Happy Monday!
How was your weekend? Mine was pretty low-key, as expected. We ended up getting Makena spayed on Friday, so I spent much of the weekend spending time with her and trying to keep her calm. It was a last minute thing because I had an appointment at the end of the month, but I wanted to do it before then so I asked the vet to call me if they had any cancellations. They had one on Friday, so I jumped at it. She was so pitiful, and I was pretty sad that she was hurting, but I know it was the right thing to do for a million reasons so I did it.
And oh yeah... it snowed this weekend. So much for spring in the mountains! lol!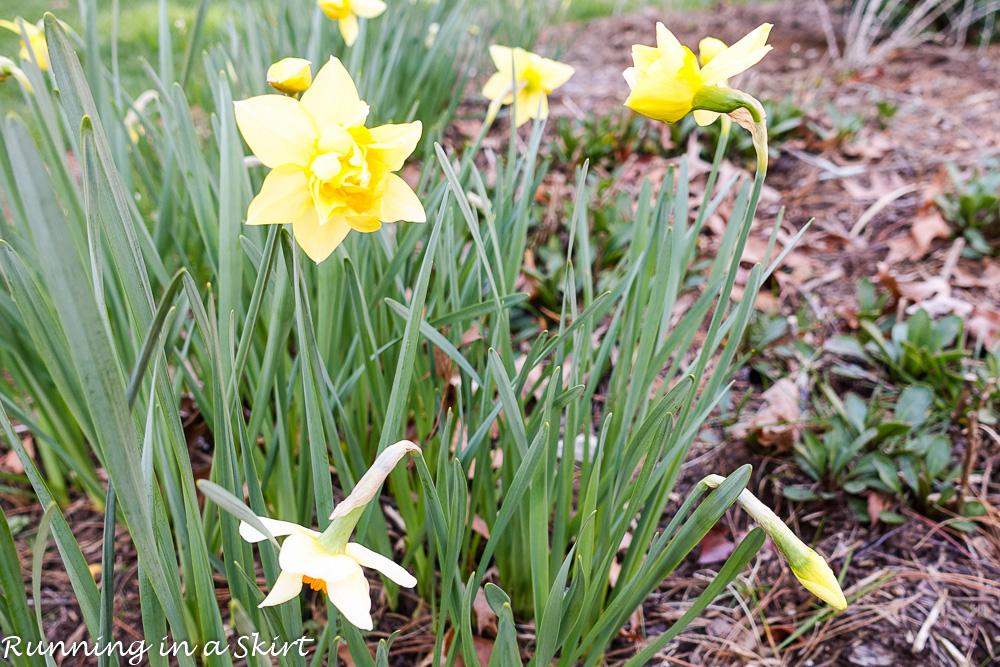 Since my weekend recap would have been pretty lame, I thought I'd share some Things I'm Loving Lately... here we gooooo....
Things I'm Loving Lately 31
Makena in the Grass
Last Thursday it was a glorious 71 degrees and I let Makena play outside for a long time.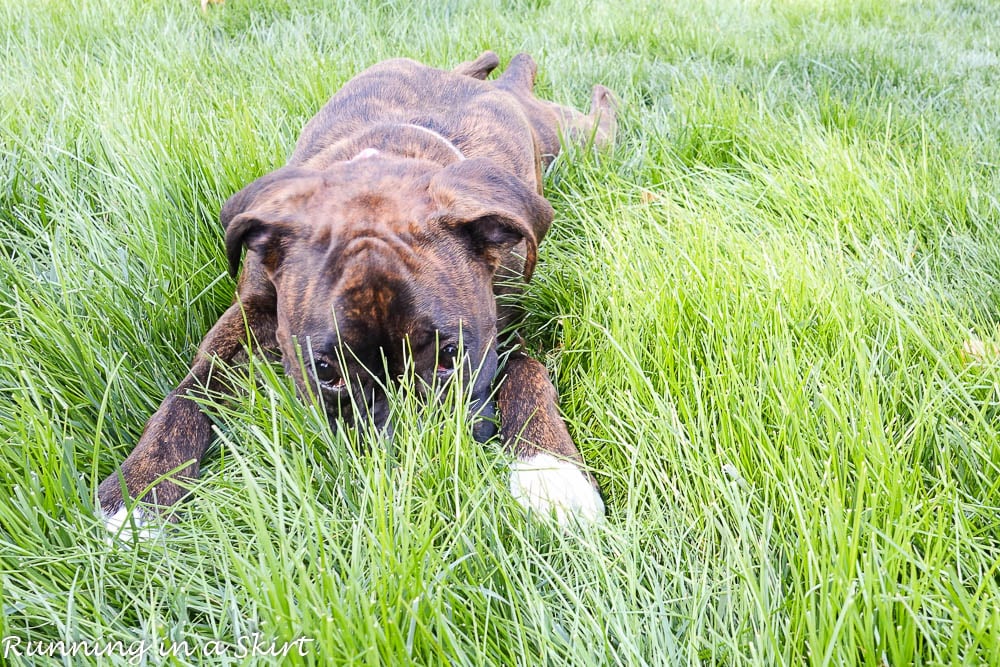 You'd have thought the grass was a velvet blanket the way she was playing with it. She kept flattening herself out and rolling around. It's kind of crazy that the grass is already like this. Normally it doesn't turn green until April and this year it didn't even ever turn brown for winter.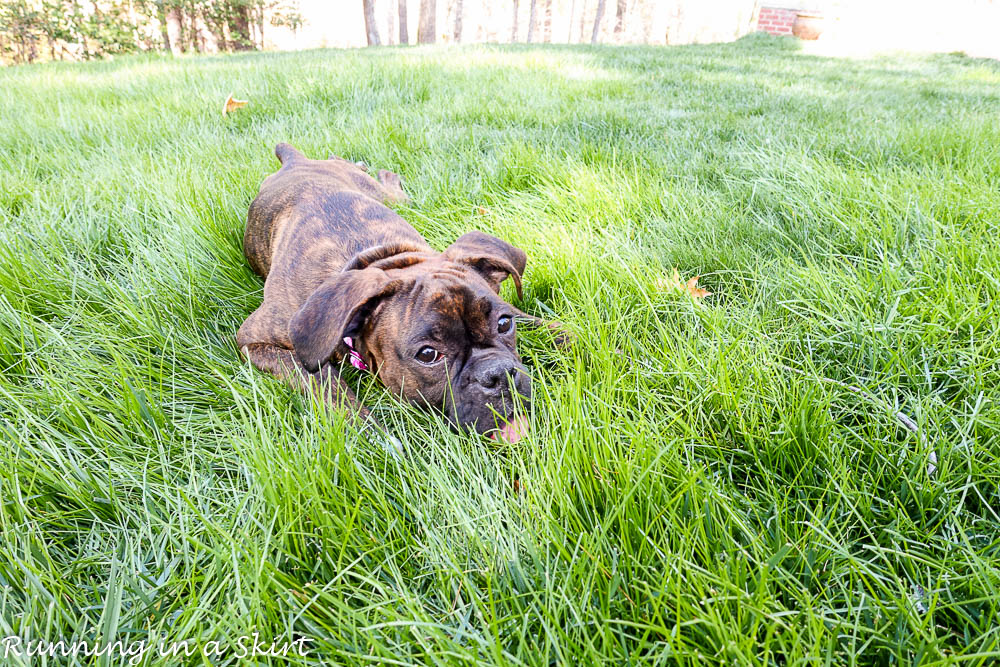 Ohhh to see the world through a puppies eyes. I can't wait until we're back to this.
Big Salad Bowls
One of my favorite lunches for days when I'm powering through work at home is to make a big salad bowl with all the random veggies in the fridge.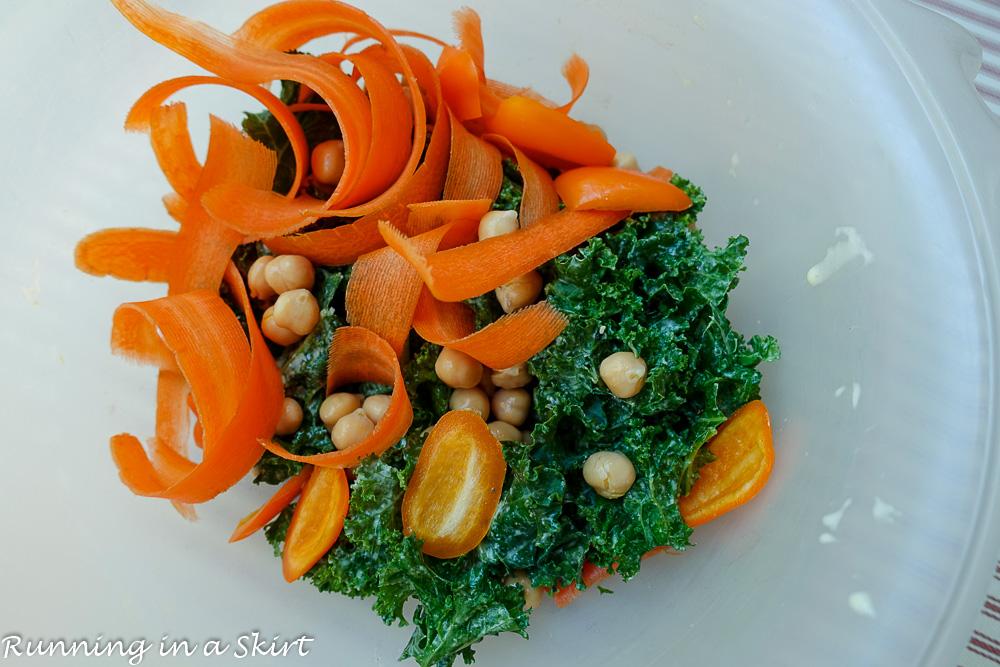 I try to pack as many colors as possible! I'm sharing the way I dress these salads in a new video coming out next week. I haven't bought much bottled salad dressing in years!
Roots Hummus
I go through phases with hummus where I eat it nonstop and then I don't eat it at all for awhile. Right now I'm in total hummus mode. This hummus is really popular in Asheville and is made locally. So good!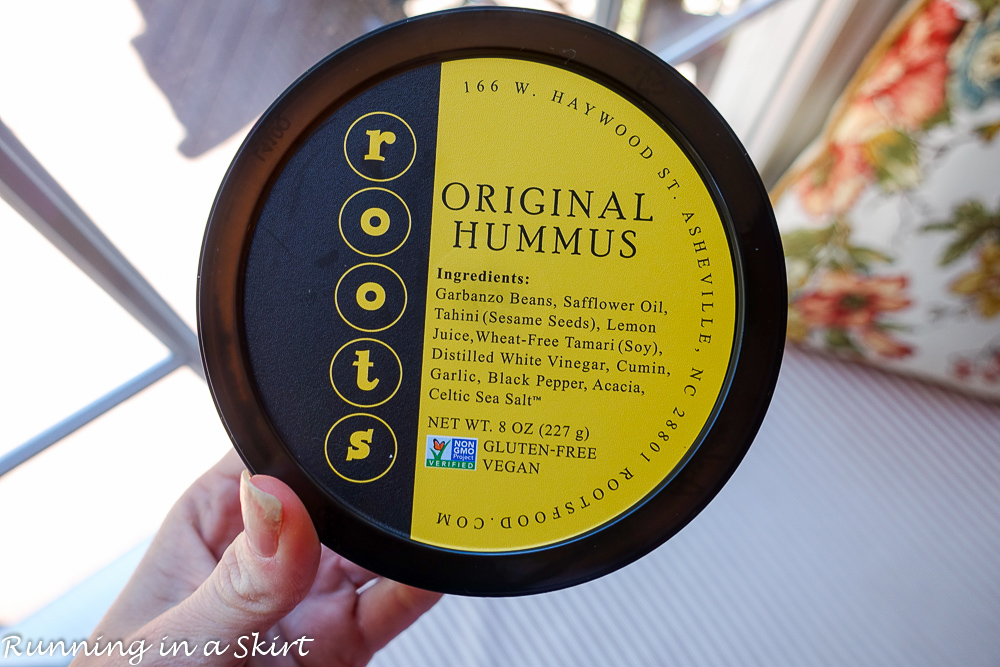 Olay ProX Brush
This one is kind of random, but I found a skin/face exfoliating system that I love and thought I'd share. I've had this Olay ProX brush with this head for awhile. I recently started using it again and feel like it's really helped me skin stay clear and smooth. The brush is great for keeping your skin smooth and clear.
When I was in the store the other day I picked up this brush kit to upgrade it to the Microdermabrasion set. I was curious more than anything. The regular brush head I had is to the right and the one I added is to the left.

I was so glad I got it because I love it and feel like it's bringing new life to my skin. It exfoliates A LOT so I've only been using it twice a week, but I can tell a big difference. You need the scrub and the scrubber tool <--- technical term.. haha!, to get the full effect but it really feels like I've had a nice facial and allows my skin to brighten!
You can buy a kit with both brush heads here. Not sponsored in anyway just thought you'd like to know.
Taking the Blog on the Road
I love working from home, but it's nice to get some work in a coffee shop or cafe every once in a while! This was my view last week.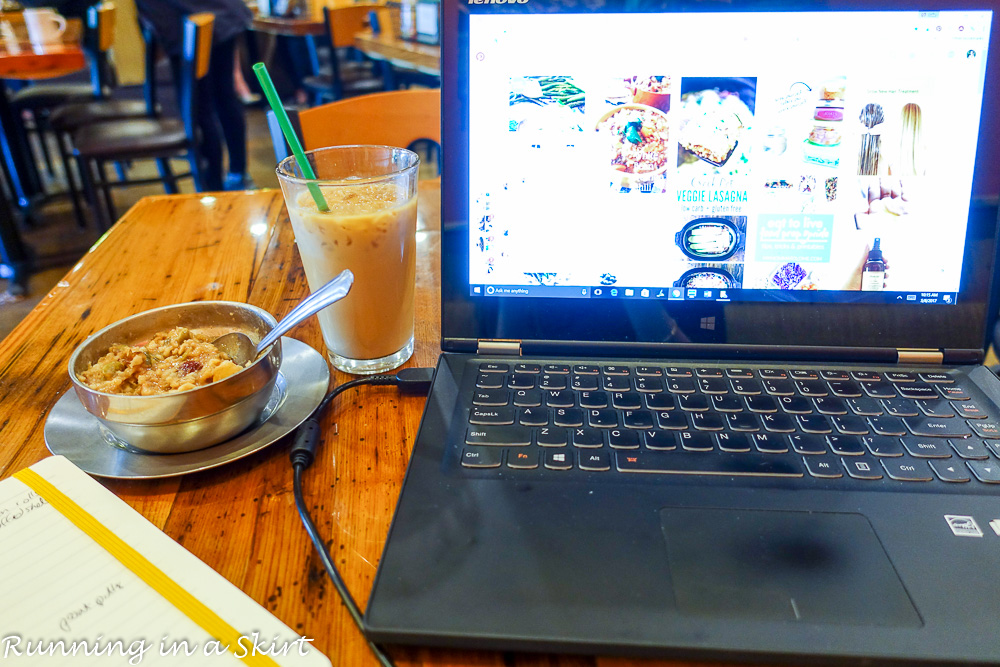 I call it taking the blog on the road and it's always a way to bring more inspiration into the fold.
I hope you are having an inspiring start to your day too. Have a blessed Monday everyone!
Thank you for stopping by today. Come back tomorrow for my favorite naturally green foods for St. Patrick's Day.
I'm linking up with Marvelous Monday & Thinking Out Loud Thursday.
Your turn!
What are you loving lately?