Ever since I was a kid growing up in Orlando I dreamed of taking my kids to all the Orlando attractions including Disney one day. We decided the boys were still too young to mess with that, but there still was something special about their first trip to my hometown, Orlando.
We arrived Wednesday afternoon to perfectly blue skies and warm weather. Our flight down was pretty uneventful and the boys did well! We planned the trip around their afternoon nap, which worked perfectly.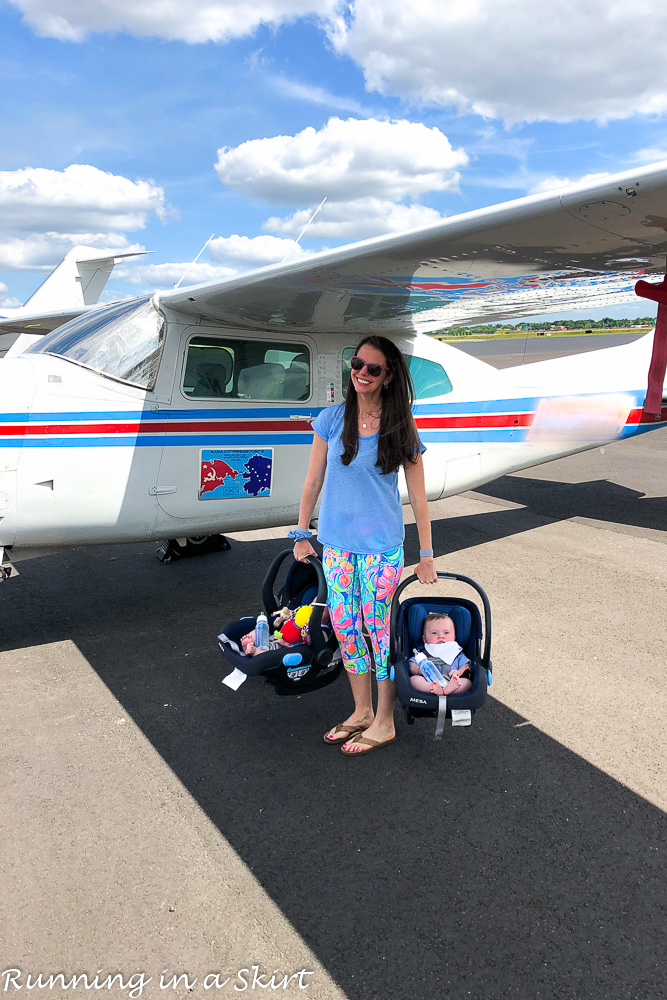 Our first day was pretty low key. My best friend's Mom, Charlotte, came by to meet the boys and we also unpacked and got settled. My Dad picked us up Tijuana Flats for dinner, which is my favorite Orlando Mexican food. It was so nice to be home and felt surreal to bring the boys to the house I grew up in!
Day 1
Our first full day in Orlando was an epic one! It started early with the boys breaking out their summer wardrobe.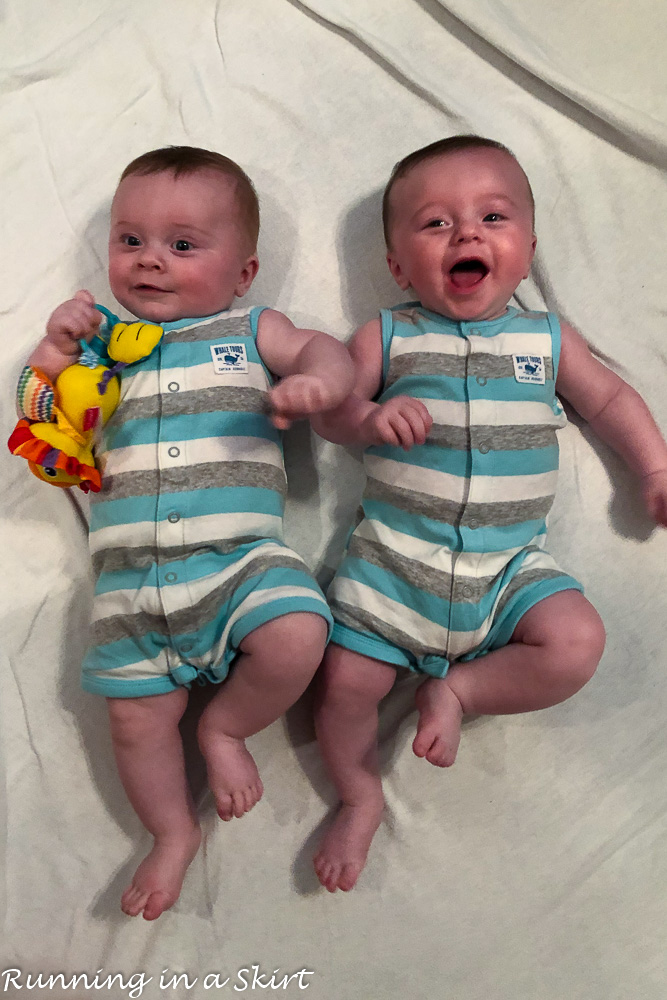 We packed up early and went to Disney Springs, which is a cute restaurant and shopping area on Disney property. I didn't think it was worth it to actually take them to the Disney parks, but I thought it would be fun to tell them I took them to something Disney when they were only 5 months old.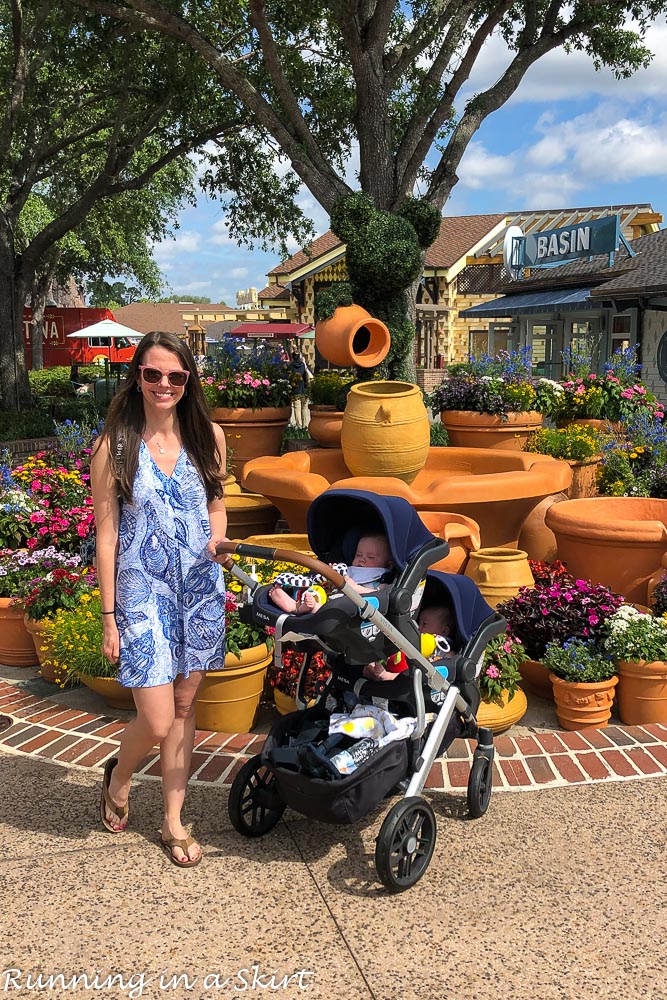 My Dad and his girlfriend Margaret came with us.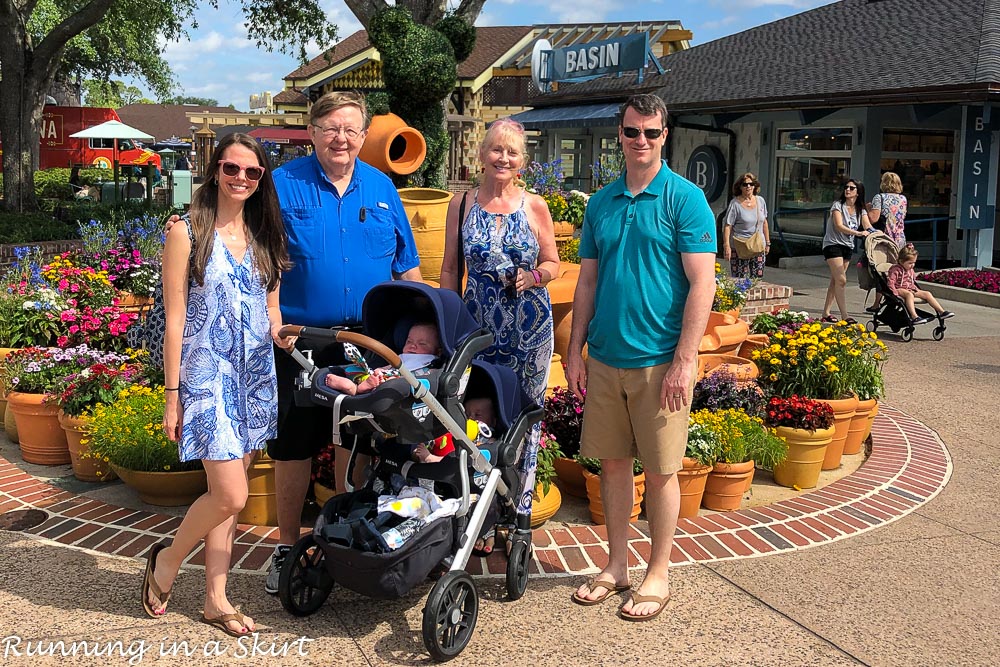 The boys were troupers hanging out and taking it all in their car seats.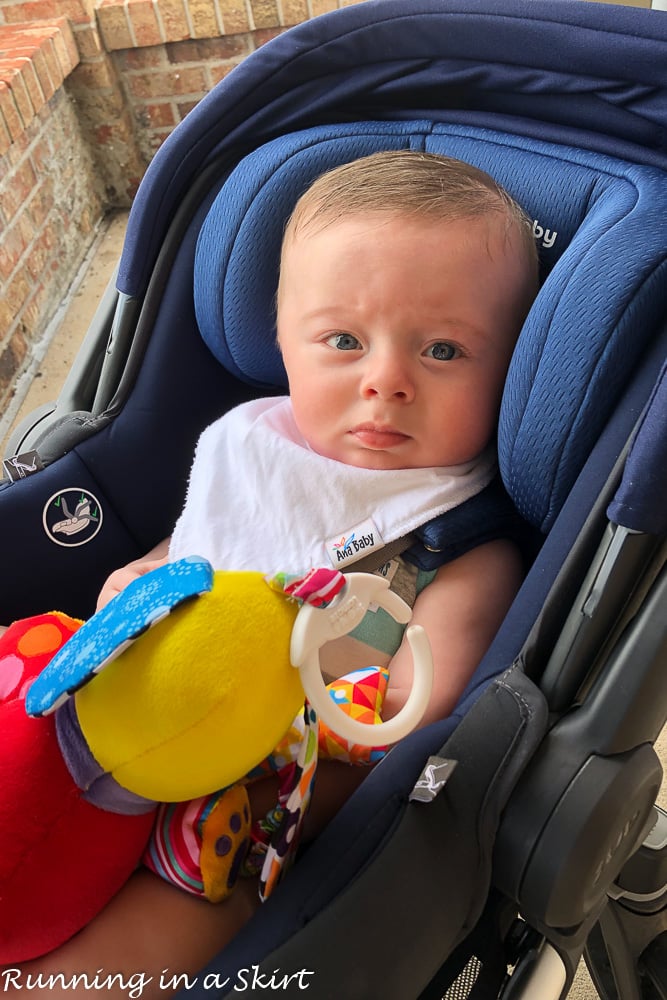 Despite Hunters face here, I think he was fascinated by being somewhere new.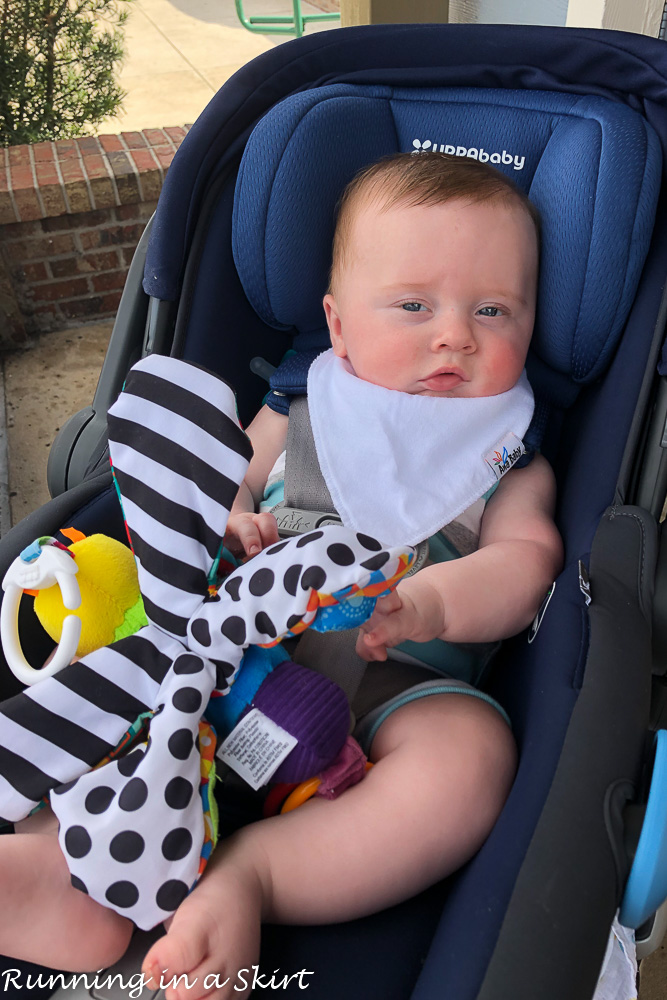 For lunch, we wanted something quick and easy so the boys wouldn't get fussy. I got a spicy tuna wrap at the Earl of Sandwich and it was delicious. My Dad claims this is the best reasonably priced meal on Disney property and I think he was right!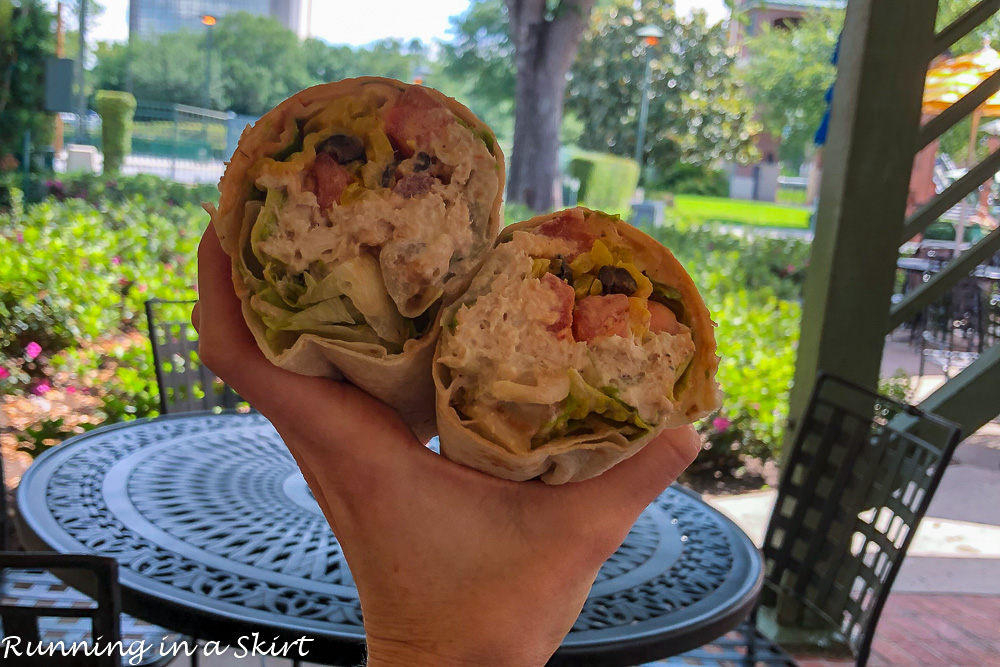 We did a little shopping and I picked up these onesies for the boys.
After being cooped up all winter, it felt incredible to have the boys out of the house and no one got fussy or made a scene. It gave us some confidence to take them out for the rest of the trip!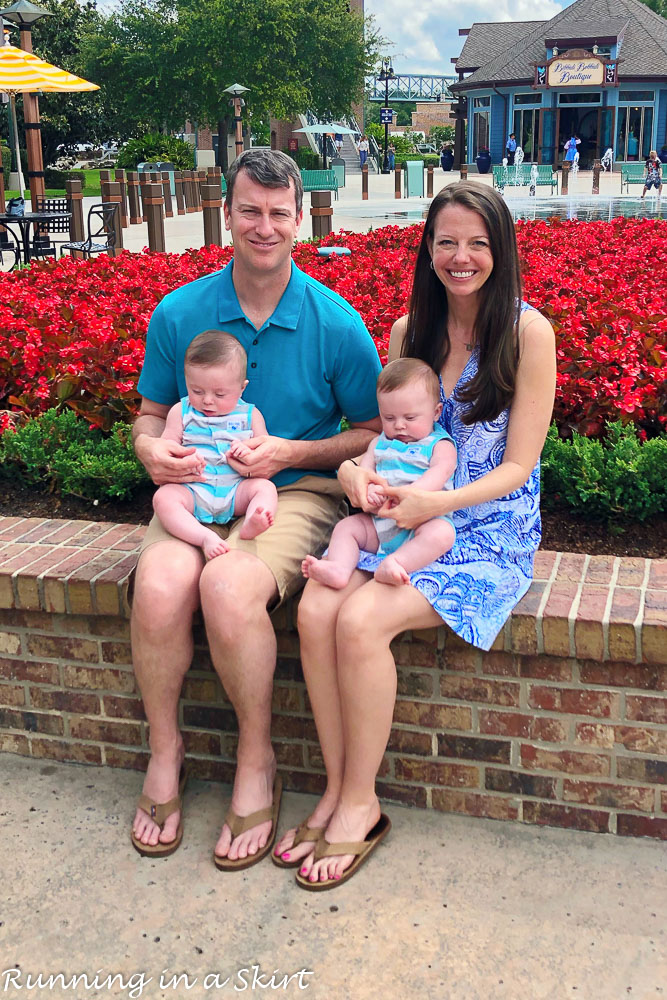 After the boys went to bed Charlotte came back over to watch the boys while we went out for a family dinner. My Dad, Margaret, the Hubs and I went to Seasons 52 for dinner.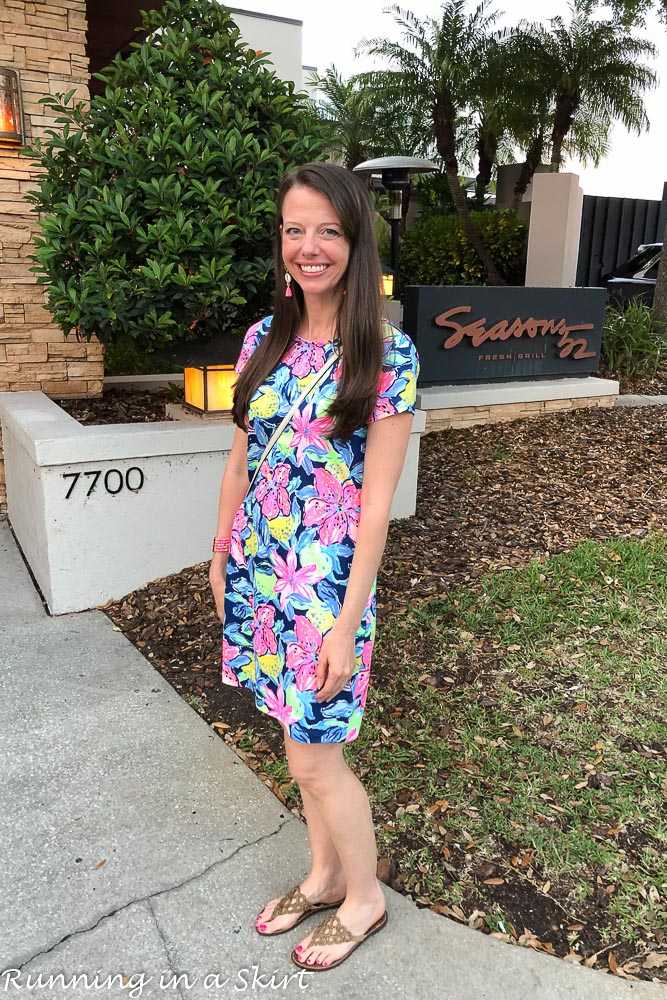 They had a three-course dining special which I got. I started with a Kale Ceasar Salad.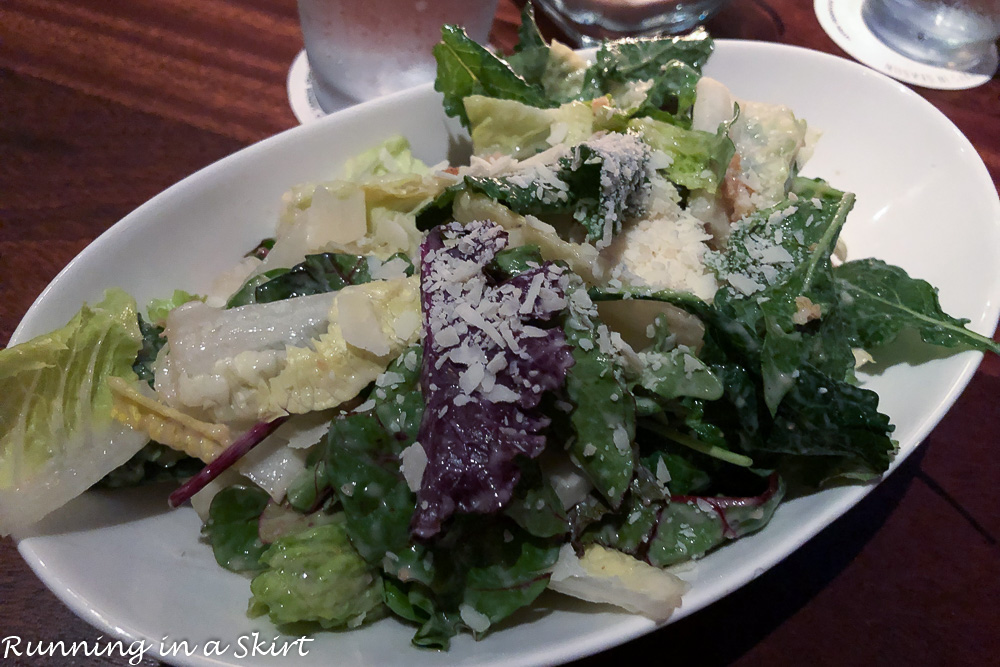 The table shared these light and delicious shrimp stuffed mushrooms.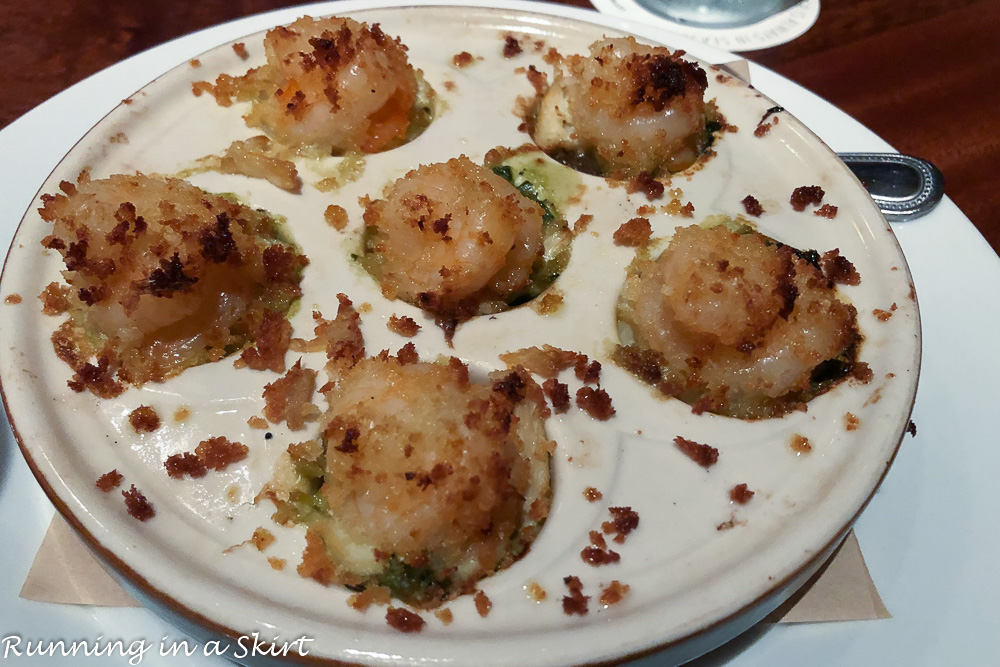 For dinner, I got the scallops, which were cooked perfectly.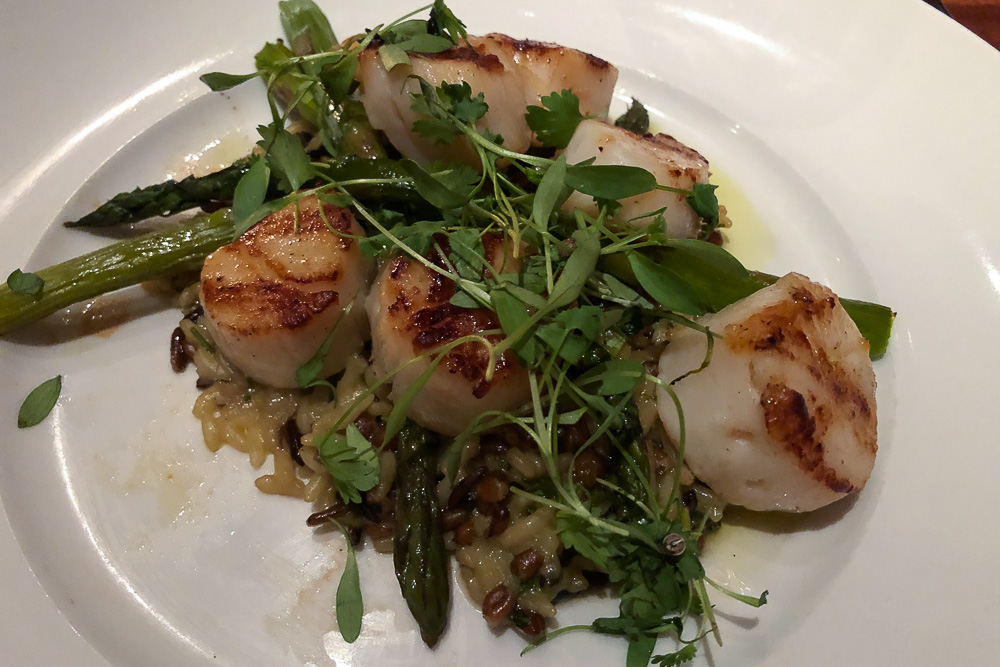 They had these fun shot glass sized desserts too and we all picked ones to share.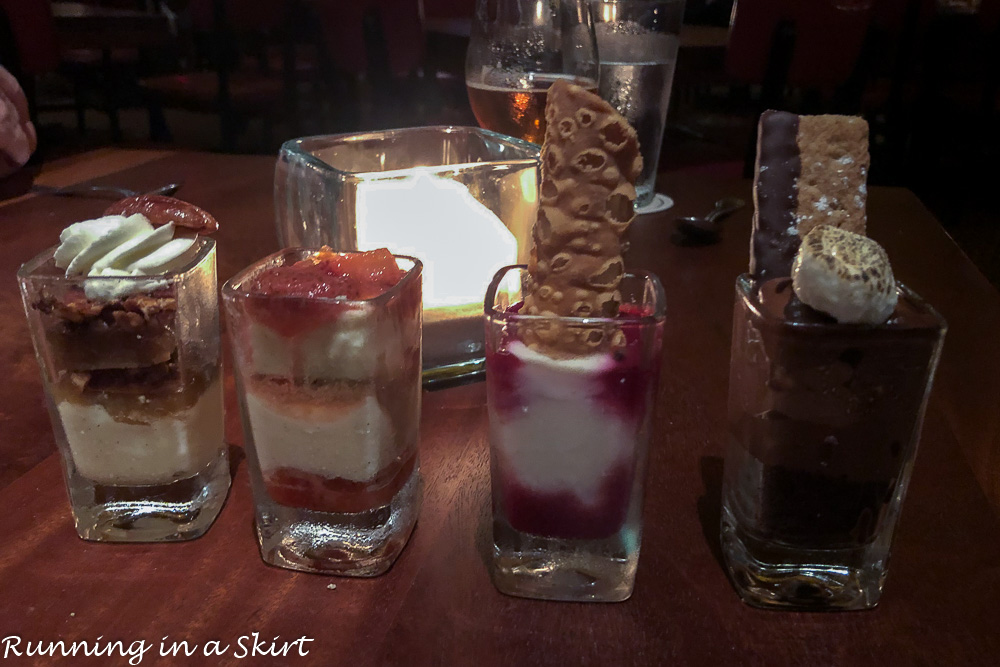 It was such a treat to go to an adult multi-course meal after dark! I can't thank Charlotte enough for watching the boys for us.
Day 2
Day two in Orlando was a little more low-key. We were going to go as a family to brunch but my Dad's girlfriend insisted on watching the babies so we got to go out alone. I got a veggie-packed omelet at First Watch and enjoyed two pots of HOT hot tea.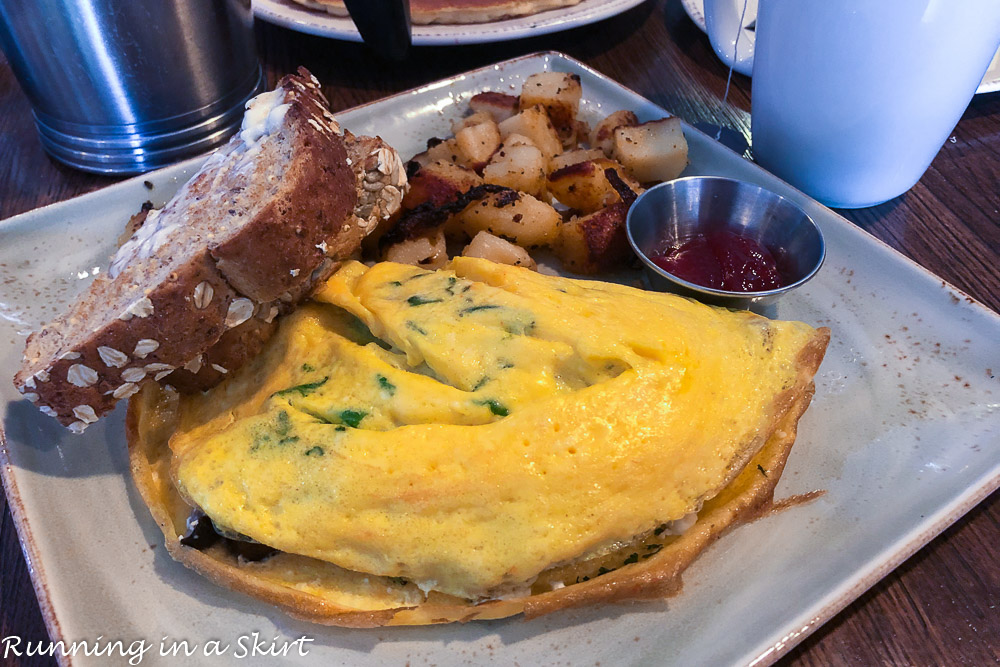 The day was a bit rainy, so we spent a lot of time under my Dad's covered porch. I've always loved being out here and used to read book after book. Hunter seemed to love it too.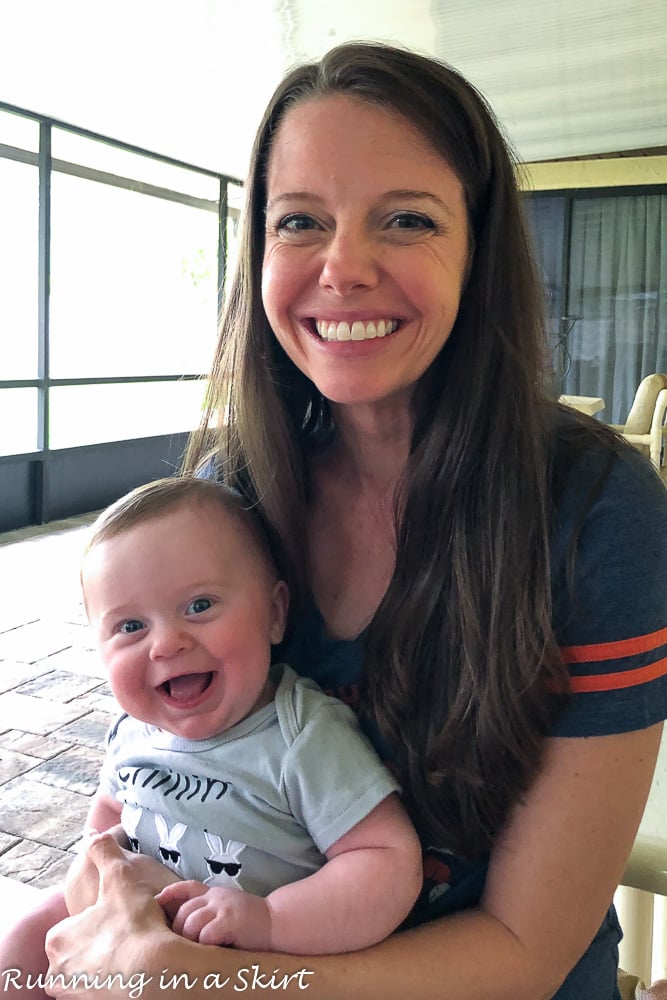 My Dad and Margaret recently added a hot tub to the house, so we turned it down and let the boys stick their feet in it. They thought the bubbles were hilarious and had such a great time.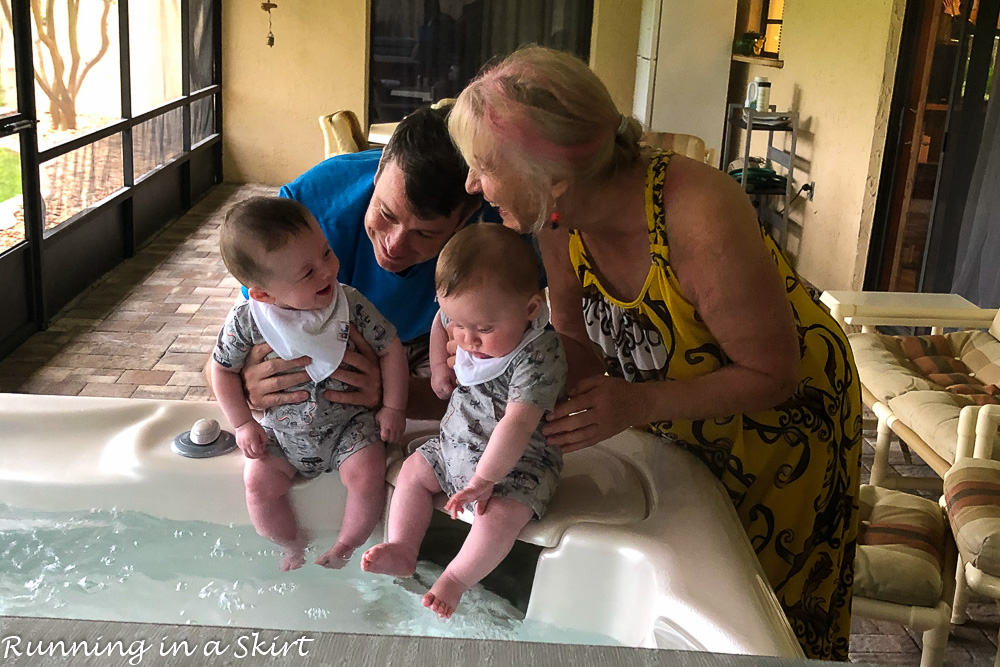 The Hubs and I got another big treat when my Dad and Margaret watched the babies after they went to bed. We got to go out for date night at Roys!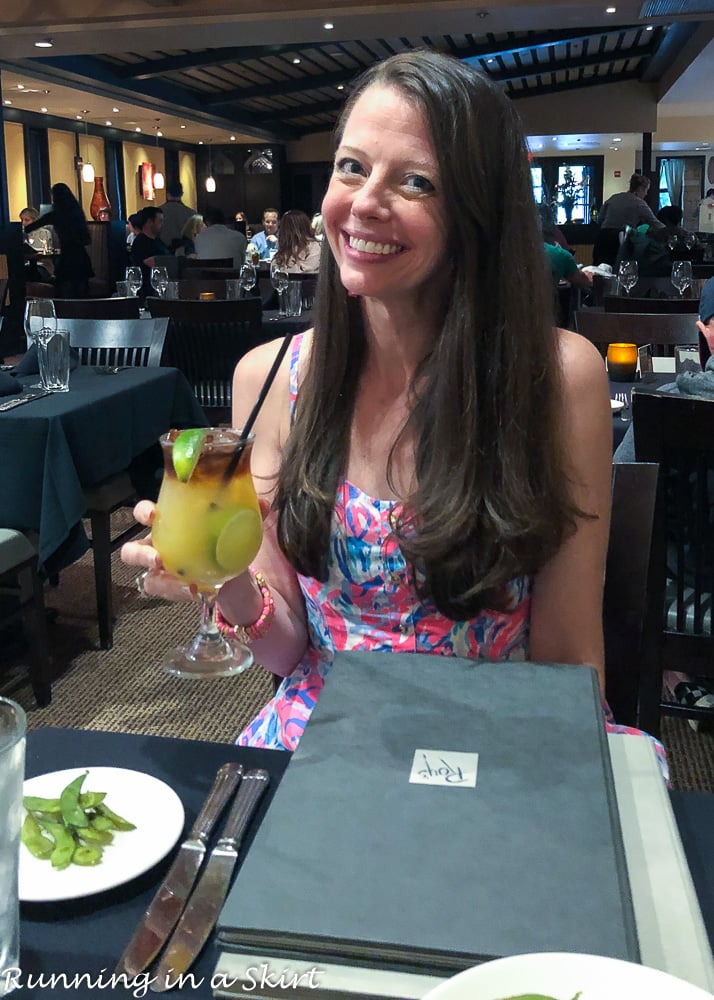 We totally milked it and got drinks and ALL the courses.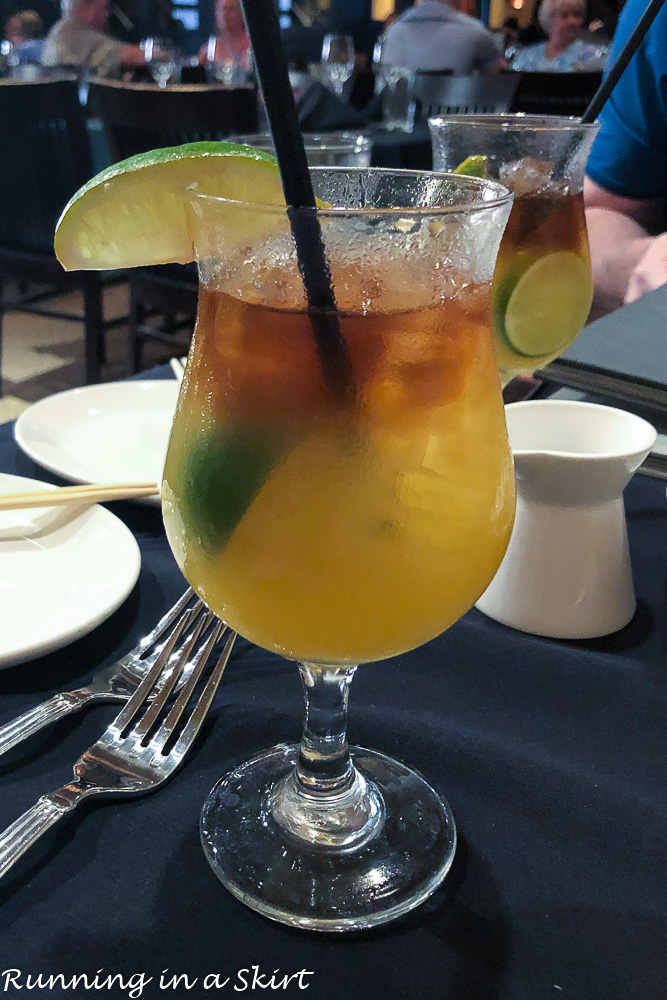 These were the Lobster Potstickers.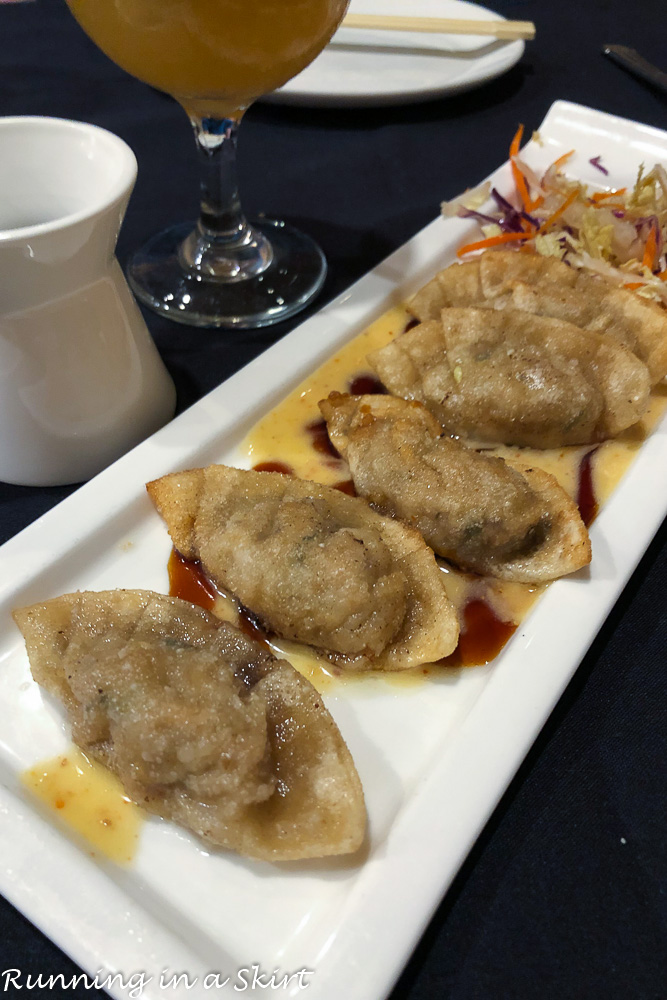 Up next was the Tuna Poke.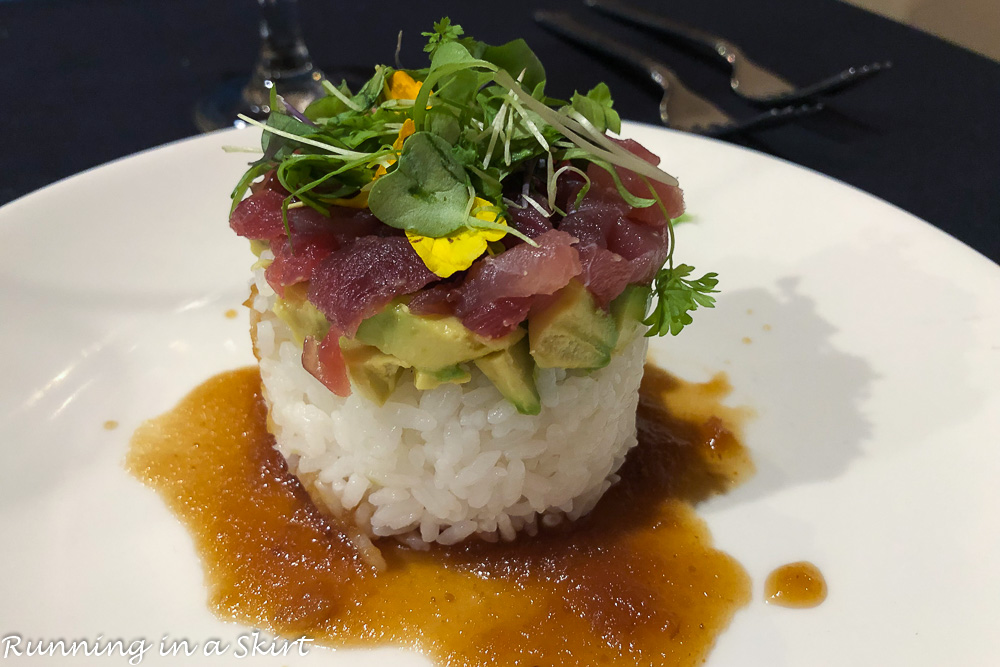 For dinner, we got the Seared Tuna and the Butterfish.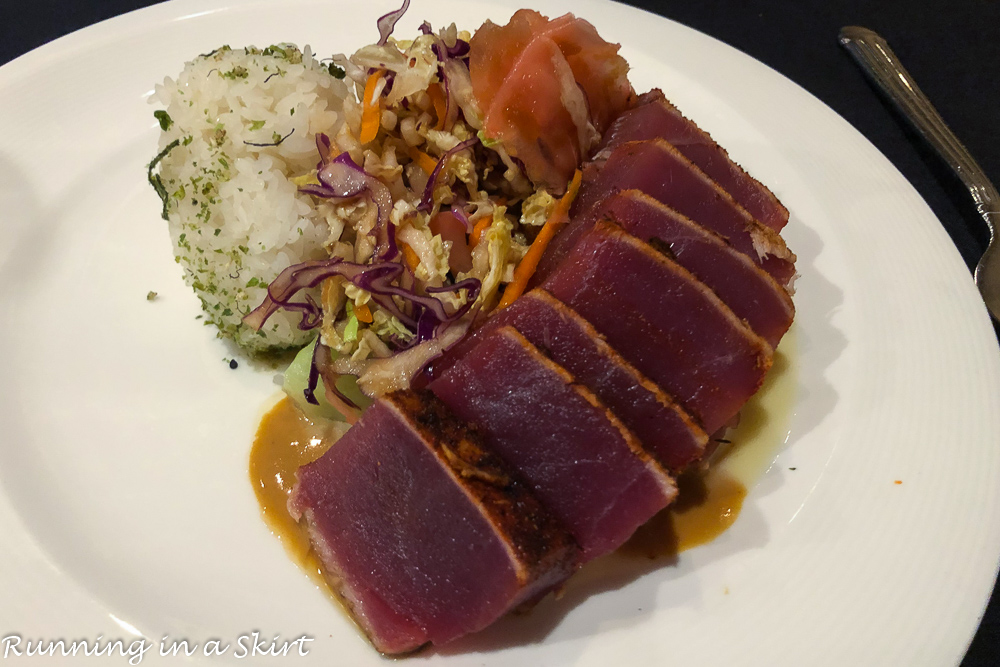 They were both beyond incredible! Their fish is flown in fresh and you can really taste a difference.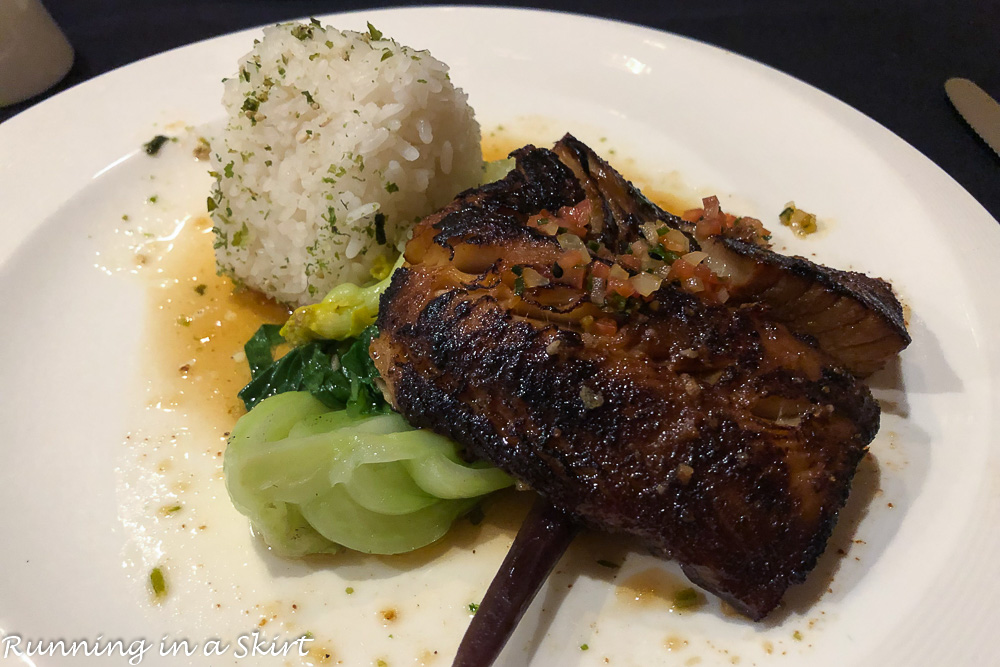 The Pineapple Upside down cake with coconut ice cream won us over as favorite dessert.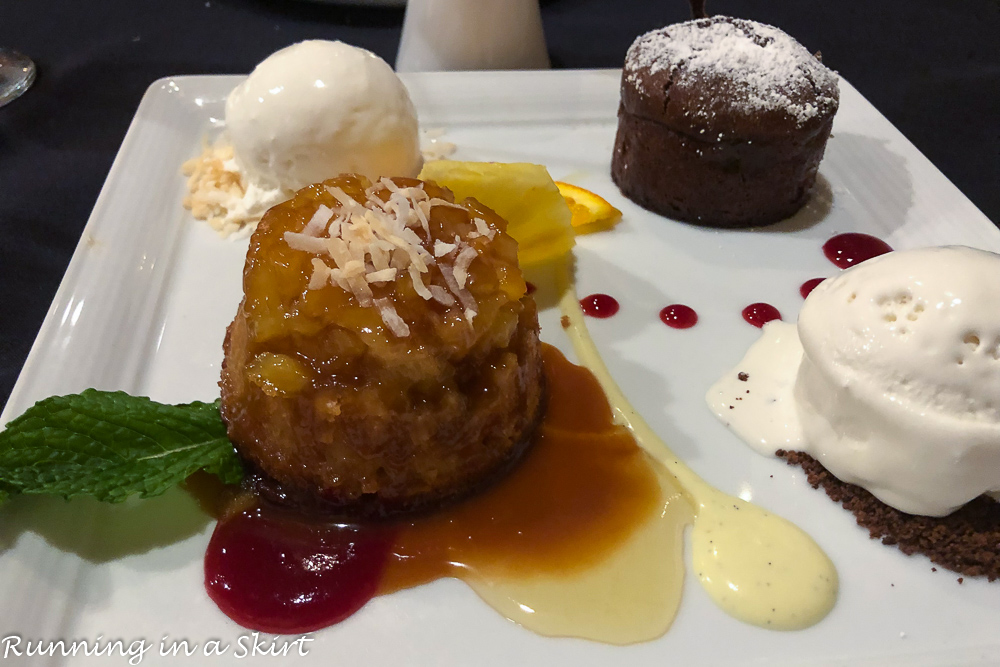 We had such a lovely time and it was so nice to spend some time together after a long, hard tax season. Once again I can't thank my Dad and Margaret enough for watching the boys!
On Saturday we got up early to head to the Palm Coast for the beach part of our trip. I'll pick up the story on Friday from there.