This workout is sponsored by Nehemiah and I have been compensated for my time. As always all opinions are my own and I only post about products I use. Thank you for supporting Running in a Skirt.
Take your workout up a notch with my Super Sweaty Home Workout.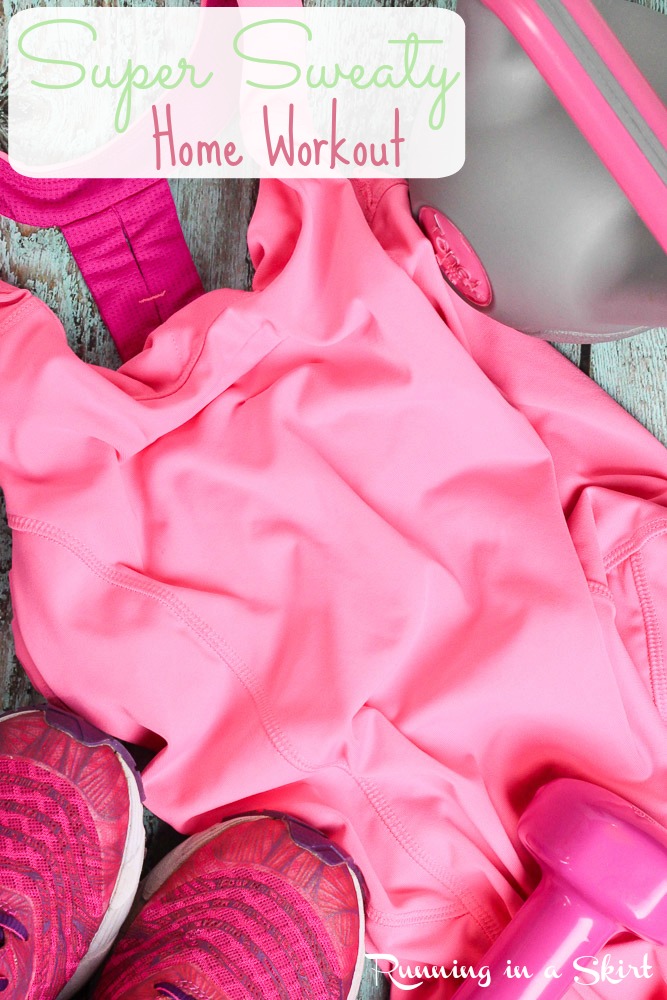 Hello, hello everyone!
It's been another cold week in the mountains. Looks like we are finally settling into a real winter as temperatures have stayed near or below freezing all week. Brrrr!
No matter what I did Monday, I could not seem to get warm. I sat by a space heater and even tried wearing blankets at my desk. I could just not shake the chills. I decided the solution was another good workout. This is what I came up with! I'm calling it the Super Sweaty Home Workout. All you need are a pair of dumbbells. I would start with 3-5 pounds and work your way up depending on your current fitness level.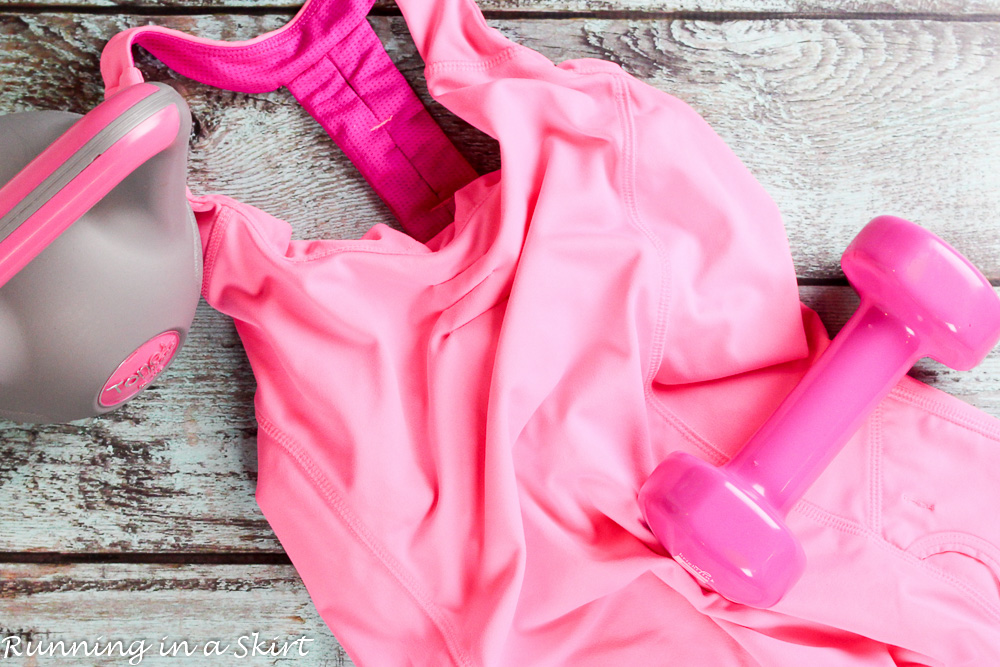 I love home workouts like this in the winter, because you can stay in the comfort of your home, but still get a quality workout in. My super sweaty workout is the kind of routine to do when you are craving a good sweat session.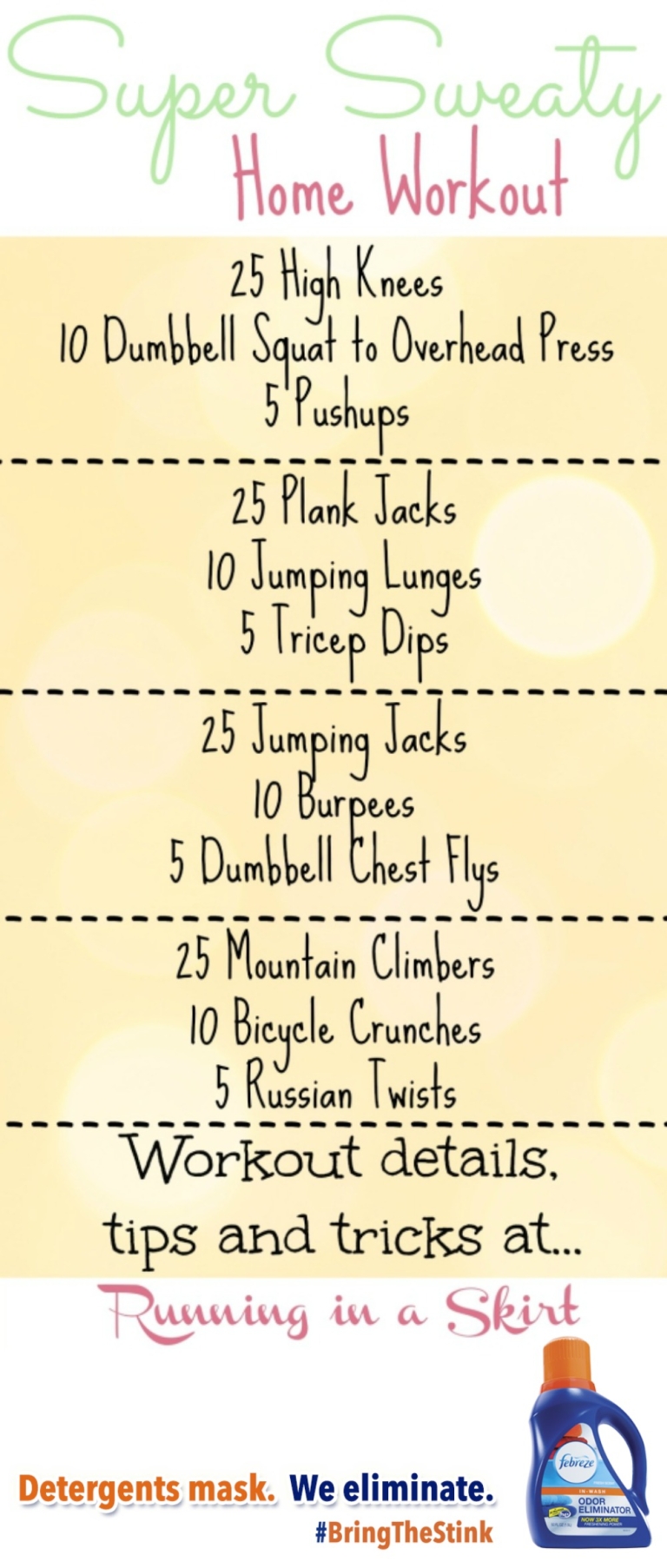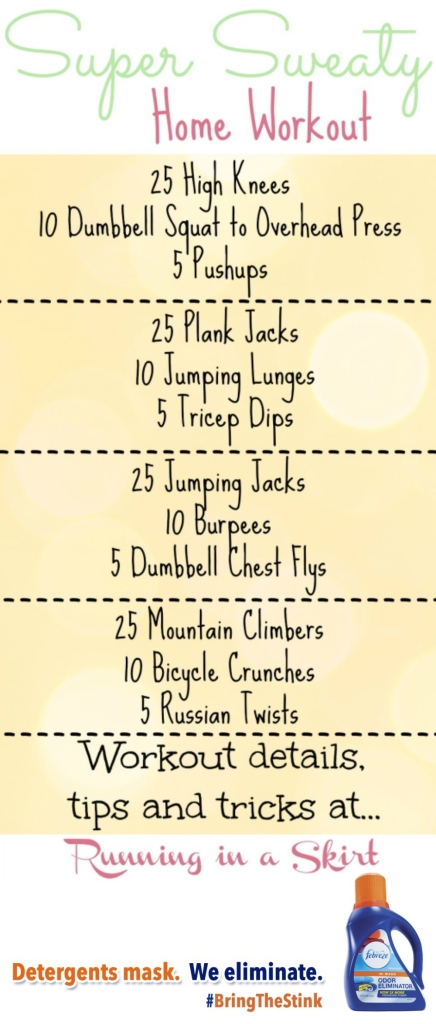 Repeat the workout three times, resting 30 seconds or less at the dotted line.
I promise a good, healthy sweaty mess! The mountain climbers to bicycle crunches is tough, but I love the ab focus at the end.
Even Rhett was tired at the end of this one. Well... tired of watching me!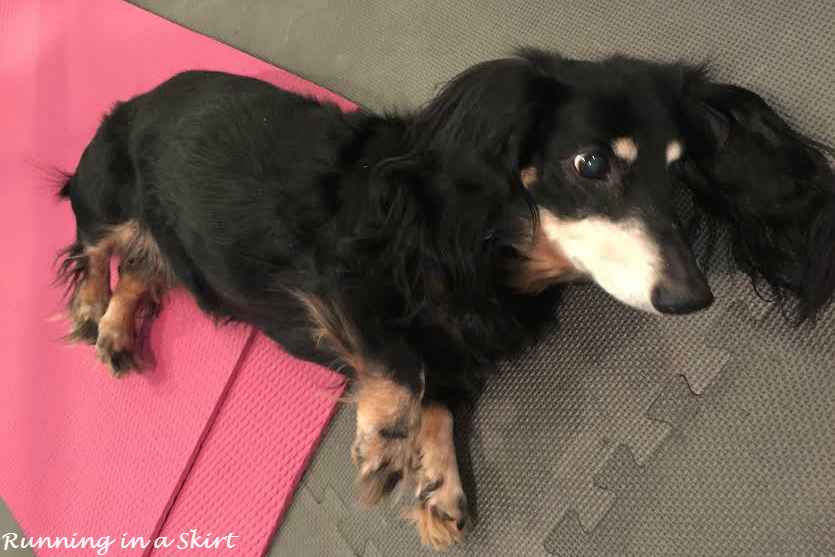 When you are done with your workout, try new Febreeze In-Wash Odor Eliminator on your super sweaty workout clothes.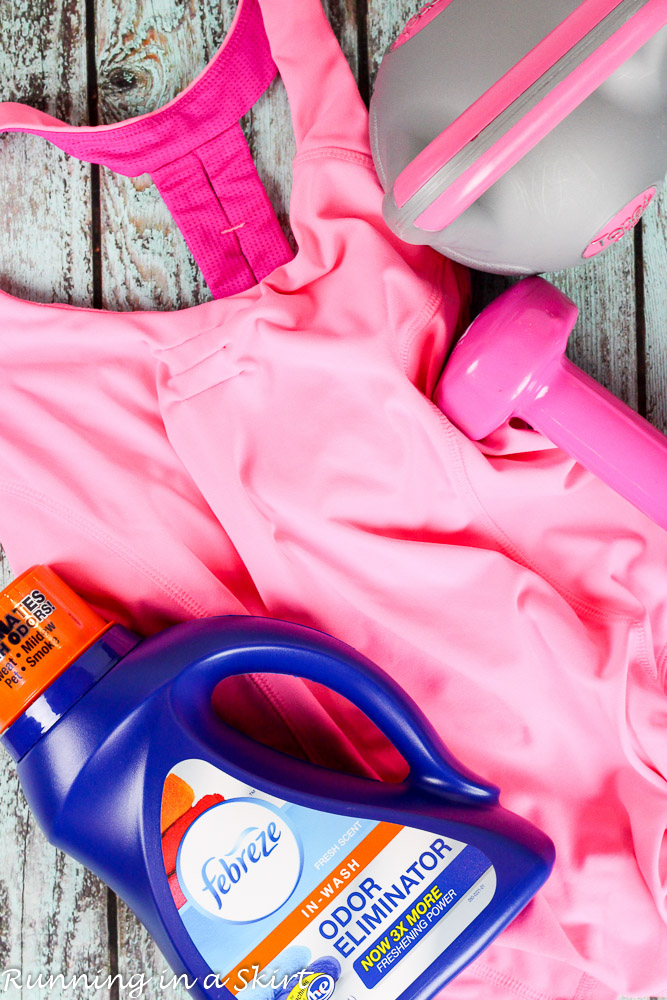 I can't be the only one who has more workout laundry than regular laundry, right? Febreeze In-Wash Odor Eliminator helps eliminate, not just mask, the toughest laundry odors, like yucky gym clothes. It works in the washer alongside your detergent to clean out the odors that get trapped in fabrics. It did wonders on this pile of laundry!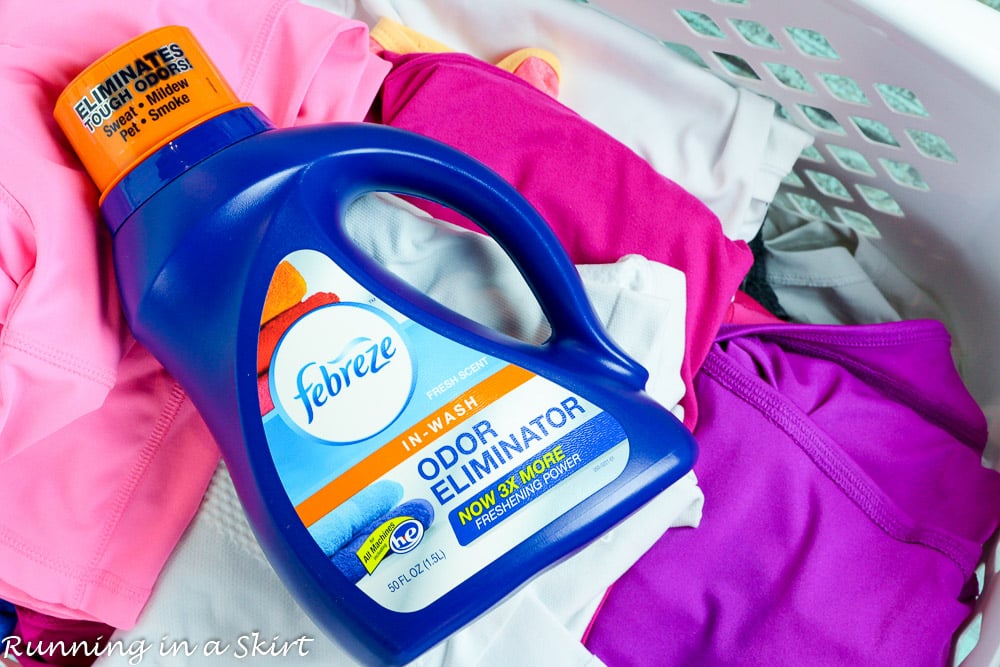 You can also use Frebreeze In-Wash Odor Eliminator on other tough odors like mildew, smoke and pet smells! I'm trying it on Rhett's bed next! Now that's even smellier.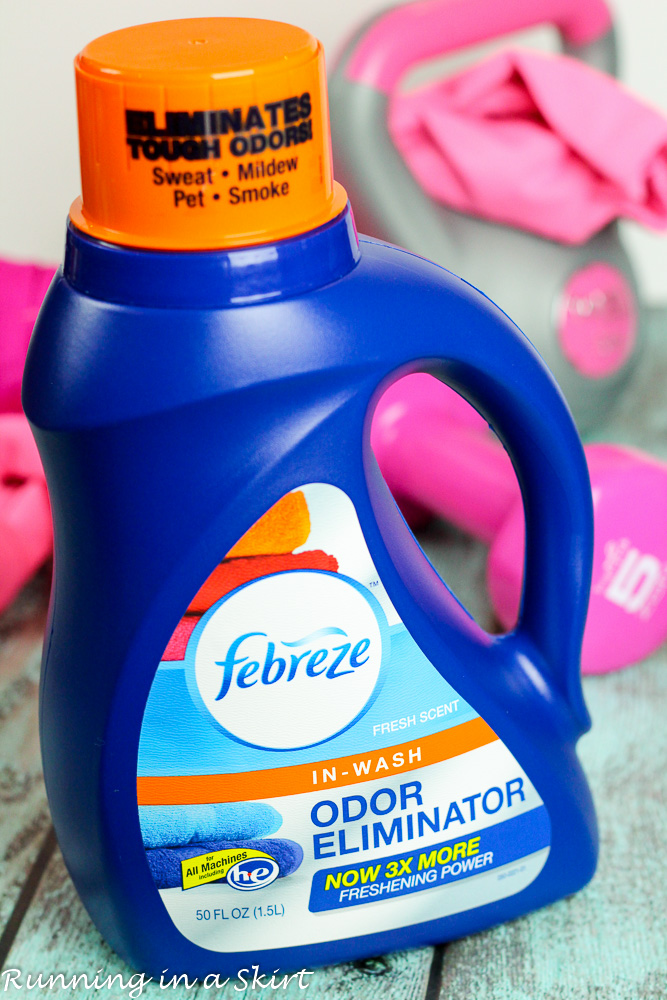 Try Febreeze In-Wash Odor Eliminator the next time you shop! Here's a $2 off coupon. You can also follow them on Facebook, Instagram and Twitter (@febrezeinwash) for other offers.
I don't know about you, but I've been craving a good sweaty workout. This workout totally fits the bill!
Want more workouts? Check out my workout page.
Thanks for stopping by today! Come back tomorrow for a super yummy twist on a green detox smoothie.
I'm linking this post with Jill Conyers for Fitness Friday, Amanda for Thinking Out Loud Thursday and Annmarie for Wild Workout Wednesday.
Your turn!
What's your favorite super sweaty workout move?
Check out Febreeze In-Wash Odor Eliminator site and let me know how you will use the new product!