The weather has turned just about perfect for spring racing season in the mountains. I ran the Conquer a Cove 5K Sunday (Race report coming up later this week- I had an AWESOME time!) and I have a few more races planned in the hext few weeks. I updated my running playlist with some new favorites Saturday, here are some of the ones I picked!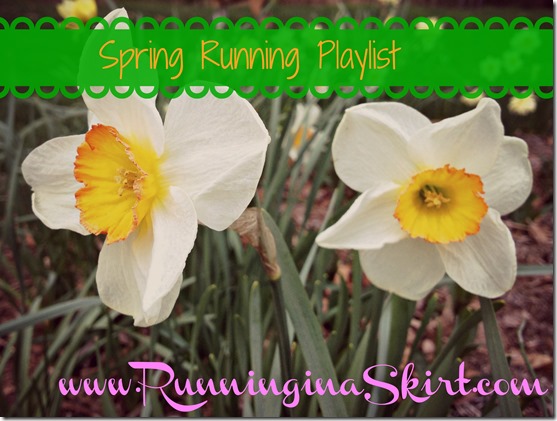 Brave - Sara Bareilles (3:57)
This song is so powerful!
Happy - Pharrell Williams (4:08)
I don't know how you can't be "happy" listening to this!
Best Day of Your Life- American Authors (3:40)
This song reminds me of those brilliant life moments where everything is perfect.
Roar – Katy Perry (4:29)
This might be a little overplayed, but it is so empowering!
Cruise – Florida Georgia Line, Nelly Remix (3:35)
Because I can't make a playlist without any country music on it…
Come & Get it- Selena Gomez (4:49)
So, this is as cheeky pop as it gets, but it makes me run fast.
Brighter Than the Sun - Colbie Caillat (3:54)
And finally, for the spring sunshine…
Your turn!
What's new on your playlist?
Do you have any song suggestions?