Get outside this spring and workout! Mix it up by adding strength moves to any run.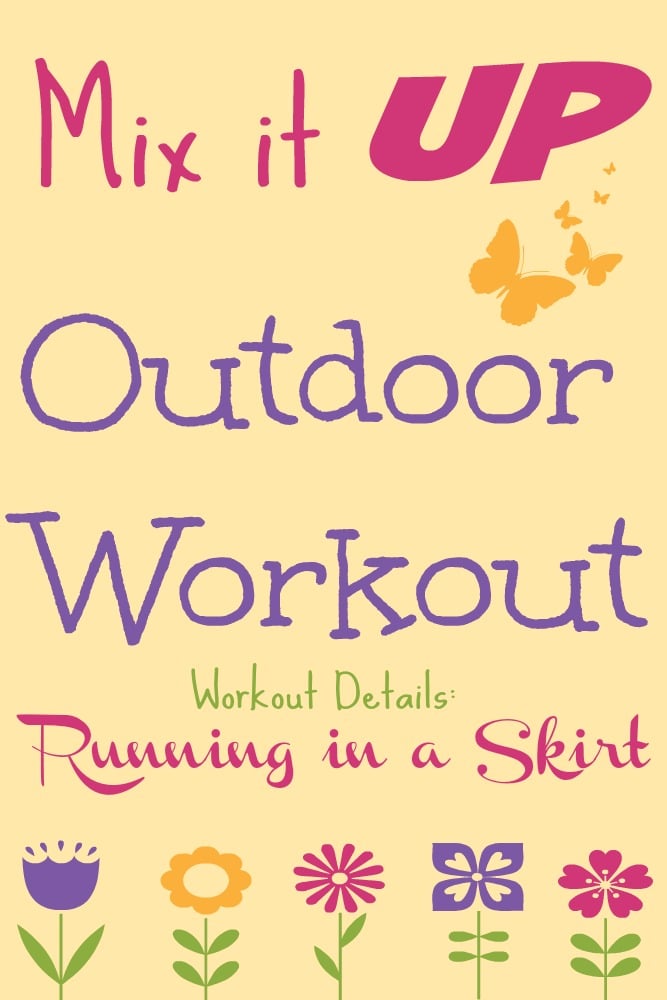 Hello! Hello!
When the weather warms up I literally want to spend all my time outside. I'd even be happy with an outdoor office 🙂 Especially if I could somehow be outside, but not have the pollen. But that's a story for another day.
I decided to create a workout that you can do outside, but isn't just straight running. It's great for those of you who are maybe in a running slump, want to mix it up or can't seem to run for 30 minutes straight.
Start with a nice walking warm-up and active stretch and finish a walking cool-down and some deeper stretches.
Do the workout once for a solid 30 minute workout or double for a close to an hour extravaganza of fitness fun.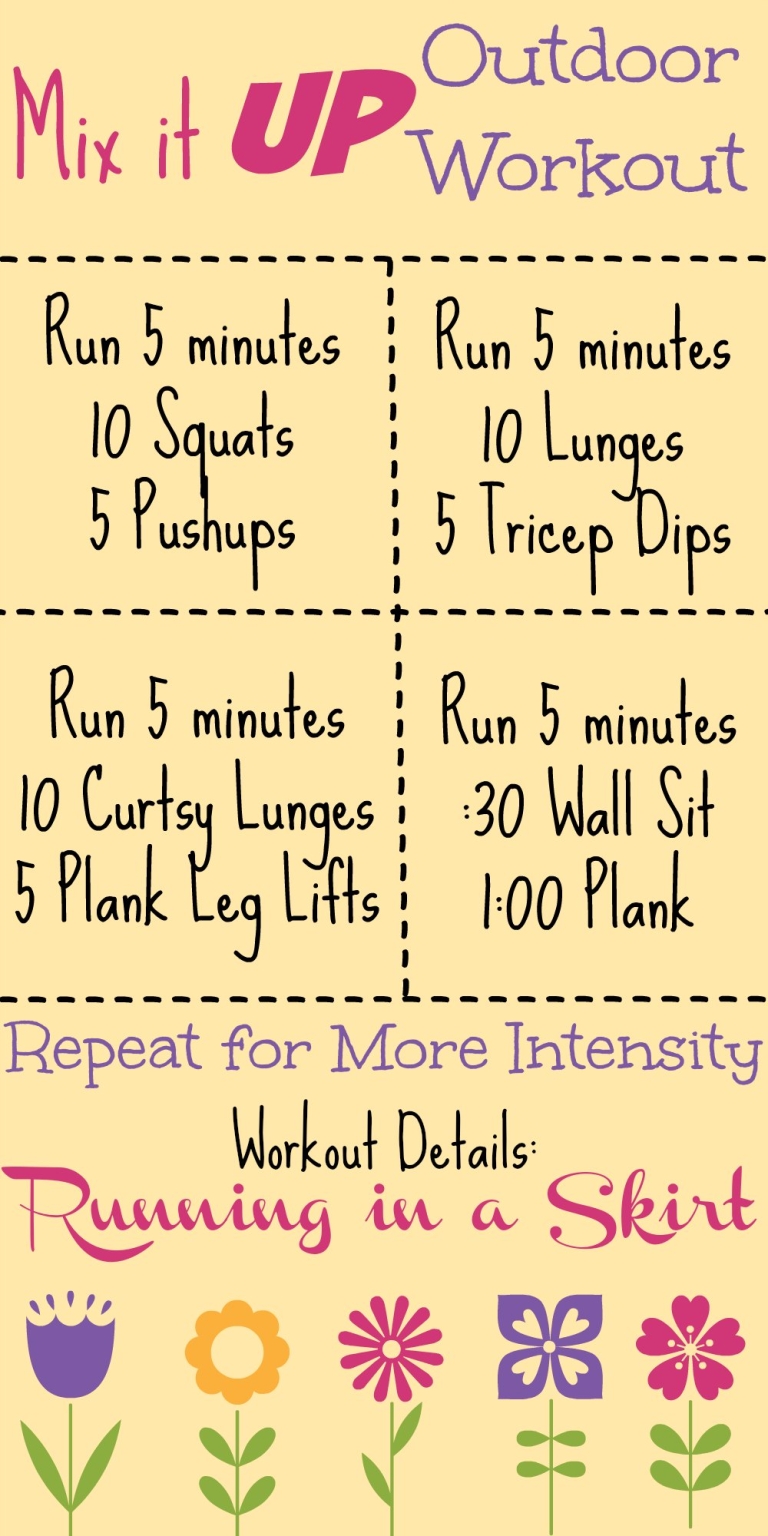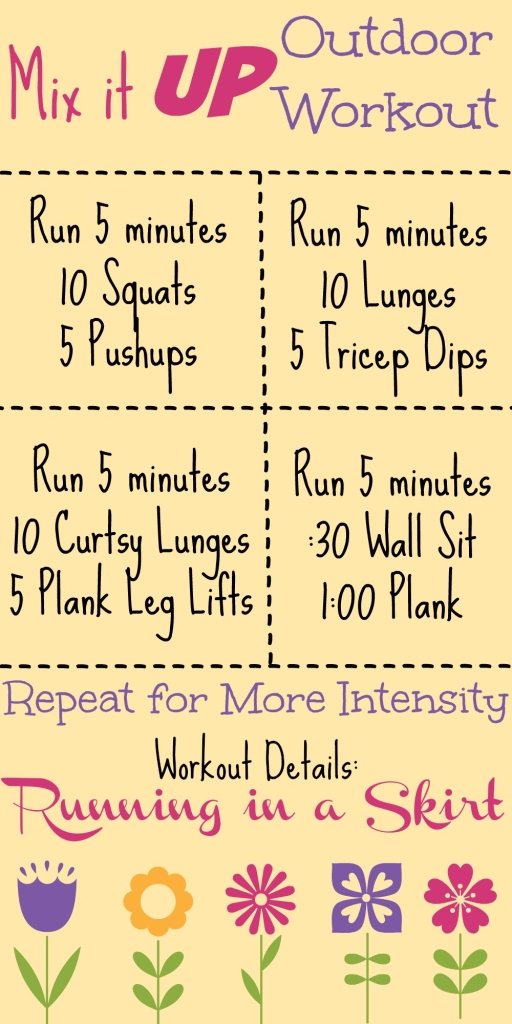 Here are a few workout tips!
Do the Tricep Dips on a bench.
Make sure no one is running right behind you before you stop to do the circuits. 🙂
For an extra challenge do the plank leg lifts on a curb.
Another way to add intensity is to increase the speed of your run each circuit.
Do it with a friend for competition and fun!
Thanks for stopping by today! Come back tomorrow a delightfully simple summer taco salad.
I'm linking this post with Jill Conyers for Fitness Friday & Inspired to be Fit, Amanda for Thinking Out Loud Thursday, Coaches Corner, and Annmarie for Wild Workout Wednesday.
Your turn!
Do you ever take your workouts outside?