Happy #FashionFriday friends! I got a new pink sweater for Christmas and I absolutely adore it. So today I thought I would share a few ways to dress up a simple sweater look.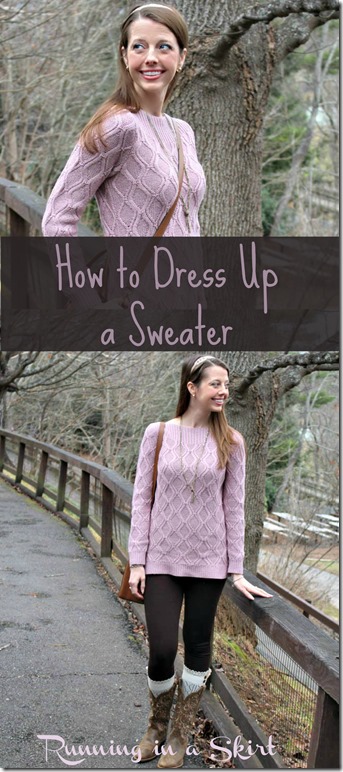 When my Dad was in town after Christmas we had all kind of errands to run, but I also wanted to show Dad something fun too. I decided to take him to the WNC Nature Center to see some of the animals. Many of them sleep in the winter, but we still saw plenty of cool critters. And it was just warm enough to not freeze while walking around. It was in the 50's then! I wish we had that kind of weather now. It has been so cold this week.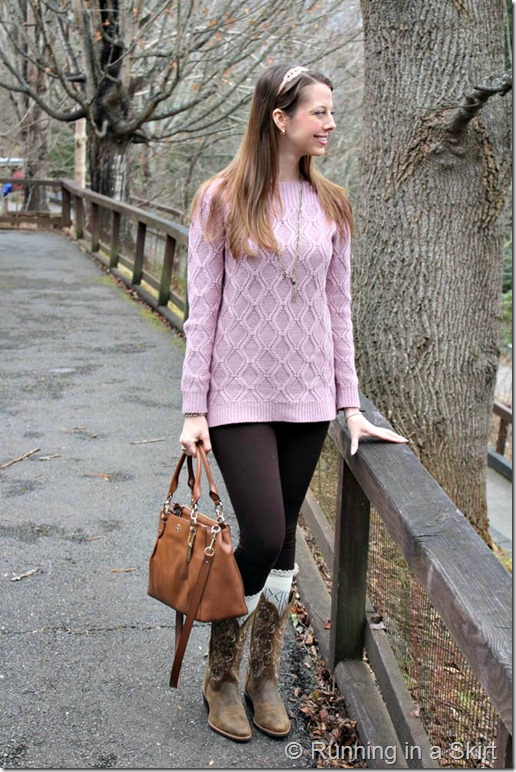 For our day on the town, I didn't want to wear jeans because we would be out for a nice evening dinner. I needed a look that would work for the entire day and be warm.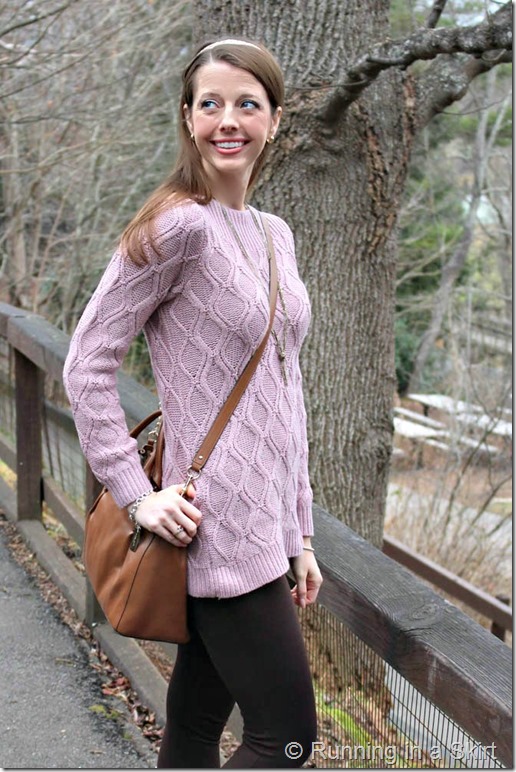 I settled on this sweater but decided to dress it up with leggings, a sparkly headband and boot socks.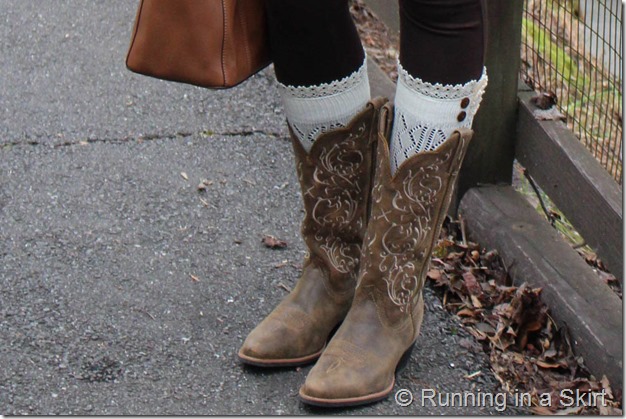 A light brown purse finishes off the look to perfection.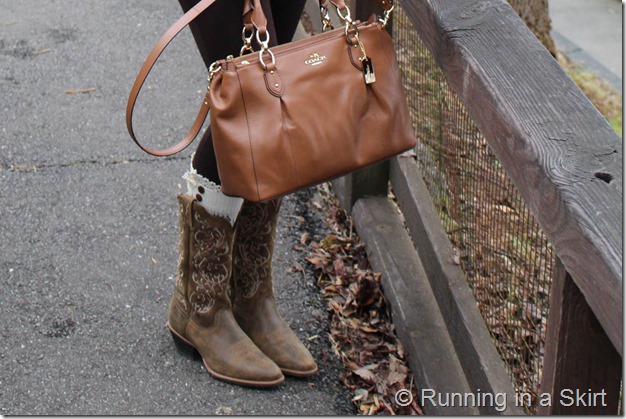 My three tips to dress up a sweater:
1- Pair it with leggings instead of jeans.
2- Pull out your nice boots.
3- Add accessories that look like you care.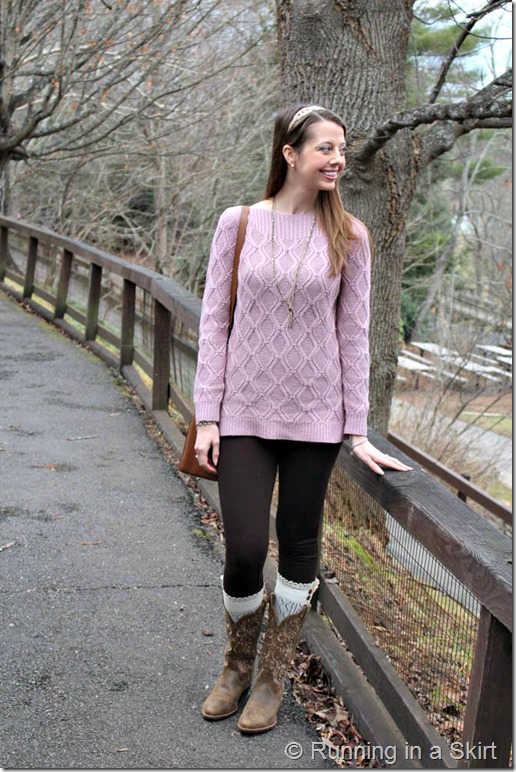 Sweater: Ann Taylor Loft
Leggings: Hue
Boot socks: Altard State
Purse: Coach (Christmas gift!!!)
I'm looking forward to a cozy weekend at home! The hubs and I are hoping to get some good food in downtown Asheville and brave the cold to go for a walk/hike. It should be a quiet and nice weekend. And oh yeah, I'll probably take down the trees. 🙂
I hope you have a great weekend planned too.
As for the Fashion, Thanks to Nicole for the linkup!
Your turn!
How do you dress us a sweater?
Did you get anything fun to wear for Christmas?