My body has been craving a lot more than running lately. I'm really enjoying some basic boot camp style workouts that you can do anywhere, anytime. Here is my Back to Basics 30 Minute Workout!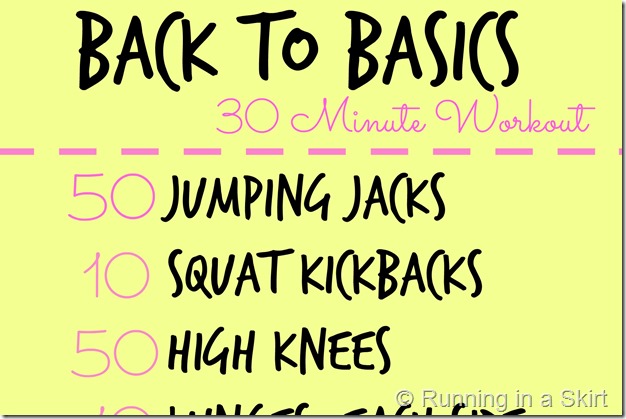 Happy Thursday everyone! This workout is one I did in the hotel in Antigua and it really helped after eating way too much vacation food. And Pina Coladas. But that is a story for another day.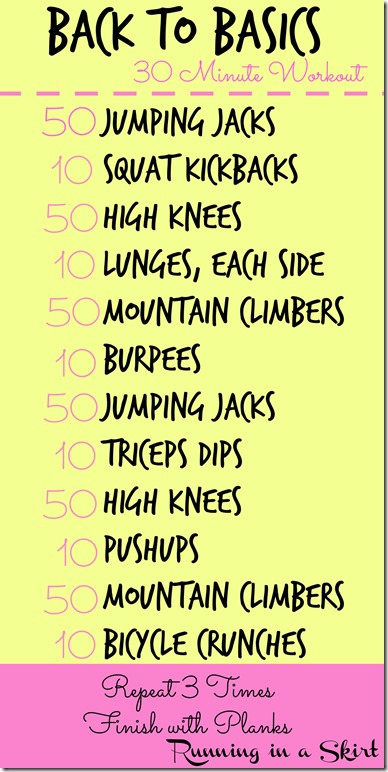 I've been really enjoying simple workout lately that get your heart rate up without too much fuss.
In case you aren't familiar with some of the exercises, here is how to do them:
I have been busy editing Antigua pictures in the limelight of extended Christmas. I am sorting through the pictures of our time on the resort, touring the island and on the water. I'll have the first of several fun recaps next Monday.
Maybe this weekend I'll get back on track. Maybe.
I'm off to do this workout myself! See you tomorrow for Fashion Friday.
I'm linking up with Jill Conyers for Fitness Friday tomorrow! Thanks Jill.
Your turn!
What is your favorite basic workout move?
Do you ever mix up your fitness routine?