Hi guys,
I hope you don't mind but I'm going to take a few minutes here to be a crazy dog mom and dedicate a post to my sweet, crazy puppy... now one year old dog Makena Rose.
We brought Makena home last September, but she was actually born on August 5th.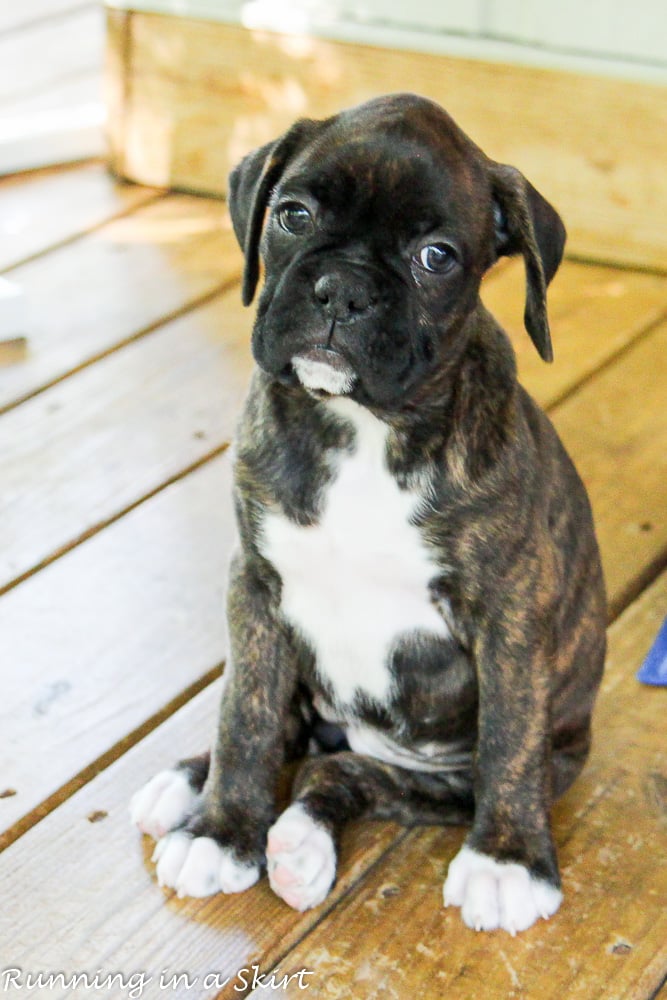 She came to us as a tiny little 8 lb puppy that we thought was the quietest calmest dog we'd ever met.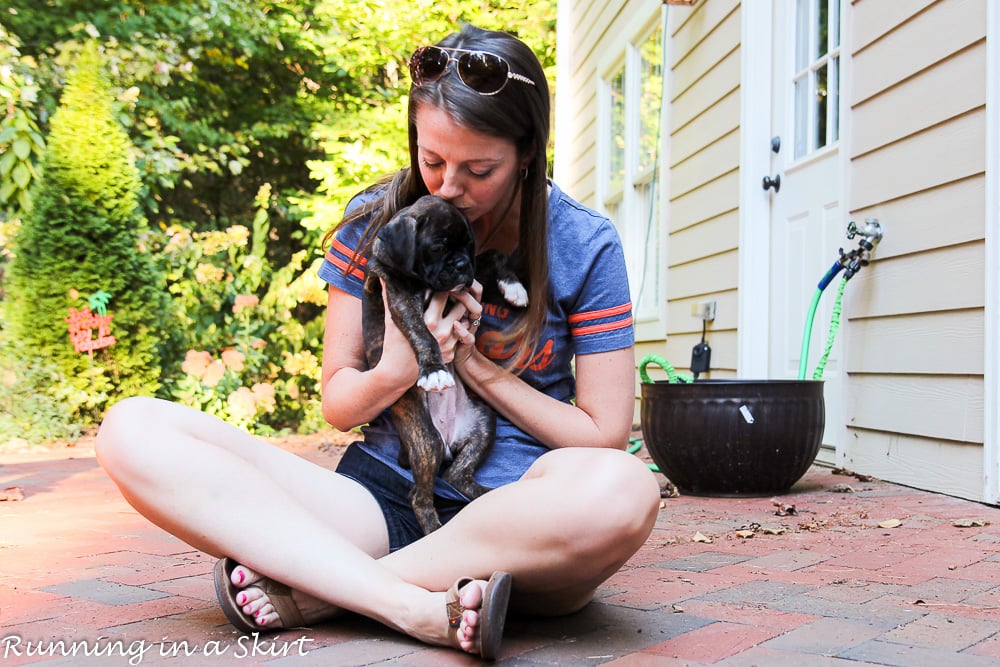 The hubs and I remember joking around that we hit the jackpot with this girl... she was the quietest boxer we'd ever seen.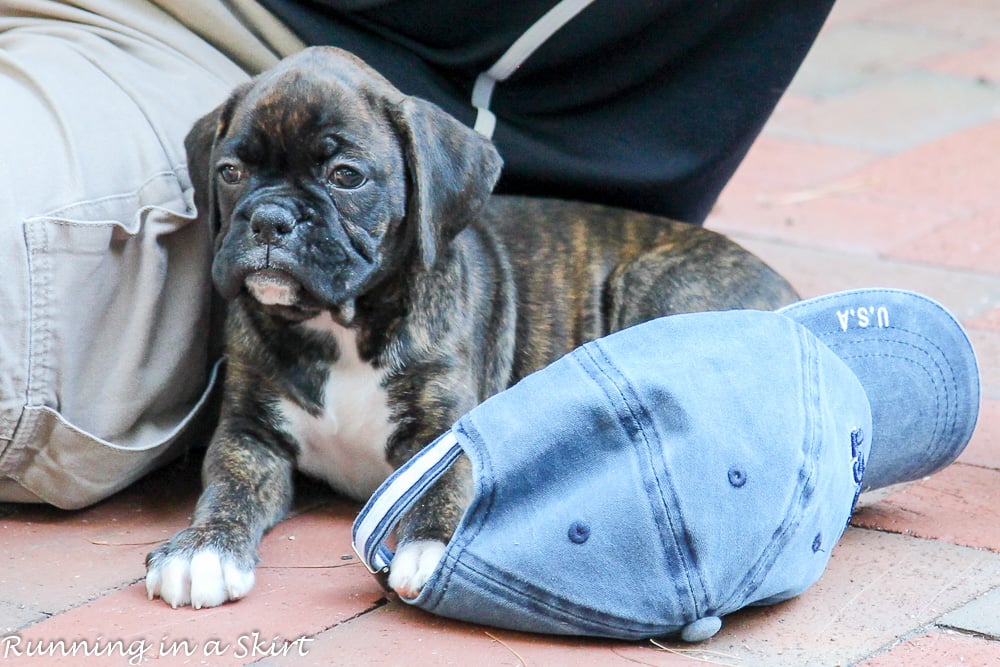 Within a few days of joining our family she got over her calmness and let her true larger than life color shine.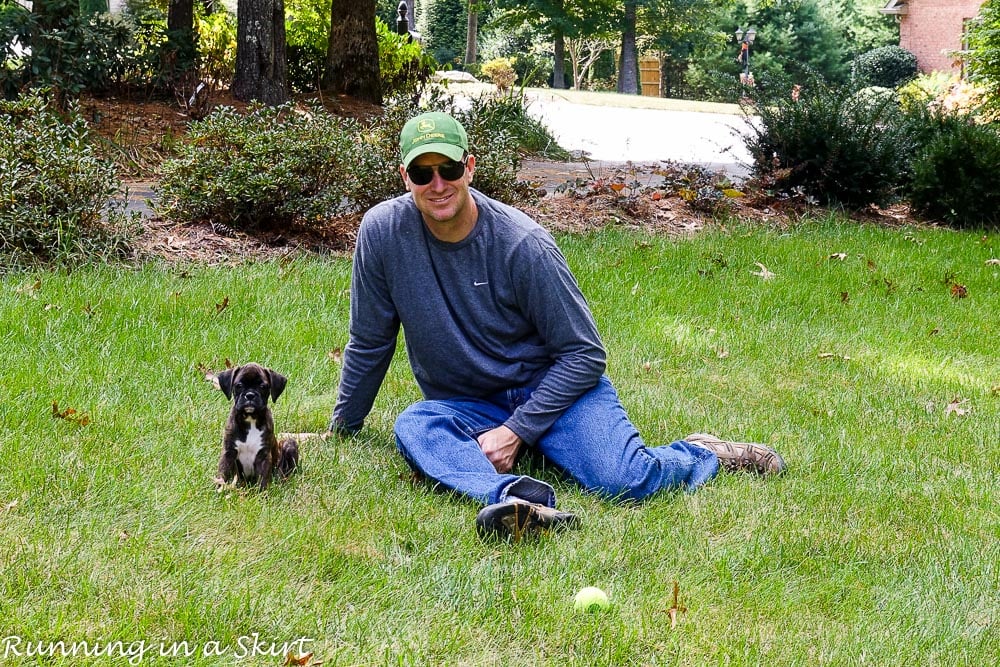 Her hyper, rambunctious and full-on puppy playful personality wasn't the calm dog we were hoping for but she still won us over with that endearingly cute face. And she made us laugh so hard with her antics.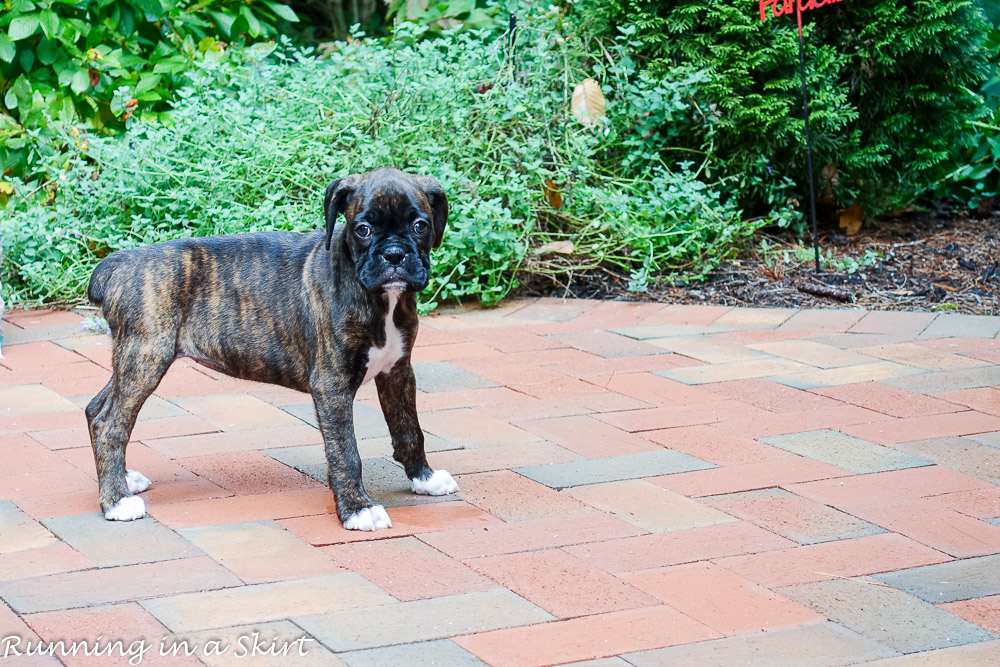 Just when I thought she couldn't be any crazier she'd look at me like this and you totally forget whatever she had done.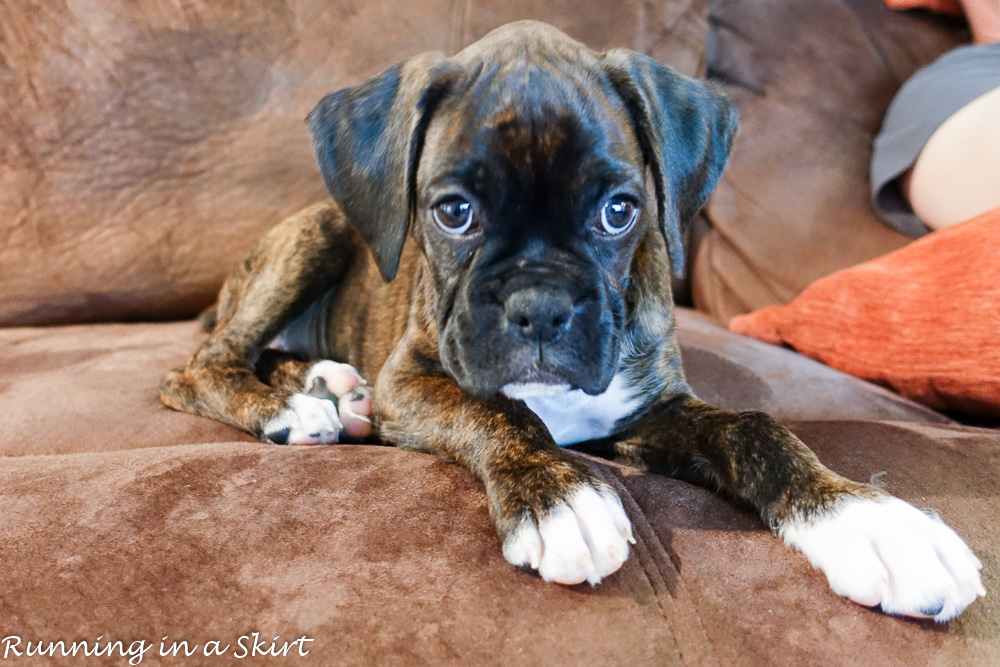 Since Makena had so much energy we made sure to take her on little puppy walks.
She never made it far. 🙂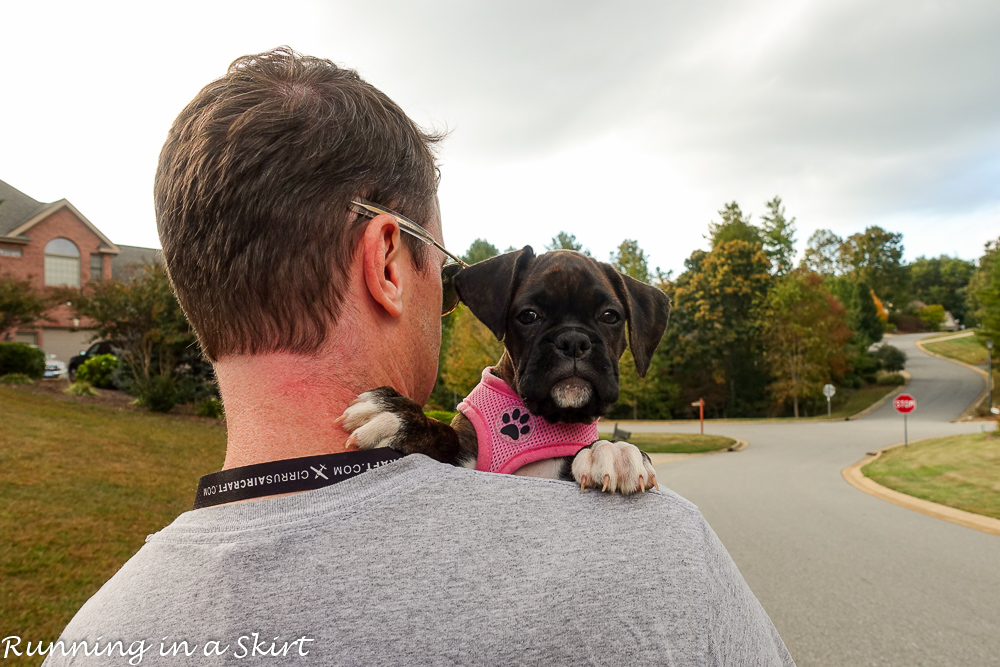 I even took her to puppy school - twice!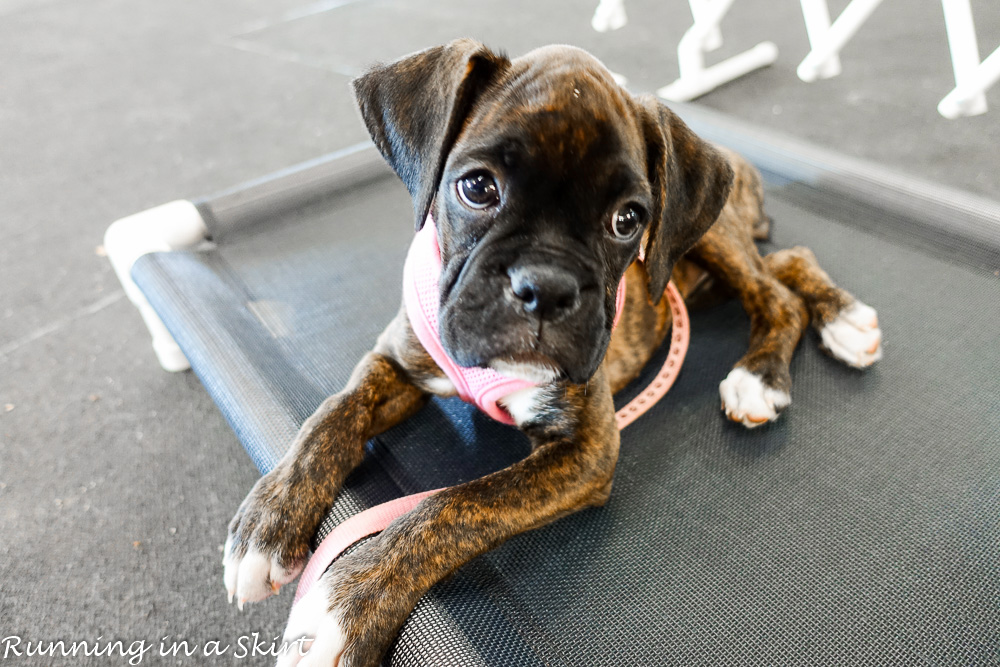 She grew and celebrated all kinds of holidays with us.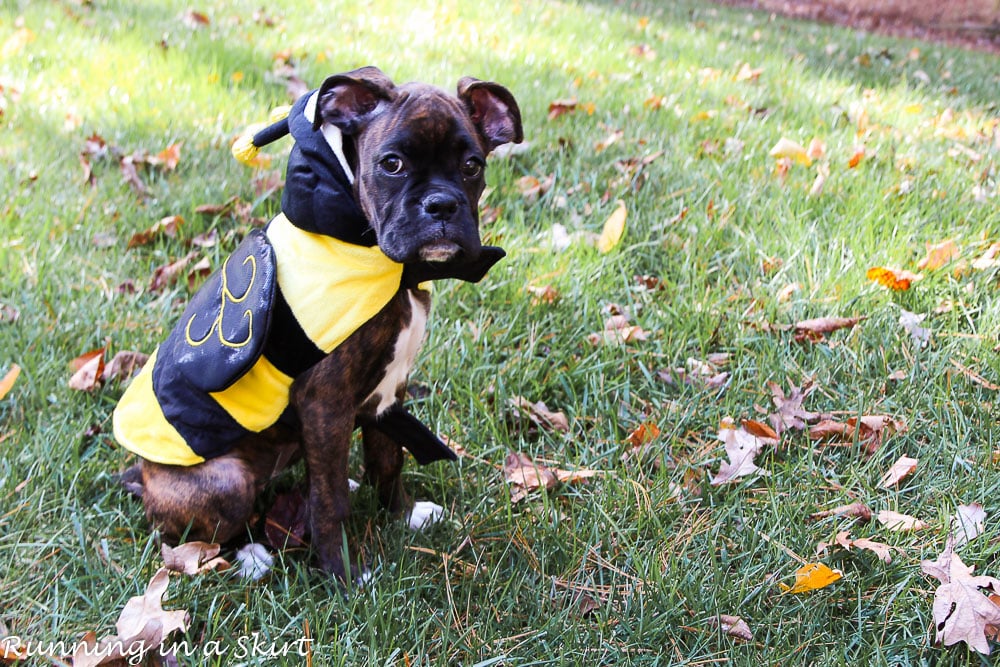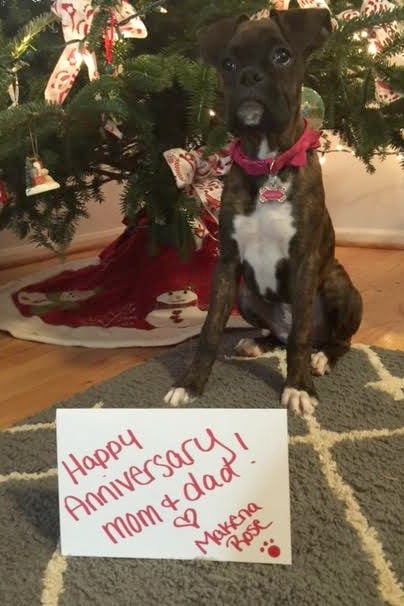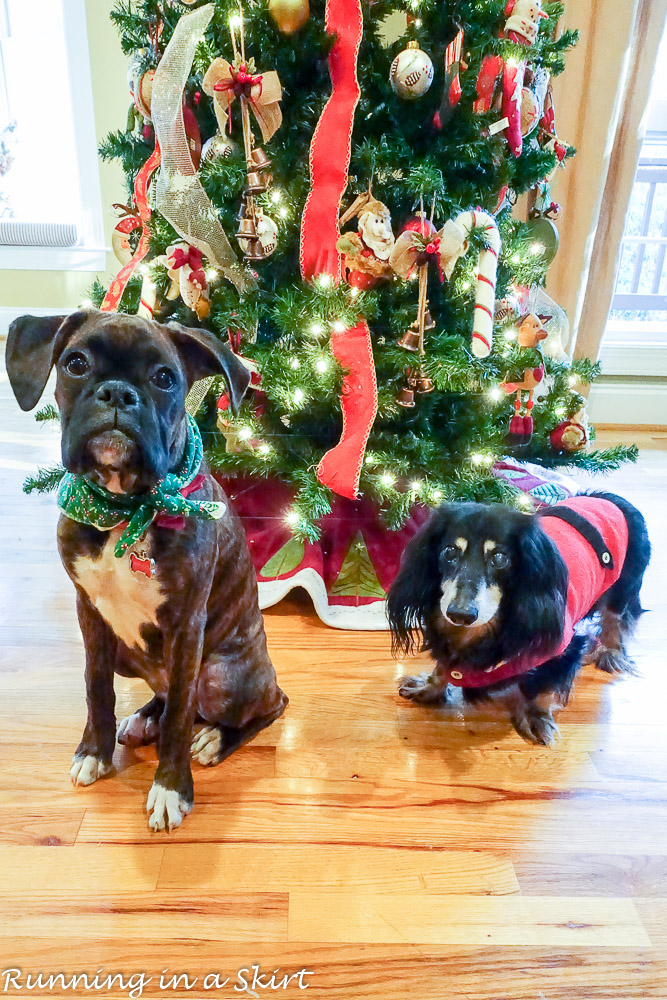 Miss Makenna even got to play in her first snow.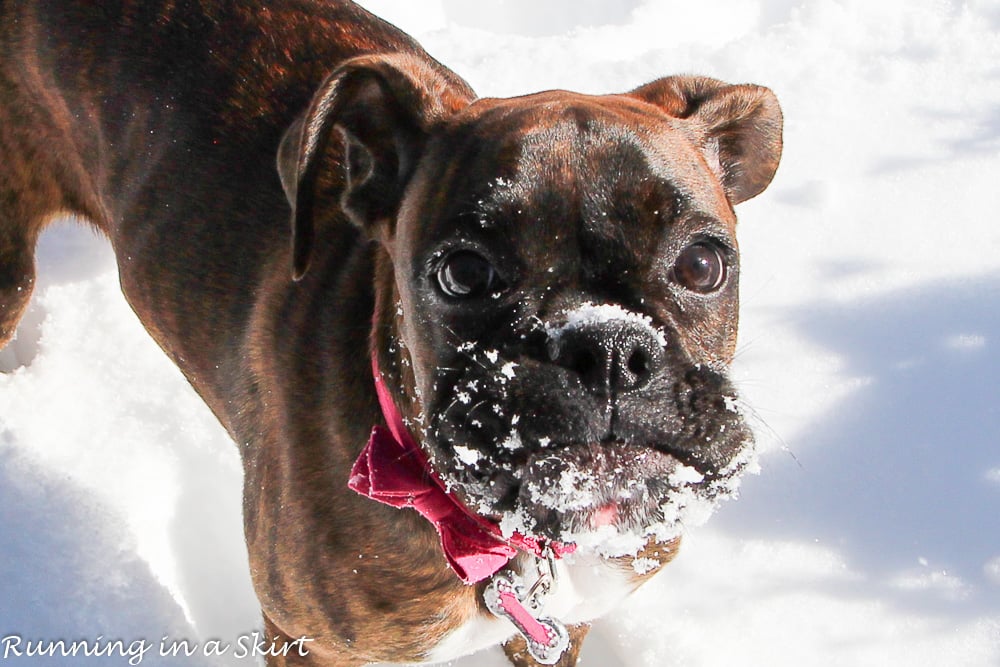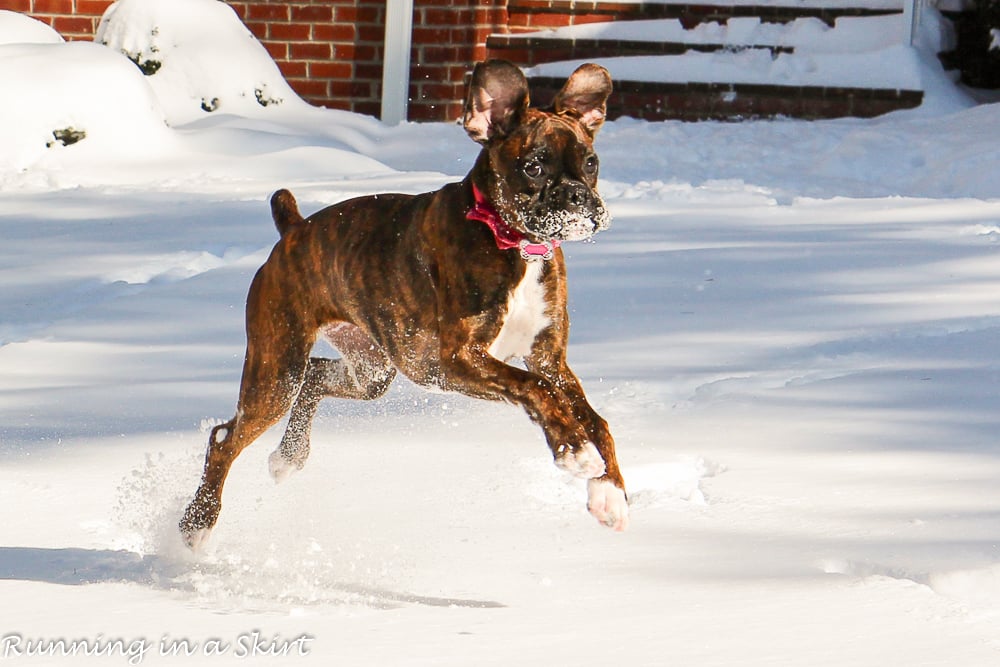 All along the way showing us the real meaning of unconditional love.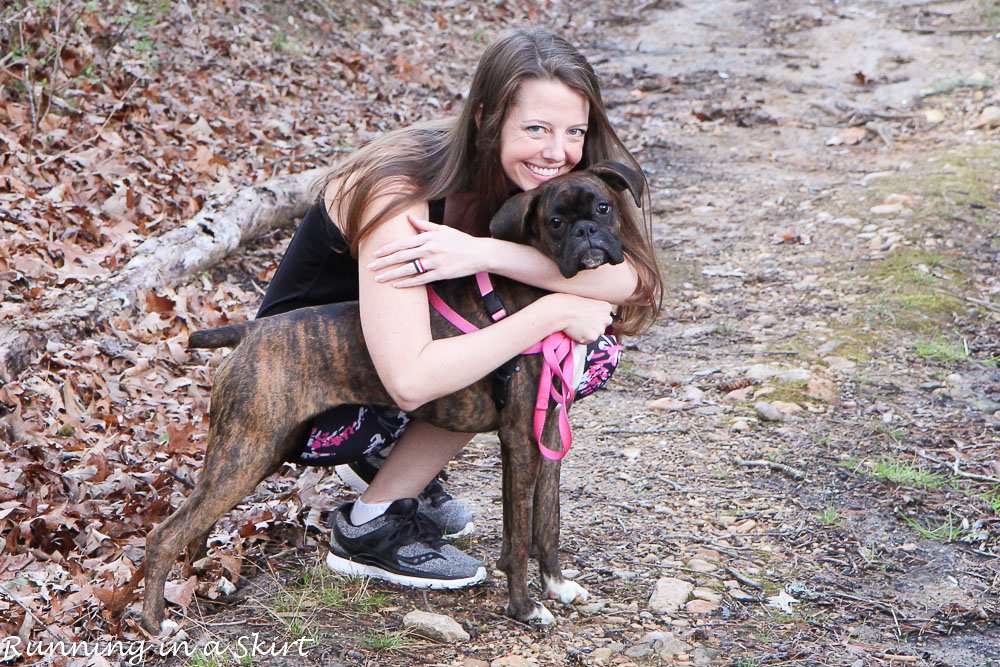 Makena has brought joy, youthfulness, mischievousness and a whole lot of fun back into our house.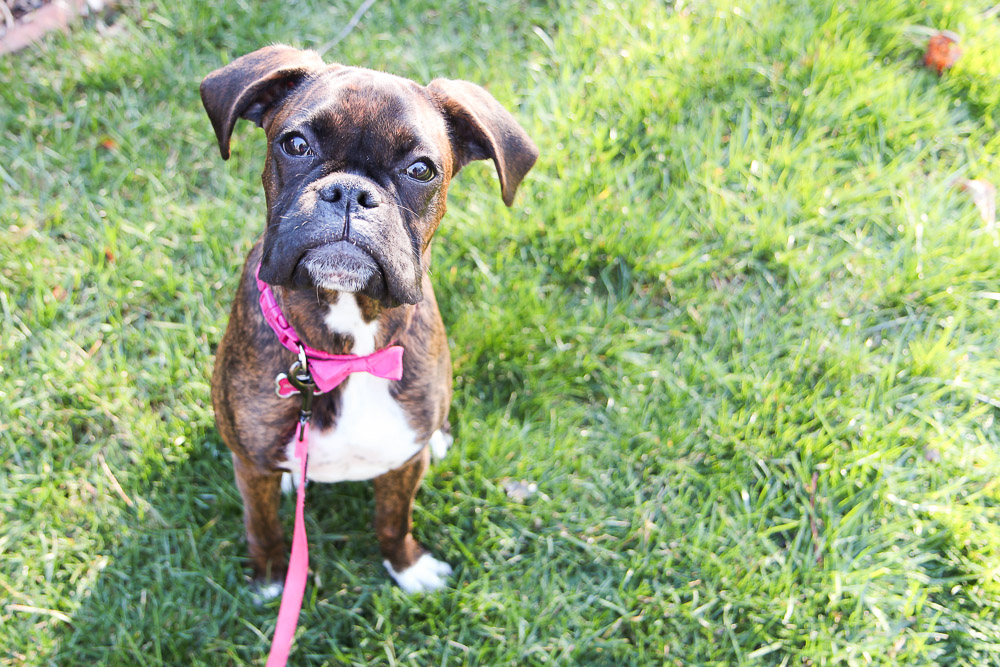 She's a handful, but we couldn't imagine our little family without her.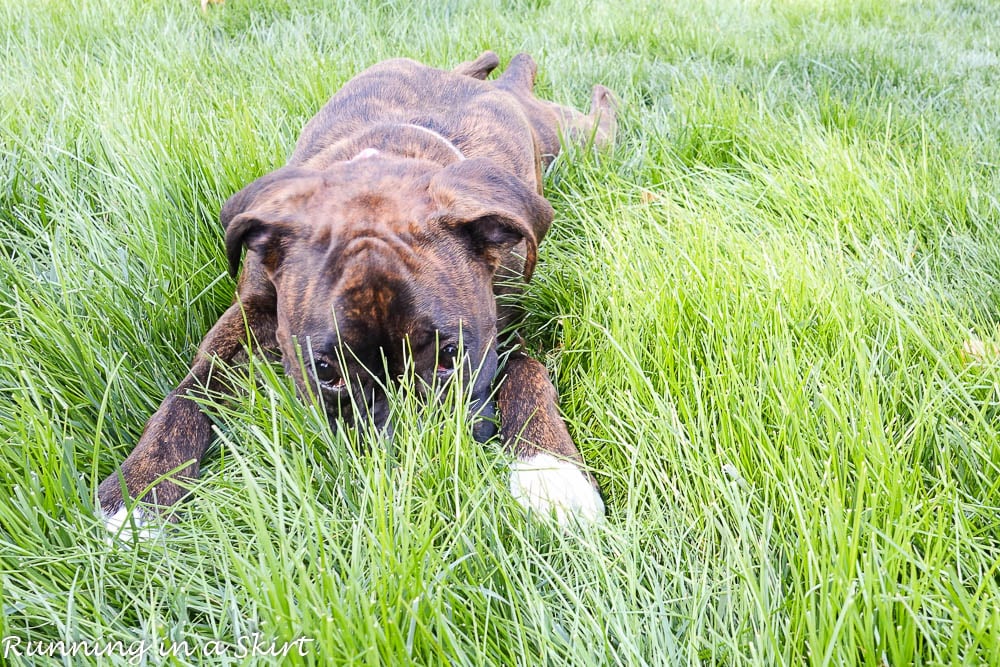 One year certainly looks good on this pup!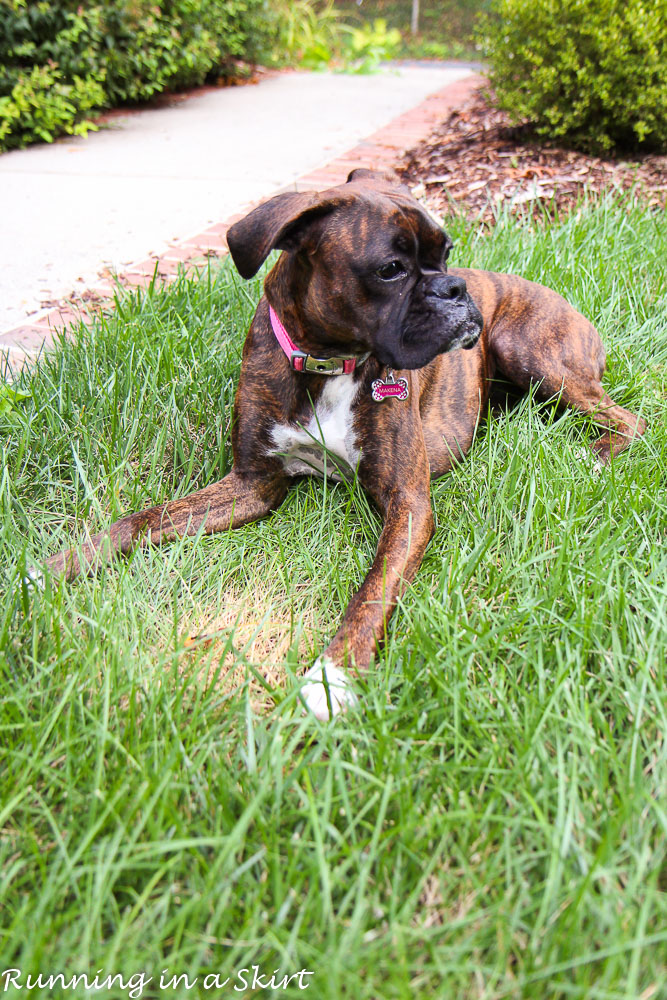 Happy birthday Makena Rose!
Thanks for stopping by today and indulging me and some puppy cuteness. Monday I'll be sharing my latest Currently... post.
Your turn!
If you have one, How old is your pet?