This past weekend we visited my brother-in-law and sister-in-law in Columbia to go to the Florida-South Carolina game!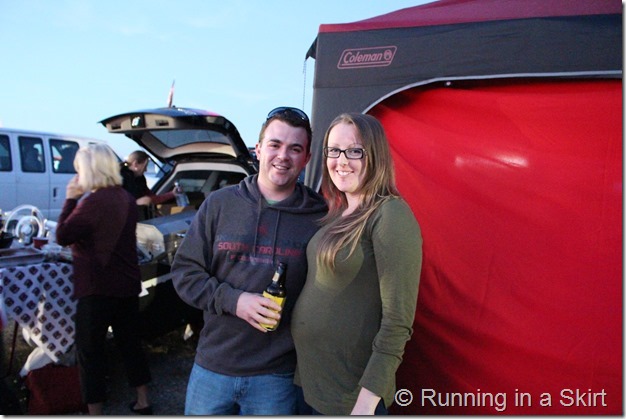 Megan and Justin are still relatively new to South Carolina, but they already have new friends who were kind enough to let some Gator fans tag along and tailgate.
This was one serious set up! Complete with a dish and a TV to catch up on the other games of the day.
There was a ton of food, but my favorite was this cake made from scratch. Megan made it from Justin's grandmother's recipe for Justin's birthday. The icing had coffee in it... yum.
Happy Birthday Justin!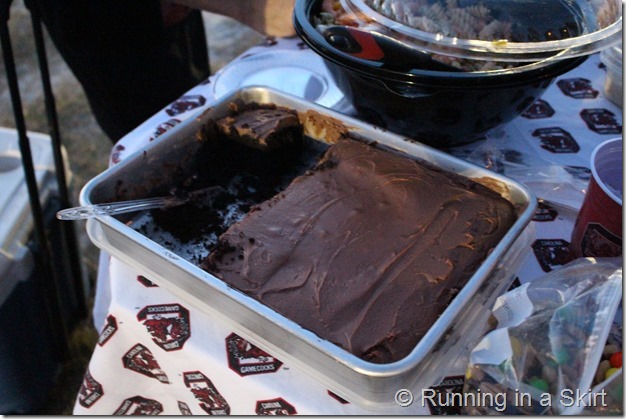 We tailgated for a few hours in the late afternoon. The game was at night and it was a beautiful evening. The temperature was very mild for a fall game. We saw a stunning full moon as we waited for the for the 7:00 start time. I was a little worried about being too tired for the game since I go to bed at 7 during the week, but the excitement carried me through.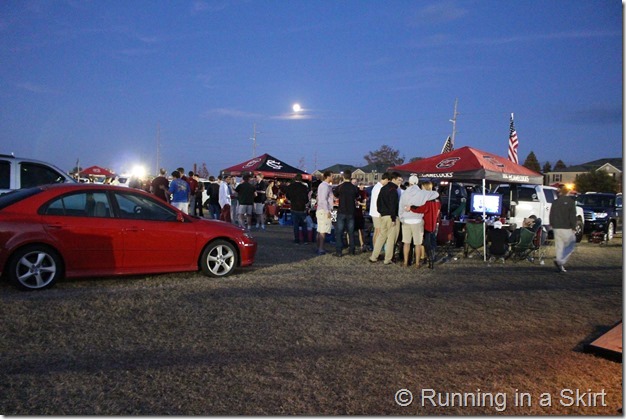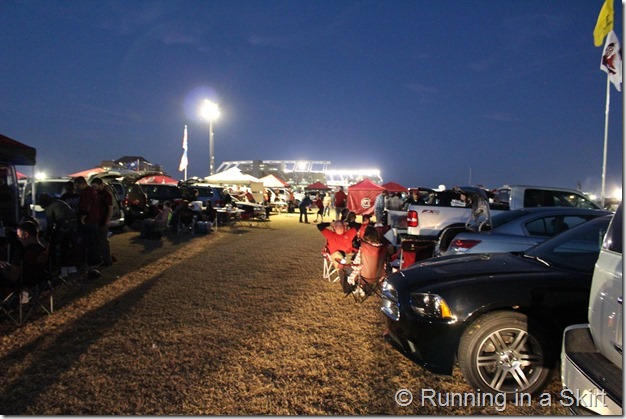 Just before kickoff we walked into the stands. Justin found us awesome seats. The South Carolina fans gave us a little bit of a hard time, but nothing too unexpected.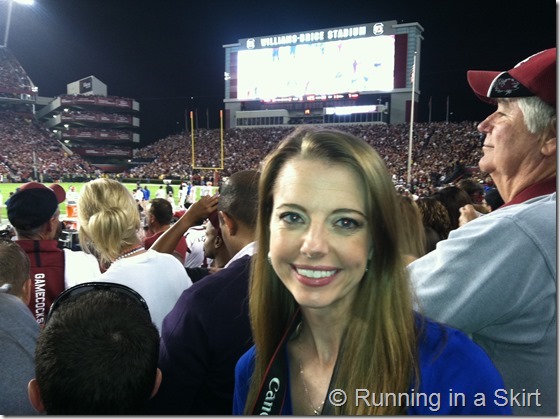 Go Gators!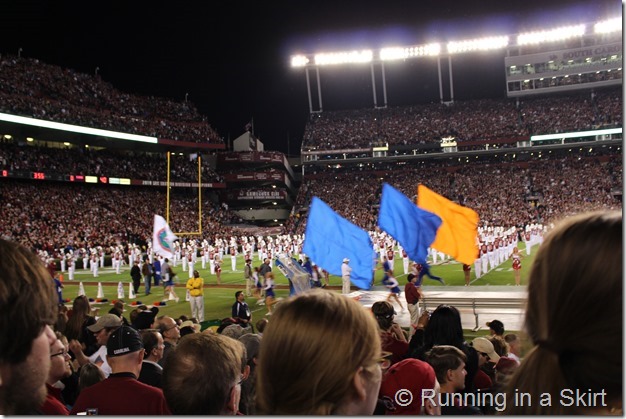 I love college football and SEC football, so it was cool to see the the South Carolina fans and stadium.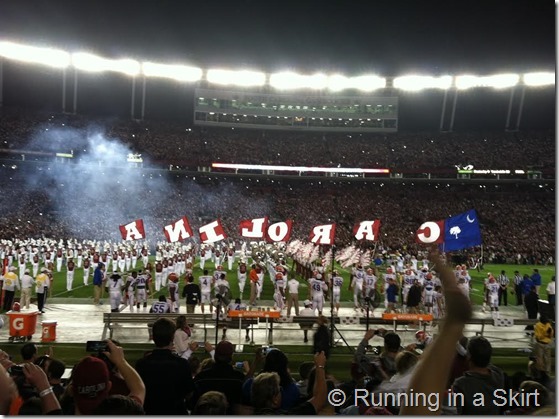 We bought the tickets before the football season even started and before we had any idea of what a bad year Florida would have… but we were hopeful The Gators would be able to pull it together.
Will Muschamp looked as intense as he does on TV.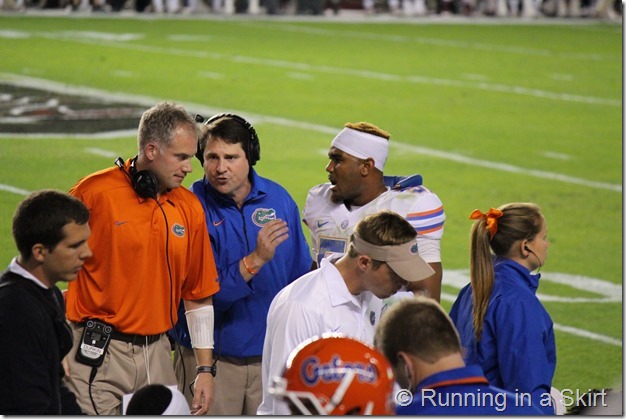 For most of the game it looked like Florida could actually pull off a win. Somehow, even though we weren't playing very well, we kept the lead for most of the game.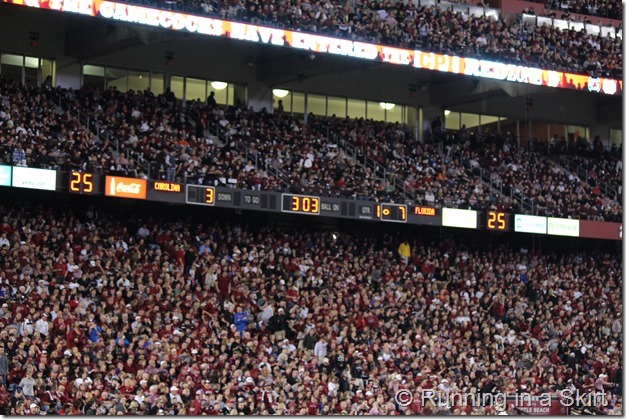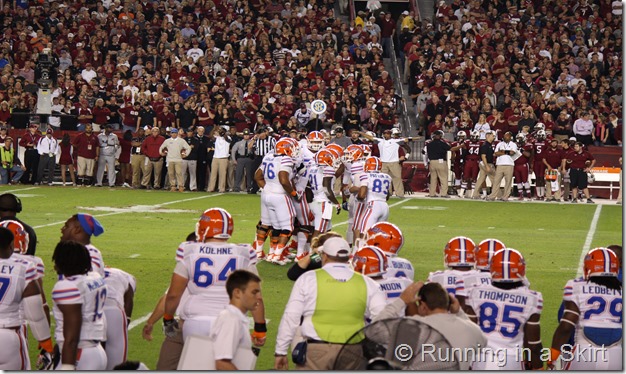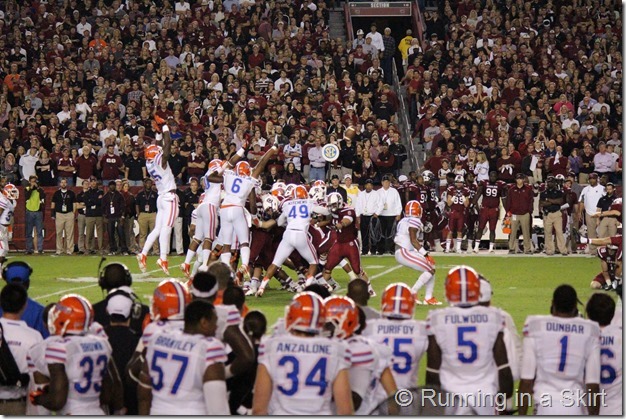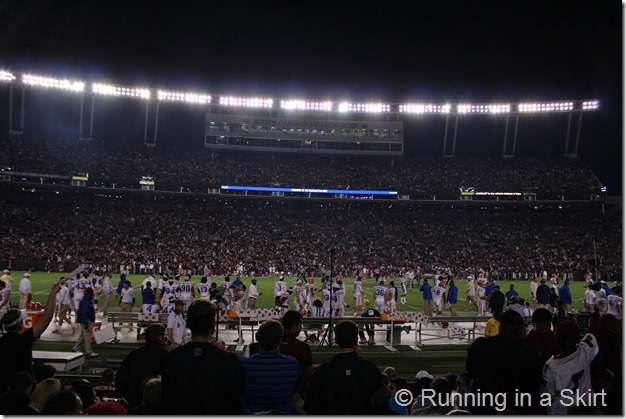 During the second half South Carolina gained momentum…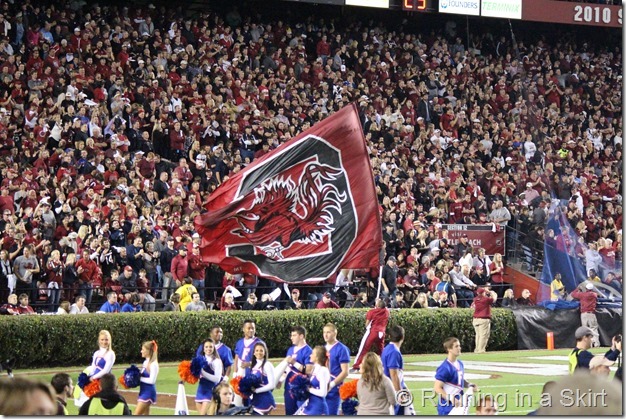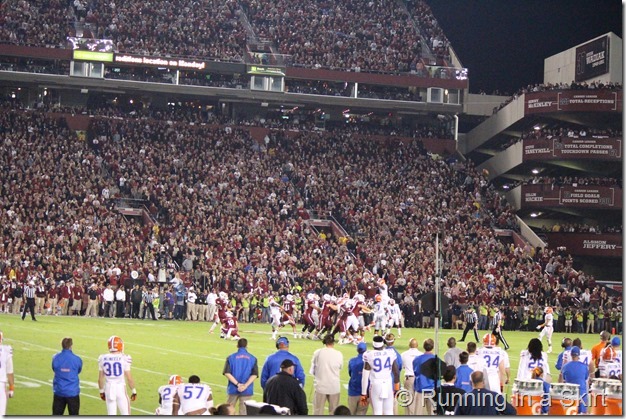 …. and eventually took the lead.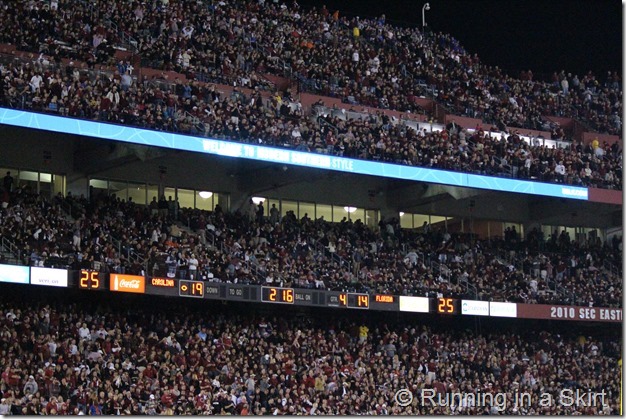 After a turnover by the Gators in the last few minutes, South Carolina won the game.
Even though we lost, I really enjoyed spending time with my family and seeing the Gators play football for the first time in years. I just hope Muschamp can quickly pull our team together and figure out an offensive and a kicking strategy that works before the last two games of the year. I'm quickly losing faith in our coach!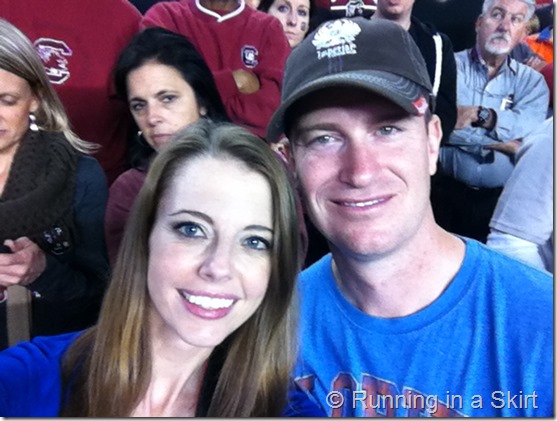 Now my hubby really wants to go to a Florida game back in Gainesville so I can show him my old stomping grounds!… or should I stay chomping grounds…

Your turn!
Have you seen your college or high school team play football since you left school?
What college football team do you pull for?