I am in the homestretch of getting all the pre-cooking prep work done for Thanksgiving! I know it seems a bit early, but we went to the Florida vs South Carolina game (post on that later this week) this past weekend and are fully booked next weekend as well. So I've done for awhile that I will not have much free time between now and the big day to get things done.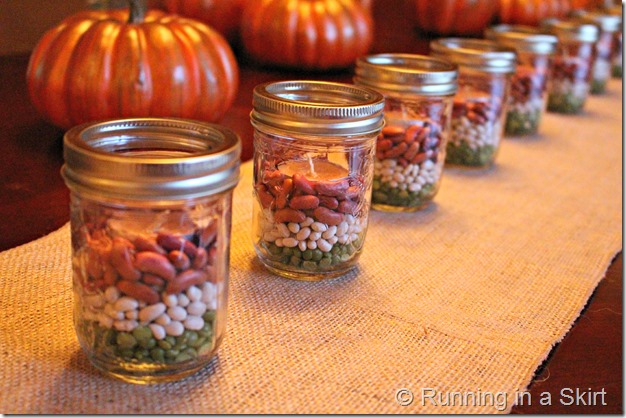 Last week I made some cute candles for my tablescape that I thought you might like to try too.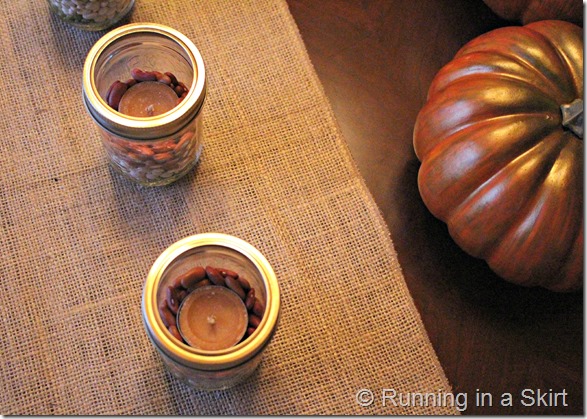 It's fun to decorate and they look more interesting than just using votive candles.
I call them Harvest Candles!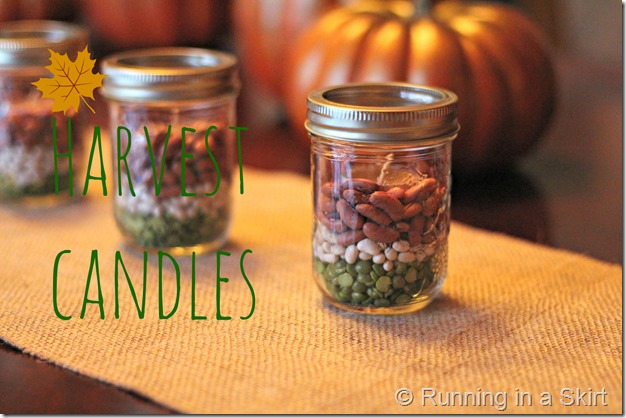 Supplies: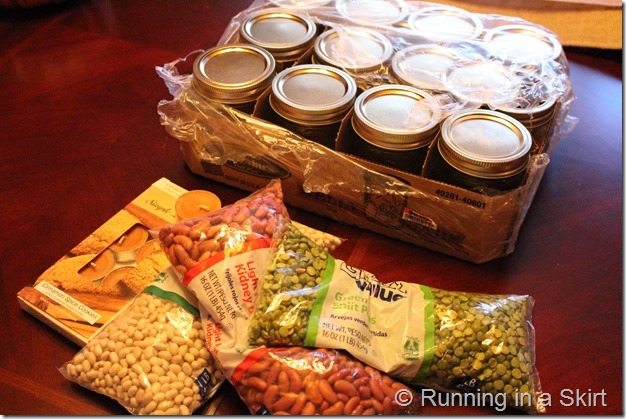 12 jelly or small mason jars
3 16 oz bags of dried beans (I used split peas, white beans and navy beans)
12 tea candles
I found the jelly jars and tea candles for a steal at Big Lots. I got the dried beans at Walmart.
Directions:
Take the lids off the jars.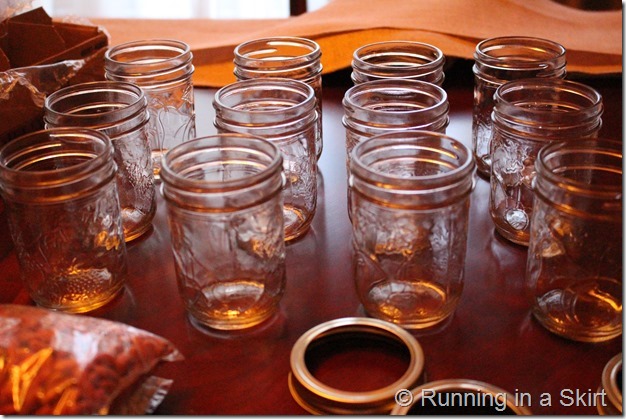 Evenly distribute layers of the beans.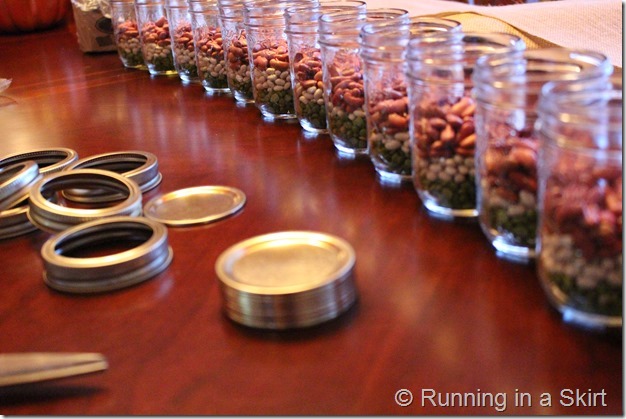 Carefully put the candle in the jar and bury it a little into the top layer of beans so you cannot see the metal around the tea light.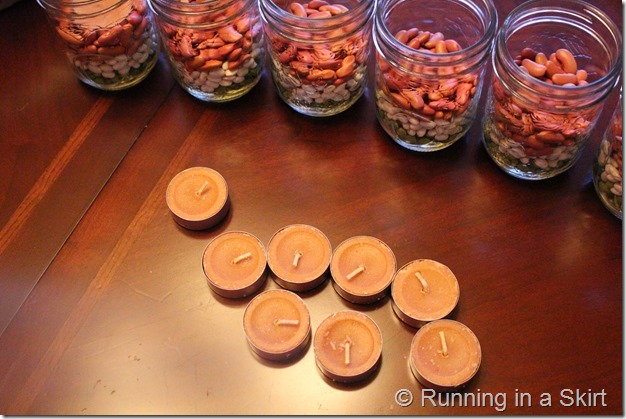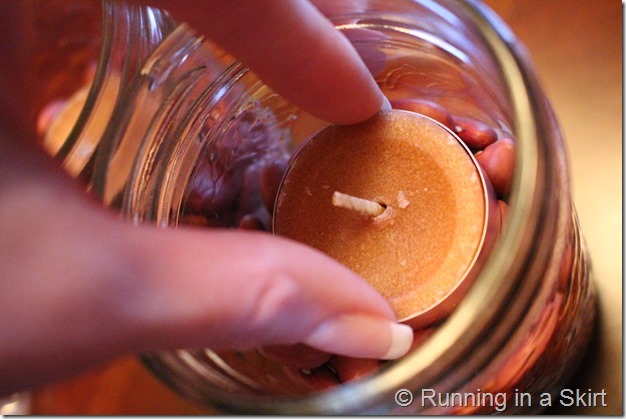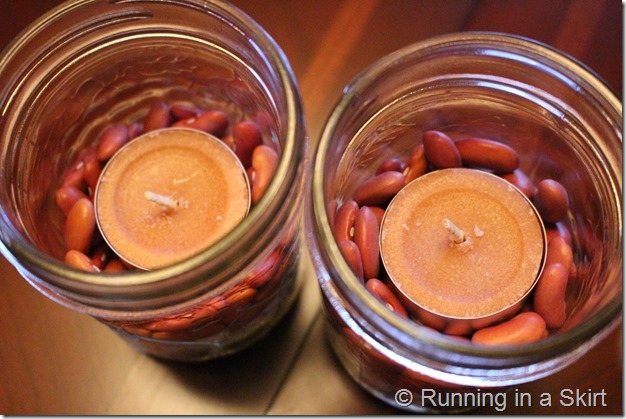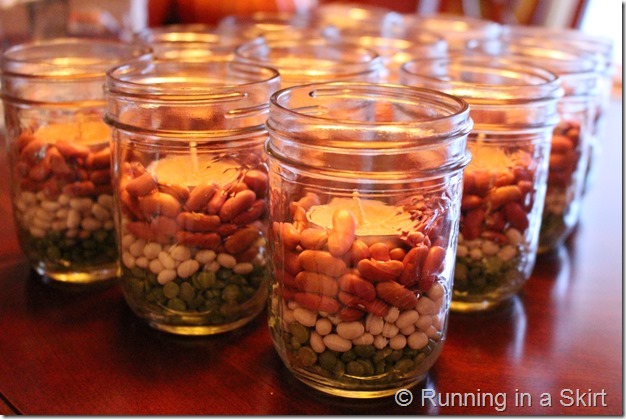 Put the ring back around the jar.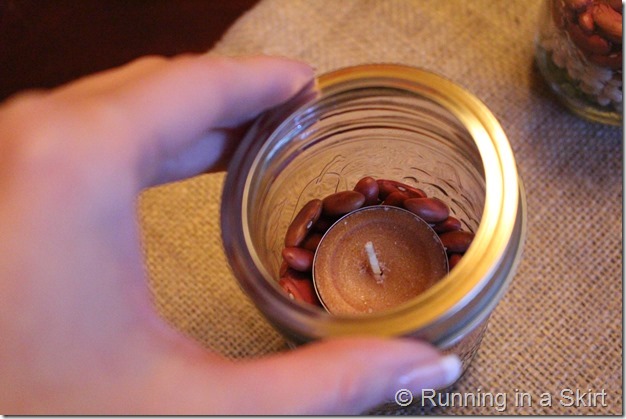 Be careful when moving them around, you don't want to mix up the beans!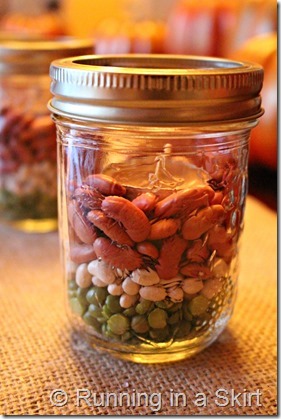 Use in all sorts of fall decorating! Enjoy.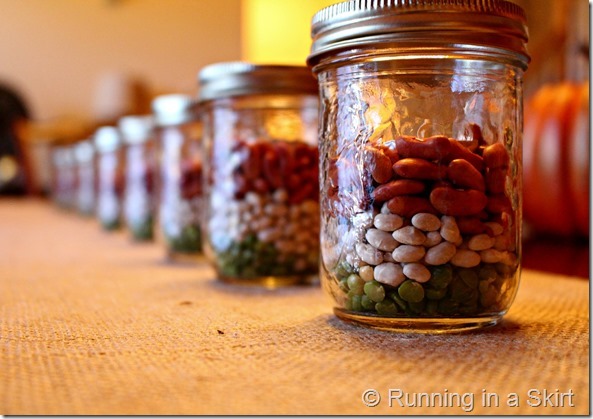 Question of the day:
Have you been doing some prep work and planning for Thanksgiving?
How do you decorate for fall?