Spending time in the Tuscan Hill towns? Here's how to do Florence in a day!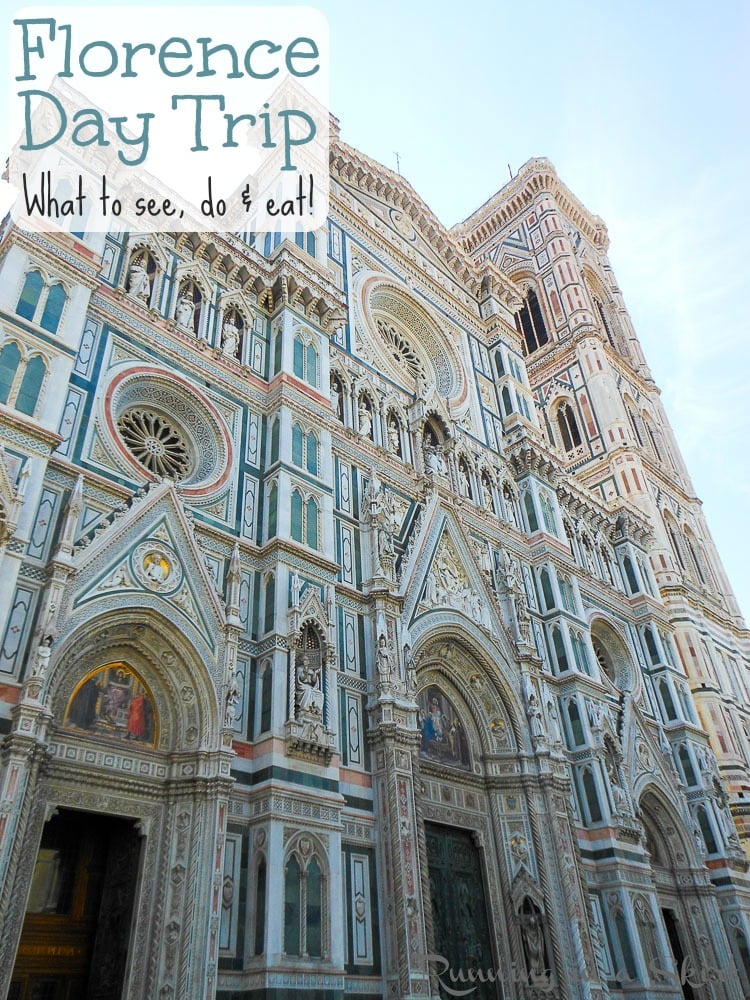 Hi everyone!
Just have a day in Florence, Italy? I did Florence in a Day at a day trip from the tuscan hill towns! Here's how it went...
Just joining me? Start here with my 2 days in Venice.
Florence in a Day
After a carefree and beautiful several days in Tuscany, we head north to see the history filled city, Florence. We are determined to do Florence in a day.
The hubs and I wake up really early in the morning and drive from our villa just outside of Cortona to the local train station. We decided the night before that it would be less stressful to take the train to into the city than driving.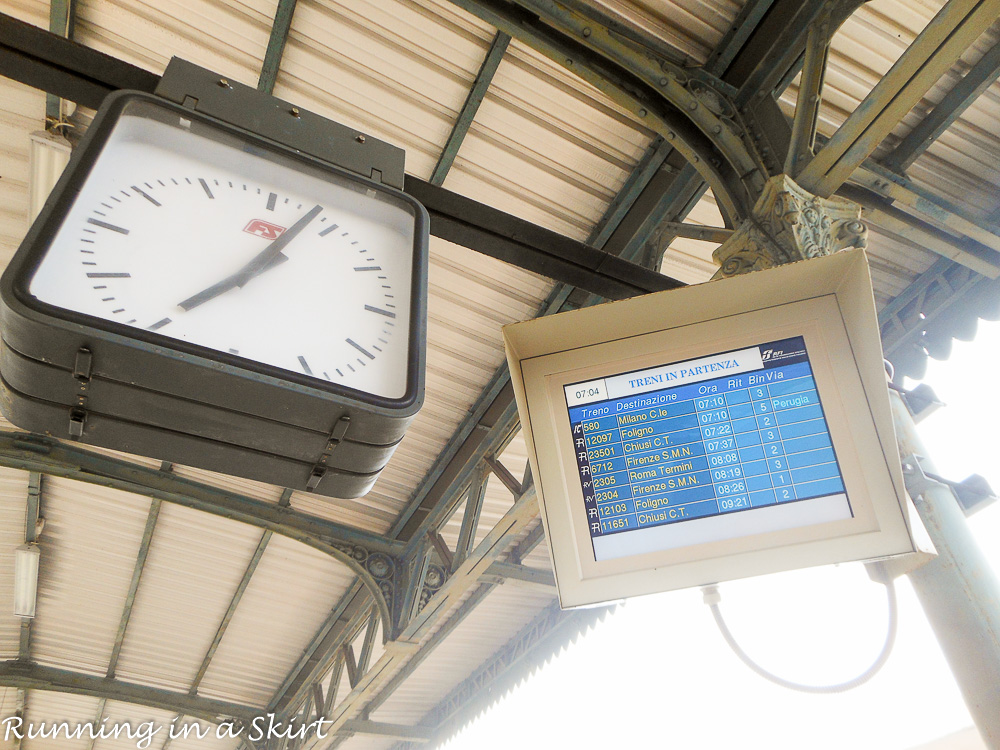 The station is very quiet when we get there, but just moments before the train pulls in a rush of people arrive and all run to get on it.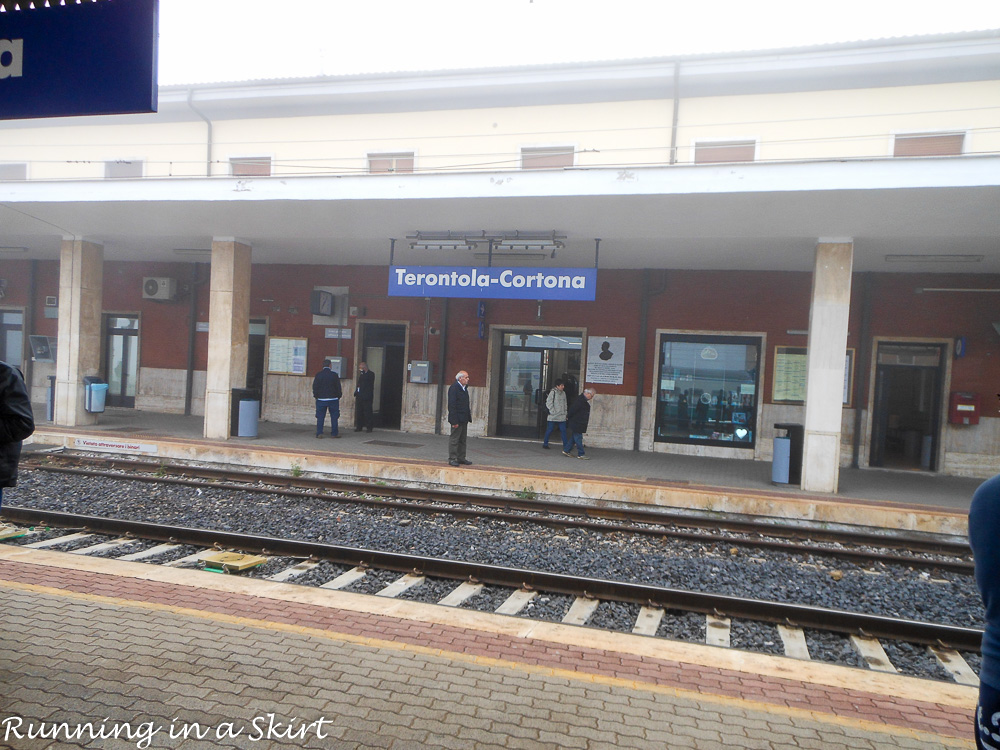 Despite the rush, we make it on the train and read the tour books along our hour ride. Yeah, a total tourist move, but that's ok.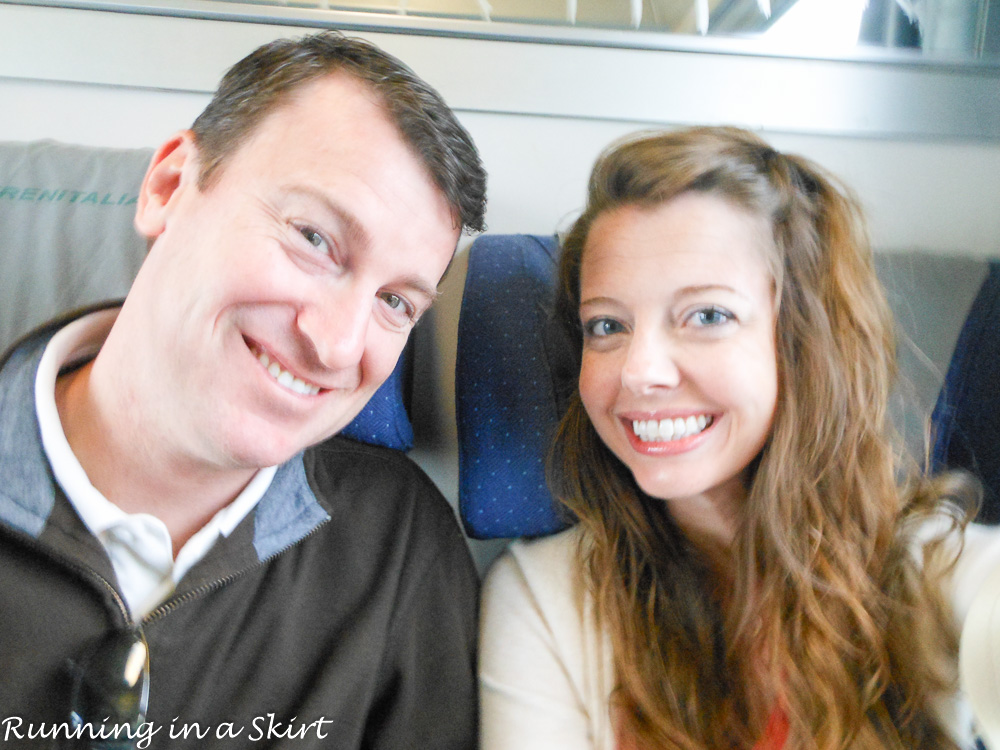 An hour later, the train arrives in Florence. We hop off and walk to find the meeting place of our small group tour .
The tour guide is dynamic and informative. We walk more and learn cool tidbits of history along the way.
Our first main stop is the Accademia. The Accademia is museum with a stunning Renaissance style dome that was created just for the famous David statue. You can not take pictures, so we leave with nothing but the memory of seeing Michelangelo's first major commissioned art piece. Neither of us are huge art buffs, but we are blown away by the detail and beauty of this statue. There is nothing like seeing it in person.
HERE is a link to Wikipedia picture of the statue if you are interested.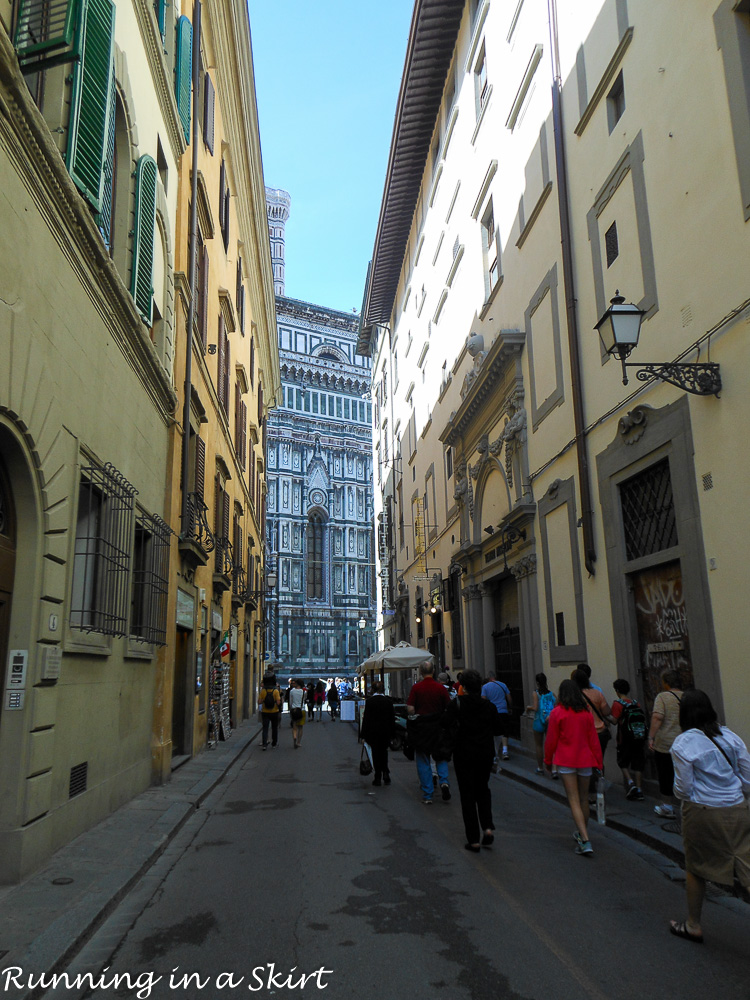 Our tour guide pieces together the stories of big name Renaissance artists who changed the way we see the world in the 1500's. We learn how Michelangelo, Donatello, Leonardo and Brunelleschi all did so much to bring alive this exciting time in history. These familiar names carry over to the stories we will hear in Rome.
Our next stop is the Duomo "Cattedrale di Santa Maria del Fiore." The Gothic facade with pink, green and white Tuscan marble is breathtaking. The actual cathedral was built centuries before in the Renaissance era.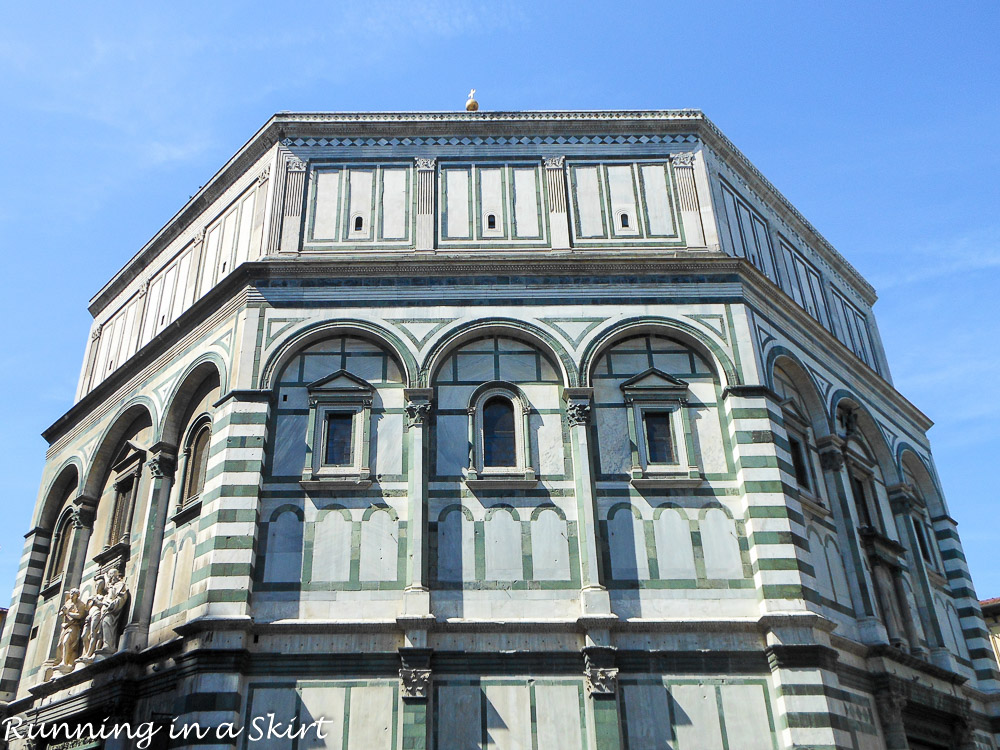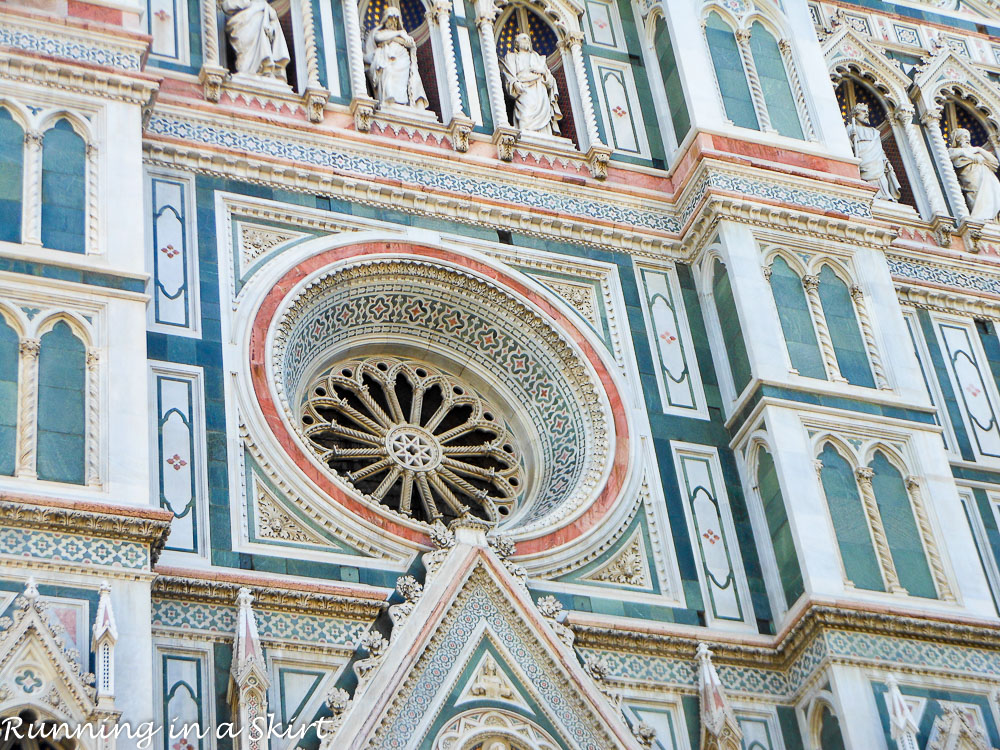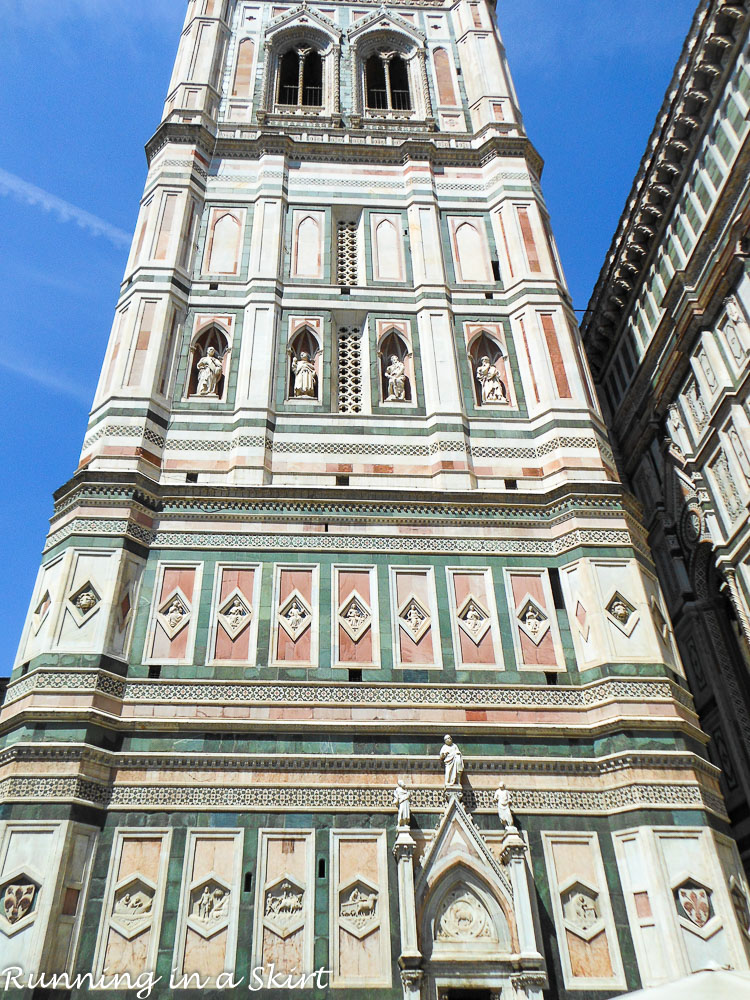 The inside is not near as elaborate, but is still beautiful.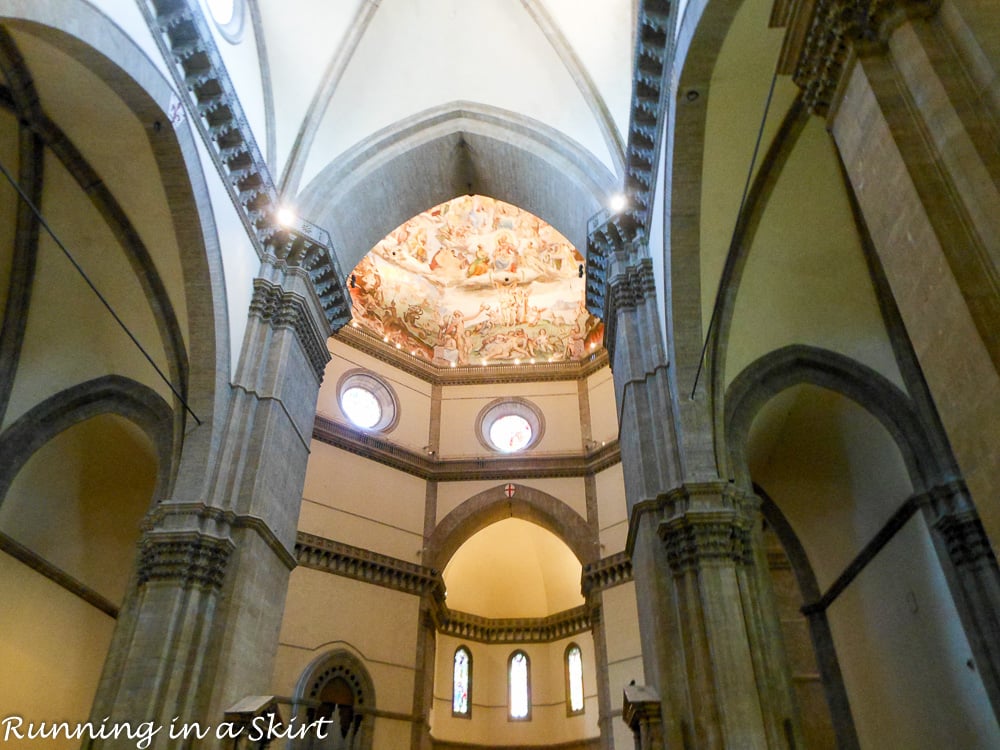 The most fascinating story is HOW this dome was made. At the time, Renaissance era architect and artist Brunelleschi was the only person who knew how to build a dome of such size and stature. He didn't want to share his secrets though. To ensure he stayed the only person who knew how to build the dome, he would show the construction workers how to build it only one section at a time. He used carved fruit to demonstrate how the pieces went together. After the workers understood what to do, they would eat it. So they say there is no written record of how this huge dome was actually made.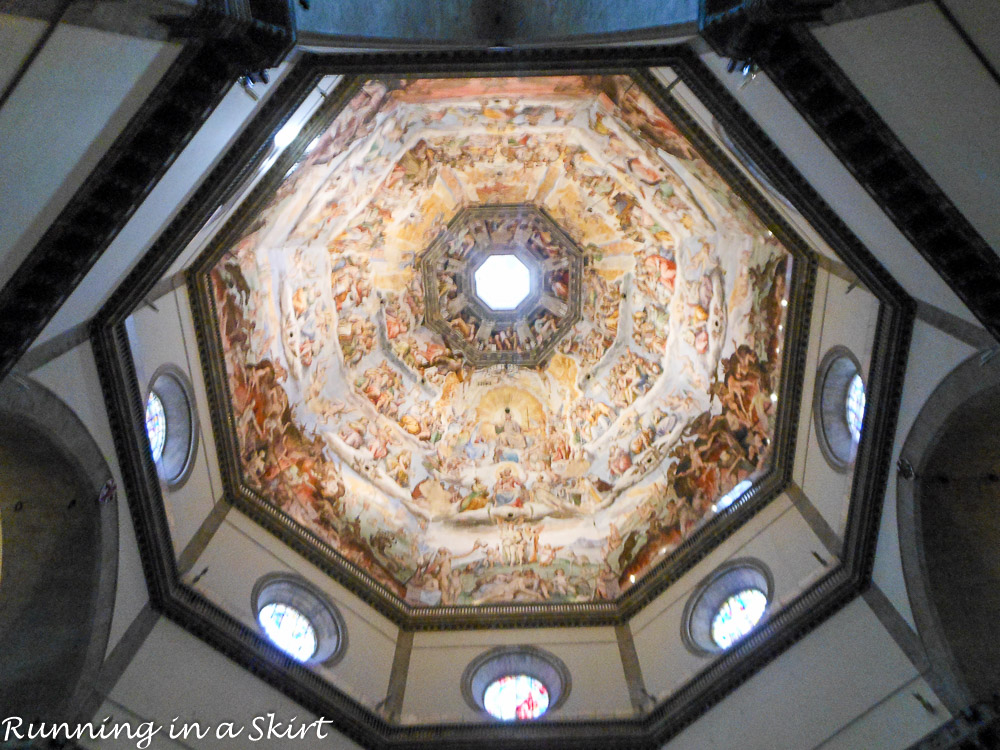 Our walk is fast paced and history filled. Since Florence is truly the birthplace of the Renaissance, every corner is covered with history that essentially changed the world. We keep racking our brains to remember high school history class. We talk about how cool it would have been to see these sights when we were actually studying them so many years ago.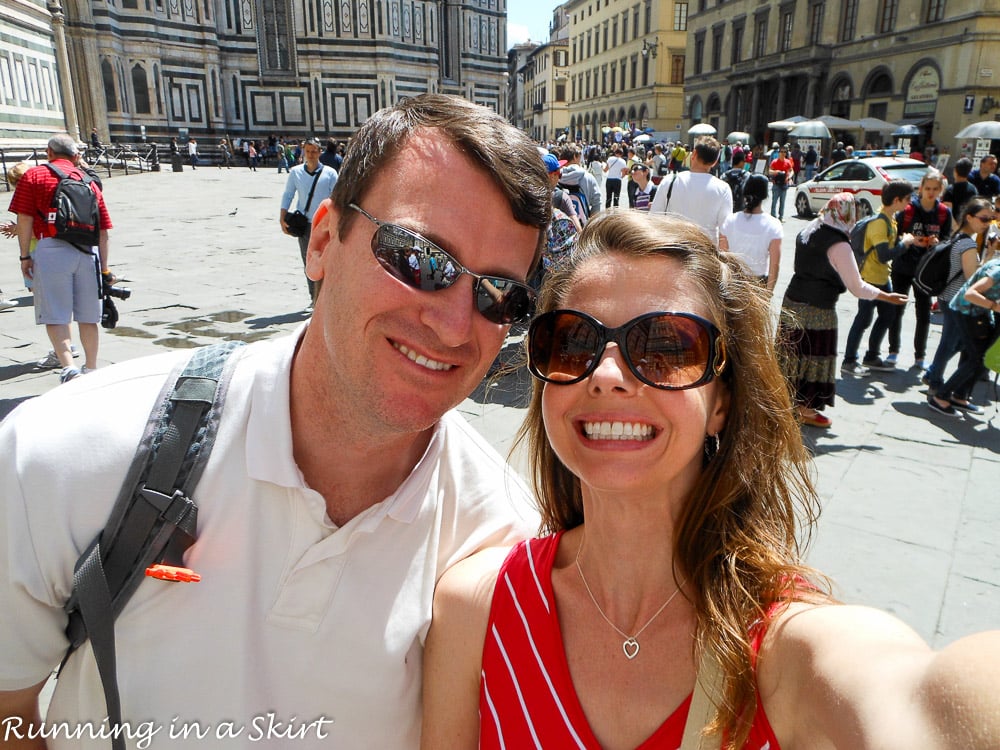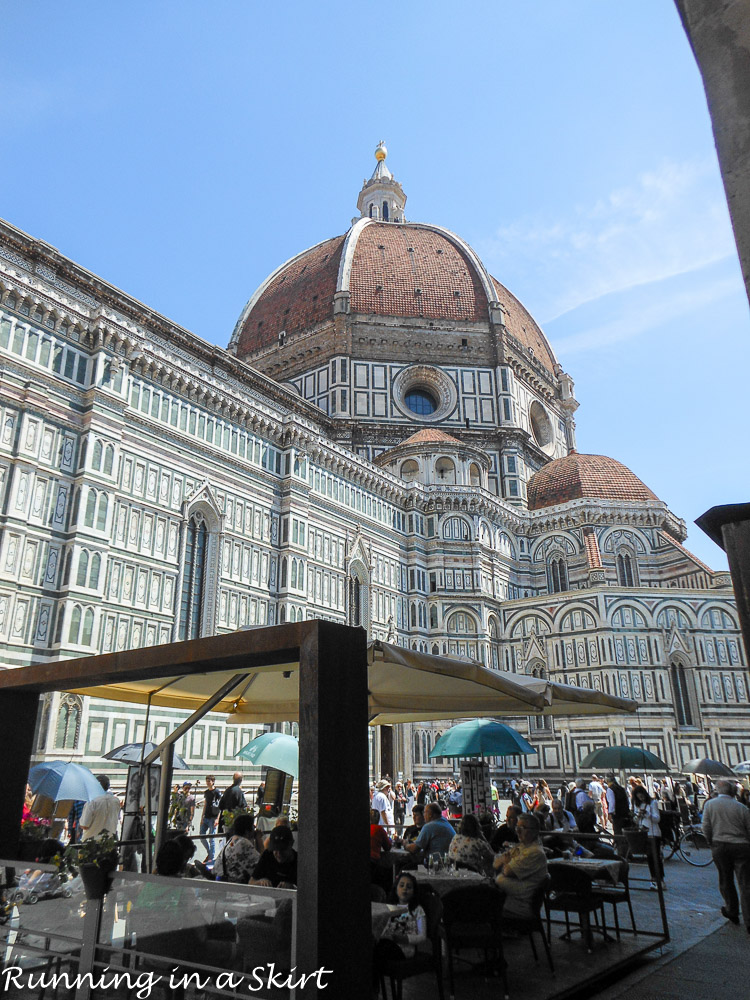 The center of the city is filled with shopping, including many international choices… like DISNEY! Sorry… I couldn't resist.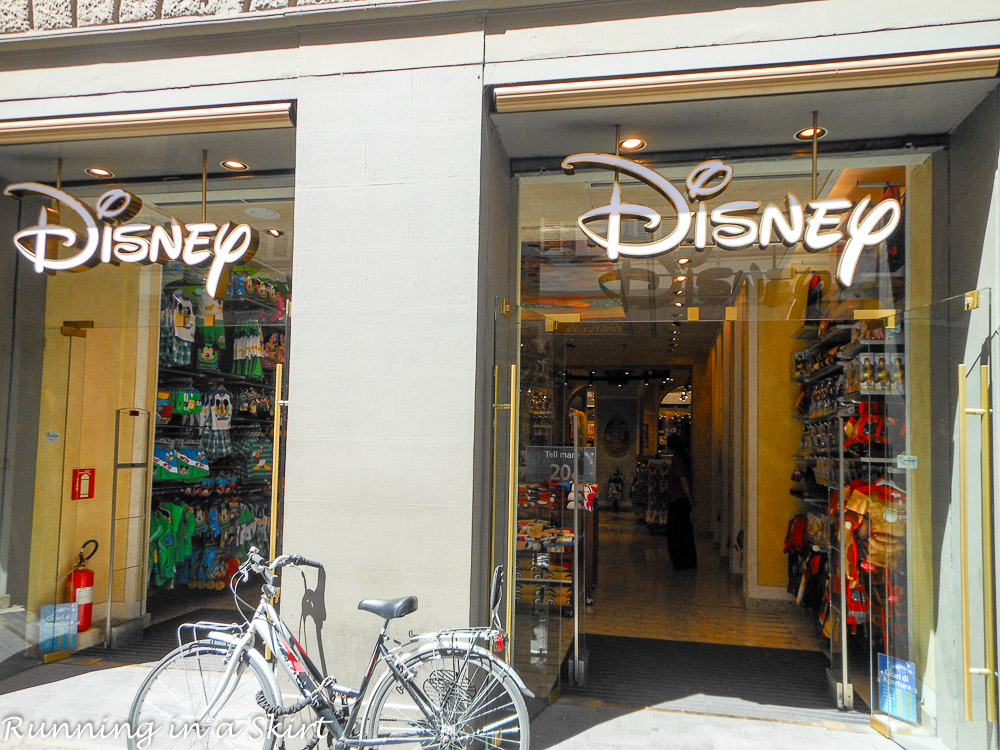 We see the Piazza della Repubblica. It is a large square in the center of town and sits on the site of original Roman Forum. The column is all that survives of "Roman" Florence.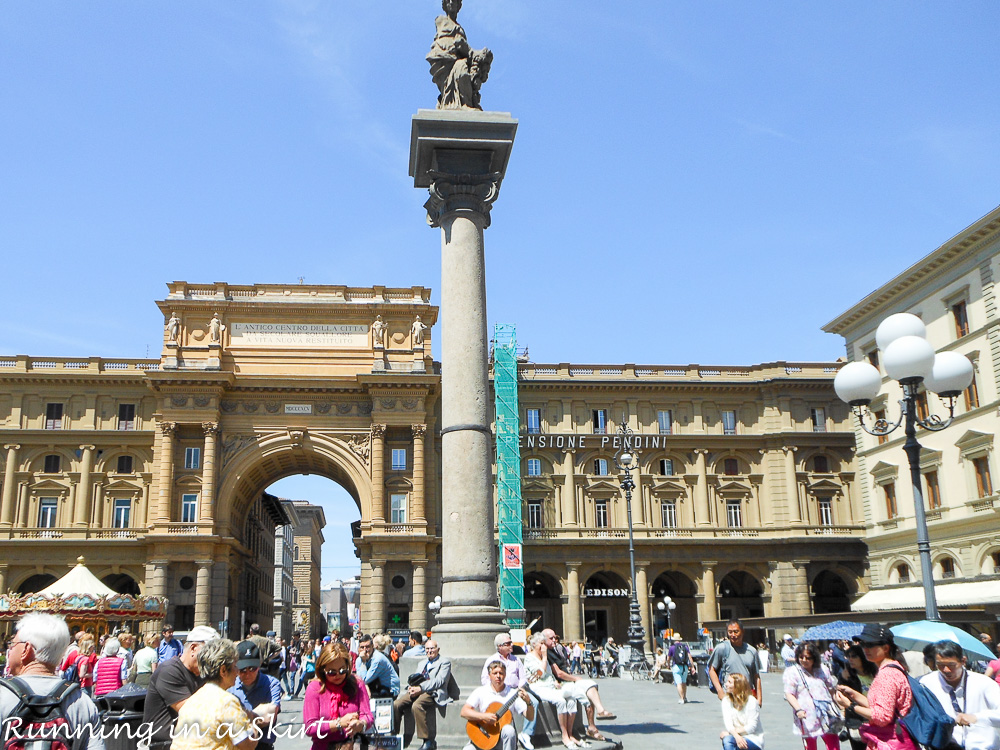 Our tour guide introduces us to dozens of sites.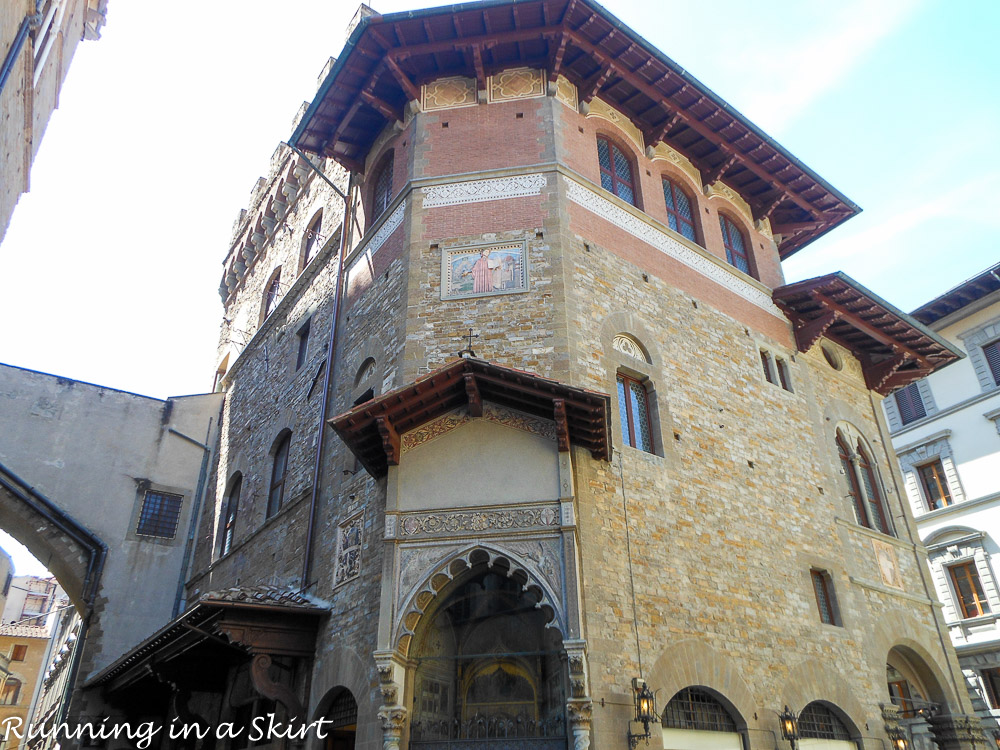 I am really interested to learn about all the statues. Each represents a different era and style of art.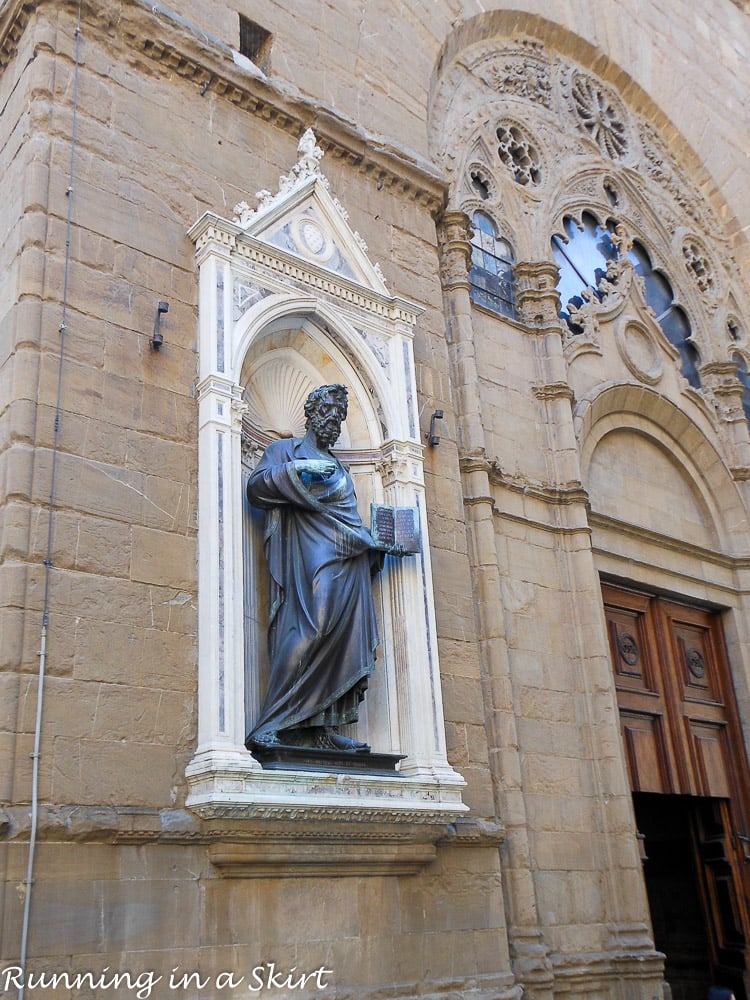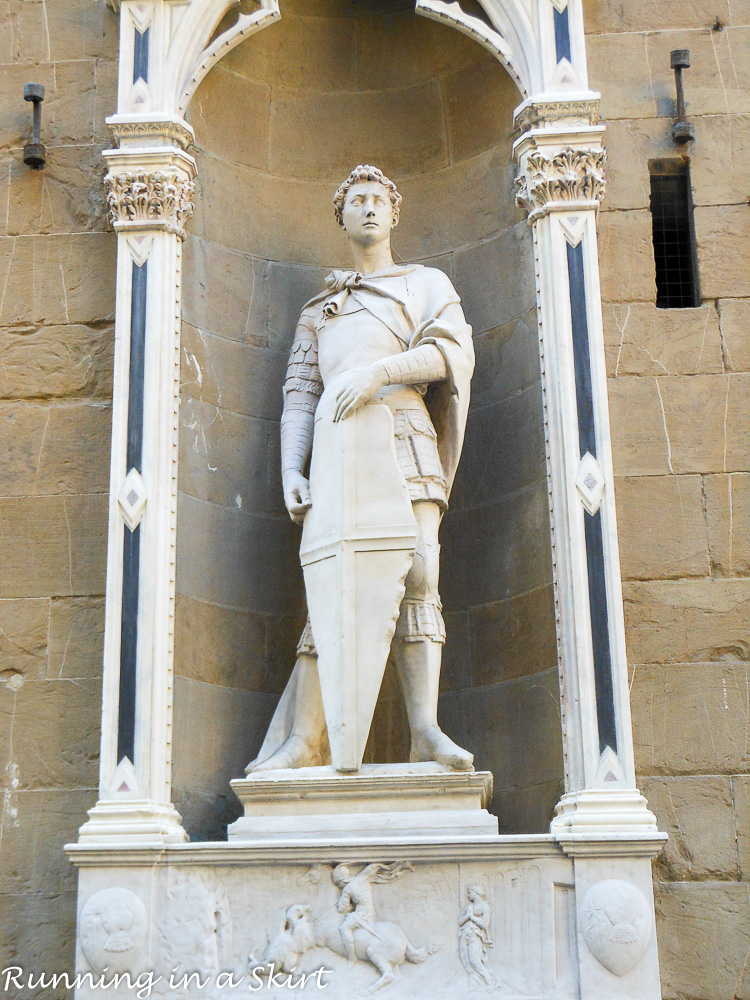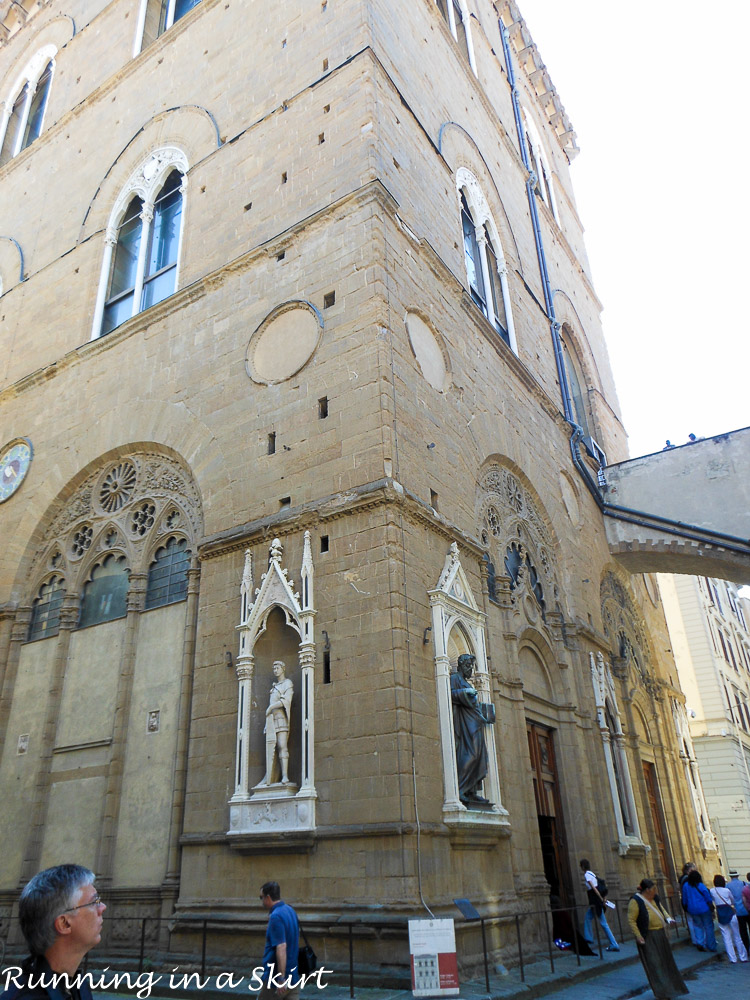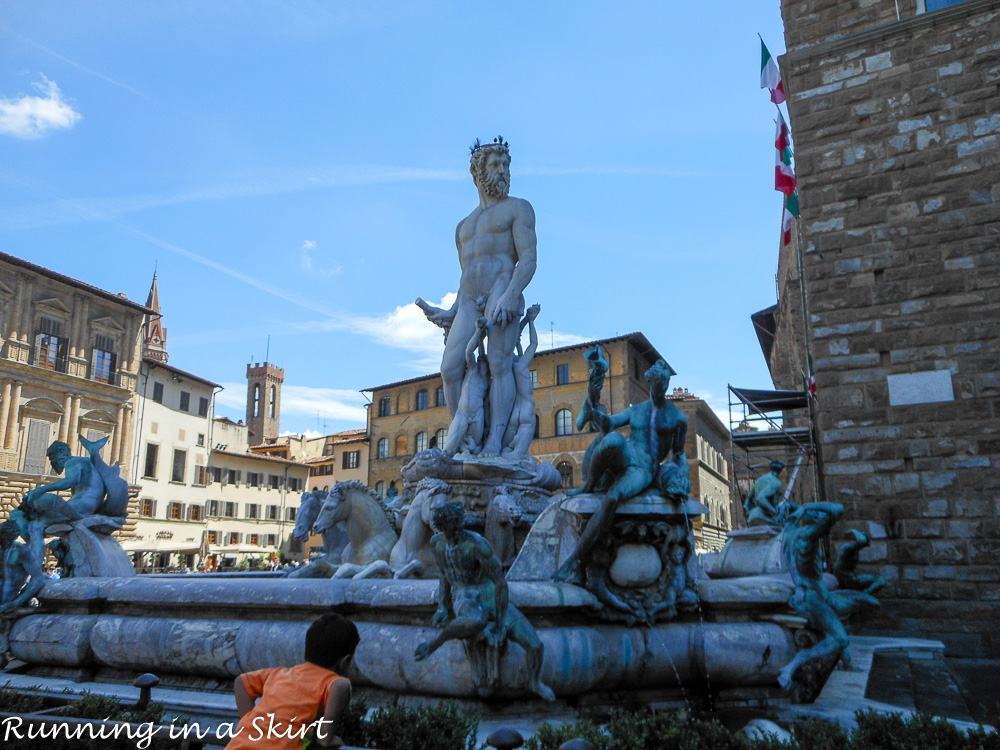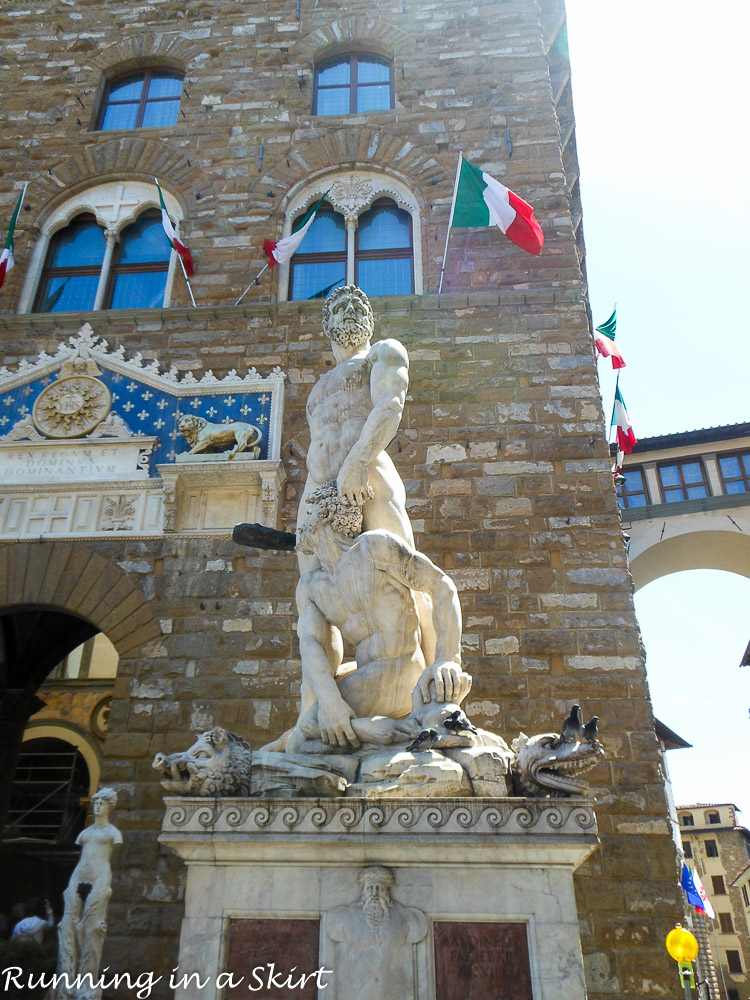 The last stop on our tour is in the Ponte Vecchio. It's a famous bridge covered with elegant jewelry shops. You know how I love shiny things! Haha—we just looked, no shopping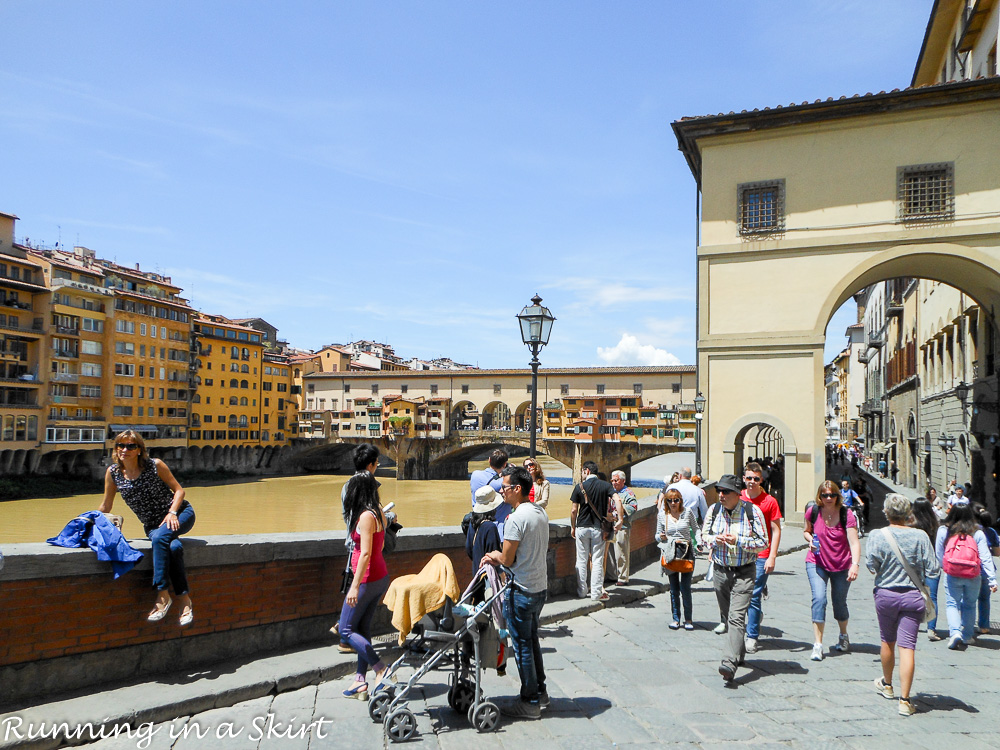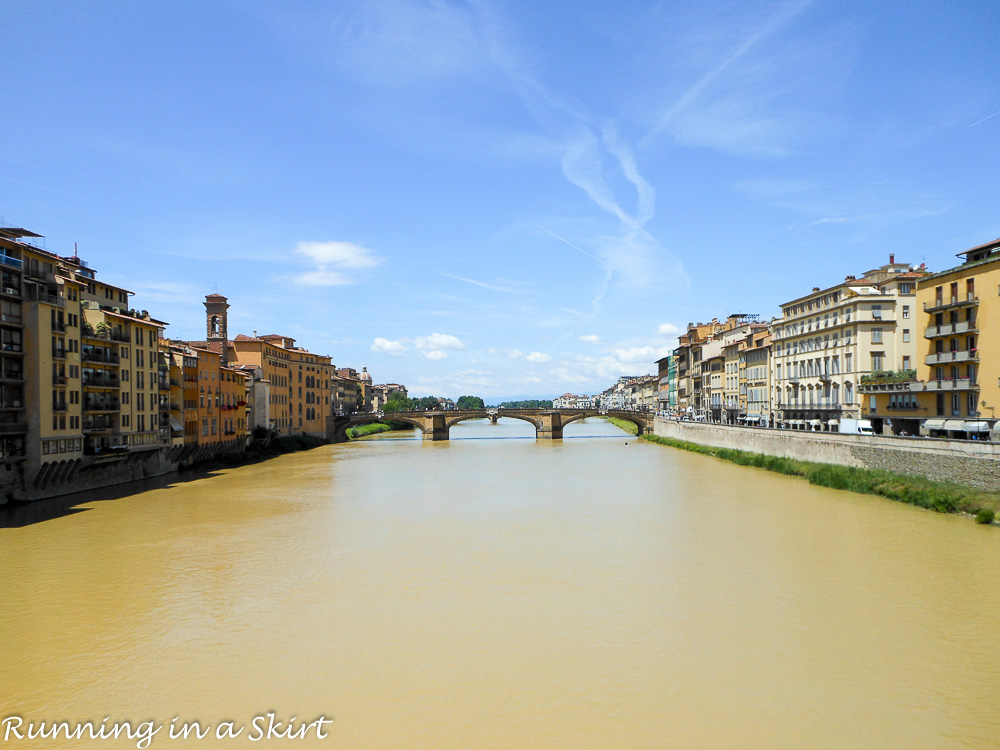 We part way with the tour guide and start to venture off on our own. We walk the markets and buy a few Italian leather goods as souvenirs.
Our final stop is a tip the tour guide gave us. The top of a local department store has a rooftop terrace. For the price of a drink, we enjoy views like these and somewhere to sit down and relax in a such a hustle and bustle city.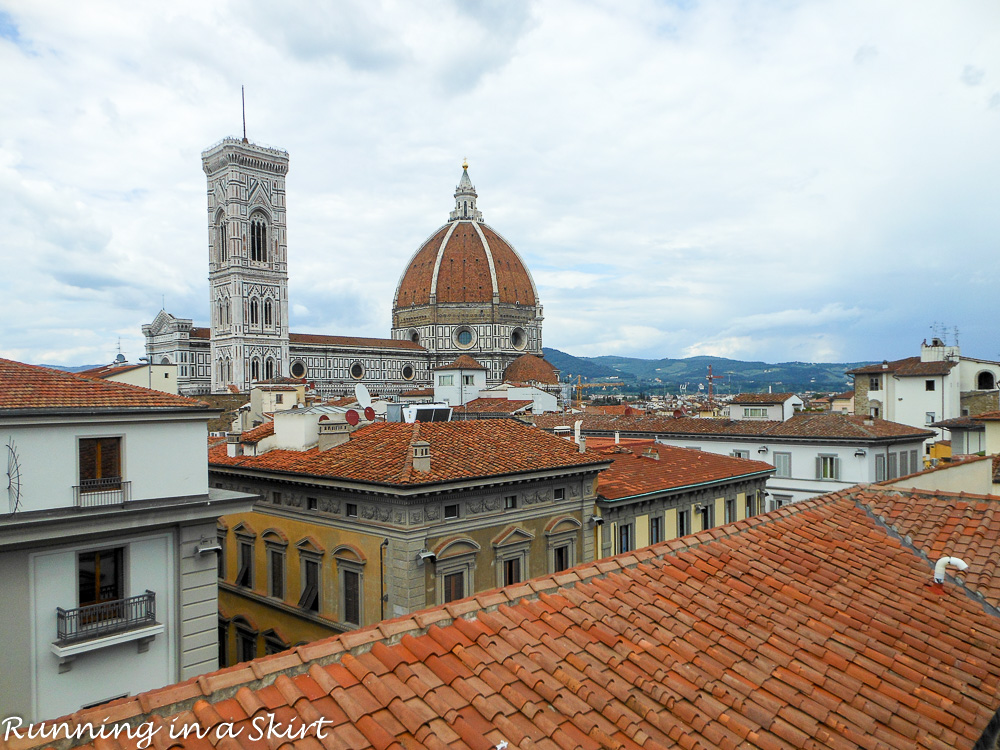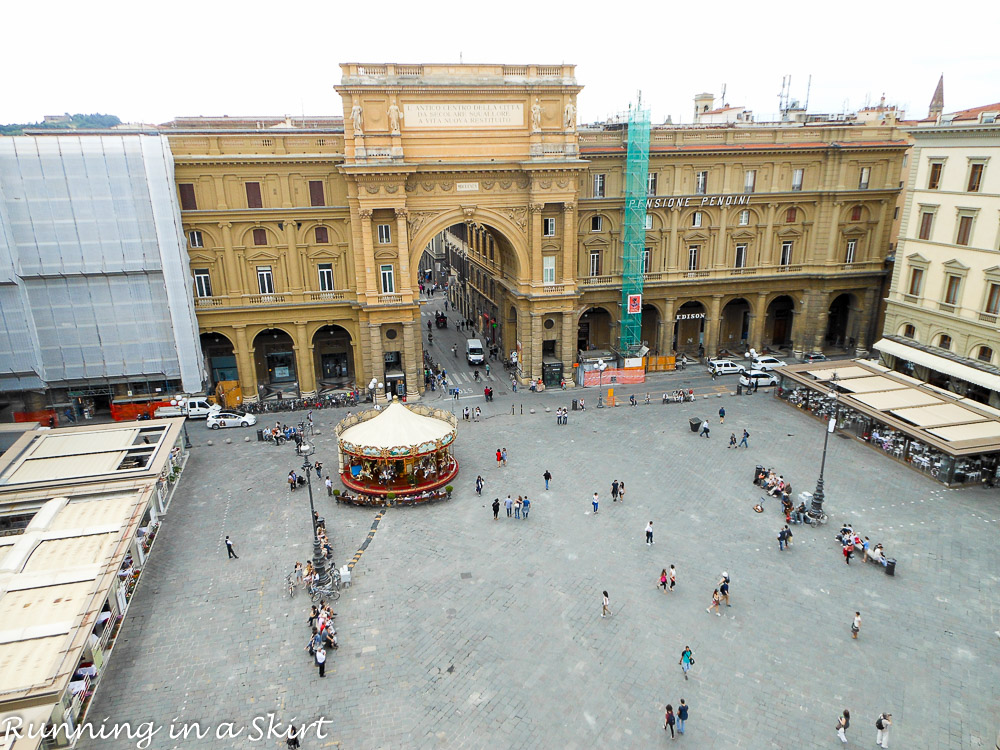 By late afternoon we are exhausted so we take the train back to Cortona. It is delayed... of course....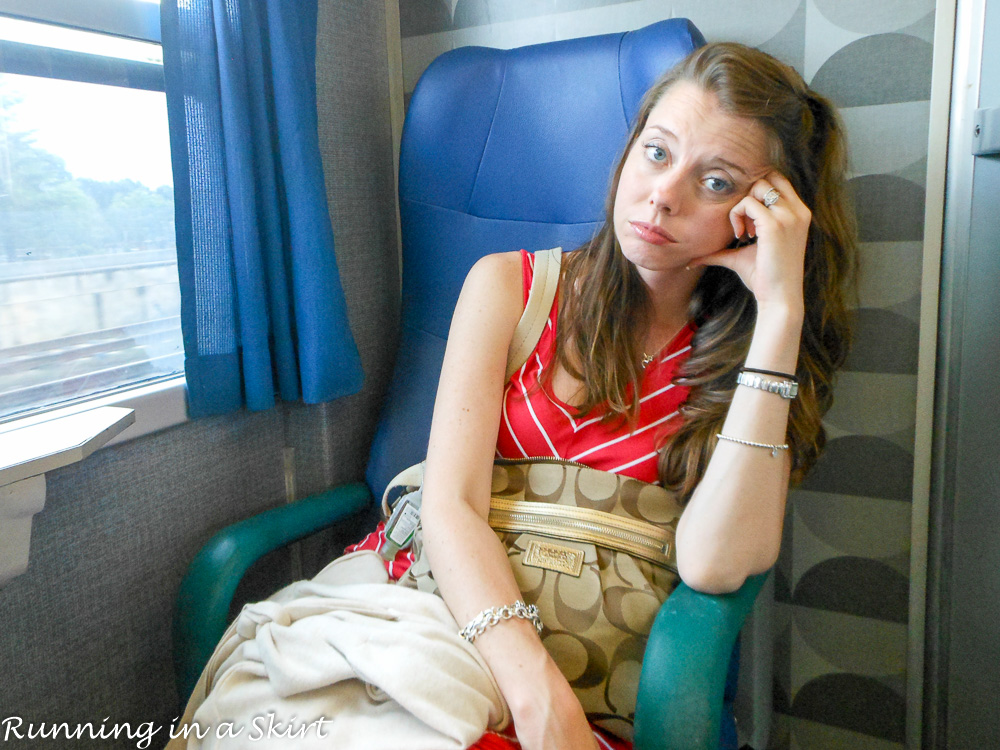 But we eventually arrive back in Cortona. We pack and get ready for the final stop on the big Italian adventure—ROME!!
I'll pick up the story from there.
Reflections on Florence in a Day
Florence definitely deserves more time than we gave it. Everywhere you turn history comes alive. Florence in a day can be done, but you might want to give it even more time.
By taking a guided tour we learned so much about the Renaissance and Italian politics that we never would have picked up on our own. I am still amazed how a group of just a few men led the world into a new era during the birth of the Renaissance. Seeing the David statue alone was worth the visit.
I wish we would have had more time to visit the Uffizi gallery and some of the other sites.
There is always next time!
Catch my Entire 2 Week Italy Trip
Like this post on Florence in a Day? Pin this to your favorite travel board!