Happy Fashion Friday!
My little town of Asheville has been growing so much lately! In fact we just got our very own outlet mall! I never would have dreamed of that when I moved here almost 12 years ago. When I moved here the town has just gotten it's first Target and that was a big deal!
I stopped in the other day and completely fell in love with these shorts.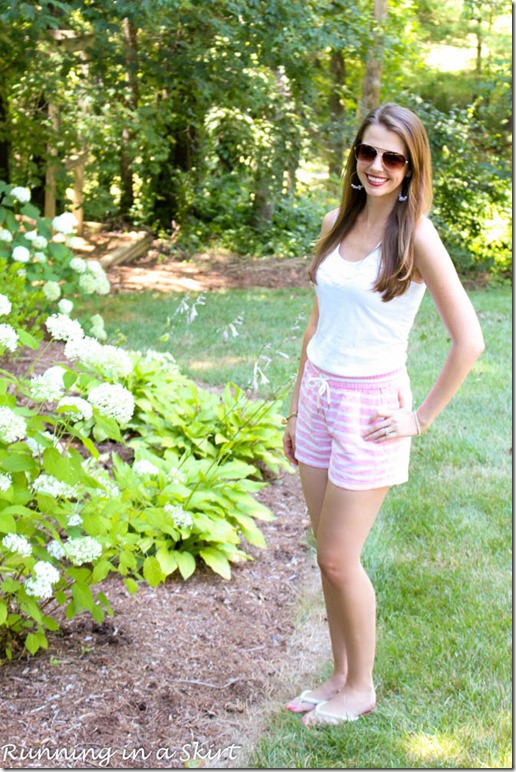 They are a light linen and could not be more comfortable for hot summer days!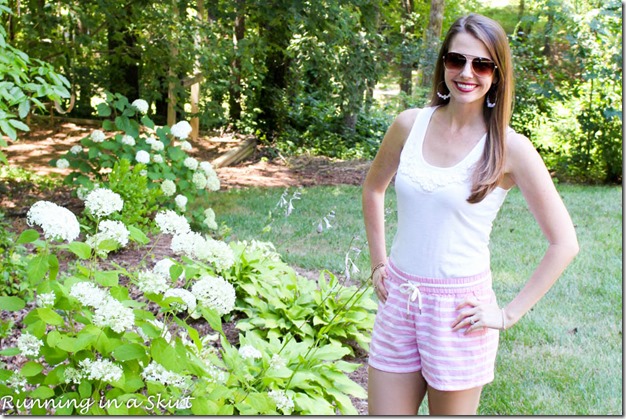 But I think they look more polished than just throwing on denim shorts.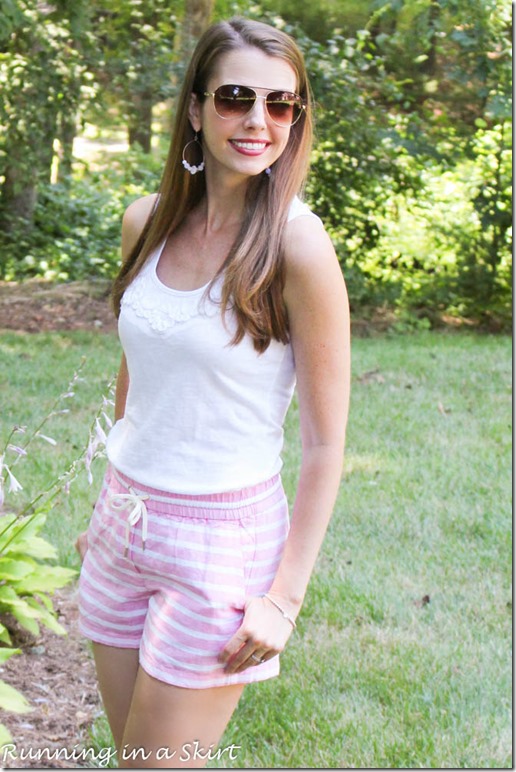 The tank is one of my favorites for summer that goes with everything!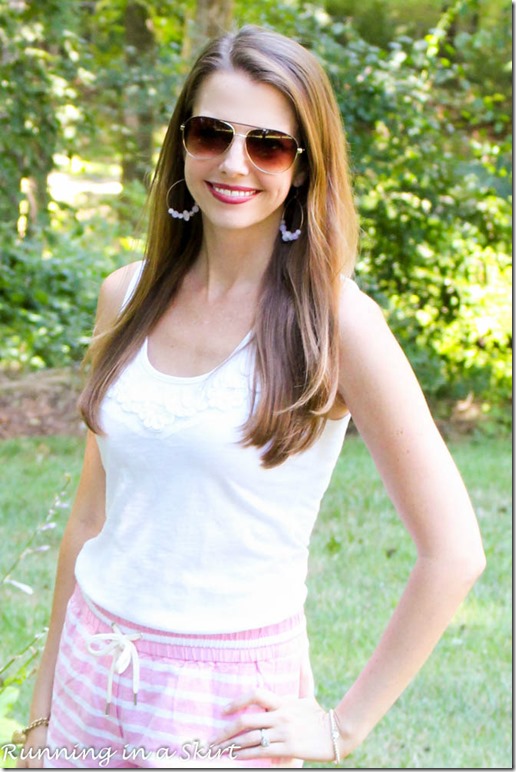 I've got to admit I'm a fan of being able to find some great deals at home! I've got a feeling I'll be finding more great stuff there in the future.
Shop the Look!
Shorts: J Crew Factory Store, Pink and White Not available online. Try these---> Solid Colors HERE, Sunflower print HERE, Aztek print HERE, Blue and Orange print HERE
White Tank: Banana Republic Outlet, Similar HERE and HERE
White Flip Flops: Nine West, Similar HERE and HERE <--- swooning over this pair!
I'm looking forward to spending some time exploring downtown Asheville this weekend AND going to that wedding! I think my pinched nerve will be ready to dance. Just in time for a serious Michael Jackson medley! I hope you guys have great weekend plans too.
Thanks for stopping by today! Have a fabulous weekend. I'll see you back Monday for another edition of Things I'm Loving Lately. I found a yogurt you must try!
Thanks to Nicole for the Fit and Fashionable linkup! I'm also linking up with Joylynne Shane for Fashion Friday and Turning Heads Tuesday.
Your turn!
Do you love hydrangeas?
What's your favorite way to wear shorts?