This post is sponsored by Lunchbox. As always, all opinions are my own. I truly appreciate your support!
Summer is the perfect season to stay active and #GetMoving. Here are my favorite ways to embrace the season!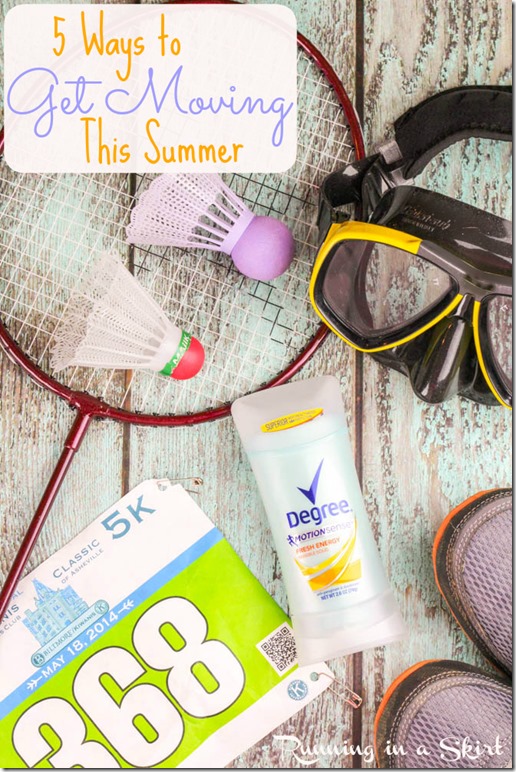 Hi friends! Happy middle of the week.
I've been moving a little slow this week. I pulled something in my neck/back and I've been nursing it back to health. I have a big wedding (and some serious dancing to do!) this weekend, so I'm hoping it decides to cooperate soon. I'm anxious to follow my own advice with this post and #GetMoving again soon! I feel like summer is just flying by and it will be September in no time.
So without further ado, here are my 5 Ways to Get Moving This Summer!
5 Ways to Get Moving This Summer
1. Hiking
Hiking is the perfect summer activity and an ideal way to get moving this summer!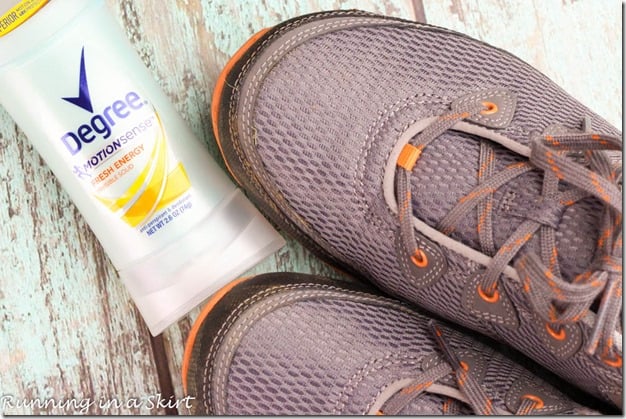 I'm lucky to live in the mountains where trails and views like this are plentiful, but get creative and you can find some sort of nature trial almost anywhere. Enjoy the plants in bloom and the views.
Plus if you are lucky enough to get any elevation climb with your hike, it will be much cooler. The day I did this hike it was 80 in the city and barely in the 60s at the top of the mountain!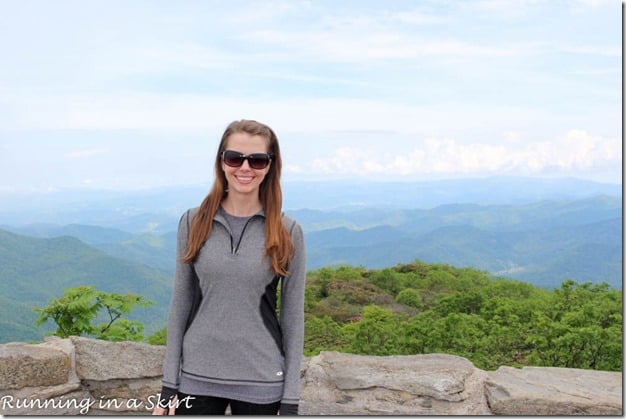 2. Take the Degree Get Moving Challenge!
If you need a little extra motivation to get moving this summer, try the Degree Get Moving Challenge!
All you have to do is to head to Walgreens and pick up Degree Antiperspirants with their MOTIONSENSE™ formula.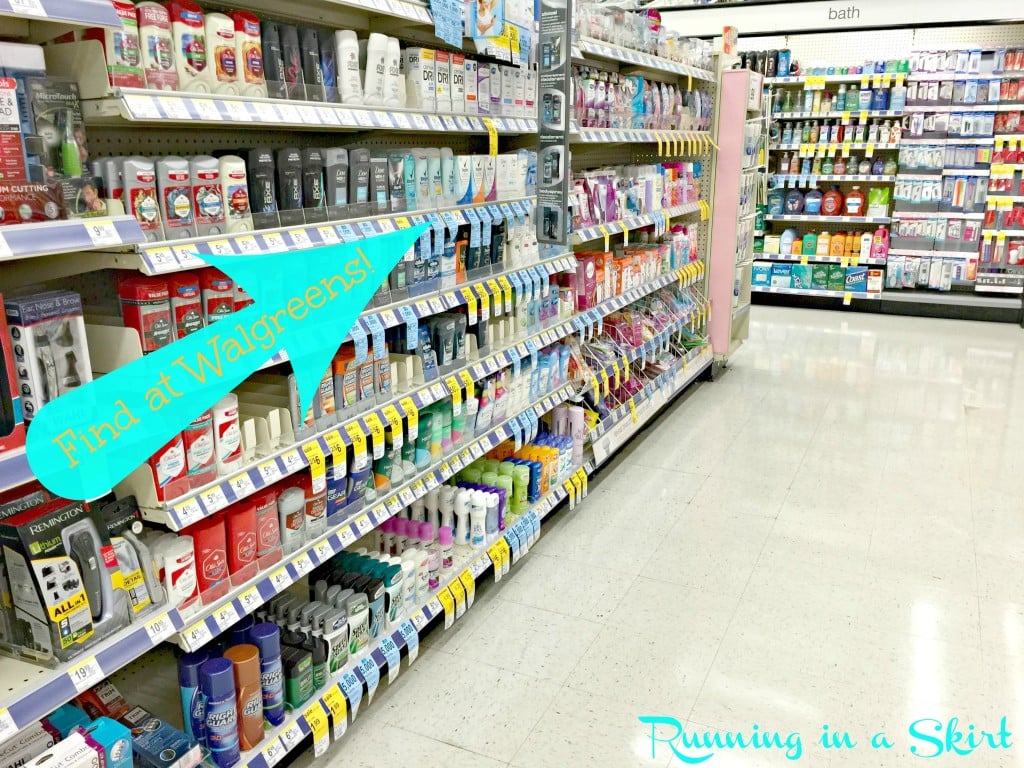 Long lasting Degree with MOTIONSENSE™ FRESH ENERGY formula smells just like summer with raspberries, blackberries and bright bursts of lily of the valley and tiare flower.
It also comes in a Clinical Protection formula with continuous odor protection that has been tested against a leading prescription product with 6.25% (w/v) aluminum chloride. Basically a necessity in the summer heat!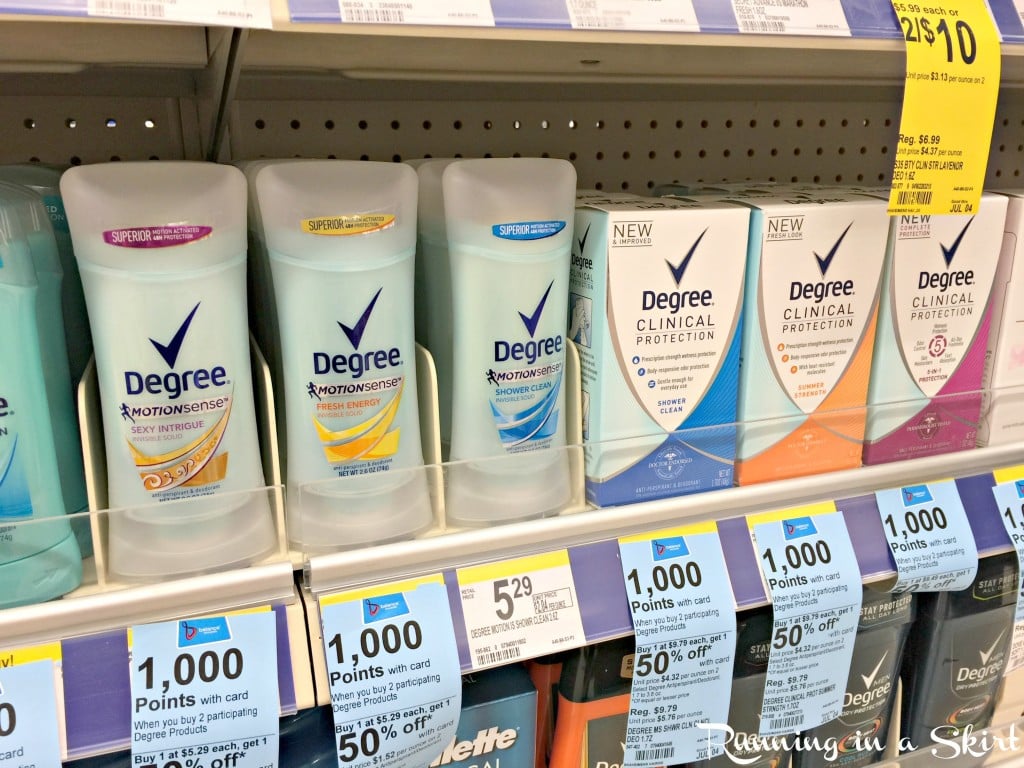 With your receipt from Walgreens (when you buy Degree) you will get a code to unlock exclusive digital content. Visit HERE and enter your unique code to receive your free digital healthy and wellness magazine.
Then sign up for the Degree Get Moving Challenge with Chris Powell, celebrity trainer & transformation pro, and take your fitness training to a whole new level. The weekly prizes are amazing! This week's prize is a $125 gift card to purchase workout gear!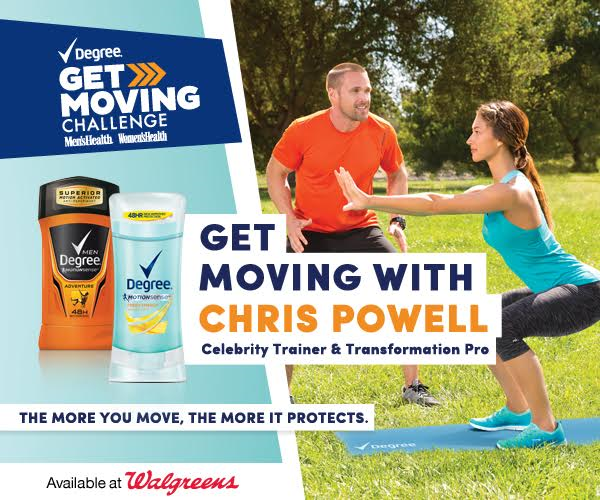 During the challenge you can log your activity and track progress through MapMyFitness. You can also get free workout tips and nutrition information! It's the perfect way to get extra motivation this summer.
3. Sign Up for a Race
Signing up for a race is the perfect motivation to get moving this summer!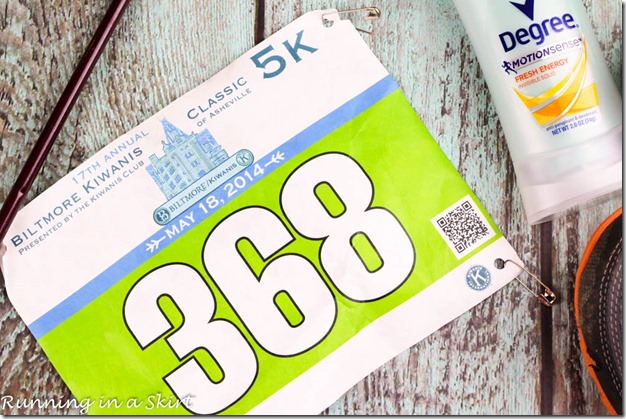 With the summer heat, it can be hard to keep your running! If you have a race to train for and look forward to, you are much more likely to get those runs in.
The best way to beat the heat is to run really early in the morning or after sunset and use Degree MOTIONSENSE™.
It is formulated to work MORE the more you move! It actually detects your motion. Cool huh?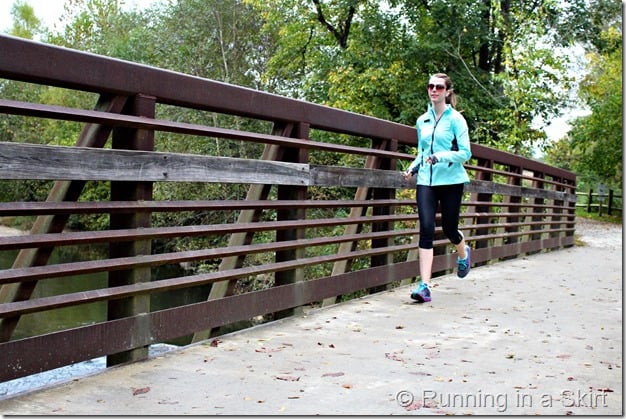 4. Get in the Water!
When the heat gets too hot to handle, get in the water!
Although there isn't much snorkeling in my mountain town, it is one of my favorite ways to get moving in the summer!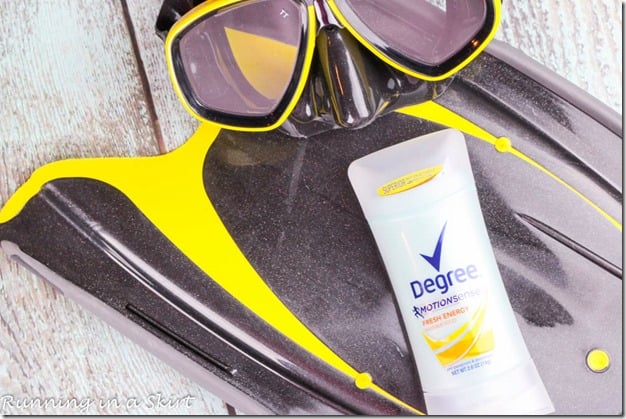 You can also do standup paddle boarding or kayaking on any lake or river, even if you aren't near the ocean. And if you are near the ocean, try surfing!
In my memory this is a HUGE wave!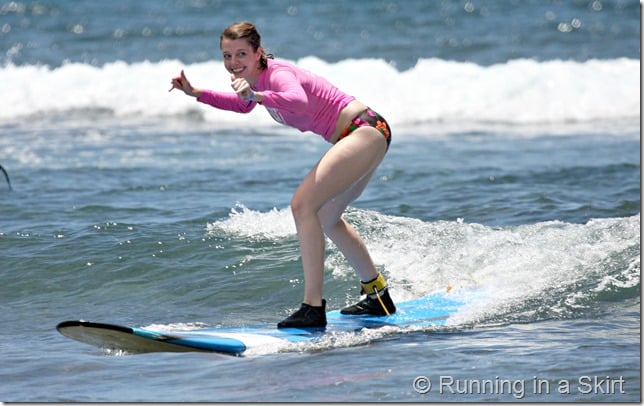 Even if you just do laps in your community pool, water sports are perfect for summer.
5. Outdoor Games
Summer parties are my absolute favorite and I love to provide ways for my guests to get moving. Now is the perfect season to play lawn games like volleyball, soccer, badminton or ladder ball!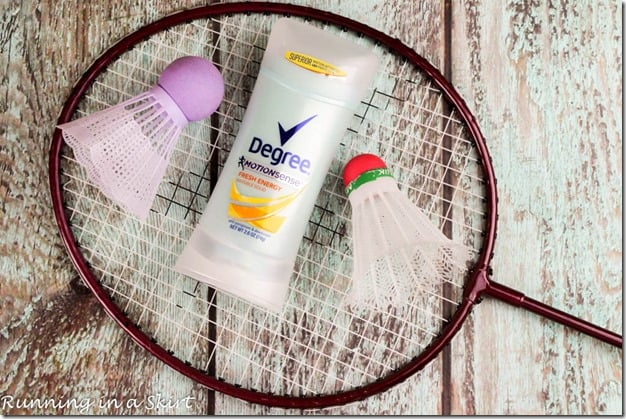 Even without a party the hubs and I will take a long walk and play a game after dinner.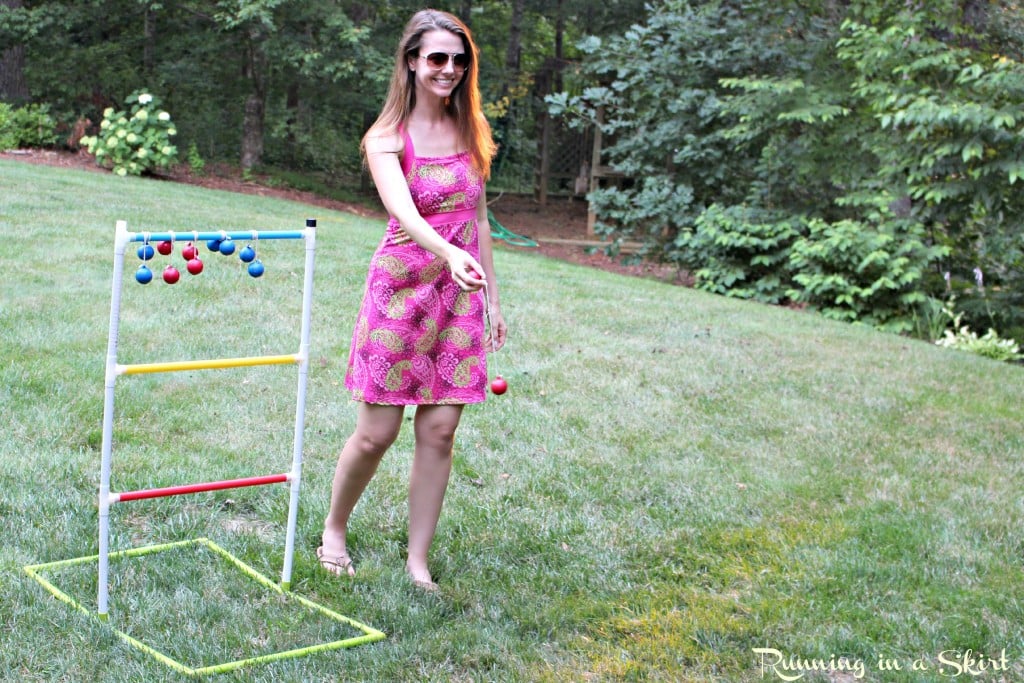 Whichever activity you pick they will all make this summer special.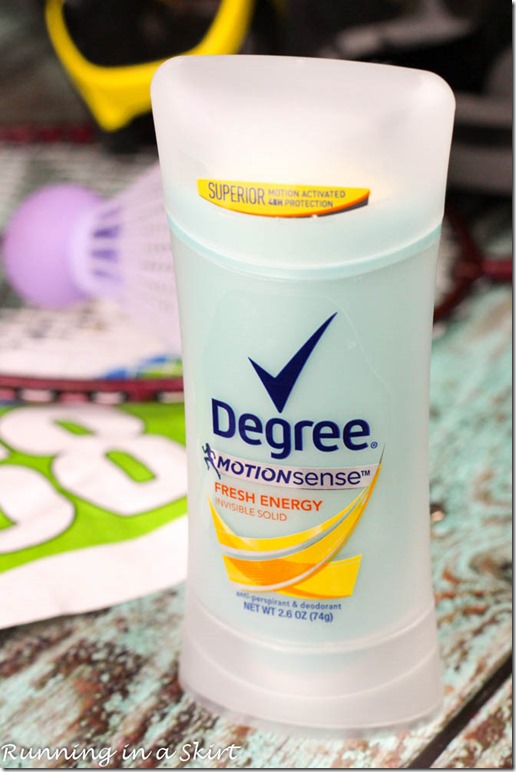 Don't forget to check your Walgreens receipt for the special code to get the free digital magazine with health and wellness tips. Use the code HERE. It is really fun, simple and free. Anyone can give it a try and the prizes are really awesome!
The offer runs until August 11th and the fitness challenge runs through August 17th. I hope you can do it with me!
Thanks for stopping by today! Tomorrow I'm sharing a healthy twist on a classic squash casserole. It's a great way to eat the abundance of squash and zucchini right now.
I'm linking this post with Jill Conyers for Fitness Friday.
This post is sponsored by Lunchbox. As always, all opinions are my own. I truly appreciate your support!
Your turn!
What ways are you going to #GetMoving this summer? <--Use #GetMoving on social media!