Thanks for stopping by Running in a Skirt! You can also follow me on Facebook, Twitter, Pinterest, Instagram. or subscribe by entering your e-mail address to the right!
Can you believe it is already Labor Day weekend? It always seems like summer flies by, but this year the season really has gone by in a flash. I feel like I just haven't had my fix of heat and beach time, but I honestly probably feel that way every year.
Summer is by far my favorite season.
One of the highlights of this summer was a weekend beach trip to Hilton Head Island the hubs and I took right after I left WLOS.
I love this iconic site.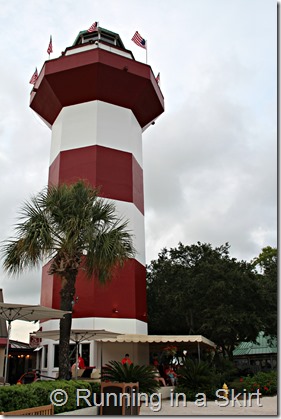 We even had a crazy good dinner at the lighthouse with this view.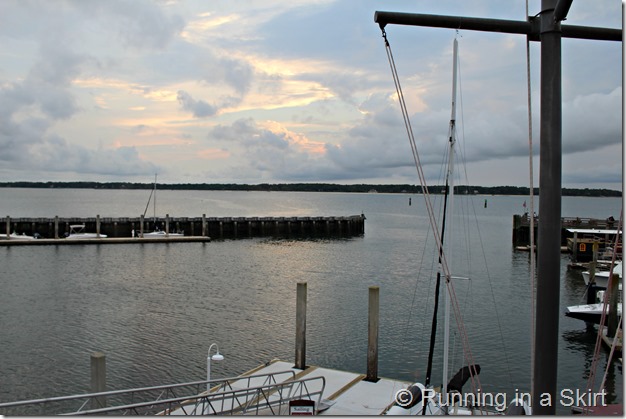 And this food.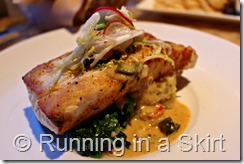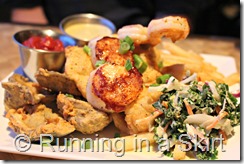 Yeah… despite all of the life drama going on, it was a good weekend.
But it is Fashion Friday, so let's talk about the dress. Several of you asked me about this pink dress in this picture on the original Hilton Head post.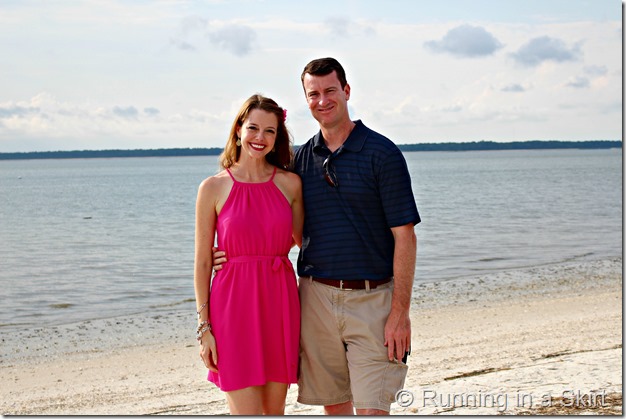 The dress is a summer classic from Ann Taylor Loft. It is a halter style with little braids at the top and a simple tie waist.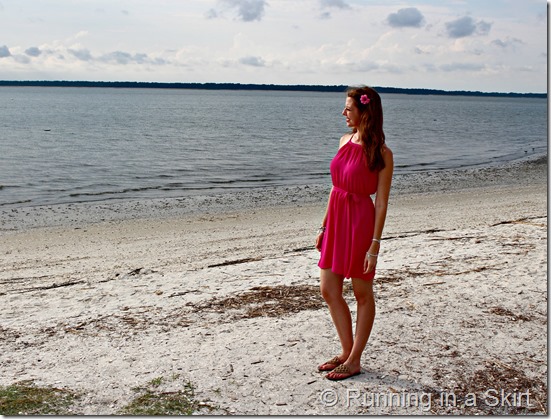 I added gold sandals from Sam Edelman and gold earrings.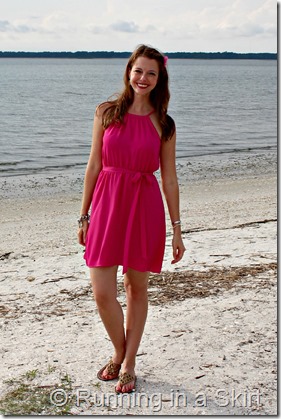 And a pink flower for my hair complete the beach look. I often try to add an extra whimsical touch to a vacation outfit to make it feel even more special.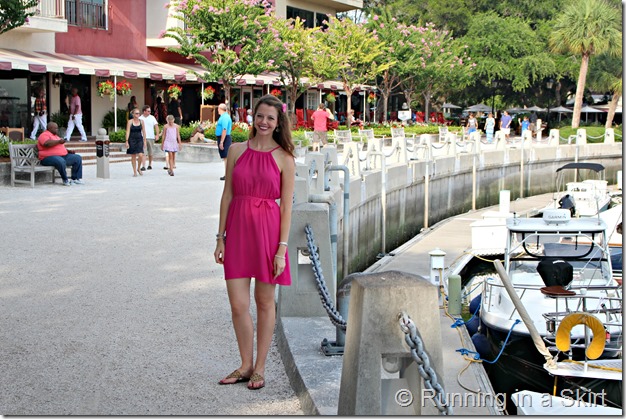 Happy Friday friends. I sincerely hope your labor day weekend is filled with all sorts of joy. Let's catch up again on Monday!
Your turn!
Summer or Fall?
What are you doing for Labor Day?