You probably have already heard, but Asheville is losing one of it's finest. My dear friend and colleague Russ Bowen is leaving us to work in Seattle. He snagged an awesome job as the weekend anchor at KOMO. I am so proud of him!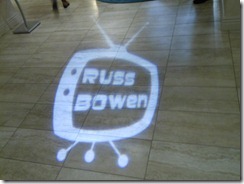 Russ has been one of my closest friends since we anchored the weekend show at WLOS many years ago. Through good times and bad, I always knew he was the kind of friend I could call on, at any hour, with a helping hand or a good laugh. He is even responsible (along with our good friend Silvio) for introducing me to my husband. How can I ever thank him for that!

Russ's last official day at work is Friday, but we all wished him farewell at a party last Saturday night.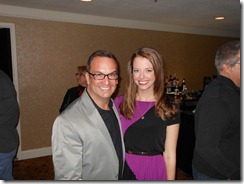 Just like old times!
The party was a big hit and I hope Russ knows how much he will be missed. The biggest surprise of the night was when Asheville Mayor Terry Bellamy declared Friday as Russ Bowen Day!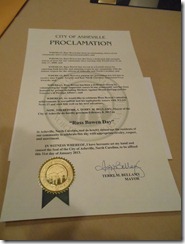 How's that for some Asheville love?
Russ is a one of a kind gem. He is full of energy and has a personality that can light up any room. Asheville's loss is Seattle's gain as I'm positive he will continue to sparkle in the big city lights.
I don't really do goodbyes… so we'll see you again soon Russ! Looks like it's time to visit Seattle![/fusion_builder_column][/fusion_builder_row][/fusion_builder_container]