Hi guys!
I hope y'all had a nice week. I can't believe we're already five days into a new month. Time is flying!
To be entirely honest with you, I've had a hard week. I have an official pregnancy update scheduled for next week, but the short story is the sharp shooting pain in my chest that the doctors thought was heartburn has got so bad that it hurts more often than not and practically brings me to tears. My doctor checked my gallbladder this week, but that wasn't it. They think it might just be something with the two babies in a small frame and maybe a nerve or something getting compressed by one of the babies but they really aren't sure at all. Sitting up is super painful, standing is sometimes ok but the only thing that really seems to help is lying down... so I've been lying down a lot. They've said there is nothing they can do about it. I have a pregnancy chiropractor appointment scheduled Monday and I hope they can help. I'm also getting Braxton Hicks contractions pretty much anytime I'm up and moving, which they also say is normal. I've felt a little blue because I can't imagine feeling this bad for two more months. Again, I'm not complaining just wanted to give you guys a real update. The babies are fine and I'm grateful for that daily.
Makena has been particularly clingy lately. I think she finally realizes something is happening.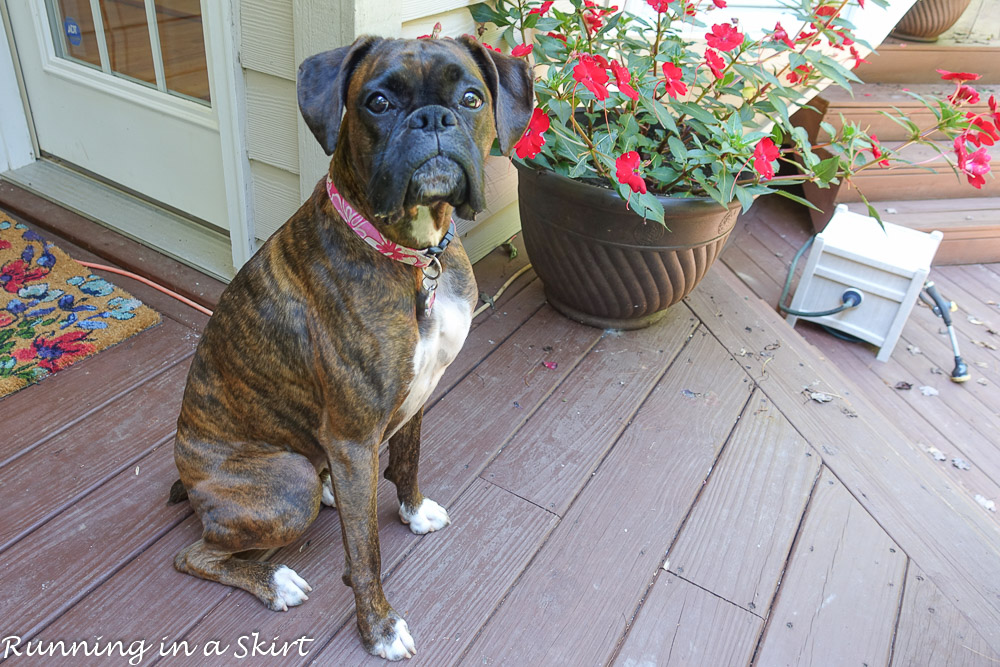 I don't want to dwell, so let's move onto this month Currently... post!
Currently I'm…
Reading…
I think I've given up on fiction for a while and it's probably going to be all baby books until they come. I got the Hubs the Dad's Guide to Twins for Father's Day and he liked it so much he bought the Dad's Guide to Raising Twins. He said it had tons of great information in it that he thought I would like to, so I'm starting it this weekend.
Listening…
I'm loving Carrie Underwood's new album Cry Pretty and this long, Love Wins.
Watching…
The Hubs and I plowed through the first two seasons of This is Us and got totally hooked. I get the hype and adore the show. I guess we are now waiting for the weekly episode to come out like the rest of the world now. Anyone else wish all shows would just come out in bulk on Netflix or Hulu so you didn't have to wait?
This week we started the new season of Ozark. I actually had to go back and rewatch some of the last episodes to remember what happened and it took me a bit to get back into it, but now I'm interested again. I think This is Us is SO good it kind of spoiled other TV shows for me.
Wearing…
My maternity shoot gown! We FINALLY got a day without rain and storms and did my maternity photos this Tuesday. It was cloudy at first but then the sun peaked out for some really pretty photos. It wore me out so badly that I ended up spending much of Wednesday on the couch, but hopefully, the pictures will be worth it. I'll share them in a post when I get them back from the photographer... but here's a sneak peek from her Instastory. I'm so glad we were able to get them done.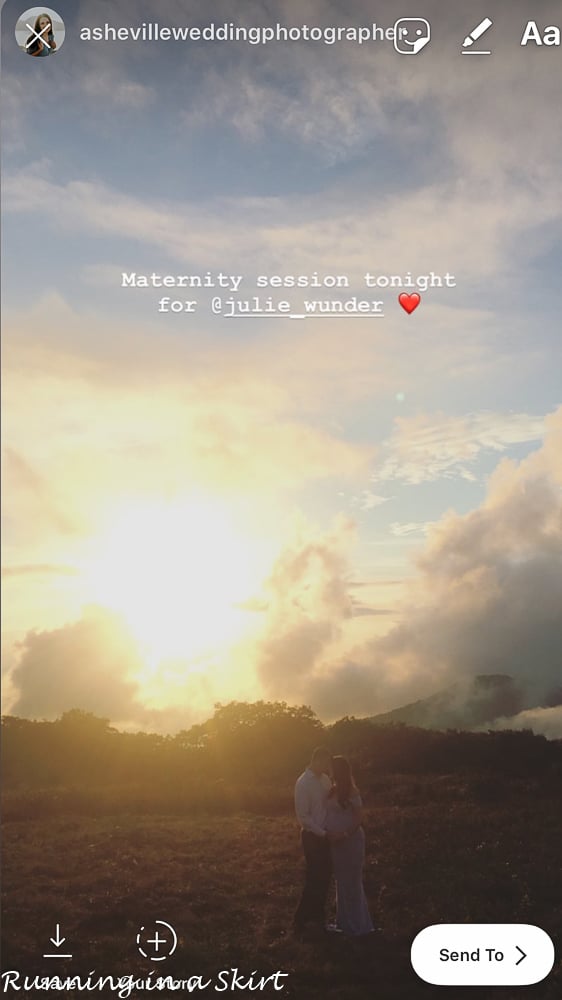 On a side note, I saw a bear on my drive up to our shoot location along the Blue Ridge Parkway. There's nothing like living in the mountains.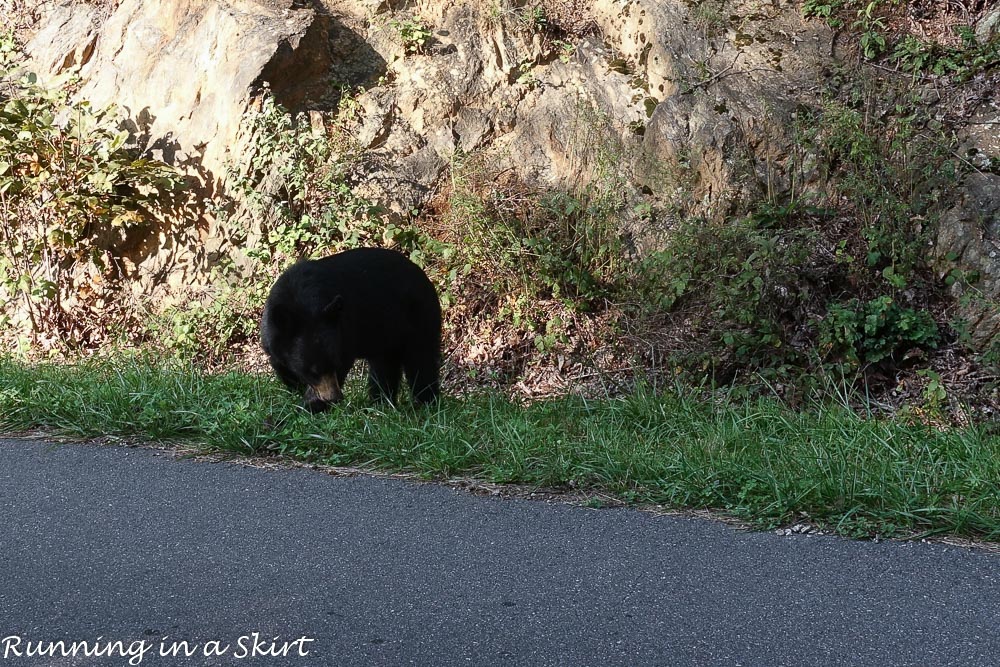 Eating…
I'm not cooking as much so it's been a lot of easy food. Before my doctor appointment, Monday the Hubs and I went to Zoe's Kitchen... so good! I see a lot of takeout from here in our future.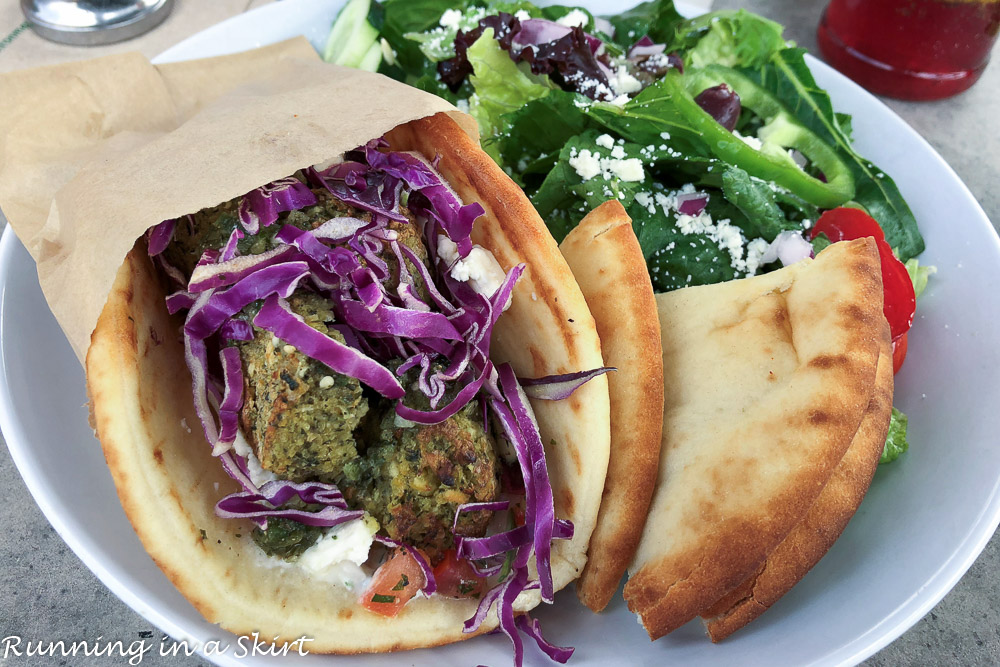 I also got myself a Rainbow Wrap at Green Sage this week as well.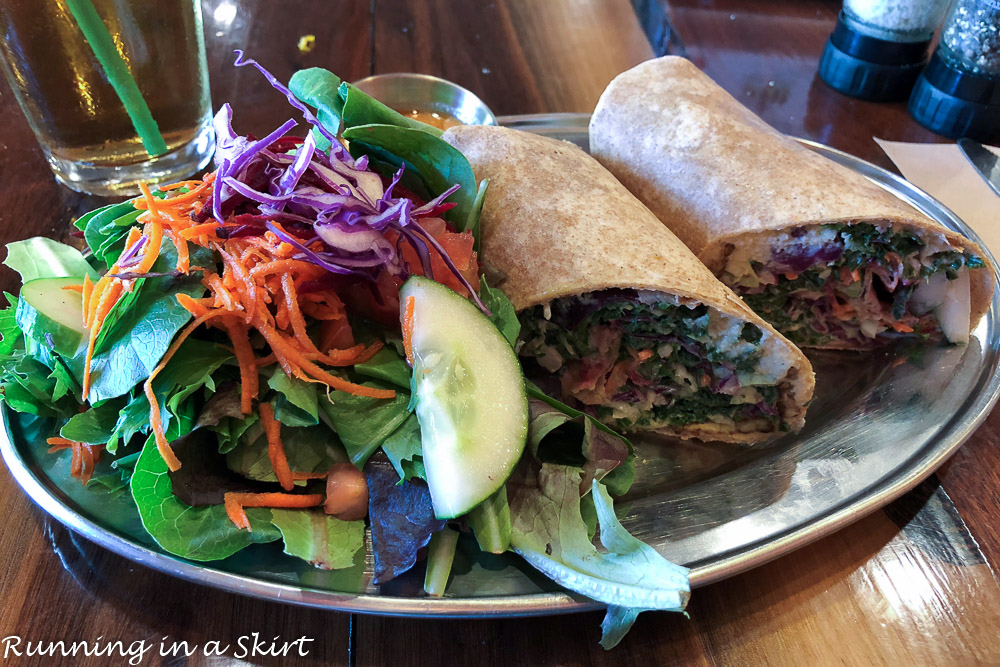 On Wednesday when I was feeling bad my lovely neighbor dropped off my favorite green smoothie for me from Mountain Juicery. It was just the pick me up I needed.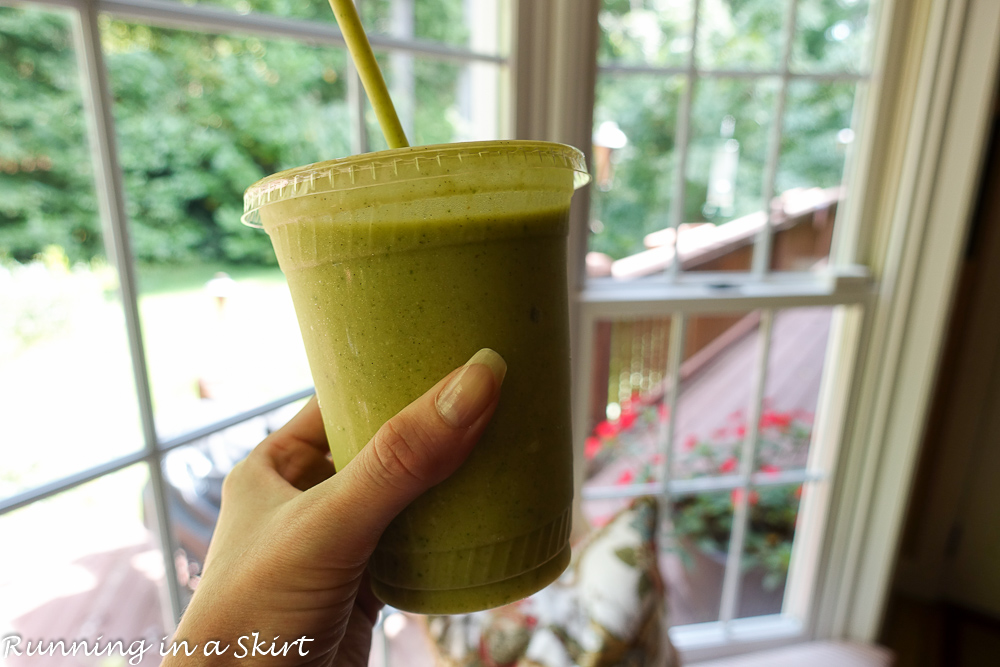 I don't have much of an appetite, but I've been trying to make sure I'm still eating a good amount with veggies and protein daily. Some days are better than others. 🙂
Drinking…
Lot's of water... although I'm finding it hard to drink as much because it fills me up so quickly. Doing the best I can though.
Indulging…
The Hubs picked up some of this Chillycow higher protein ice cream at the store the other day. I was looking for a different evening snack that had a protein boost before bed and this fit the bill. They are really good!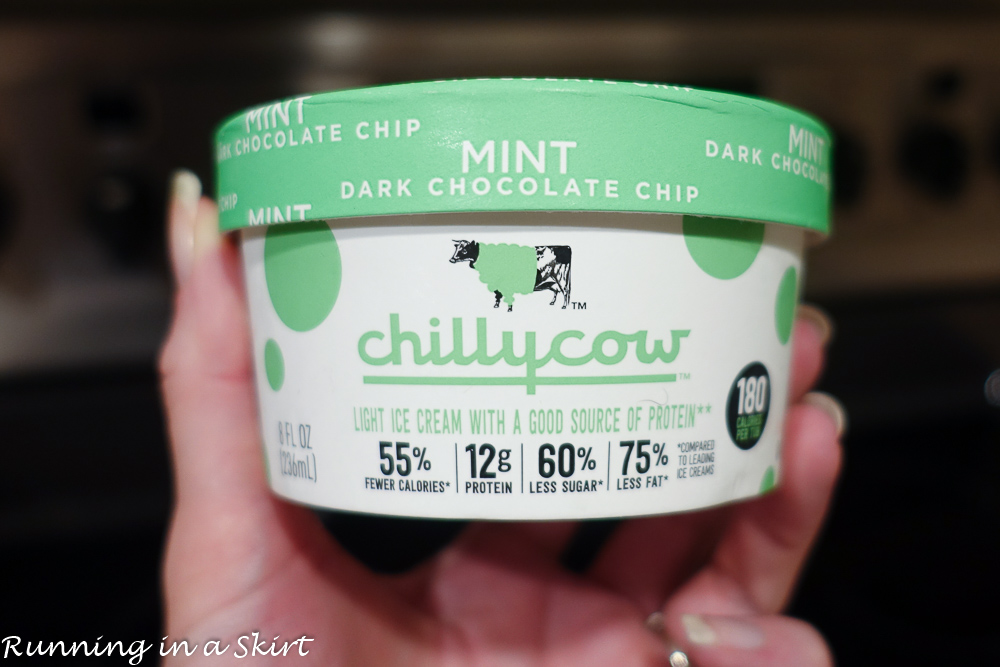 Anticipating…
Getting the nursery ready! I pretty much have all the components for the nursery either in the house or ordered, I just have to find the energy to put it all together. Luckily the Hubs has been on top of putting together anything that's come to the house in pieces, so it's more about organizing and decorating at this point.
Isn't this sign my friend Jaime (check out her blog, Love, Jaime) made for me amazing??!! This is a glimpse of what the theme looks like.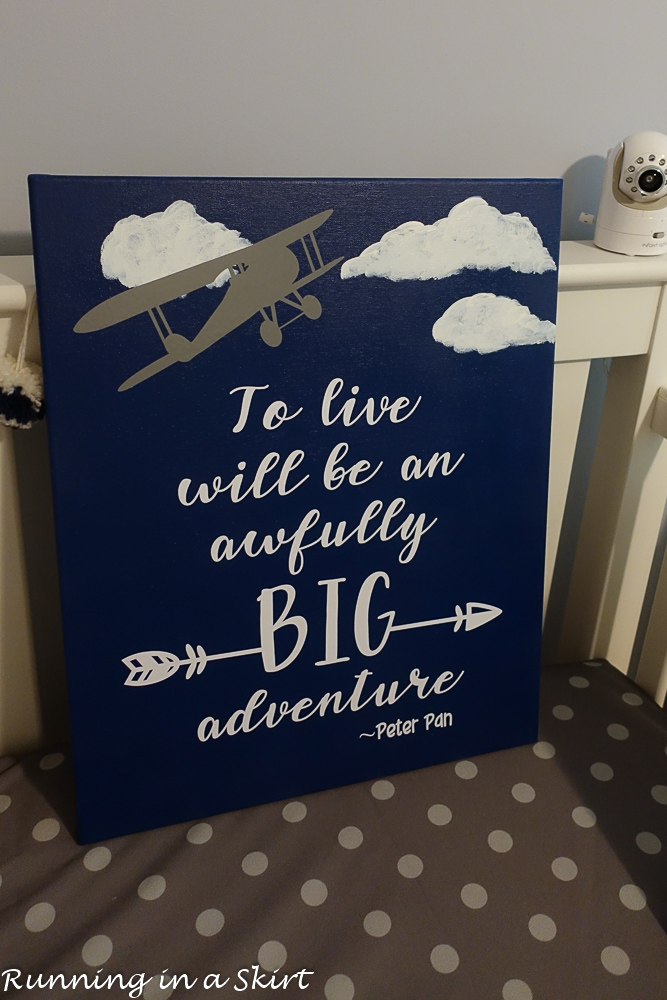 Praying…
I'm praying daily that these babies keep cooking as long as possible... we're hoping for anything past 36 weeks! I keep hearing stories of twins coming really early and I'm hoping my not feeling well is not a sign of them wanting to come out anytime soon. Several of you have mentioned you are keeping us in your prayers and I wanted to let you know that I am so grateful for that and if you don't mind keep praying. I appreciate it more than you know!
I hope you guys have a great weekend. I'll see you back here Monday.
I've been doing a monthly Currently… post since August 2015. Catch up HERE! Thank you so much for reading today and for your comments.
This post does contain affiliate links. I will earn a small commision on purchases, but the price for you is the same and it costs you nothing.
Your turn!
Answer one of the Currently… prompts above.