Hello from Hilton Head! We've been on our all-time favorite island all week enjoying some quality beach time. We travel often, but this annual trip is always our absolute favorite and a place that feels like home to us. We look forward to this week each year and even the boys have grown to love the island and the traditions we have on it.
I have lots of fun photos coming up from the trip next week and I'll have more Hilton Head travel posts including an updated food guide and what to do with kids on the island.
Before we left I put together this post, which kicks off with a few photos of the highlight of the week which was a little picnic we took at the Biltmore.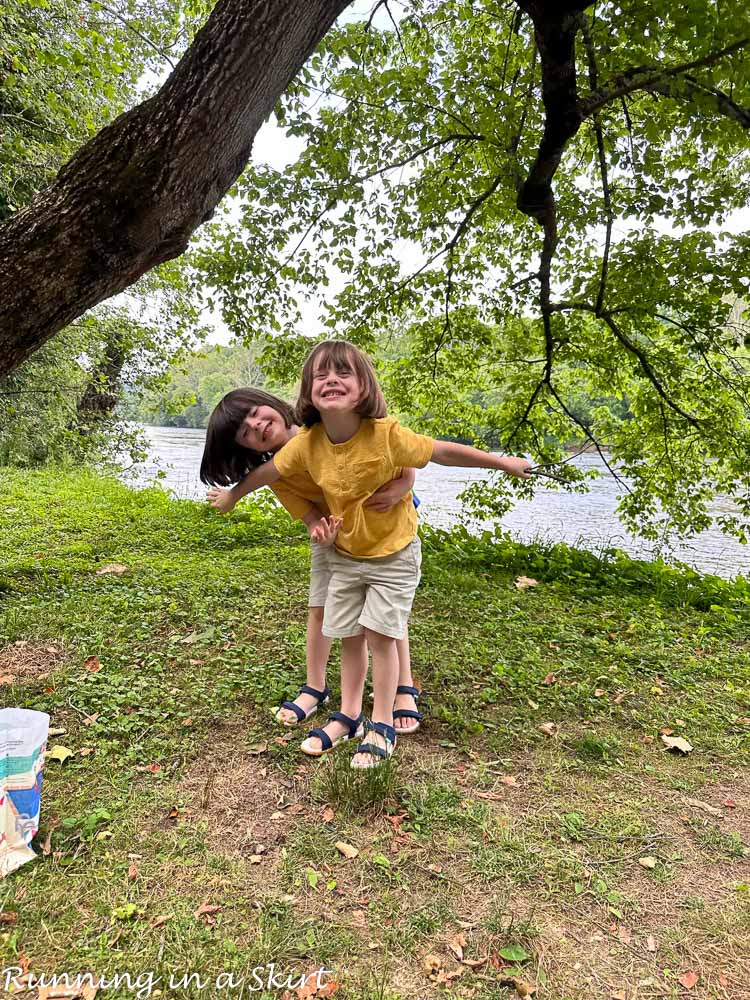 The boys brought their binoculars to spot birds and then we all went on a scooter ride. It was super fun. By the way, these are fun gifts for kids for adventures.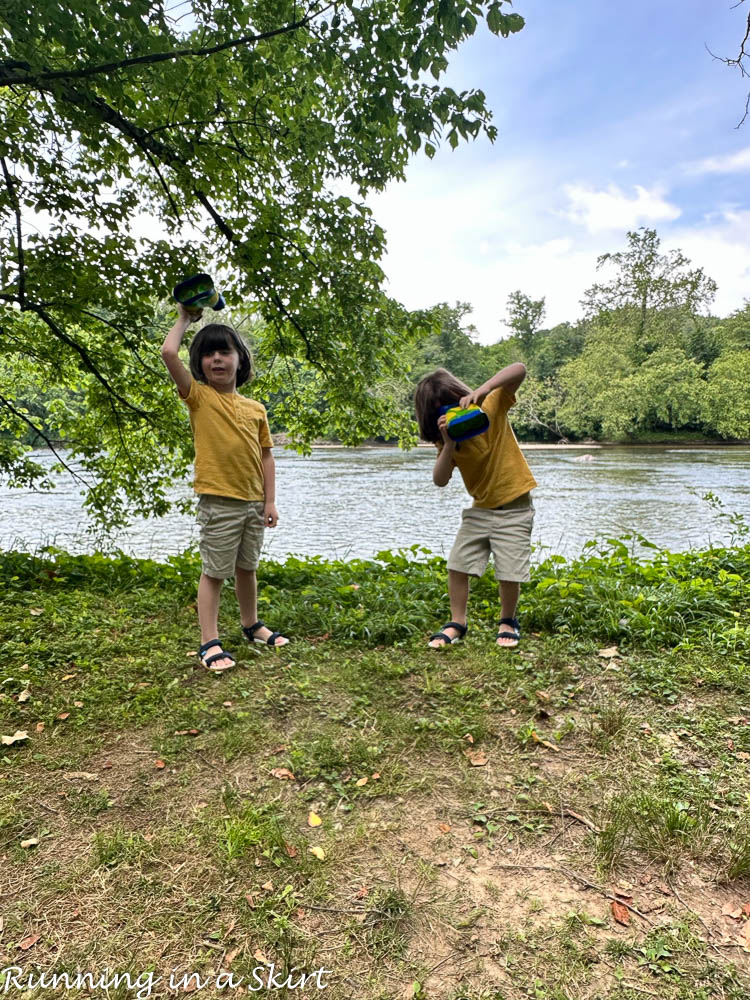 Here's what else has been happening behind the scenes this month.
Currently...
Reading...
I'm so excited that my college roommate, Kristin Harmel, has a brand new historical fiction novel out. It's getting rave reviews and even hit #9 on the New York Times Best Sellers List that just came out this week. She has a beautiful way of writing and I'm so excited to dive into The Paris Daughter. One critique by Kate Quinn calls it, "A gorgeous, gut-wrenching read."
Add this one to your reading list, I know it's going to be great.
Listening...
I watched the Whitney Houston movie on Netflix and since then have been jamming to this. Try not to dance.
Watching...
I really like that Netflix movie, I Want to Dance with Somebody about Whitney Houston. I didn't know much about her backstory, and it was really interesting.
The Hubs and I also really liked The Longest Third Date and Arnold. We also watched BlackBerry on Amazon and that was a walk down memory lane. It's kind of crazy how things I lived through as an adult are now movies. Makes a girl feel old. 🙂
Buying...
I got this cool container for all of the boy's art stuff and they love it. I had just been storing all of the individual things in separate bags, but it has been fun for them to be able to do art with all the things. Also, my boys LOVE to do art, especially Jackson. Go figure?
For all the moms trying to keep their kids busy this summer, buy this and fill it with fun art stuff!
Wearing...
The boys have upgraded their goggles for cool swim masks for swim lessons! They really love this Seago Kids Swim Snorkel Mask and I think it's helping them swim better. Although their first swim lesson was kind of a disaster this year (hello freezing pool?) I"m hopeful they can have a breakthrough this summer and be able to really swim. They are SO close to figuring it out.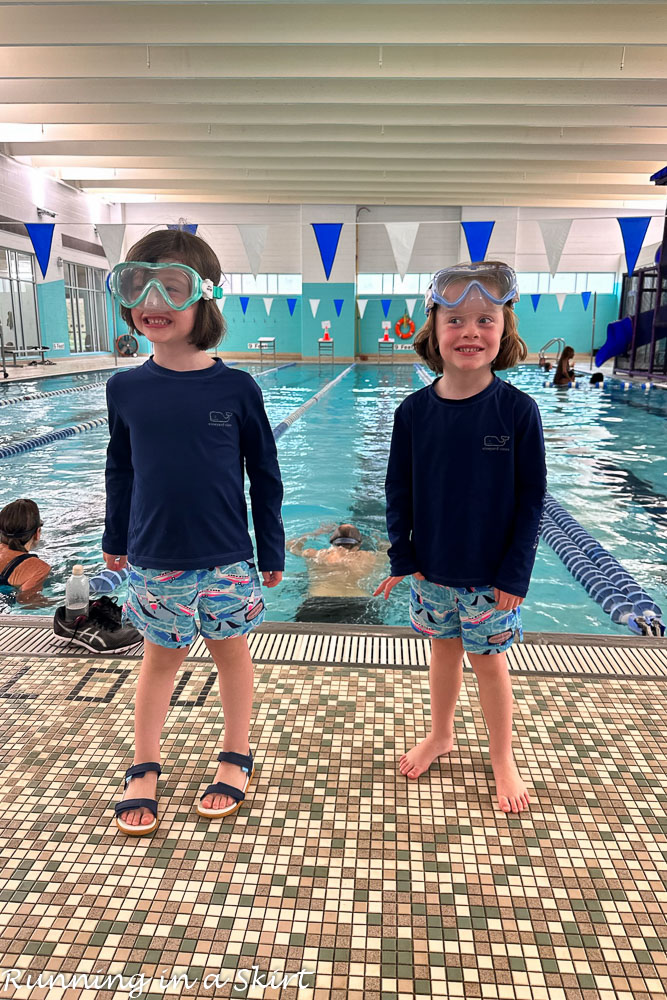 Eating...
I had the best dinner at Nine Mile with my long-lost friends Jaime and Susanna. Between having the babies and C-vid, I've lost track of many of my friends and I'm trying to find time to re-connect.
And speaking of food, Nine Mile is incredible.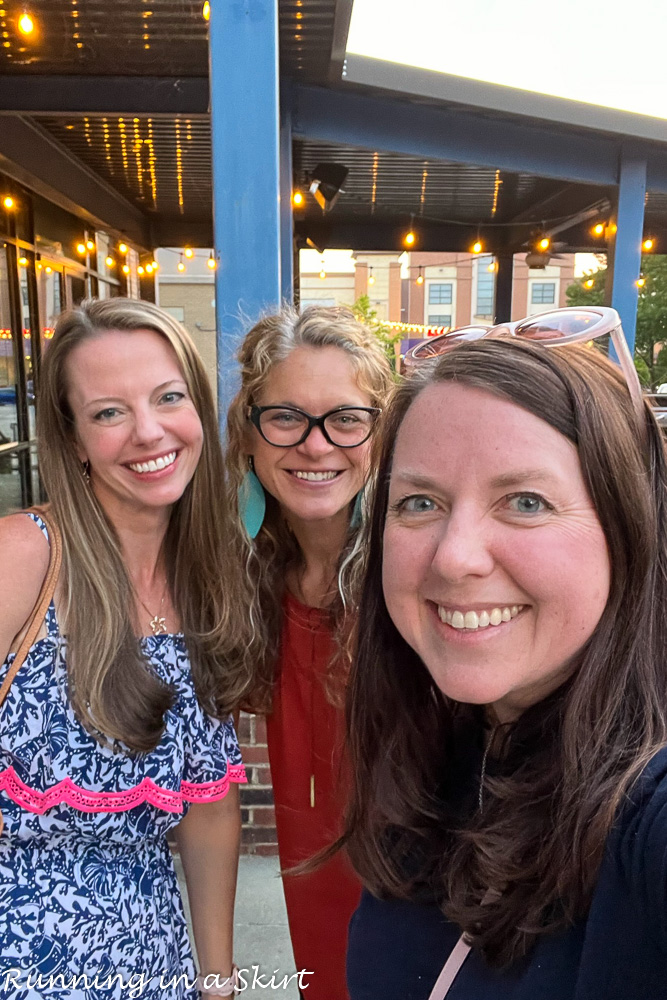 Drinking...
I discovered this Nitro Cold Brew recently and love them. They are great to take along with you when traveling. And yes, somehow I've gotten addicted to coffee. I made it through years of working the morning show at WLOS with just tea, and the newborn years with just tea but twin toddlers broke me and now I need coffee.
Indulging...
Just look at this cheese and wine from Stone Ashe. They have the most gorgeous views, lovely cheese boards, and some delish wine! I just adore this spot.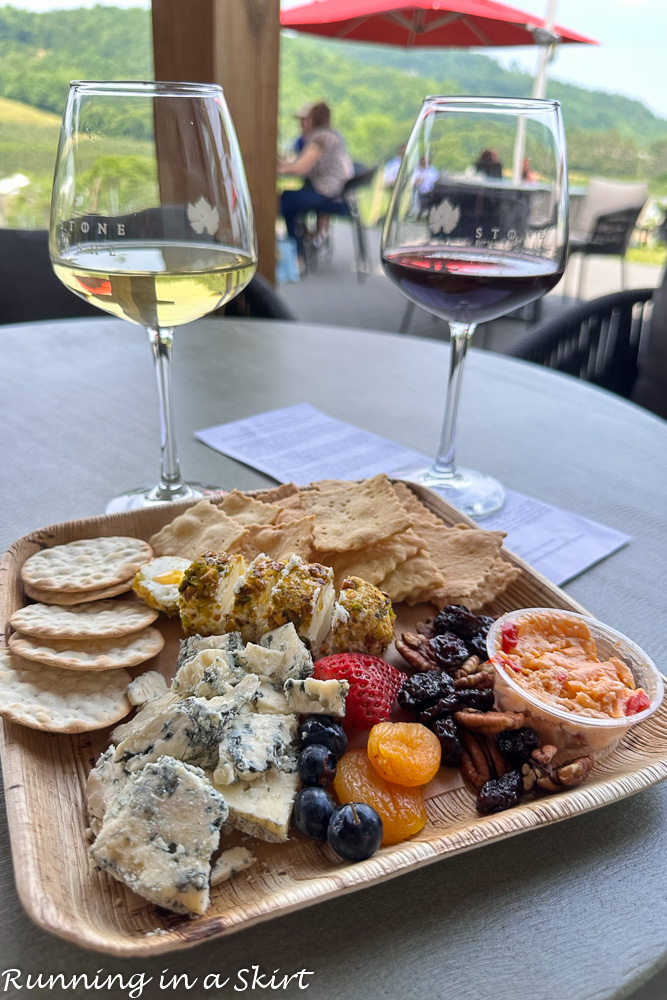 Anticipating...
We have a fun 4th of July week coming up with some time at the lake AND visiting Pittsburgh for our nephew's graduation party. It's going to be a hectic week, but so much fun.
Praying...
Thank you to everyone who has sent me small notes of encouragement with the boys. Your kind words really mean a lot to a Mom who is just trying her best each day. 🙂
I've been doing a monthly Currently… post since August 2015. Catch up HERE! Thank you so much for reading today and for your comments.
This post contains Amazon affiliate links.
Your turn!
Answer one of the Currently… prompts above.