Hello from Hilton Head! We've had a fun week at the beach and are coming home tomorrow. I'm grateful we got the time together with our family and always love our summertime at the beach. It's my absolute favorite thing.
I had a few new photos to share with you guys from before I left. Here are the boys playing in the rock pit. I have a feeling we'll be here a lot this summer.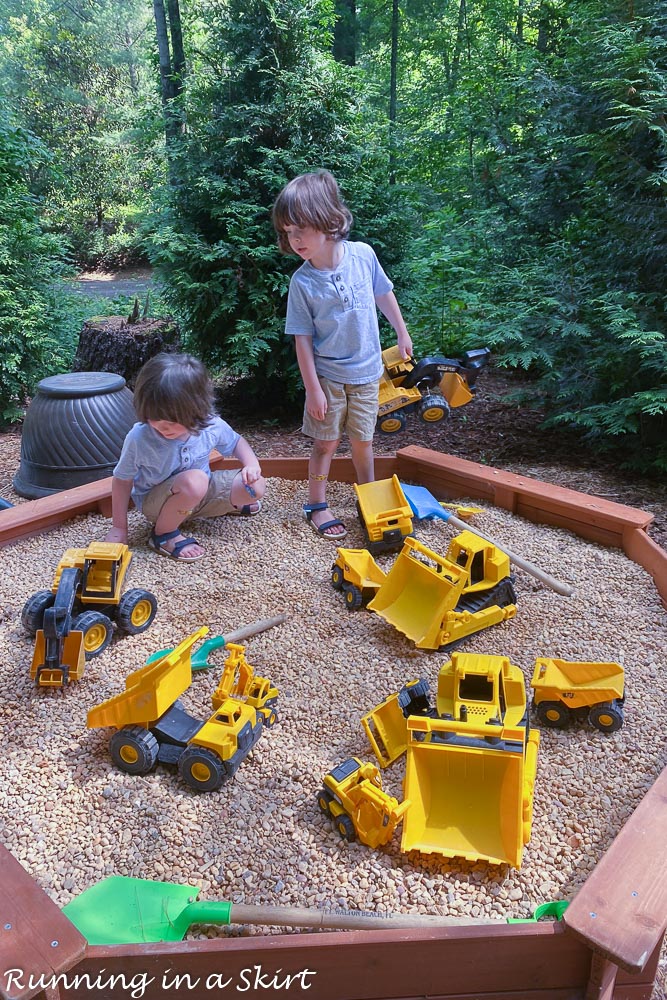 They also looked so cute walking up this hill in our yard. I swear they have sprouted up so much recently.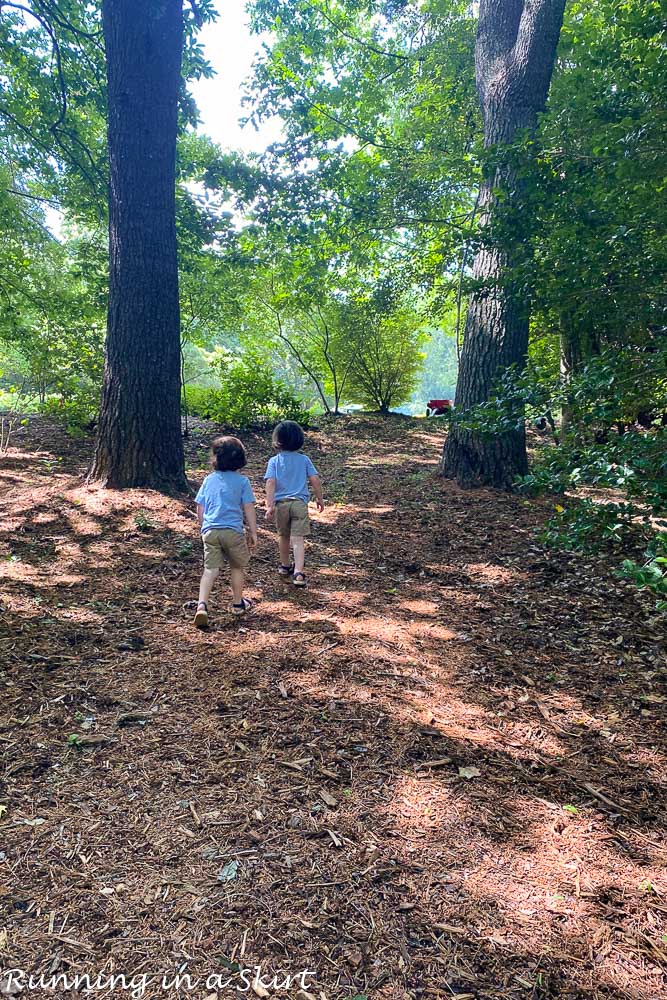 Before I left I put together this month's Currently... post for a little glimpse behind the scenes of life. Here's what I've been up to lately.
Currently...
Reading...
I love the Big Stone Gap (fun fact, my Grandmother grew up there) novels from Adriana Trigiani and was excited to see she came out with a new novel, The Good Left Undone. It's a WWII historical fiction novel based in Italy, which is right up my alley. I'm looking forward to diving into this one.
Listening...
I'm loving this song from the new Top Gun movie. I want to go see the movie so badly, but I'm not sure I'm going to feel comfortable sitting in a theater, so we'll see. As an aviation and Top Gun fan, I'm so excited to see it.
Watching...
The boys have been watching all tv sitting like this. It's been pretty funny.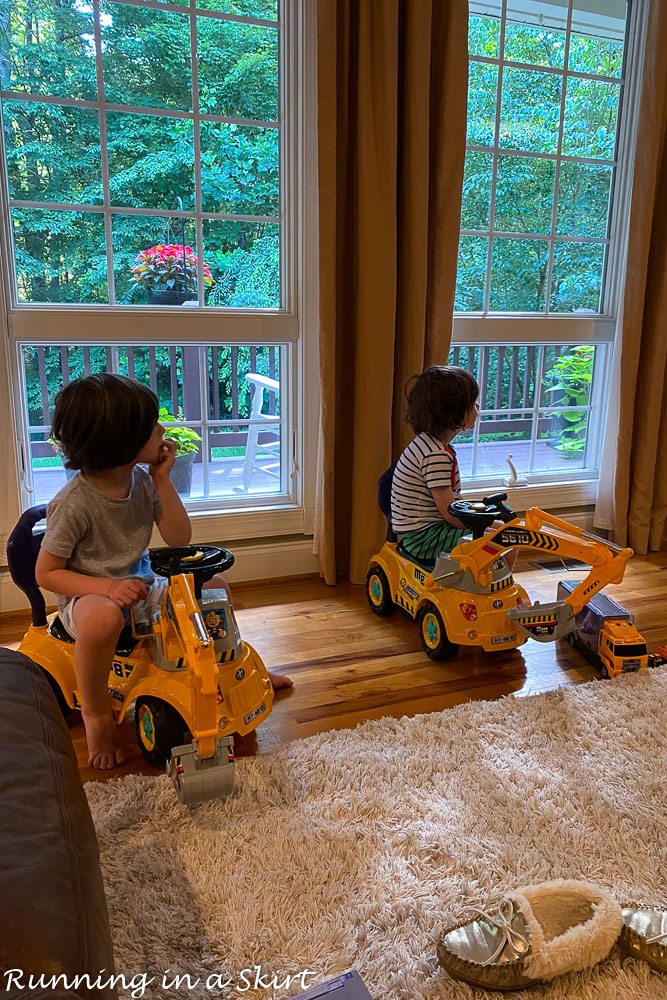 When they are sleeping, we finally finished For All Mankind on Apple+ and it was so good.
We also watched Marry Me with Jennifer Lopez and it was super cute. I feel like they don't make light and happy movies like that anymore and I enjoyed it.
When I have control fo the remote, I've been watching the second season of Cheer, which has been very entertaining.
Wearing...
I pulled out this goodie from the closet the other day! I loved the purple print for a winery.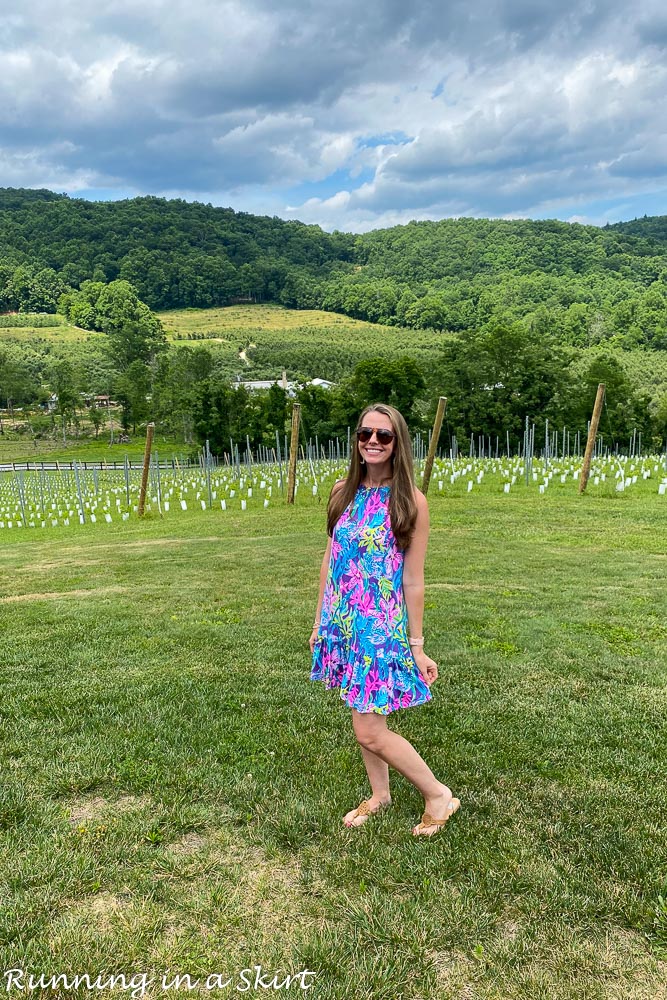 Eating...
A First Watch opened in Asheville and I could cry tears of joy. It's my FAVORITE restaurant in Florida and I have such wonderful memories of eating there with my Mom. I'm so excited to have one and we've already ordered takeout several times. I'm hoping to go with the family when we get back.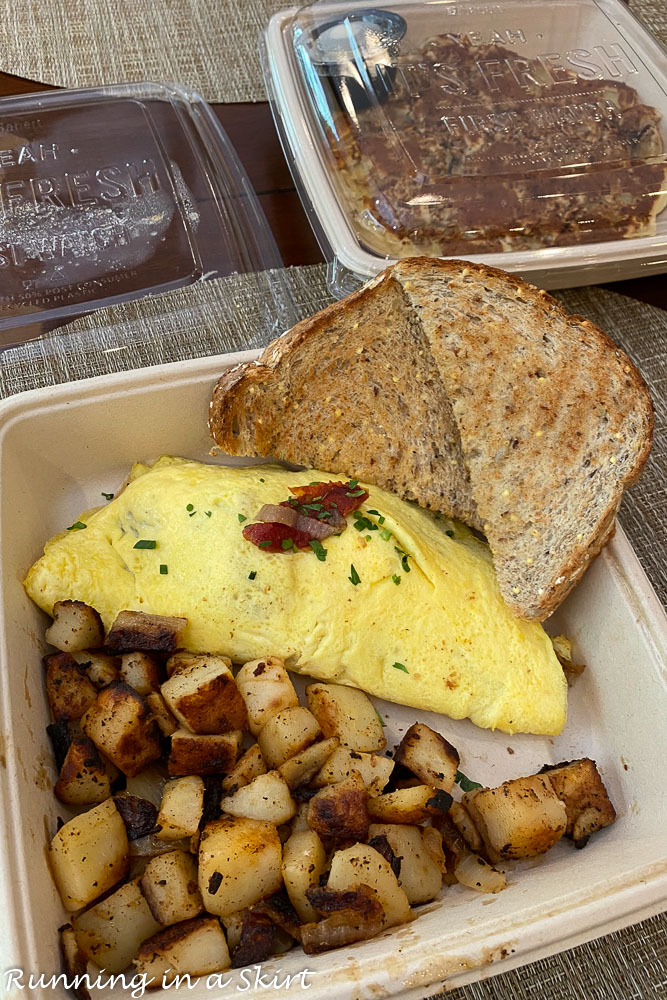 Drinking...
It's rose season, friends!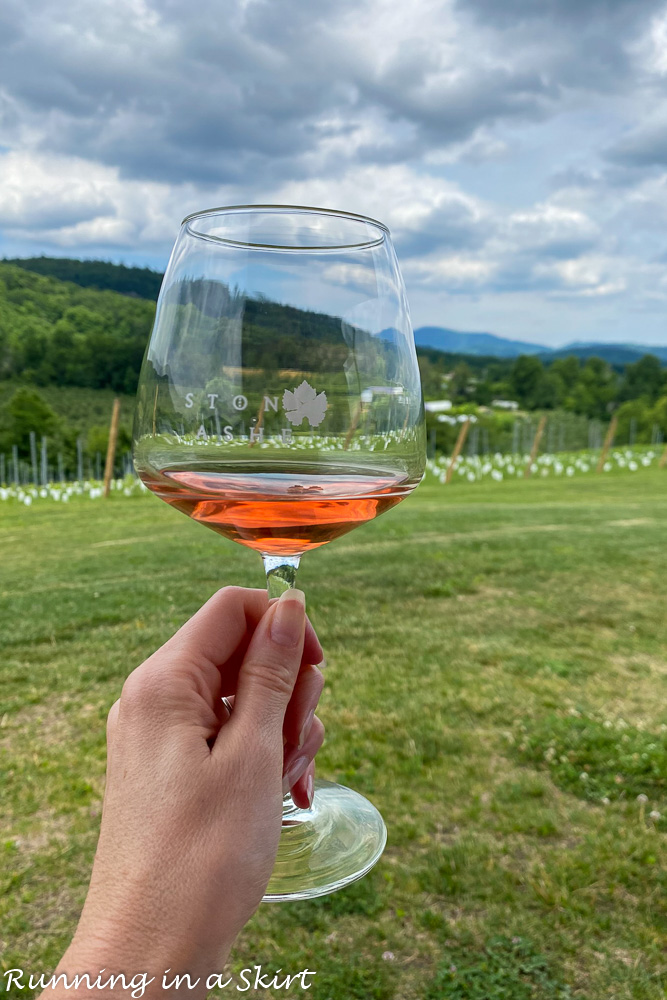 Indulging...
I have been wanting a boog bag and I finally pulled the trigger before our trip. It was a total indulgence, but I'm super excited.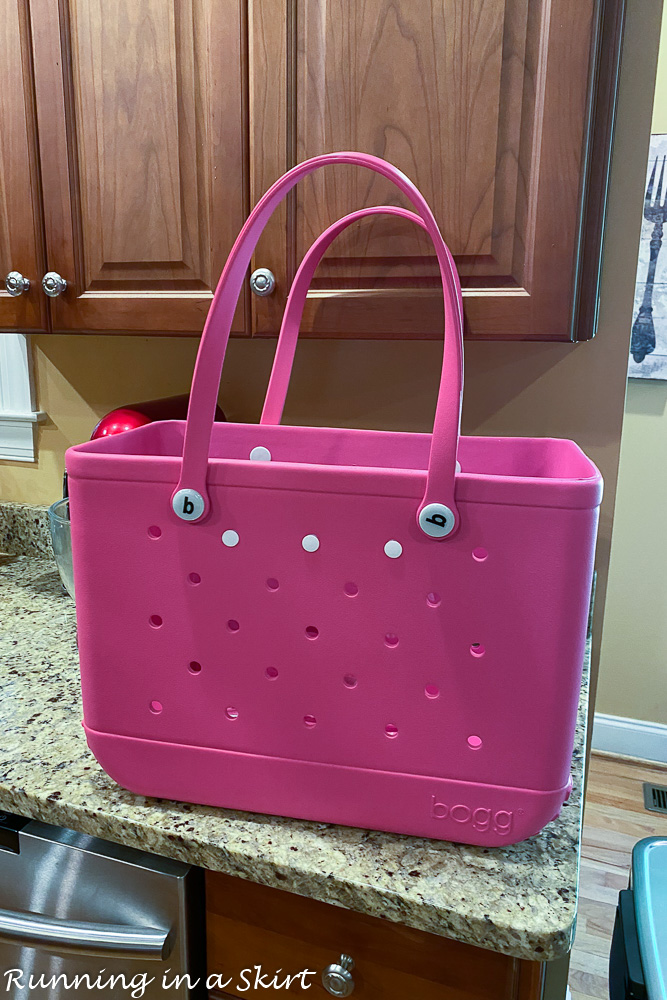 Celebrating...
Our beach trip! After being sick for much of June this trip has been a gift.
Anticipating...
SOCCER!!! We were supposed to start soccer before we left, but it got canceled due to rain. It was a last-minute cancellation, so it was kind of sad to already have the kids in the car. This is how Jackson felt... BUT we'll try again after our trip and I think it will be really good for the boys.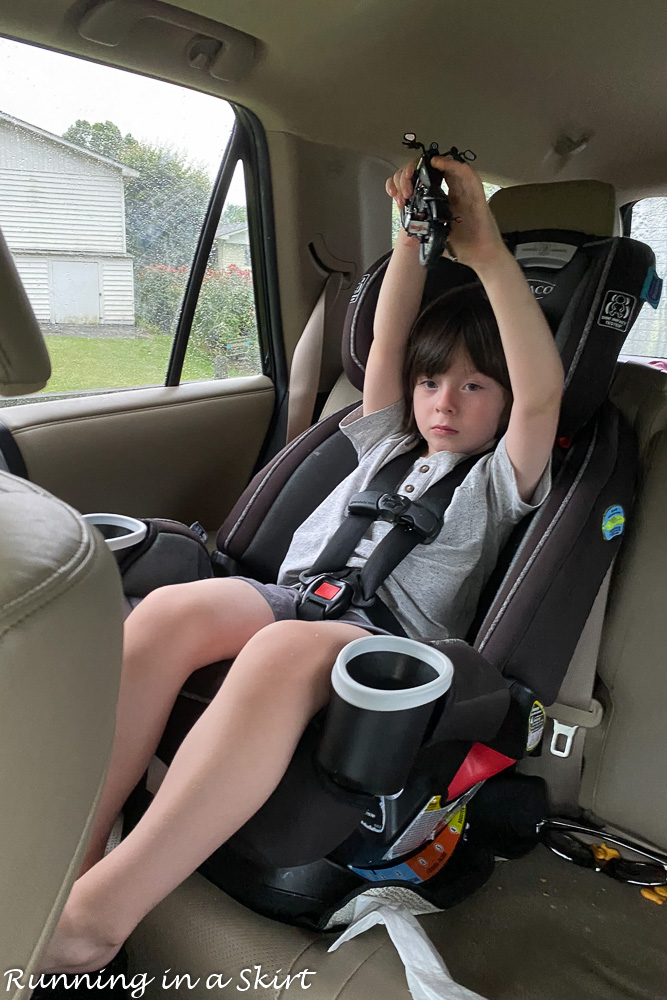 Praying...
My SIL Erica is due to give birth to my nephew any day now. I'm praying she has easier labor and delivery and that everyone is healthy. I can't wait to meet him!
Thanks for following along friends! We'll be back to regular life tomorrow.
I've been doing a monthly Currently… post since August 2015. Catch up HERE! Thank you so much for reading today and for your comments.
This post contains Amazon affiliate links.
Your turn!
Answer one of the Currently… prompts above.