Happy Friday!
The Hubs and I spent the last two nights at the Grove Park Inn, but are heading home today. We have a cookout with friends tonight and tomorrow my Brother and his wife Erica are visiting for the day. Sunday I'm heading to Atlanta for a fun project I'm doing on Monday. It's been a fun but busy time and I'm tired just typing all that!
Before we got into this months Currently... I wanted to let you know more about that project in Atlanta. I'm working with Orkin to host a LIVE segment on Facebook about the danger of mosquitoes and how to control them. I'll be interviewing an entomologist and they'll be able to answer any questions you have on how to get rid of mosquitoes, why they are such a nuisance and how to keep them from biting your family. It's going to be really fun, interactive and informative! To see it just like Orkin's Facebook Page and bring it up on your computer Monday at 1 PM EDT. Our show should be about 20 minutes! I hope some of you will watch and send some good questions my way!
And if you want to learn more about mosquito control in the meantime, check out my post on hosting the best hassle-free summer party.
Currently I'm…
Reading…
I've been on a beach read kick and am halfway through with Dorothea Benton Frank's Same Beach, Next Year. I love that it's set in Wild Dunes near Charleston and the plot has definitely kept my interest so far.
Next up is Along the Infinite Sea by Beatriz Williams. I love how she intertwines history into her novels.
Listening…
I can't get enough of this one lately! 🙂
Watching…
The next season of Jane the Virgin popped up on Netflix the other day and I've been really enjoying it. It's one of my favorite shows although the Hubs cannot stand it.
Wearing…
Currently frolicking in summer dresses and flip flops with little to no plans of putting on pants anytime soon. Bring on summer!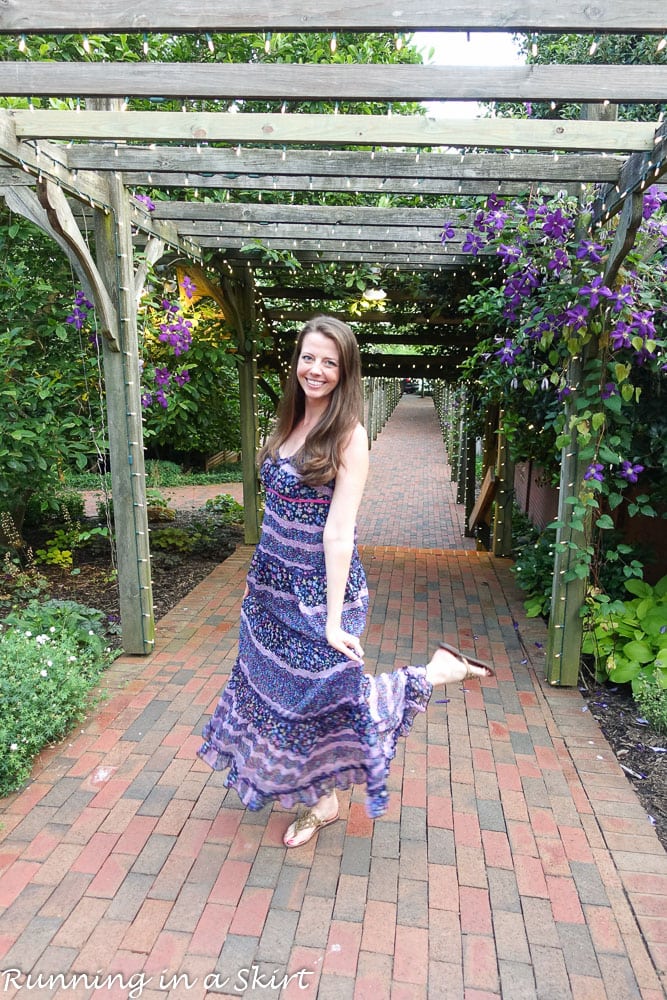 Eating…
Last Friday night the Hubs and I had the best night out at the Biltmore Estate. I got this salmon at Cedric's Tavern. It was totally drool worthy.

Drinking…
I'm still on my water kick, which is still kind of boring.
To make up for my predictability again here's a funny picture of Makena. She insists on turning her bed inside out and folding it in half before she'll lay on it. Silly dog. I don't know what I'd do without her to amuse me.

Indulging…
SUNSETS!!! Look at this one from that night we went to the Biltmore. After it had rained for a week this was a sight for sore eyes. I didn't edit this at all either. Does anyone know any good spots along the Parkway to see the sunset?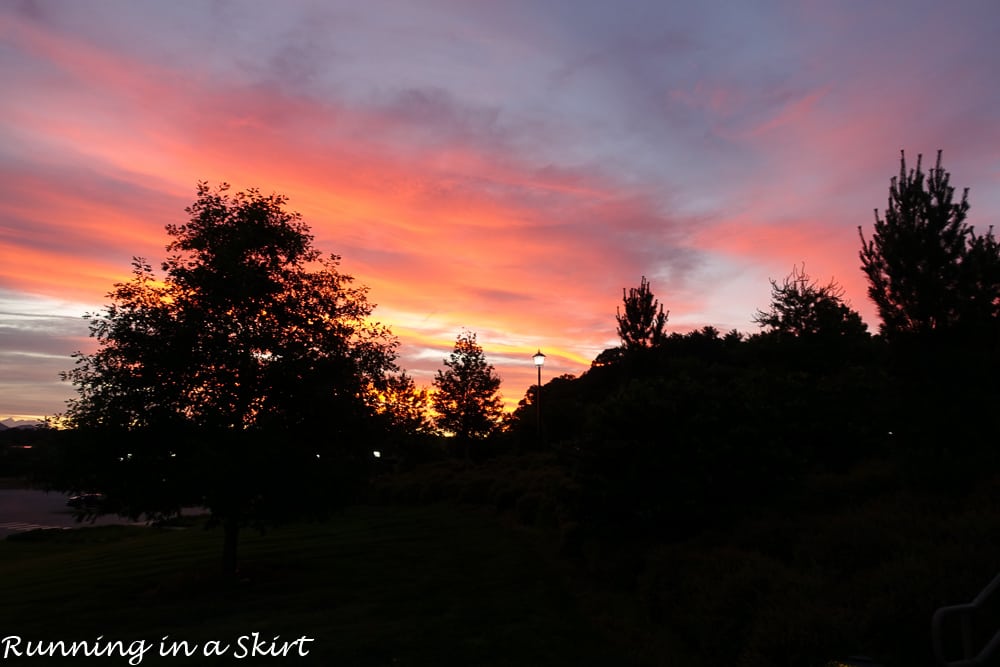 Anticipating…
I'm super excited about my Facebook Live with Orkin on Monday and then we're heading to the Hammock Coast Thursday for a little beach trip.
Praying…
My family recently lost another member. My Uncle Al, who was married to my Dad's sister recently passed. He was near 90 and had a great life, but will be greatly missed. I'm keeping my Aunt Beth in my prayers because I know how hard losing him has been on her.
I've been doing a monthly Currently… post since August 2015. Catch up HERE! Thank you so much for reading today and for your comments.
This post does contain affiliate links. I will earn a small commision on purchases, but the price for you is the same and it costs you nothing. Thanks for supporting Running in a Skirt!
Your turn!
Answer one of the Currently… prompts above