Hi guys!
I hope you've had a great week. Our little family has been at the beach all week on Hilton Head Island. We've had the best time and are a bit sad to leave tomorrow. We've had our fair share of sun, sand, fruity cocktails and seafood. Hilton Head has a place of my heart and every time I go I fall in love with the island a little more. I'm so happy to be able to share my love of it with the babies now.
I've been posting on Instagram during the trip, so you can catch up with us there for now. I'm hoping to get a recap of the trip up on the blog next week or the week after depending on how crazy life is when we get back.
Before I left I put together July's Currently... post. I skipped posting the Friday after 4th of July, so it has some of the fun stuff we did leading up to the trip. Enjoy!
Currently I'm…
Reading…
I got THIS baby sign language book to read while I'm at the beach. I've heard good things about teaching babies to sign, so I thought we'd give it a try with the twins. Has anyone had any success with it?
Listening…
My friend Jaime reminded me of my love for one of my former favorite bands, Sister Hazel, and I've been listening to some of their old music on repeat. This is one of my all-time favorite songs. I love how pulling out music from your past can kind of transport you back in time.
What songs do that for you?
Watching…
The Hubs and I are still watching Queen of the South of Netflix. Next up is the Netflix season of Designated Survivor.
I'm DYING to watch the new live-action version of Alladin, but we haven't wanted to use our date time to go see a movie so I may have to wait until it comes out on Apple TV.
Wearing…
I got a new dress for vacation! I adore this flamingo pattern from Lilly Pulitzer.

Eating…
We tried a new to us restaurant before we left for the trip, Johnny Mac's in Fletcher. They have New Orleans style food and the menu was casual and delicious. We were both a fan of the Grouper Sandwich.
Our favorite was the Shrimp and Crab Sandwich... which tasted like a really yummy crab cake. I'm kind of sad it took us so long to discover how delightful it is!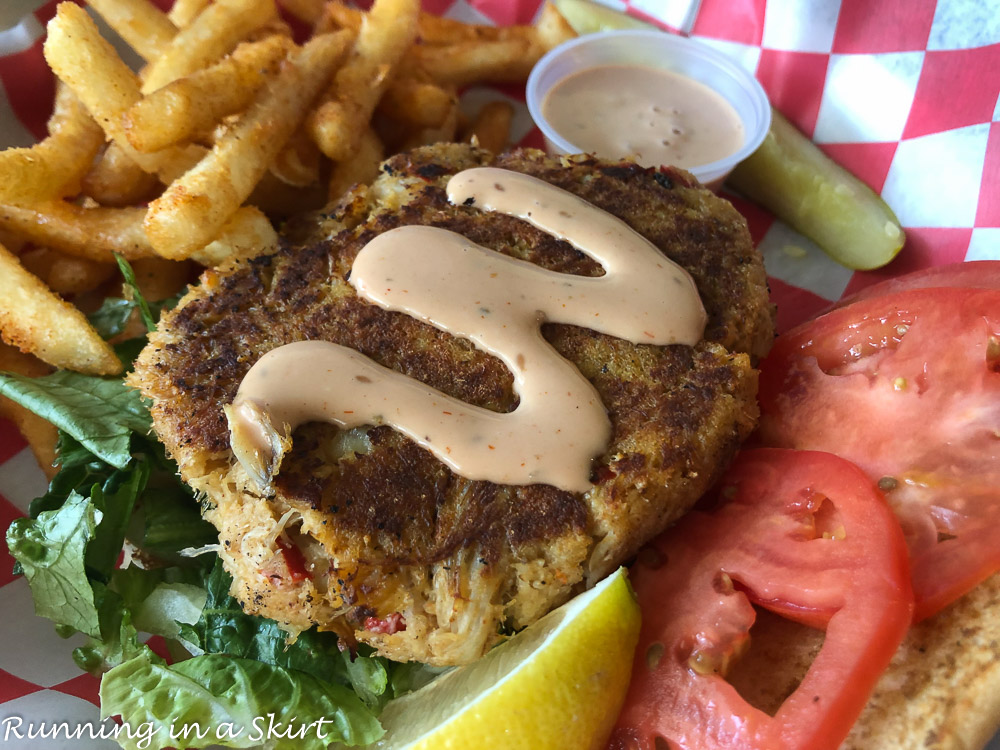 Drinking…
White wine and all the summer drinks! I love a good mojito this time of year.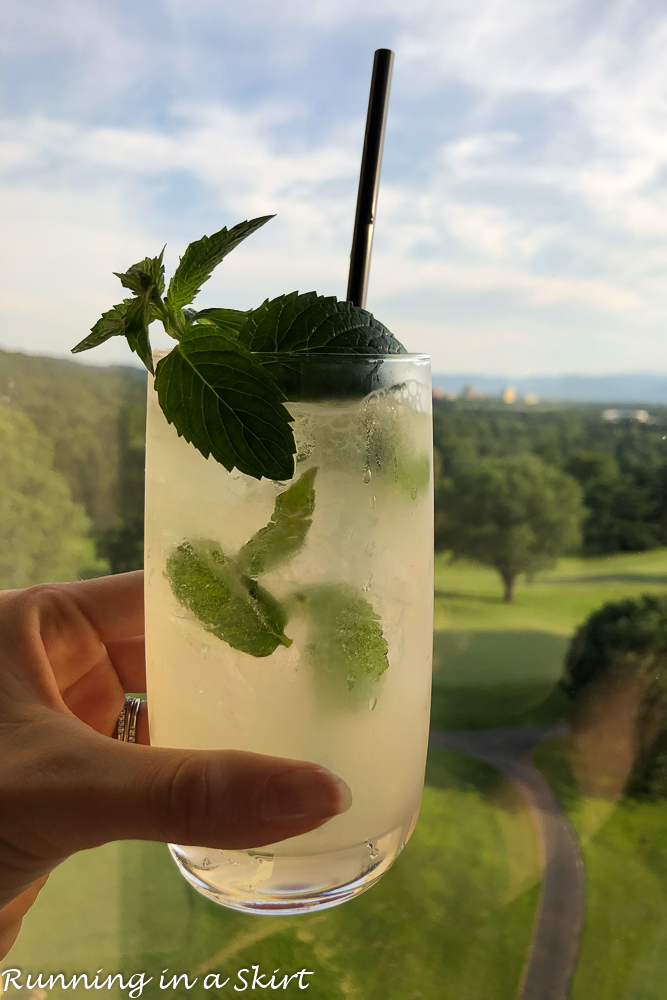 Indulging…
The Hub's birthday was the weekend before we left for the week. We splurged on a fancy baby-free dinner at the Grove Park Inn. We had a lovely time!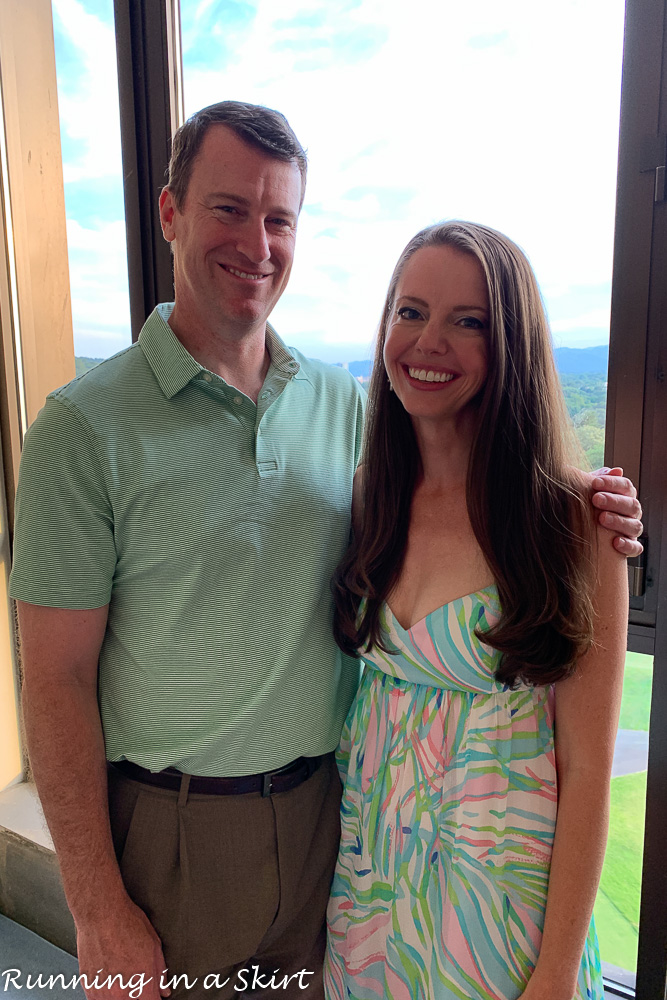 The food wasn't my favorite, but I did love these arancini with burrata.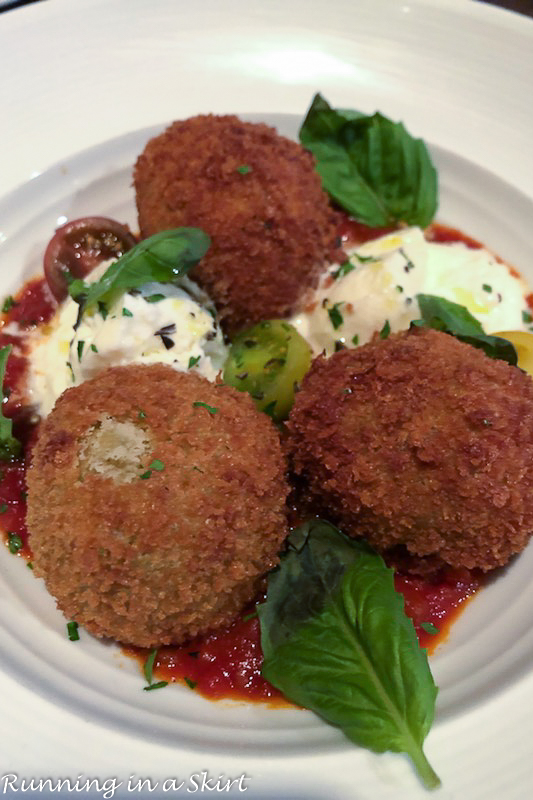 Anticipating…
There is lot's of anticipation in the baby world right now.
Hunter keeps getting closer and closer to walking and I'm excited and terrified at the same time. They are both such hams. I'm anticipating what life will be like with walking babies.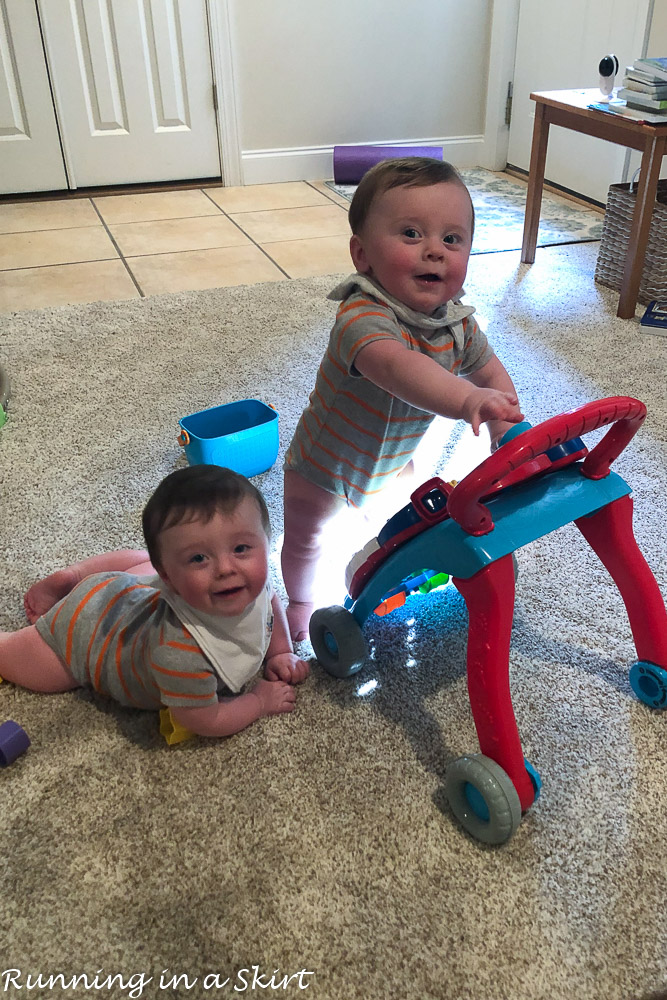 Jackson is turning into such a great little eater. Hunter seems to be a bit picky. I'm anticipating starting to give them more regular food and not just purees. This was Jackson after getting whole black beans, which he loved. Hunter screamed and got angry at them... sigh.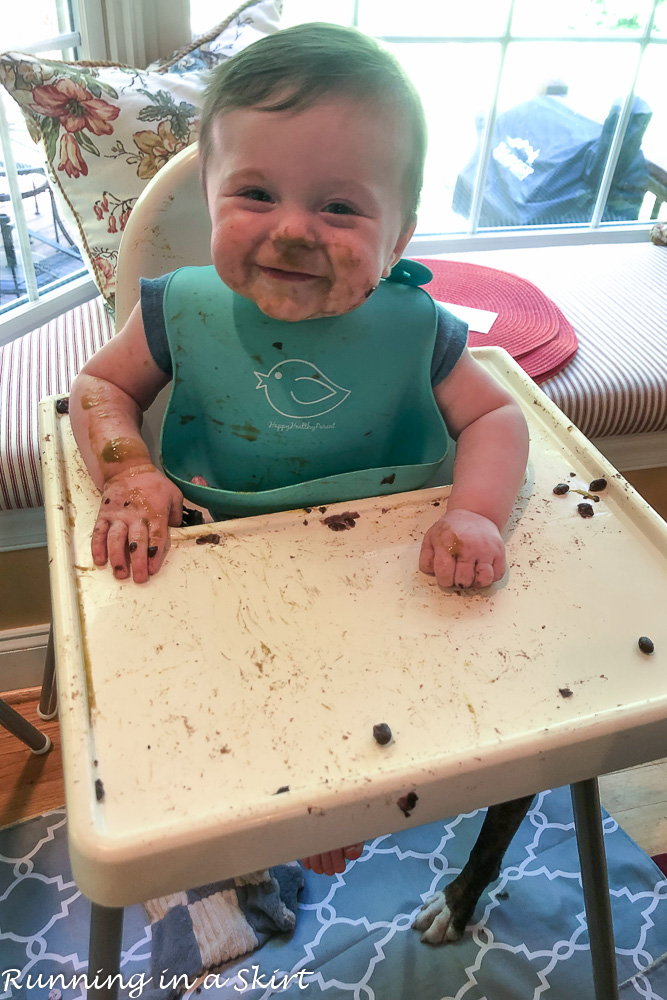 The twins are also now big enough for the jogging stroller and I'm looking forward to at least attempting to run with them when we get the OK from the pediatrician.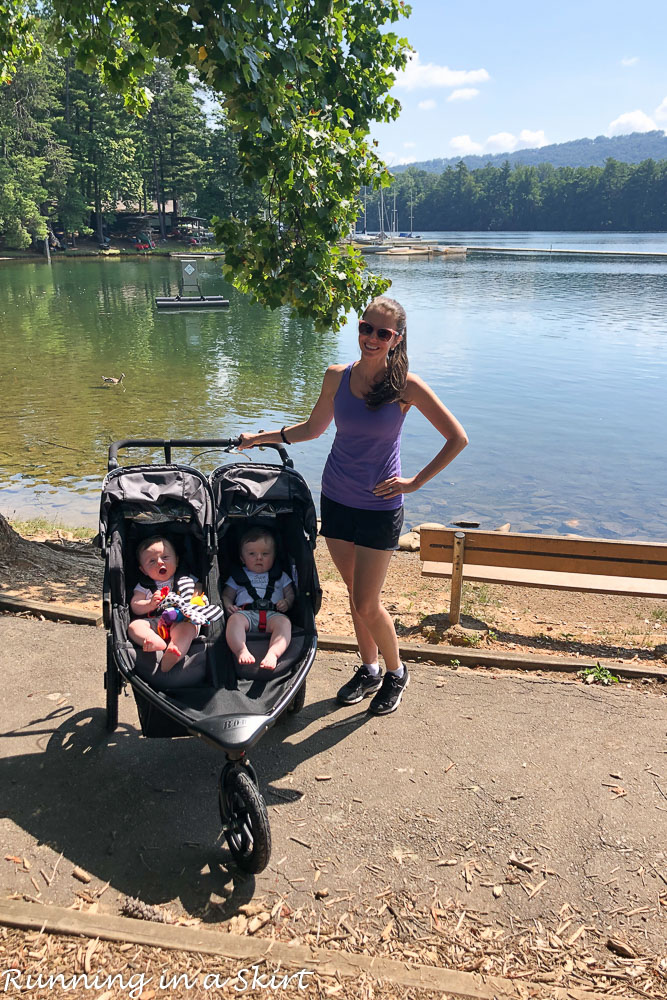 Praying…
I'm praying for my babies daily! They are growing and changing so fast that I am constantly worried I'm messing something up or they are going to get hurt. I feel like this prayer may last the rest of my life!
That's all for today. I'll be back on Monday with a new recipe!
I've been doing a monthly Currently… post since August 2015. Catch up HERE! Thank you so much for reading today and for your comments.
This post contains Amazon affiliate links.
Your turn!
Answer one of the Currently… prompts above.