Hi from the Outer Banks! We've had a really fun weekend with the extended family and are heading home tomorrow. It's been a fun trip and I have some wonderful photos and travel posts to share with you soon.
Before I left though I got together this Currently... post for you! I'm kicking it off with a fun glimpse at this year's Biltmore sunflowers. Seeing this never gets old for me and every year I just love it!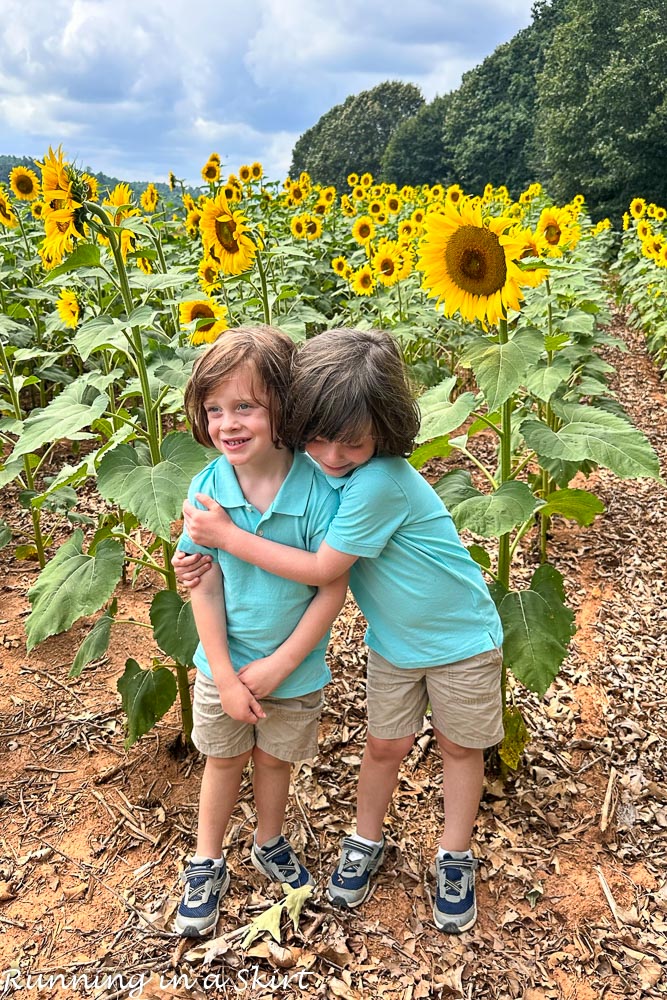 The boys had seen it before, but this was the first year they could ride their scooters along the path and really got to see how far it went. They were amazed! We all agreed sunflowers planted like this are pretty darn magical.
Here's what else is happening in our world.
Currently...
Reading...
After reading a string of more serious historical fiction books, I decided to change gears and go back to a Colleen Hoover series. I just started Maybe Someday and have Maybe Not and Maybe Now in the wings. I've been going to bed earlier to read lately and it's been a really nice change of pace from tv. It's a fast-moving, compelling romance about a girl whose boyfriend cheats on her and how she gets to know her neighbor in the process. It's light, engaging, easy to read, and exactly what I was looking for.
Listening...
This Watermelon Moonshine song is obviously a play on Strawberry Wine, but I'm loving it. Hearing Strawberry Wine takes me back to my senior year of high school, and now this song does too. I'm also kind of obsessed with Lainey Wilson.
Watching...
The inner teenage in me is loving The Summer I Turned Pretty on Amazon. A total guilty pleasure! I'm also loving the new season of Sweet Magnolias... so good!
And still watching these cuties and our garden grow.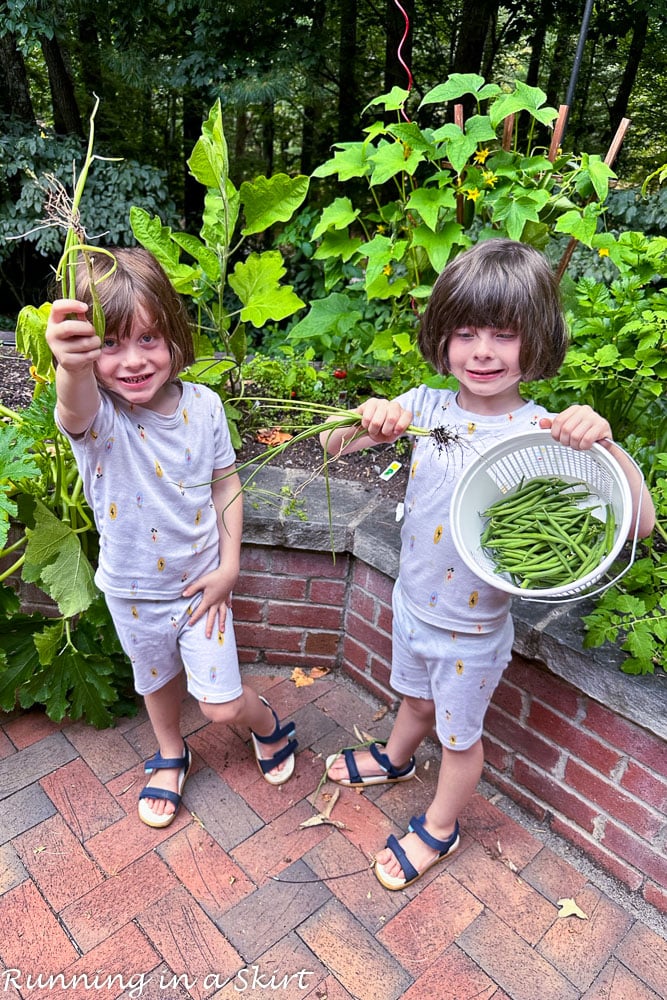 Buying...
I got this Crest 3D White Brilliance Whitening System and really like it! It's slightly tedious to use the two pastes, but It makes a big difference, doesn't make your teeth tender, and is super easy to use. If you need a little beauty pick me up, this is a good one that actually works.
Wearing...
I've been updating some of my shoes, which I hadn't replaced in years and just got a new pair of these Sam Edelman Felicia Flats in navy for fall. If you are looking for a great pair of fall shoes that are classic, classy, and actually super comfortable, these are it. They are a bit pricy, but I've had several pairs for years that are still in great shape.

Eating...
We tried Shine in Hendersonville for dinner and loved it! I laughed because their special was Tilefish Veracruz which was similar to my Tilapia Veracruz recipe. So tasty and I love getting the different fish varieties.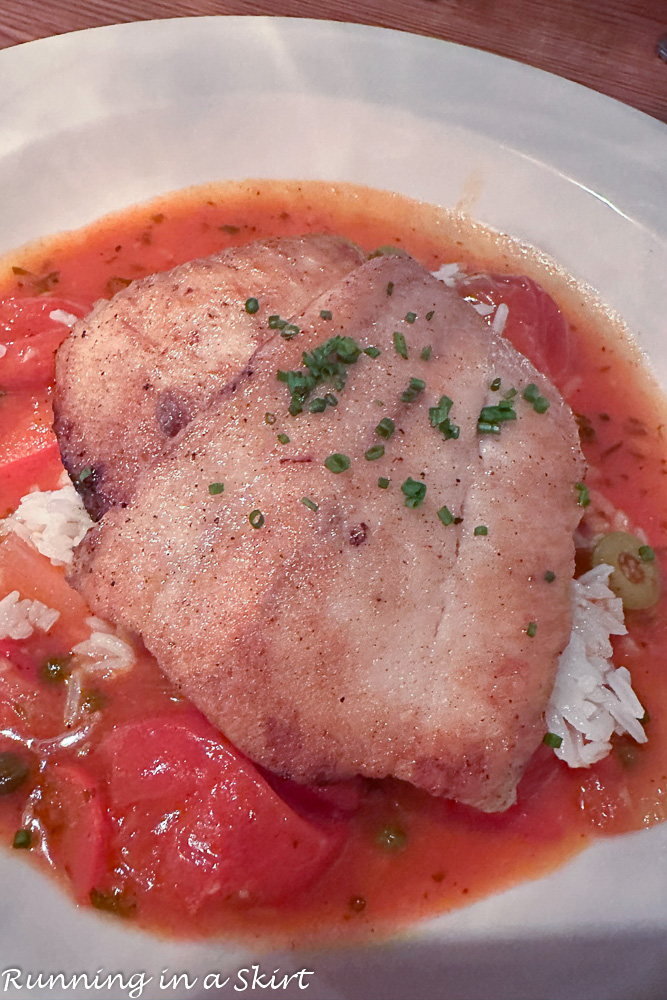 We also had the crab cakes which were clearly handmade and delish. The restaurant is super charming and is another new favorite of ours.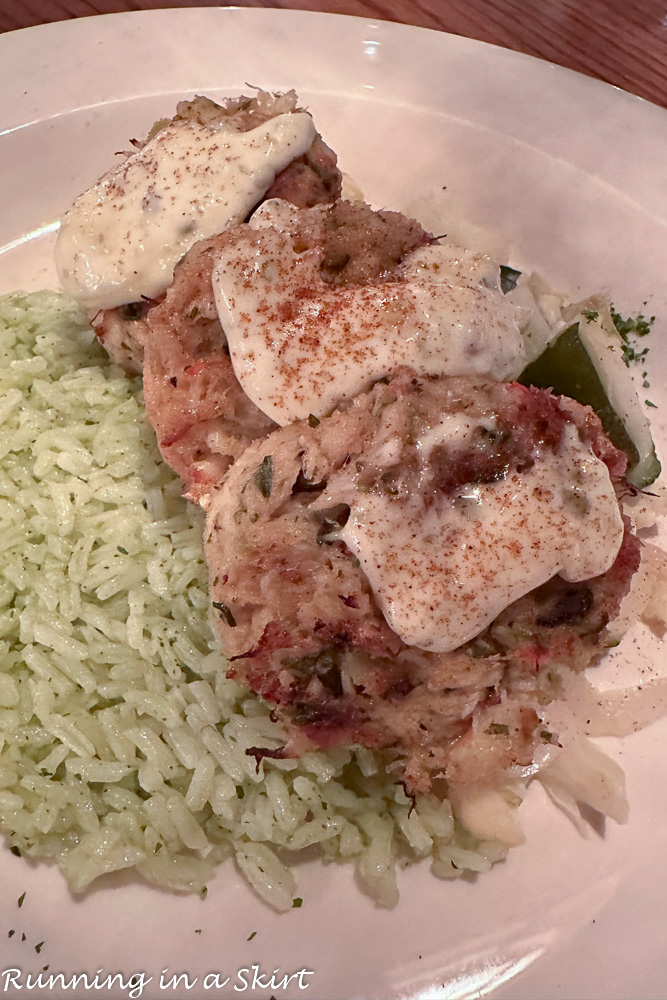 Drinking...
Water because it's been hot!
Indulging...
The boys and I stopped at Pelican's for this sweet treat the other afternoon. Here's to soaking in all the summer fun before it's over.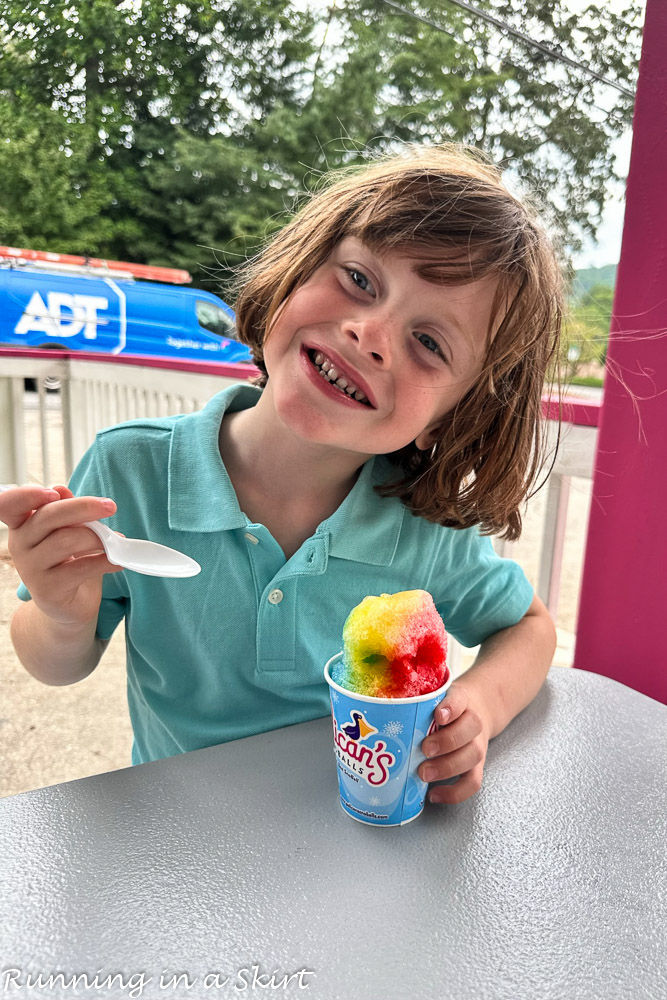 Anticipating...
It's been such a fun summer with so many fabulous trips, but I am looking forward to getting back into the routine of school again. Our doesn't start until after Labor Day though so we still have a few more weeks to soak in summer.
Praying...
I'm praying for an easy transition from summer to getting back to school. Sending all of your kid's good vibes for a happy start to the new year.
Thanks for reading everyone! I hope you have a wonderful weekend ahead.
I've been doing a monthly Currently… post since August 2015. Catch up HERE! Thank you so much for reading today and for your comments.
This post contains Amazon affiliate links.
Your turn!
Answer one of the Currently… prompts above.