Hello! Hello!
I hope y'all had a fabulous week. Mine was pretty low-key as the rain has been falling Asheville all week. I also have really started to FEEL pregnant this week and have been moving a bit slower than normal. But I guess that's just my new normal... so I'm trying to cope. 🙂
Makena has spent the past few days refusing to go out in the rain. 🙂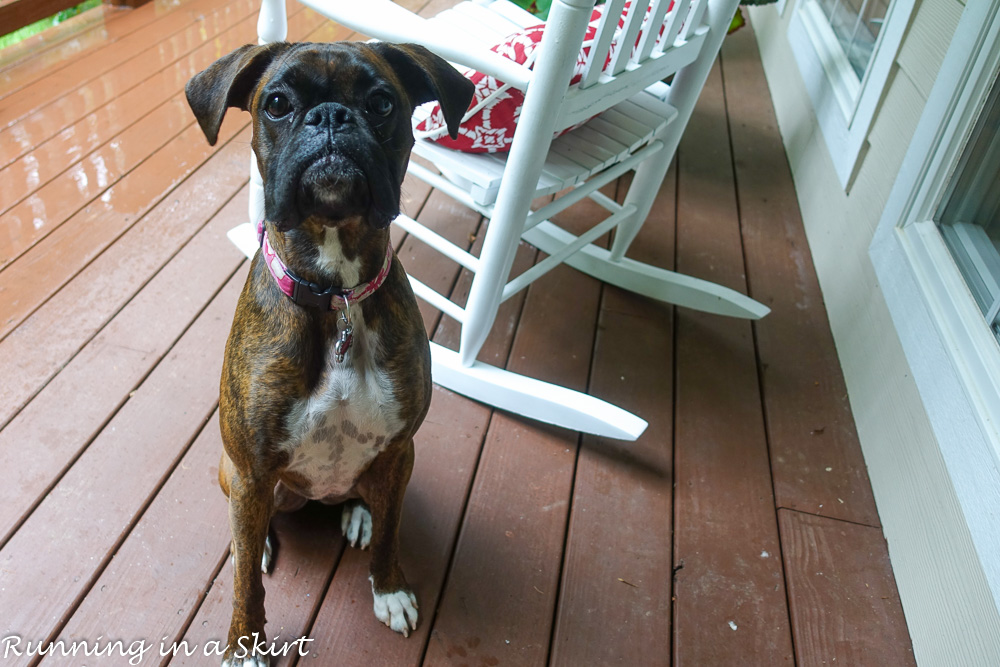 Since we're fresh into a beautiful new month I thought I'd share a Currently... post with some of the fun tidbits going on behind the scenes of the normal blog stuff. Here we go...
Currently I'm…
Reading…
I've been working on baby registry stuff and haven't had a lot of time to read, but I finally finished Along the Infinite Sea. If you like a light read with history and a multi-generation story I highly recommend it. I have The Year That Changed Everything in my Amazon cart now. Thanks to Kristy at Southern in Law for the recommendation.
Listening…
When I went to Dayton last week to visit my Grandmother it was really hard. Her health has slipped a lot since my Grandfather died in April and her memory (she has recently been diagnosed with Alzheimers) is slipping. So when I visited her I tried to think of ways to cheer her up. She loves singing and old musicals so I downloaded the Sound of Music soundtrack and we listened to it. I think I loved it as much as she did! I've always been a fan of musicals and this is a classic you can't beat. I might just try to watch the movie this weekend.
Watching…
The Hubs and I have not been able to agree on a show lately so we decided to try to watch the Twilight series of movies in the evening. Neither of us had seen them before. We are a movie and half into the series and I'm not really a fan. I love you but I want to eat your blood??? It's not my favorite. What is this teaching young women about relationships? Does it get better?
We're in dire need of show suggestions that both of us would like. I'm all ears!
Wearing…
It was a lot cooler than I expected in Deep Creek so I bought these huge pink Deep Creek hoodie to keep me warm while I was there. Since the rain following me home, I've been living it in here too. I'm super stylish these days -lol.
Eating…
I had the best tacos this week at Taco Temple.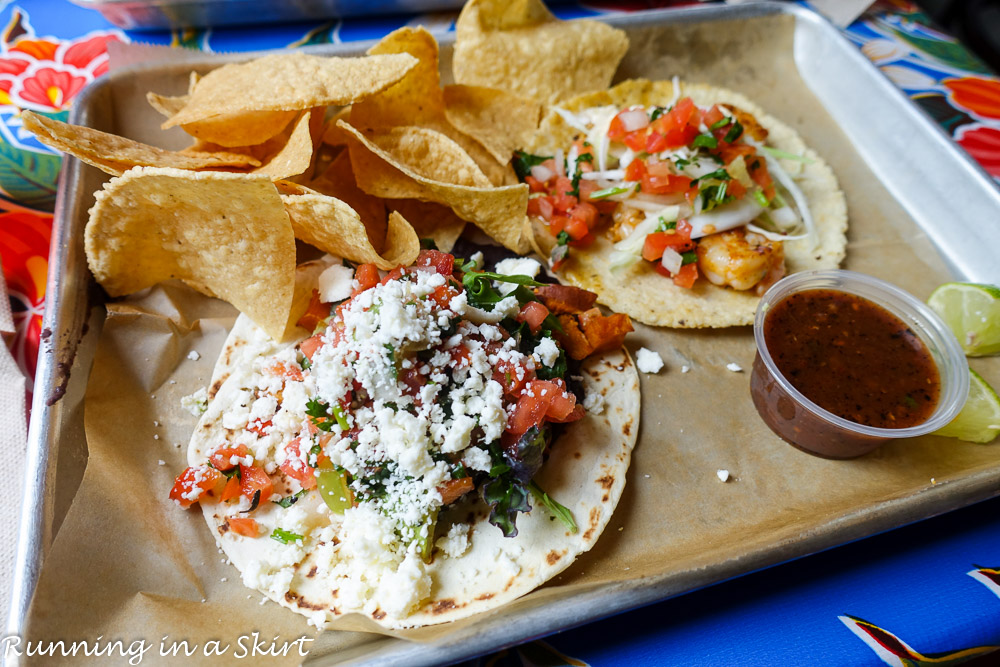 I've also been eating all the veggies from my garden. The harvest is coming in quickly this year!

I also had the most delicious Caprese salad made by my friend Jason.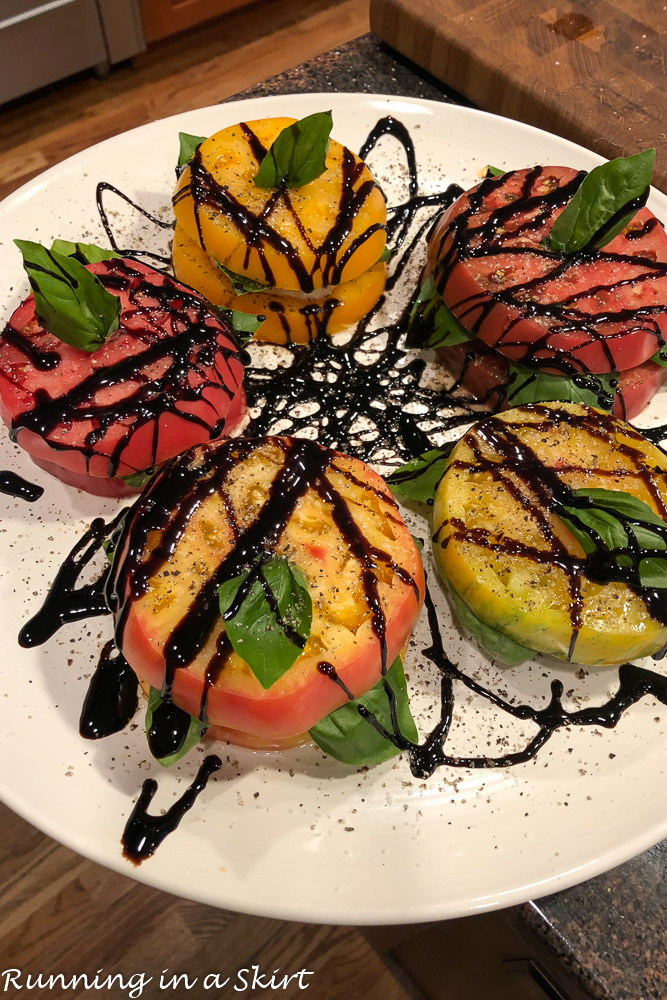 Drinking…
Water. Water. Water. I feel like I'm drowning it in and it's still not enough. These babies are so thirsty!
Once again that's kind of boring, so I thought I'd throw something a little more exciting new in here. My Goddaughter Isabella just got a new boxer puppy! His coloring is close to Makena, but he has some adorable white on white face. His name is Jasper and I go to to see him the day they brought him home which was pretty darn exciting. In fact, it was the same day I got that delicious caprese salad... so I basically felt like I was winning at life.

Indulging…
Since I'm preggo, not much. I have been indulging in more couch time than normal because I've been so tired.
Anticipating…
I have a few weeks to enjoy some quiet time at home then baby shower season starts! I can't wait.
Praying…
I'm praying for these babies daily and for my sweet Grandmother. I'm so worried the next time I see her she will not remember me.
I hope you guys have a great weekend. I'll see you back here Monday.
I've been doing a monthly Currently… post since August 2015. Catch up HERE! Thank you so much for reading today and for your comments.
This post does contain affiliate links. I will earn a small commision on purchases, but the price for you is the same and it costs you nothing. Thanks for supporting Running in a Skirt!
Your turn!
Answer one of the Currently… prompts above.