Hi y'all! What a month.
I went back to March's Currently... post just to see where we were at in this craziness and it seemed like it was just starting to ramp up. I had actually written about the last time I went out without realizing it was the last time I'd go out for who knows how long. I can't believe this has all been going on for so long and will most likely continue for much longer.
This past month has been filled with feelings and experiences I never thought possible from fear of getting sick, fear of not being able to get food and fear of losing my sanity never leaving the house. We've been lucky to be able to essentially hunker down and order groceries keeping contact from the outside world to a minimum. I do recognize how lucky and blessed we are to be able to do that. I'm working hard daily to turn that fear into gratitude.
I do also have to admit though taking care of two toddlers is downright exhausting. The Hubs work has additionally been busy as ever working day and night and with the extended tax deadline, he'll probably have to keep working longer than April 15th now.
With that being said though I've never before been so grateful for my family, our health and our jobs. I am constantly filled with all sorts of crazy and conflicting emotions.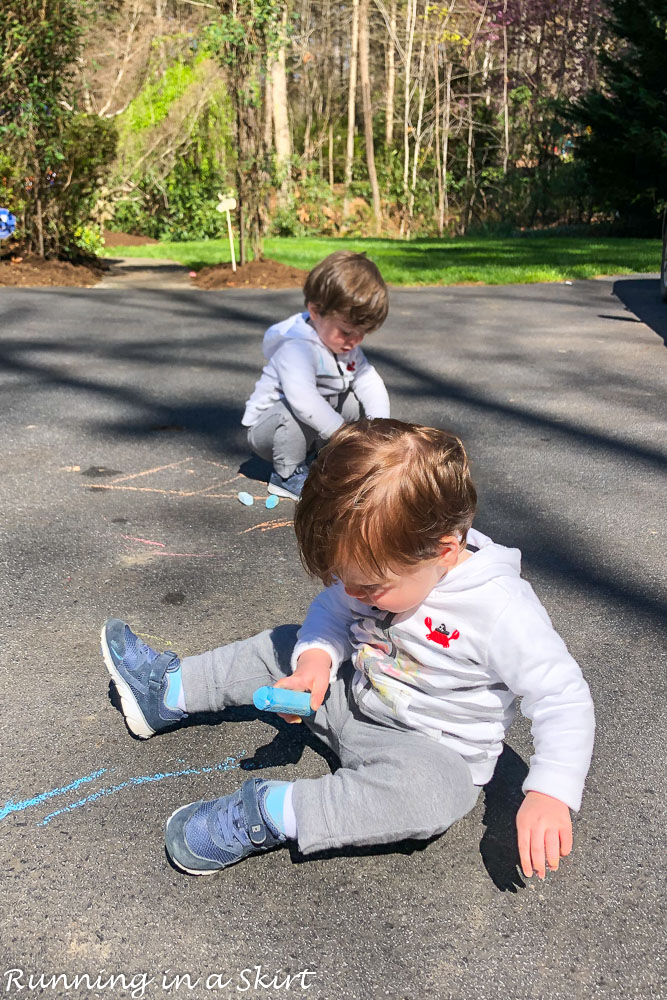 As challenging as it's been we've also been able to find some joy in spending time with the boys and been super grateful for a lot of nice weather this past month. I am trying to keep my worry and anxiety in check and find gratefulness even when I'm overwhelmed. It's been hard though.
I'd also like to acknowledge that everyone is going through these same situations right now so my heart goes out to all of you with different versions of this story.
That's about where I stand but I still wanted to keep some normalcy and do my regular Currently... update for the month. Let me know how you are doing in the comments below.
Currently I'm…
Reading…
I need some new book ideas! Something easy to read and interesting. Please send suggestions. 🙂
Listening…
I keep listening to this song and convincing myself the message is true. 🙂 The boys also like to dance to it, so it's a current favorite.
Watching…
I finished The Marvelous Mrs. Maisel on Netflix and loved it. If you are looking for a smart and entertaining show I highly recommend it.
The Hubs and I got to watch the 1917 movie and I thought it was just ok. I liked Midway a lot more if you are looking for an interesting war movie.
We also got Disney+ and I finally saw Frozen 2 which was really cute. We've also been watching the documentary on the Imagineers on there and it's fascinating. They show a lot of the way Disney World looked like when I was growing up there as a kid and it's been not only really interesting to see but also very nostalgic for me.
I have NOT watched the Tiger King but everyone seems to be chatting about it. Should I?
Wearing…
I've been wearing house and workout clothes constantly. I'm missing the few occasions I have a week to get dressed up.
Eating…
We've been cooking mainly at home and just getting restaurant food delivered on Friday nights. Kale Pasta was on the menu this week. It's a great way to add some greens to comfort food.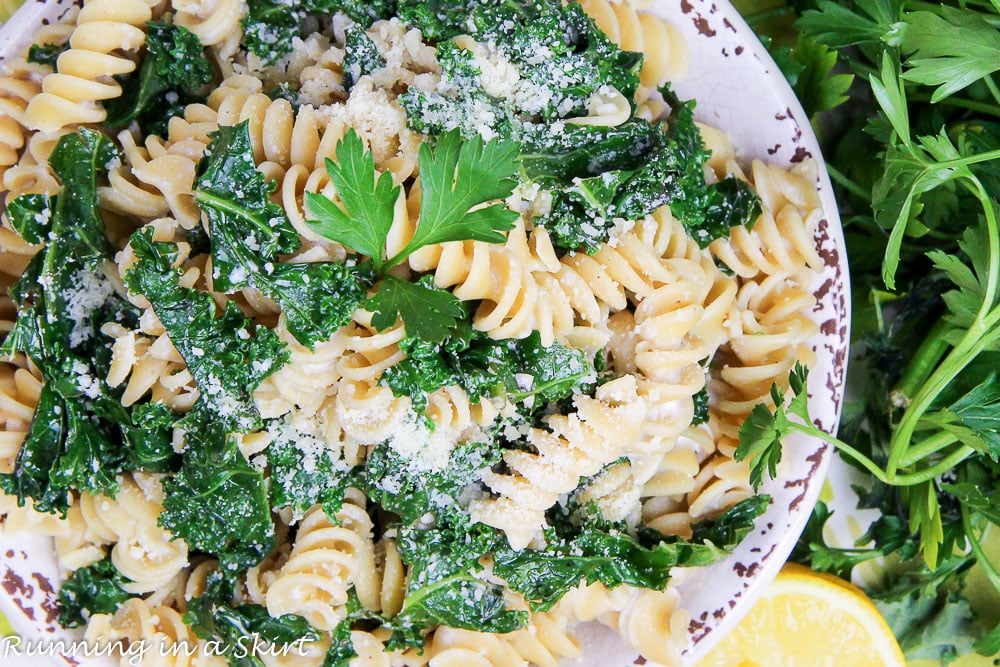 Drinking…
I've been making my own iced tea at home! I don't have a photo of that but here's a cute photo of Hunter playing baseball which is way more fun anyway. 🙂
There has also been wine.

Indulging…
We've been soaking up as much outdoor time as possible. It's been one thing keeping us sane.
Celebrating...
I was super excited to work with Lowe's on this project. It was nice to have a blog gig to focus on even for just a little bit plus we loved showing gratefulness to some of the doctors and nurses who live around us. Head over to my Instagram to like and comment!
View this post on Instagram
Here's a little behind the scenes action.

Anticipating…
I'm like the rest of the world just ready for this to be over.
I'm hoping that somehow we can hunker down and get to summer with some sense of normalcy. I guess only time will tell though!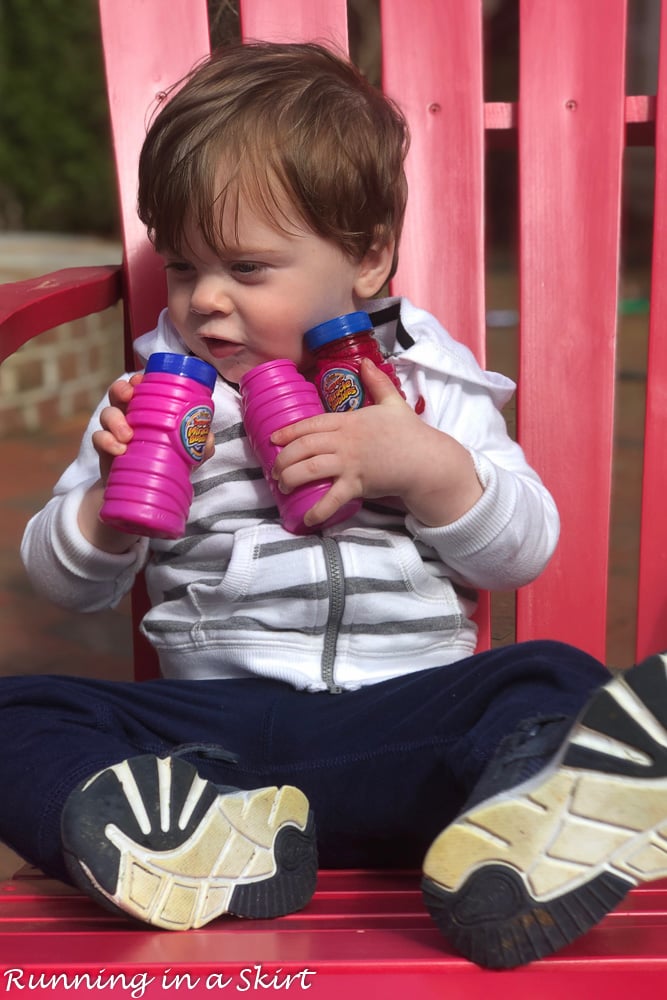 Praying…
There is so much to pray for right now and the doctors and scientists who are working on a vaccine for this thing are at the top of my list.
Happy Easter weekend everyone. I know this one will so different but we are trying to make the best of it with a special dinner at home, church online and the boy's first Easter egg hunt at home. I hope you can find a way to do the same. Stay healthy everyone!
I've been doing a monthly Currently… post since August 2015. Catch up HERE! Thank you so much for reading today and for your comments.
This post contains Amazon affiliate links.
Your turn!
Answer one of the Currently… prompts above.