Today I ran the Chicago Marathon and became a "Marathoner." The day has been one giant blur of crazy emotions from fear, elation, pure joy and just a little disappointment. I laughed and cried and did something I once thought was impossible. It was worth every step... even the super painful ones near the end.
I am going to do some full recaps of the marathon this week, but just wanted to let everyone know I'm still alive and kickin! I'm a little sore and tired, but I think that's to be expected. haha!
Here are a few picture highlights that I hope you enjoy in the meantime…
Thank you all for your support, I couldn't have done it without such amazing people behind me!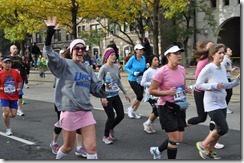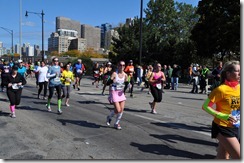 AND! We still have more time to get more girls running. I've raised $613 for Girls on the Run of WNC. Every $125 I collect sponsors one girl to learn the joy of running. I'd love to get the number up to at least $750. Help me out, if you can! Any donation size that you can afford will help.
Here is the link: