I got a couple of e-mails and lots of comments on my dress the other day. It makes my day when people compliment my clothes!
The dress is a BRIGHT yellow, almost neon yellow fitted shift dress. The necklace is pink enamel with rhinestones. Yes… I just said pink and rhinestones. I don't know how I lived without this necklace.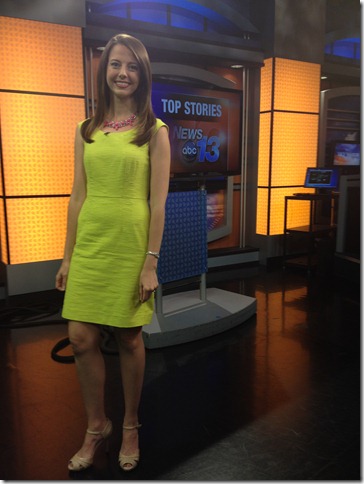 I'm still embracing all of the bright colors that are so popular this season. I do wish the dress wouldn't have wrinkled as much when I sat down though—Don't you HATE when that happens? I usually try to buy fabric that I know will not have a problem, but sometimes the fabric surprises me. Oh well… I guess it's the perfectionist in me.
Fitted Shift Dress in Neon Yellow - Ann Taylor (40% off sale earlier this summer)
Pink Enamel and Rhinestones - J Crew Outlet
Shoes - White House Black Market (Clearance!)
I love finding shoes on a clearance rack or in the back of the store. It's my biggest shopping high!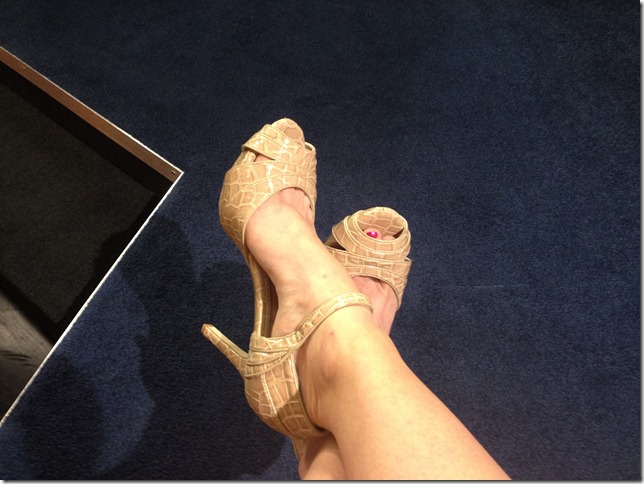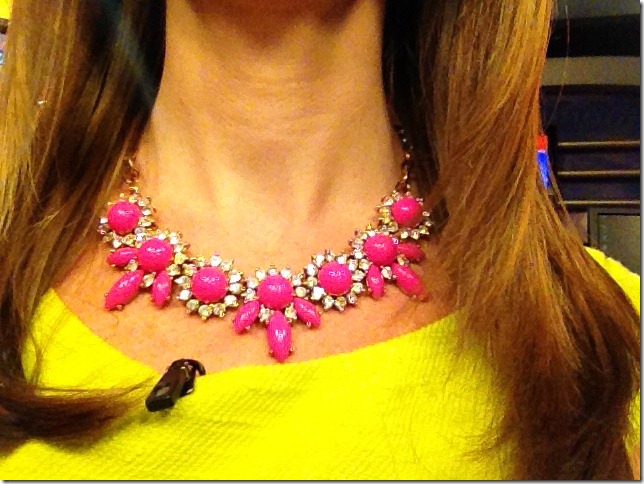 ------------------------------------------------------
QUESTIONS:
WHAT DO YOU THINK?
WHAT'S YOUR FAVORITE ITEM TO BUY ON SALE?
DO YOU NORMALLY WAIT FOR A SALE?