Ever wonder what it is like to be a race director? I've always been amazed at the amount of organization that goes into putting on races. Whether it is a 5K or a marathon, there is so much involved to get thousands of runners from packet pickup to the finish line.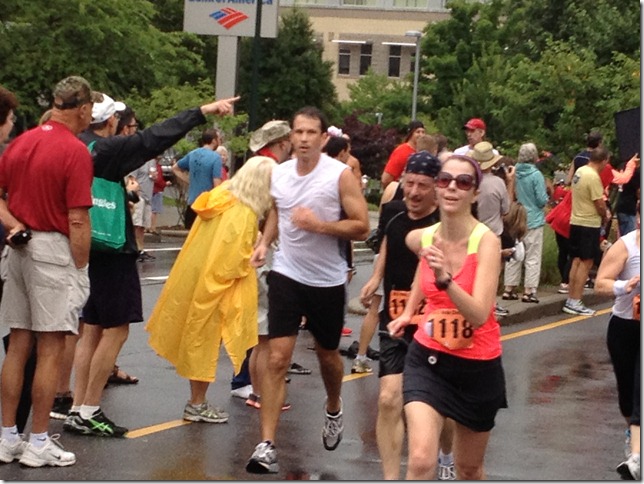 This is my finish line sprint… a lot goes into making this moment happen!
I recently sat down with Daphne Kirkwood with iDaph Events to find out how she got involved in planning many of the local races in Western North Carolina.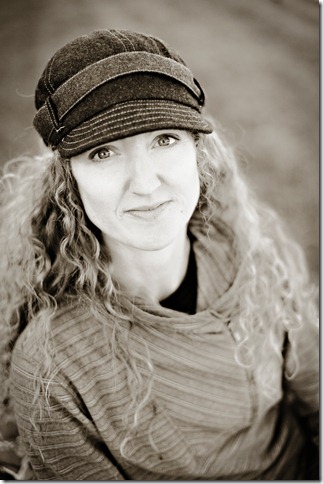 (Image courtesy – Katherine Brooks Photography)
Hi Daphne!
If you live and race in WNC, you may have noticed her new company logo attached to race packets and on the back of race t-shirts in the past few years.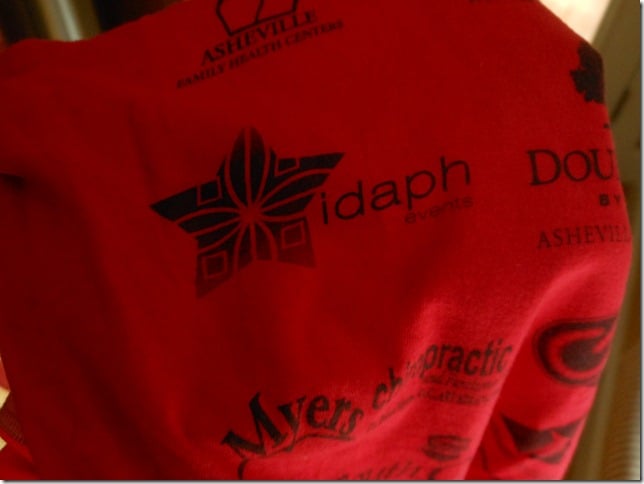 I first saw it on the back of my Biltmore 15K shirt from last year. It turns out that race was the beginning of iDaph Events making a mark on WNC racing.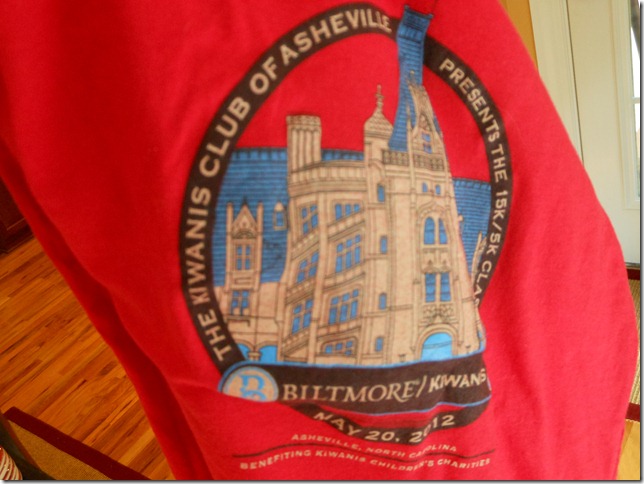 Daphne told me she never expected to have a job as a race director but she is glad that her love of racing and planning events came together to allow her to start her own business. "There is a need for professional race management and guidance." Daphne said, she continues "I've always liked creating experiences for people."
After years of running herself and competing at an elite level in triathlons, Daphne took the next step in the world of racing and launched iDaph Events in 2011. She says they design, manage and produce premiere running, cycling and multisport events in Asheville and WNC. Signature events include the Asheville Marathon at Biltmore Estate, the Carolina Kid's MultiSport Series, the Lung Buster Time Trial Series, Pisgah Omnium, Du the Asheville Du (duathlon at Biltmore Estate) Asheville Triathlon and the LPC Triathlon. It makes me tired just typing all of those races!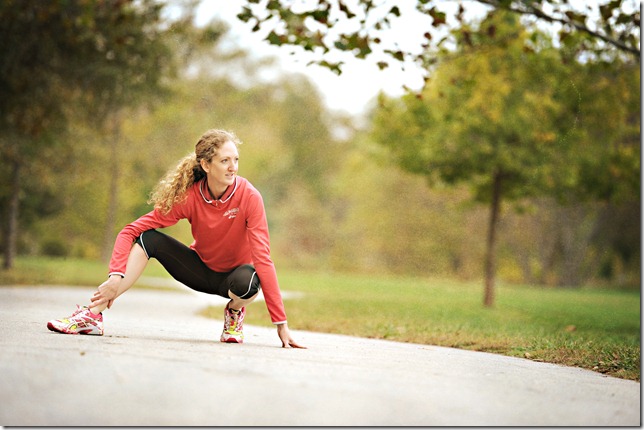 (Image courtesy – Katherine Brooks Photography)
One of the most notable experiences this year was in the inaugural Biltmore Estate the original "Asheville Marathon." It was the first full marathon to be raced in Asheville. Daphne said, "It was the biggest challenge of my life for sure."
1,300 runners and 300 volunteers came together for the big event last March. "As far as business goes… everything possible is thrown at you." She continues, "Putting on a marathon is a huge feat."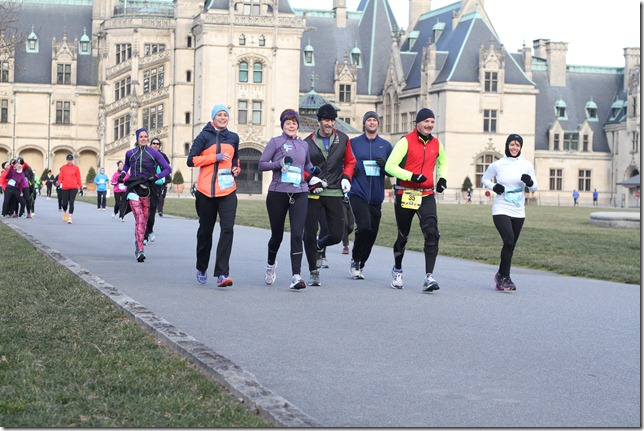 Running in front of any castle-like structure is awesome…
Daphne came up with the idea of running 26.2 miles through Biltmore when she worked there. She knew that when the Estate added some bridges to connect the west side to the east side there would be enough mileage for a marathon. She presented the concept of the marathon to Biltmore management and was thrilled when they gave her and her new company iDaph the go ahead to make it happen.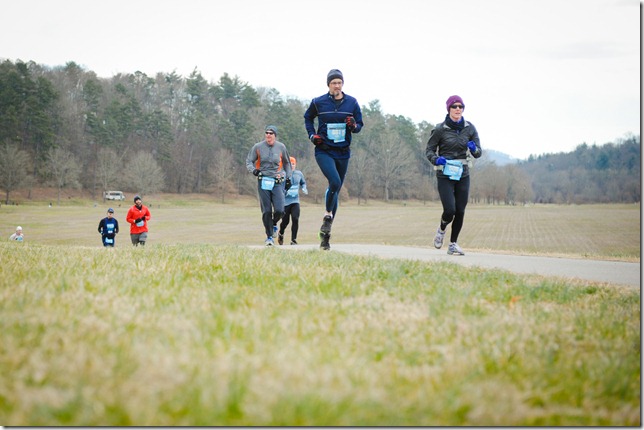 Daphne worked for over a year to put on the Asheville Marathon last March. It was so successful there are already plans in place to have it again next year. You can sign up for it HERE.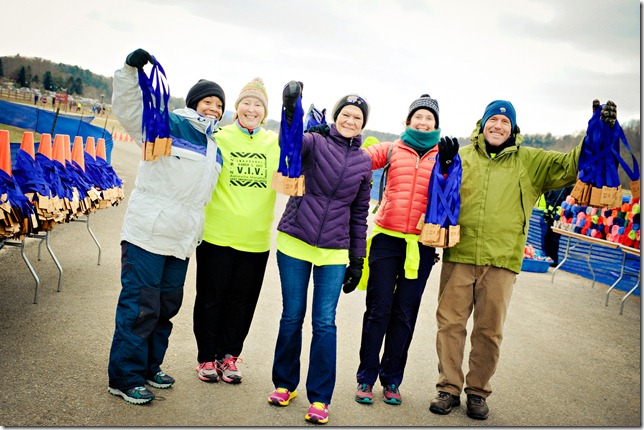 She adds, "For me creating something from scratch and seeing it to the end is a huge accomplishment. Seeing the whole process through and seeing it at the end and seeing reactions and people's experiences turn out the way I envisioned them happening. That has been super rewarding."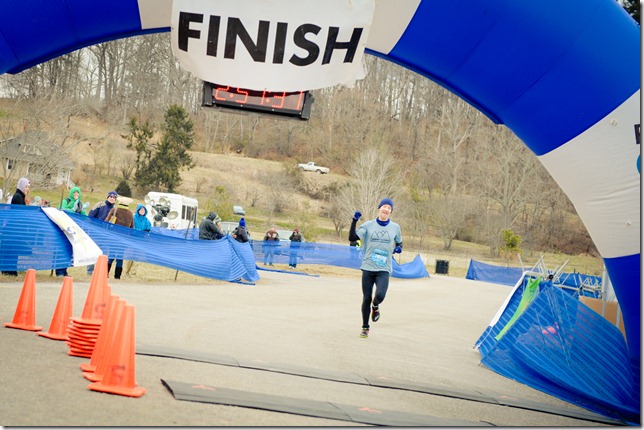 Daphne says she's already planning on some improvements for the 2014 marathon. "The Asheville Marathon this year will have some new enhancements to the course that should make it a bit easier on the legs in some of the harder rock/gravel sections and the finish line/chute will be revamped and different this year." Daphne also adds that the course is still a Boston Qualifier! Great news for speedy runners.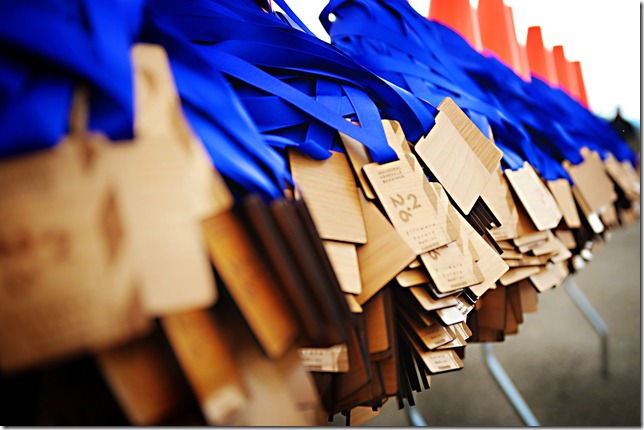 You know I love a medal!
So look for her and IDaph's logo on the local racing scene. She is already making a mark with some fantastic events and polishing some of our old favorites. I asked her for some race advice for my readers. She says, "Believe that you have put the work in and you are ready. Tell yourself as you are standing on that start line… I'm trained, I'm ready and I can do this. Relax, breathe and enjoy the experience."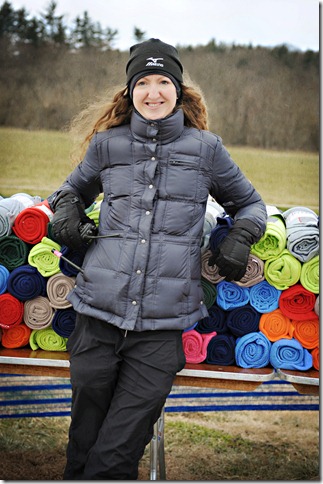 Thanks Daphne and great advice! You must believe in yourself to stand up and race! We will see you at your next event.
And btw… I will have to see I could make it a little warmer for next year's Asheville Marathon!!!!
You can check out Daphne's website by clicking HERE!
--------------------------------------------------------------------
QUESTIONS:
WHAT IS YOUR FAVORITE RACE?
WHICH RACE DO YOU THINK IS PUT ON REALLY WELL?
WHAT'S YOUR BEST RACING ADVICE?
[/fusion_builder_column][/fusion_builder_row][/fusion_builder_container]