Sometimes, while life keeps moving you on that never stopping conveyer belt, you get to take a break from the day to day routine and witness something amazing.
Saturday was one of those days.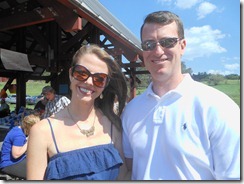 I spent a perfect afternoon at a farm to support a dear friend who has been dealt a very bad hand.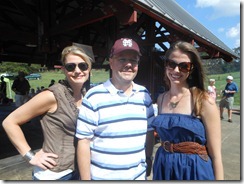 Of course Holly was there too!
My good friend and coworker Jay Siltzer and his family have been up against a life- altering situation. His beautiful, talented wife Kelly was diagnosed late last year with leukemia. Her diagnoses alone is enough to stop you in your tracks. But, it all seems a little more unfair and bitter considering Jay himself is a two-time cancer survivor. And on top of that Jay and Kelly have a 4-year-old son, Malachi.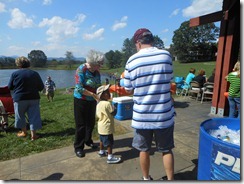 There's Malachi on the run.
He's a hard one to catch up to!
But, sometimes life's most impossible situations bring out the absolute best in people.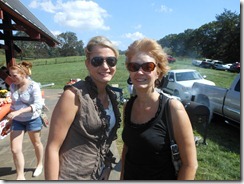 Holly's mom, Karen, even came with us!
After having treatments in Hendersonville for most of this year, Kelly had to go to Duke hospital earlier this month for the treatment that will hopefully save her life. She had to have strong rounds of chemotherapy and then a stem cell transplant. It's been three weeks since the stem cell transplant and, so far, her body is accepting the new, healthy cells. This treatment alone is a miracle.
But life is never just as simple as taking the treatments and praying to get better. The bills for these treatments and the transplant are starting to build. Kelly has had to stay at a medical apartment in Durham because doctors are trying to keep her out of the hospital as much as possible. Basically, she doesn't have an immune system right now and any germs or infections could kill her. So all of her daily blood work, tests, and treatment are considered outpatient therapy. The amounts are quickly adding up and working in local TV news is not as lucrative as you may think. Jay and Kelly need some help.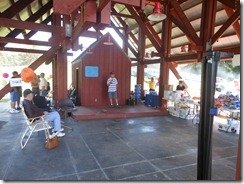 Jay was blown away by the crowd of hundreds that came to support
Friends, family and even viewers all came together to let the Siltzer's know they are not alone.
Jay and Kelly's church family figured this all out and decided to do something about it. They all rallied and put together two fundraisers. A golf tournament and a huge family fun picnic. Both of these events were an overwhelming success. Between golf fees, selling sponsorship to holes, silent auctions, food and admission sales, they raised fifteen thousand dollars. Can you believe that? It's nothing short of another miracle.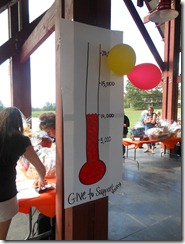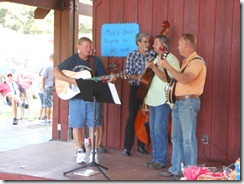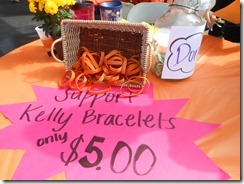 Events like this remind you of the importance of church & community. It reminds you that overall, most people are good and want to help each other out. Just seeing so many people come together made you feel the presence of a higher power. And if that wasn't enough to convince you of God's hand in all of this, look at this untouched picture taken Saturday at the farm.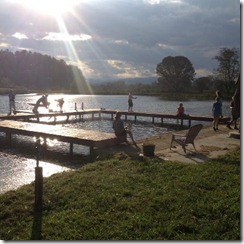 Unreal. This sent chills down my spine.
Kelly still has the fight of her life ahead of her. There is still a chance of rejection from the stem cells. But with a community like this behind her, we all know the biggest miracle of all – her full recovery – is coming.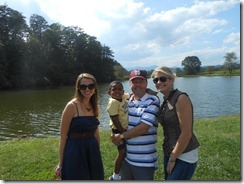 Look! We finally caught up to this busy guy!
Kelly—we are watching out for your boys while you are away.
Good luck and we are all praying for your complete recovery.
[/fusion_builder_column][/fusion_builder_row][/fusion_builder_container]