Running is free, but racing can get expensive. Here are 7 ways to save big on racing!
I'd like to thank Coupon Sherpa for sponsoring this post about racing for less. As always, all opinions are my own and I only write about companies I love and think you will enjoy hearing about. Thanks for supporting posts like this that allow me to publish Running in a Skirt daily for free.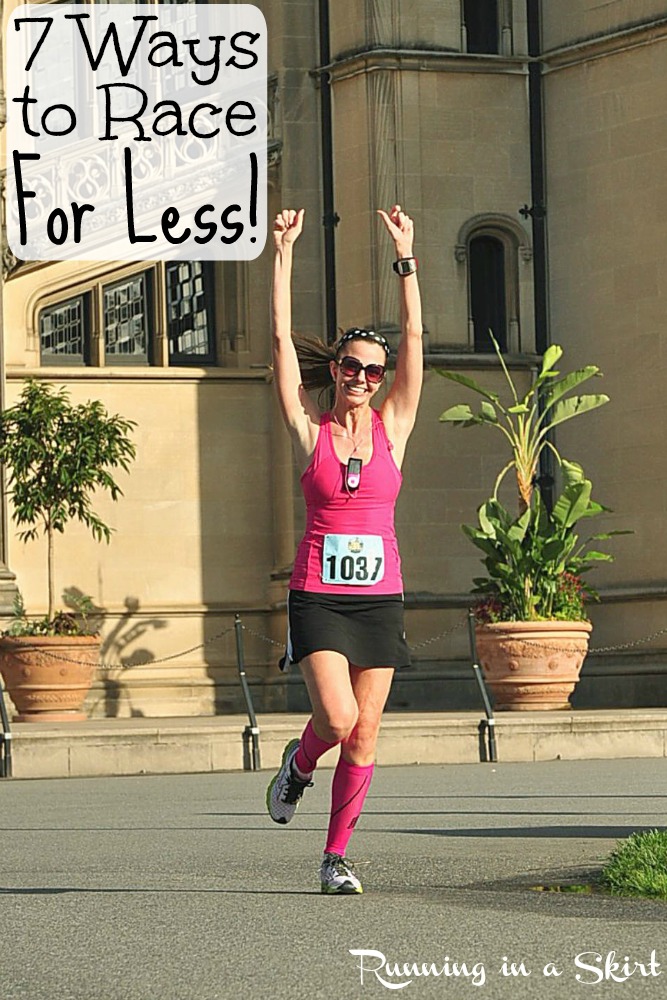 Hi everyone!
I'm traveling back from Dayton, Ohio today and will be sharing more from my trip on Wednesday. It was so nice to see my family, but it is always nice to be home as well. I wanted to make sure you had some fun reading while I was gone, so today I'm talking about running, racing and saving money... something many of us love.
I don't know about you, but I'd be afraid to add up all the money I've spent on racing over the years. One single race can easily cost $500 or more if it's a destination race or a marathon! And I've done all of those. Even small local races can add up if you do enough of them.
And all those shoes? Running may be technically free... but when you really get into it, the dollars can add up quickly.
I don't know anyone who isn't interested in saving some cash, so today I'm sharing a few ways you can start racing for less!
[fusion_builder_container hundred_percent="yes" overflow="visible"][fusion_builder_row][fusion_builder_column type="1_1" background_position="left top" background_color="" border_size="" border_color="" border_style="solid" spacing="yes" background_image="" background_repeat="no-repeat" padding="" margin_top="0px" margin_bottom="0px" class="" id="" animation_type="" animation_speed="0.3" animation_direction="left" hide_on_mobile="no" center_content="no" min_height="none"]
7 Ways to Save Big on Your Next Race. #run #runchat
Click To Tweet
7 Ways to Save Big on Racing
Register Early
Avoid last-minute surge pricing by registering early. Committing to a run early in the season provides more time for training, too! I've run races on a whim and races I've trained for.. it is much more rewarding to run a race you've put in the time and trained for.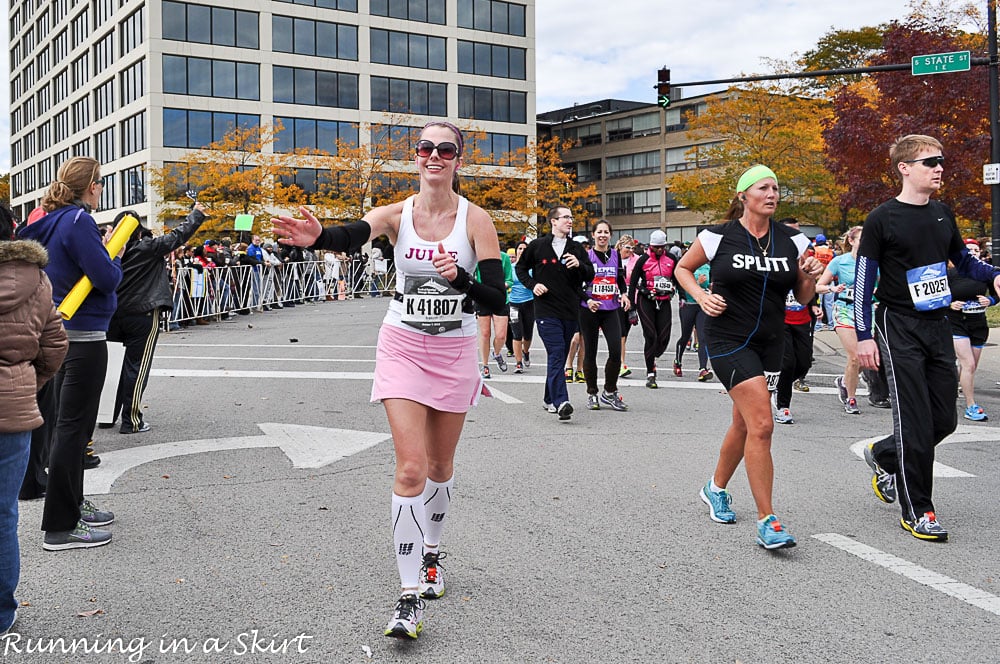 Consider Volunteering
While you can't run a race while volunteering, you may receive discounts or free race registrations for future events. Plus there is nothing more rewarding than supporting a fellow runner!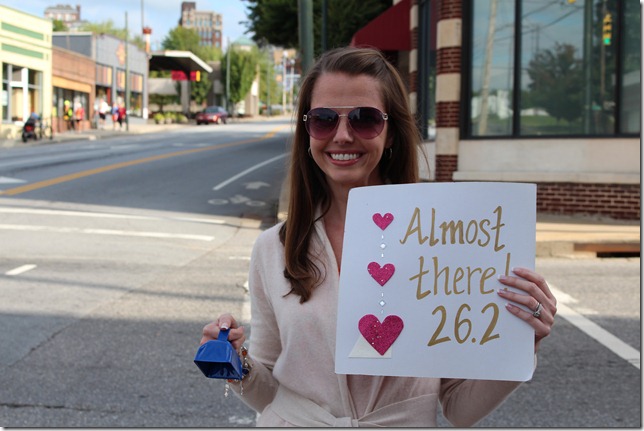 Two big races that do this are the Reebok Spartan Race and NYC Marathon.
Join a Running Club
A local running club may host several community races throughout the year and offer free or discounted rates to members. Asheville has a great track club that even offers a Grand Prix event.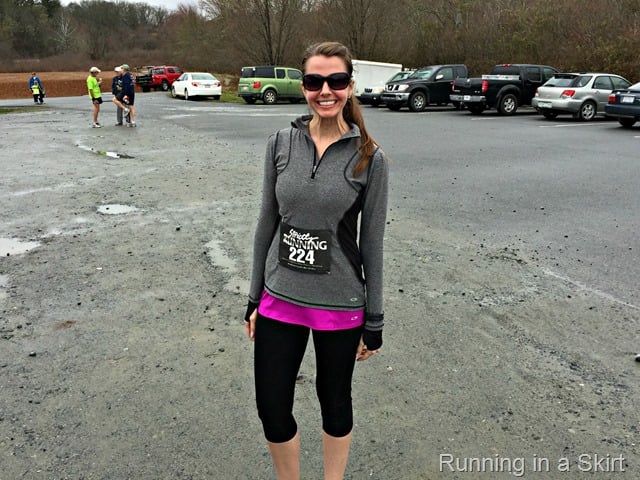 Run Local
Races sponsored by local companies and causes are always less expensive than national races (Color Run, Spartan Race) or well-known events like the NYC Marathon. Plus, all/partial proceeds often benefit a local cause.
I am a huge fan of supporting local charities through racing. My friends and I are "Running for Paws" here... supporting a local animal shelter! Racing local can sometimes cost as little as $20 and the money goes to support groups that are working hard to make our world a better place.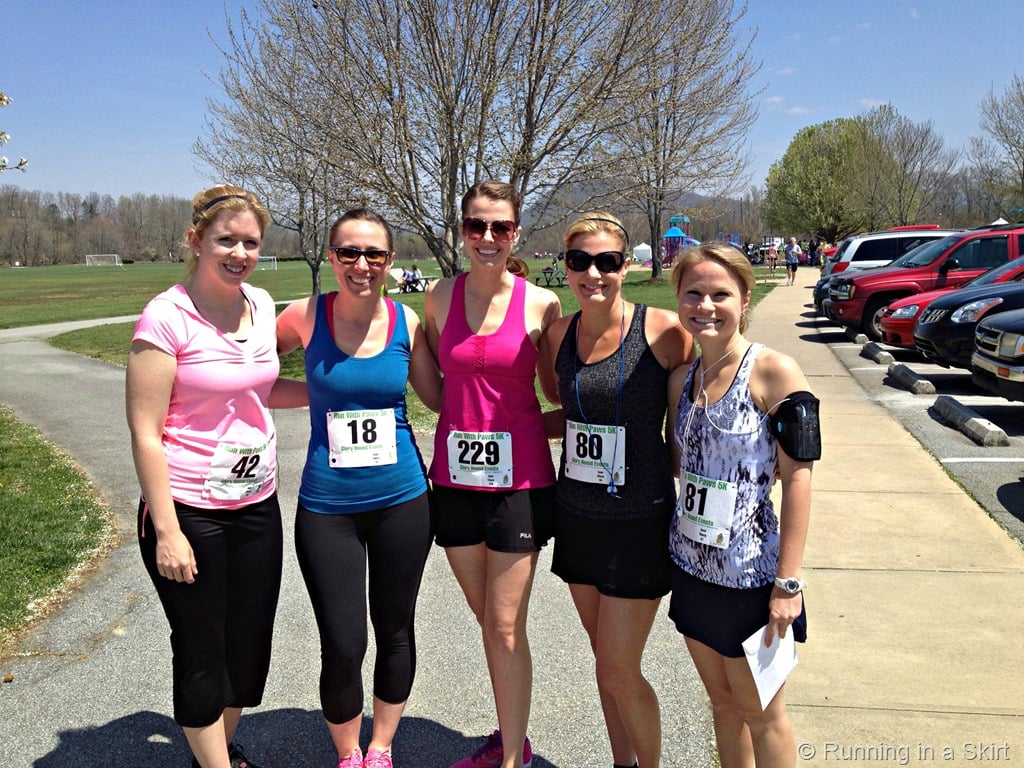 Take Advantage of Deals and Coupons
Groupon and LivingSocial may offer vouchers for upcoming national races in your area, for 40 to 60-percent off race entry fees. I've seen the Color Run and mud runs with Groupon vouchers. I'm not a fan of being "dirty" but this was totally worth doing once!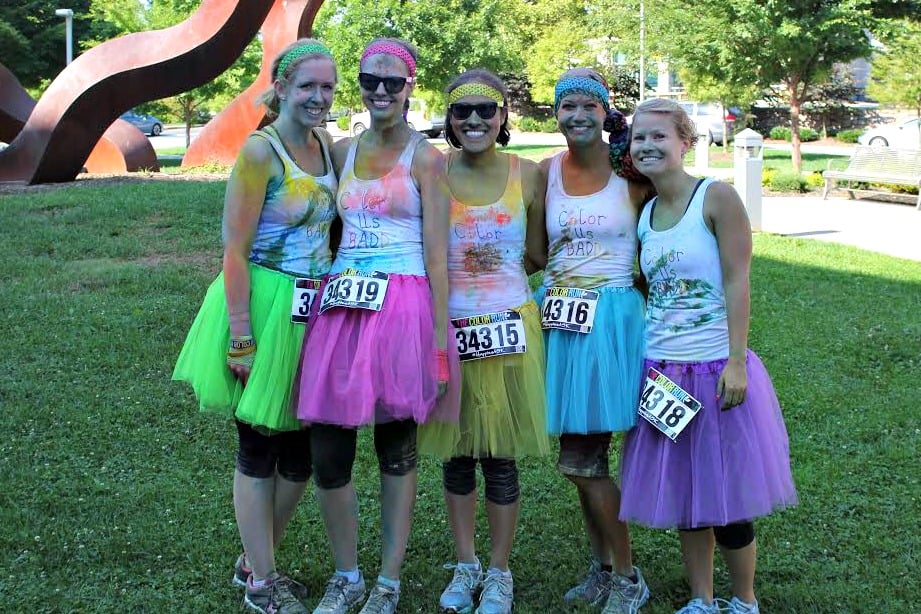 Sign up for Newsletters
When you register for races, it's usually through a third-party like Active.com. These sites have newsletters that keep you informed about upcoming races in your area and often extend coupon codes for subscribers.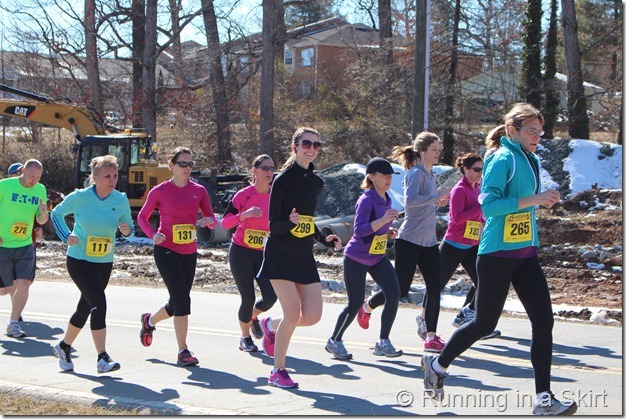 Invest in Quality Shoes
Quality running shoes are key to getting the best experience -- and therefore the best bang for your buck -- from races (and running in general). Bonus points if your shoes are pink! <---oh wait that's just me! lol!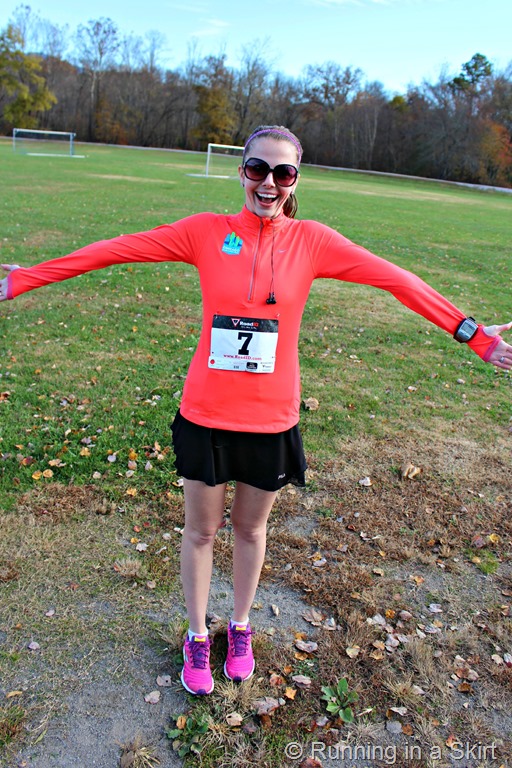 Once you know what shoes work for your feet, save money by shopping at outlet stores, waiting until holiday weekends when stores like Famous Footwear and Dick's Sporting Goods offer sales and coupons; or shop online with Finish Line and other online shoe shops using promo codes through Coupon Sherpa.
If you check their site first, you can really find some amazing deals... even up to half off! So start with Coupon Sherpa the next time you are shopping!
Racing is EXPENSIVE! Here are 7 Ways to Save Big on Your Next Race. #run #runchat
Click To Tweet
Follow these tips, and you'll be saving on racing soon too!
Like this post on ways to save big on racing? Find it later by pinning this to your favorite Pinterest page!

And remember to check the coupon code page on Coupon Sherpa next time you are in the market for new running shoes.
Thanks for making Running in a Skirt a small part of your day! See you tomorrow for Easter Popcorn recipe!
Your turn!
Check out Coupon Sherpa and tell me the best deal you found!
Runners– What would you add to my list?
I'm linking this post about Saving Big on Racing with Marvelous Monday, Jill Conyers for Fitness Friday & Inspired to be Fit, Amanda for Thinking Out Loud Thursday, Coaches Corner, and Annmarie for Wild Workout Wednesday.[/fusion_builder_column][/fusion_builder_row][/fusion_builder_container]