This post is sponsored by BabbleBoxx.com on behalf of Conagra Brands. As always, I only write about products I love. Thank you for considering supporting companies who support Running in a Skirt.
Life with twins is as crazy as you can imagine. Today I'm sharing my life hacks for surviving the twins first year!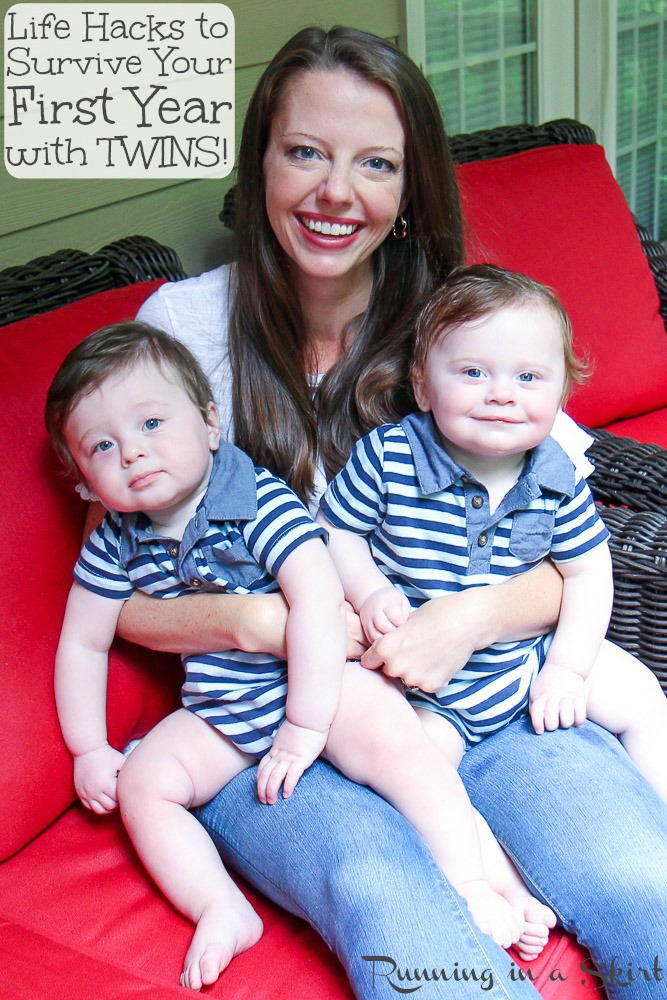 Hi guys!
When I found out I was having twins I laughed and cried at the same time. After trying to get pregnant for five years, I was overjoyed to finally be getting the family I'd longed for. At the same time though, I'd be lying if I said I wasn't also in a state of sheer panic about how the Hubs and I would ever manage taking care of two babies at a time. I hadn't taken care of babies since I was a teenage babysitter and he had never even changed a diaper before!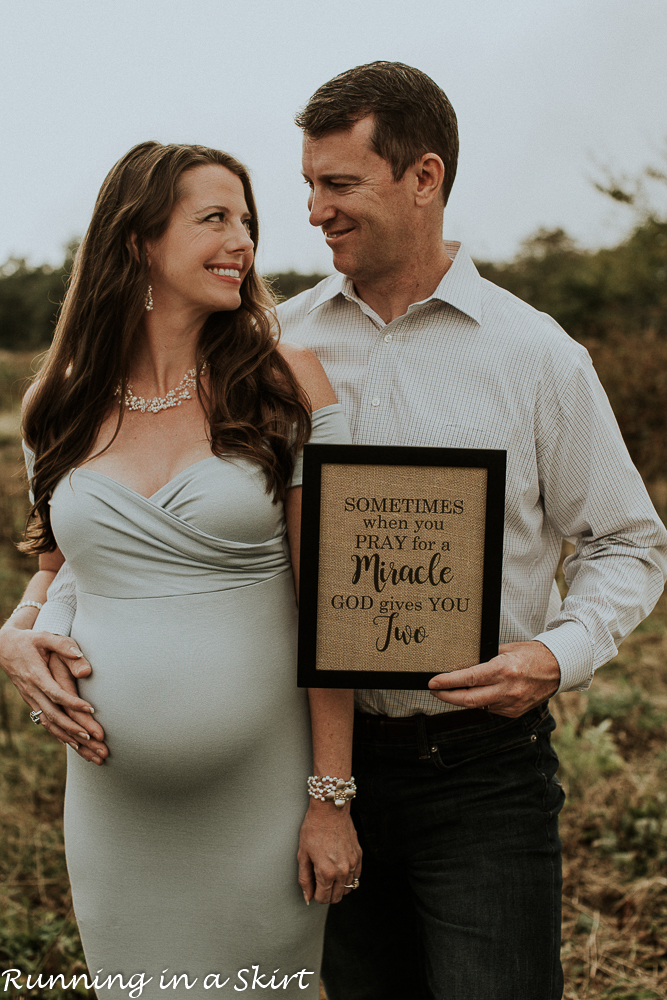 Being the Type A folks that we are we spent a lot of the time I was pregnant reading book after book about the logistics of taking care of two babies at a time. A lot of what we read had tips on surviving twins like having them was some sort of natural disaster. Now that I've had twins I can assure you that two babies at one time really was like a hurricane hitting our entire existence BUT there really are some simple things we've done to help us weather the storm with a smile.
We are still a few months away from being able to say we survived the first year with twins, but I do feel like we are in the home stretch. So today I thought I'd share some of the surviving twins' first-year tips that really made a difference in our world. This post is also for you folks who may be pregnant with twins or those of you who have asked me how we do it!
Surviving Twins - First Year
Get on a Schedule
The one piece of advice that was woven into all of the twin baby books we read was to get the babies on the same schedule and keep it. So from the moment, we got the babies from the NICU we started feeding them and having them sleep at the same time. In those early stages, it was the only way we were even getting 30 minutes of rest between feedings. Once the babies were old enough to establish crib naps we worked hard to have them nap at the same time and bedtime is religiously the same time every night.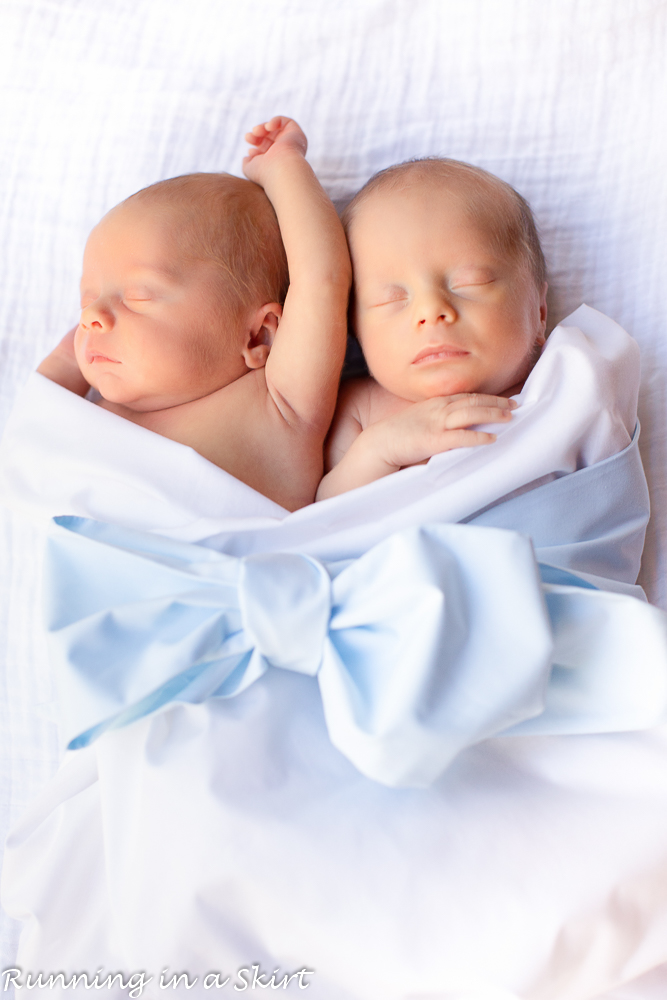 The babies thrive off of their routine and have generally been good sleepers and eaters. It is just not worth it to us to do anything at this point that rocks their routine.
Frozen Food
With all that you have to do to take care of two babies, it can be pretty easy to forget to take care of yourself. Remembering to eat is a real thing with two babies. Before the twins arrived I stocked my freezer with both freezer meals I made AND lots of pre-made frozen food from the grocery store. The benefits were two-fold... I didn't have to go to the grocery store as much AND I had lots of easy meals that I could make without a lot of work.
It's actually quite surprising the tasty, healthy and convenient options you can find in the frozen food department these days. That even includes LOTS of vegan and vegetarian options. If you pick carefully there are a lot of wonderful options that can help you get a meal on the table fast... which is exactly what you need with two babies crawling around.
I actually had so much food in our big chest freezer and I'm just now restocking. Here are a few things I added to my collection the last time I went to the store.
Birds Eye OvenRoasters™ Sheet Pan Vegetables Broccoli & Cauliflower
I love these veggies! Birds Eye OvenRoasters™ Sheet Pan Vegetables make roasting vegetables easier than they have ever been before.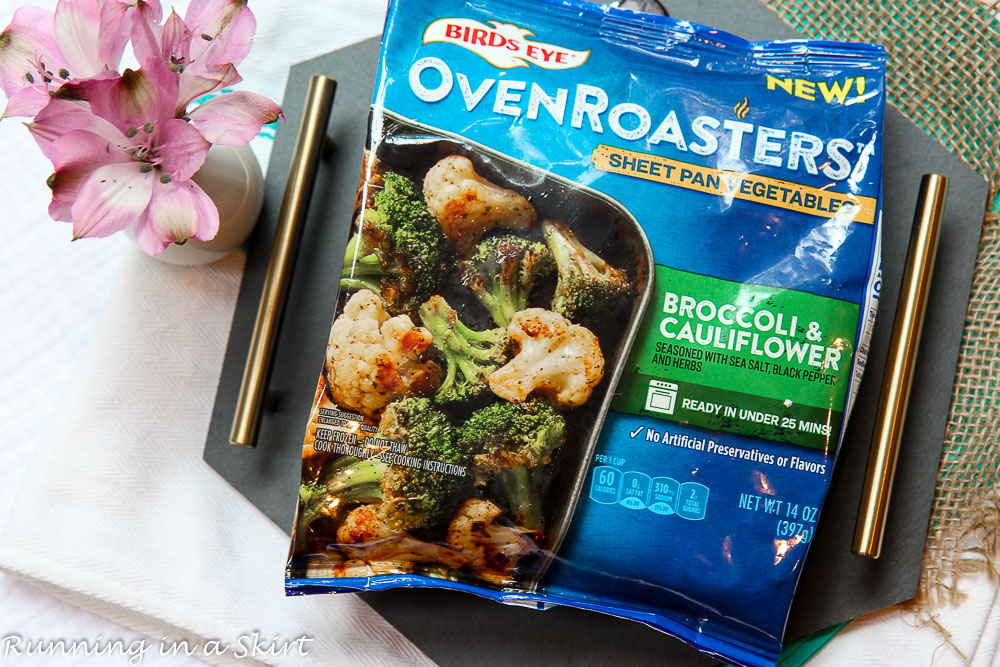 These veggies are perfectly pre-seasoned to allow for deliciously crispy texture right on my single sheet pan. All I do is put them in the oven and they are ready in under 25 minutes with no artificial preservatives or
flavors. They are ready in under 25 minutes and I even use a peice of foil so I have no cleanup.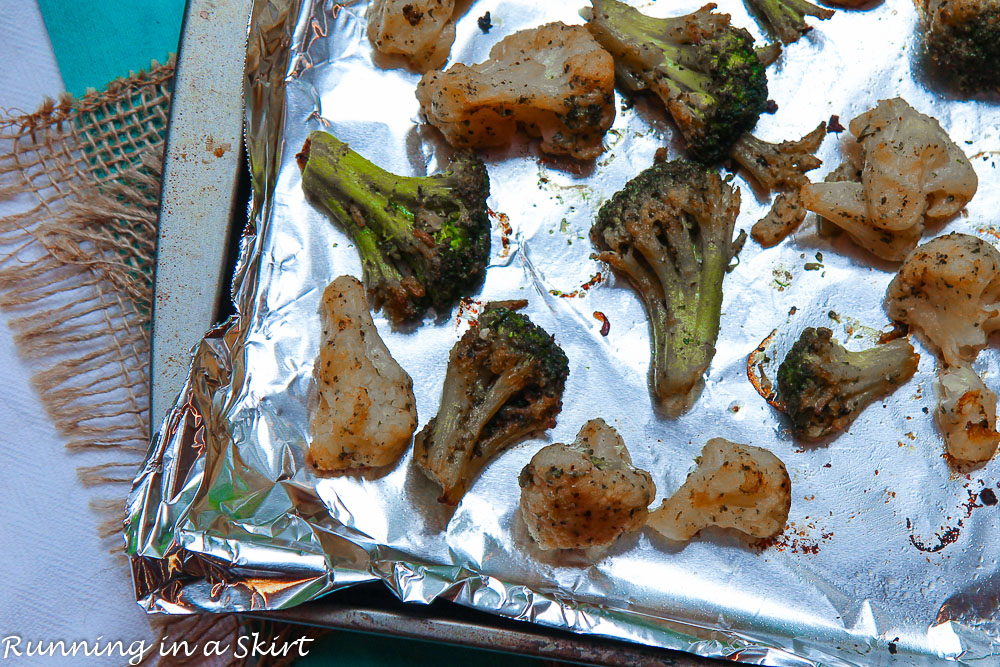 If you are looking to mix up your side dishes... start here!
Gardein Nashville Hot Chick'n Tenders
Gardein makes such good meatless plant-based proteins. I love that these Hot Chick'n Tenders are juicy with just a kick of spice! They are made with Gardein's proprietary Pea + Wheat protein and are always certified vegan, non-GMO, dairy-free, and kosher.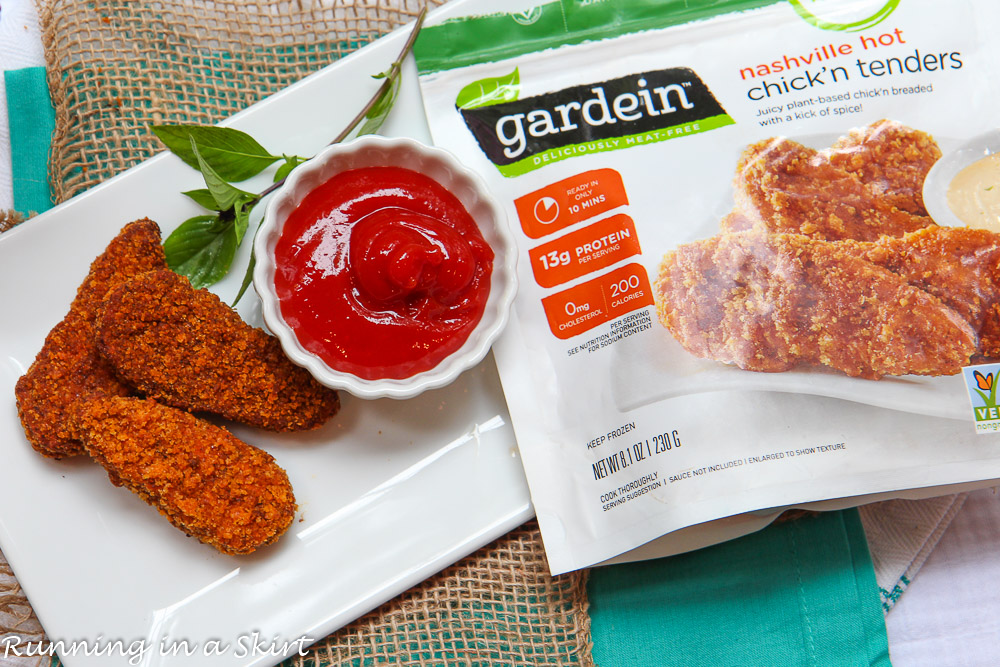 They are delicious with great taste and crispy texture and go perfectly with the roasted veggies above for as part of an easy wrap or sandwich. Just add lettuce, tomato, and my Greek Yogurt Chipolte Lime Ranch.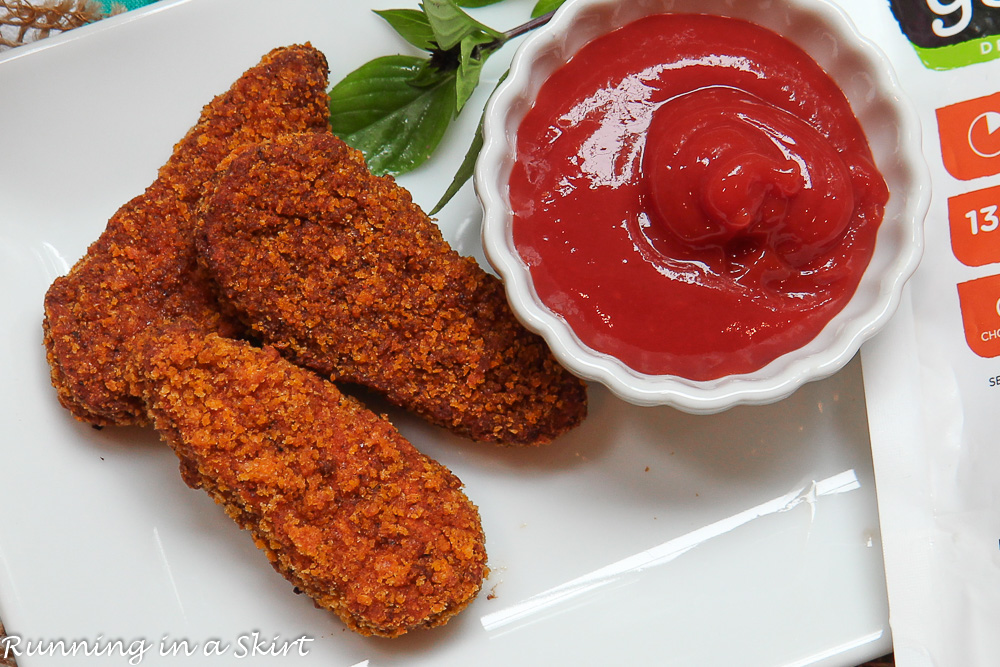 I love spice and that I can now jump on the trendy hot "chicken" bandwagon with these.
Healthy Choice Vegan and Vegetarian Power Bowls Falafel & Tahini
Lunch is something that usually happens with babies on my lap or at my desk these days. I always keep these Healthy Choice Vegan and Vegetarian Power Bowls Falafel & Tahini in the freezer so I know I have a good vegetarian lunch option around.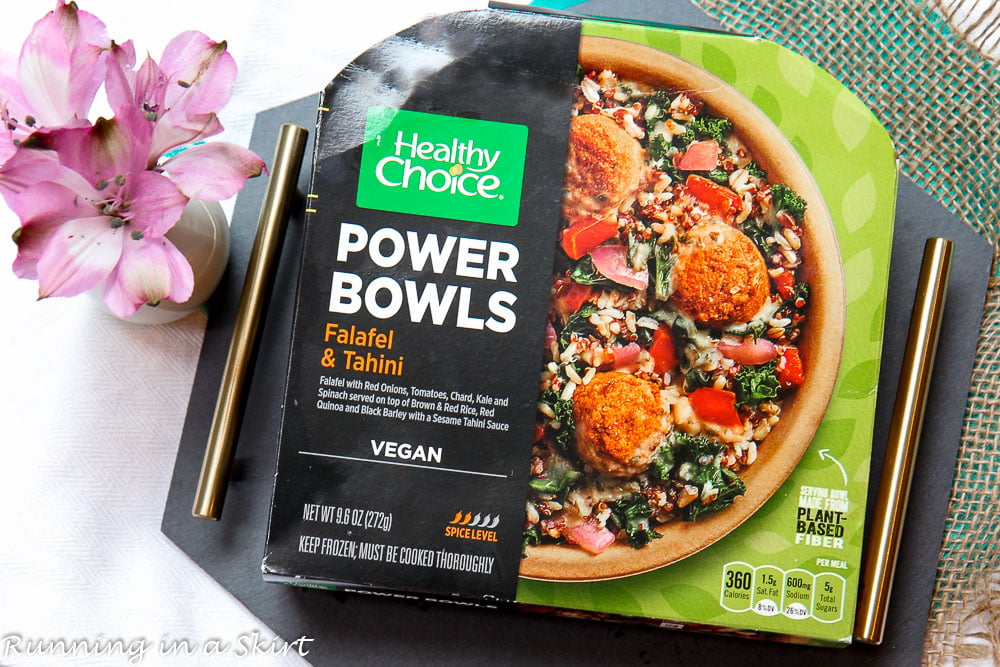 The bowls are filled with crispy falafel, red onions, and tomatoes and topped with a perfectly with a creamy sesame tahini sauce, all on top of a nutrient-rich assortment of whole grains and leafy greens, like red quinoa, black barley and kale.
SO much goodness in one bowl!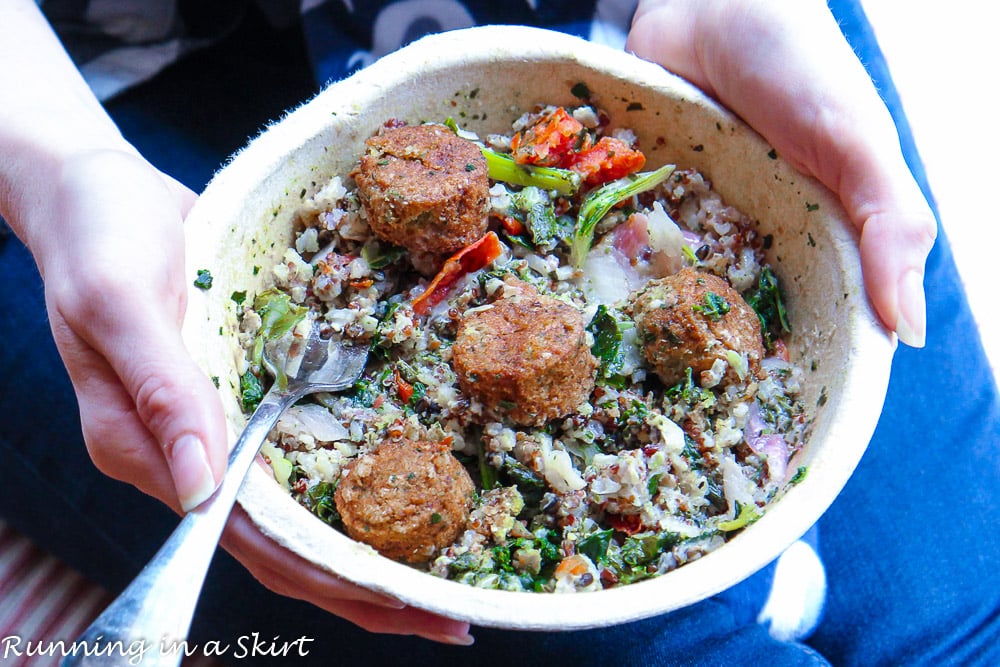 I seriously love these new vegetarian and vegan frozen food options and think y'all should try them.
Get Out of the House
Getting out of the house with two babies is daunting. I remember one day my neighbor asked me to come over to play with her baby. It was raining and the logistics of getting twins inside her house just yards away from mine seemed so overwhelming that I told her I couldn't come. Luckily she talked some sense into me, helped me and we had a great time BUT getting out of the house with two babies is never going to be a piece of cake.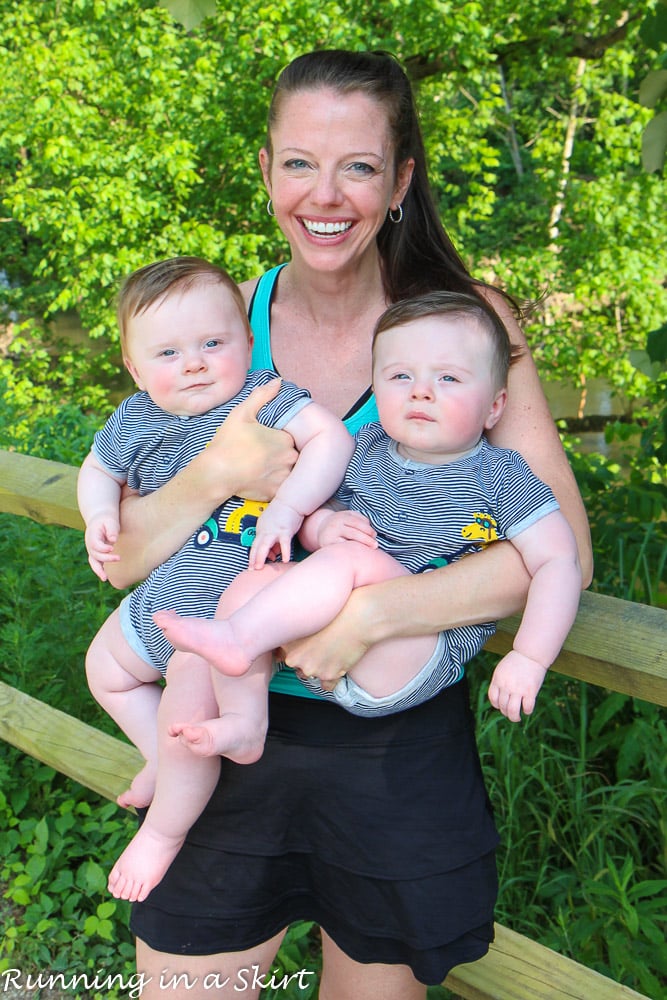 With that said, getting out of the house has been one of the best things we've done with the babies. The days we leave go by faster, the babies are happier and I'm happier. Even just walking around a store shows them something different about the world and expands their horizons.
Get a diaper bag packed, keep a stroller and toys in the car and find reasons to get out of the house.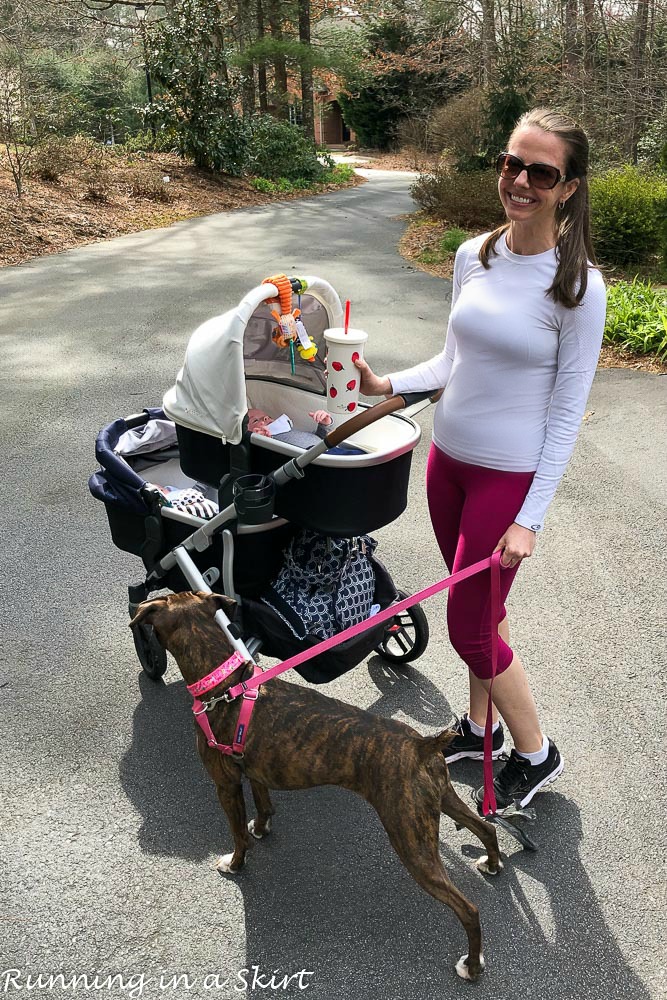 Even a walk around the neighborhood can make a huge difference.
Find Peace with Doing Less
This is something that hasn't come naturally to me at all. I'm the kind of person who tends to fill her plate so much that I end up stressed out even before babies. I've had to do a serious soul search and be ok with doing less. I've had to accept that I might only get ONE extra thing done in a day other than watching the babies... sometimes less. I've had to be ok with doing the bare minimum around the house and not committing myself to any extras. This year I've learned to say no to myself and others and just bring life down a notch.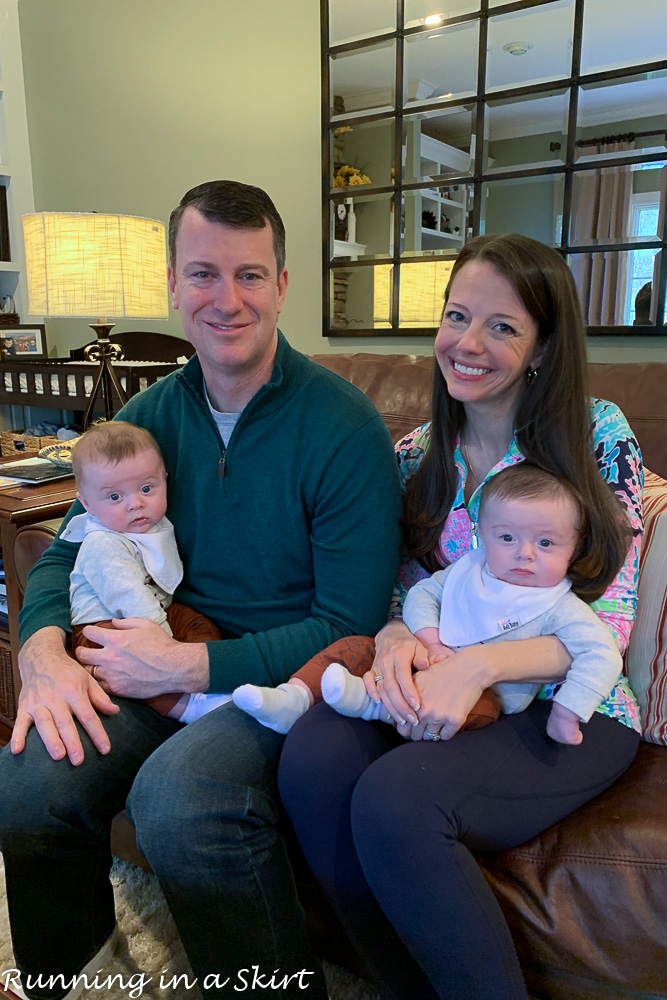 Taking care of the babies takes more time than I ever even imagined and if the babies are alive at the end of the day I call it a win. Anything else is just a bonus.
Get Some Help
Getting some sort of help is the single best way to survive the first year with twins. Even the best parents need a break. For the first few months, we lined up family visits so we'd have extra people in the house which helped tremendously. We said YES to anyone who offered to help us. So many of our dear friends brought us food and came over to hold a baby.
After that, we decided that since we don't have any family in town we'd hire a nanny a few afternoons a week so I could continue my work with the blog and we could have an occasional date. There is no way I'd be able to do much else without that small amount of help. Having extra hands has helped keep my sanity.
If hiring help isn't an option for you... find those good friends who offered to help and actually take them up on it. Going to a gym or church is also a great source of childcare for less. Even a few hours a week can help you keep your identity!
New Vegetarian & Vegan Eats
Don't forget to check out these tasty and delish vegetarian and vegan dishes the next time you are in the frozen food aisle. Frozen food is frozen at the peak of freshness and can be a great way to keep quality food in the fridge, especially when life gets busy whether you have twins or not!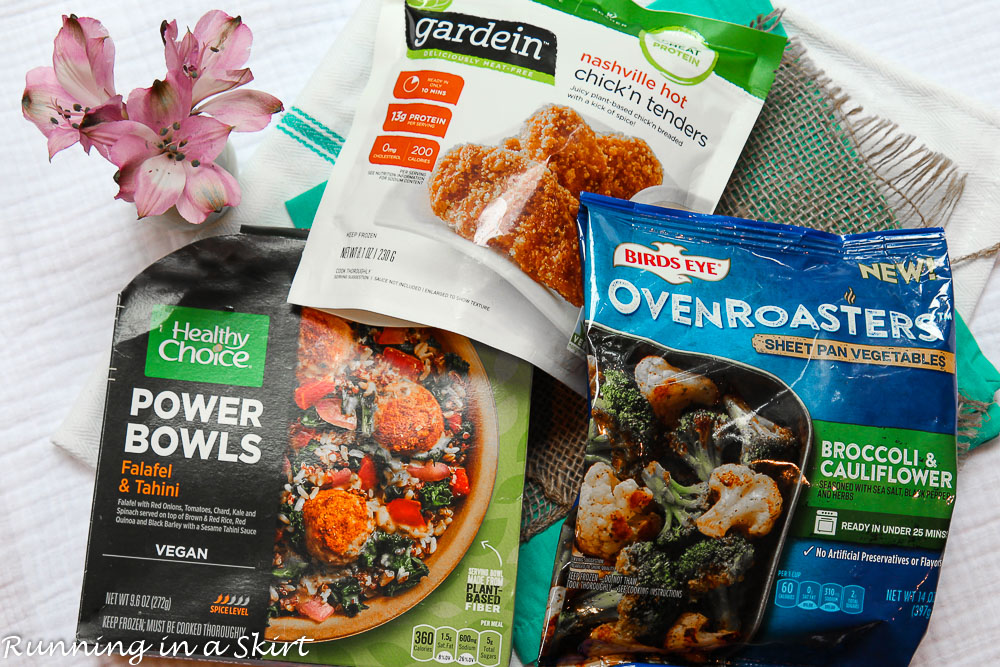 Pin for later!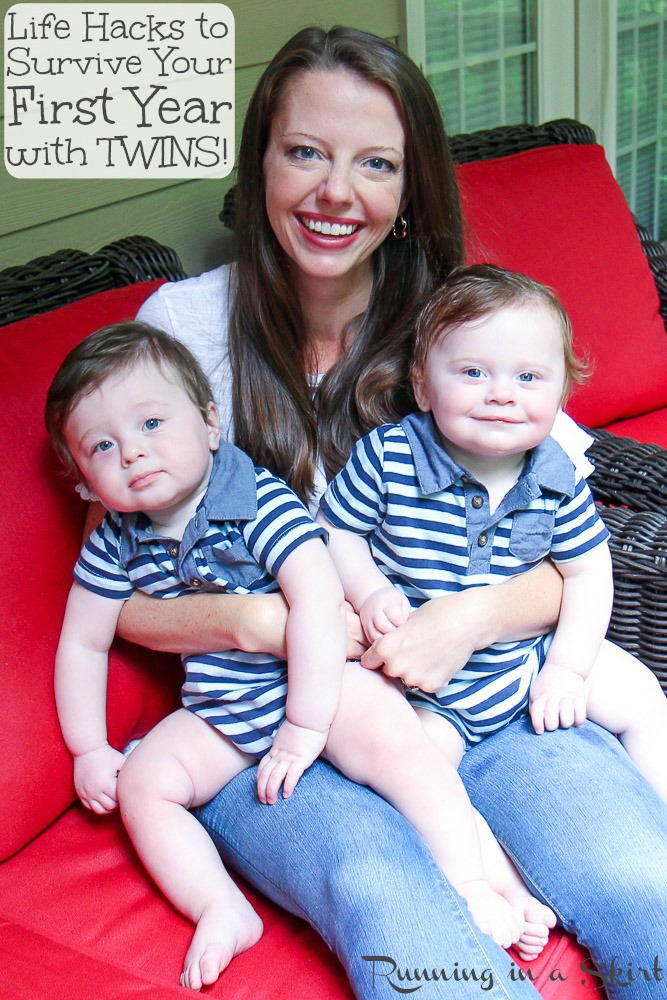 Your turn!
Which frozen veggie dish would you like to try?