I'm working with Emerald® Nuts today to bring a new adventure to my winter fitness and snacking routine. Thank you for supporting Running in a Skirt!
Think outside the box when it comes to winter activities! Here are 5 reasons why you should give hiking in winter a shot.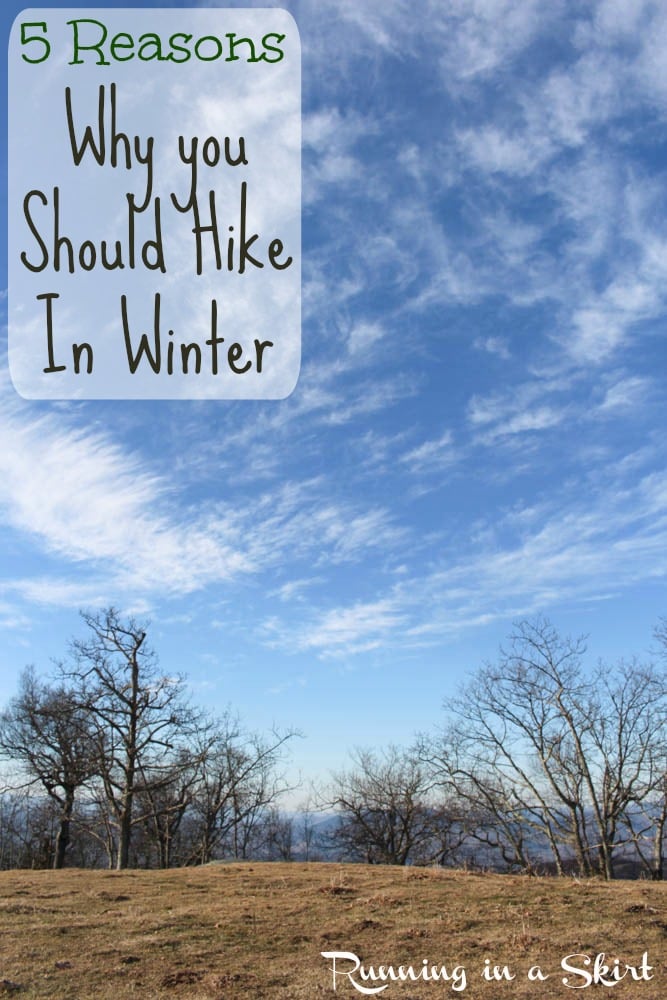 Hi friends!
I'm the first to admit that I avoid cold weather and winter like the plague. I'm much more likely to run on the treadmill than put on layers and conquer the cold and I tend to limit my outdoor activities this time of year. I'm a total wuss- I know! I think it's the former Florida girl in me that still prefers warmer weather.
I'm hoping to shake up my normal patterns this year. Even though I'll probably still do my cold runs on the treadmill, one goal I have is to go on at least one winter hike (hopefully more!) Luckily Asheville weather is variable enough that I can usually find a weekend in the upper 40's or 50's to go. I've even gotten really lucky, like this past weekend and found weather in the low 60's .
So here are 5 reasons you should be bold and go on a hike this winter!
5 Reasons Why You Should Hike In Winter
The trails look completely different without the foliage.
It's fascinating to go on a trail you've seen in spring, summer and fall and see how different it looks in the winter.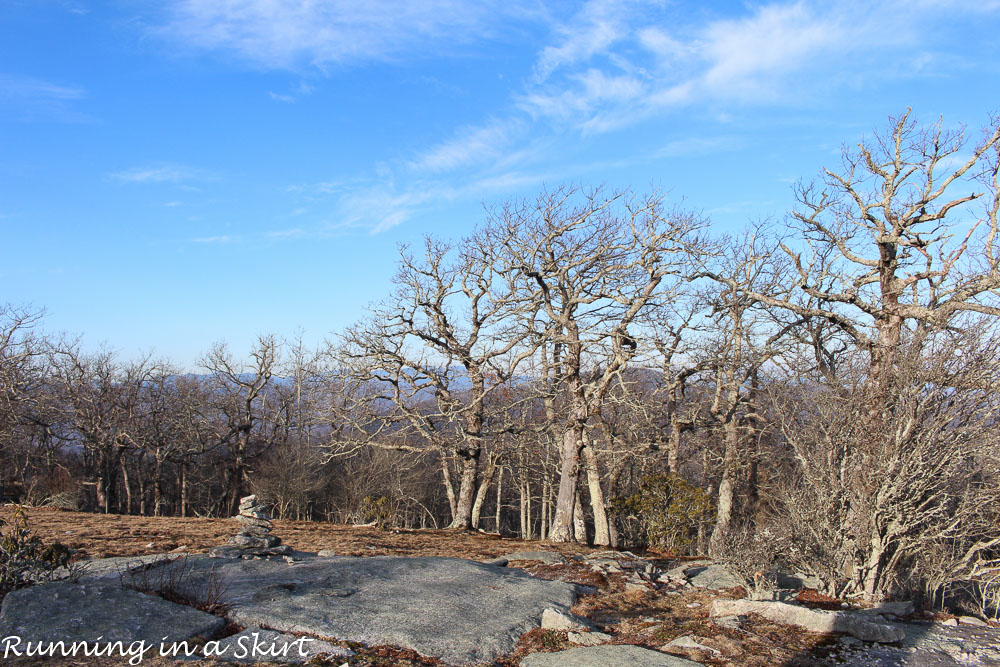 Trees that are lush and green, look stark and scary this time of year. The lack of vegetation allows you to focus on other parts of nature like rock formations or the stark blue sky.

You can embrace the mild winter days.
Feeling cooped up all winter is not fun. Hiking is a great way to embrace those mild winter days and get fresh air.
Clear winter days also bring the most beautiful clear blue skies. There is often haze in the summer that can limit your views. You get the best long range views in the off season.
Frozen waterfalls.
If you can go on a mild day, after a long cold snap, you can see all sorts of gorgeous ice. From frozen waterfalls to icicles, viewing the chilly parts of nature is nothing short of beautiful.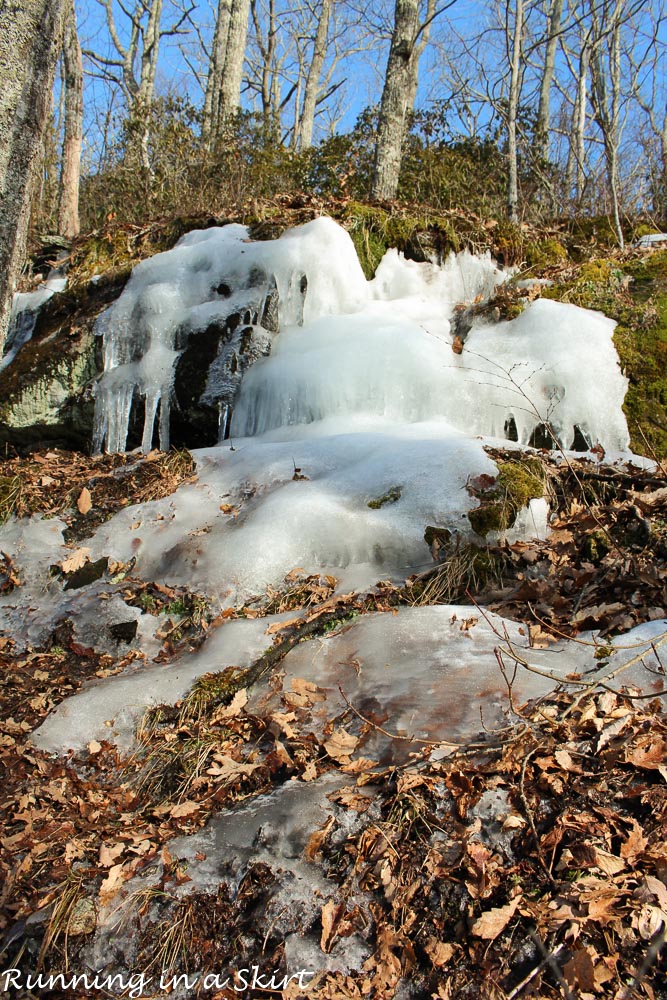 Once you get moving, it's not that bad.
Yes. It's cold. But if you can get past those first few minutes and start moving you will warm up quickly. Hiking an uphill like this will quickly warm you up and make you forget it's winter. You'll most likely start losing layers quick!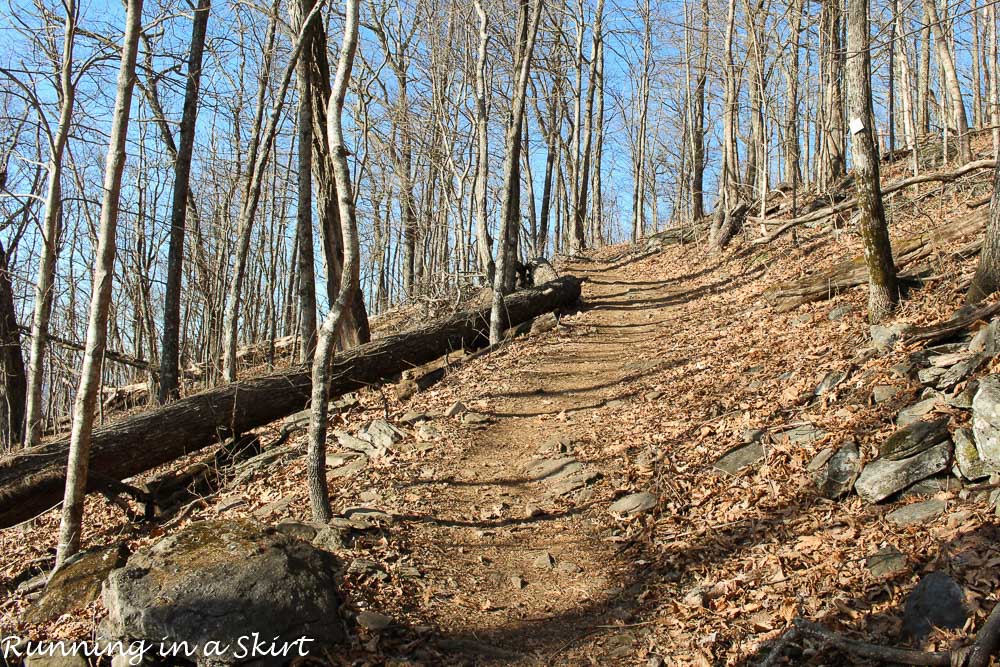 Brings adventure to winter.
I love finding adventure and doing something new. Hiking is a great free way to bring adventure to your life.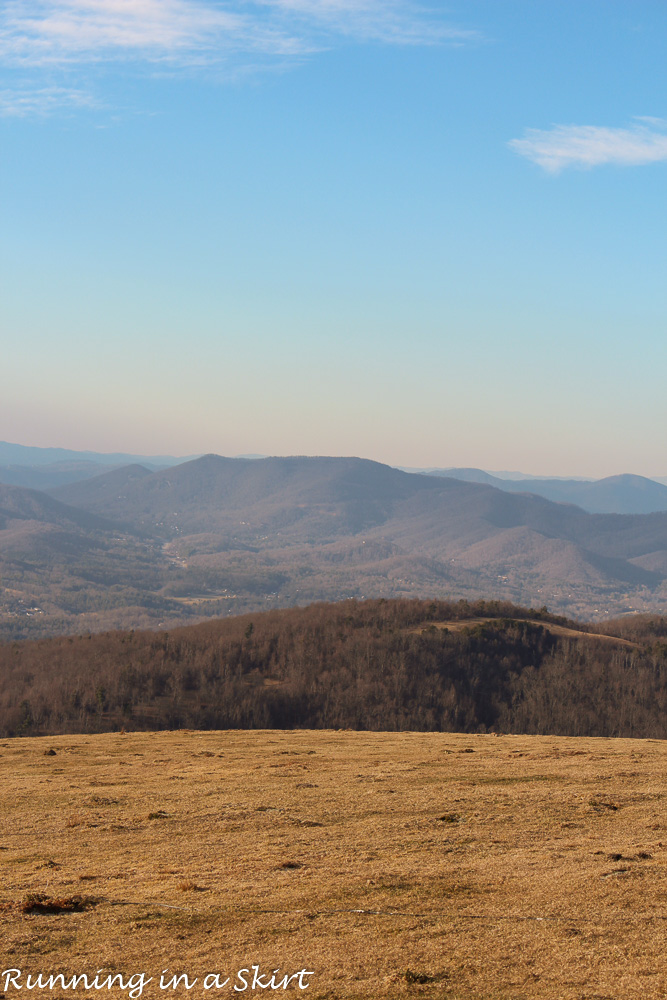 Another way I bring adventure to my life and hikes is trying new Emerald Cashews in some pretty awesome new flavors: Dill Pickle, Jalapeno, Sriracha and Salt & Pepper.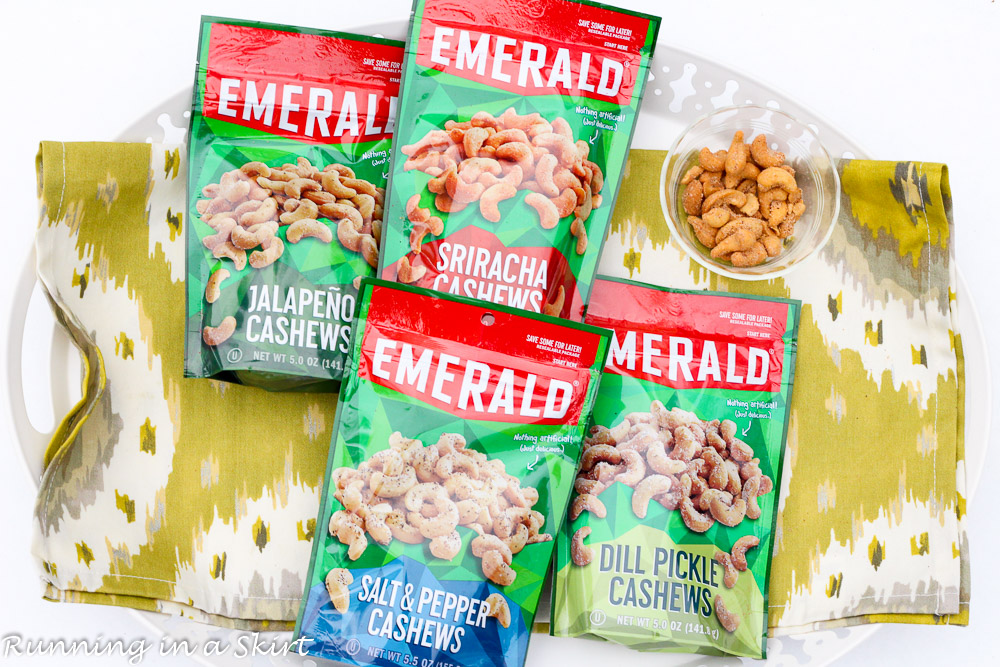 My favorite is Sriracha with spicy red chili, garlic and a hint of vinegar.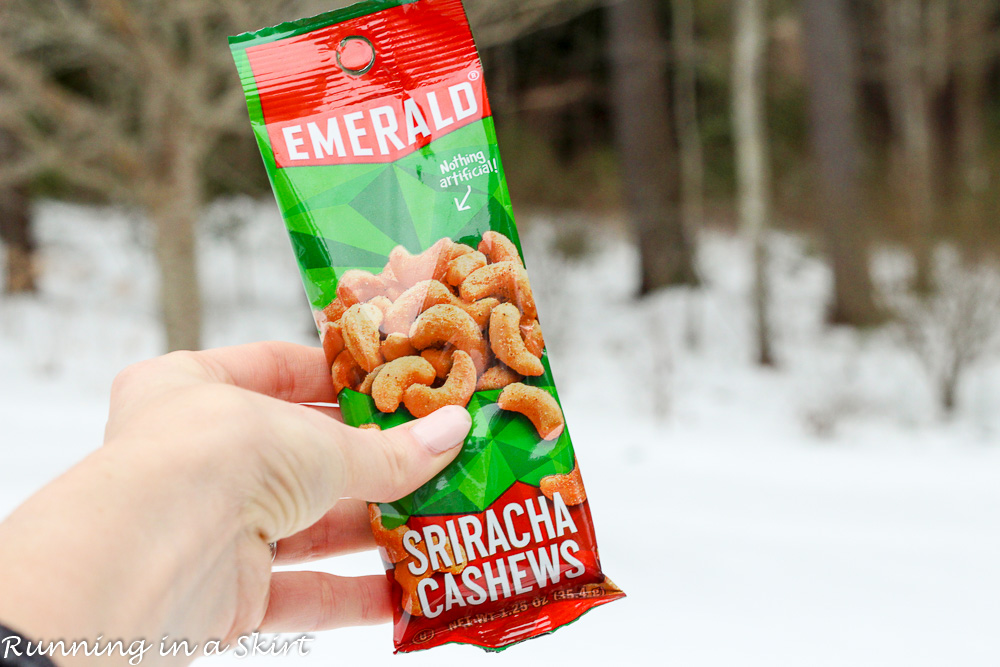 Followed closely by the classic salt and pepper, which really brings out the natural flavor of this very nutty nut.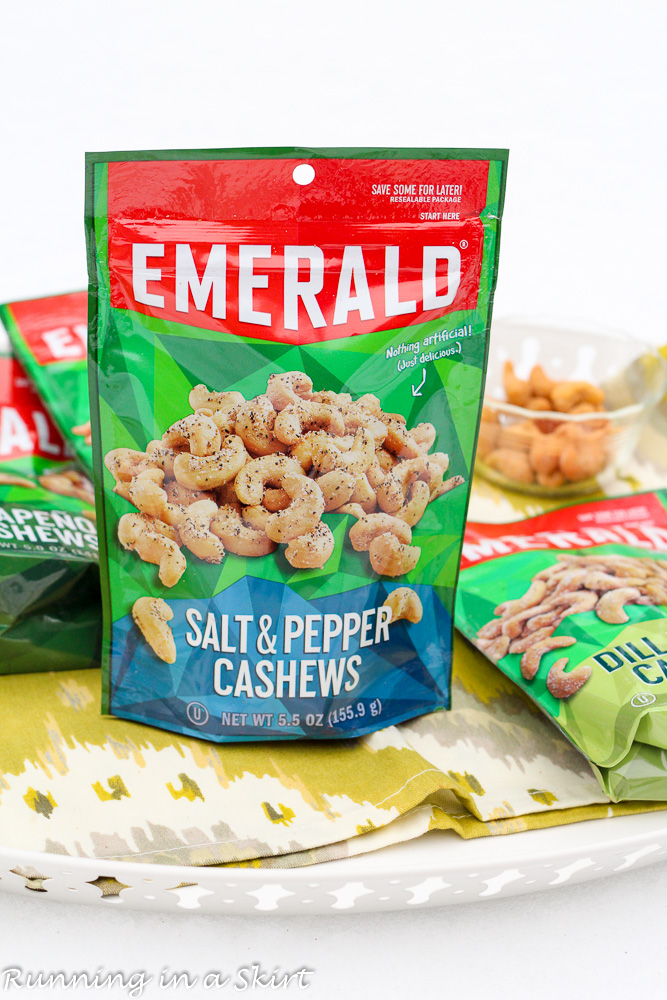 Emerald Cashews bring bold adventure to your life and snacks! They really nailed these new flavors and I love taking them hiking with me. They are an easy, nutty snack to pack that is high in flavor and energy.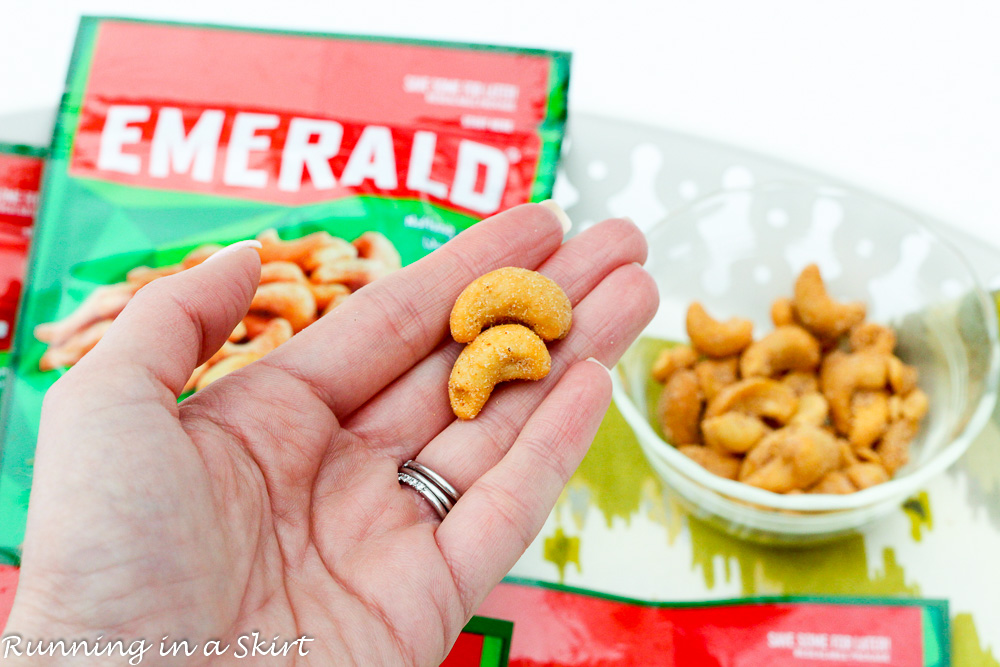 I'm also a fan of their 100 calorie snack packs. They are perfect packing size for a hike.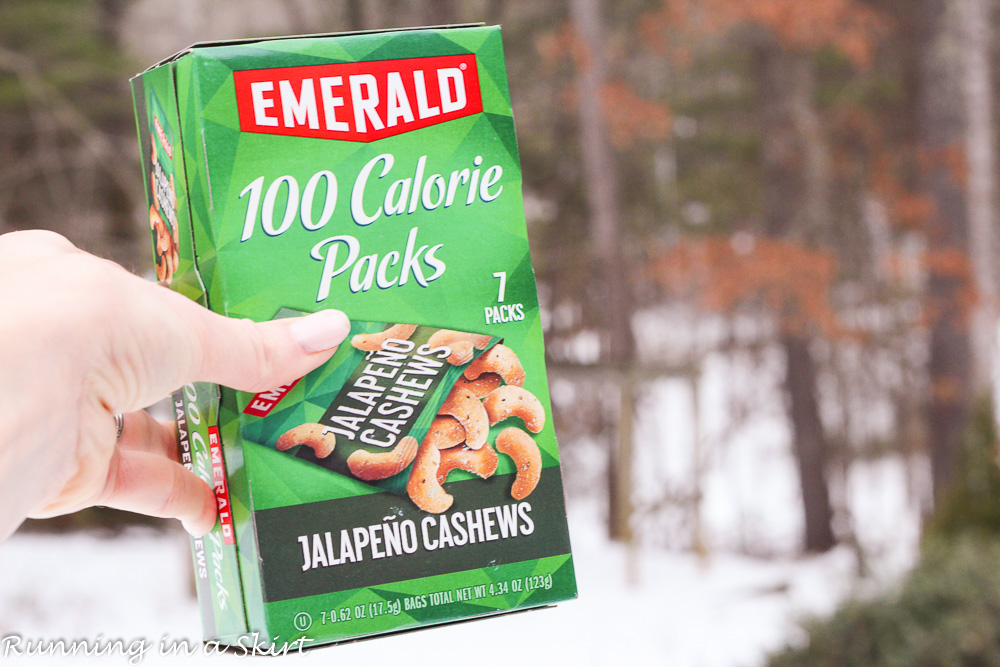 There is nothing boring about a winter hike or the new flavors of Emerald Cashews!
Note on safety.
I'm challenging you to get active this winter too with the bold move of a winter hike. Be smart about it though! Don't pick the coldest day of the year. Choose a mild sunny afternoon, with no chance of rain, snow or excessive wind. Leave early enough so you will not finish in the dark.
Safety is even more critical this time of year. Bring lots of layers, food and water with you. Make sure to wear appropriate footwear. Be extra cautious about the weather and know the temperature drops about 4 degrees for every thousand feet of elevation you gain. Again, don't go if there is a chance for inclement weather including strong winds or precipitation and know the weather can change rapidly in the winter. Go with a partner and make sure you tell someone where you are going and when you plan to return.
Twitter and Beyond
Join Emerald today for the #CashewCraze Twitter Party at 9:00 AM PST / 12:00 PM EST. If you miss that, go boldly go where no other snack nut has gone before: Like Emerald Cashews on Facebook, follow on Twitter and Instagram, and visit them at online.
Need some hiking suggestions in Western North Carolina? Try my hiking page! You can always reach individual hiking ideas through the drop down menu on the top left side of my site.
Thanks for stopping by today! Come back tomorrow for a fun twist on kale salad.
This post is sponsored by Emerald®. As always all opinions are my own and I only write about products I use and love. Thank you for supporting Running in a Skirt.
I'm linking this post with Jill Conyers for Fitness Friday, Amanda for Thinking Out Loud Thursday and Annmarie for Wild Workout Wednesday.
Your turn!
Go HERE and tell me which flavor you'd like to try!