Hello, hello! And happy Monday!
Here's a little look at what's going on in my life right now.
Currently I'm...
Reading...
I finally got a new charger for my Nook! I lost mine months ago and I kept hoping I'd eventually find it, which of course I never did. In the meantime, I had been buying paperbacks again. It was nice to have books to hold, but I was also missing my access to having a bookstore at my finger tips. I'm back in business and first up is the new Nicholas Sparks book, See Me. I'm such a sucker for his books.
Listening...
Kind of obsessed with Carrie Underwood's new one.
Watching...
When the Hubs and I were snowed in the weekend before last, we signed up for the free Netflix trial. We first watched Narcos and I became completely engrossed in learning more about the Colombia drug wars. I can't believe all that horrifying stuff actually happened! The show was more violent than I normally like to watch, but considering the subject it was appropriate and it didn't keep me from enjoying it.
Next we got into Making a Murderer. These shows are so crazy addictive. This is one of the most interesting shows I've ever seen. We watched the entire thing and neither of are sure whether he is guilty or not. What do you guys think?
I'm afraid we might have gotten hooked into continuing past the free trial. I'd recommend either of those shows if you are looking to watch something a little deeper.
Wearing...
Leggings as pants. Don't judge.
Anticipating...
Tax season. The Hubs work is starting to really pick up and I'm going to have to get used to doing more things by myself for a few months. I normally pick some house projects to do this time of year, so I'll have plenty to keep me busy and I'll feel productive. Hopefully that new Netflix thing doesn't win me over. So addictive!
Indulging...
I made a batch of my Black Bean Brownies last week. They are a healthier twist on a classic box brownie. They are so fudge-y and delicious it's the only way I make brownies anymore. The Hubs even asks for Black Bean Brownies instead of regular ones. You know they're a winner when that happens!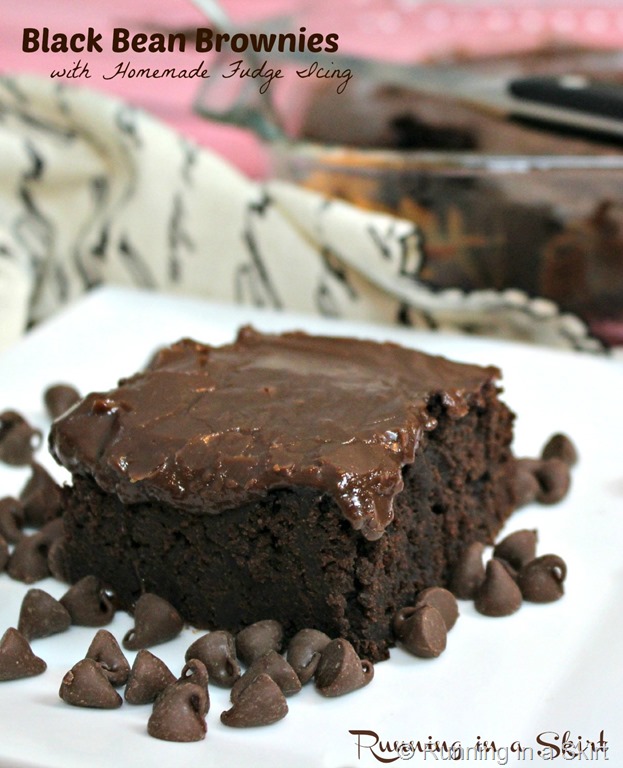 Praying...
In the sake of full disclosure, I wrote the rest of this post very late last week leaving a few holes for what I ate and drank this weekend, which seems kind of trivial as I'm writing this. I also left this section blank to fill you in on what was happening with my dear friend Melanie and her battle with Leukemia. I am now updating this post late Sunday night.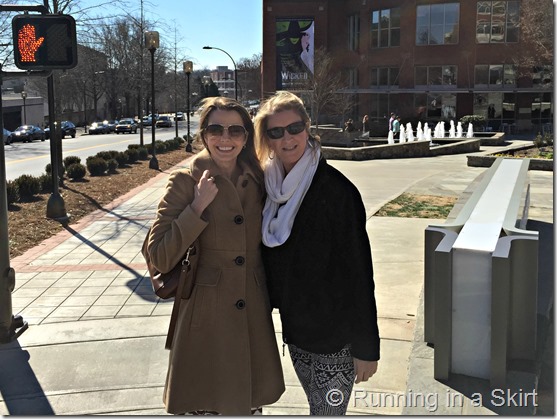 Mel had taken a very quick and dramatic turn for the worse a little over a week ago. The Leukemia seemed to come back with more rage than it had first arrived this time last year. Unfortunately the doctors said there was no further treatment and they sent her home on hospice.
Melanie passed away peacefully Saturday evening and is finally cancer-free. She fought harder for her life than I've ever seen anyone do and I'm so proud to call her a friend. Melanie was one of those people who was just as beautiful on the inside as the outside. She never met a stranger and was the kind of friend you were lucky to have on your side. I am confident she is now an angel in heaven and is with my Mom. I am eternally grateful I got to see her a few times this week to say goodbye.
Please pray for her husband Jason and their daughter Isabella, who is my goddaughter. I love them both so much.
Melanie deserves so much more than this tiny blurb in this post, but I wanted to put something out there for those who have been following her story for the past year. I know all along she appreciated all the kind thoughts and prayers from all of you.
Thanks so much for stopping by today. Come back tomorrow for a unique Crock Pot recipe that uses your favorite takeout flavors.
I'm linking up with Marvelous Monday!
Your turn!
No questions today... please just pray for Jason and Isabella!