Hi guys! We had a lovely 4th of July weekend at our friend's lake house on Lake Keowee. They just moved and we got to spend part of the holiday weekend with them, which was a huge treat.
Here are the boys super excited to jump in the water!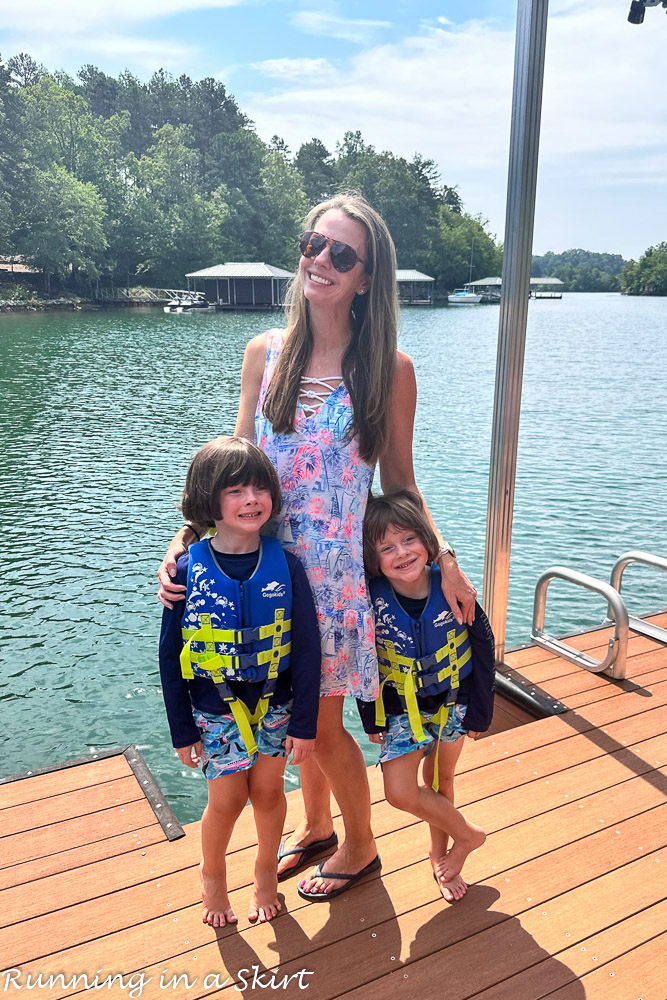 And just for giggles, here's our collection of floats between the two of us.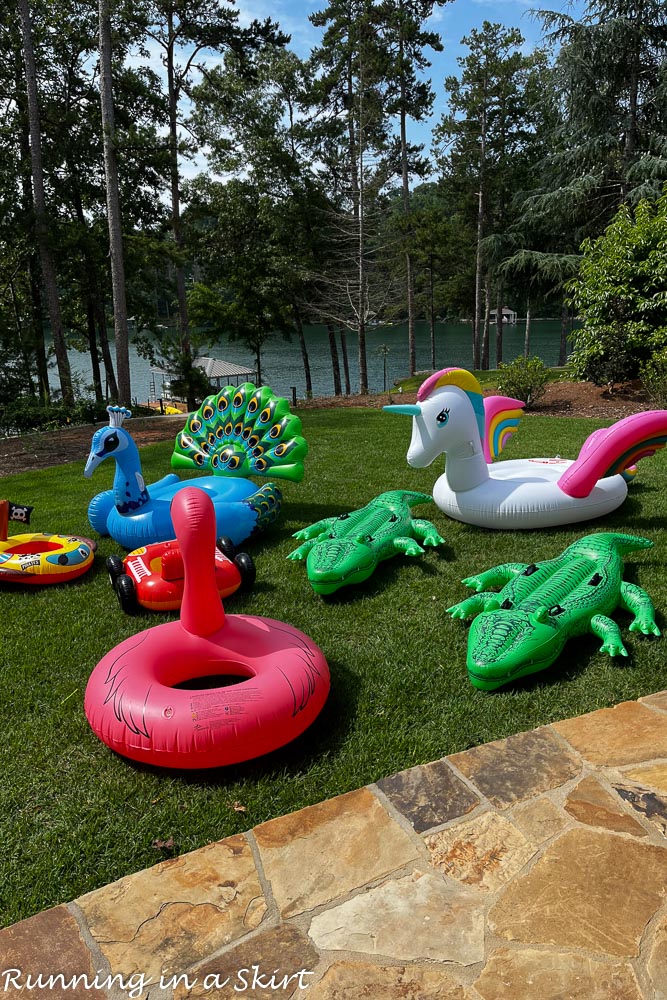 Highlights of the weekend were having the boys stand up paddleboard with me.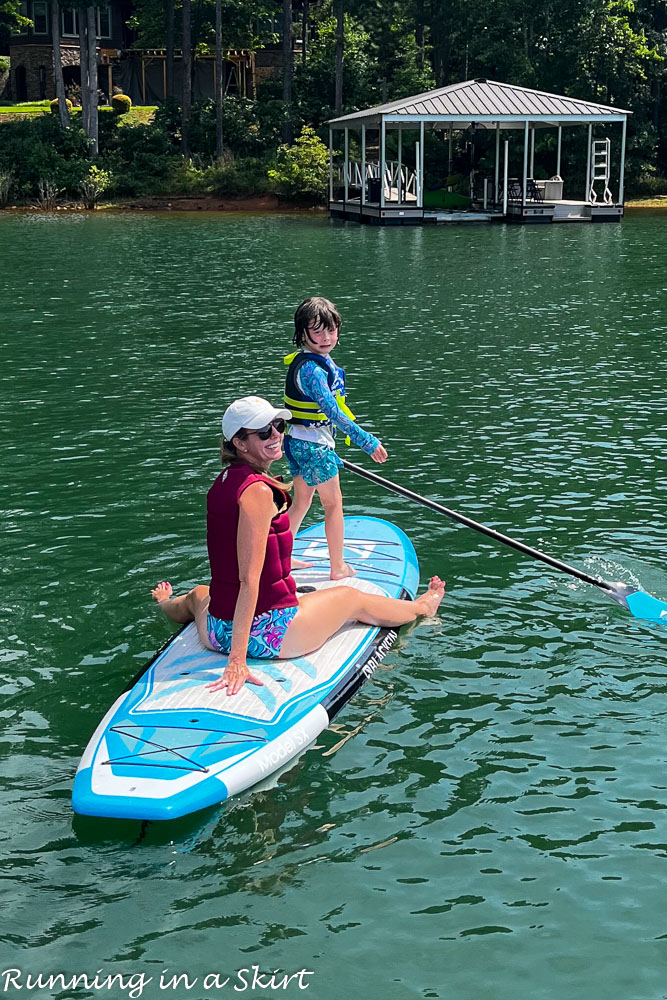 I also gave them tows around their gorgeous cove.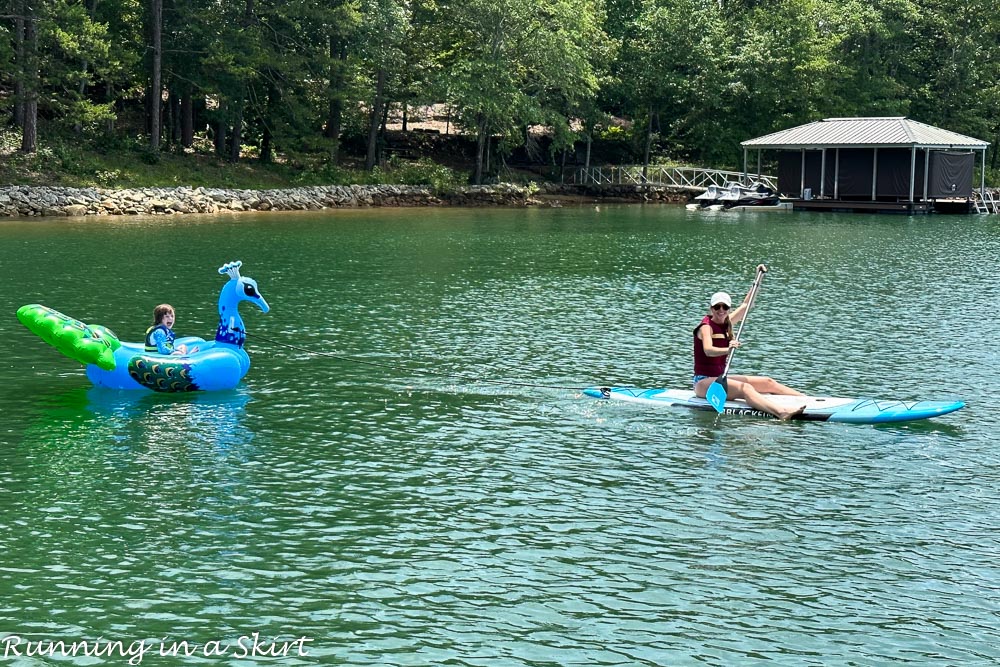 And we did just a little bit of tubing with the boys.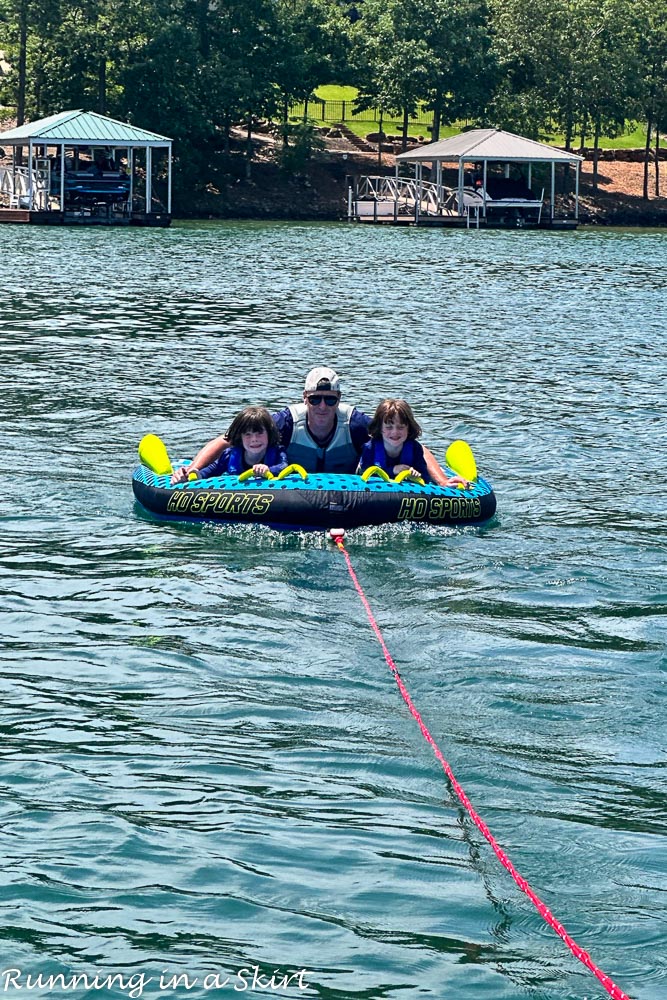 And lots of relaxing in the water.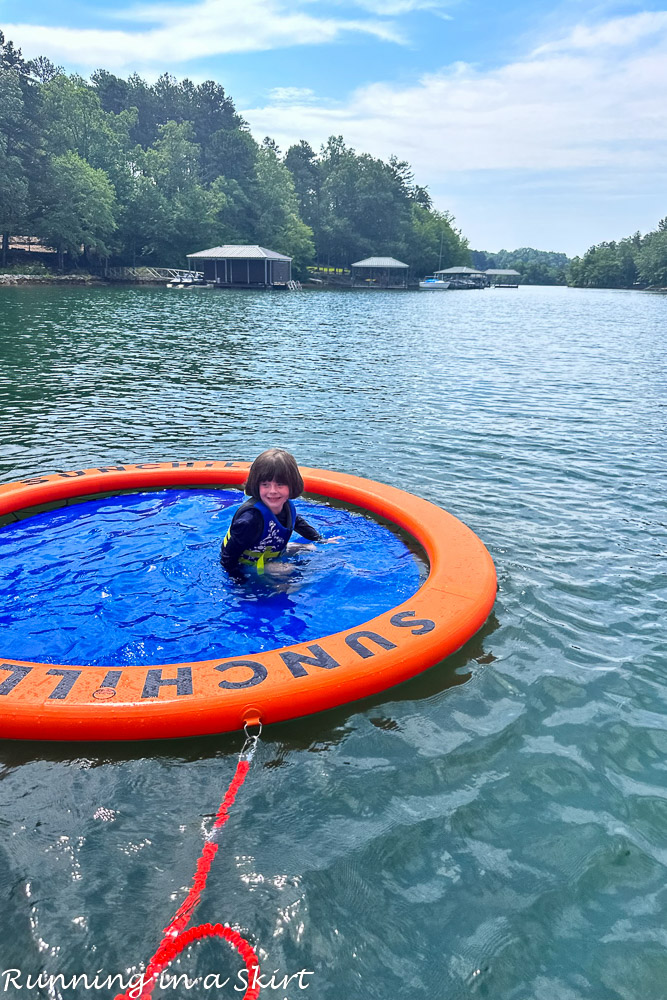 We also had some fabulous food including this insane snack board, which was so tasty. We had such a lovely time hanging out on their patio.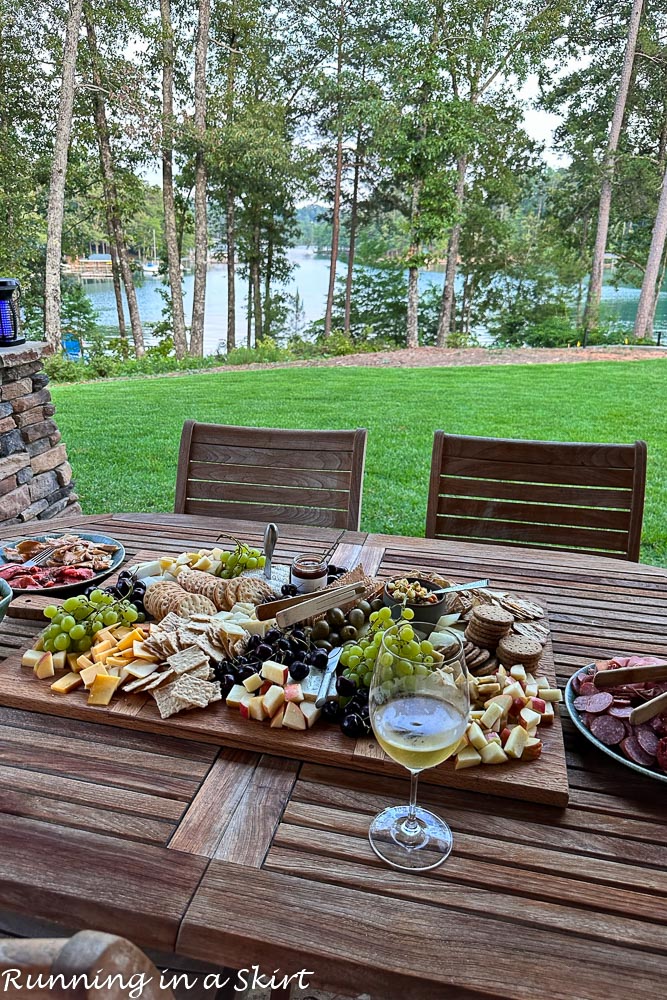 And here are the boy's in their 4th of July outfits. We spend most of the weekend in swimsuits, the best kind of weekend in my world.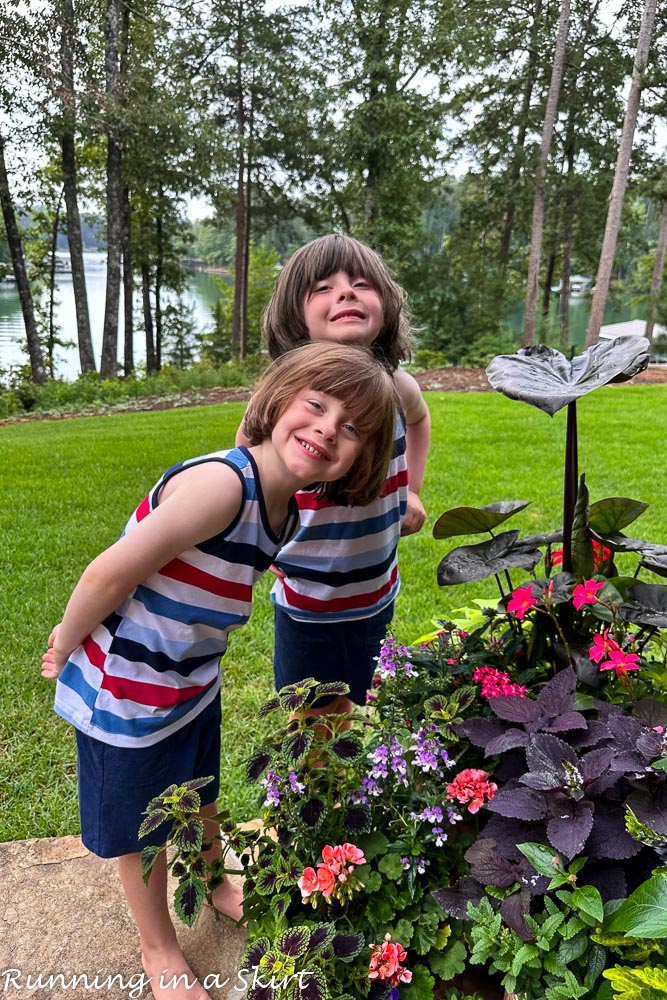 I'm so grateful for our wonderful friends who hosted us! What a lovely and memorable 4th of July.
I hope you had a good one too!