Sometimes all you have is 10 minutes to workout. When that happens, use my 10 Minute Home Workout to make the most out of your time!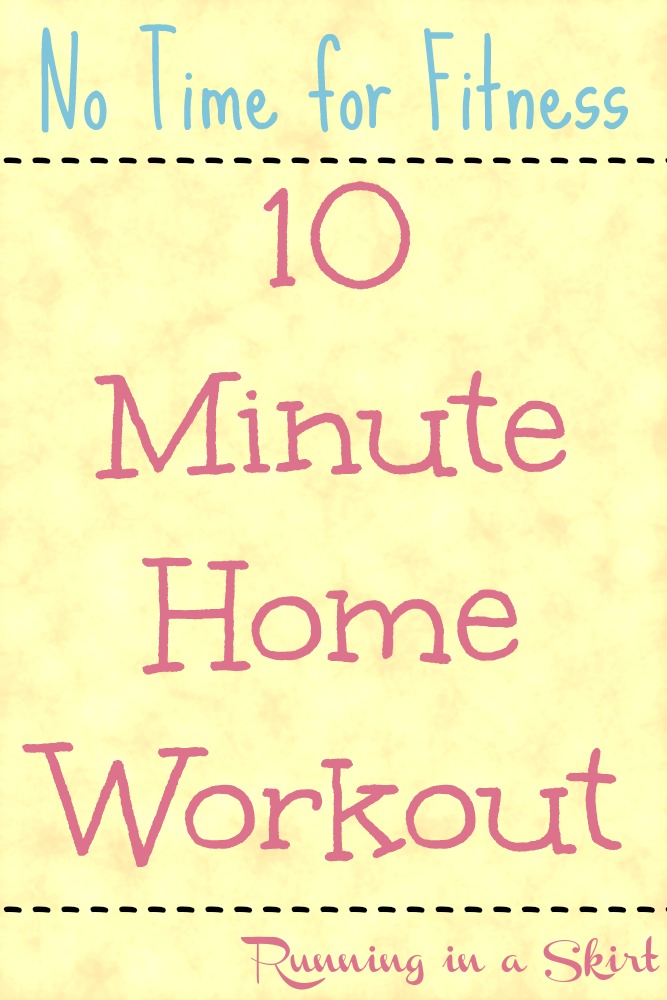 Hi guys!
Just a reminder to enter the $100 Visa Gift Card Giveaway!
One thing I learned from my reader survey is a lot of you workout at home, so I'm going to try to give you more resources to make the most out of your home workouts. I know that it can get a bit routine to not leave the house, but with a little inspiration we all can get the most out of our home workouts. Even a 10 Minute Home Workout!
This is me in my home gym! I've spent a lot of time in this room over the years.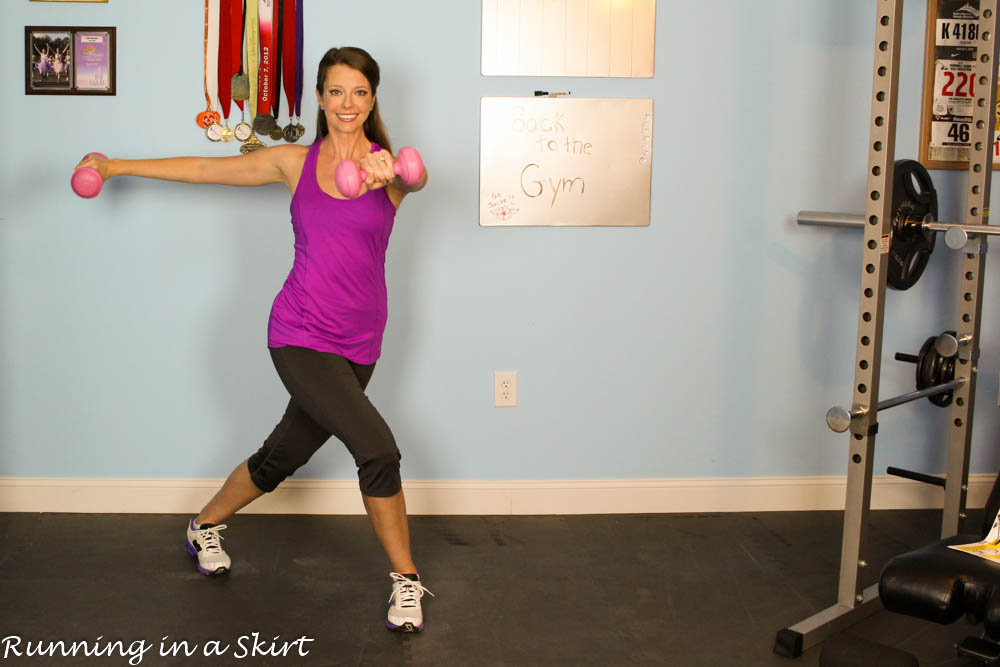 This 10 Minute Home workout is for when life gets busy and all you have is a few minutes. I have lots of days when this is the best I can do. I also like adding a 10 minute circuit to the end of my runs sometimes. It really just boosts your workout and energy level.
Remember, no ones life is perfect and some workout is better than no workout. These are literally things you can do while you are getting ready in the morning or just before your shower. They require little to no space and no special equipment.
Do each exercise for one minute and then move onto the next. Since this is a short workout, rest as little as possible to get the most impact. Give each exercise a little focus and power and your time will go even farther. You've got this!

10 Minute Home Workout Tips
For the walking lunges, find the longest hallway in your house and lunge down and back. Make sure to keep your knee behind your ankle.
For added arm work, pick up anything heavy and do arm presses while you are doing the squats. Small kids or small dogs count. 🙂
When doing the crunches, mix it up and do both regular, cross and reverse crunches. Hit all the good spots in your core!
If you like this workout, I'd love it if you could pin it to your favorite Pinterest board! Thank you for supporting Running in a Skirt.
So nice to see you today. Come back tomorrow for some of my favorite Crock Pot recipes.
I'm linking this post with Jill Conyers for Fitness Friday & Inspired to be Fit, Amanda for Thinking Out Loud Thursday, Coaches Corner, and Annmarie for Wild Workout Wednesday.
Your turn!
What kind of home workouts do you do?