Hello! Hello!
It's been another crazy week of taking care of babies. The boys hit 8 weeks on Wednesday and got their first round of shots. They only screamed for a short bit and we were able to settle them back down pretty quickly. They proceeded to sleep really well for the afternoon and evening. I was worried they'd be super fussy, but it went pretty well. The doctor said both babies are doing great especially for preemies.
Did you miss any blog posts this week?
The Hub's Mom was here Monday and part of Tuesday. She graciously sent me out without the boys to get lunch with the Hubs and I ended up with a flat tire. I luckily got to his office before it got worse, but I was laughing/ crying that I finally got to leave the house and something like that happened. At least it didn't blow out on the road though and we were able to get it fixed quickly. She is coming back today and giving us a date night out so I'm in a great mood!
In other news, my Brother, Tommy, came back to visit this past weekend too. He borrowed my phone and took this selfie, which was too cute not to publish. Jackson Thomas is named after him and my Grandfather so this is a special shot.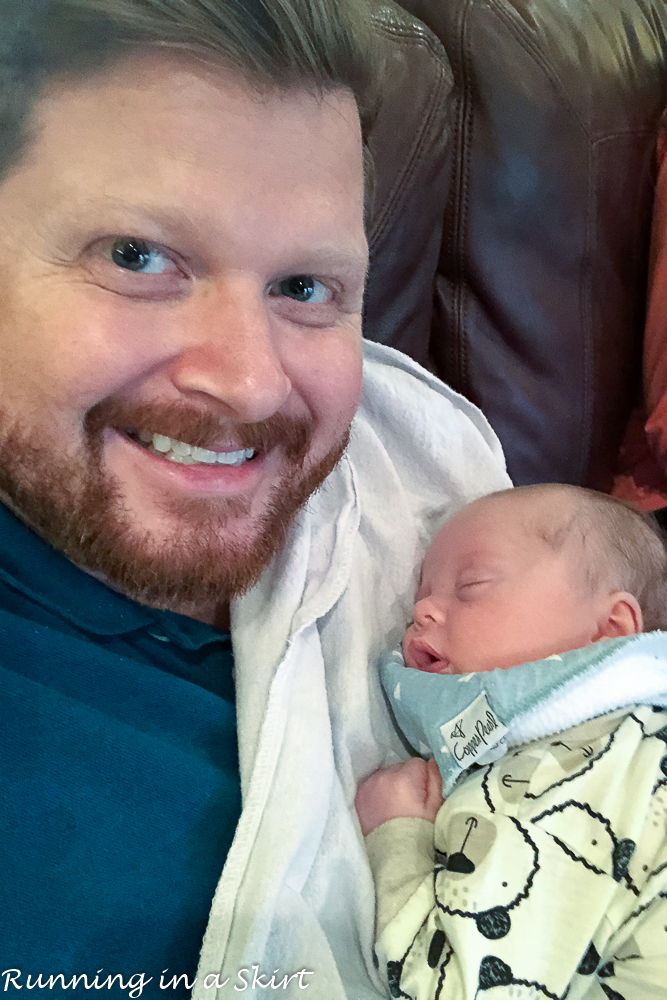 His wife, Erica, came with him and we enjoyed a lovely day snuggling babies.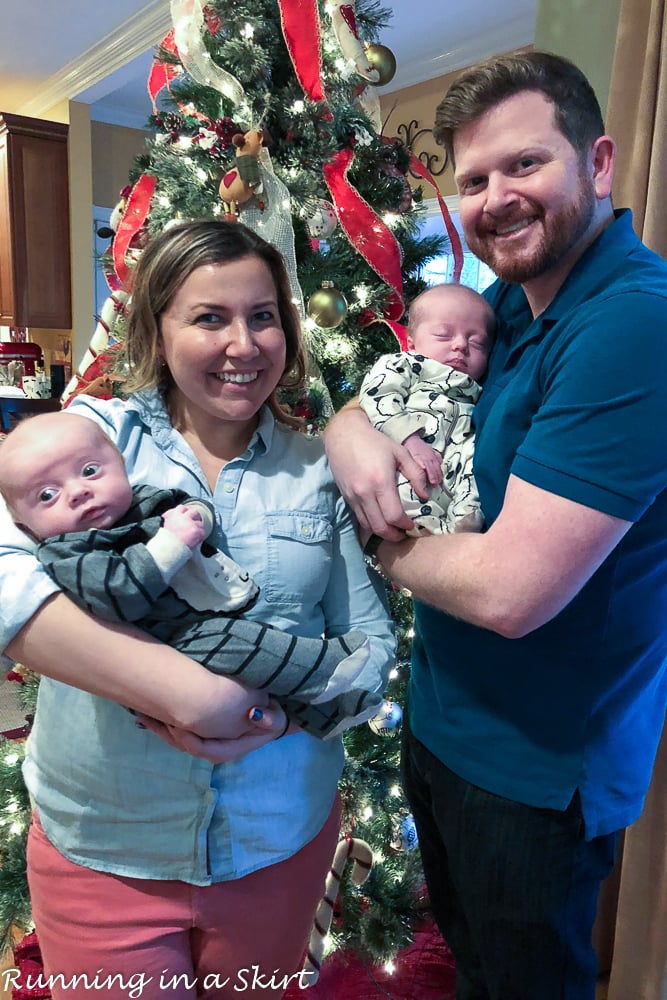 Since the babies were entertained Makena finally got her favorite lap back. She was so happy here.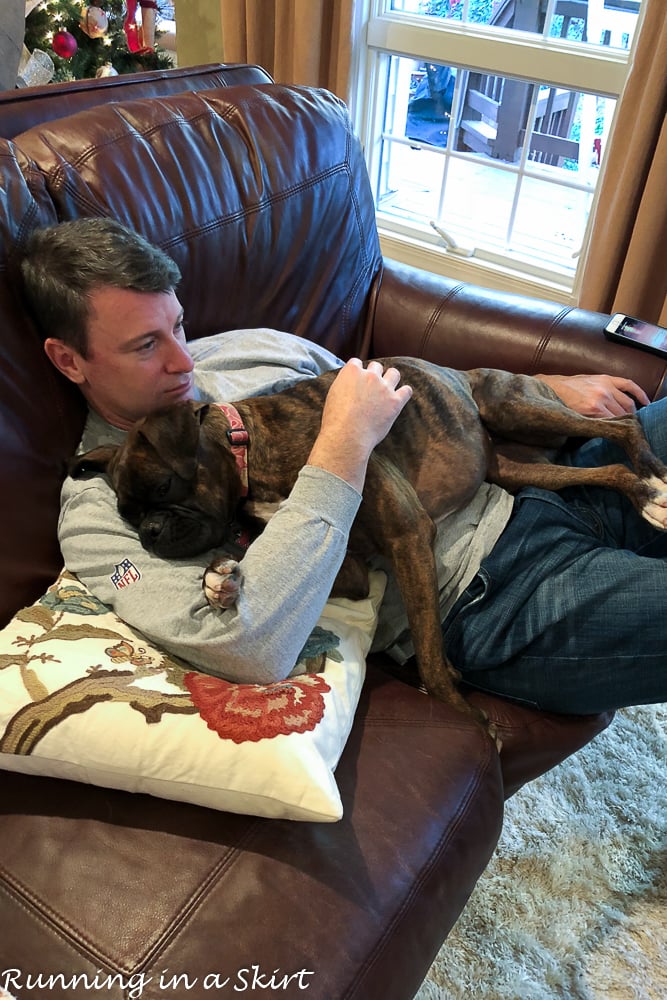 Before Grandma came Sunday I was on baby duty by myself while the Hubs took the plane up to fly. He took the baby seats with him and figured out the best way to put them in the plane so when we're ready to take them somewhere we can go! We want to fly with them early so they get used to it.
The babies have been living in footed PJ's so I tried to get them dressed up from Grandma. Getting two babies dressed up is as hard as it sounds. Jackson wasn't having it.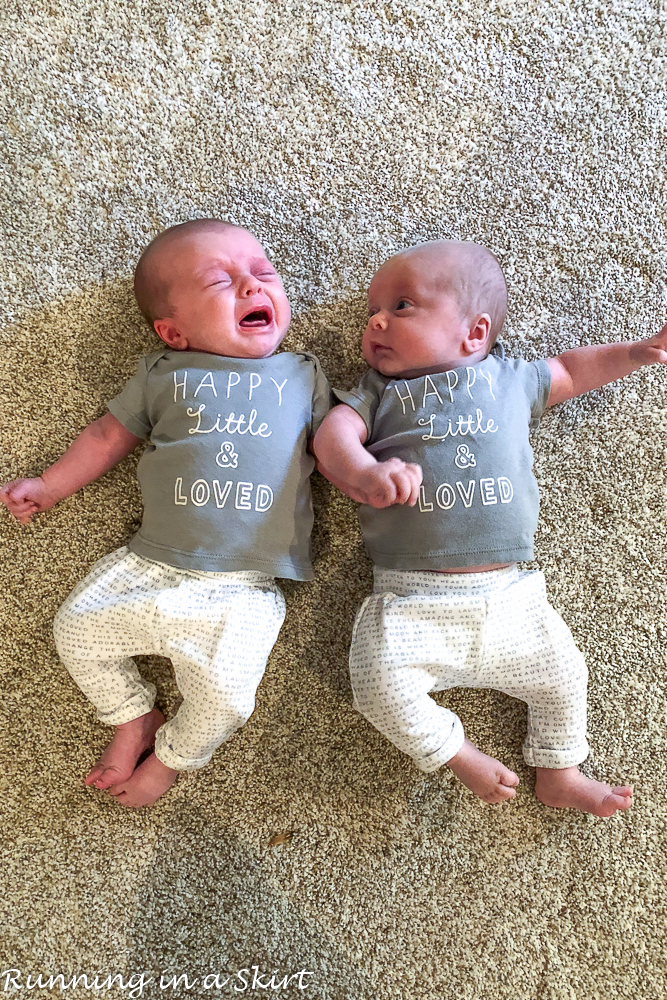 I got them called down, but getting a good picture of both is still pretty hard.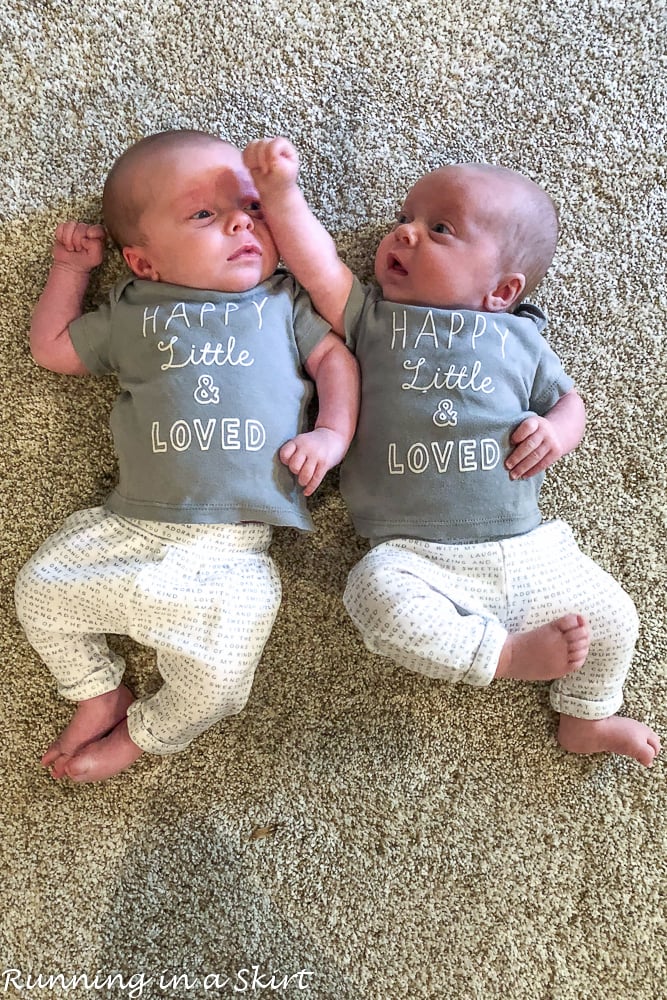 To calm everyone down we ended up having a group snuggle session on the couch. These moments are by far my favorite.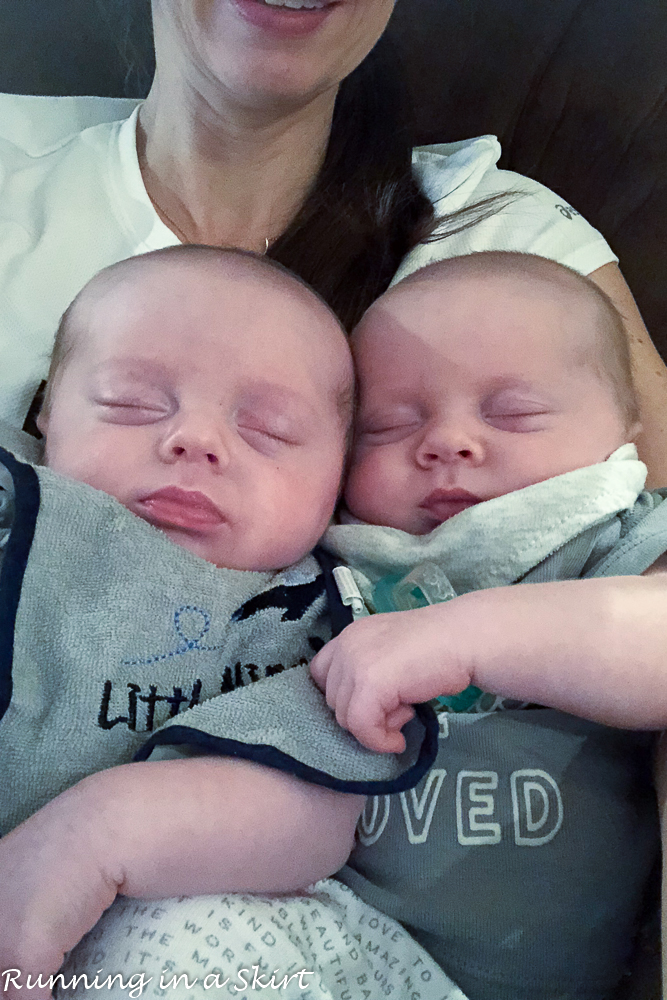 The rest of the week was spent feeding and calming babies. Hunter is still in some pain from the acid reflux, so he gets carried around A LOT. I feel bad for Jackson because he is more chill and therefore I don't grab him as much. I try to do the best I can with two though.
THIS FACEEEE!!!!!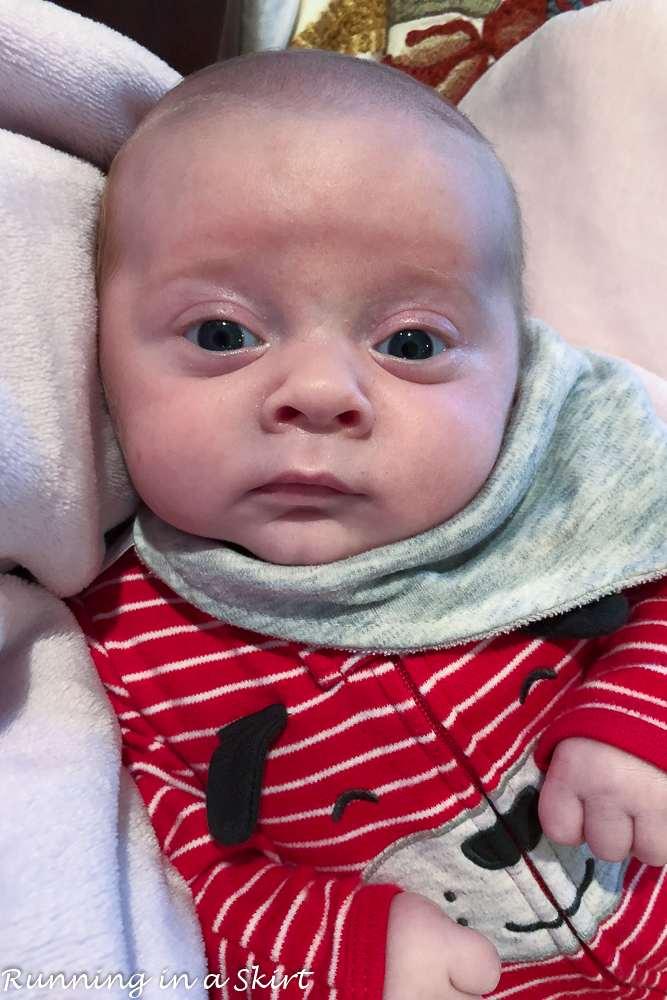 These days seem to already be flying by.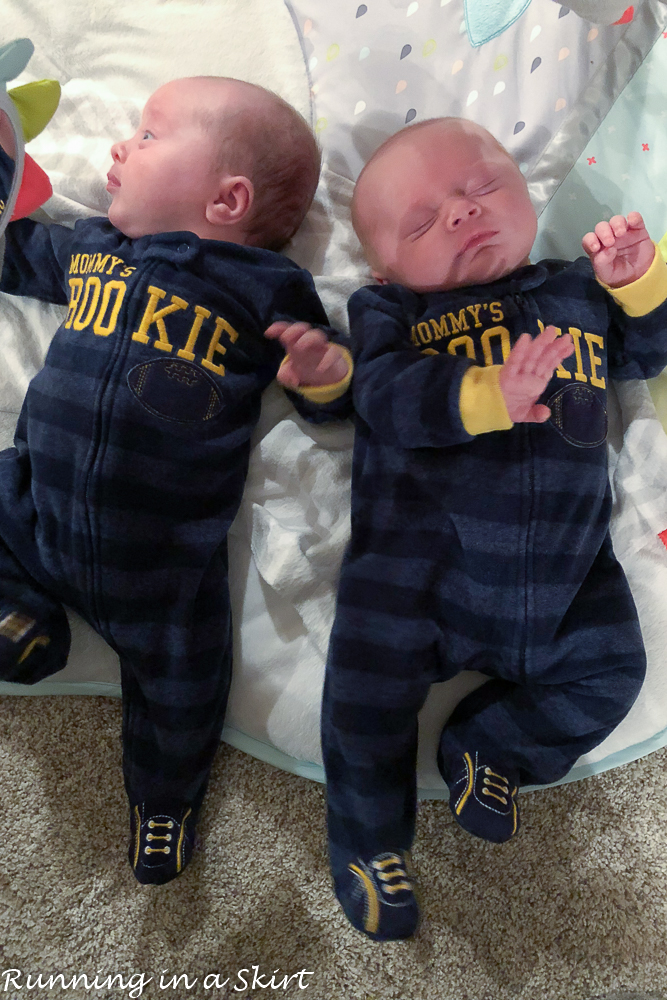 I hope y'all had a nice week too. Stay warm this weekend with the cold and snow! I'll be back Monday with a new post.
Love, Julie