Hello! Hello!
It's been another lovely week in twin world. We're going on vacation again next week, so I spent a lot of time this week getting ready to be gone again. This time around we're going to Fenwick Island, Deleware with the Hubs family. The boys will get to be around their cousins all week, including Keegan who's two weeks older than them, so it should be quite a sight to have all of them together. I'm really looking forward to taking them out on the beach again.
Not to get ahead of myself though... this week was also a lot of fun as well. One of the highlights was trying out our neighbor's swings! We had tried swings once before but they weren't ready yet. Now they totally are and it was such a joyful experience.
We put Hunter in first and he thought it was so funny when we started swinging him.
We ended up putting them in together and it was perfect because they helped support each other. Jackson also thought it was hilarious.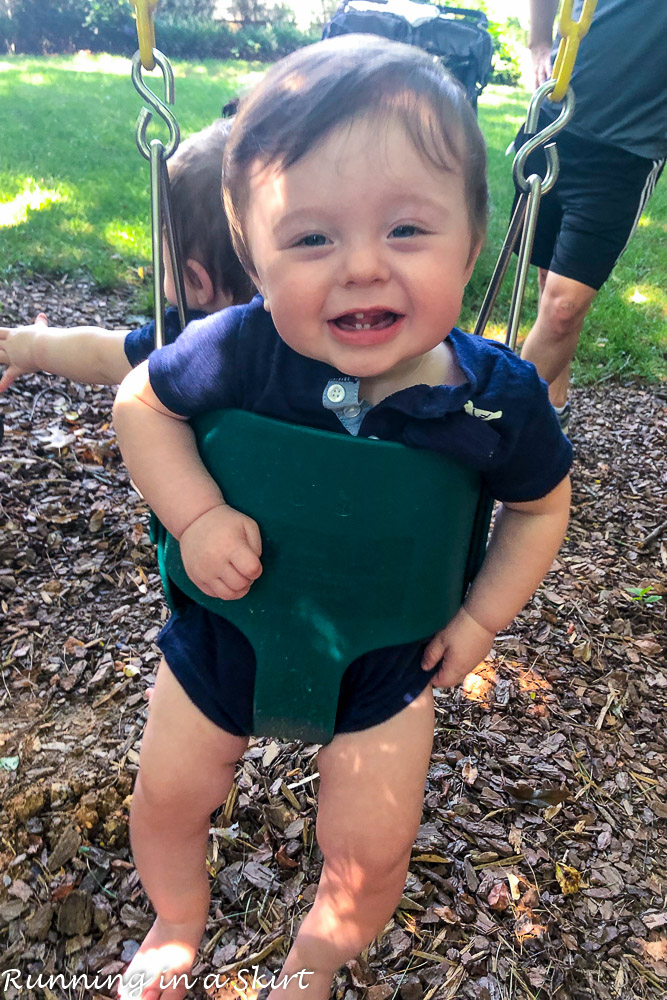 This photo is blurry, but it totally captures the joy!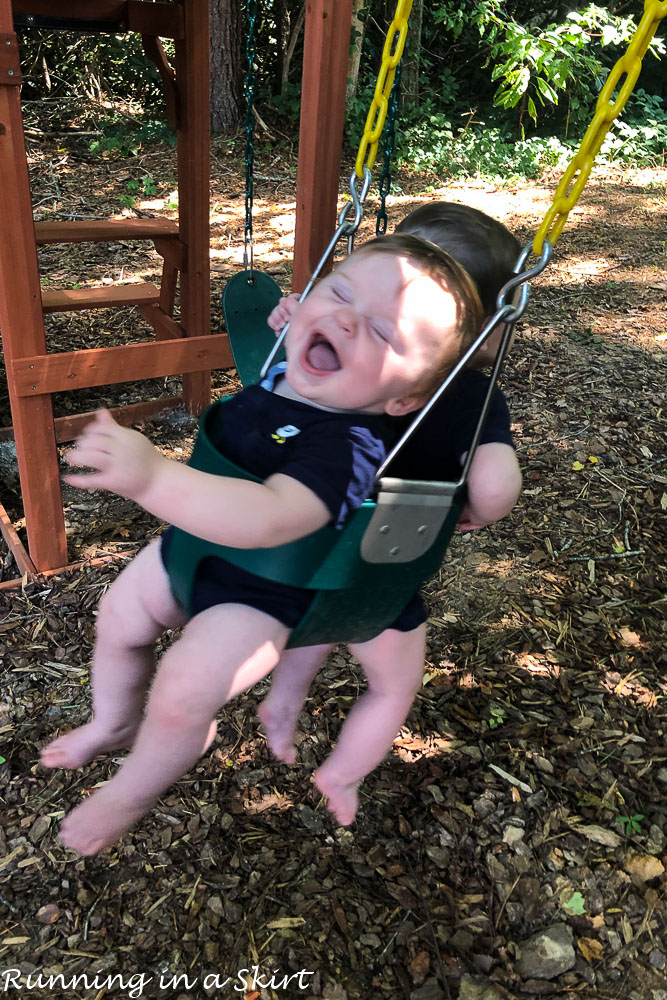 We are now in the market for our own swing set. 🙂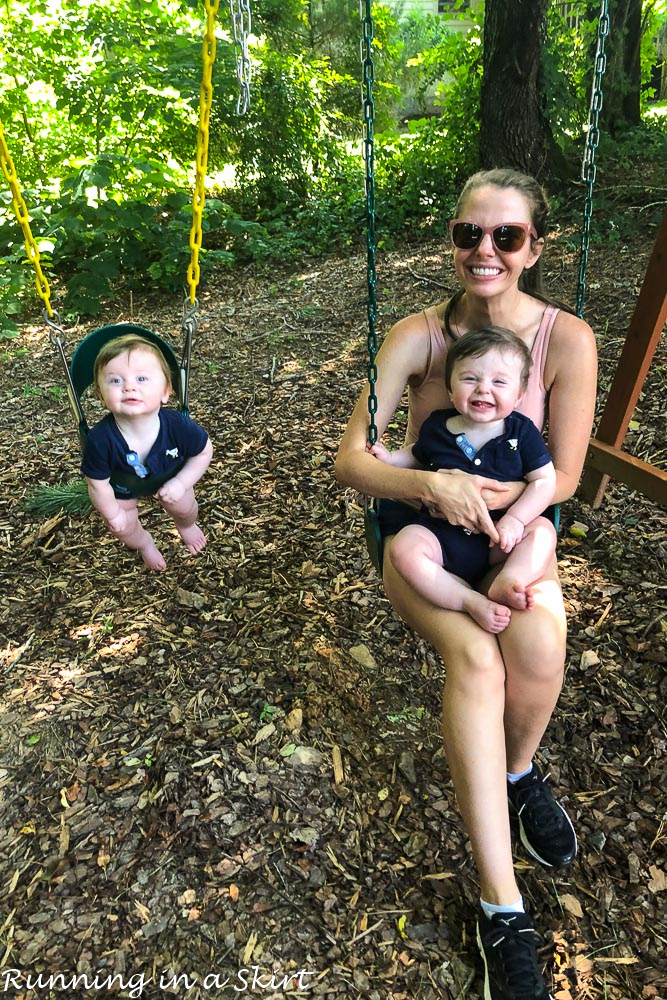 And yes, Jackson only has one tooth up top! The second one FINALLY broke through this week, which was a regular ole' riot.
On Saturday the Hubs and I had another date afternoon! We went to Looking Glass Creamery.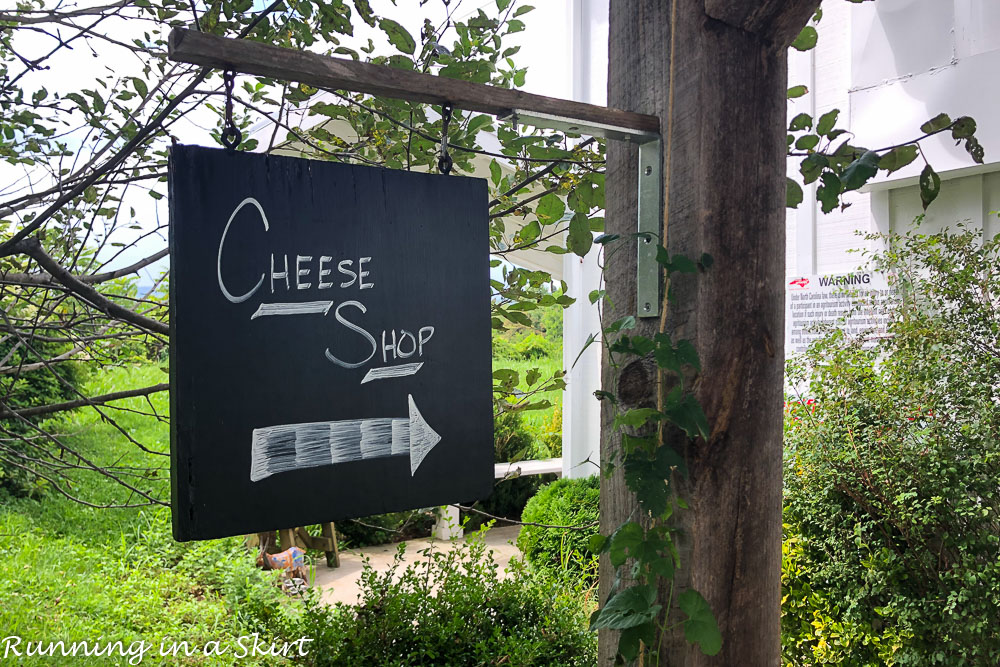 The opened up an indoor area in their shop, which was wonderful because it started raining as soon as we got there. I love their cheese plates!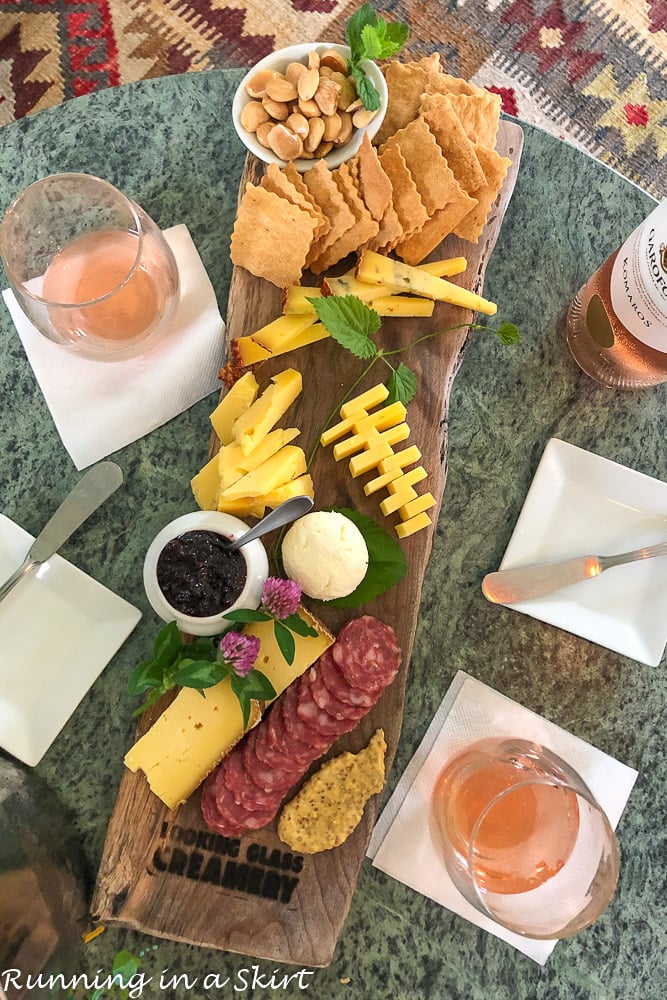 We had a gift card, so for dinner, we ended up at Bonefish. It was pretty tasty and I loved this Lobster Gnocchi.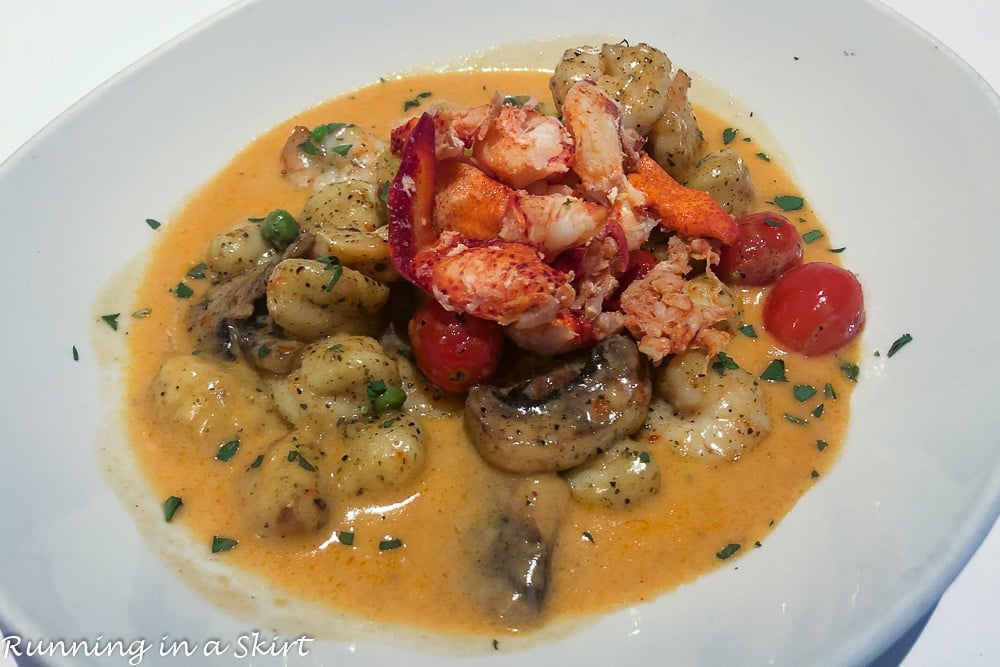 Sunday was filled with family time including a family lunch at Rocky's Hot Chicken Shack. I did get the boy's high chair covers and I feel so much better about letting them sit in the restaurant high chairs now. My Dad also sent me a package of the table mats. Thanks for the suggestions!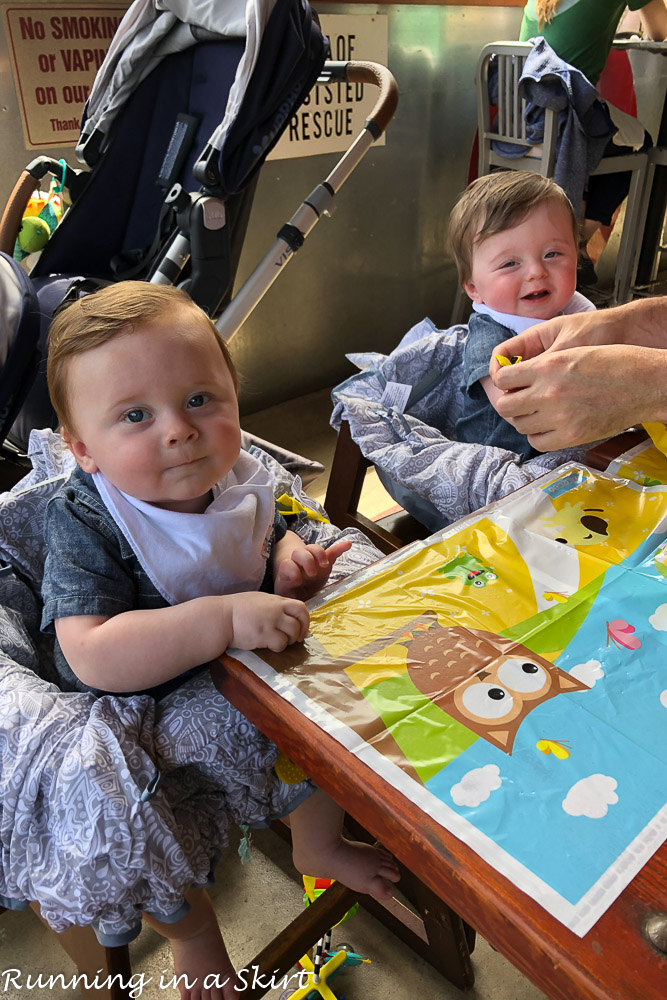 I got their Chickless Sandwich and Mac and Cheese, which is always delish.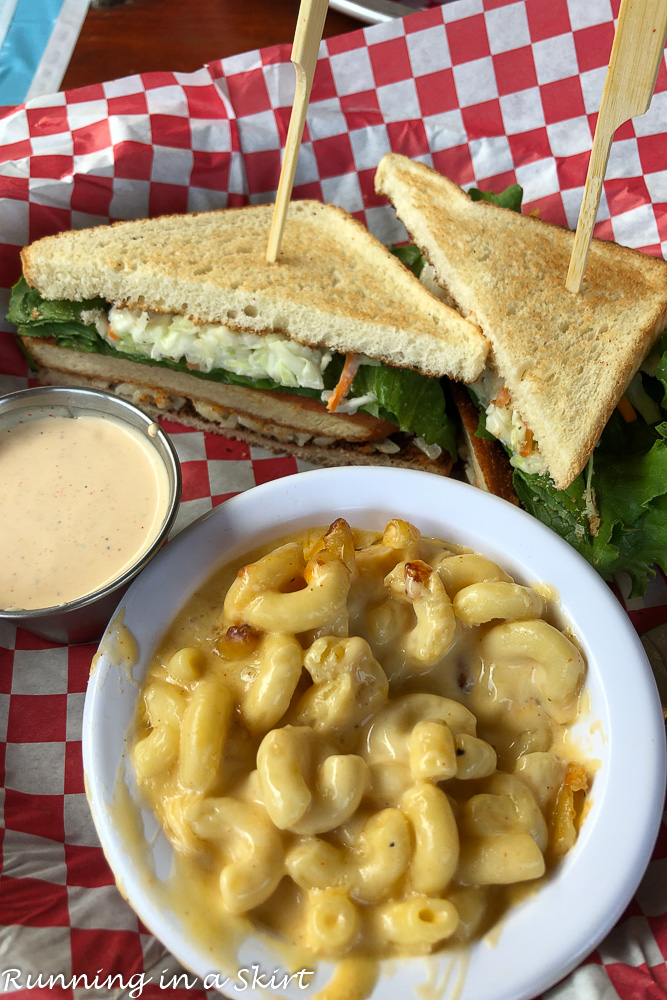 The Hubs and I also got a lunch date this week and went to Little Bea Thai! The Pad Thai was so fresh and flavorful. It had been ages since I'd had Thai food and I missed it.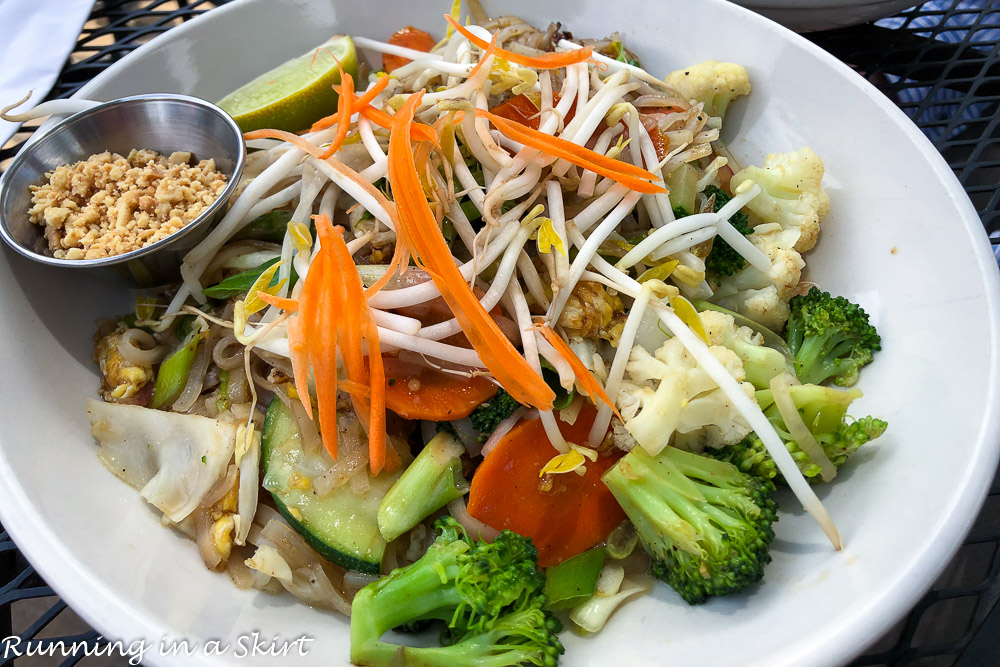 That's about all that happened this week! I am planning on spending the day packing and getting us ready to leave tomorrow. I'll be sure to post about the trip on Instagram during the week.
Have a great weekend and I'll have a new recipe post up Monday.