Hi everyone! I'm finally starting to feel better after being sick for most of the week. I ended up with a sinus infection from the cold and had to go to the doctor, but I'm doing better now. The Hubs is also in the final stretch of tax season and has been working days, nights, and weekends, so we've been in a bit of survival mode. It's currently 17 days until the end of tax season and we all get Daddy back.
After missing a few weeks due to being sick, the boys finally got to go back to swim lessons this week. Since I was still coughing really badly and couldn't go so the Hubs took them by himself and the boys had a lot of fun on their Daddy adventure.
He even made them picnic lunches to eat after class. I had some serious FOMO from home, but I did get this photo. 🙂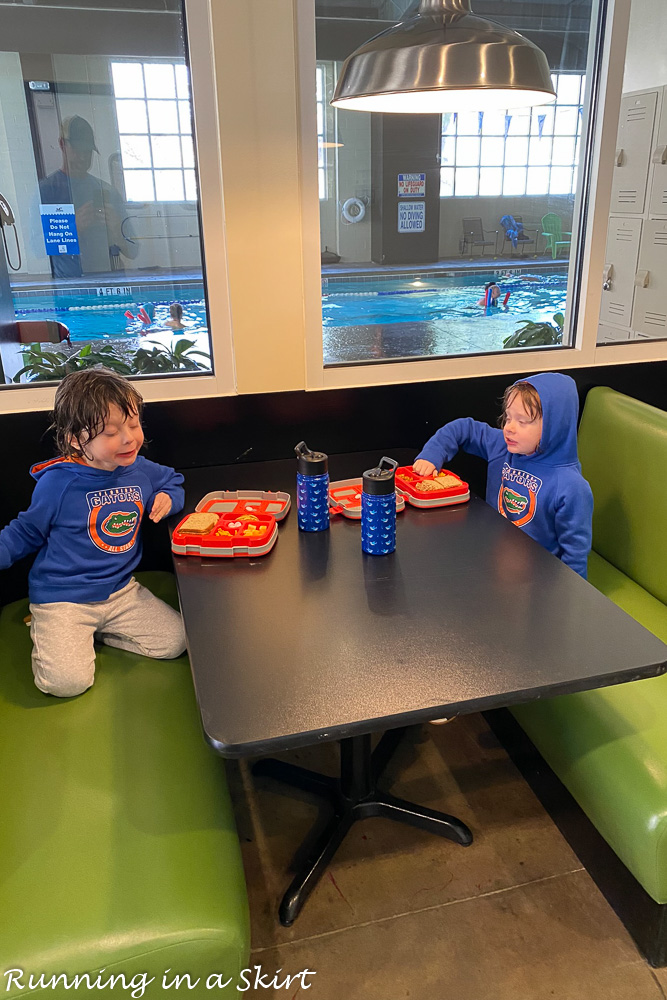 The weather was pretty nice this week and we got outside a few times. The boys have shown a lot of interest in different sports lately. All of a sudden they are all about playing with tennis rackets, balls, and bats. We've had the sports stuff around forever, but they never played with it much before.
We might try to put them in soccer or t-ball in the fall.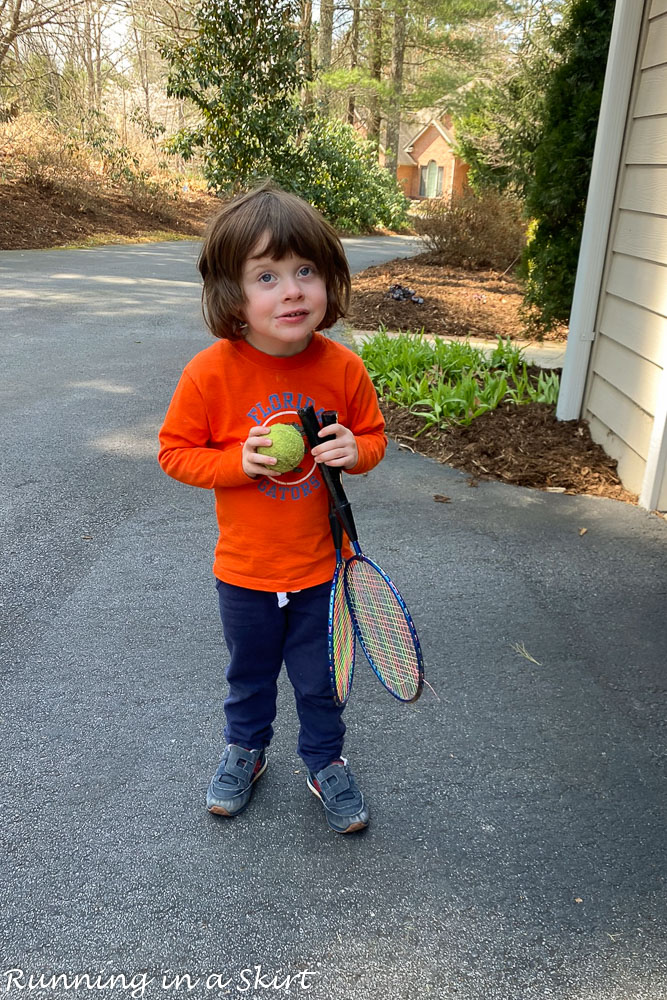 They even played a little game with themselves.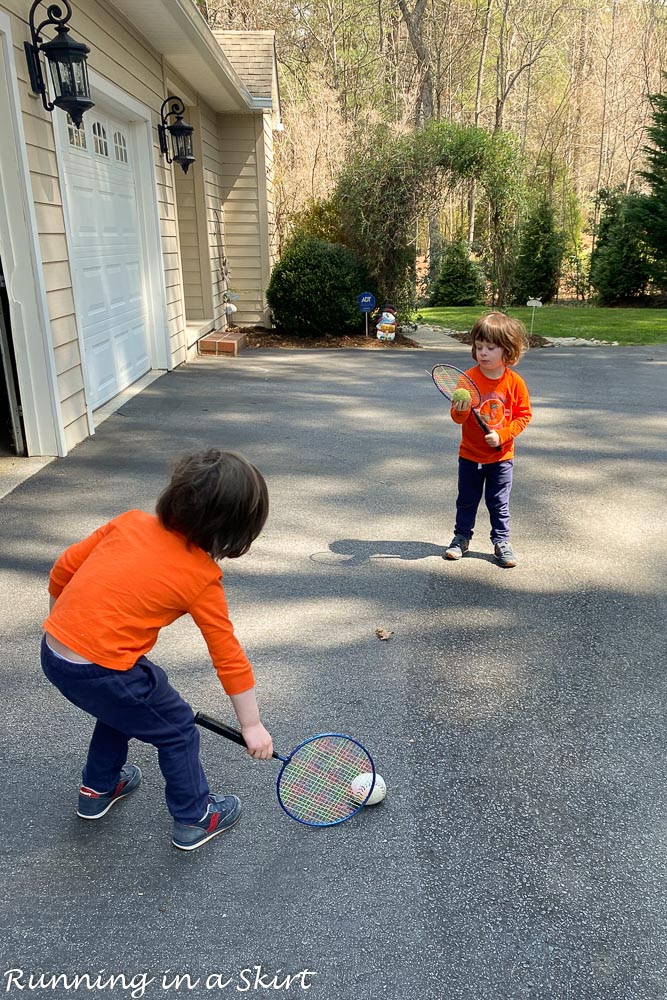 These cuties are so lucky to have each other! Teammates for life.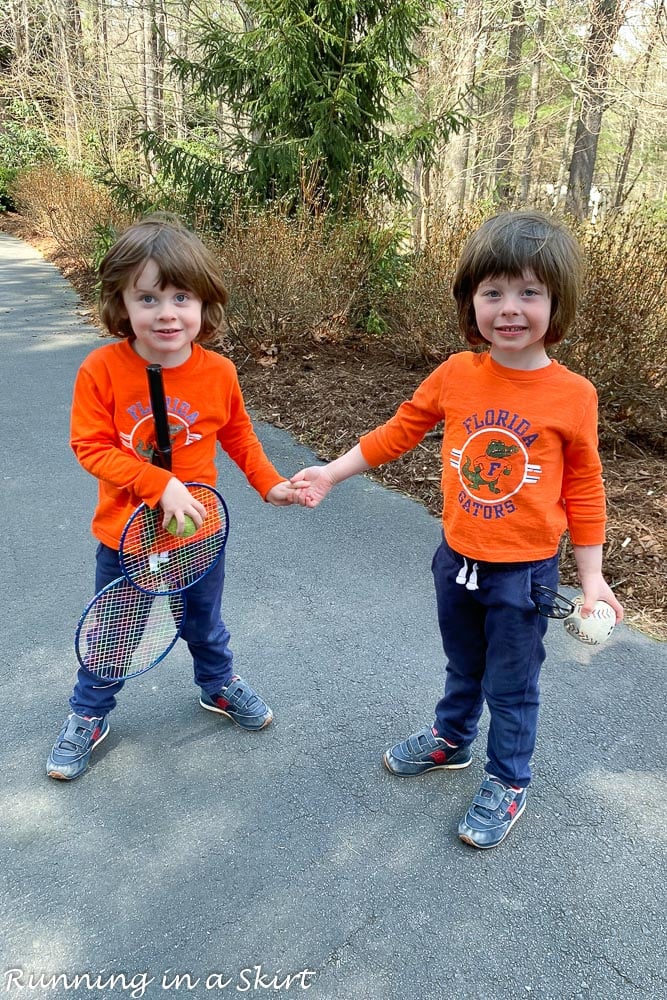 We also got a little fresh air one evening.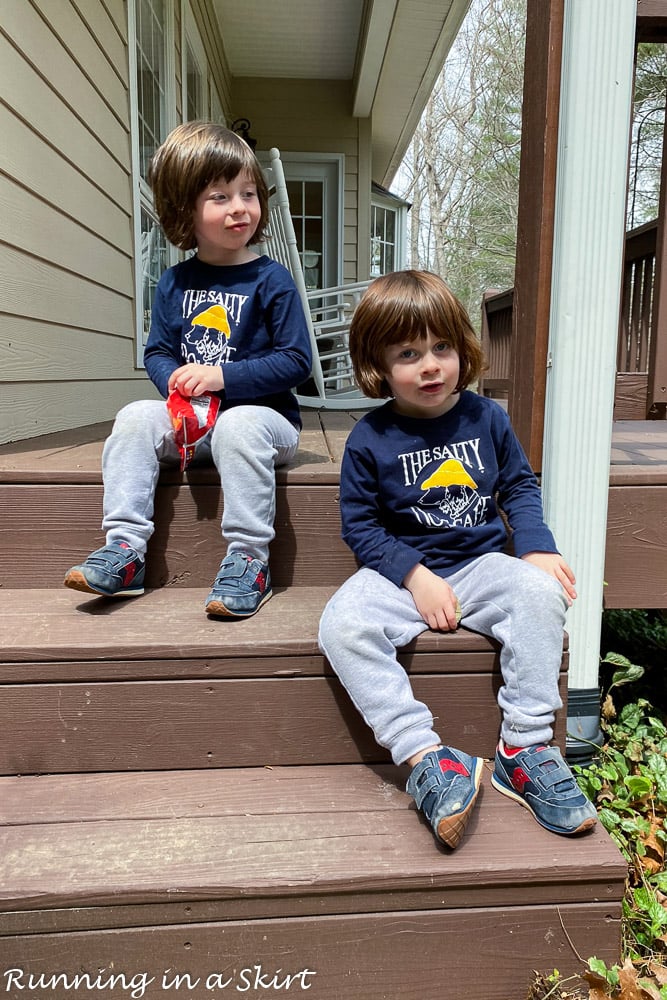 The weather was mild and they got to play outside after dinner, and it was a little glimpse at what's in store for summer.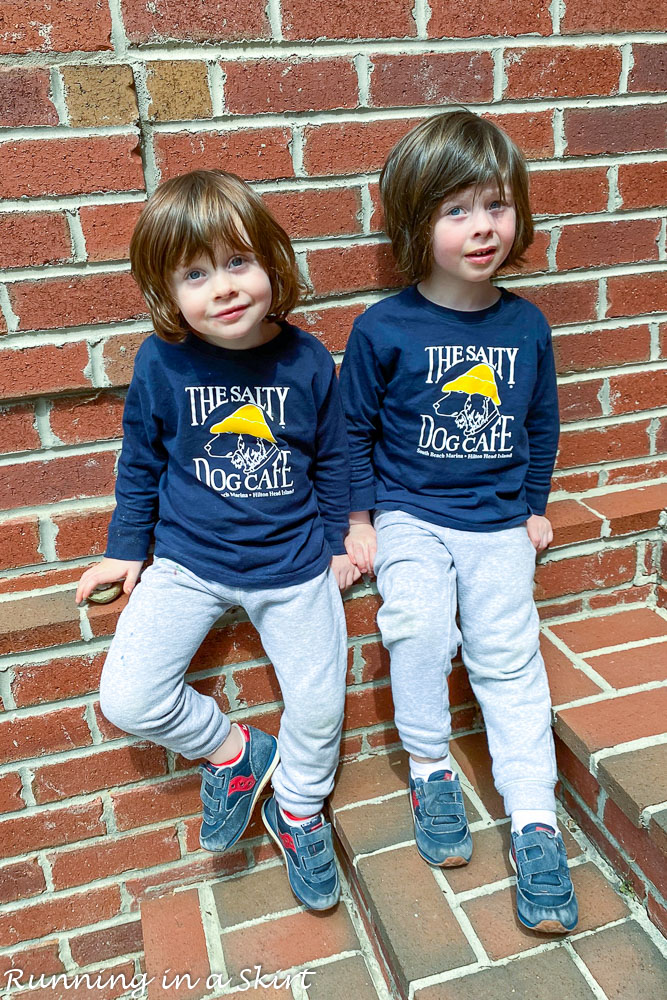 There wasn't much exciting to share this week, but that's ok. Sometimes you just have weeks like that. It's been hard being Mom and being pretty sick.
This weekend should be a lot more fun. One of my oldest friends is coming to visit and I can't wait. I'm looking forward to feeling better and doing a few things with and without the boys.
I hope you had a nice week too! Come back Monday for a brand new recipe.