Hello! Hello!
It's been another busy week with the Hubs working most nights and weekends. Tax season is always a slow time for us and April 15th cannot come soon enough!
Despite the Hubs working tons, we made the most of the week. One of the most interesting things that happened is that is finally ACTUALLY snowed. After several snow forecasts that didn't pan out, we woke up to a blanket on Saturday morning. It was quite ironic because the forecast didn't call for it to stick, but it did.
It was one of those times I was grateful not to work in TV news anymore because the days you missed a forecast were always kind of hard.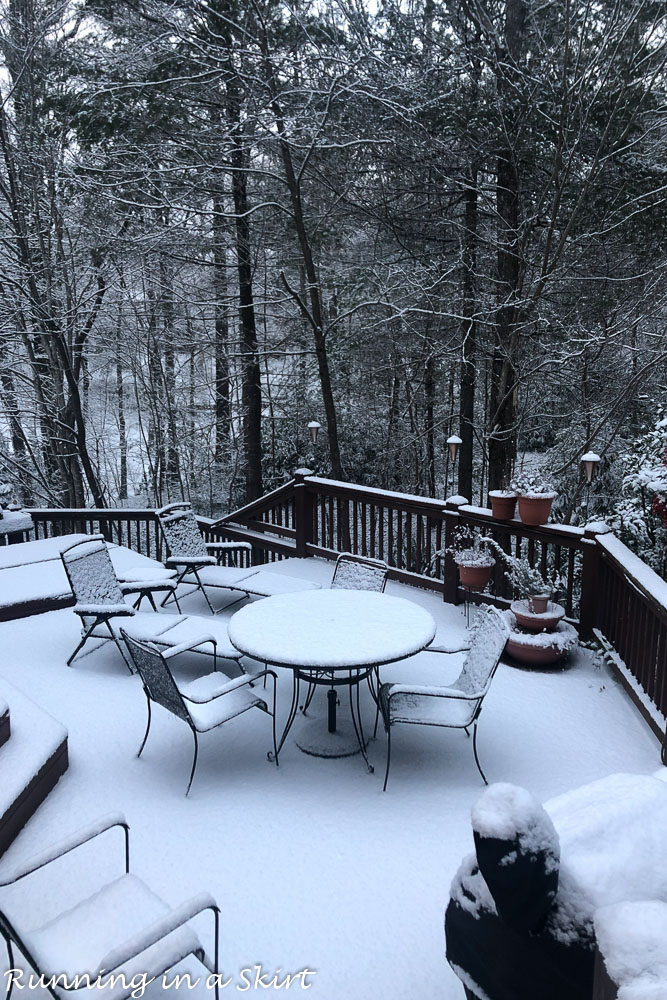 It was super cold, windy and the Hubs was working so I ended up not even taking the boys out in it. The boys had really snotty noses and colds lingering from the week before too and I decided it just wasn't worth it.
Luckily they didn't know the difference and were super cute. I had out my camera after their nap and Jackson kept saying "CHEESE!" and smiling ear to ear.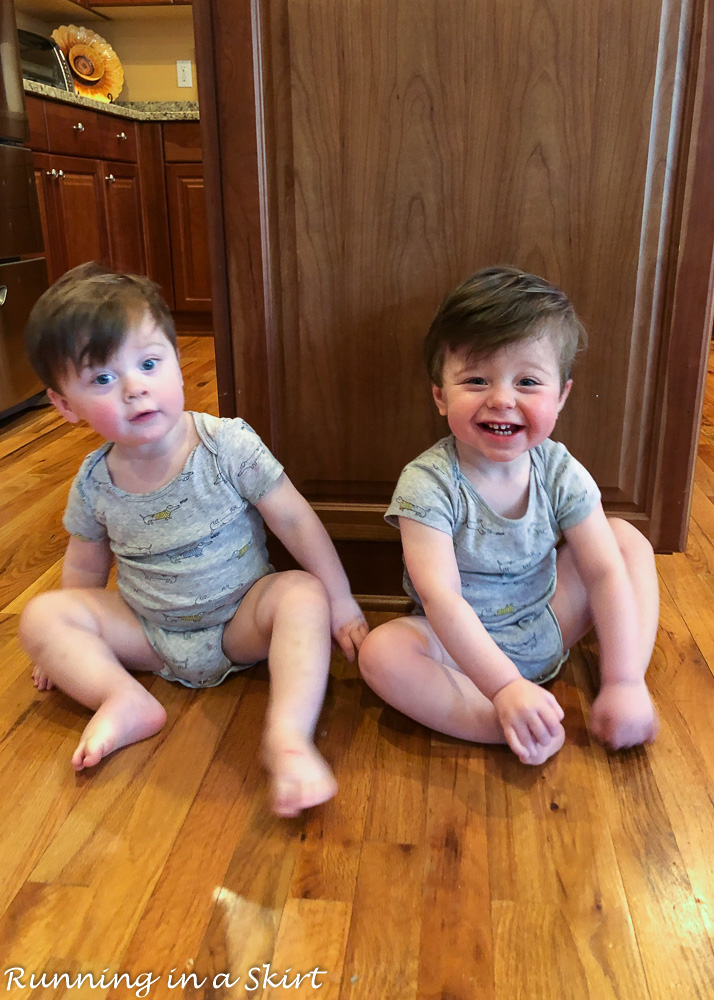 Hunter was being Hunter though and kept getting up and moving around. He is WAY too busy for pictures.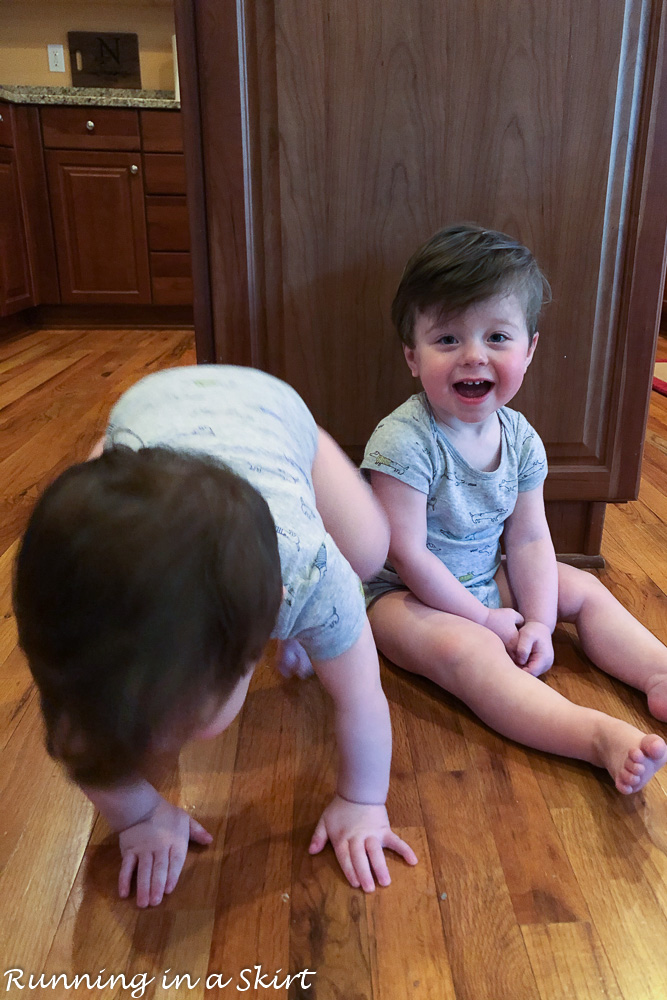 I'm pretty sure this one has some toddler blog modeling in his future. 🙂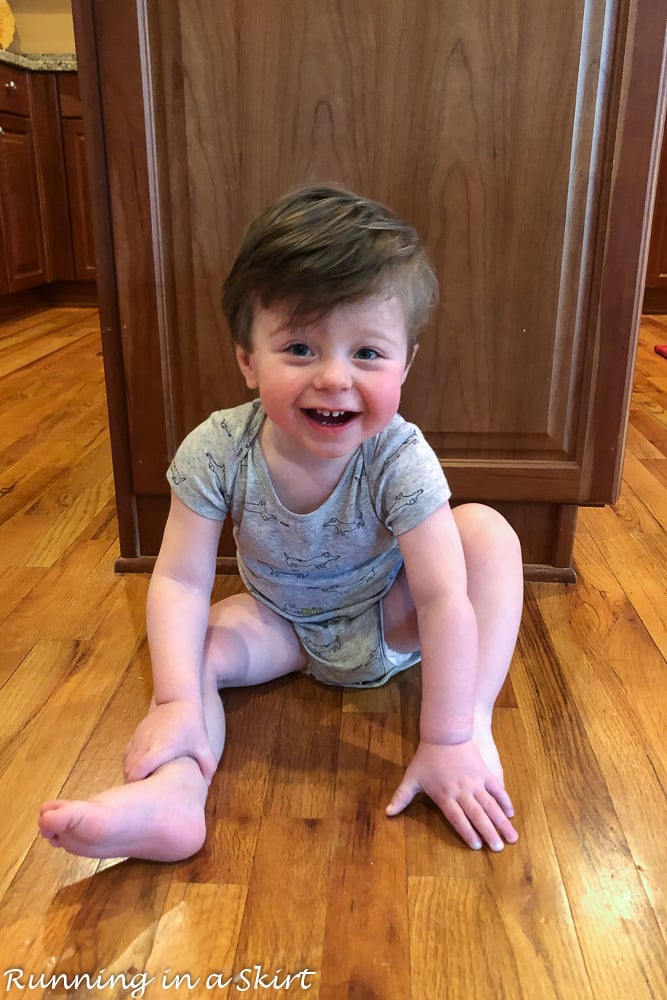 This is the best one of the two of them, but it is so funny how different their personalities are even when just taking photos.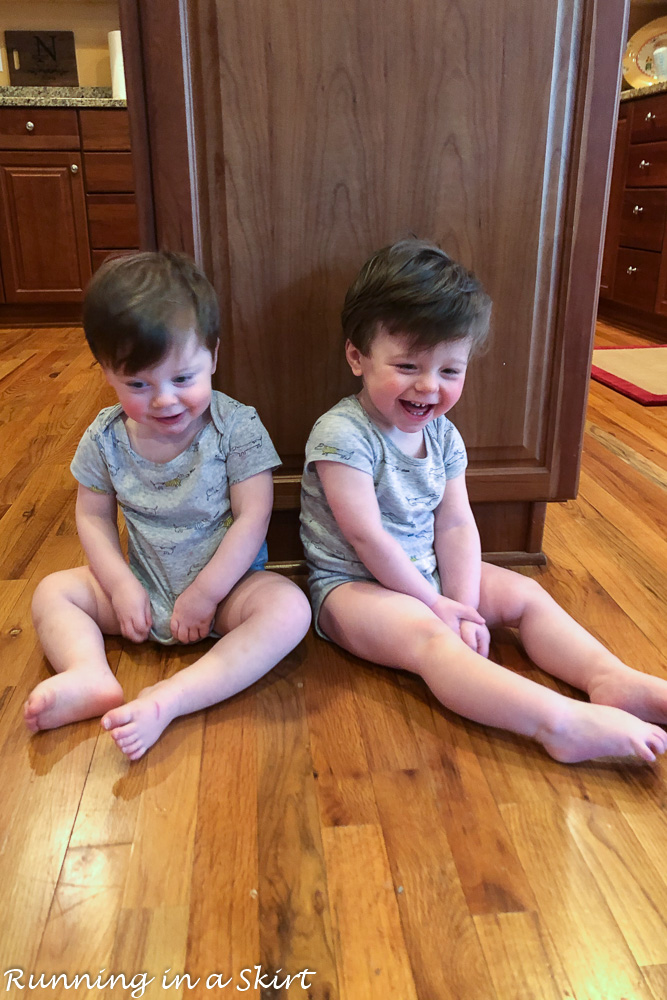 We did get a few hours on Saturday to go out for a day date. It was so nice because It was one of the only times all week I got to talk to him without him working. We went to the Biltmore and had a great time.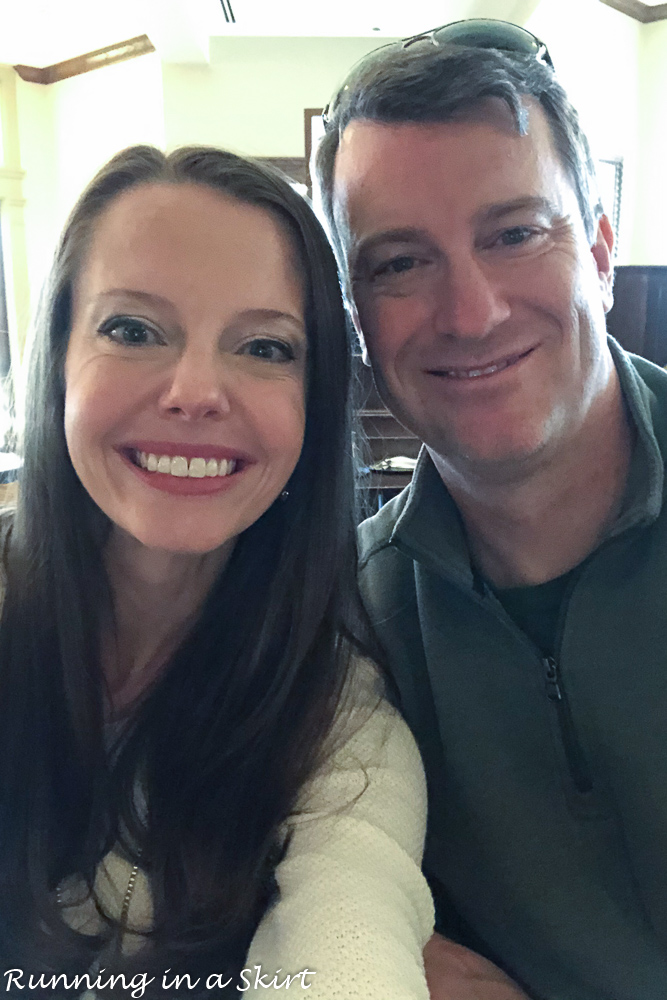 We ended up getting a cheese plate at Cedric's...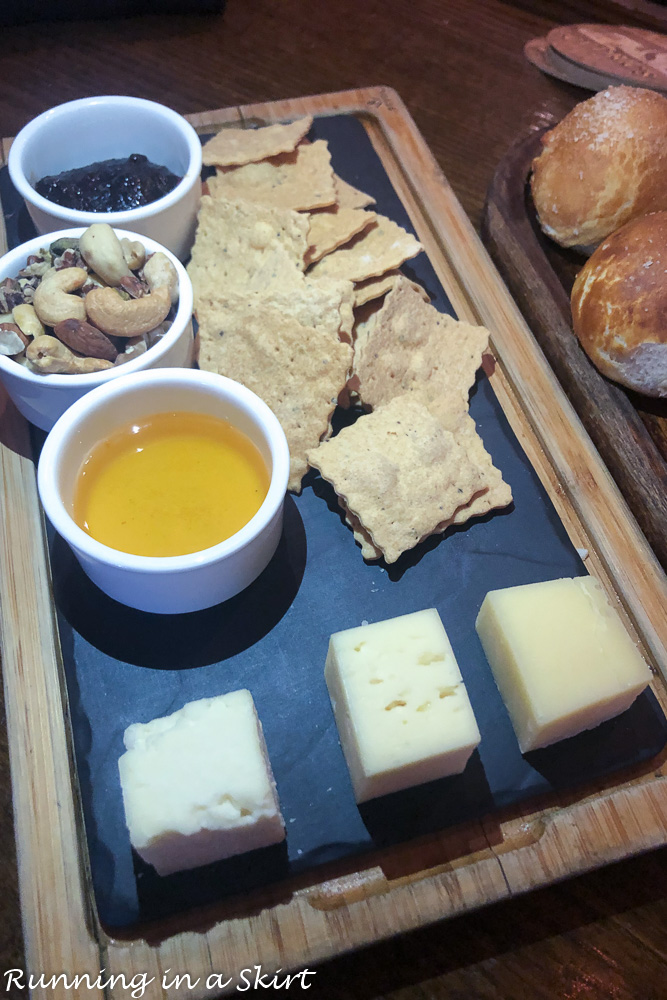 ... and their delicious pretzel rolls.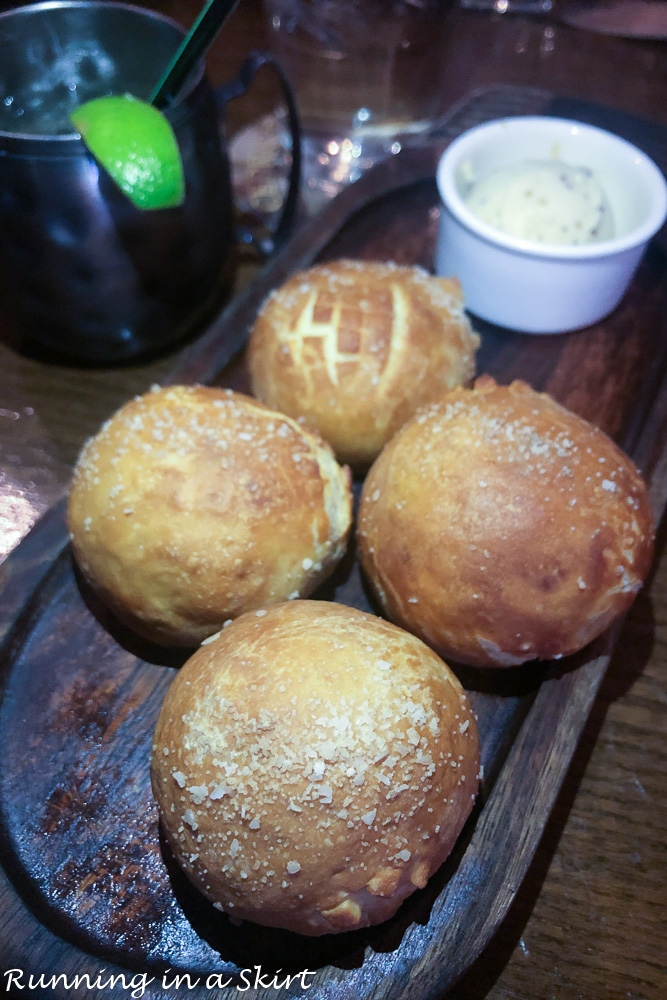 We then popped over to Village Social for their Market Fish, which is incredible.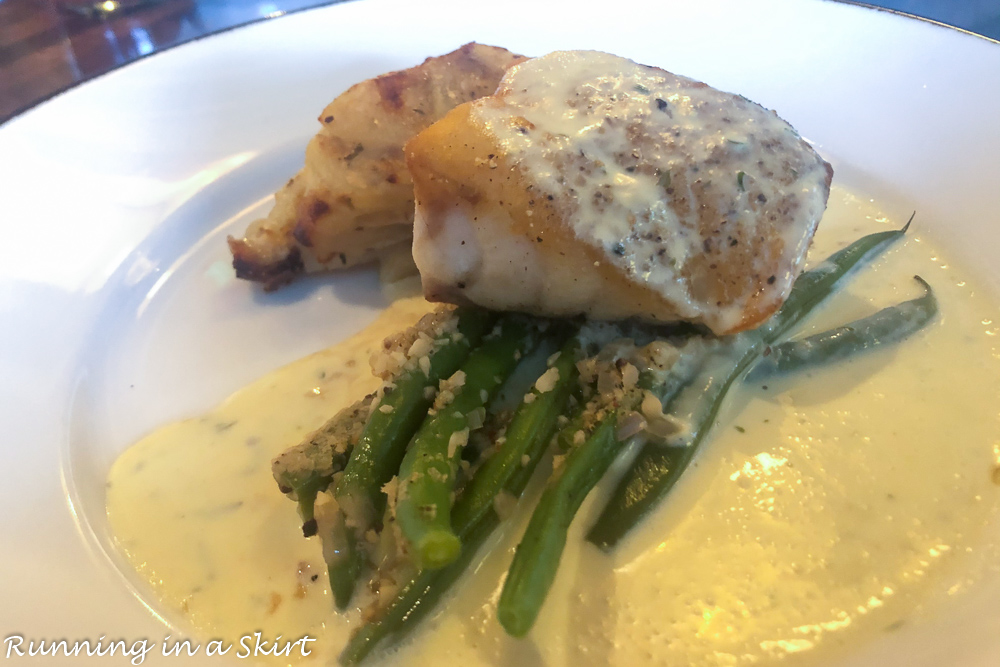 Sunday morning started out with more good eats! I picked up Joey's Bagels for the family and it was worth every single delightful bite. If you are a bagel lover like me, I highly recommend them!
The twins love them too.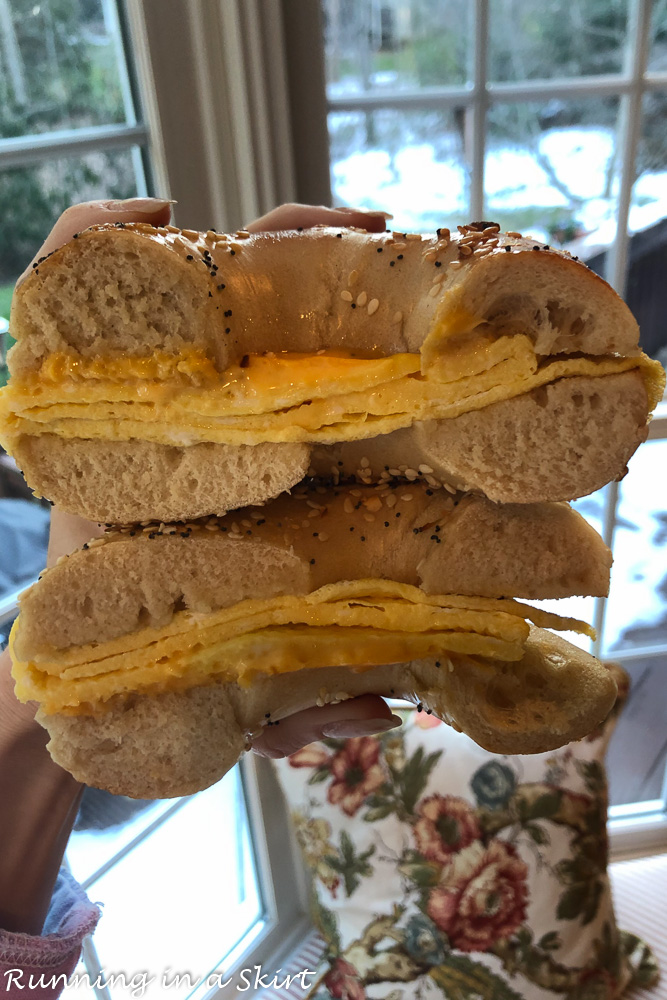 The weather was a lot milder Sunday and the boys got to play outside. It was good for all of us!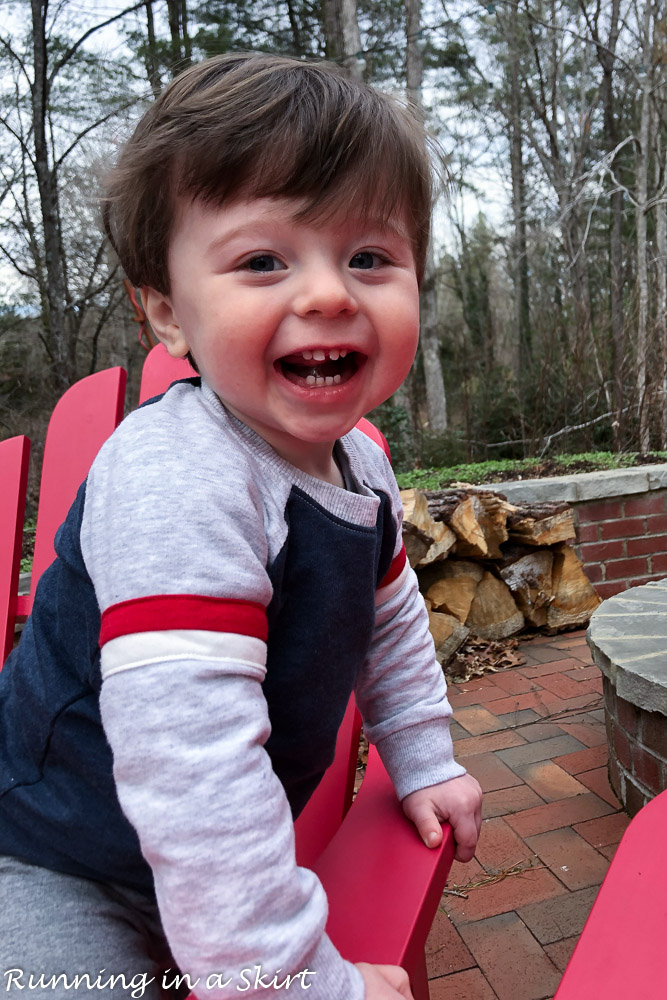 We have a nice, big soft yard for them to play in but our hard brick patio seemed way more fun.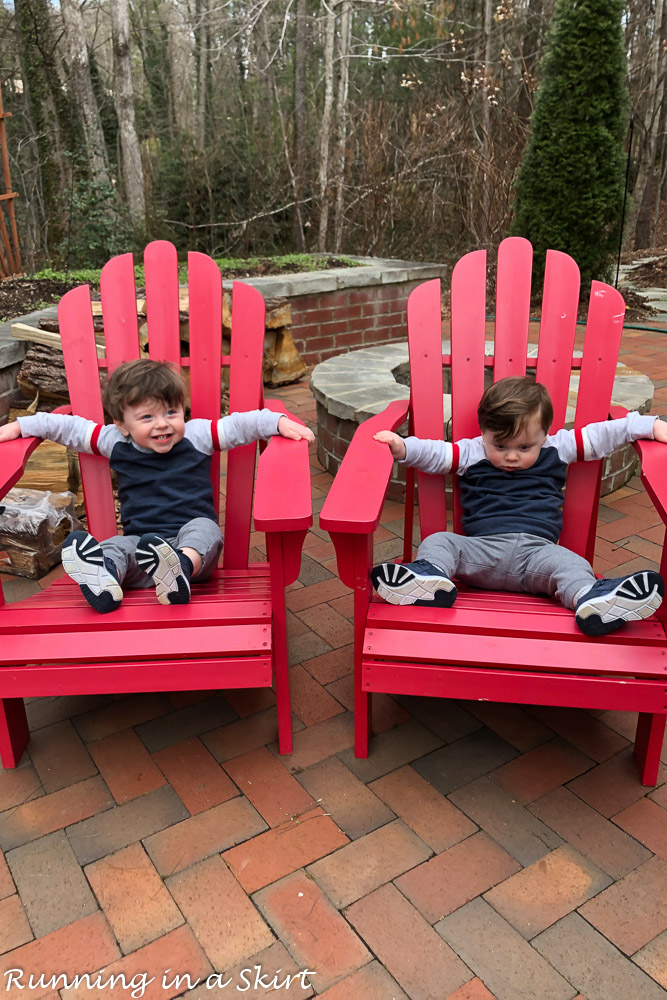 BTW... Those are the violas I planted in the fall and have completely neglected. I can't believe how well they are doing!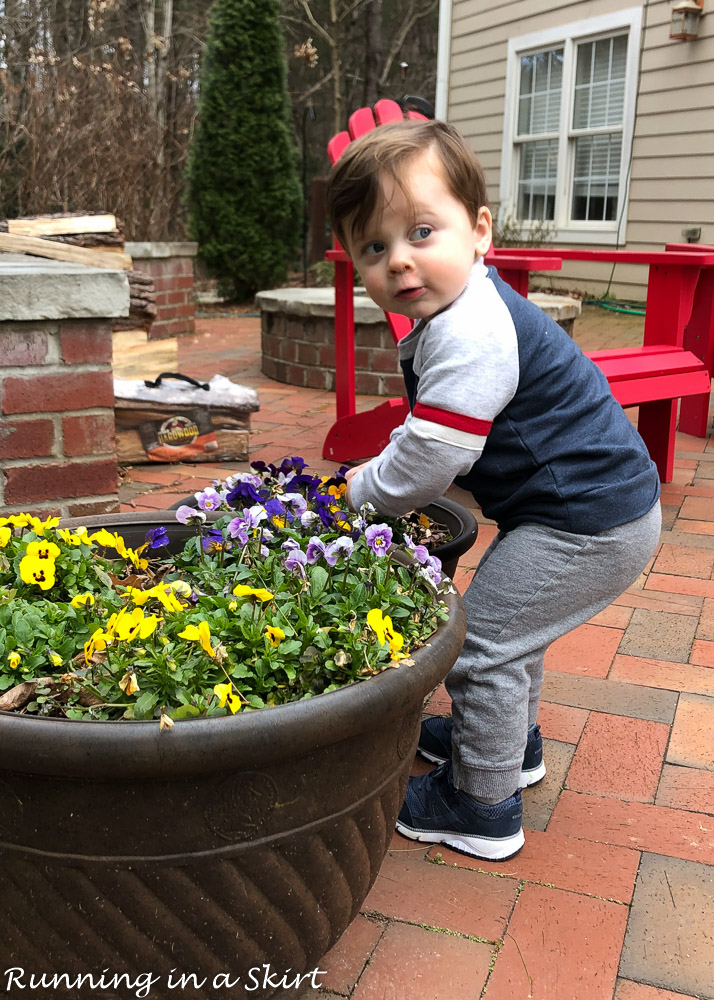 Once again Jackson is being a ham and Hunter is totally annoyed I'm keeping him still. 🙂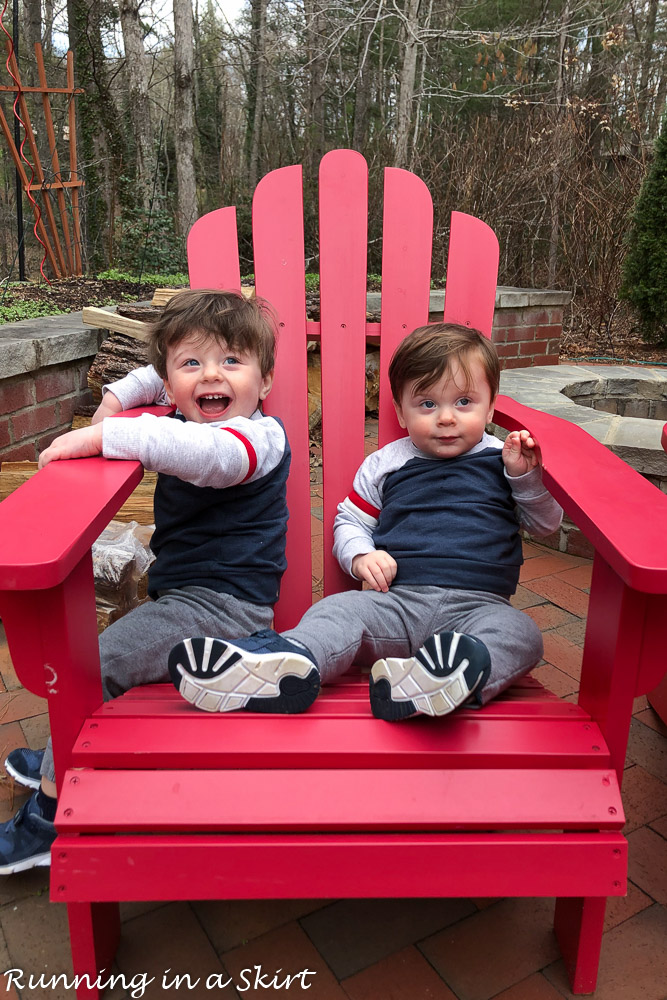 Monday I had JURY DUTY. I was so hopeful that when I called Sunday night they wouldn't need me, but they did. I had never actually had to go before and it ended up being a long day and stressful day. I was there at 8:30 and it was 3:30 before I had a chance to explain to the judge that I was a Mom to twin 15-month-old babies and was having to pay a babysitter to be there. The trial they were picking for was going to last at least through the week, so they finally sent me home for a cause.
On the plus side, I did have some free time to get some computer work done and got a baby-free lunch at Panera.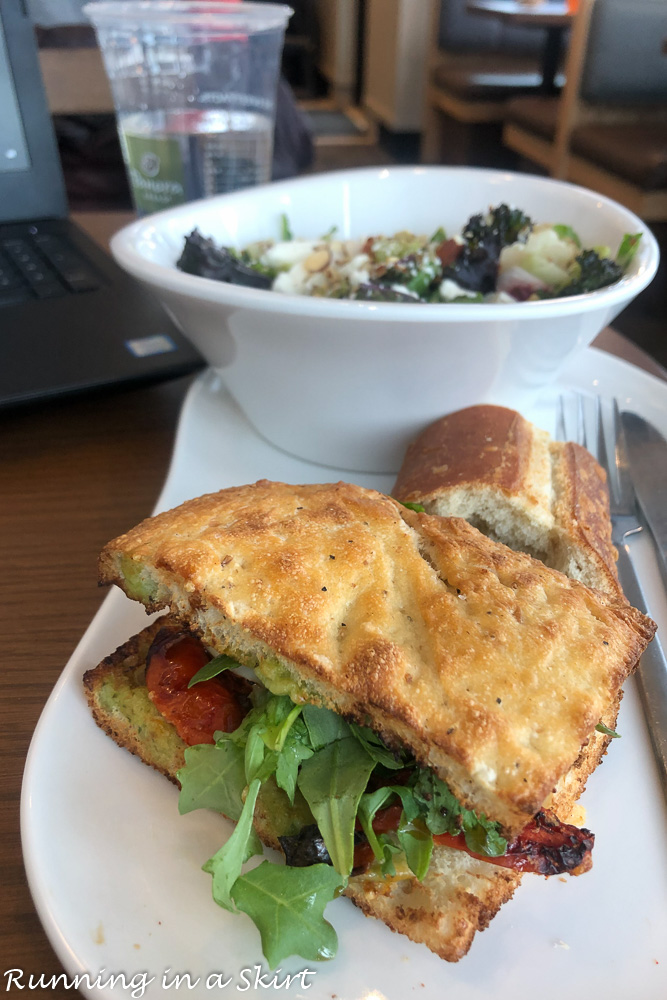 I was super glad to finally get home though!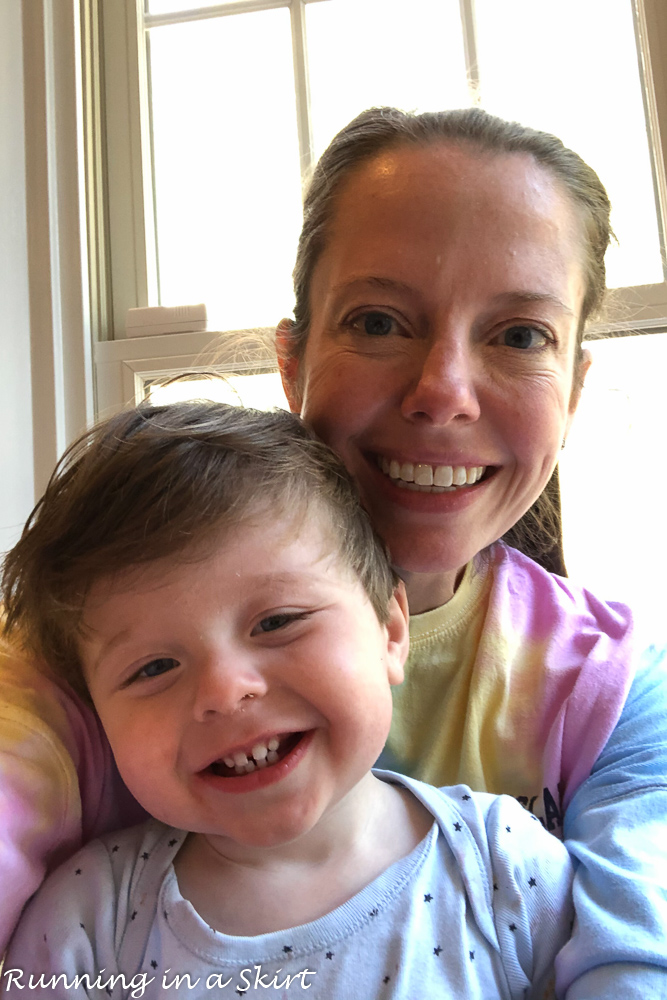 I've spent the rest of the week working on the blog and playing with the babies. They are both teething again and have had a rough, fussy week. Hopefully, it will calm down soon.
That's it for this week. Thanks for reading along. I hope y'all had a wonderful week too!