Hi guys! It's been another challenging two weeks as the entire family got really sick AGAIN, this time with C-vid.
After successfully avoiding it for so long, it felt so defeating when the test turned positive for the twins. We were also just a few weeks away from fighting RSV, so we were a little shocked at our bad luck of catching two nasty bugs back to back. We don't know how or where they got it, but they did.
The boys were pretty sick with high fevers, coughing, etc. for over a week but finally started feeling better a few days ago. The Hubs and I got it a few days later and he was sick but recovered in a few days. I was so worried about him because he just barely recovered from his pneumonia in June from the RSV, but he did well.
I've, as expected, with my asthma and have been struggling. I got pretty sick so they gave me Paxovid early on. I'm on day 11 now and still have significant breathing troubles and not feeling good so I'm on some additional medicine now. I can't remember the last time I was this sick. I'm hoping to feel better this weekend because taking care of toddlers sick is no fun.
Luckily the boys are doing good though! Here's about the only photo I have from the past few weeks. We were able finally to get out and play in the yard a few days ago. After seeing the twins so sick, it was such a relief to watch them play again.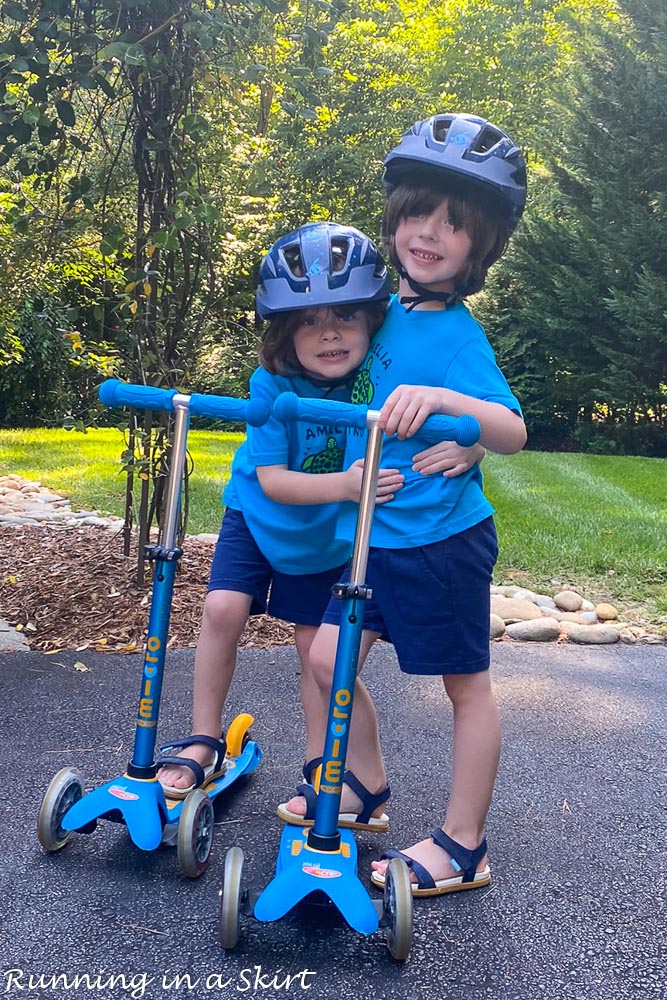 I'm keeping this short because I'm not feeling great and am so behind with everything, but thanks for some extra prayers.
I know a lot of folks are dealing with the same thing right now so my thoughts go out to you too.