Hello! Hello!
It's been a rain-filled week in the mountains. Monday started off with an all-day downpour and this is how the twins felt about it...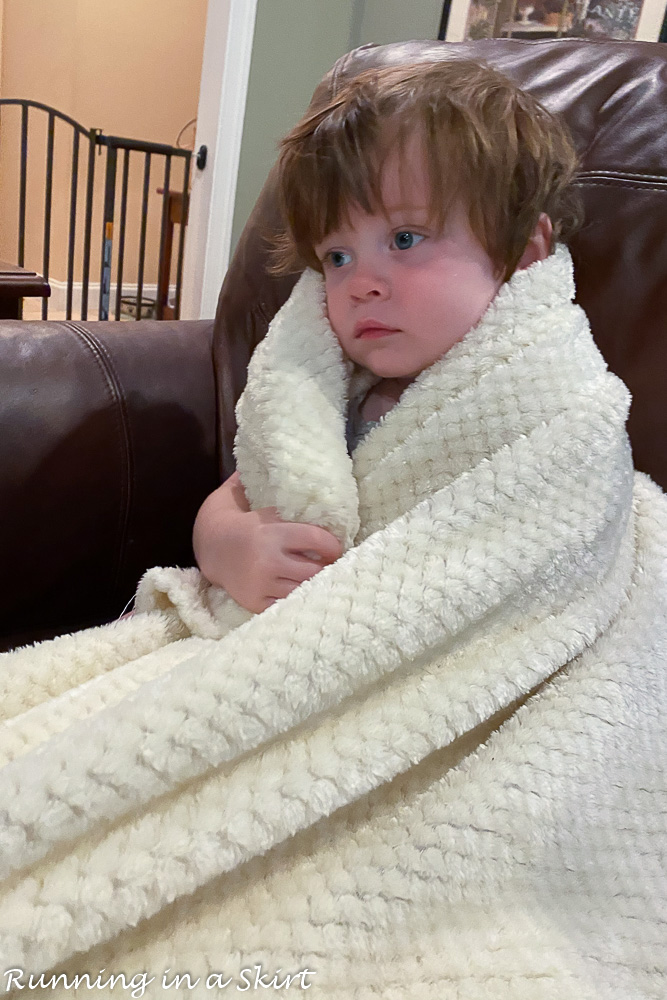 We've been pretty lucky and been able to get outside most days for at least a little bit, so it felt quite strange to spend the whole day indoors.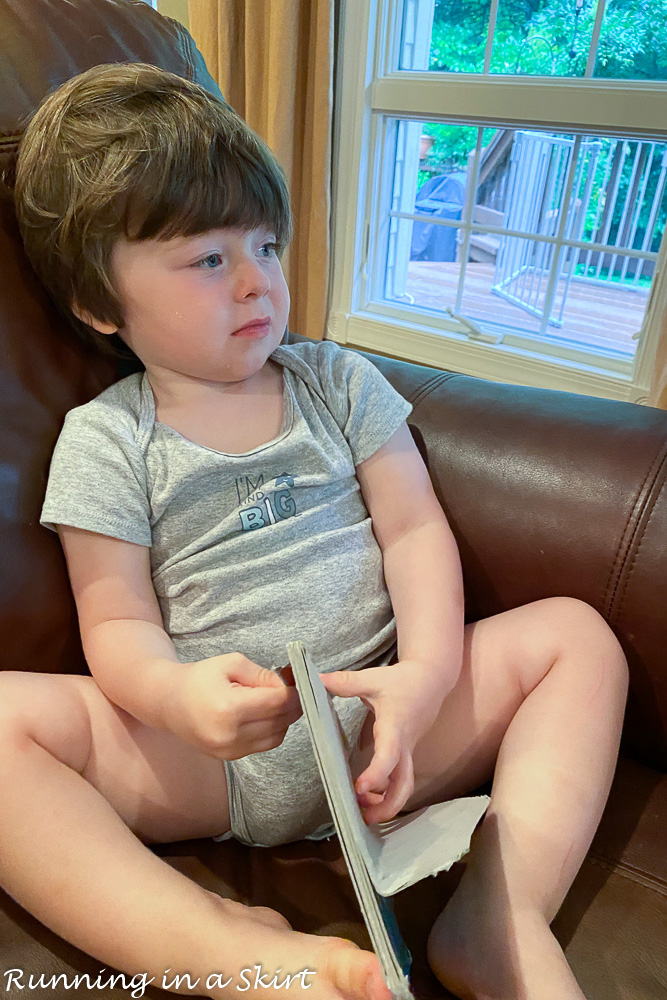 I talked the twins all day about tropical storms and rain and they seemed interested and brought their Mickey Mouse toys to the window to watch the rain too.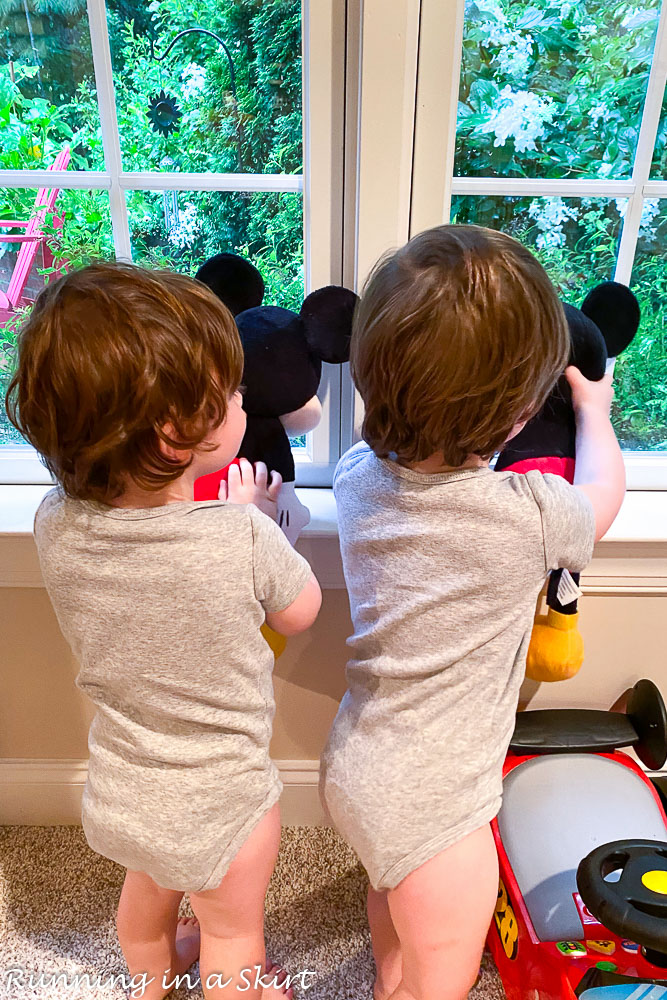 Another highlight of the week was playing in the sprinkler. We actually didn't own one so I ordered a cheap one so we'd have something new to do. I wasn't sure what the twins would do, but it was so funny.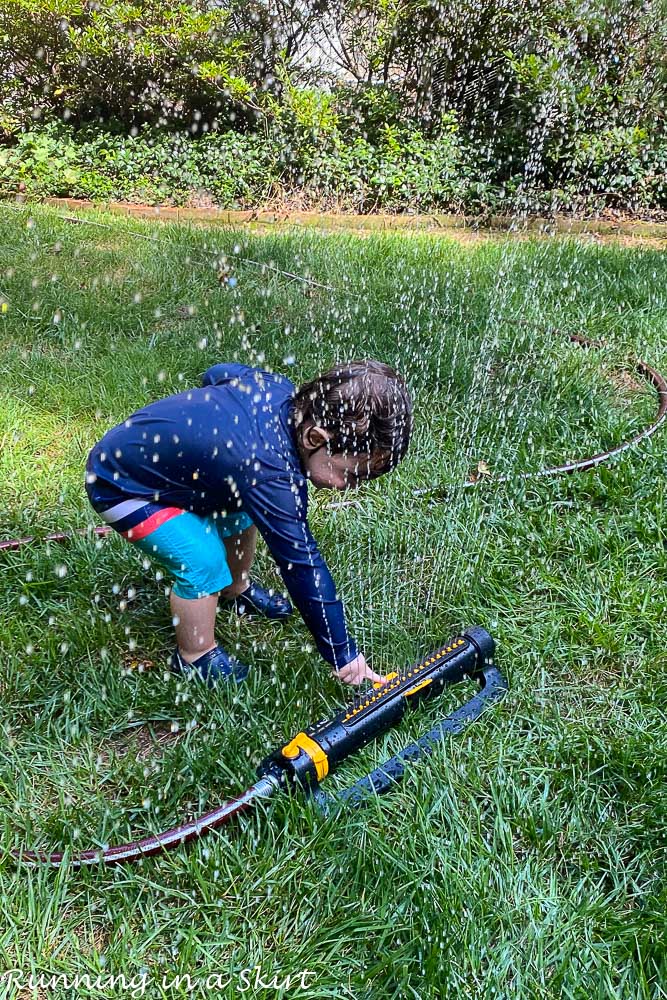 Instead of running in it, Hunter kept trying to move it back and forth himself. He didn't get it and it kept getting him and he'd laugh SO hard.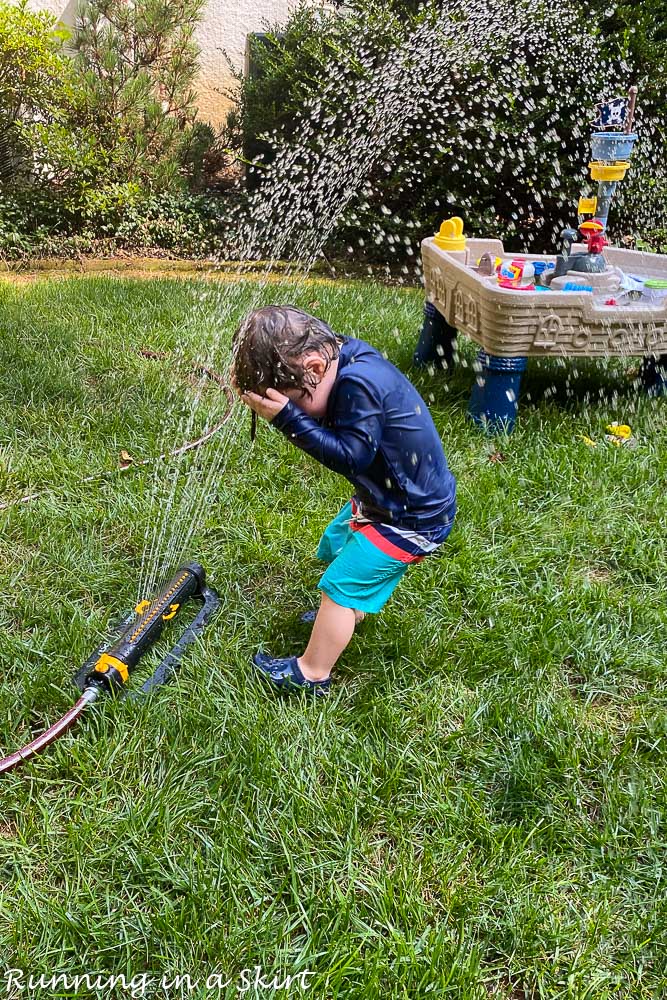 It was a lot of fun and I see scenes like this unfolding for the rest of the month.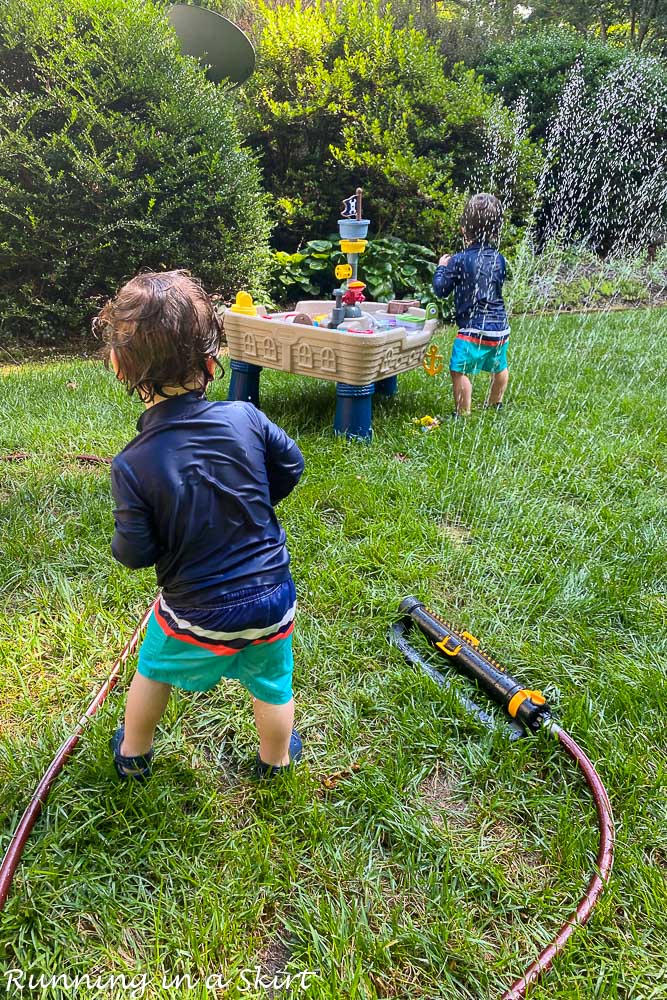 We also made it out to the stream again to play. The boys don't really leave our neighborhood anymore so this was once again a real treat for everyone.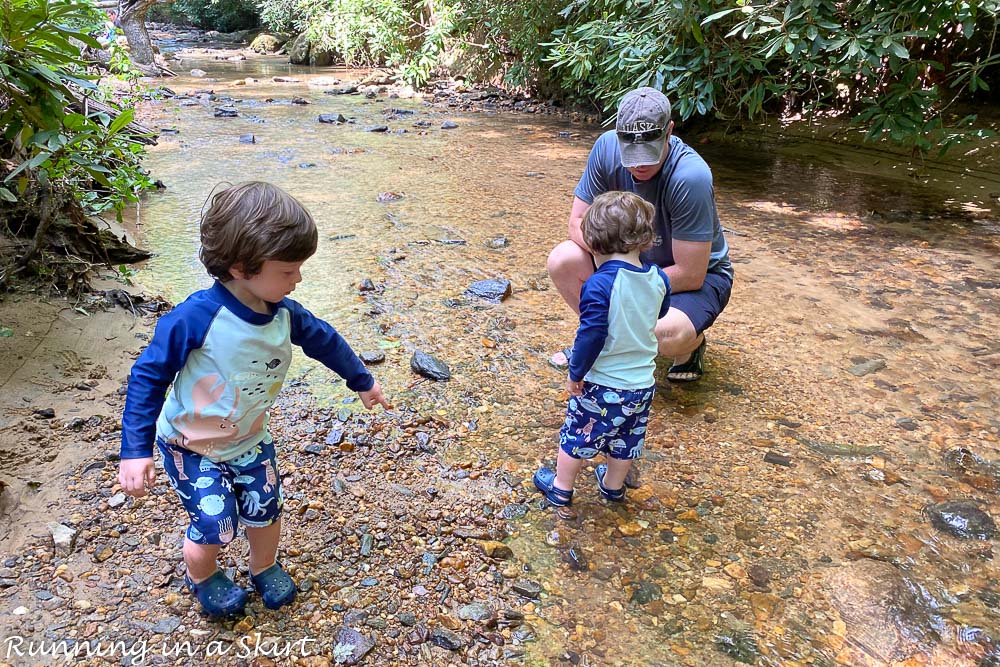 For anyone wondering, don't cave and let your child bring the towel you brought into the creek. It just makes a big mess :-).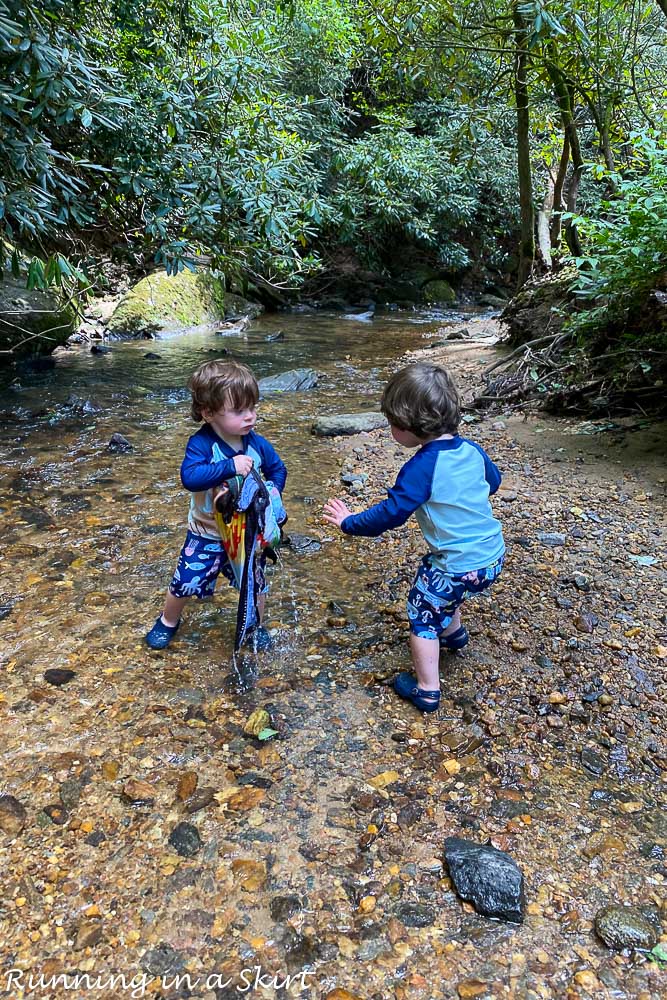 When it wasn't raining (which wasn't very often!) we also watched for more trucks on the driveway.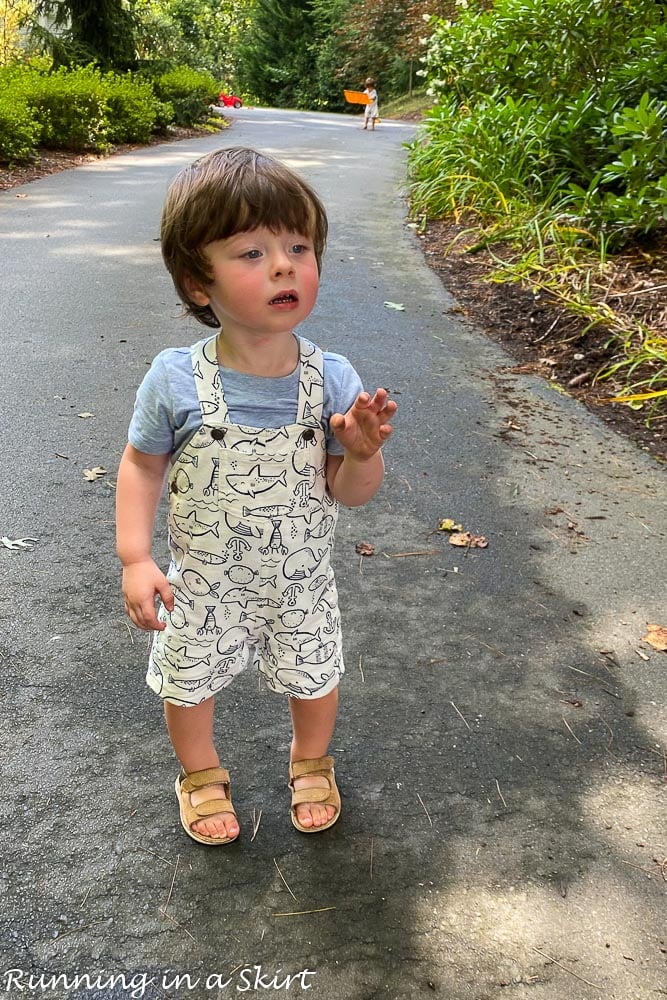 And Hunter discovered Daddy's big snow shovel. He's always loved oversized toys like this. Now we just have to put him to work in the winter.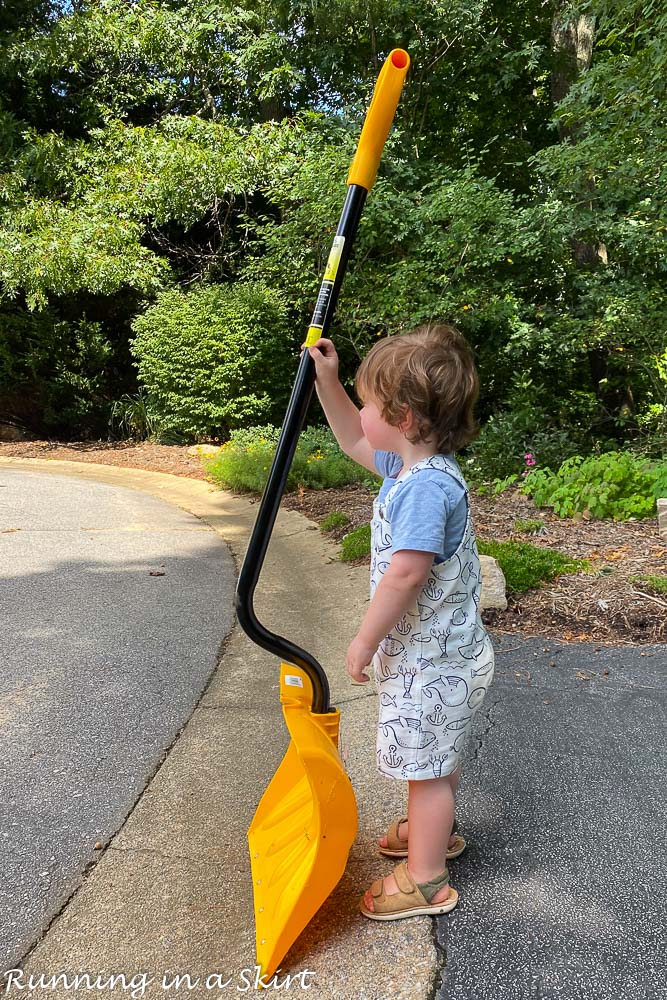 I thought this was the sweetest photo. Jackson is actually signing "more" because he wants to see more trucks.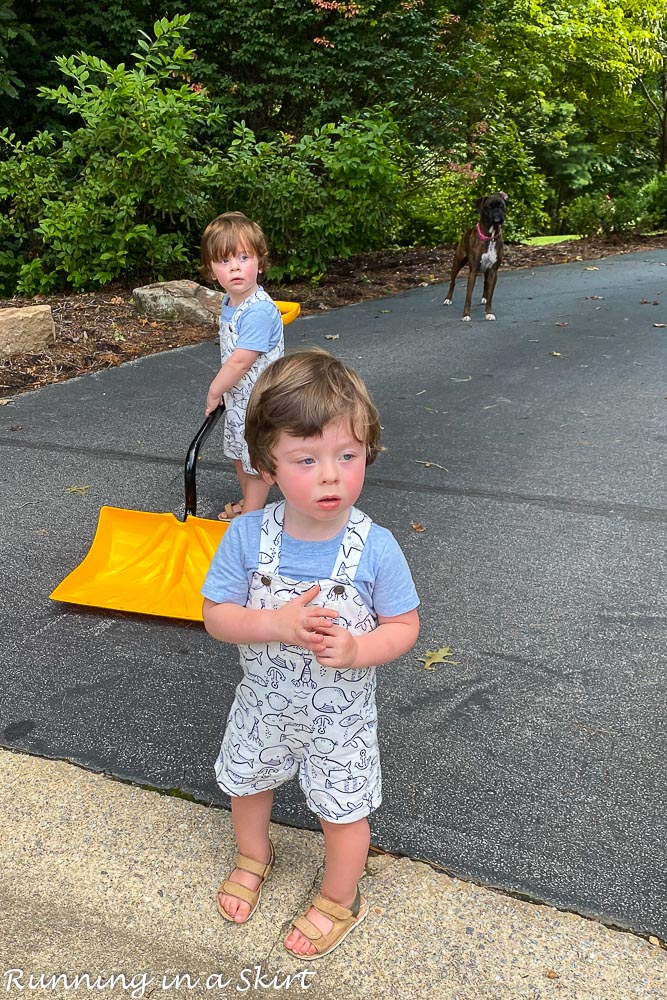 And in more random fun we also had a blast with some random plants from the yard.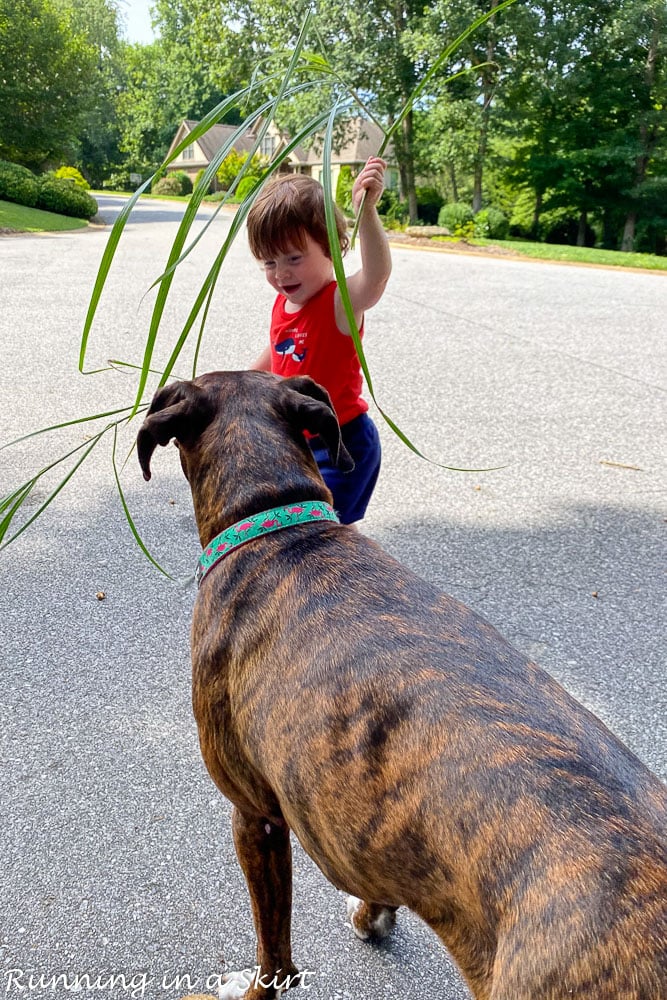 The boys walked around with these things for probably 20 minutes before getting bored, which is always a win around here.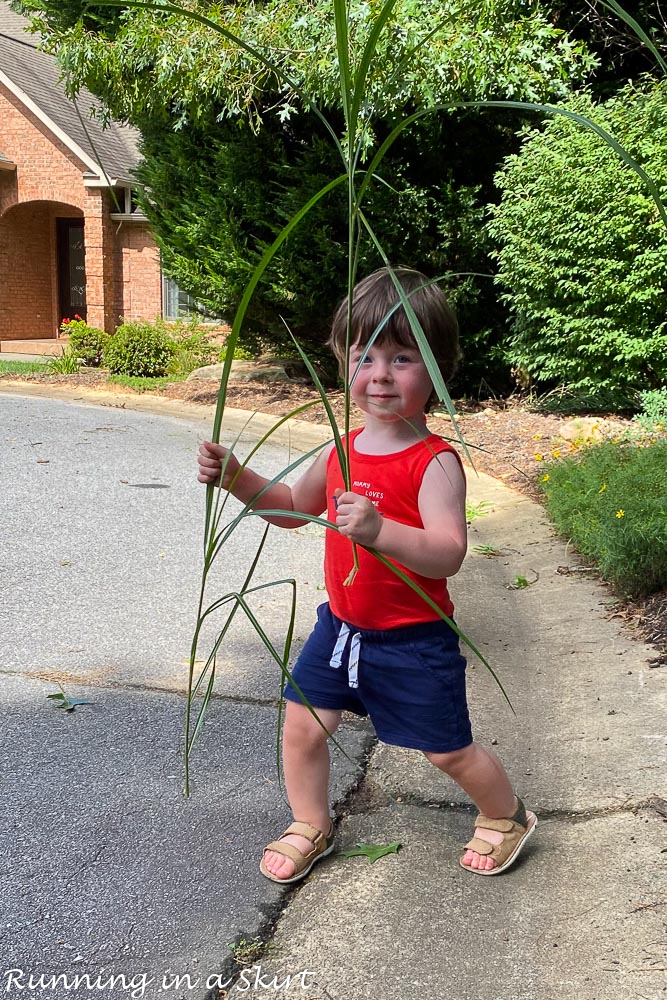 That's about it from this week. I'll be busy packing all day for our Hilton Head trip starting tomorrow. I'm hoping to post more from our little socially distant adventure over on Instagram... so follow me there if you don't already.
Have a blessed weekend everyone! See you back here on Monday with a brand new recipe.