Hi guys! We're finally settled back in from our Florida trip. The boys have their final week of preschool for the year NEXT WEEK! How is that even possible?
After going to Marco Island, we went to Orlando for a few days to visit my Dad and Margaret and I wanted to share some photos. The highlight of the time was a day at Sea World. Growing up in Orlando, we had annual passes to go to Sea World, so it was my favorite place to go as a little kid and it was so nostalgic to go back.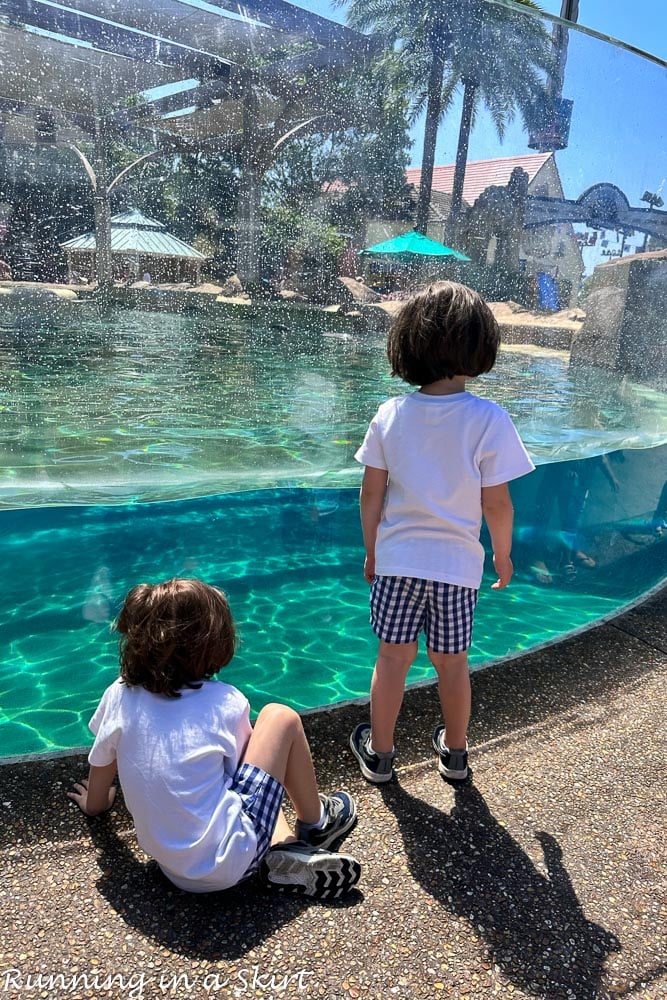 We didn't do the whole park with them but hit the highlights. They both loved the killer whale show.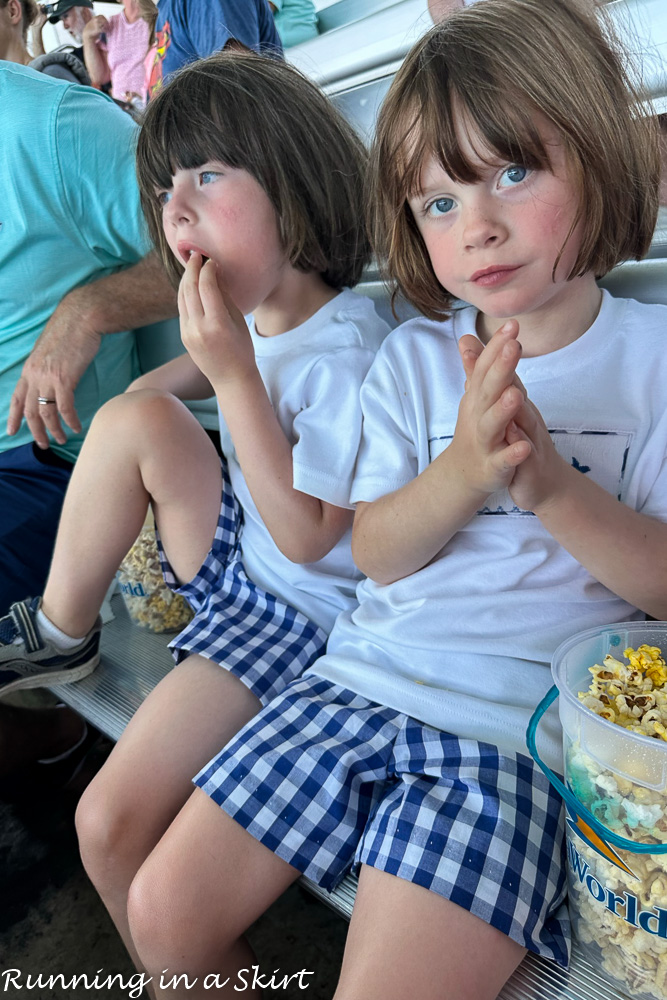 They also just loved to watch the roller coasters.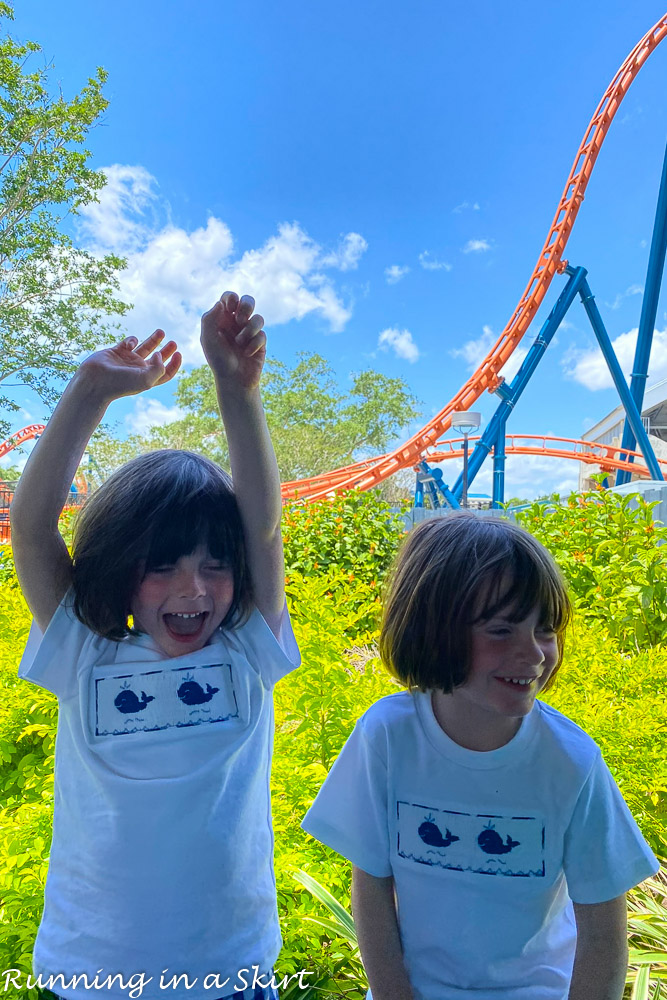 There was a kiddie coaster to go on that they met the height requirement for. Jackson loved it but Hunter... not so much. 🙂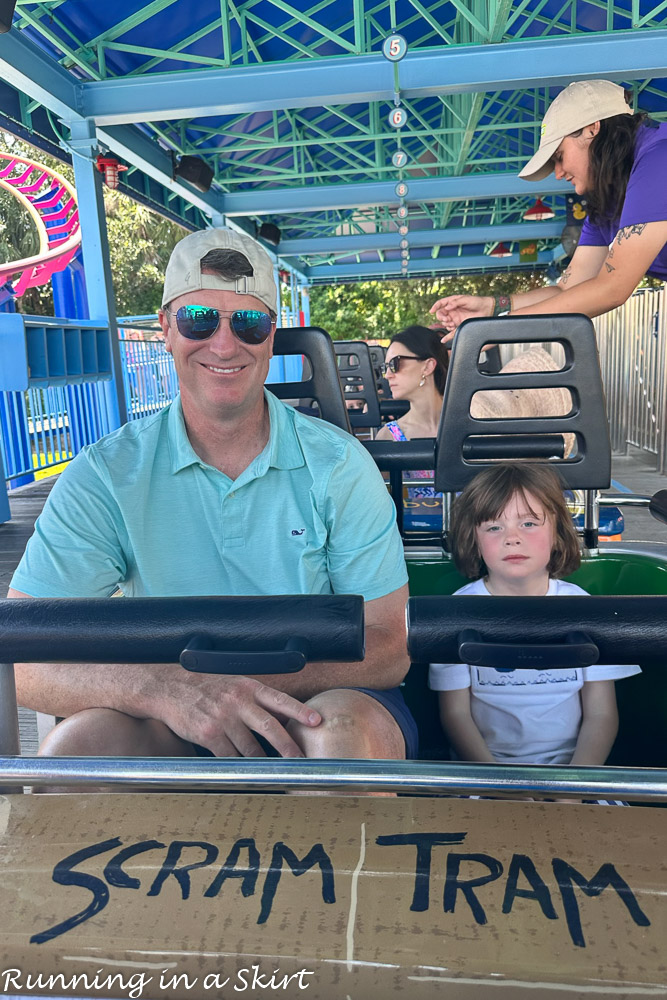 We also spent a few hours at Downtown Disney where they did the carousel, and train ride and we had lunch at the T Rex restaurant.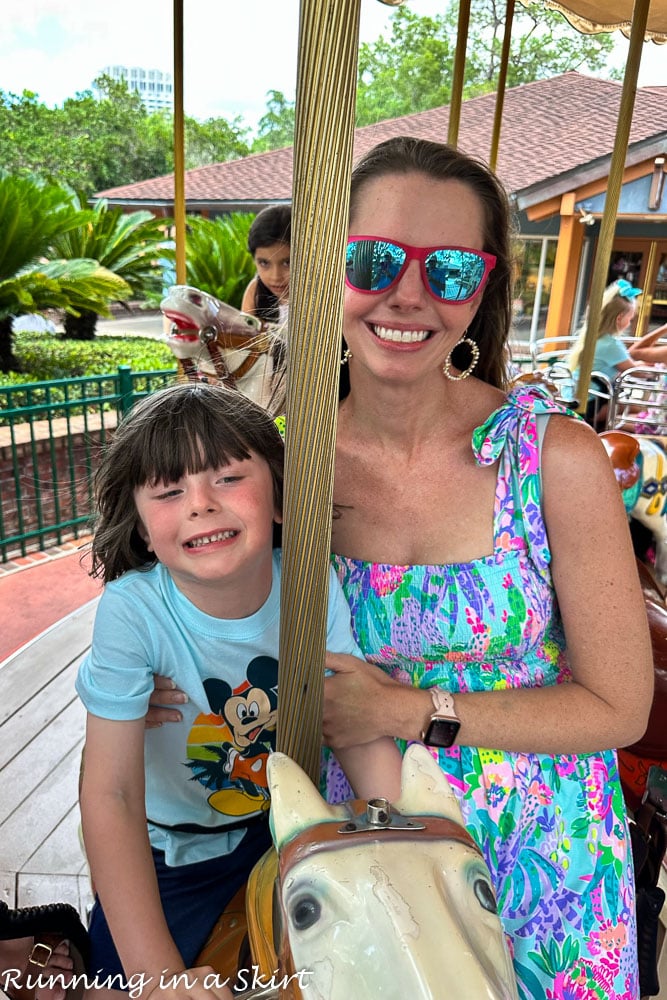 Hunter liked the carousel a lot more. 🙂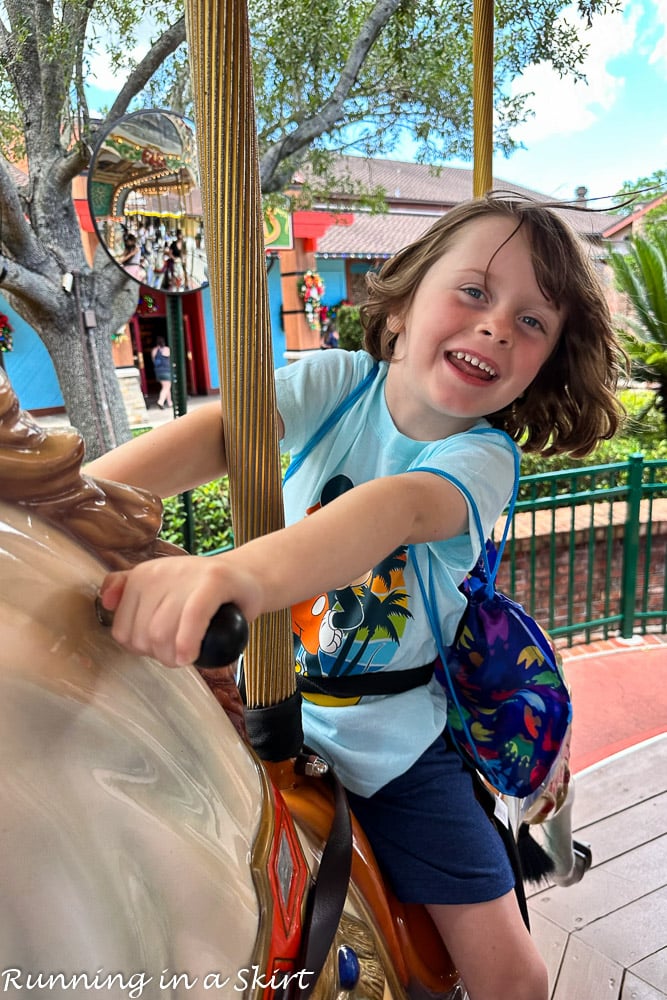 Only in Orlando can you eat lunch at a restaurant with huge dinosaurs and then proceed to make your own stuffed dinosaur in the gift shop.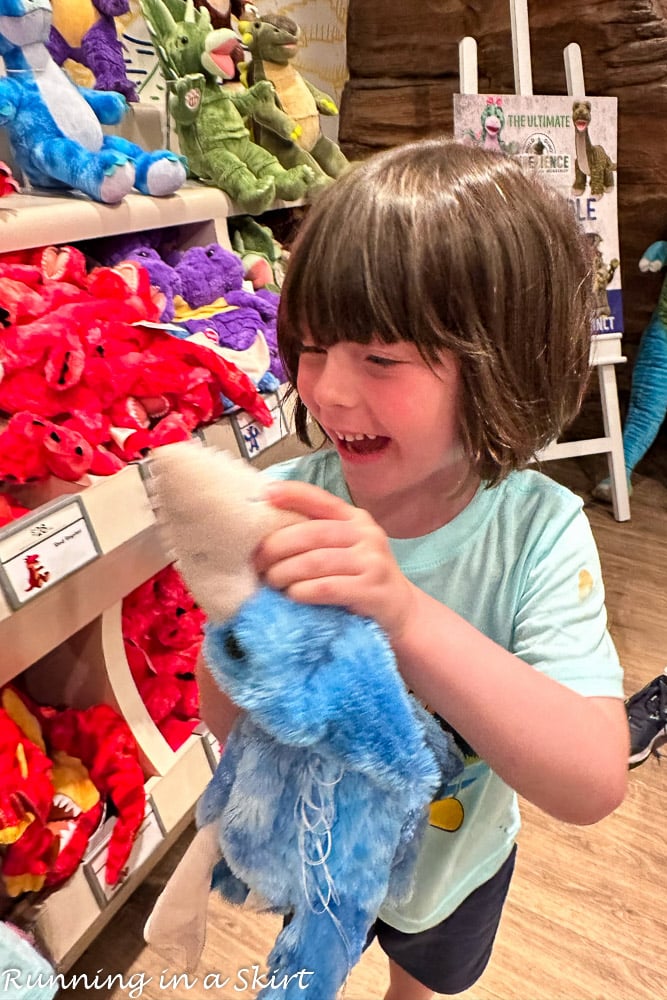 We also got to play in a pirate ship pool, which was honestly the most fun for them.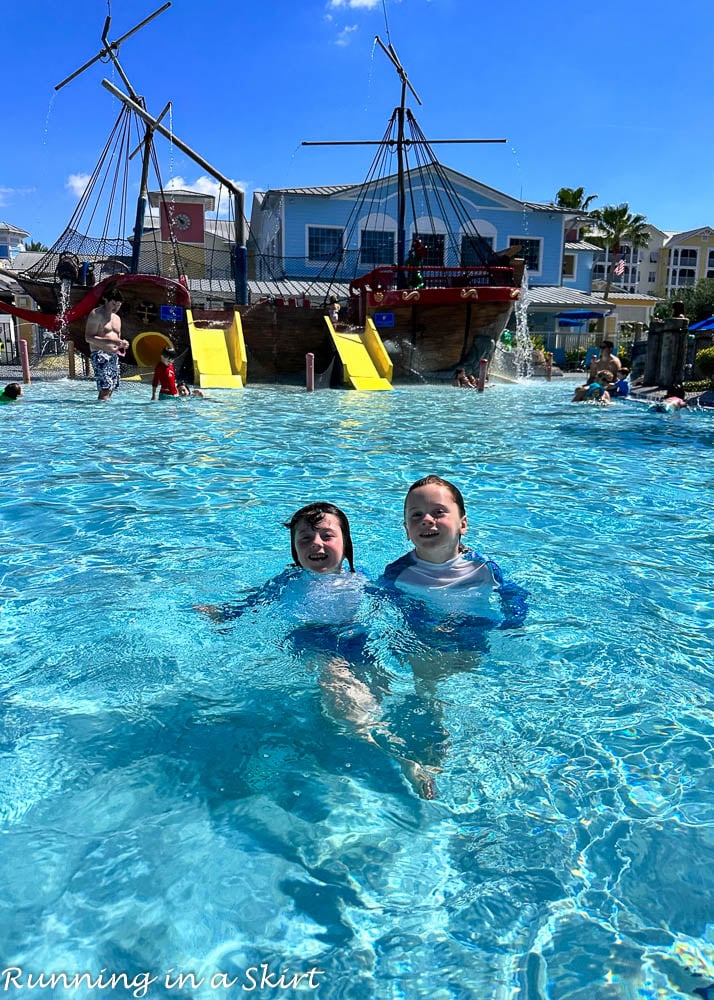 They loved the slides and water time.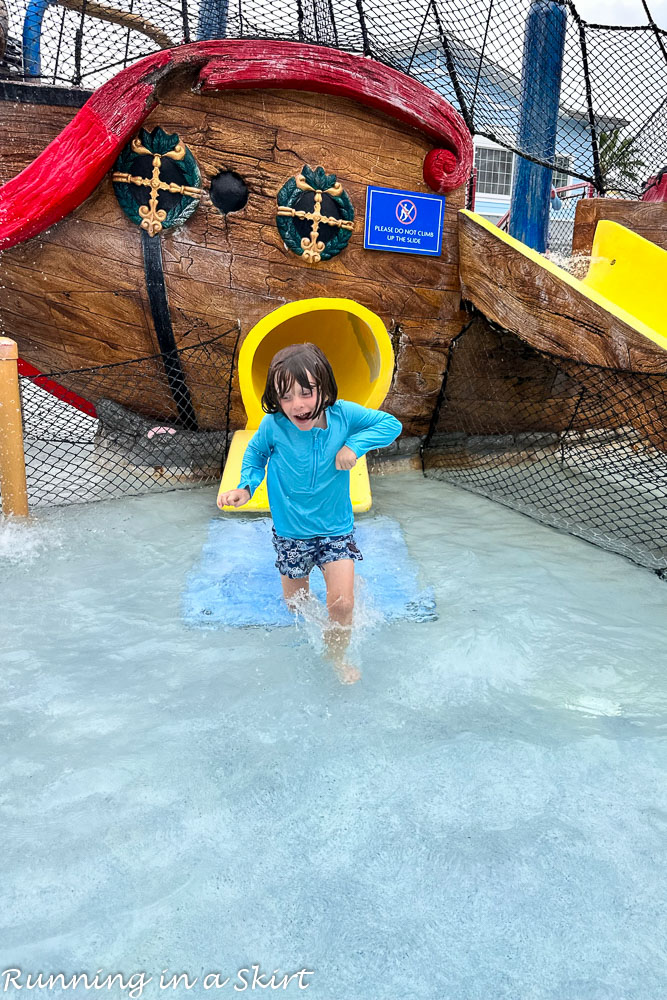 And finally we went to a show put on by Gatorland and they brought a gator for the kids to take a photo with.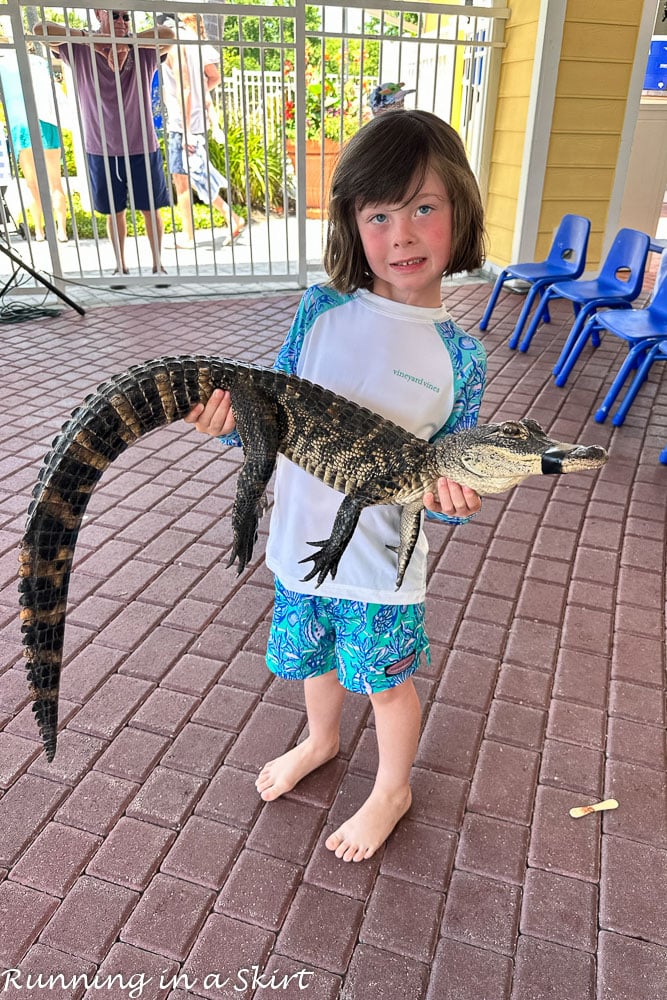 Seriously, only in Orlando does stuff like this happen!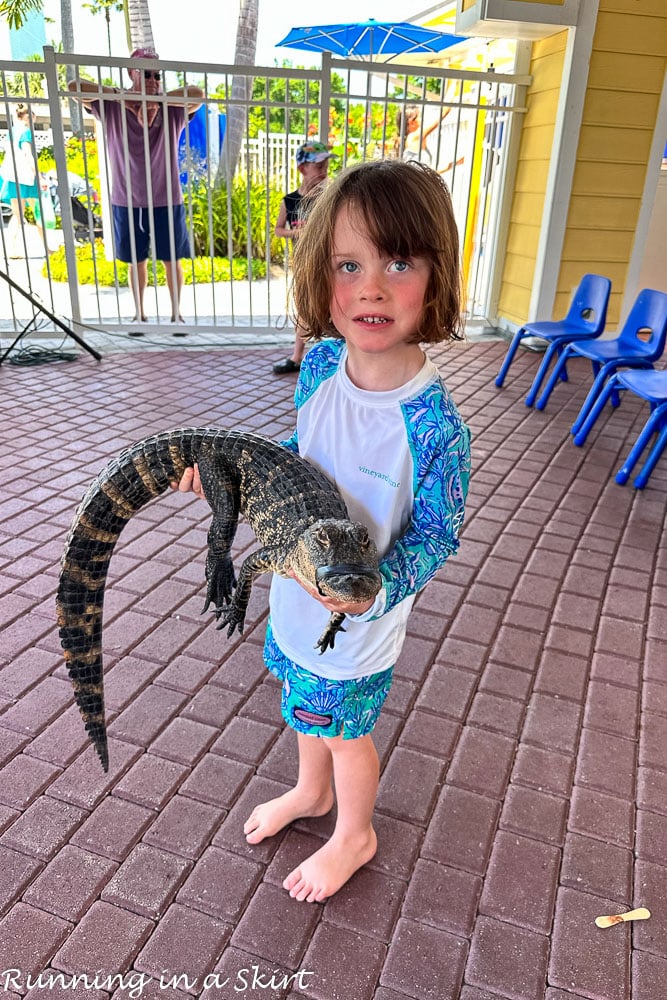 It was a quick but great time in my old home town.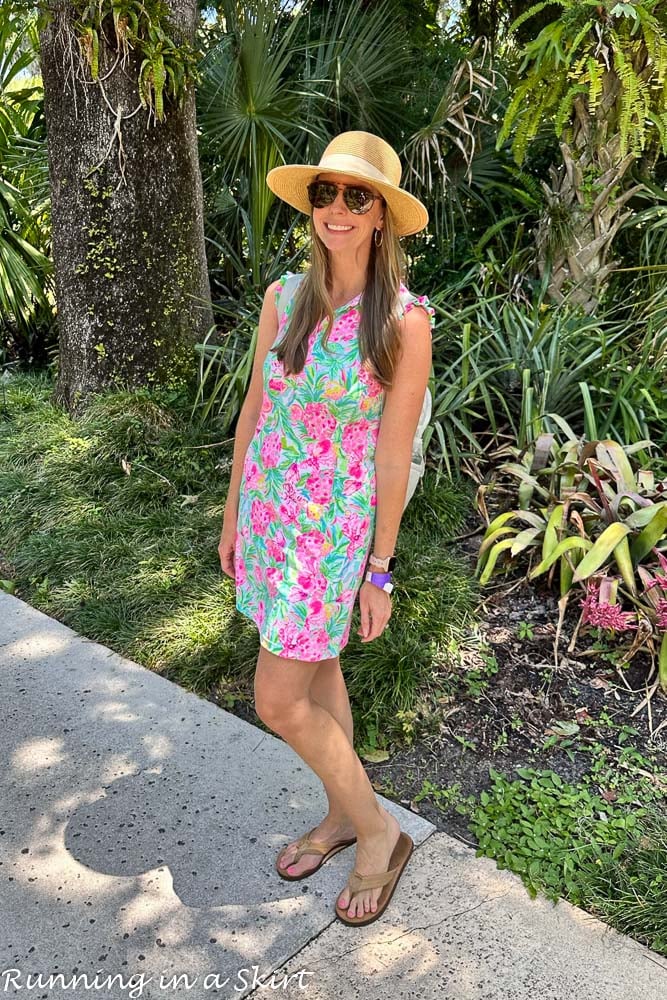 I'm hoping to take the boys to Disney next time! I think they are finally old enough.
This weekend should be fun because we have a redo on some of our Mother's Day stuff from last weekend. Hunter had a fever last weekend and we had to reschedule some of our activities from last weekend until this weekend. Luckily it only lasted a few days and he's doing better now. We had a fun dinner planned and strawberry picking.
That's all for this week. Have a blessed weekend, friends.