We are back from a lovely week on Marco Island, Florida. It was fun to explore a new to us island and we really enjoyed the adventure. Marco Island is in Southwest Florida near Naples and is a sun-drenched, hot, and lovely beach with hi-rise condos and delicious food. The boys had a wonderful trip too trying all sorts of things for the first time. I'm planning several more official travel posts in the next few weeks, but for now, I wanted to share some of my favorite photos from the trip.
Let's dive in!
Top 20 Favorite Moments Marco Island
One of my favorite things we did on our trip was boat riding to see dolphins and shelling on an undeveloped island.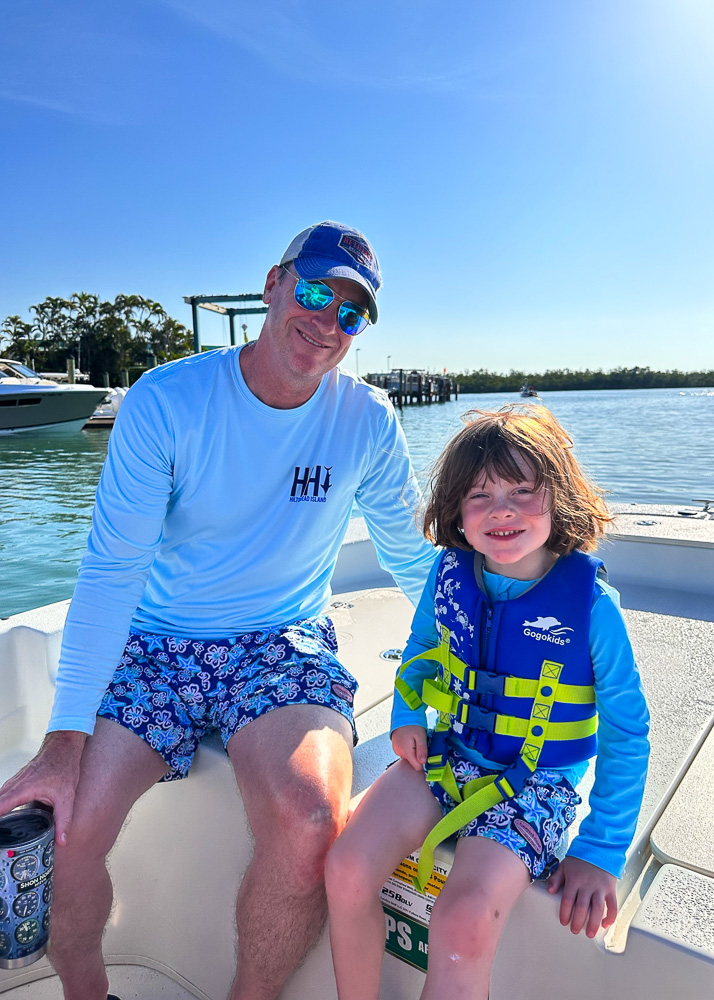 The island was fascinating! It was lined with shells and driftwood.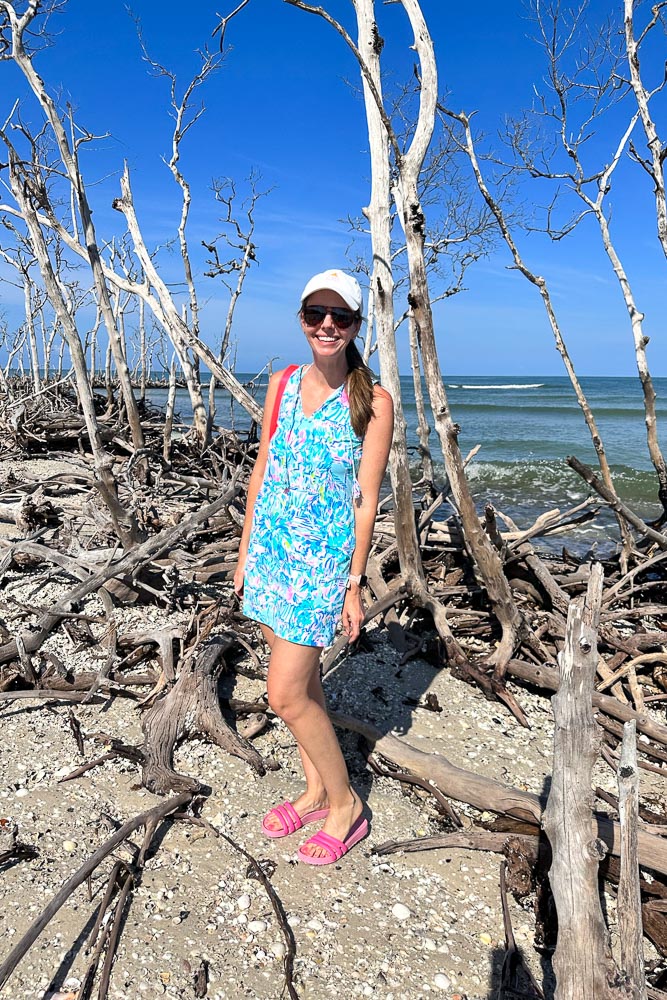 My Dad and Margaret came to visit us for a few days of our trip and we got to do this adventure with them.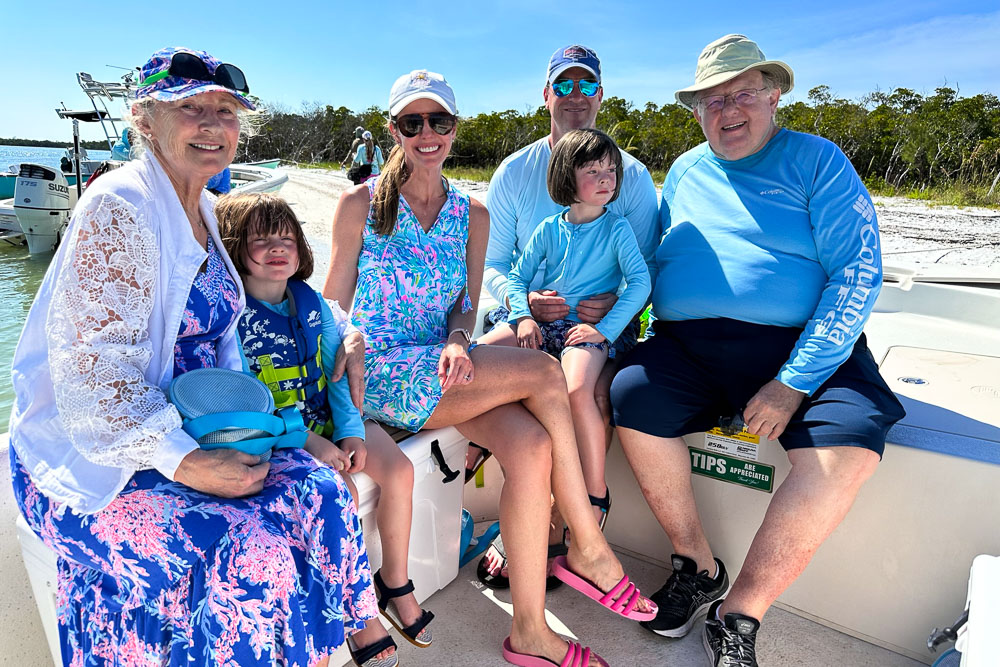 It was the first time I'd attempted doing a tour like this with the twins and it went great! I'm so glad we are now old enough to do stuff like this. Both the boys loved it, but Hunter seemed especially happy on the boat. Here's our goofy, "boat happy," grins!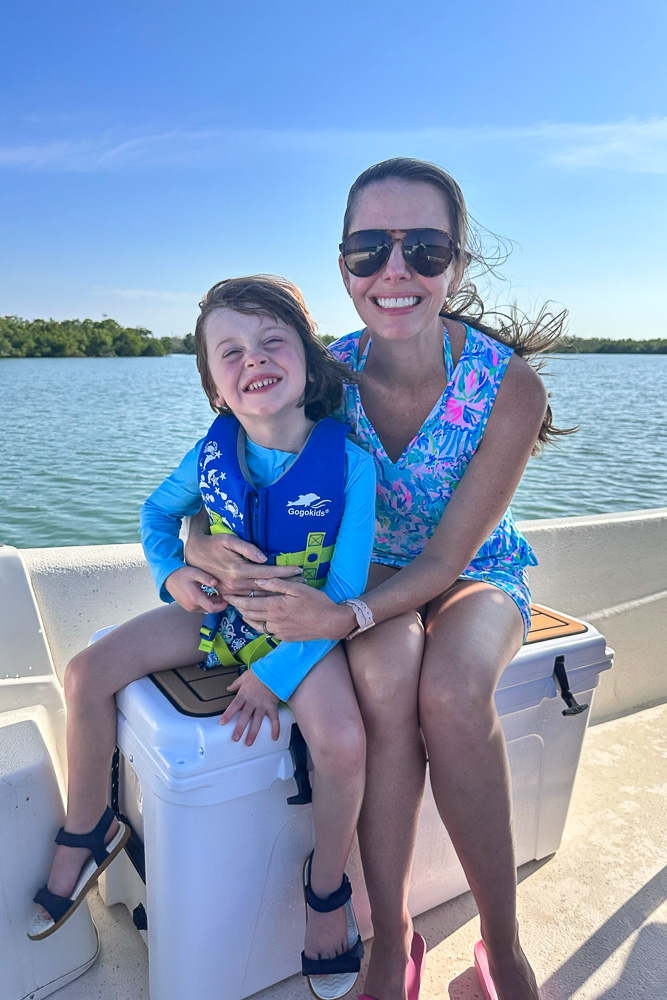 The beach was really pretty with lots of shells and pretty blue water.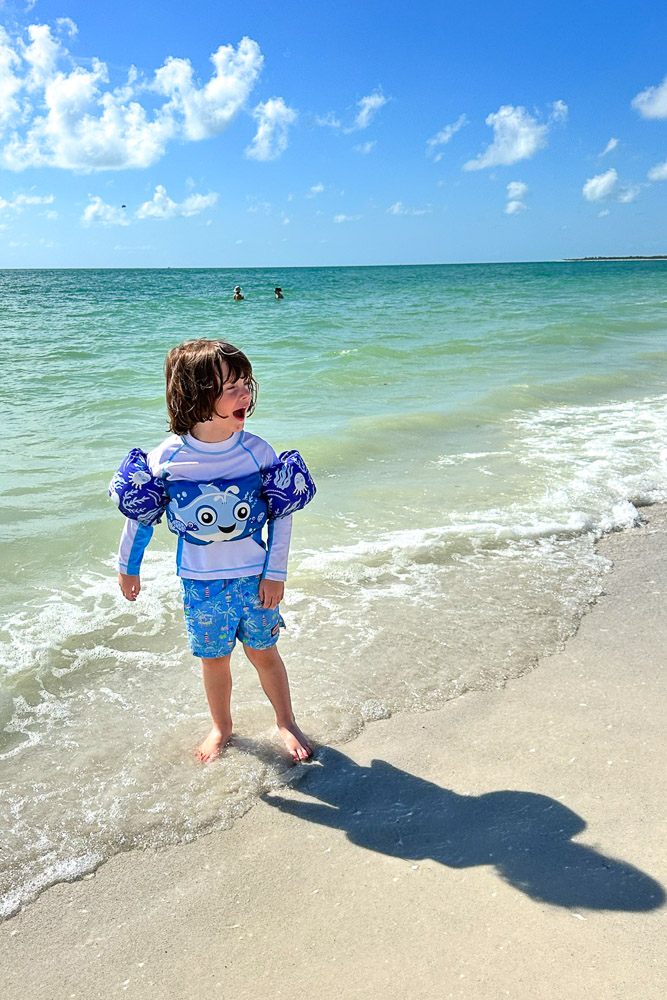 And here's Jackson.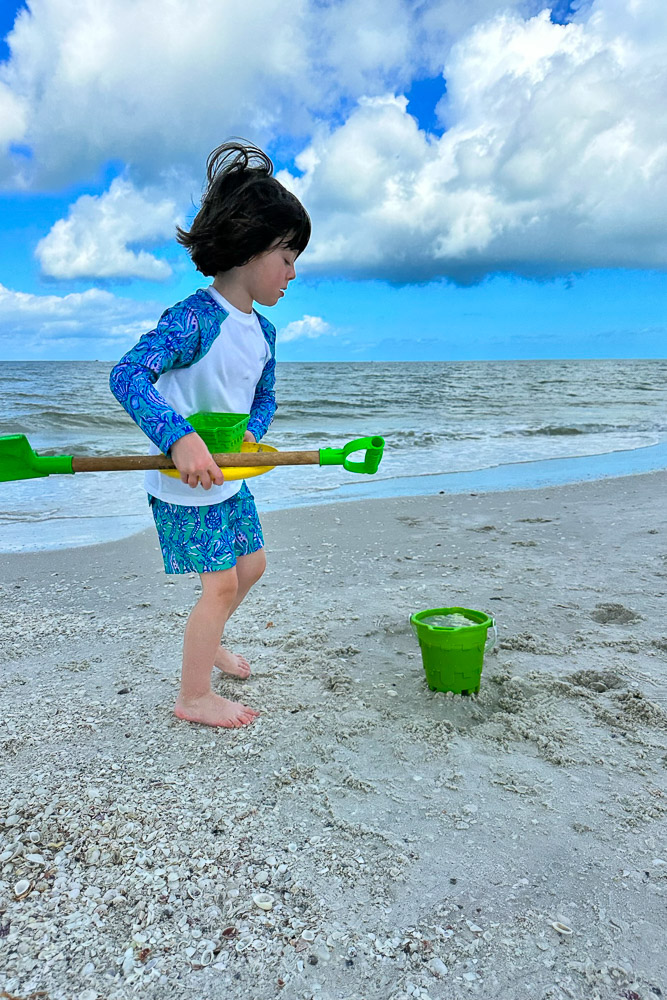 And here's the boys on the beach, humoring me for a photo.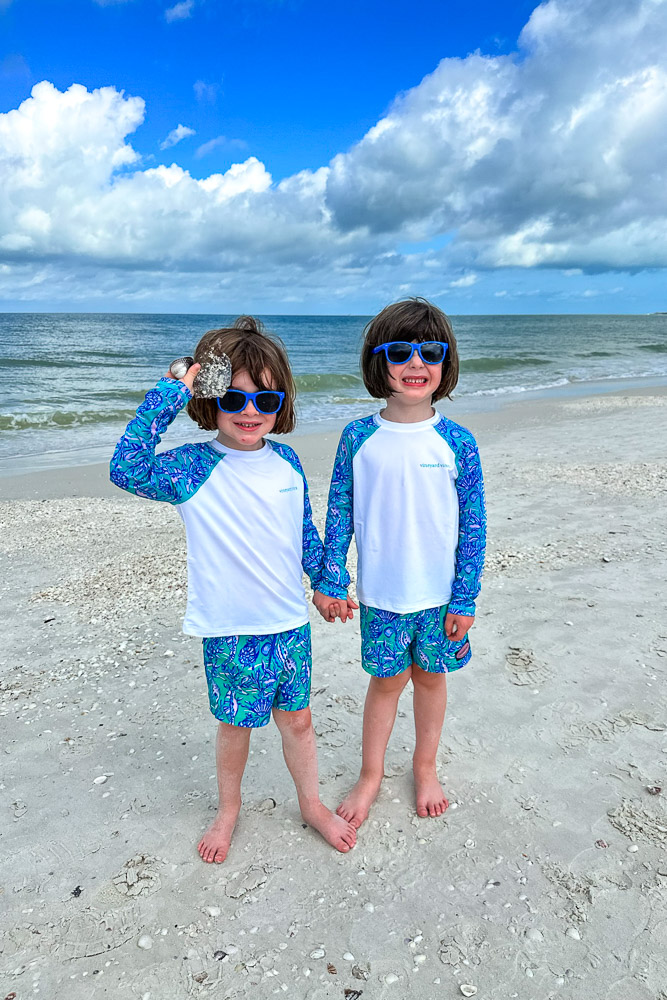 And here's a cute one of them walking in the sand.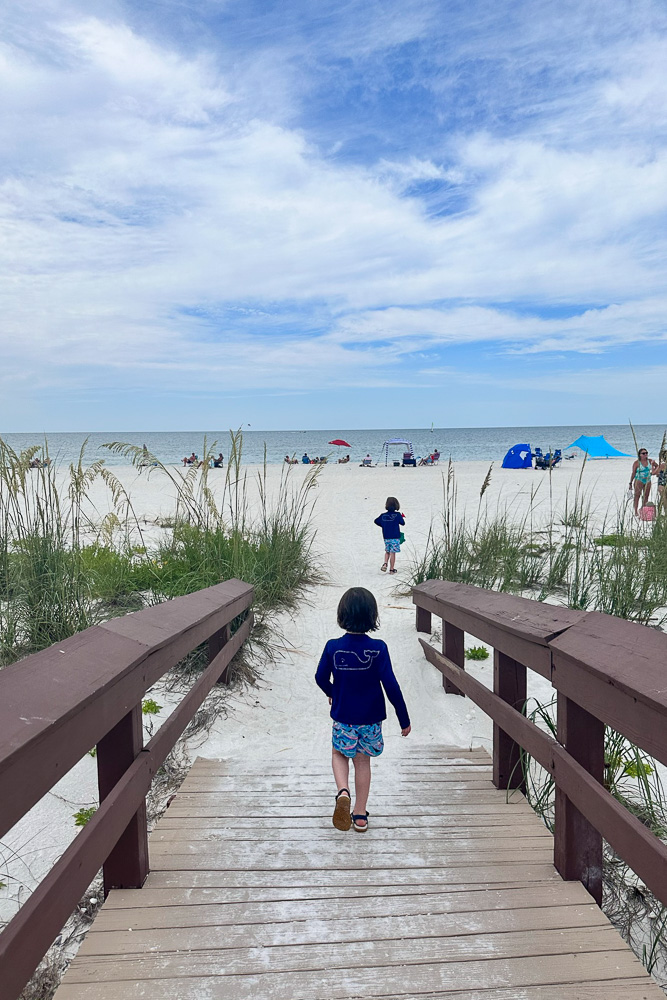 Proof I was there. 🙂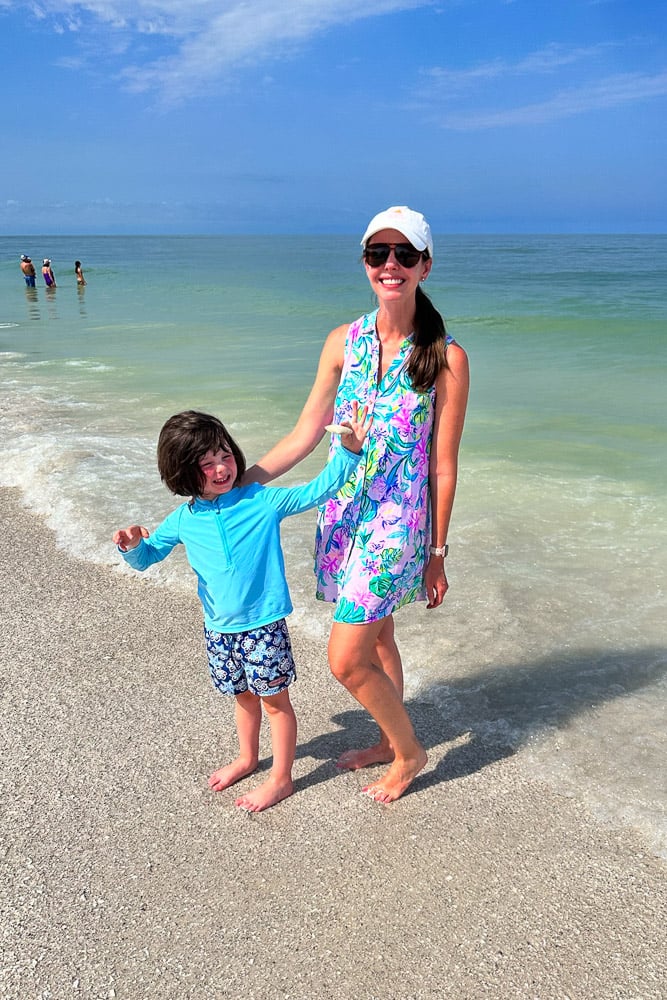 And here's all of the shells! It wasn't quite as good as Sanibel for shelling, but it was still pretty amazing.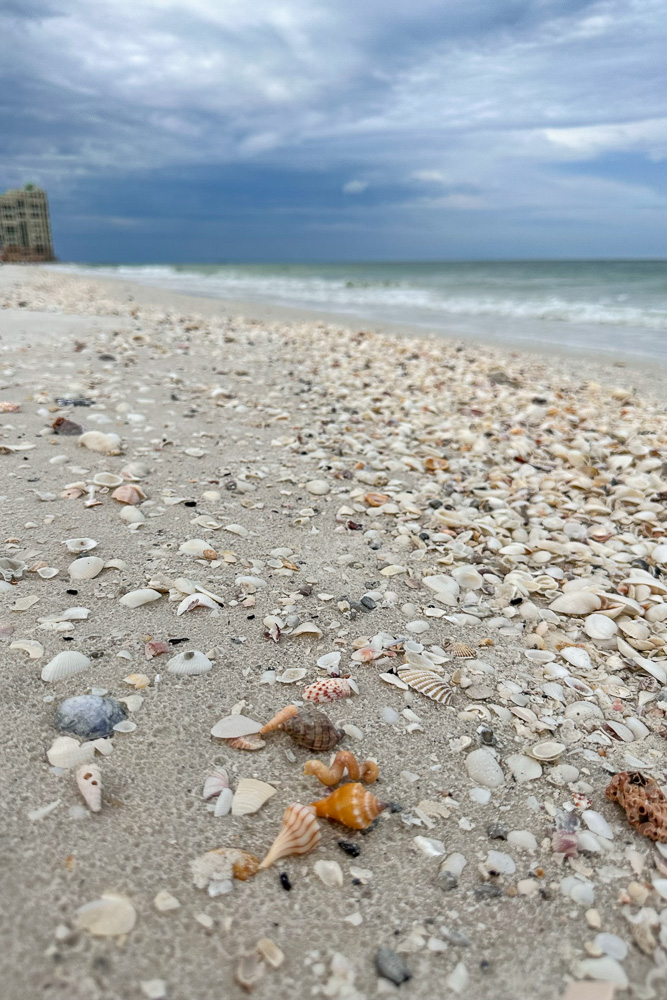 We took the boys to eat out a good amount on the trip. They loved all the seafood and ate oysters, shrimp, fish, and more. It was fun to get dressed up and go out some!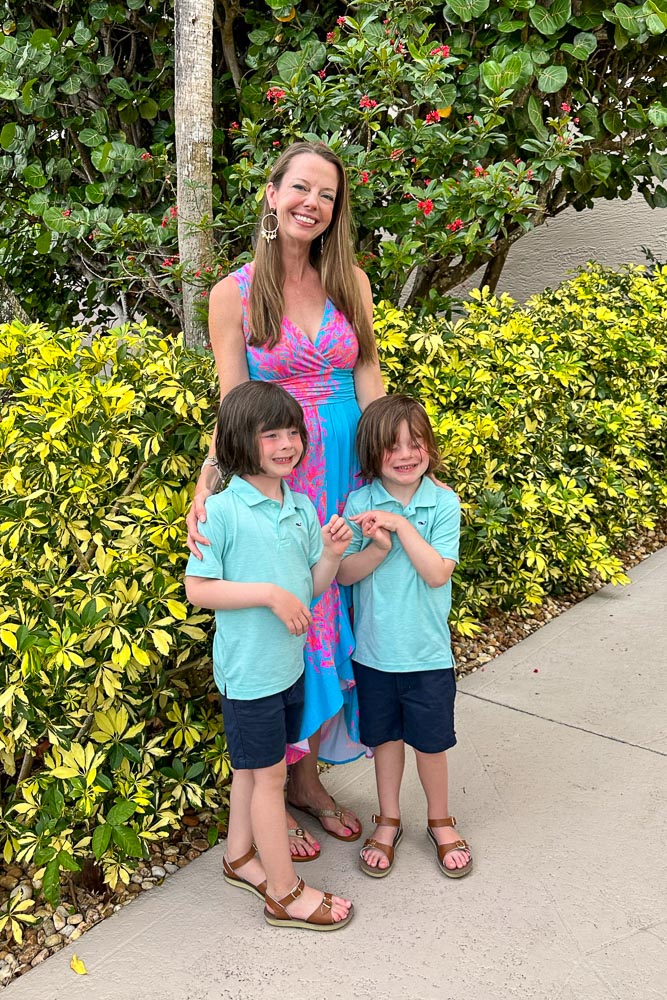 And here's the view from one of our favorite spots I found on the trip. This little restaurant is located right on the beach, literally over the sand. It had such a Bahamas vibe.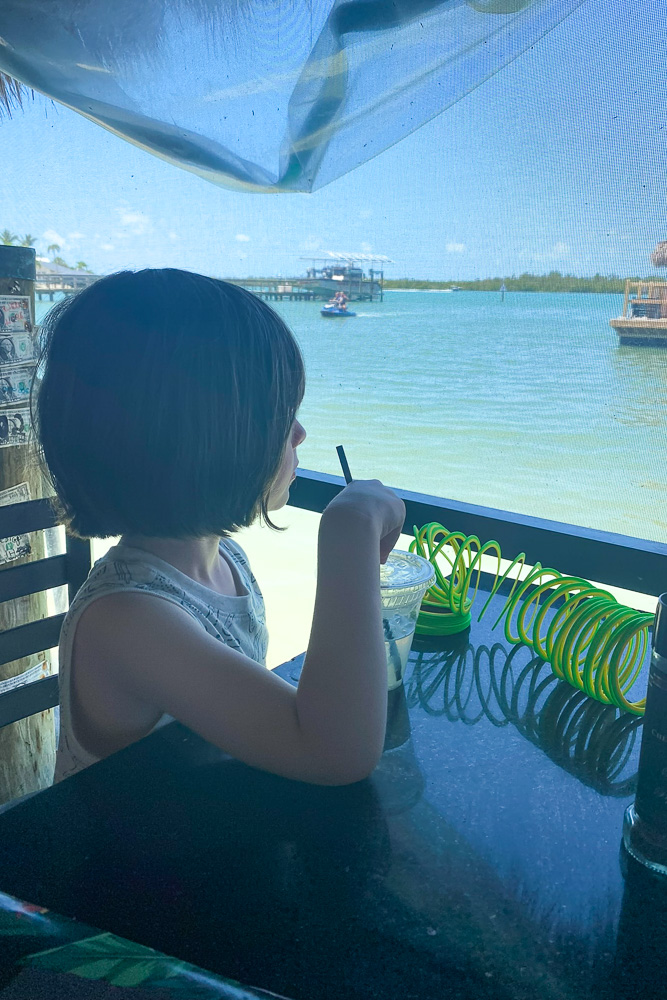 Another highlight of the trip was watching the sunset. Since the island is on the west coast of Florida we had a lovely sunset view over the beach.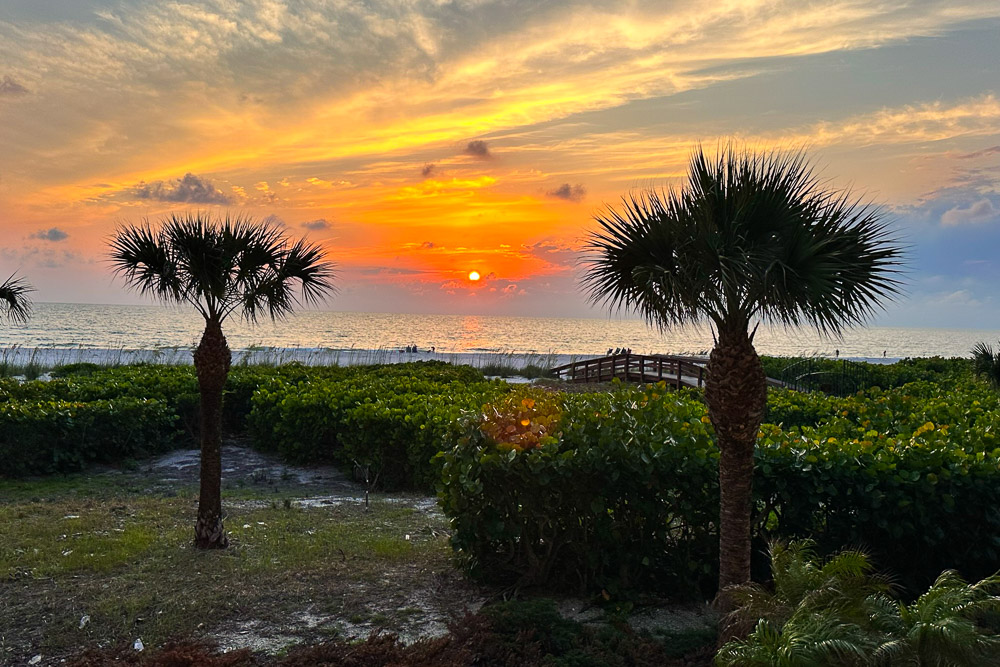 Here's another one!
And the last one here.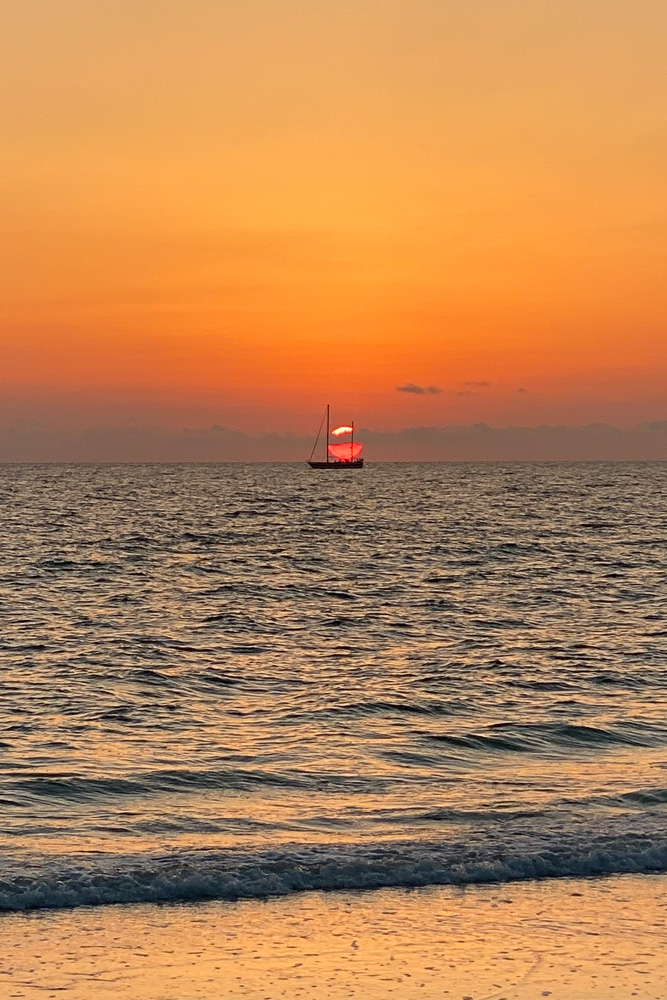 We did sunset beach walks after dinner several nights and it was another favorite part of the trip.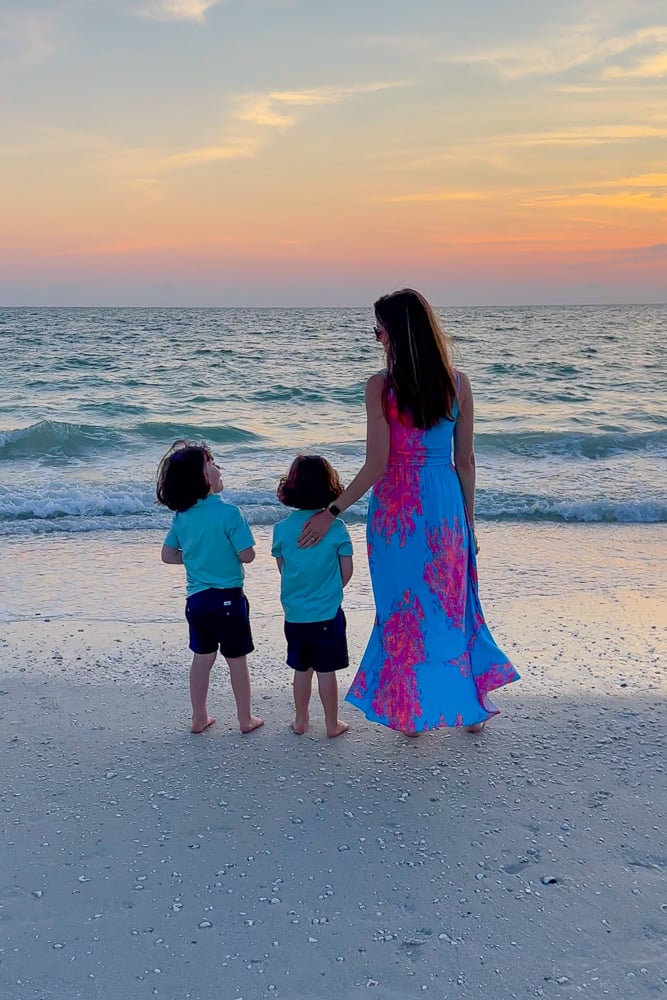 So magical.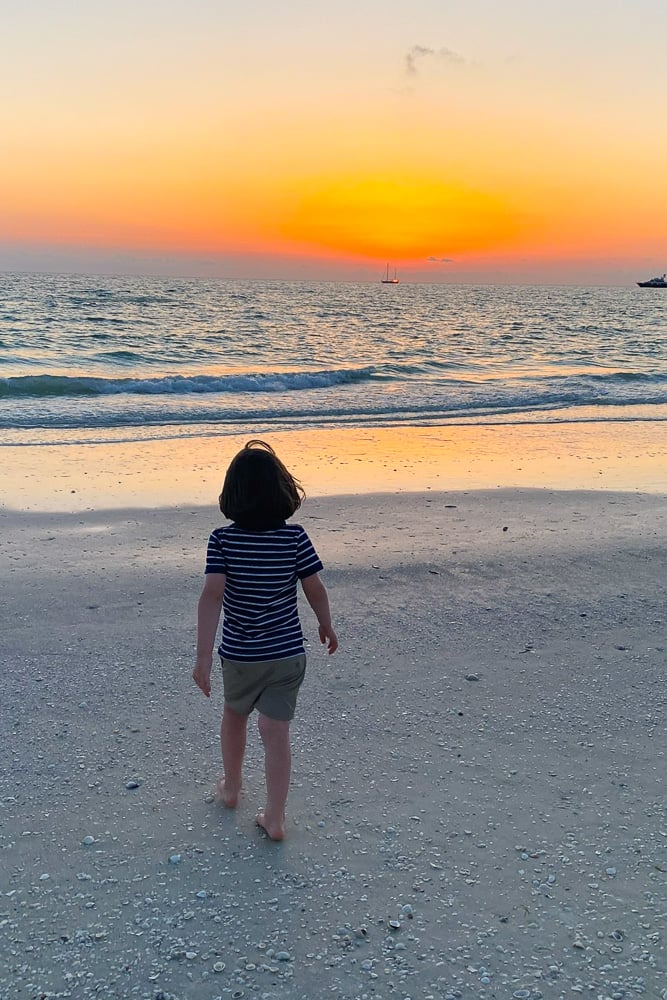 It was amazing to go out at sunset and enjoy the view.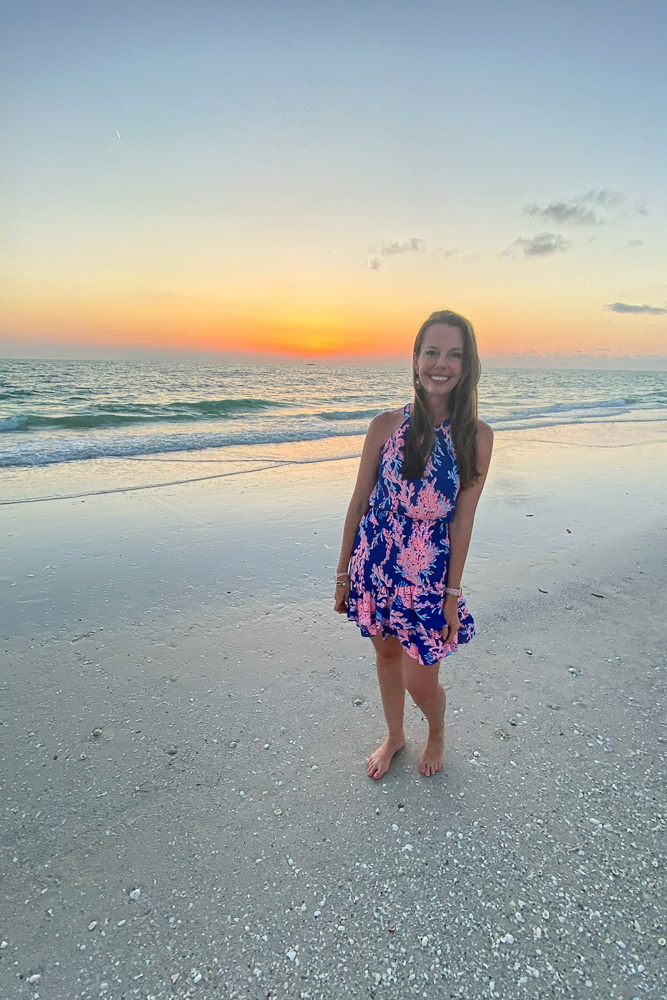 The last highlight was visiting the JW Marriot on the beach one night for dinner, photos and to see the fire dancer at sunset.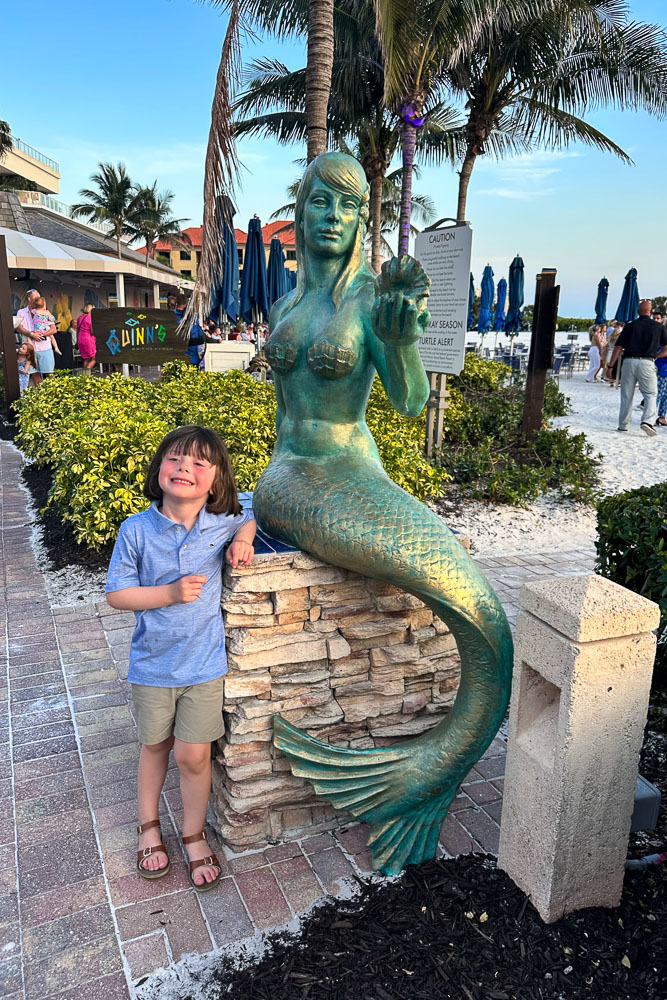 The boys thought it was amazing. Only in Florida, right?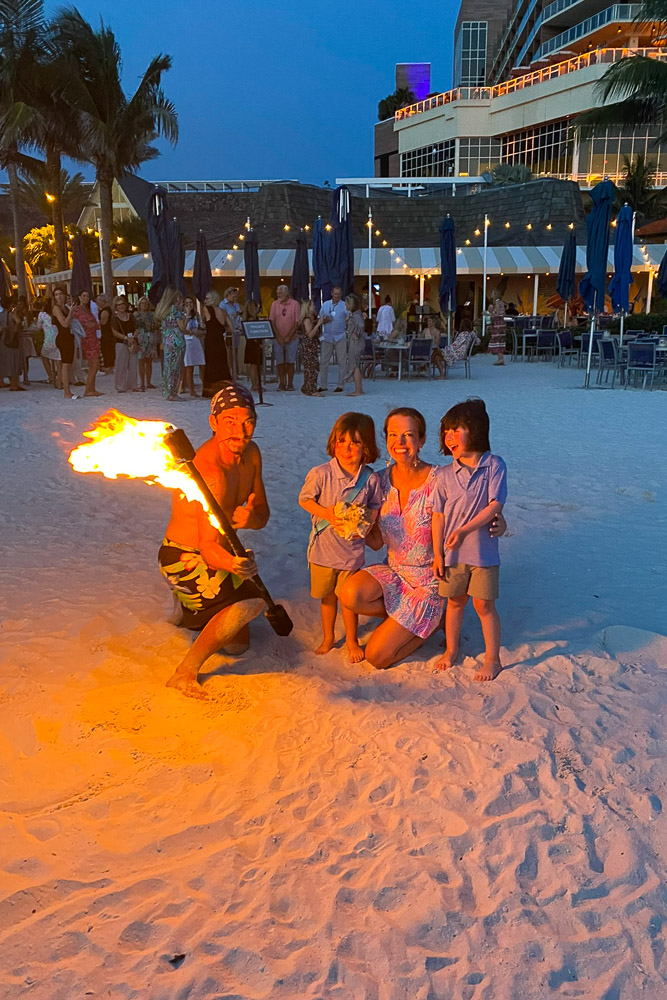 And one good family photo for the whole trip! I'll call that a W.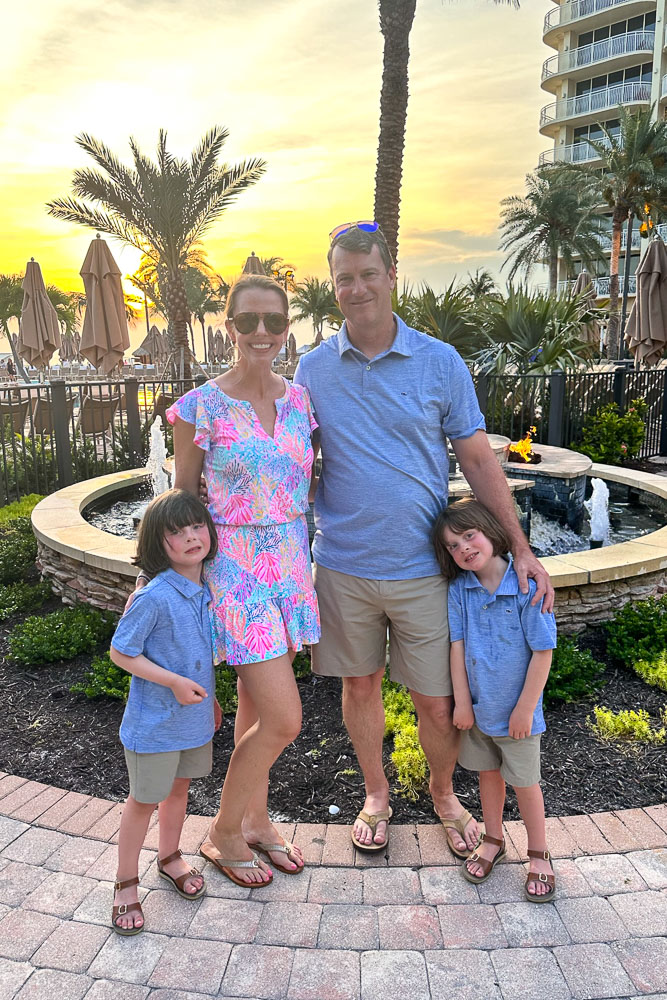 What a week! Marco Island was a cool spot to visit and if are looking for a different beach to add to your bucket list, this is a good one! I'll share more specific travel information for going including food (which was really good) and things to do in the coming weeks, so look out for that.
I'm always grateful for family vacation time!