Hello! Hello!
I hope y'all had another nice week. I feel like I'm living in a strange time warp lately where each week goes by faster than the last. In fact, I can't believe I'm back here writing another weekly update.
I left you last week talking about how we were finally supposed to get some snow. Unfortunately, it didn't really pan out again and we only got a dusting. I debated taking the boys out since this has been the year without snow but it was mainly just muddy and cold so I decided to not even bother.
We did watch the flakes in the window though. I'm glad the boys aren't old enough where they knew the difference.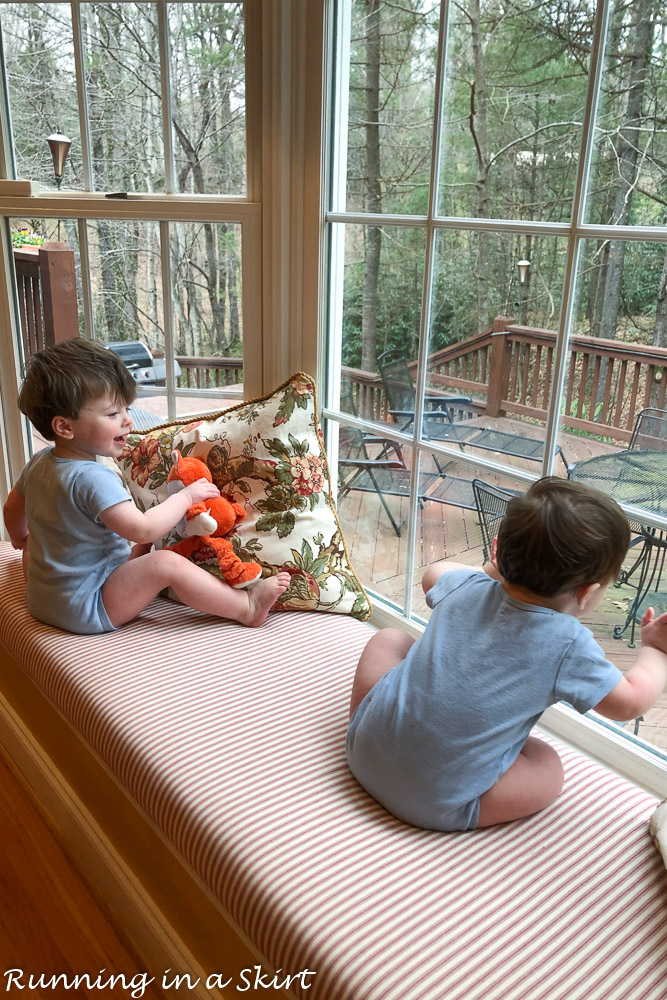 The Hub's has been working long hours for tax season including on Saturday so it was just me and the boys for a big chunk of the weekend. I got lots of cute smiles and laughing from them though. They are at such a funny age.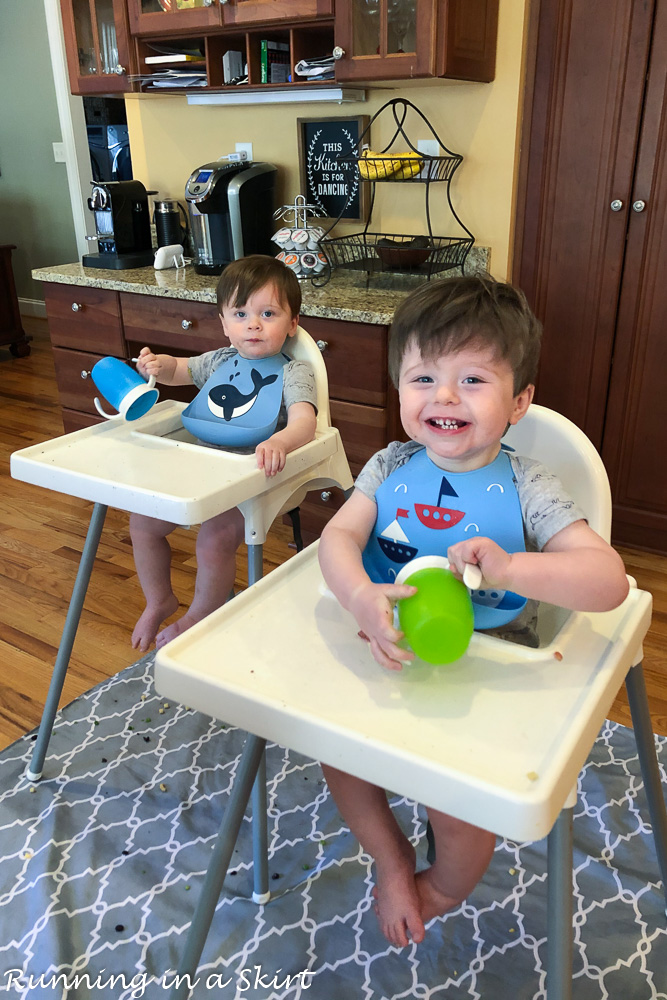 The Hub's and I did get out for a few hours Saturday to go to a friend's gender reveal party. They have a gorgeous lot in Haywood county and it was such a pretty day. It was a bit chilly but still felt amazing to be outside.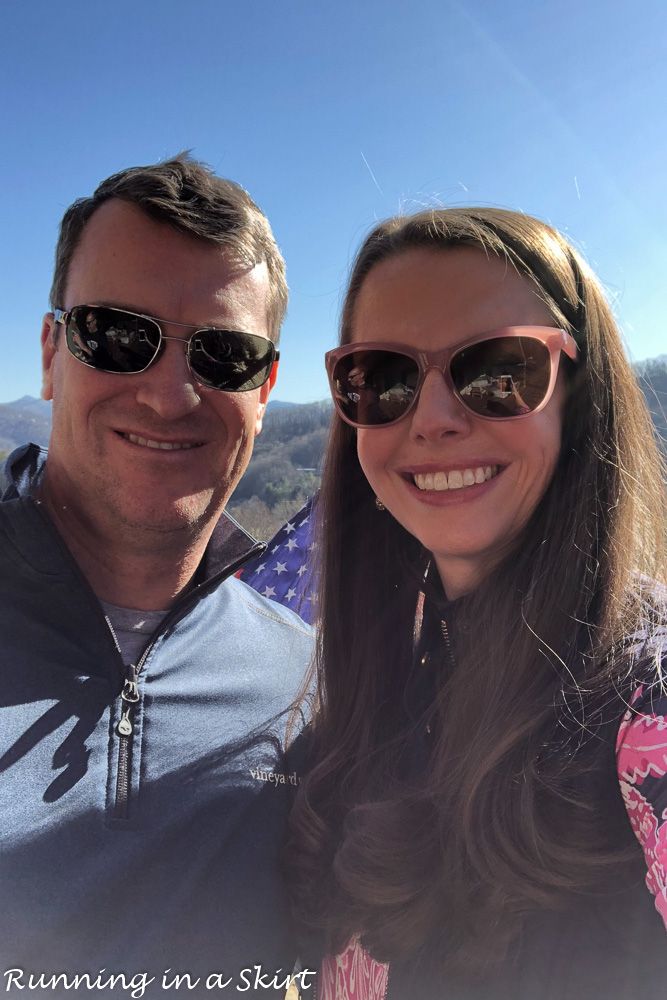 I don't want to share the gender reveal photo because they had some family they still wanted to tell in person but it was the wildest reveal I'd ever been to. They had a giant explosion! They own a company who works with explosives, so it totally made sense and was safe though.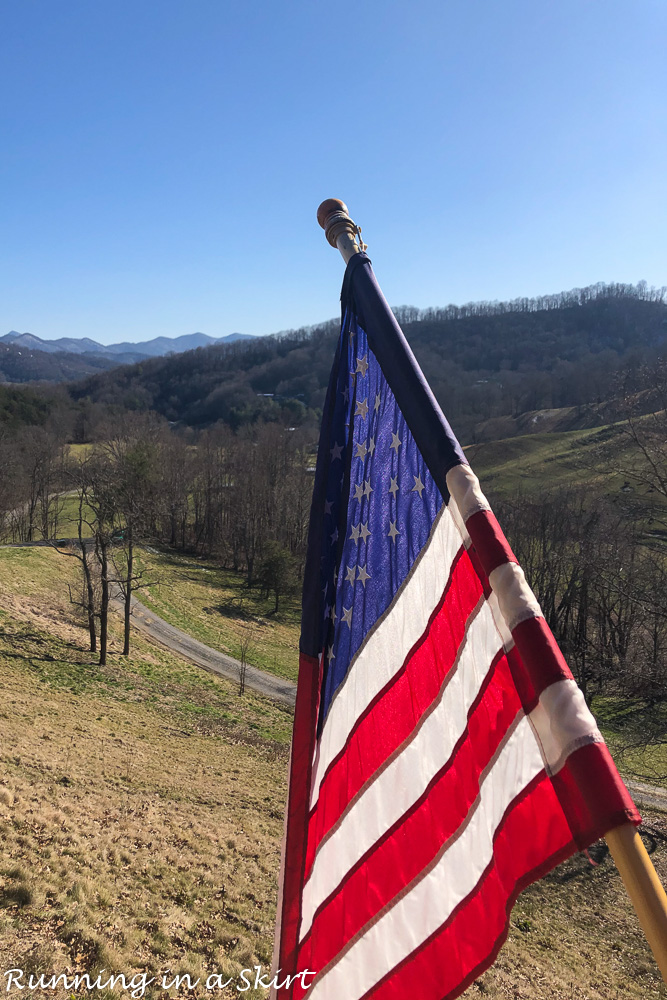 It didn't take us quite as long to get home as we thought so we stopped for a quick snack and drink at Cantina Louie. I loved their mojito and shrimp ceviche.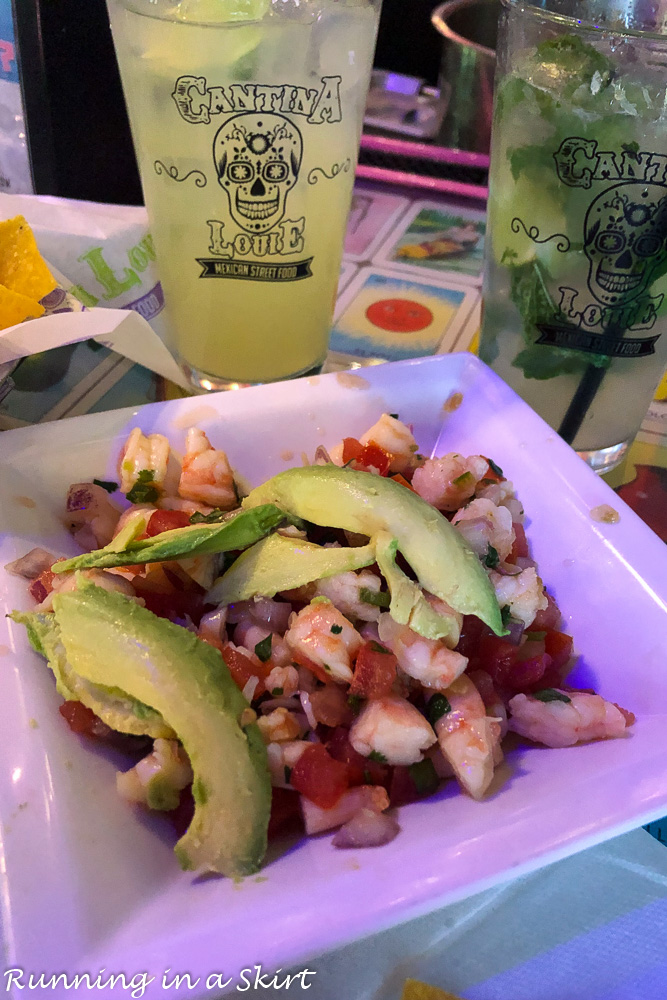 On Sunday the boy's got pancakes again!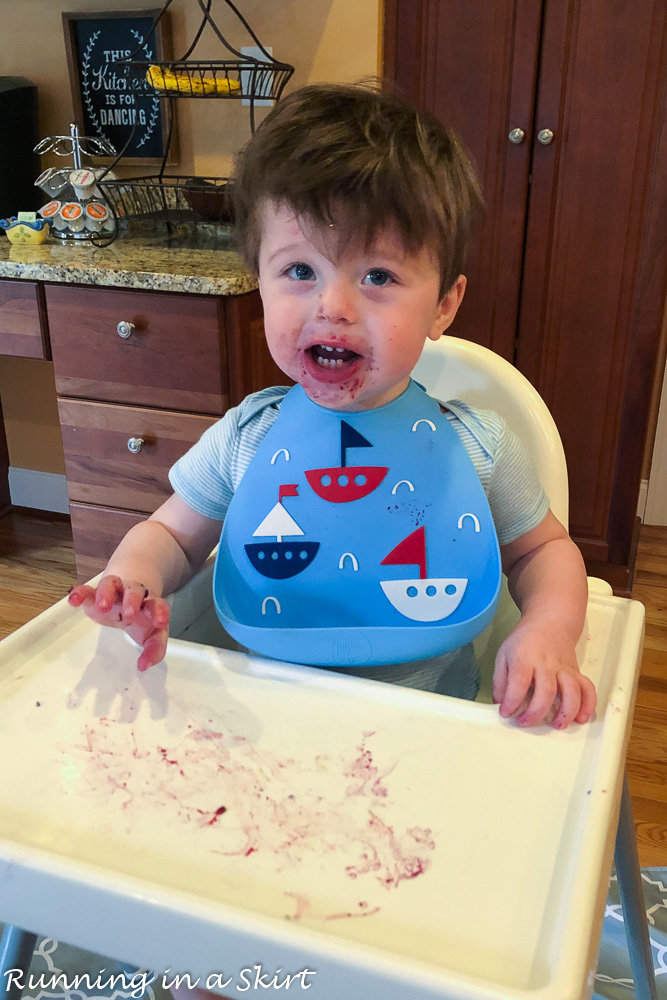 They LOVE blueberry pancakes and ate three each. You would never believe the amount of food they can eat!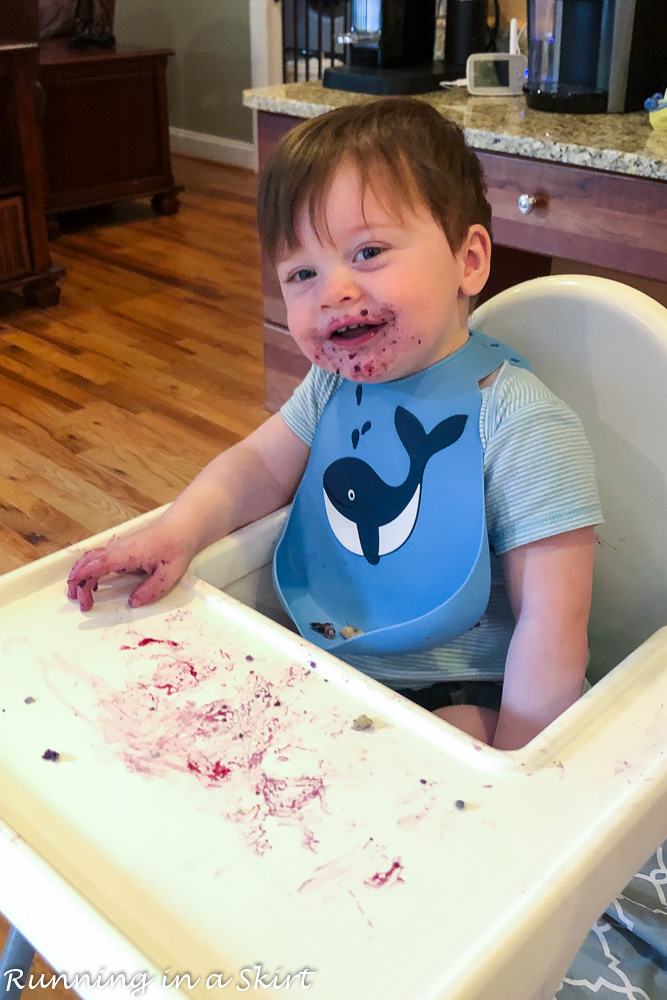 We also went out for a quick family lunch on Sunday.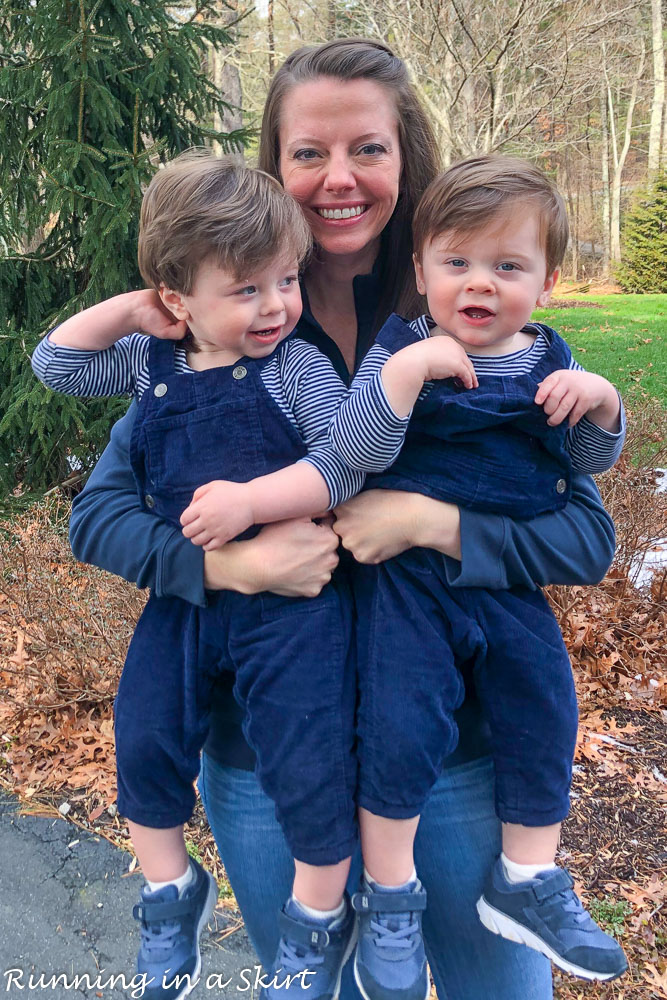 The boys looked quite dapper in their overalls.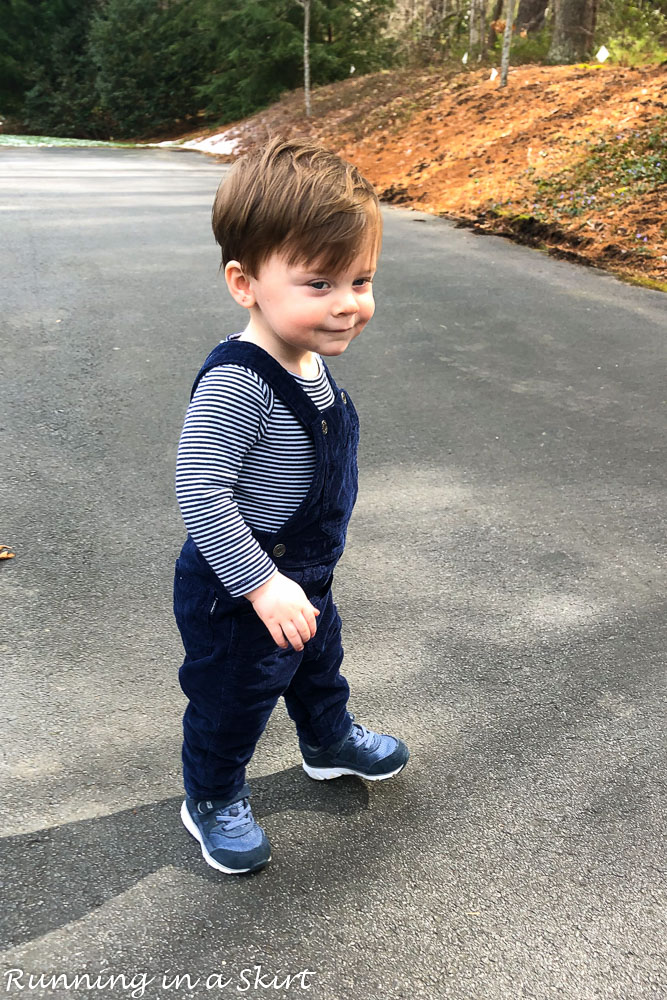 They also look about FIVE! What happened??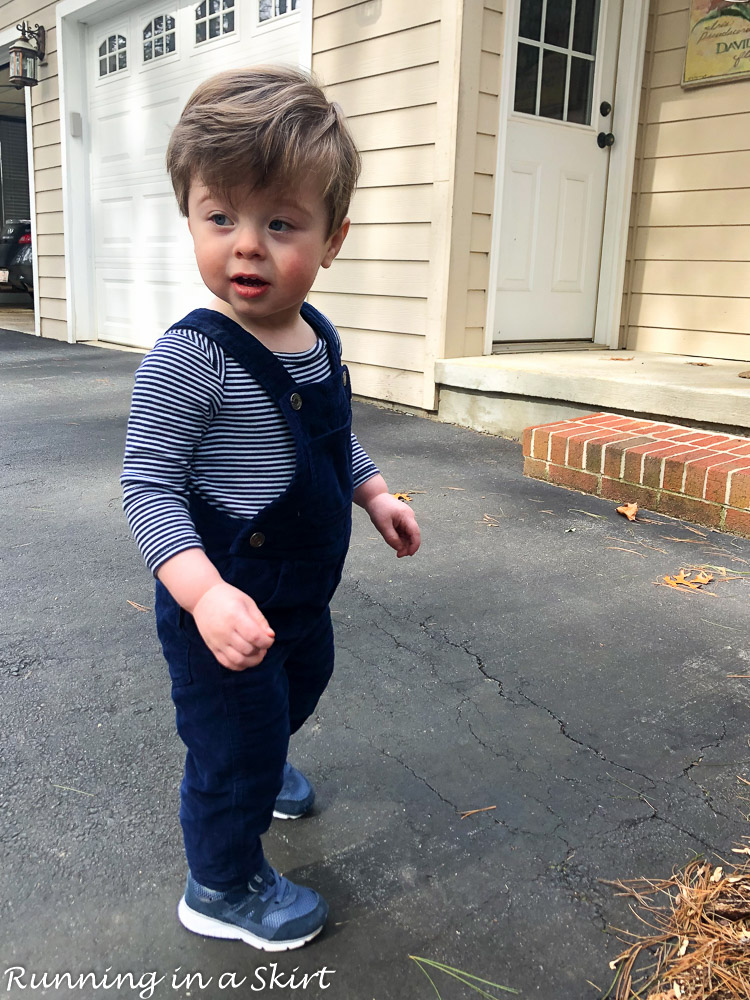 We got a quick and super tasty bite at Jonny Mac's Low Grille. The food is so tasty and the staff was so kind to us! This was the Charleston Blue Crab & Shrimp Sandwich and it was amazing. The Hub's and I also split an Oyster Po' Boy which was also really good.
I feel like it's good a good experience to keep taking the boys out to eat. It doesn't always go perfectly but they were quite the hams this time around.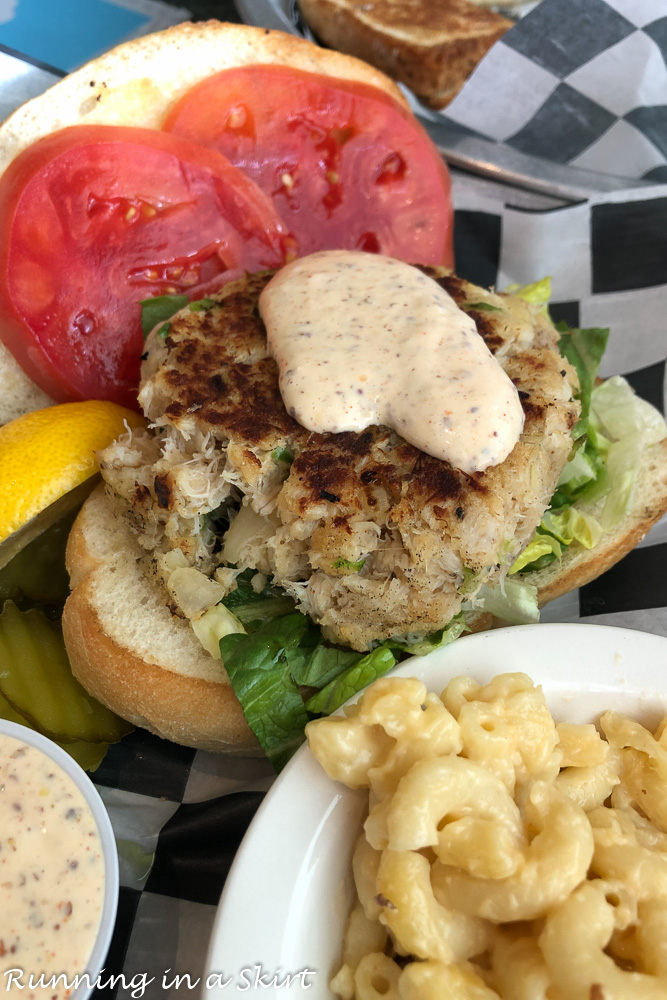 We spent most of the rest of the week hanging out and playing. They are both absorbing things you teach them quickly and are generally so entertaining.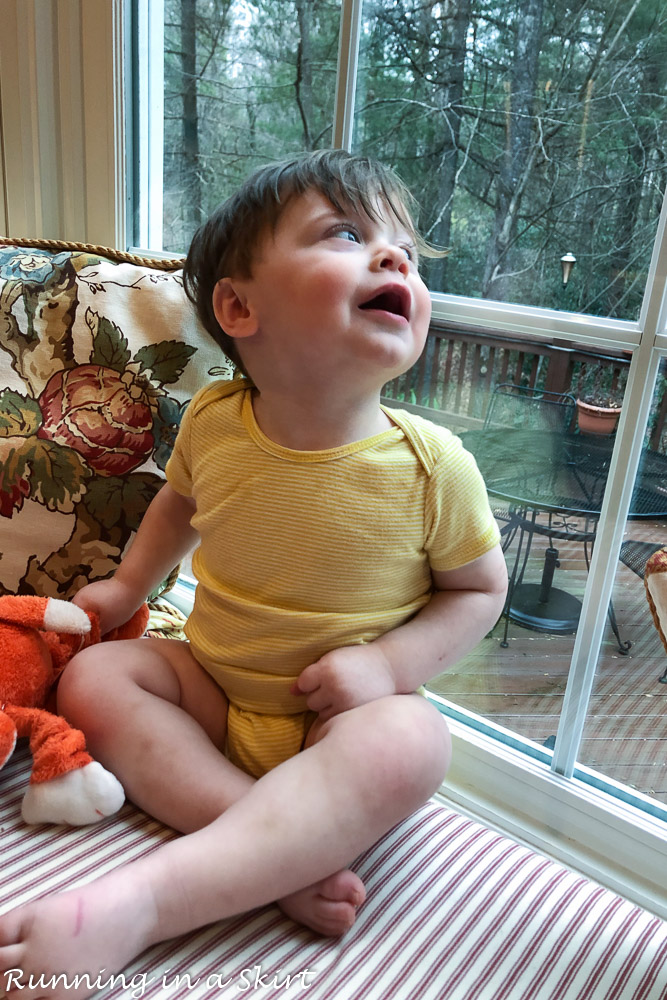 Since it's tax season we're in a super routine and low-key season of the year... which is actually been pretty nice.
That's about it for this week! I'll be back on Monday with a new recipe post.