Hi guys!
It's been a nice week for us. We found a few social distancing friendly things to do and also spent lots more time at home.
One of the things we did to get out was going to the Never Ending Flower Farm in Big Ivy near Barnardsville. It was a pretty drive and had such a peaceful view.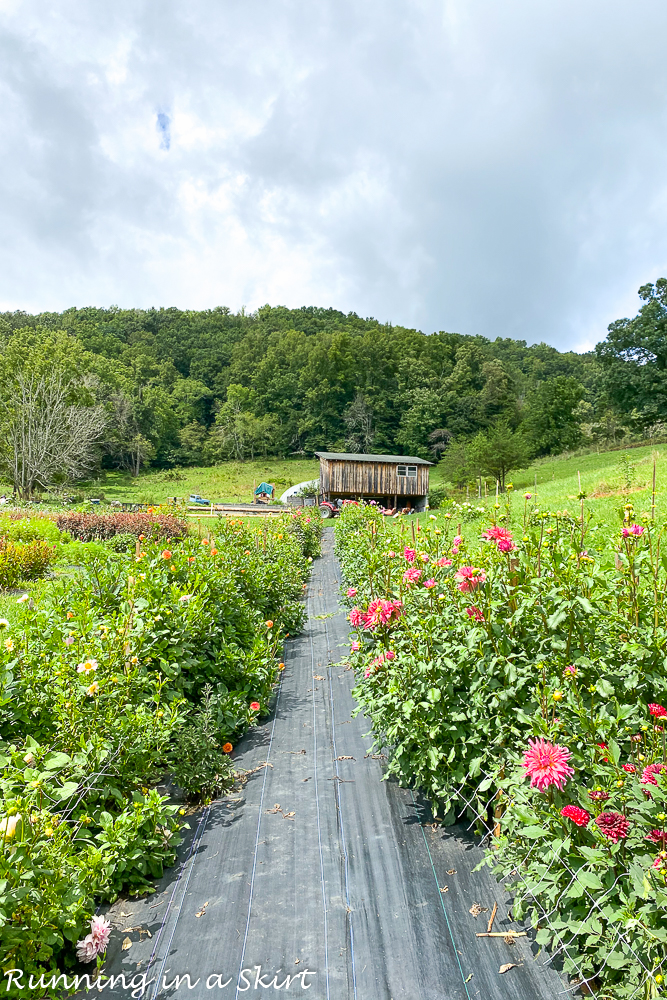 It's a you-pick flower farm so we brought our own clippers to make some bouquets for home. The dahlias were in full bloom and were STUNNING.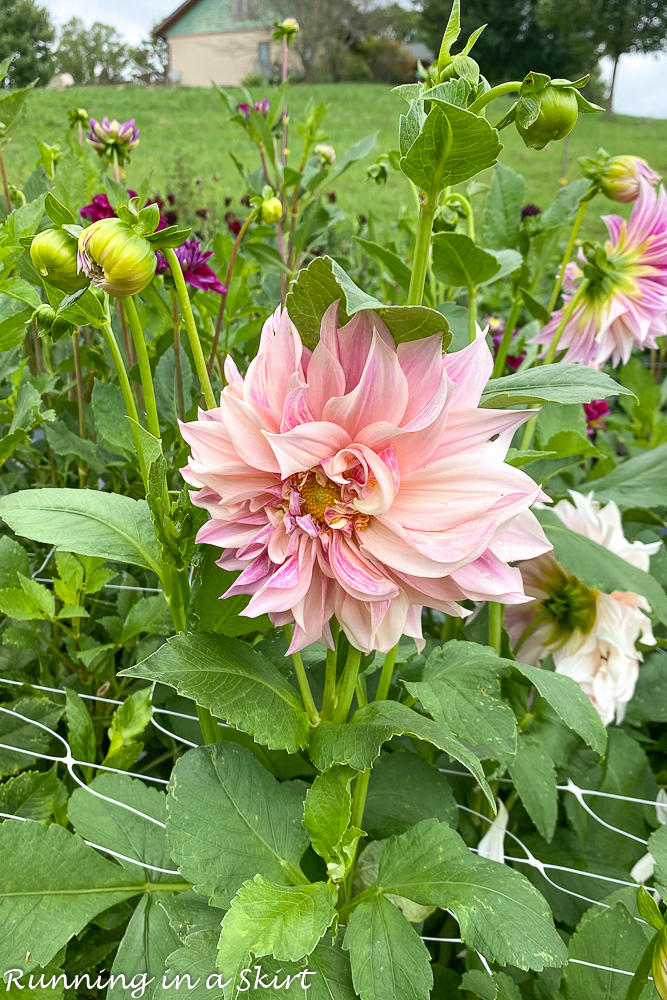 It was a flower lover's fairy-tale scene and such a great thing to do since we weren't near anyone else.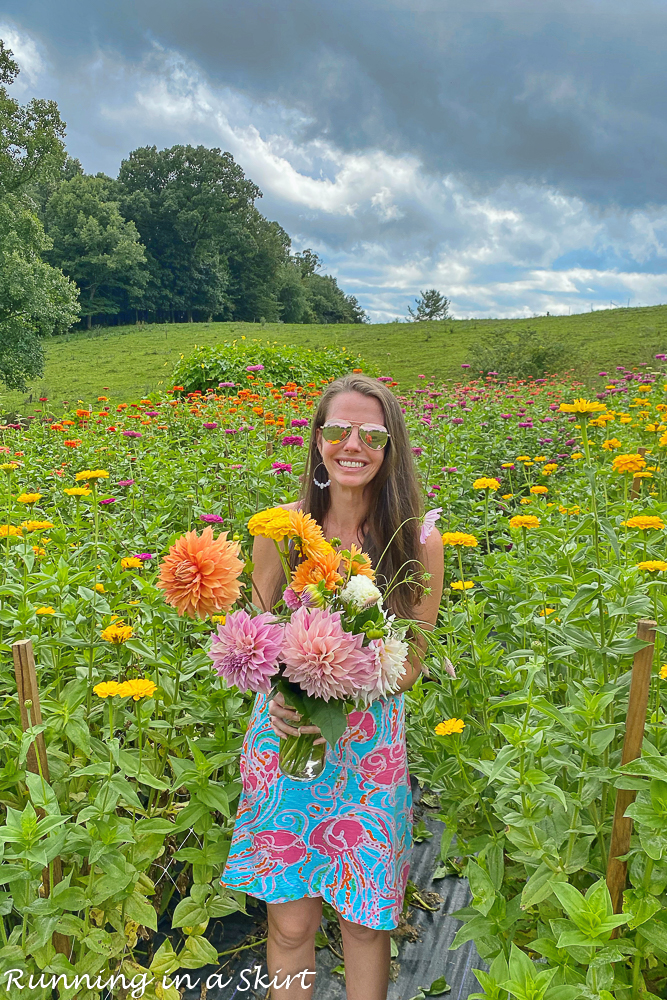 I ended up making two bouquets out of my flowers.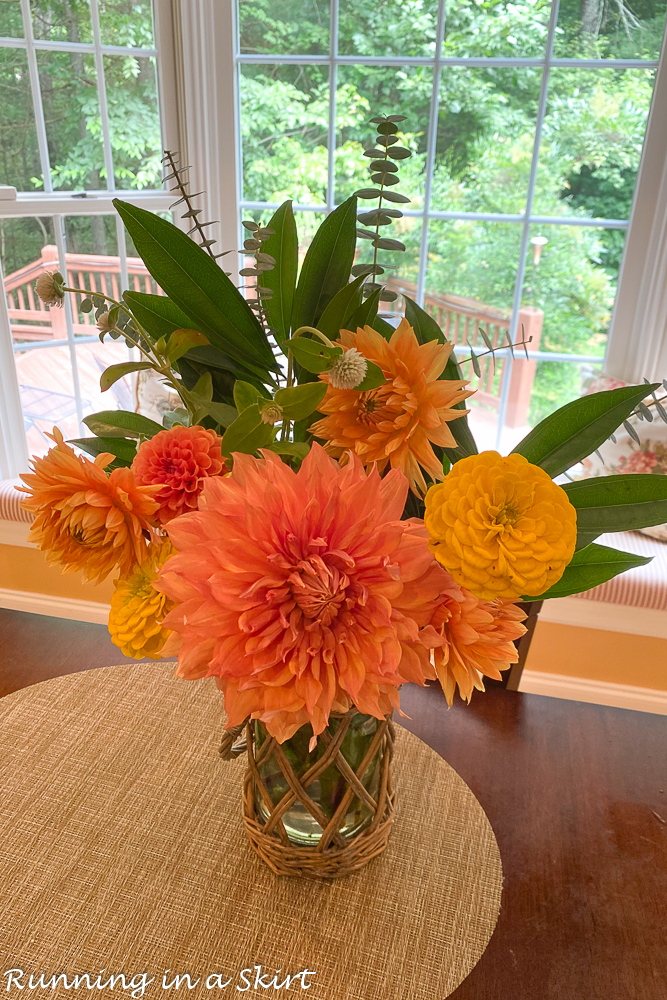 Even with my very novice flower arranging skills, they were so pretty.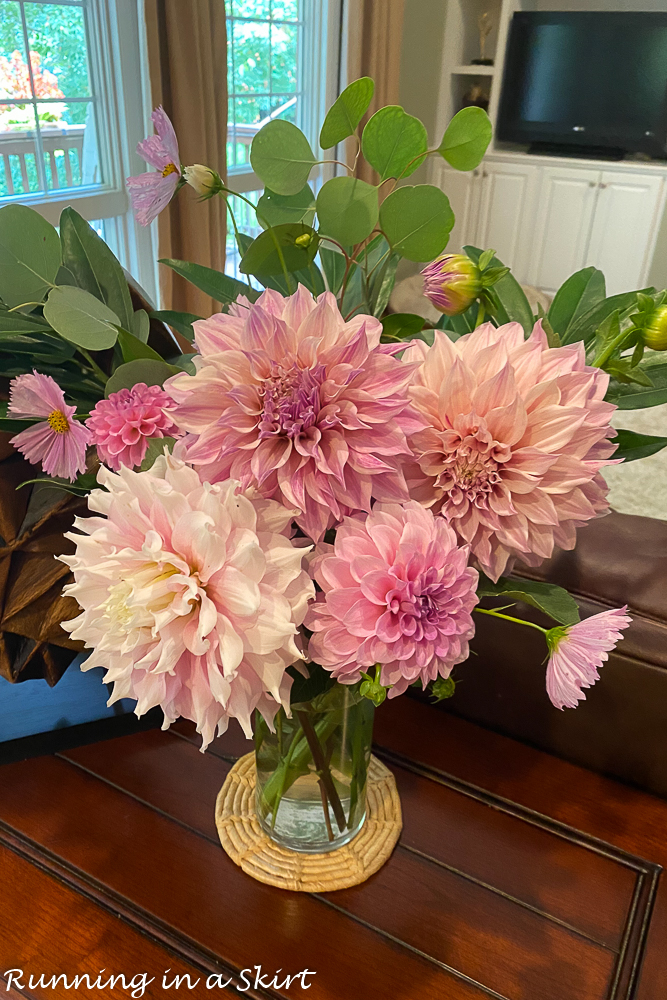 We also went back out to our spot along a local stream. The water was a touch higher this time so I think the boys' actually enjoyed it even more because they could splash around more.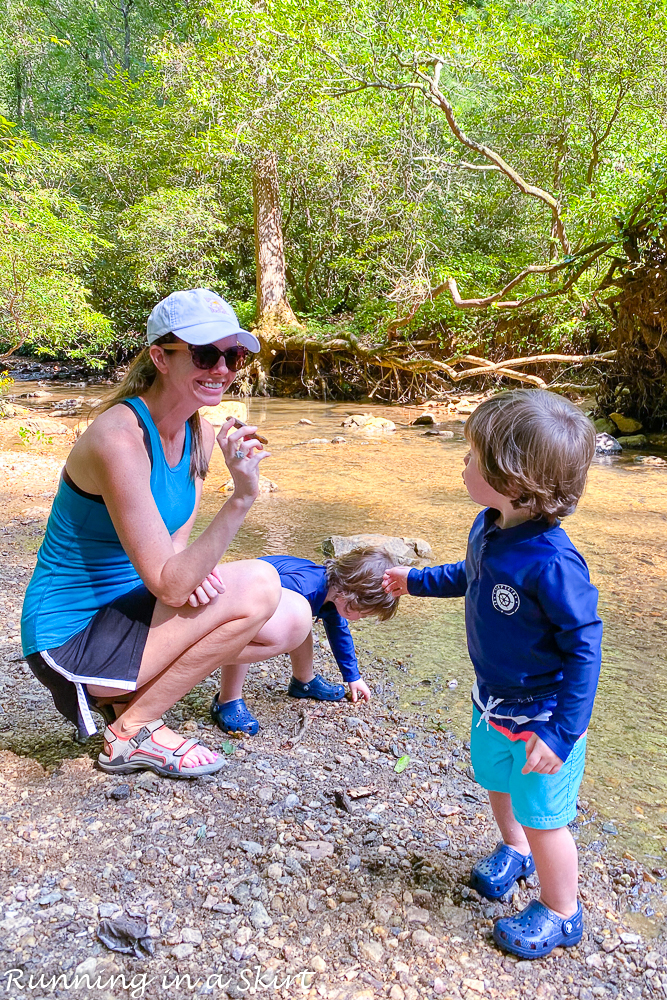 They also love to throw rocks in it.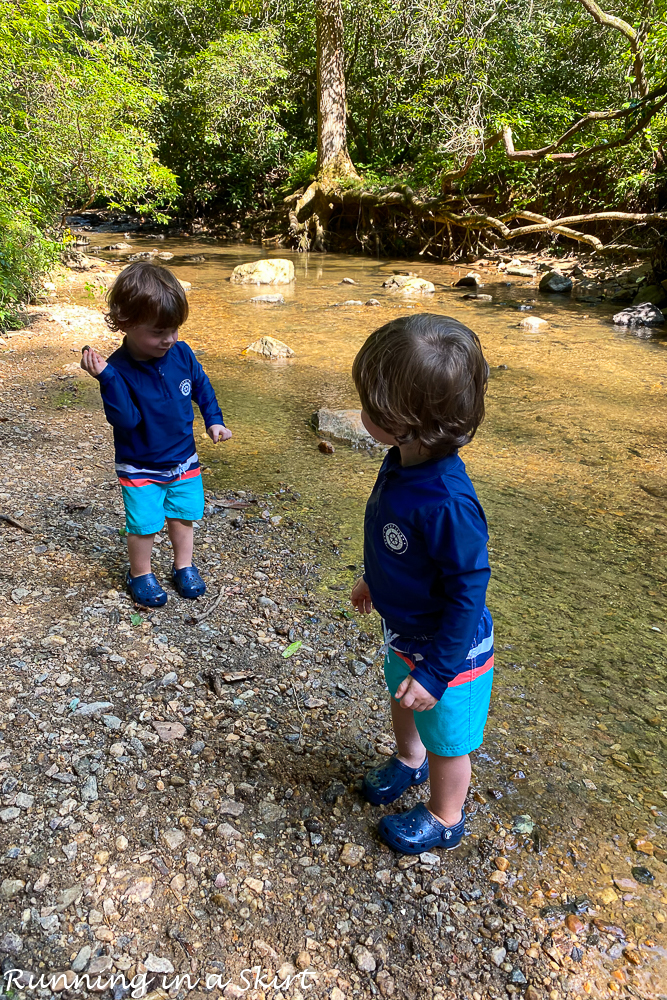 Their other favorite thing to do there is watching all the butterflies. I'm going to be sad in a few weeks when it's not warm enough to do this anymore!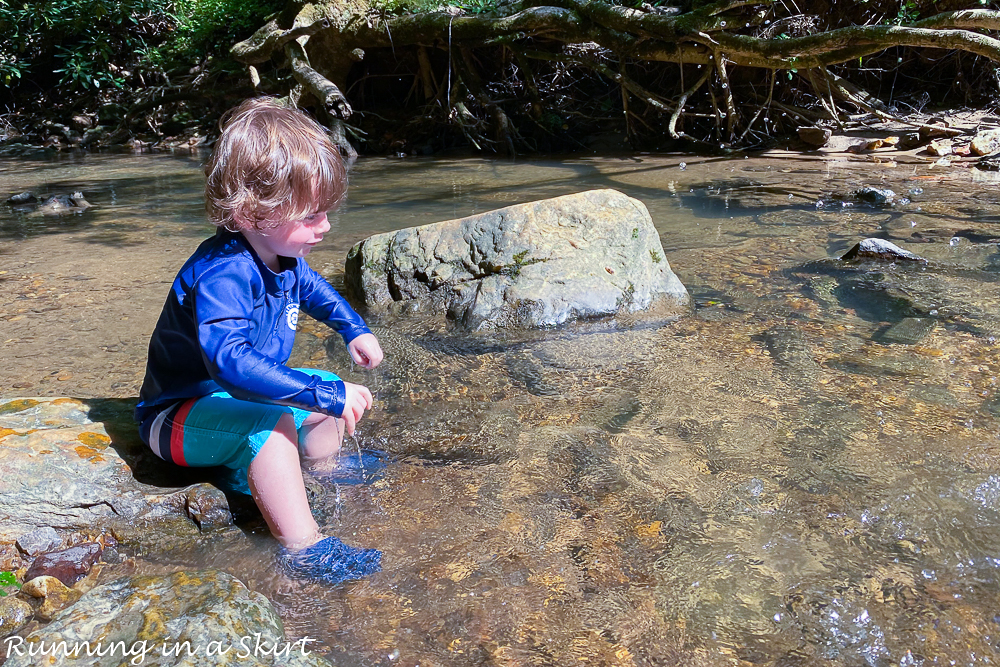 Back at home, we let the boys try their scooters outdoors. Jackson was a pro and went up and down the driveway.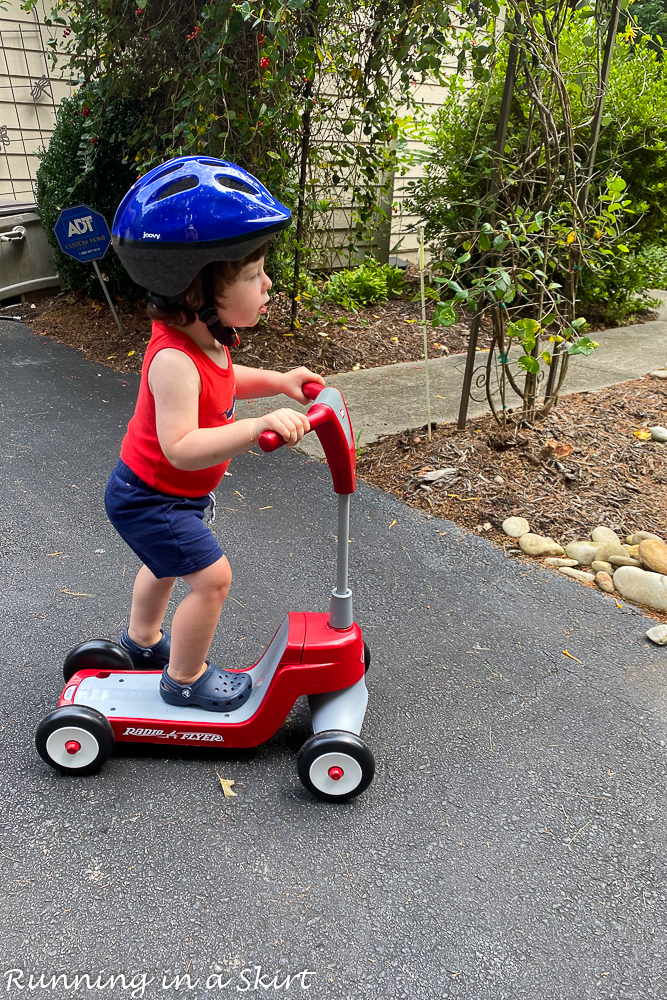 Hunter for some reason HAD to do it on the grass and with a rock in his hand... so he didn't quite get it. But we will keep trying. 🙂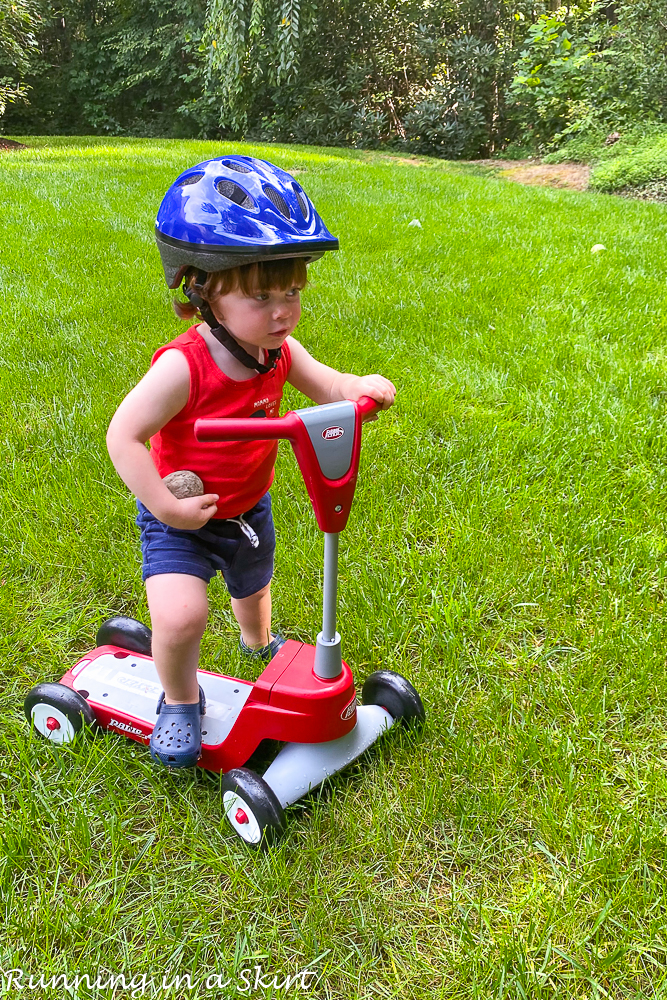 I also gave the boys their first whole apple to try.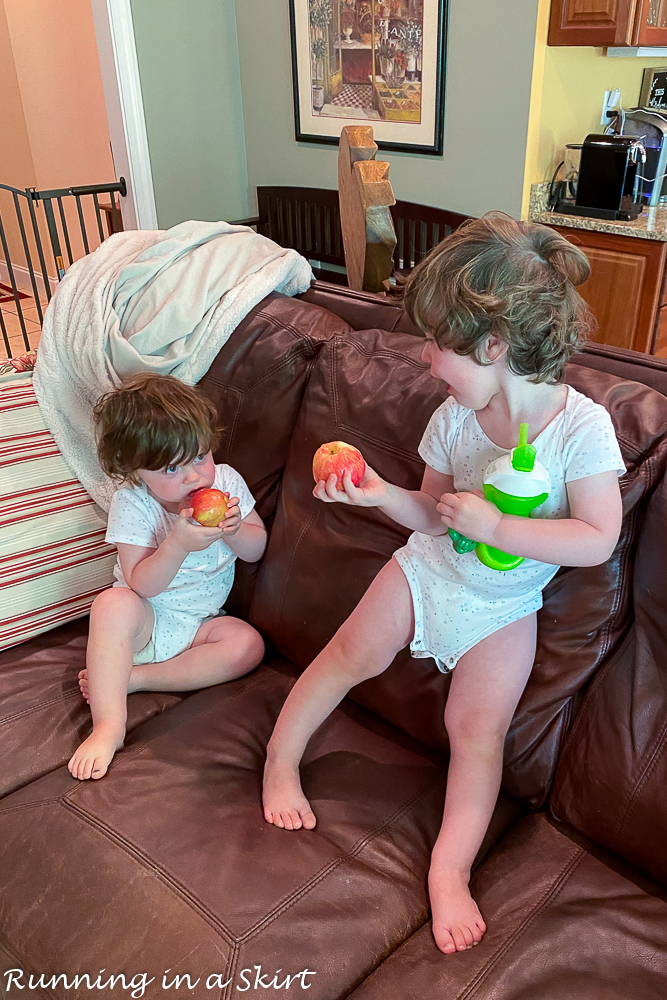 They thought it was so much fun and simply adored the new snack.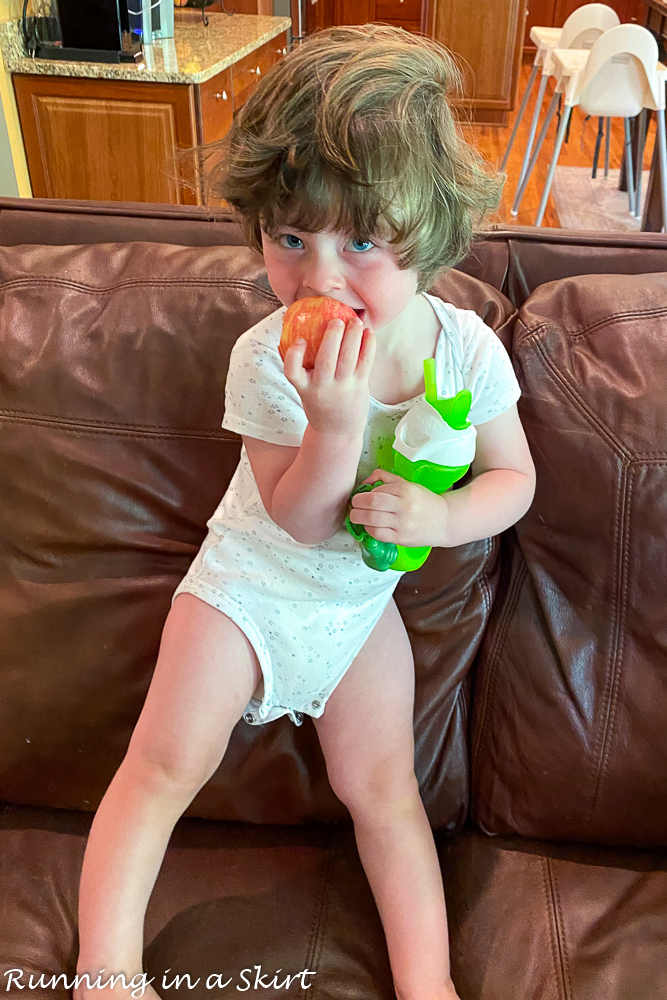 Kind of silly, but it turned into one of the most memorable moments of the week.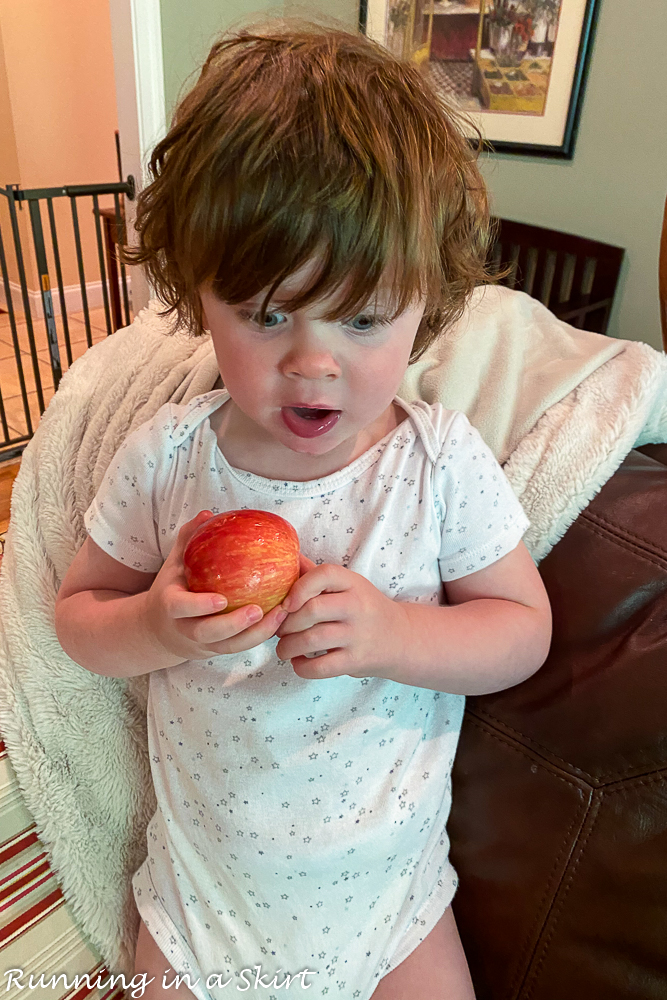 That's all for this week. I can't believe it's Labor Day weekend. I'm in full-on denial about summer coming to a close and will be embracing all things non-Fall for the next few weeks in protest.
We don't have any official Labor Day plans but I'm sure we'll get some good food and spend lots of time outdoors. I hope you find something safe and fun to do too. Have a wonderful holiday everyone.