Hi guys!
Before we dive into this week's activities, I wanted to share some fun news with you. I've been working behind the scenes on a 3-part series about having asthma with Healthgrades.com. The first article just published and it's all about how I ran a marathon with asthma. I shared more about my health journey with severe asthma, and how I became a runner and marathoner even with that diagnosis.
Here's a little sneak peek of the article.
There was a lot of trial and error in the beginning. I made mistakes, like trying to run on super hot, high pollen afternoons – my asthma would be triggered and I'd have to stop. I also had to take breaks and walk a lot before my lungs and legs got strong enough. There were days my lungs wanted to give up because it felt so hard, but my heart didn't let me quit.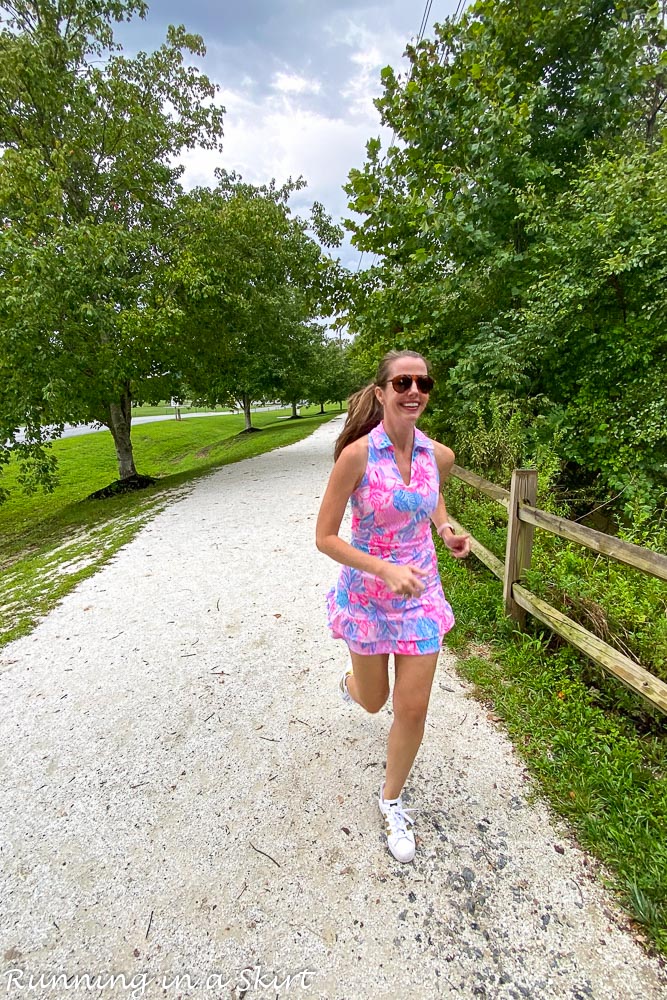 My complete story is over on Healthgrades.com called How I Successfully Ran a Marathon with Asthma. I'd love for you to read it and let them know I sent you. Thanks for the support. 🙂
Back at home, the highlight of the week was a firetruck birthday party for one of the boy's friends. It was so much fun!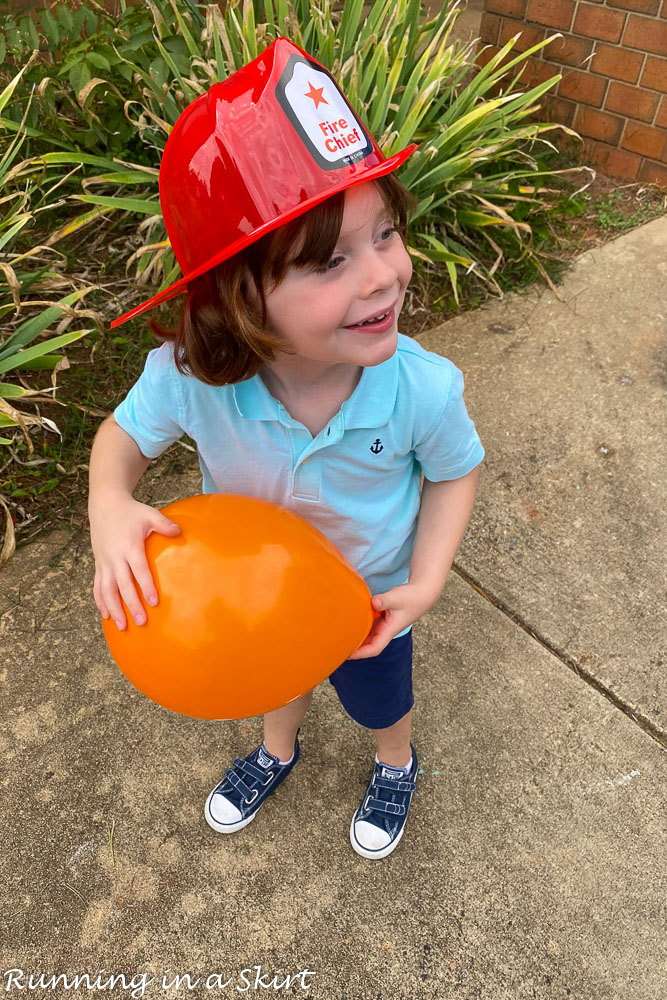 It was at our local fire department and they went above and beyond to take care of the kids including letting them walk through the fire truck, see the equipment and hold the fire hose.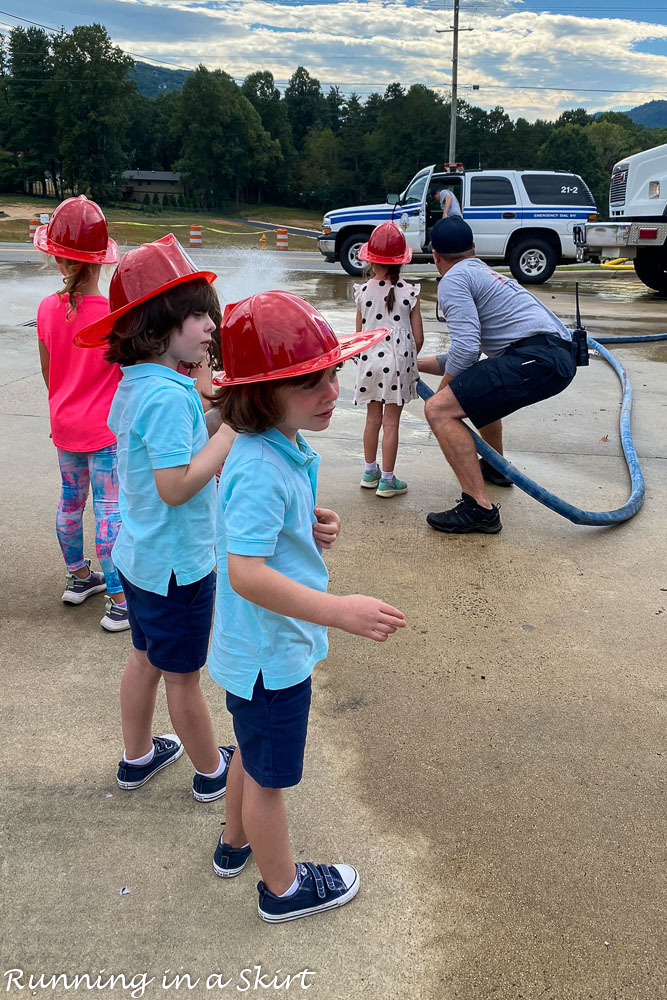 They were so excited to get to "help" with training.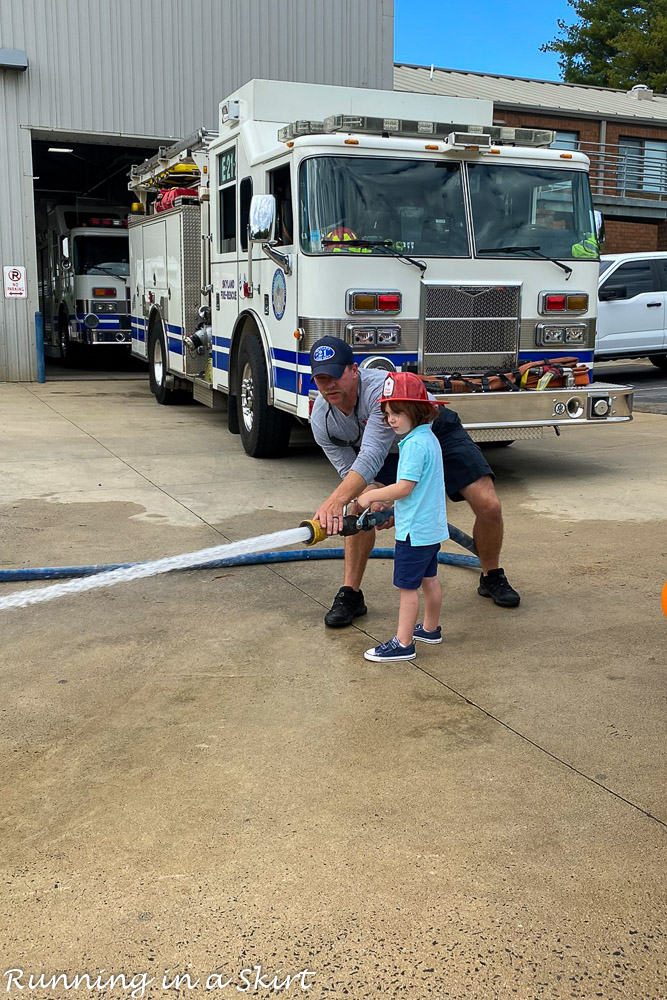 The boys were so lucky to get to do this! A BIG thank you to the fire department for taking the time to make the boys weekend so special.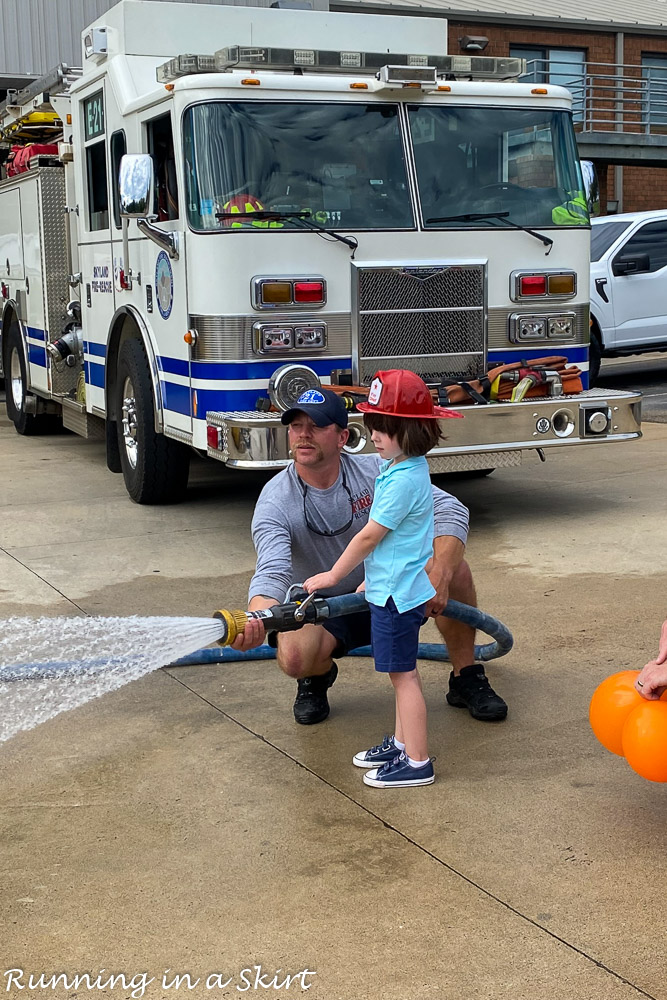 The other big thing that's still happening is the ongoing update of our hallway, half bath, and laundry room-mudroom. The tile is in and they are still working on some cabinets and such.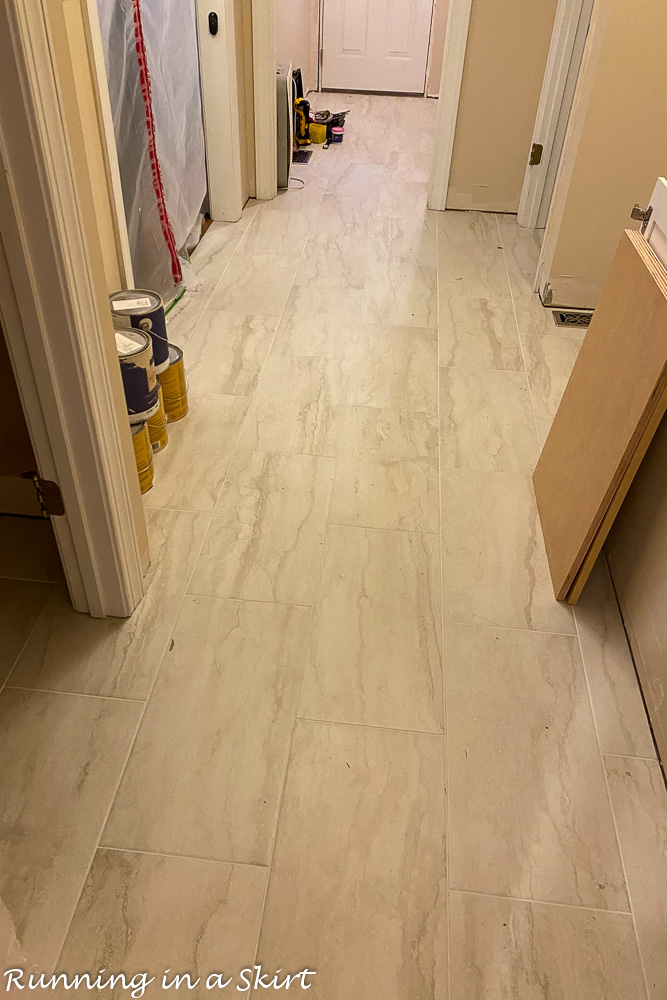 It's been stressful because we haven't been able to use our garage as we'd like, plus I've been on and off without a washer for a month. It's also just hard to have workers in your house all of the time, especially with little kids. But, I'm hoping it will be done soon. Why do things like this always take so much longer than they think? 🙂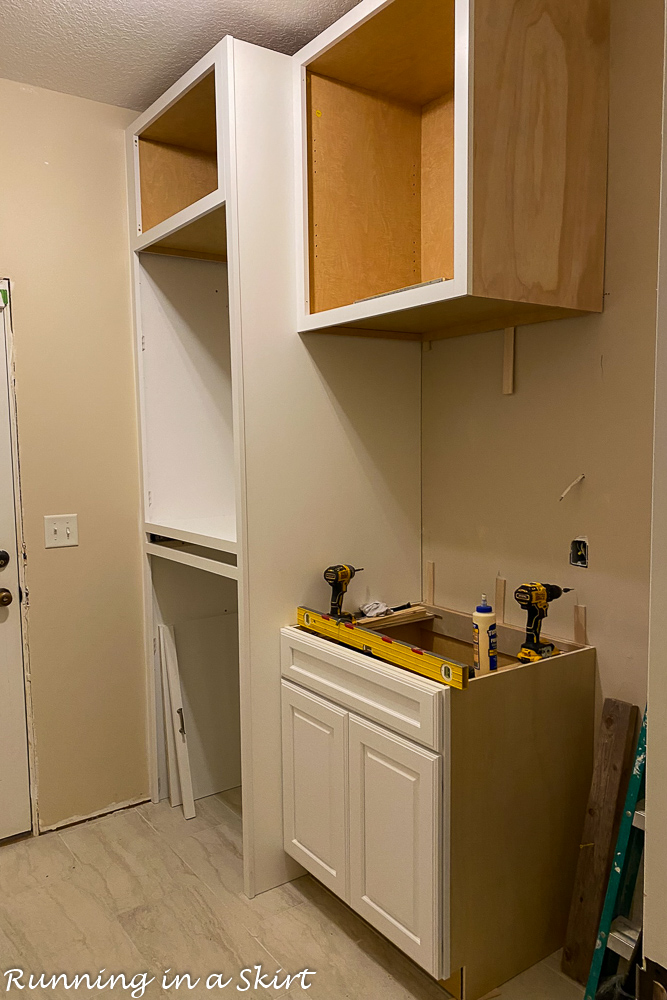 That's about it for this week! We've spent a lot of time picking out stuff for our rooms and watching hurricane coverage. I am heartbroken over what happened in Sanibel. We had a trip booked to Captiva next year and I'm not even sure the house is still there. Those islands were one of my favorite places in the world. Praying for everyone affected by such an awful storm.
I hope y'all have a nice weekend. We'll be staying close to home and trying to keep dry with Ian now moving over us.