Hello! Hello!
We've had a lot of fun this week as we've had some gorgeous fall weather and the boys have really embraced some of their outdoor toys. They have been ALL about these giraffes lately. They've somehow figured out to ride them from the driveway over to a hill we have in our yard.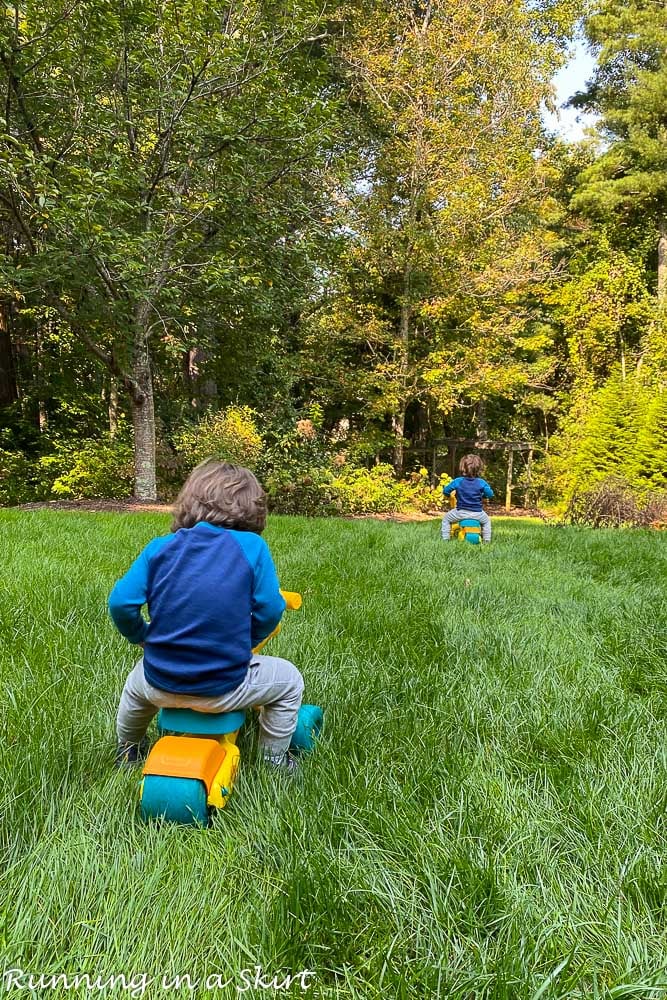 Then they've been lifting their legs and riding downhill and it's so funny. They'll do this for quite awhile. They even carry the toy back to the top.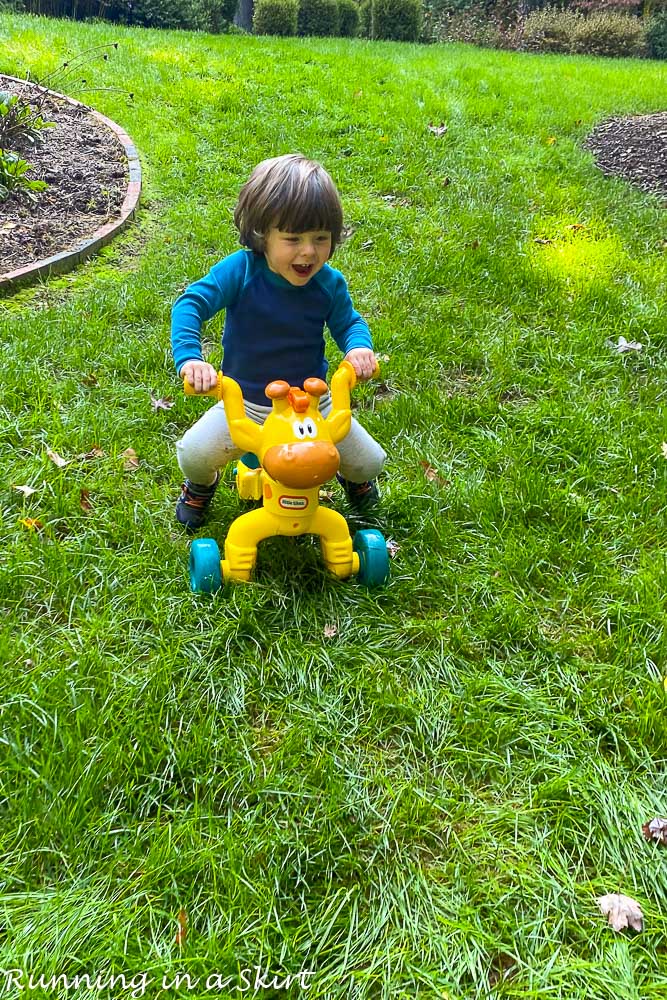 I snapped these photos the other day and I really thought it kind of captured this moment in time. These boys are just loving life most of the time these days.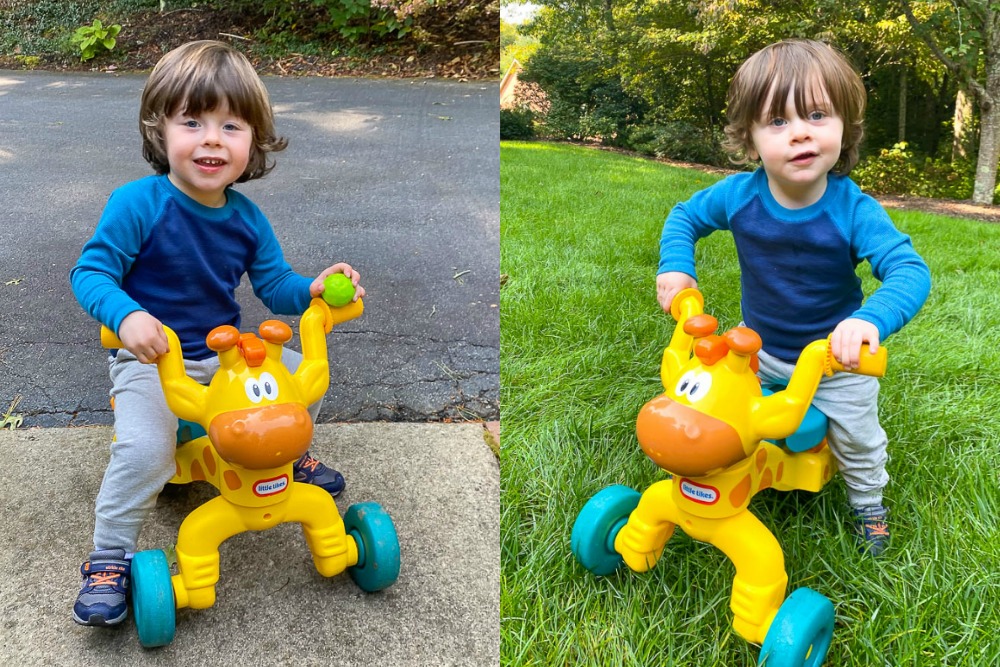 The boys have also been using these convertible scooters that double as a riding toy. Some days they will want to use them standing and we'll pull on the helmets and somedays they just scoot around like this. Makena is never far behind. She'll chase them and they think it's hilarious.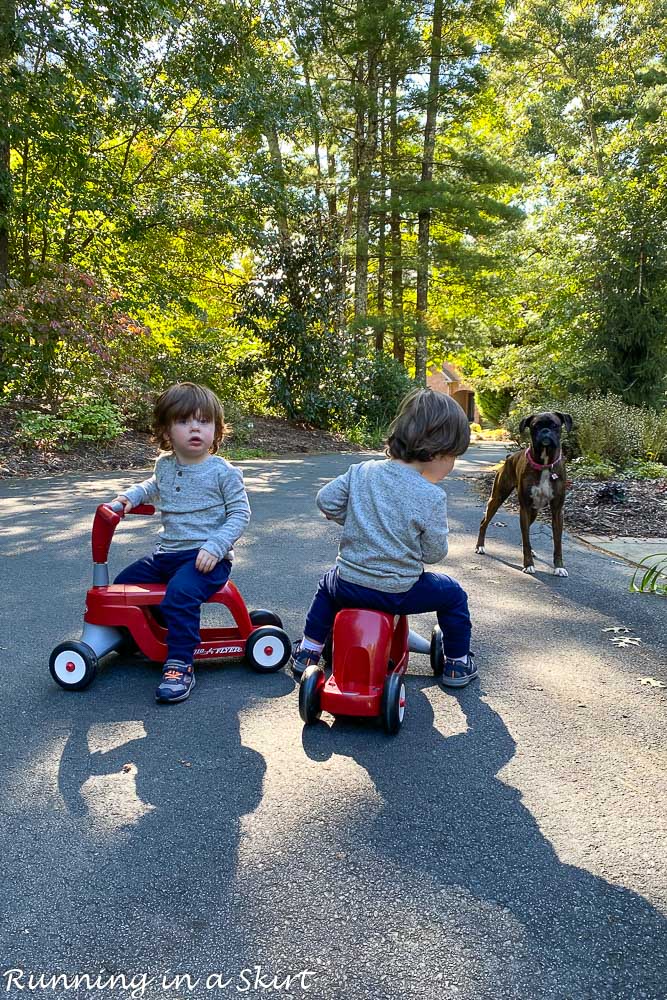 The boys also love these cars too. They've found a true love for all things TRUCKS so anything that moves is a hit.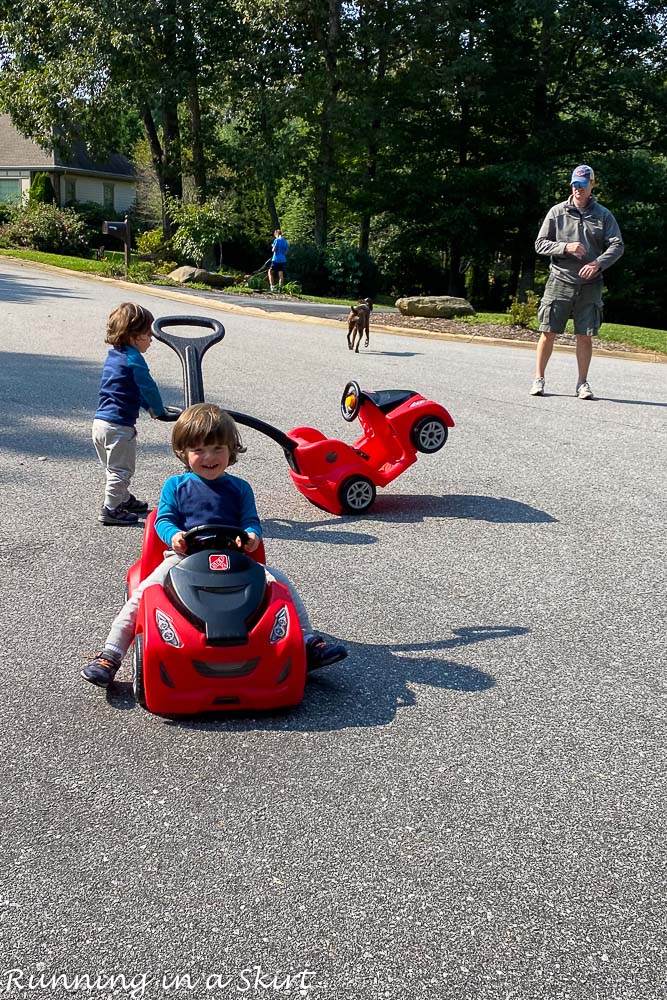 Our big outing this weekend was to go to our doctor's drive through flu shot clinic. We picked up coffee, got our shots and stopped by the lake to see the ducks. The boys saw ducks, boats, planes, rocks and trucks all in one place so it was basically the best day ever for them. 😉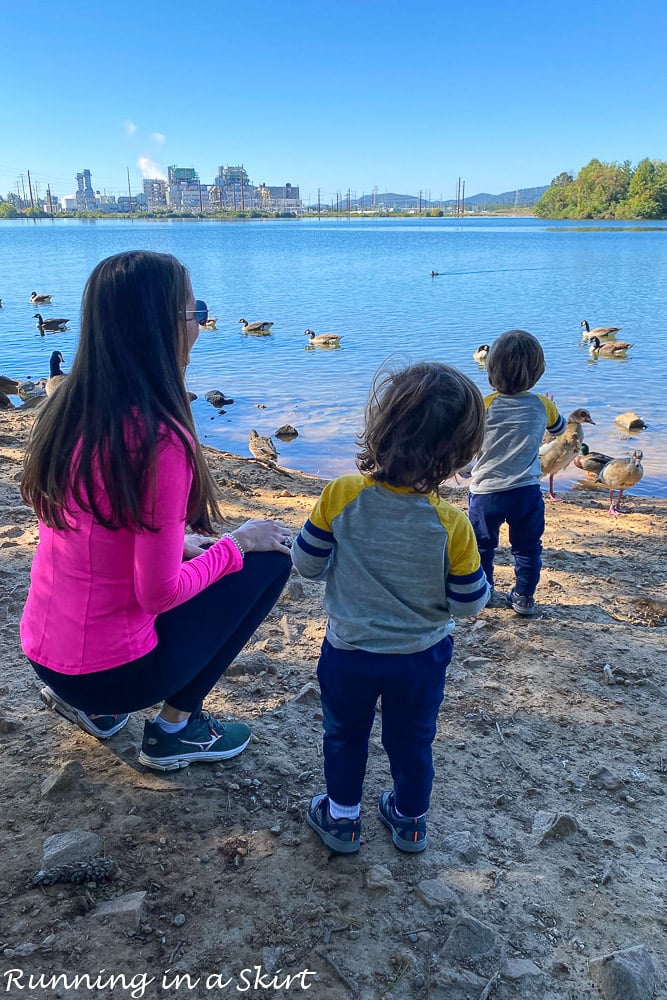 Here's Jackson trying to give me some of those rocks. Just what a Mama wanted. 🙂
I'm so grateful for our little outings these days.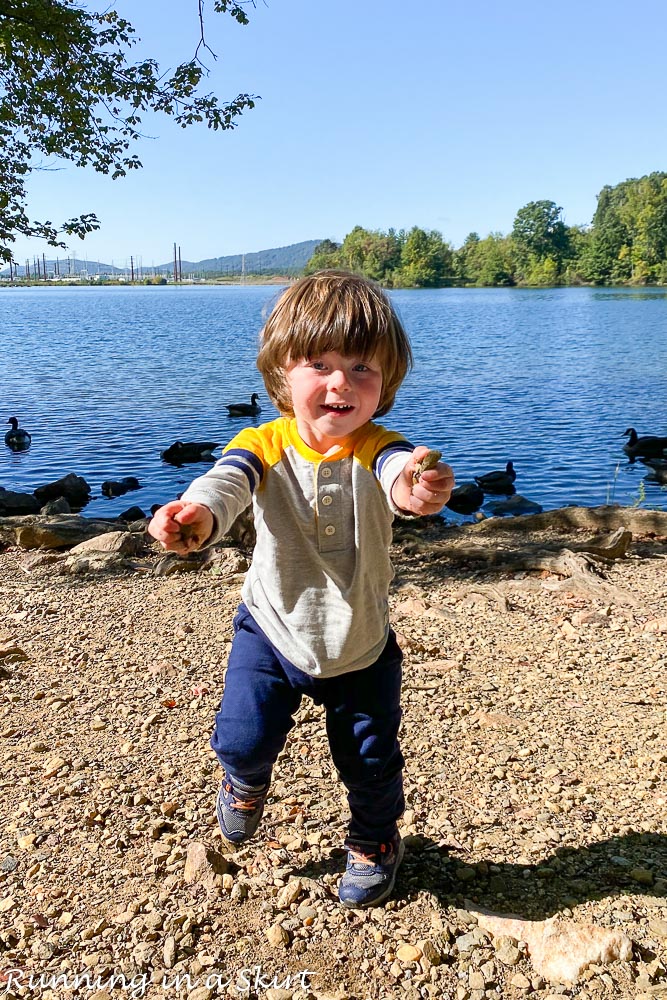 These three are a bit crazy but I can't imagine life without them.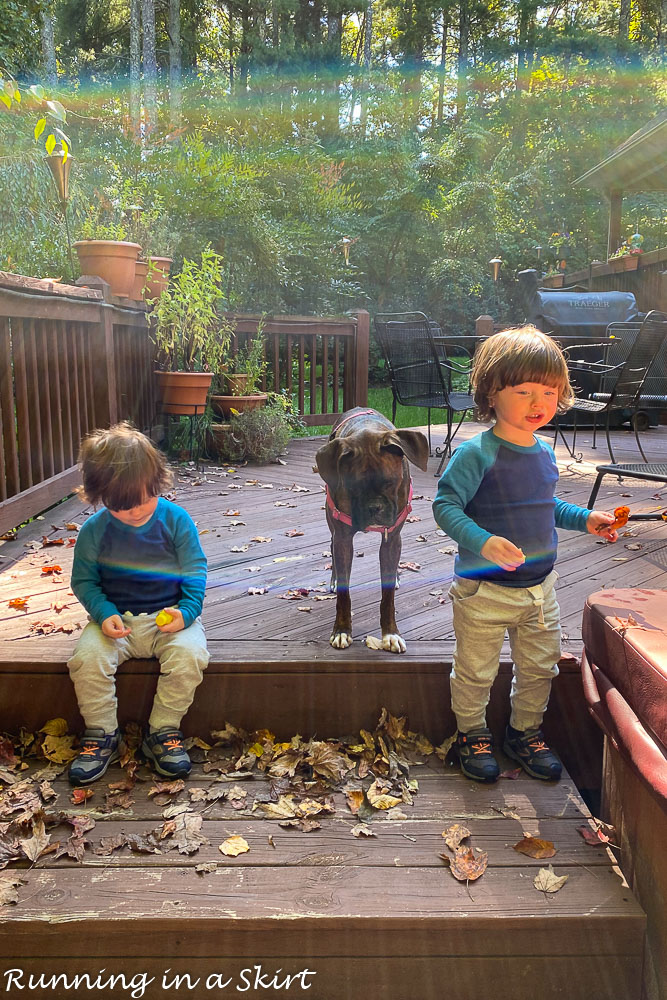 Hope you had a lovely week too. Here's to another great weekend ahead.