Hello! Hello!
Did you miss any new posts this week?
It's been another busy week in the world of raising twin babies. The Hubs Mom has been with us all week helping and has been beyond gracious, kind and helpful. I'm not sure how we can ever thank her enough. She has even taken the night shift this week so the Hubs and I can catch up on some much-needed sleep. I feel like a new person and this is how we all feel about her leaving Sunday...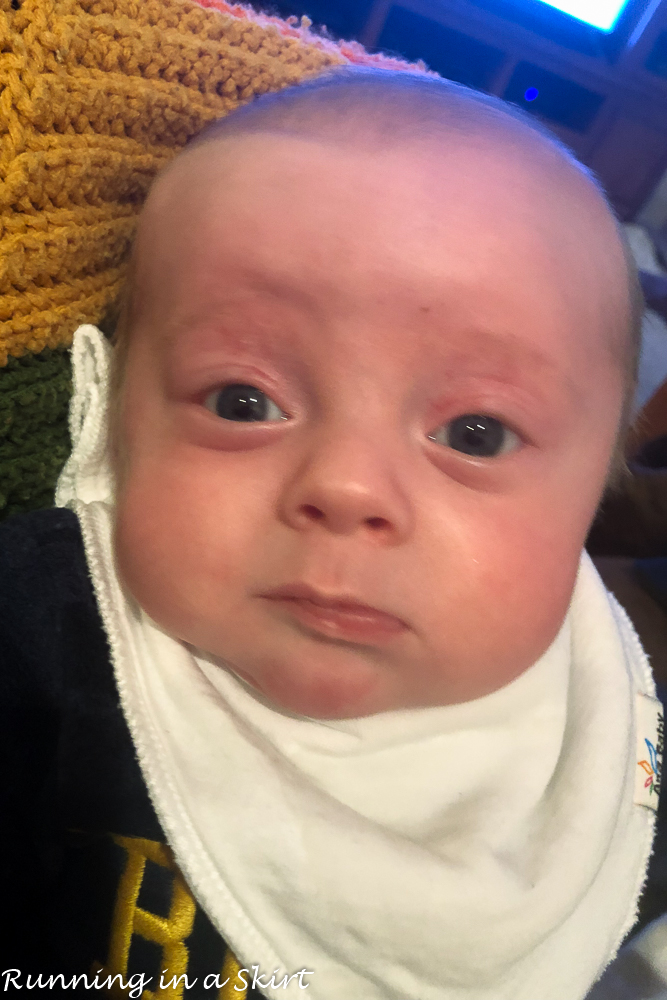 Last Friday we even got a date night out while she watched the boys. We first had a drink at Red Stag Grill which felt like old times.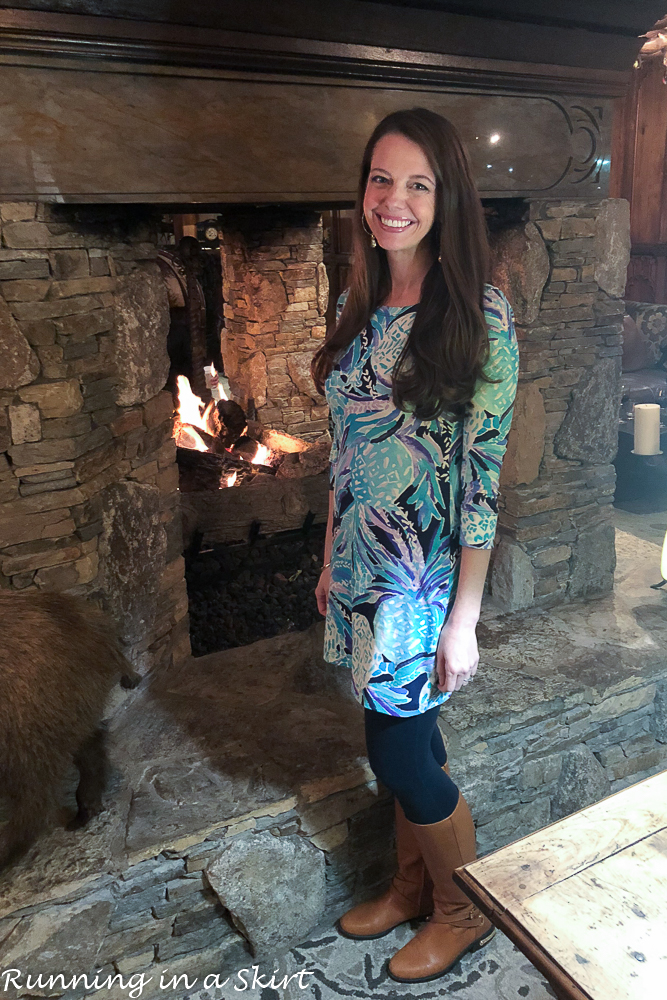 For dinner, we walked across the street at Rezaz. We proceeded to talk about the babies the entire time and I even showed the waiter a photo.... lord help me! 🙂 It was such a treat to get a night out and we felt so spoiled.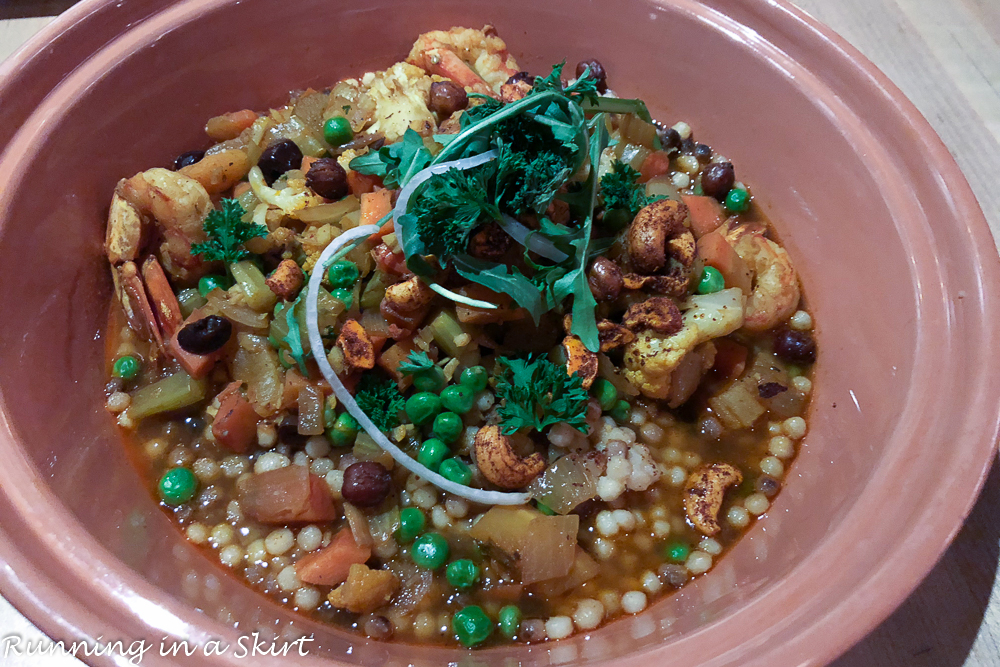 Earlier that same day I even mastered the art of getting a workout in with two babies and a dog. It was far from perfect and required a lot of stops but I got it done. I'm still pretty weak from the pregnancy and it felt so good to start towards getting some strength back.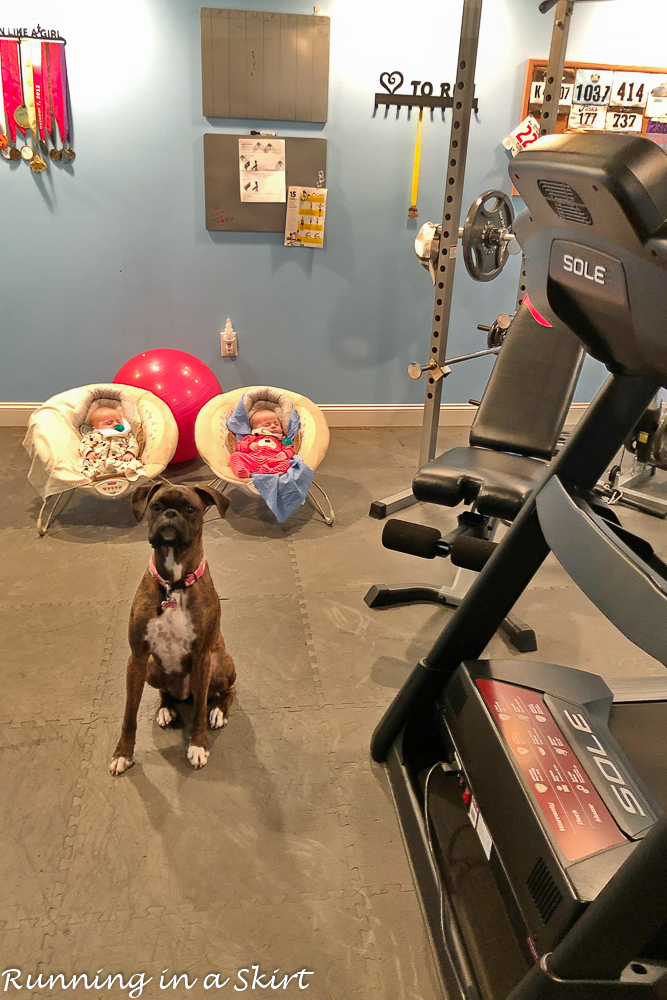 The best part of the workout was the post-workout snuggles!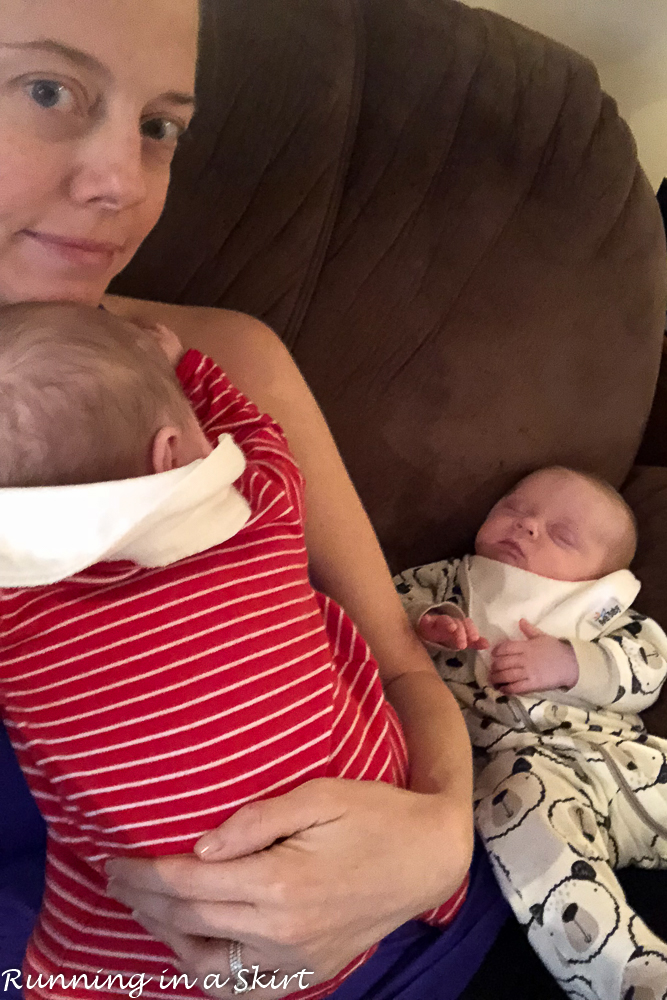 Saturday was another wonderful day because we got to celebrate the first birthday of our neighbors baby... who just happens to be the twins future BFF. Baby Brett did the BEST smash cake ever. I wish y'all could have been there.
In the evening we ventured out for a family dinner with the boys and Grandma. We went to one of our favorite restaurants, Surf and Brew, before it got crowded and the boys did a wonderful job hanging out in their car seats.
AND somehow all of our outfits were matching. #winning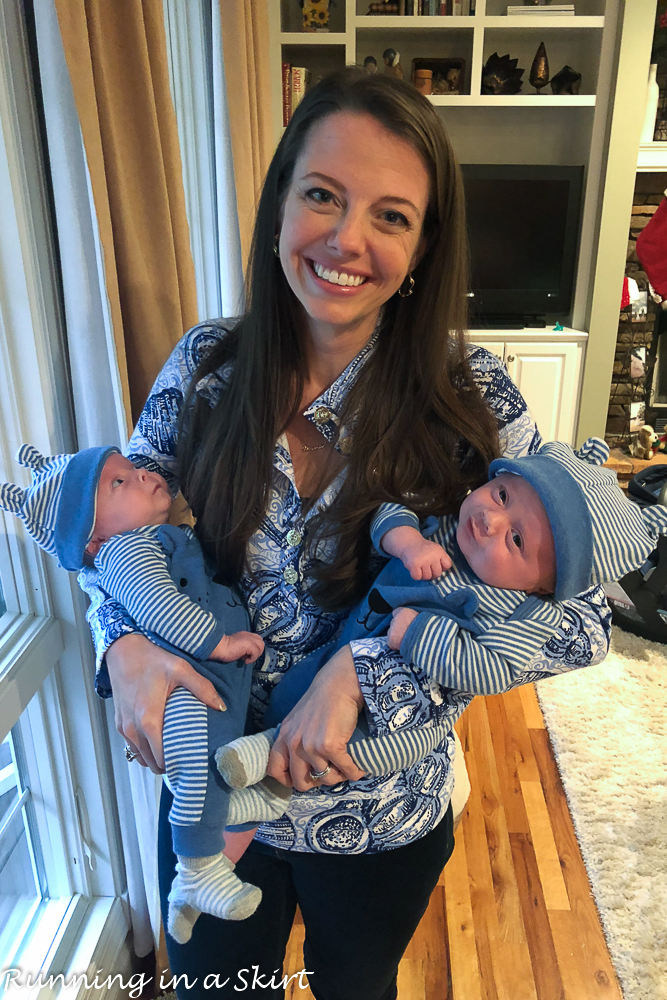 Tuesday I got to meet the Hubs for lunch and we walked into Sunny Point without a line, which felt like an Asheville dream. I got the Huevos Rancheros. It is one of my favorite dishes in town.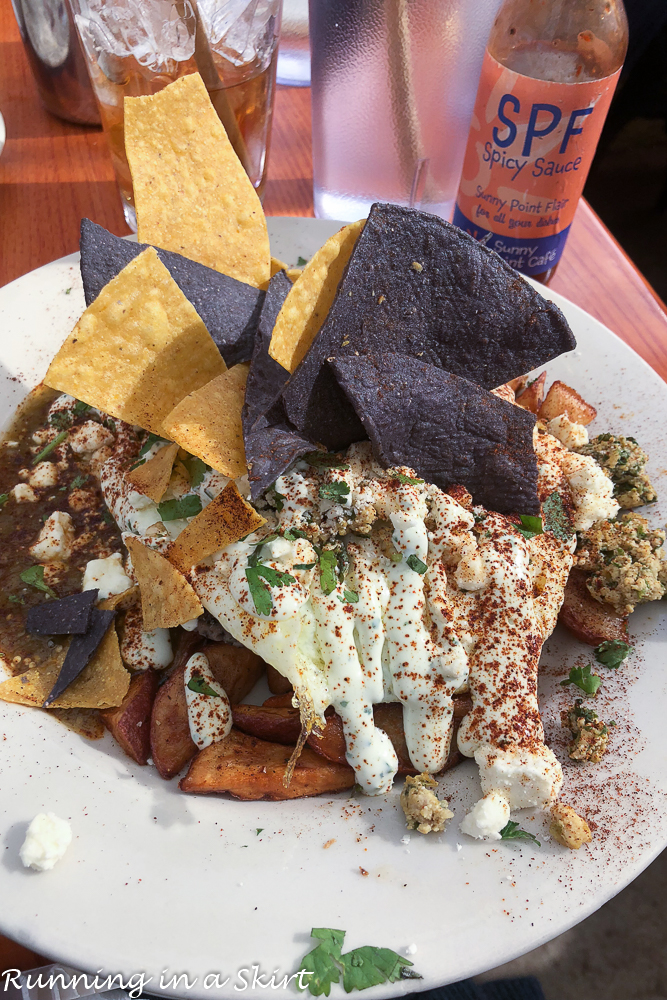 The rest of the week was filled with time trying to entertain two babies. We brought home two balloons from Brett's birthday party and the boys could see them for fun.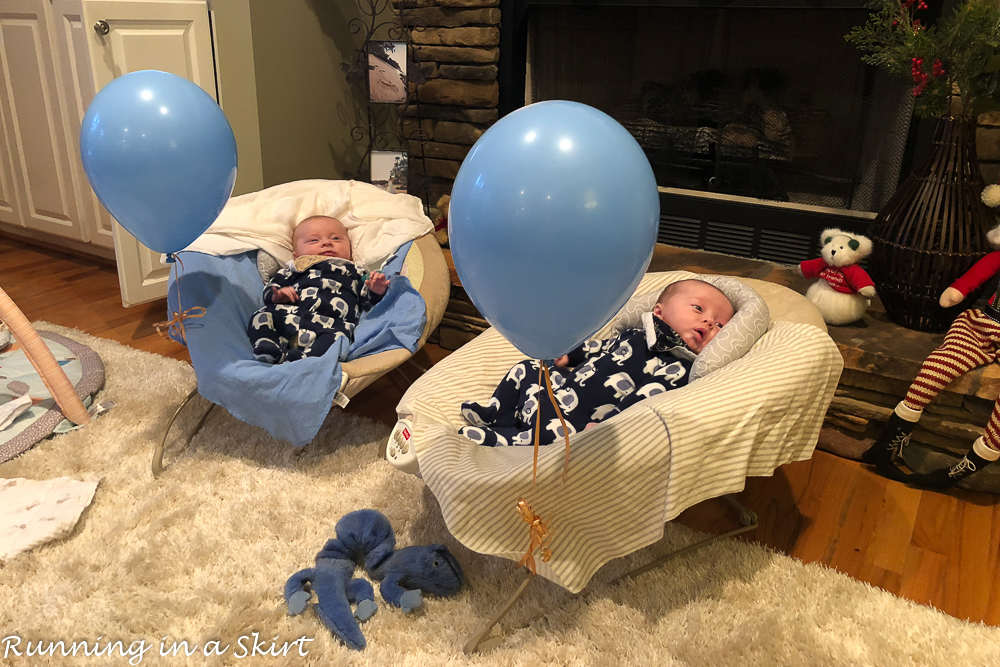 I tied the balloons to their arms and let them play which was pretty entertaining. I'd love to do this again in a month when they are even more aware of their limbs and what is going on.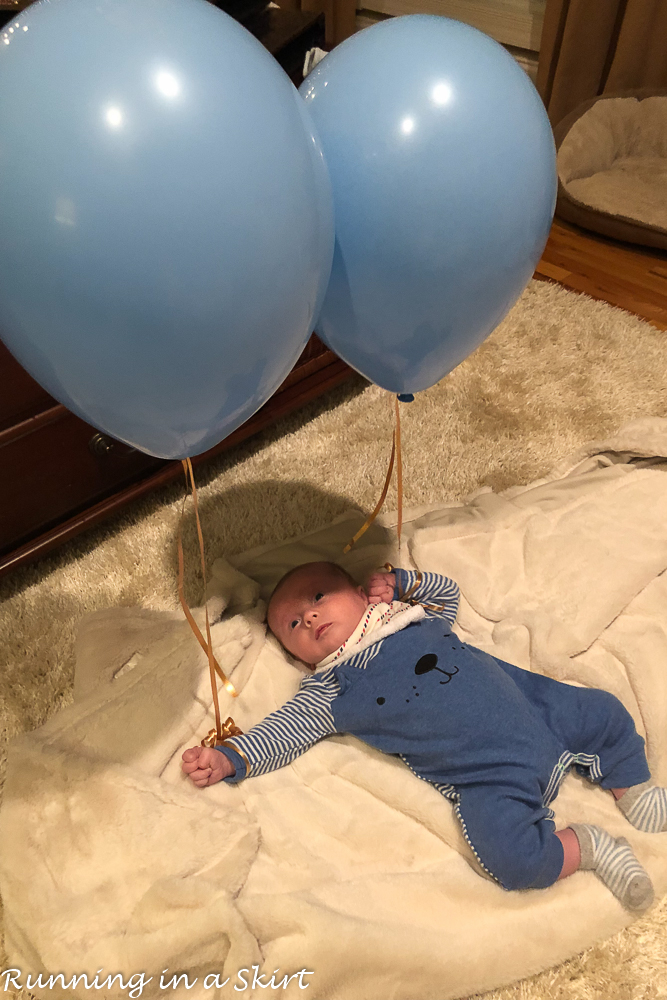 The boys also started noticing their mobile recently. They love watching the planes move around.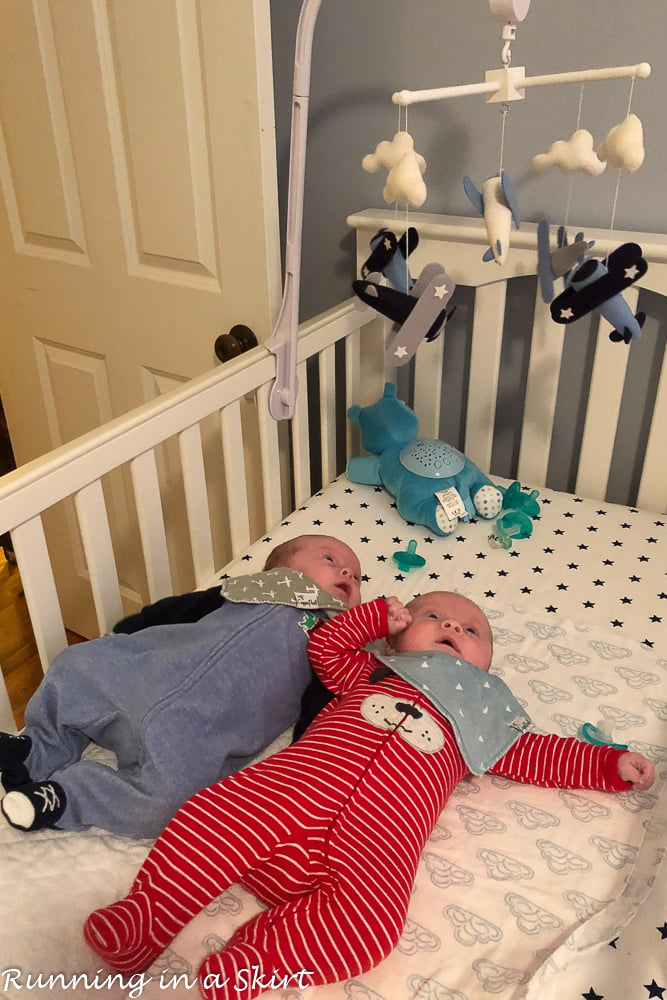 I also discovered by accident that they love sitting in my window seat. Jackson especially could sit here for a half hour watching the outside world. I hope this means they will love being outside as much as we do.
Don't worry- They can't roll at all yet and I staying near them to make sure they didn't fall off. 🙂
Hunter's week started off really rough as we changed the acid reflux medicine he was on and he had one day he was screaming in pain almost all day. The new meds kicked in after a few days and I'm optimistic he's doing a bit better. Jackson also has a milder case, so it's so hard to see the babies in pain.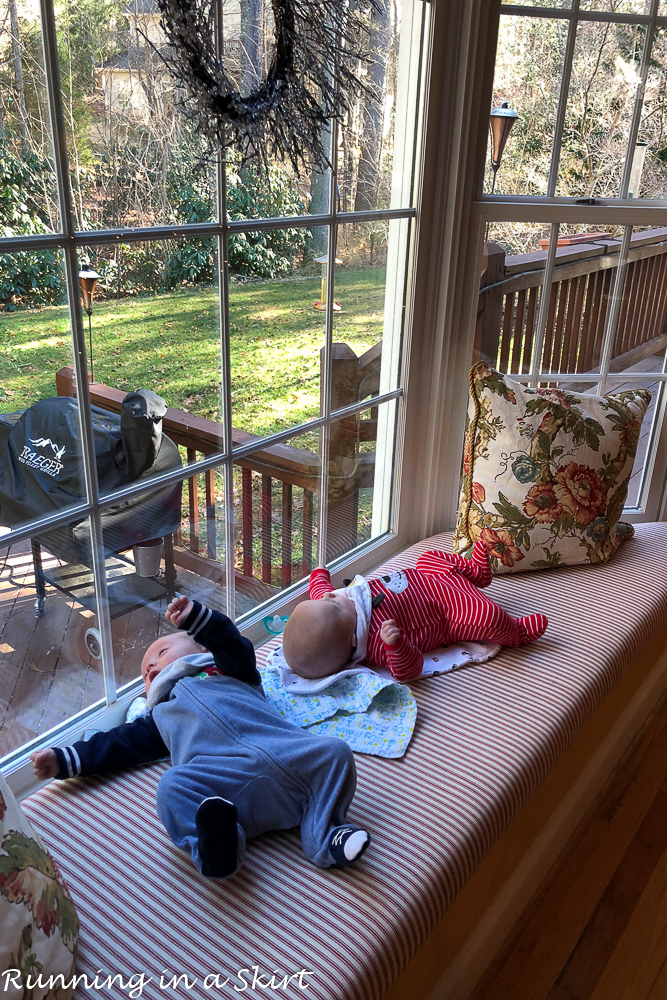 Even with the reflux, these Brothers could not be sweeter!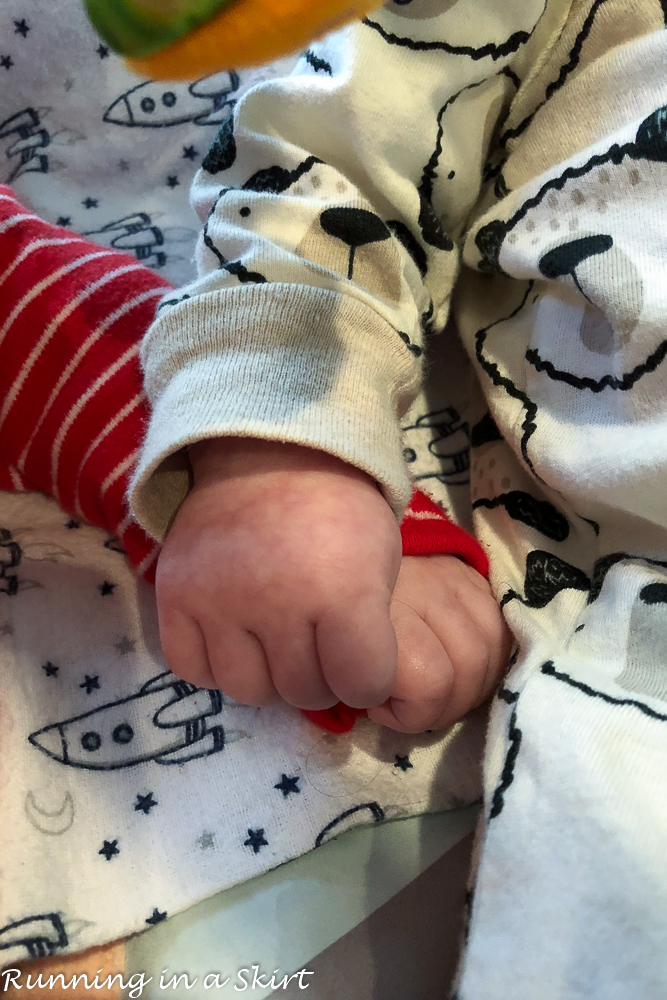 Thanks again to Grandma, or Bobby as her Grandkids call her! I wish we could keep her. Next week is going to be a rude awakening for me with her not here.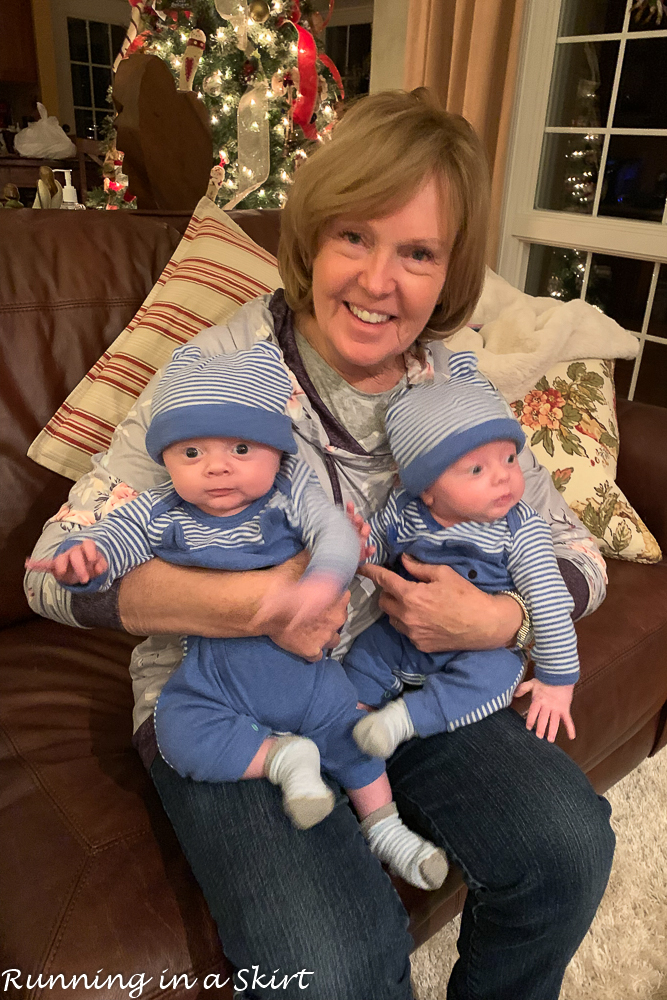 I have a busy week next week as I'm taping another segment with ALDI at WLOS! I'm so excited to start working more and for the opportunity. I'll make sure to share the process over on my Instagram Stories.
Have a wonderful weekend everyone. I have TWO new recipe posts coming at ya next week!