Hi everyone! Summer is going by way too fast and we're trying to soak it all up before it's over. I feel like back-to-school stuff is creeping in way too early this year.
We decided to sneak away for a quick beach weekend with just our family and it was a lot of fun. Here are the boys and Dad with their new matching suits.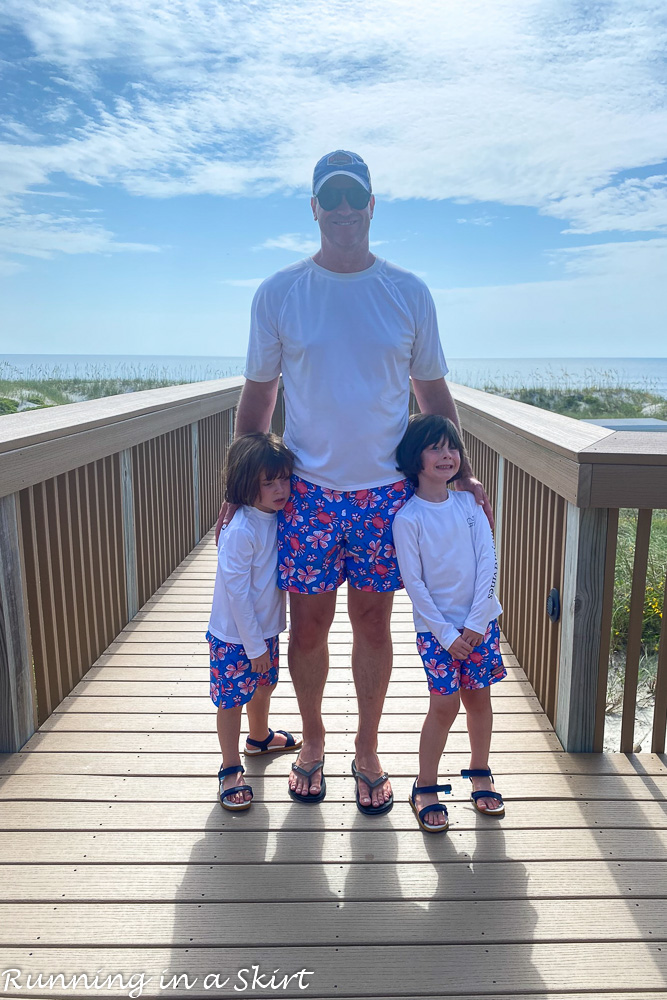 And here's us together. I can't get enough of the warm beaches this time of the year. We're so lucky it only takes us about an hour to an hour and a half to reach the coast in the plane.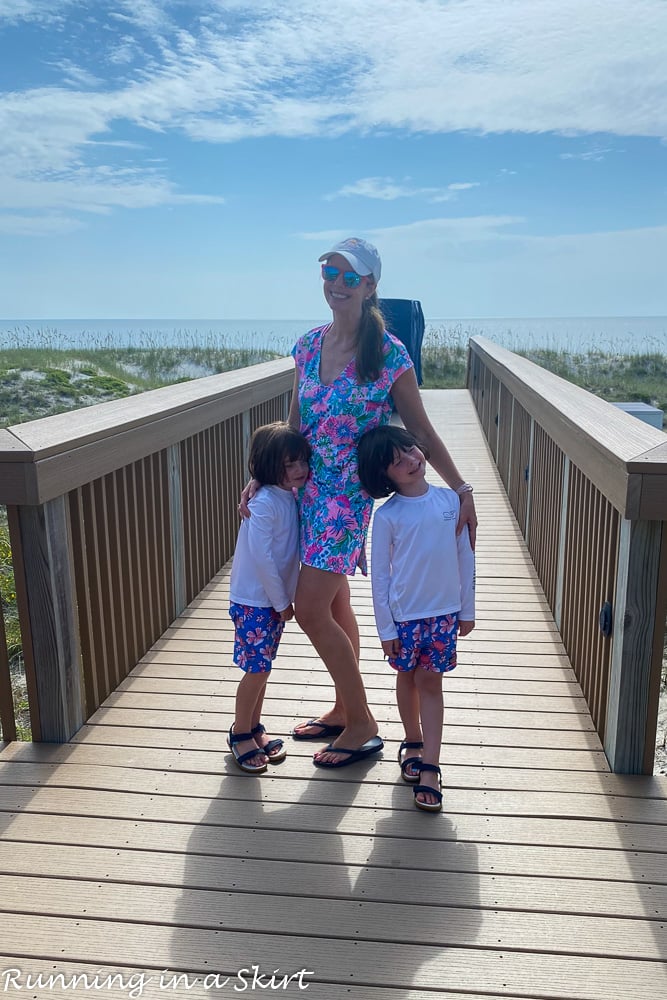 And I also snapped this one of Hunter where I thought he looked especially cute. It was a wonderful quick trip and gave us all a good dose of sunshine, waves, and sand.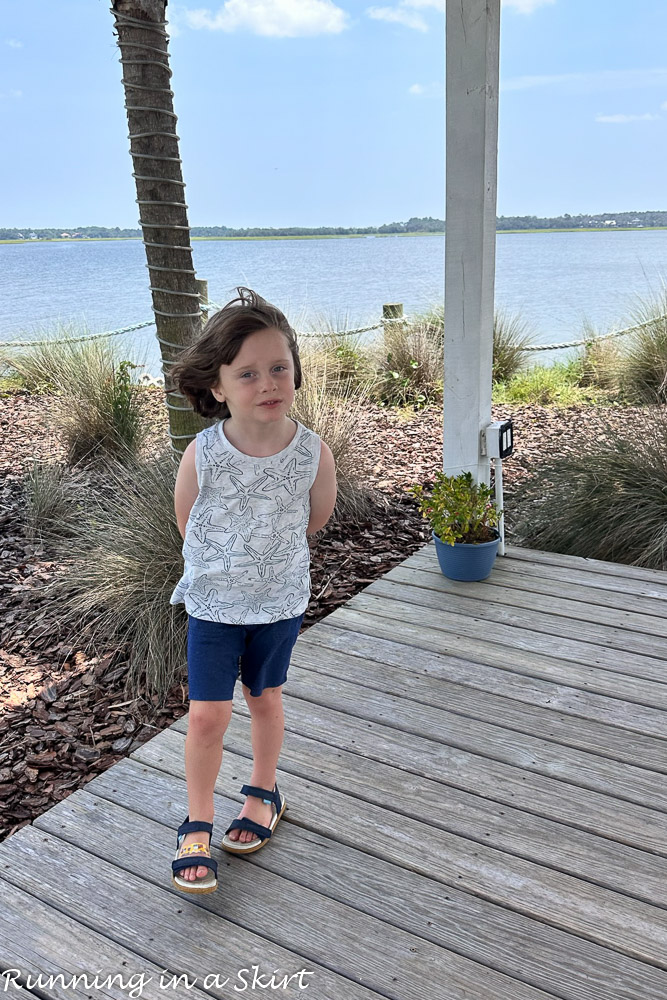 When we left I had a very very small zucchini that I decided not to pick, but in a few day's time, I came back to this! I swear every year that I'm going to catch them before this happens and I don't.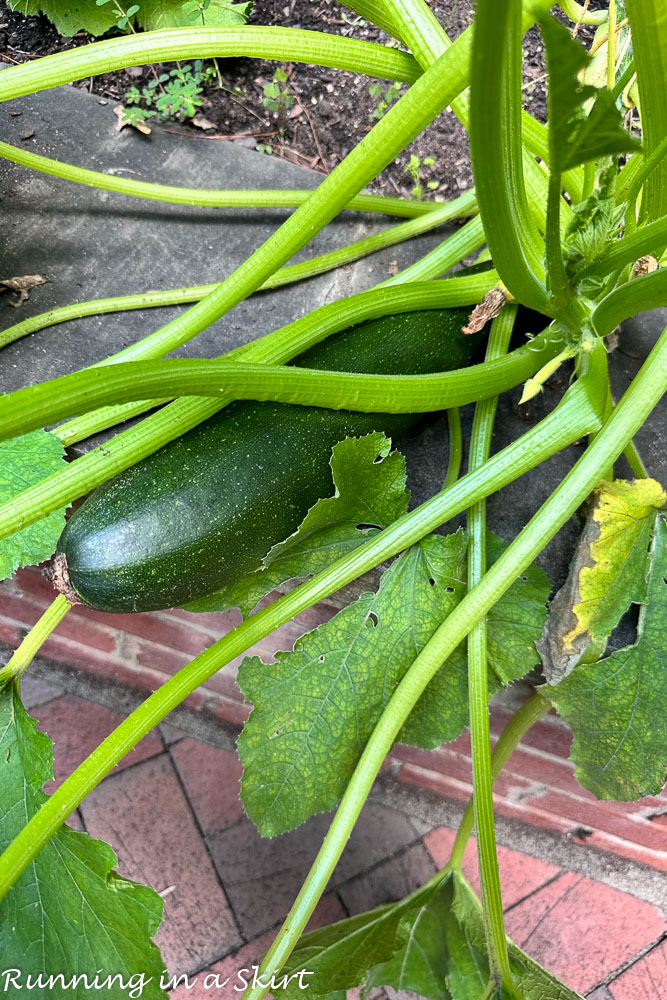 The boys thought it was hilarious and it was fun to finally get something good from the garden, which has been super slow to grow this year. We had roasted zucchini with leftovers.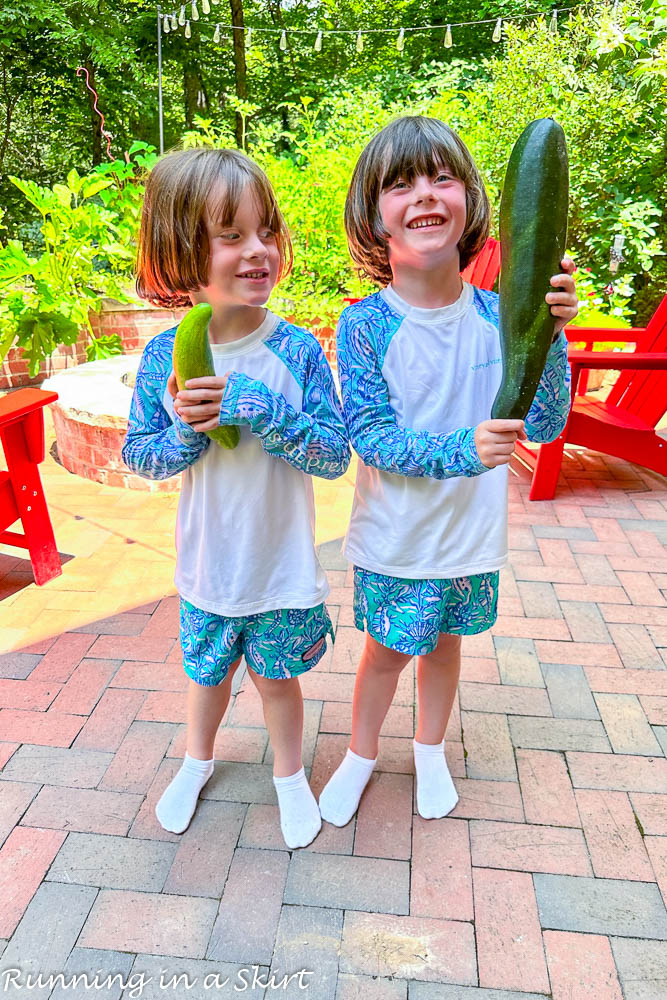 I also had a fun update to share with you about swim lessons. With all the swimming the boys have done this summer, they are finally getting the hang of swimming on their own. Both of them can cross the pool without help and have grown so much! I'm so proud of them for working so hard on this and really listening at swim lessons. It's amazing to see how much they are growing and changing recently. I'm really seeing them morph from toddlers to little boys in front of my eyes.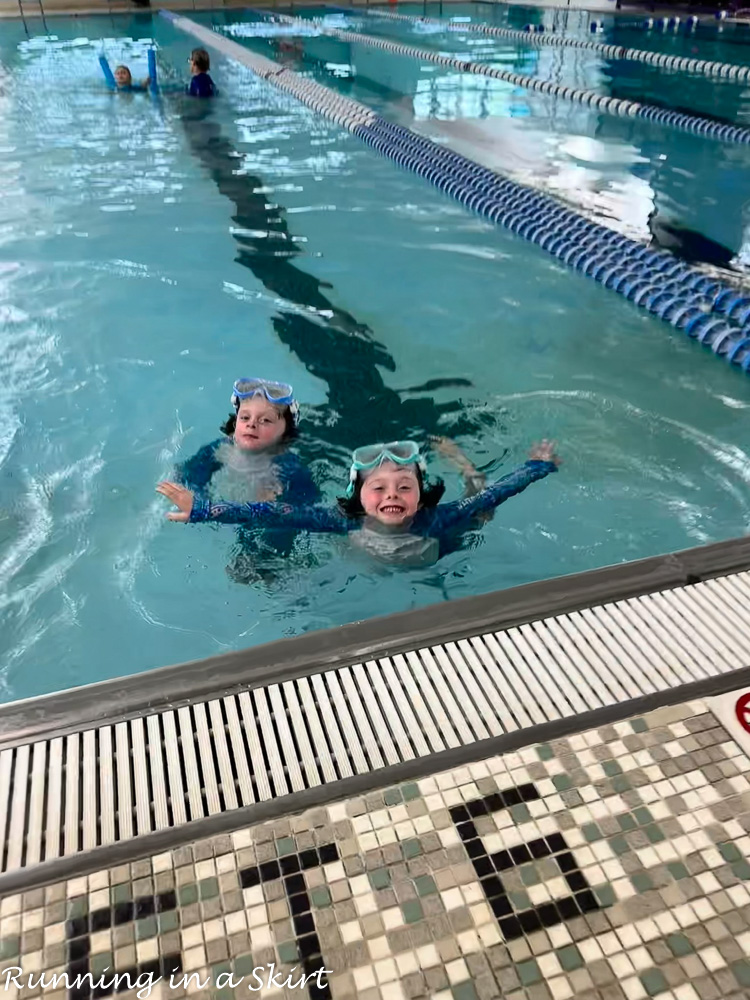 That's all for this week. We have a much-needed weekend at home! Summer please slow down. 🙂