Hi guys! We are back from a trip to Nags Head and the Outer Banks. This was our annual big family trip with the Hub's family and it was one oversized, fun week at the beach filled with lots of family time. We had lots of beach and pool time with tasty meals and adventures.
I am working on new travel and food guides for Nags Head in the coming weeks, but I wanted to start by sharing some of my favorite photos from the trips, including many family photos.
I'll kick it off with our entire crew. I can't believe how much the older cousins have grown. If you've been following my blog for a while, you'll be surprised at how big they all are!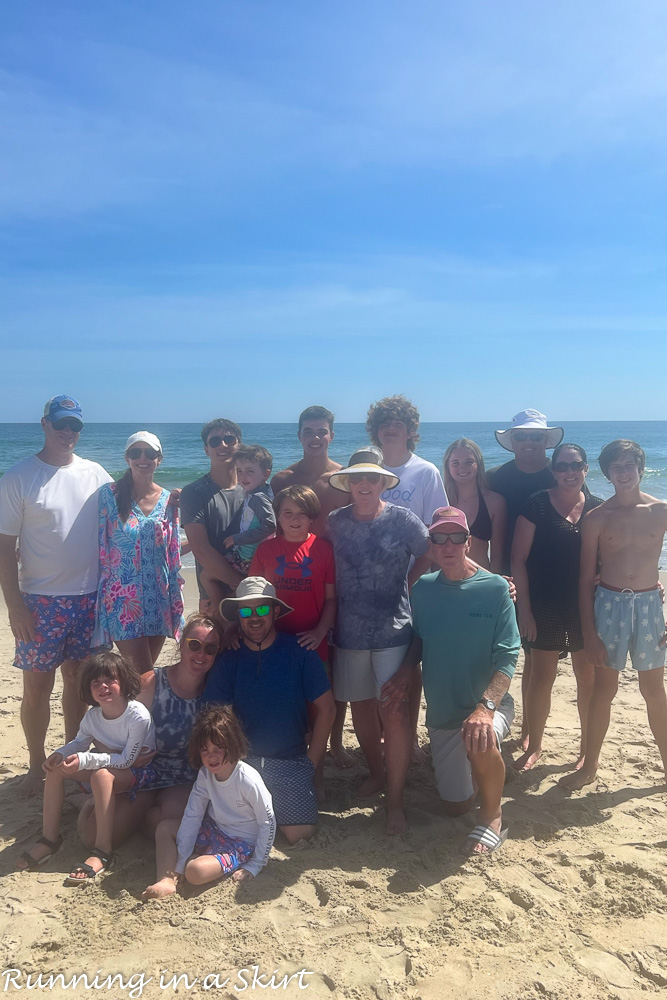 The oldest is heading off the college today. Good luck Cam!
We had some absolutely wonderful times with the older cousins, including taking the boys out for a seafood dinner. Our boys thought it was pretty cool to go out to dinner with them.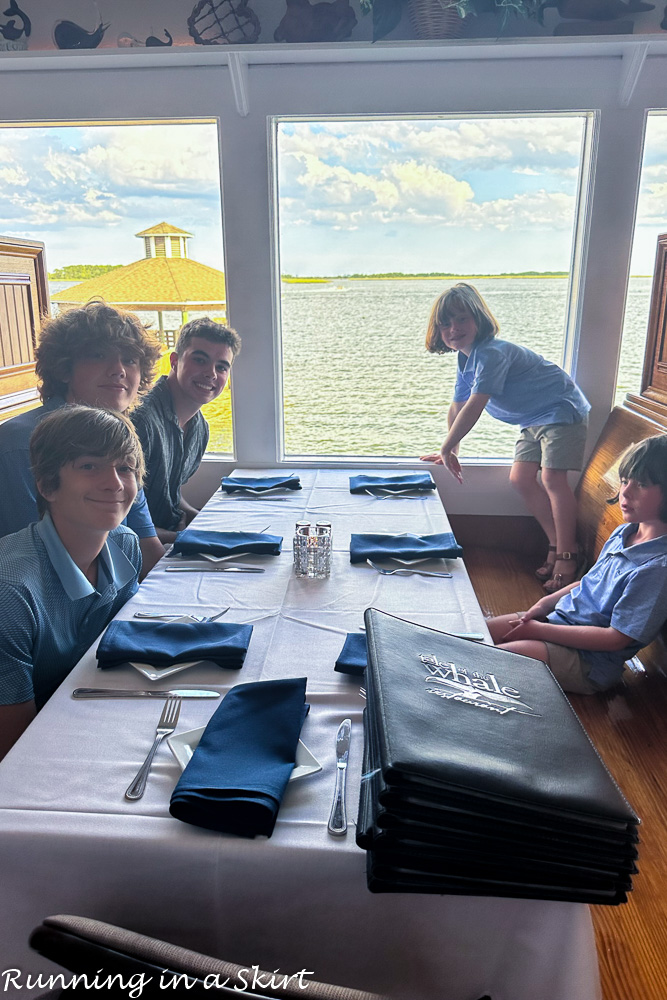 Here we are getting ready for dinner.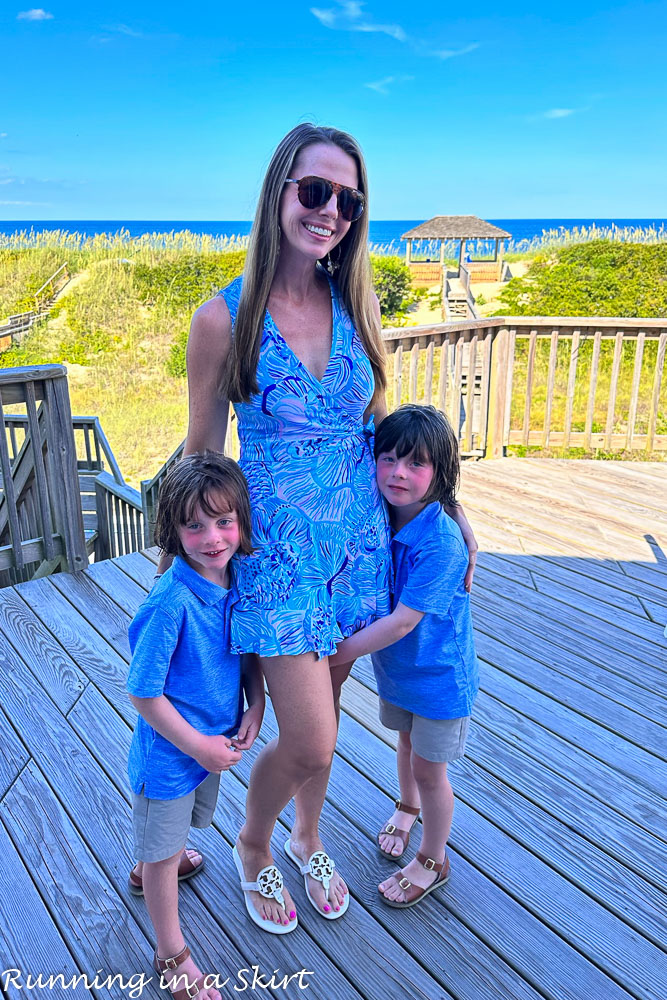 We also had lots of time playing in the sand and surf with everyone.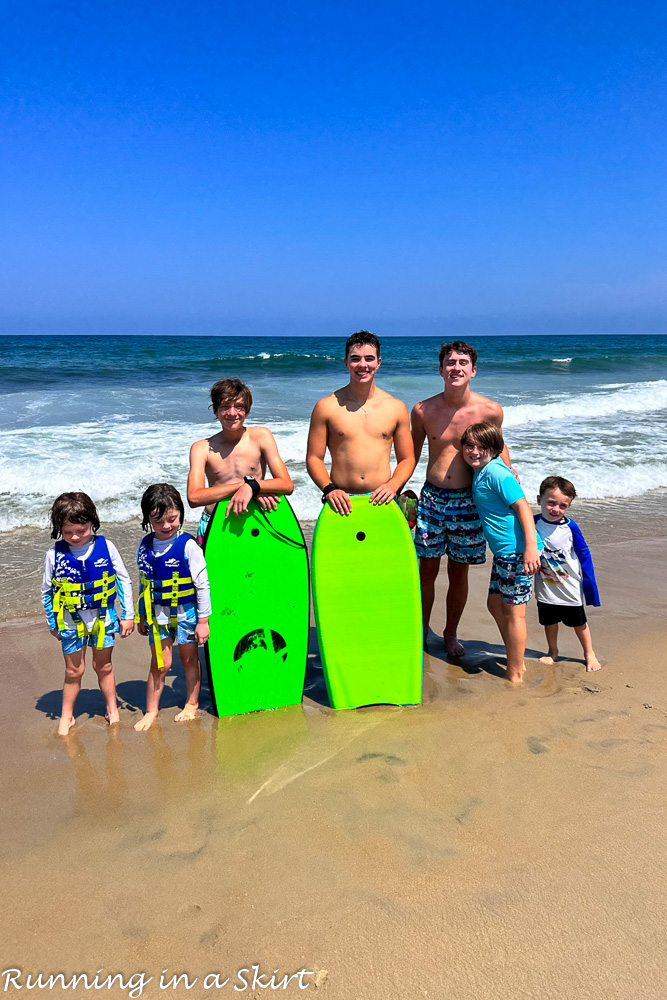 One of the most fun highlights from this trip was boogie boarding. They have played on the board before, but this is the first time they caught waves, and Jackson in particular quickly became obsessed.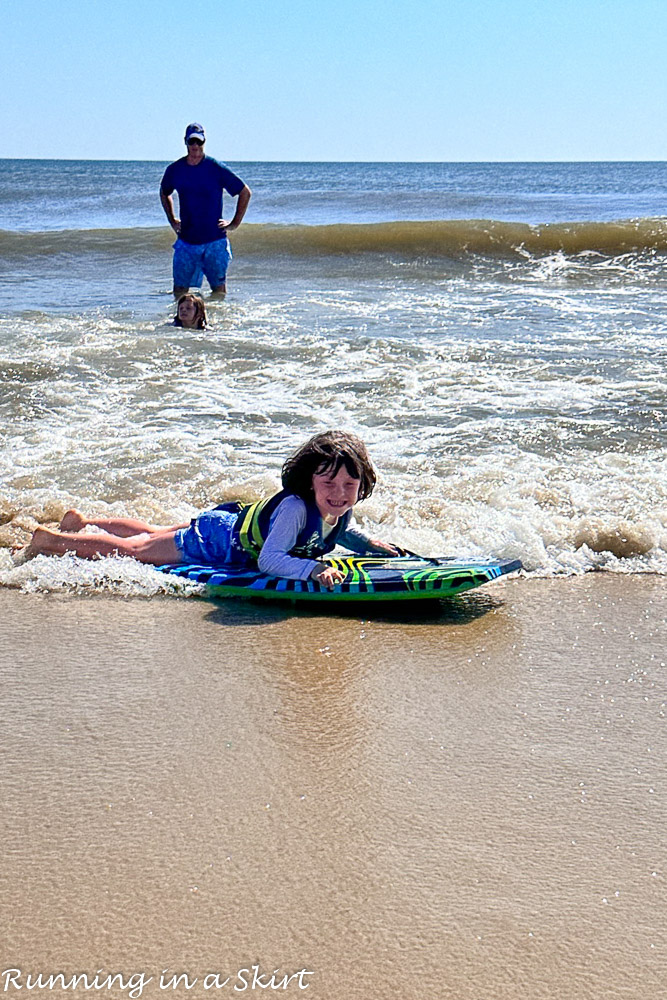 Hunter did some boogie boarding but also did some body surfing, which was also adorable.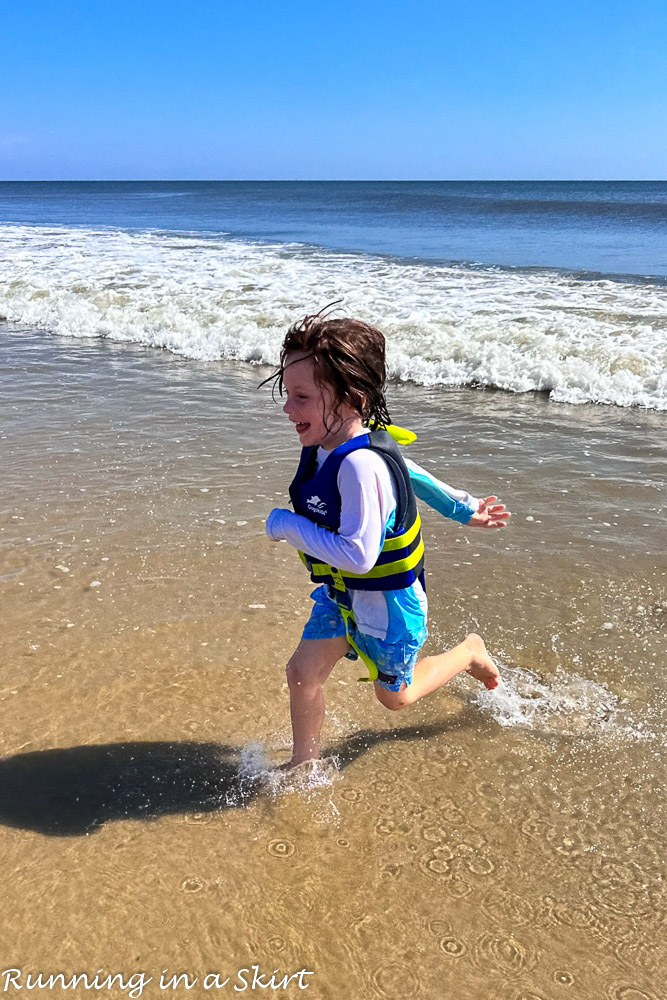 The boys really loved playing in the ocean.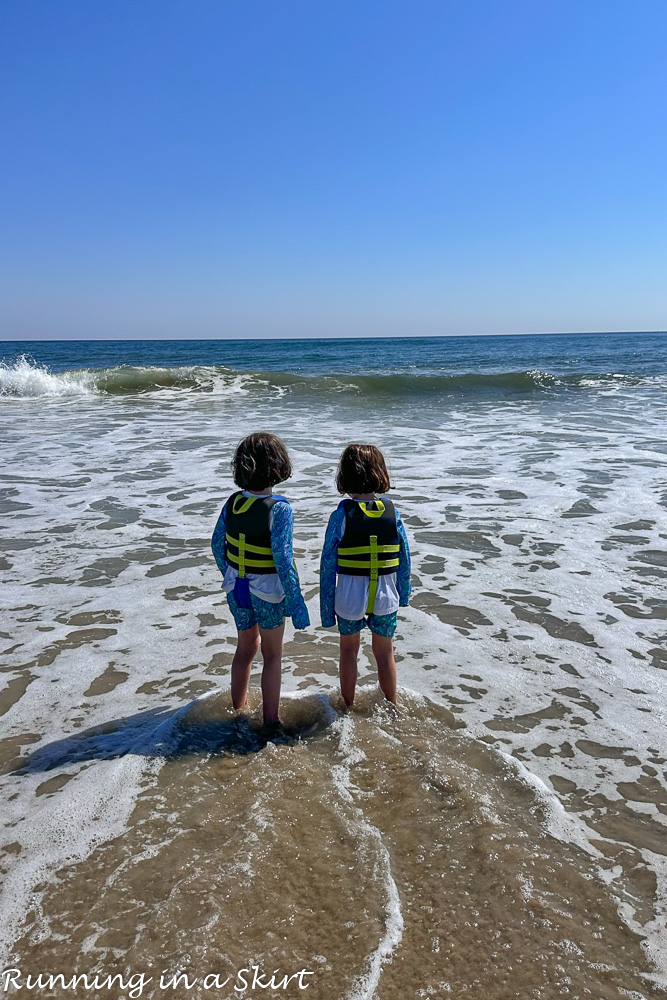 We also had lots of wonderful times and memories with the Hub's parents.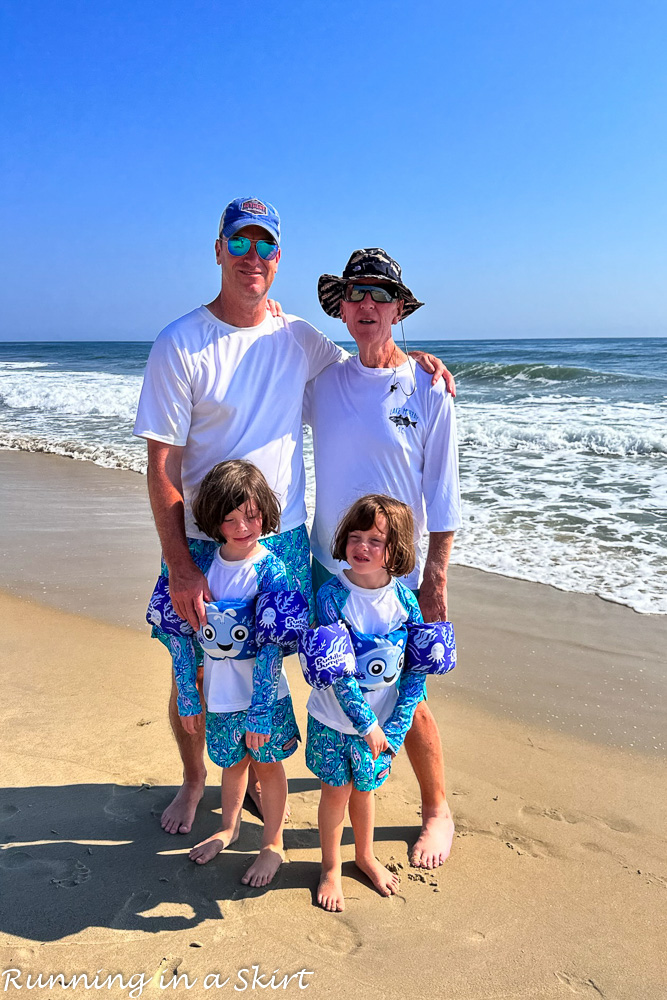 They spent a lot of time with us and it was priceless.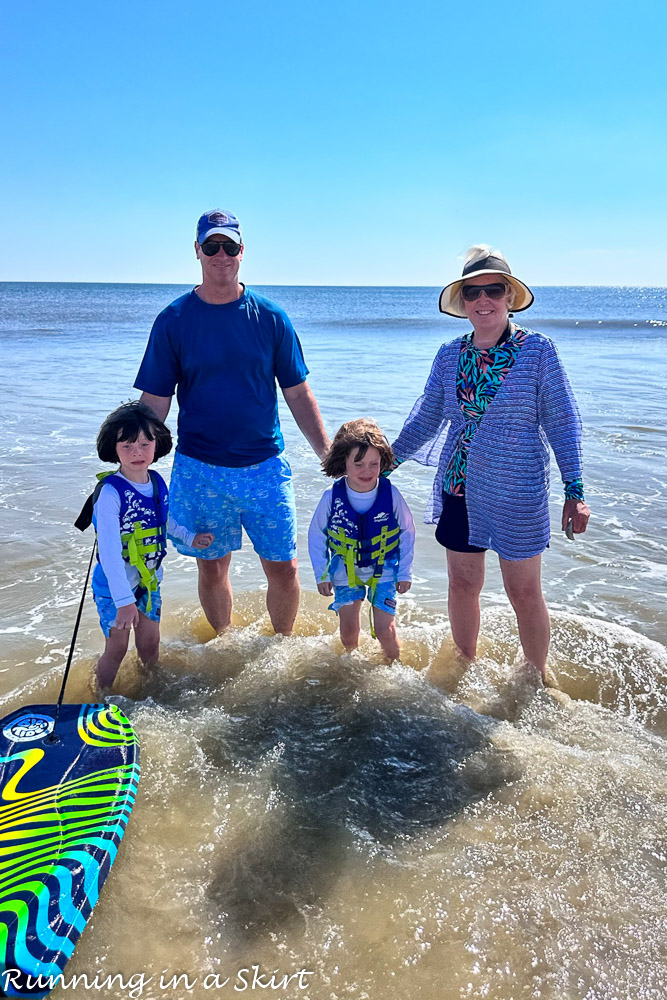 Pap even playing in the pool and hot tub with all the litte kids.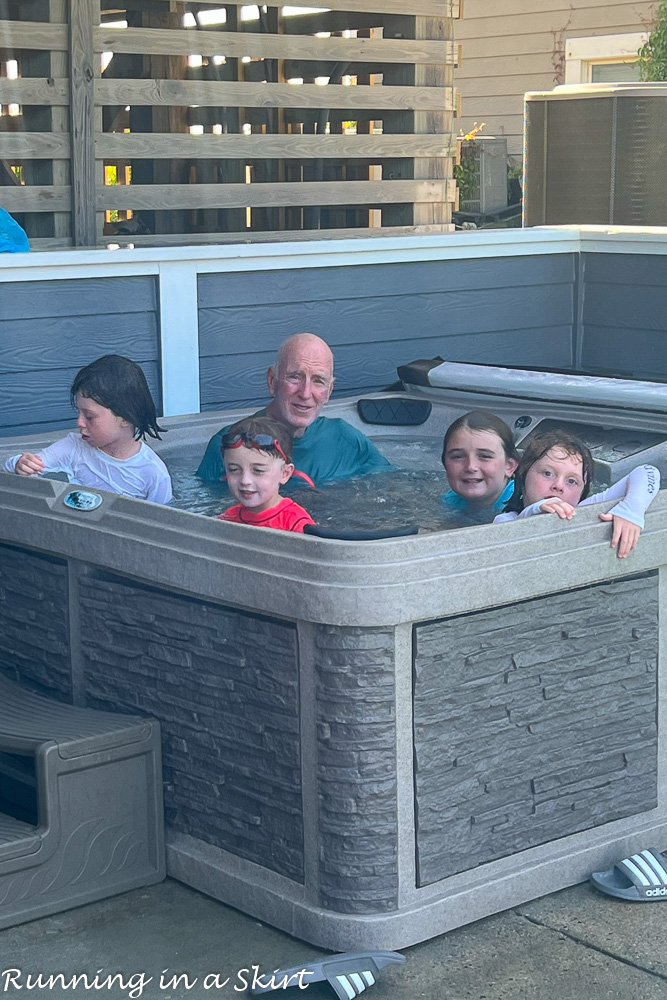 Our favorite adventure was to see one of the famous Outer Banks lighthouses. It was really pretty!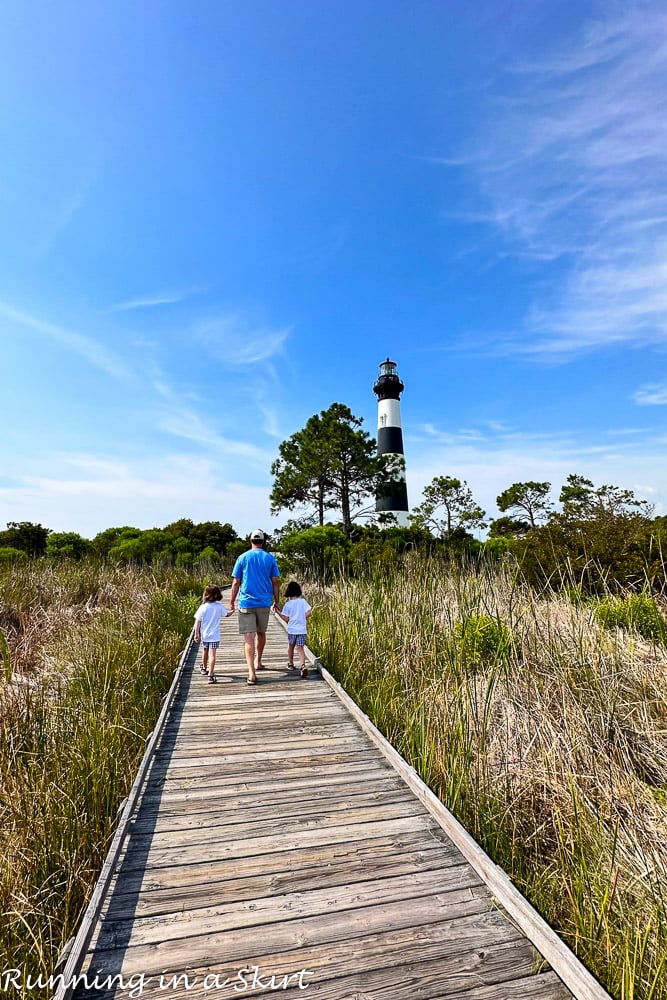 I got to climb to the top and loved the view.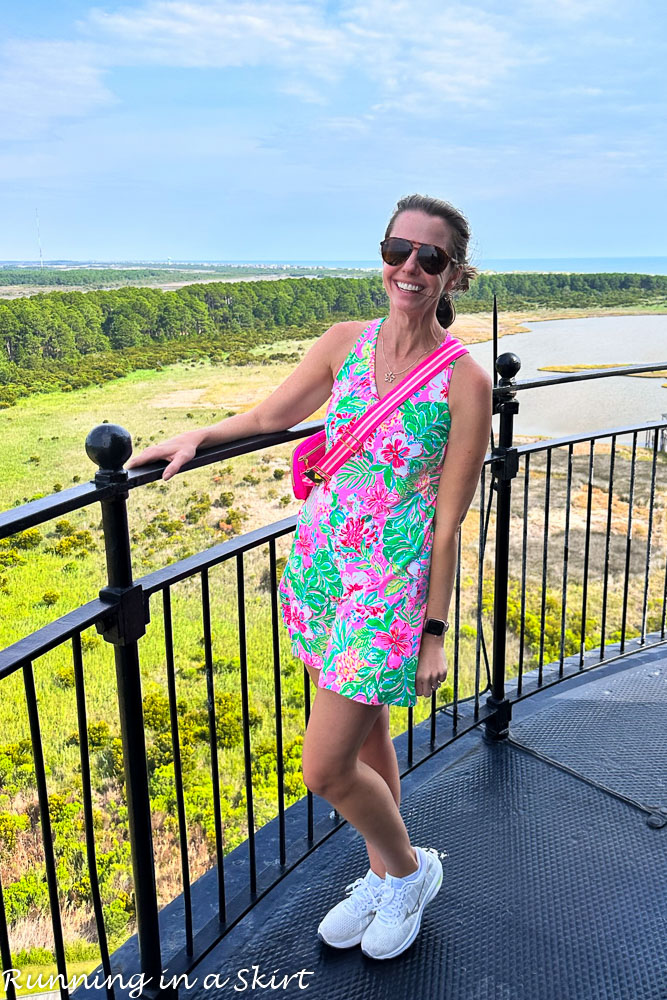 And the boys loved the pirate ship playgrounds!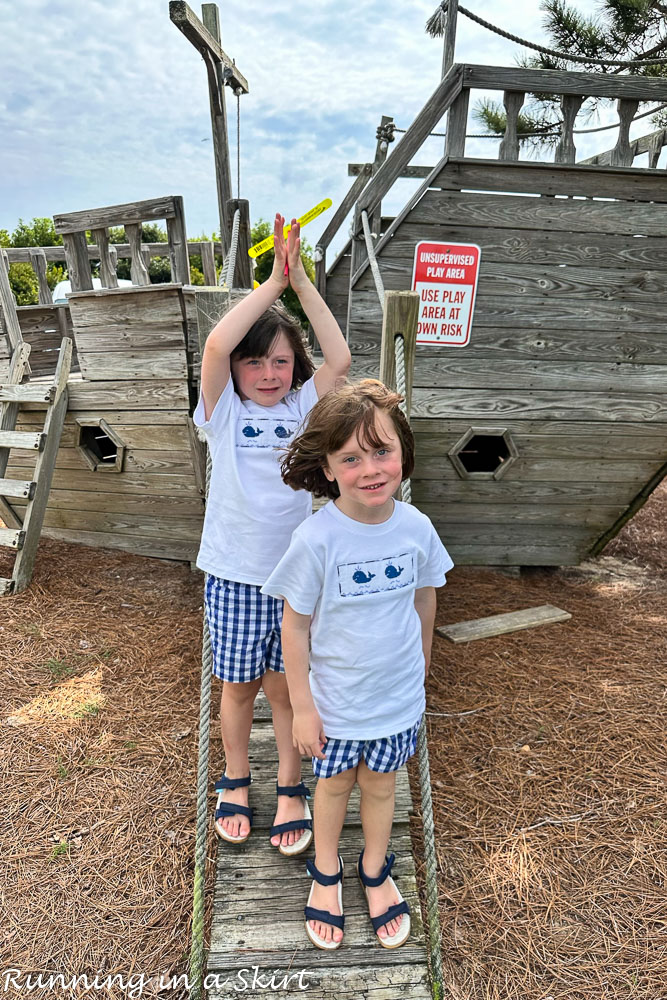 And I couldn't NOT share with you this incredible spread of seafood! I'd heard Outer Banks seafood steam pots were impressive, but this was spectacular.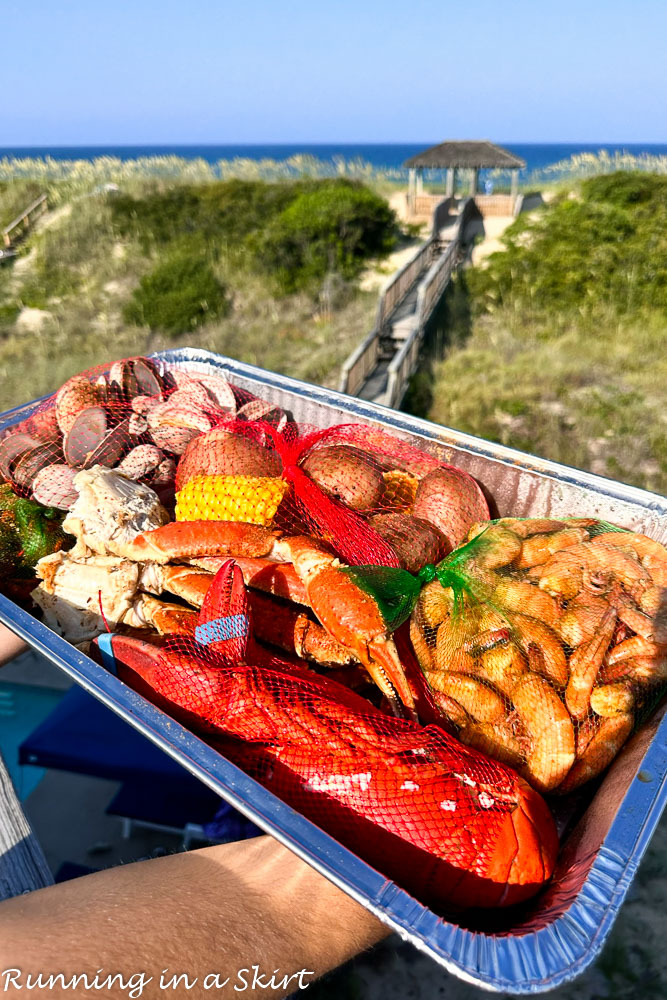 And here are a few more pretty shots including us waiting for lunch one day at a local spot.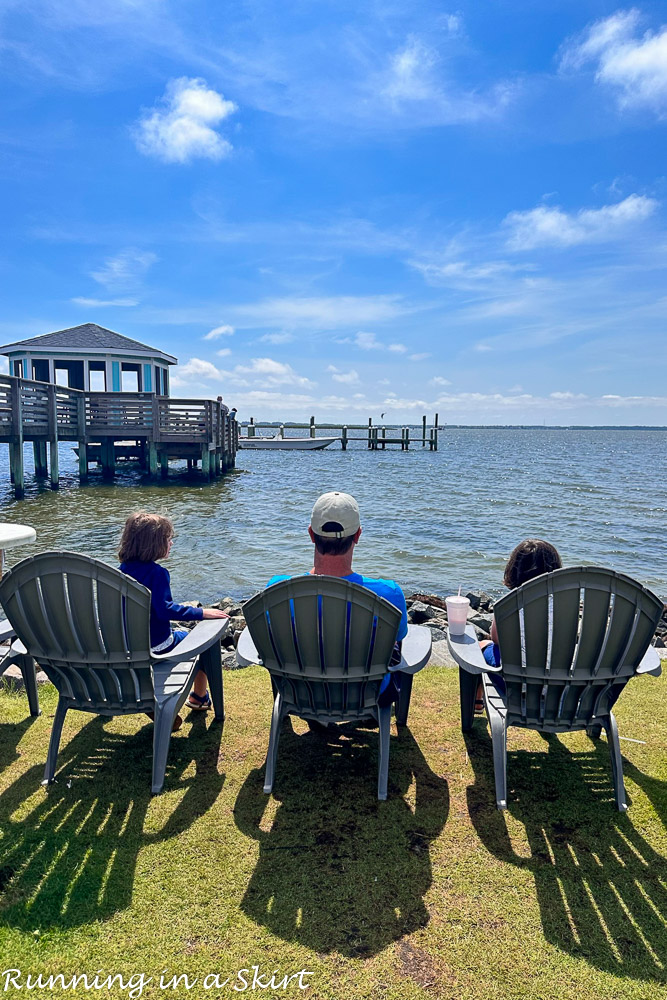 Plus Jackson walking up over our crazy high sand dune to get to the beach.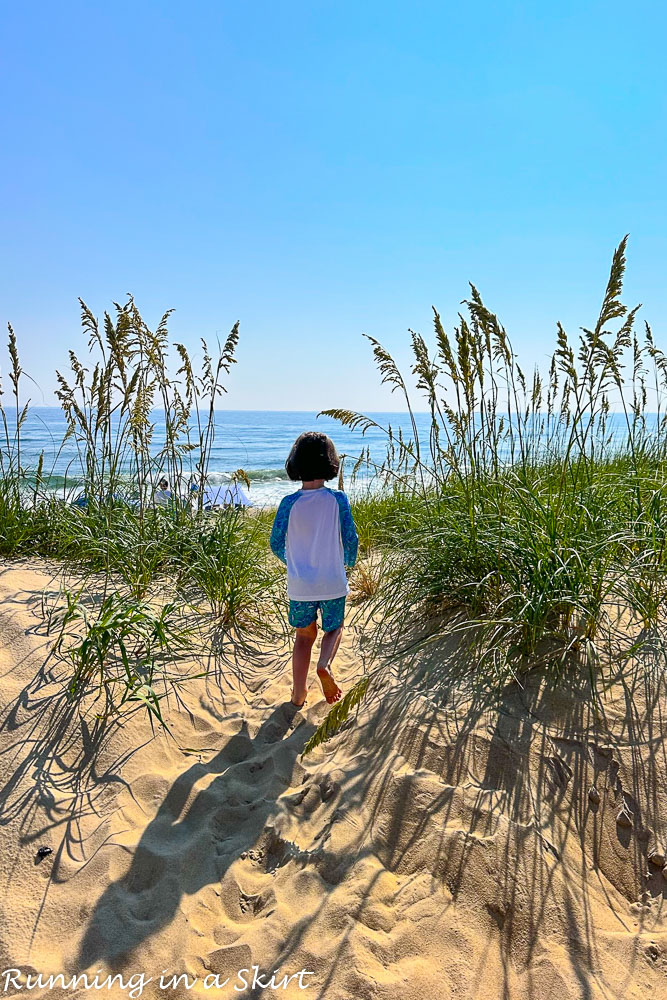 And this was my favorite one on the beach.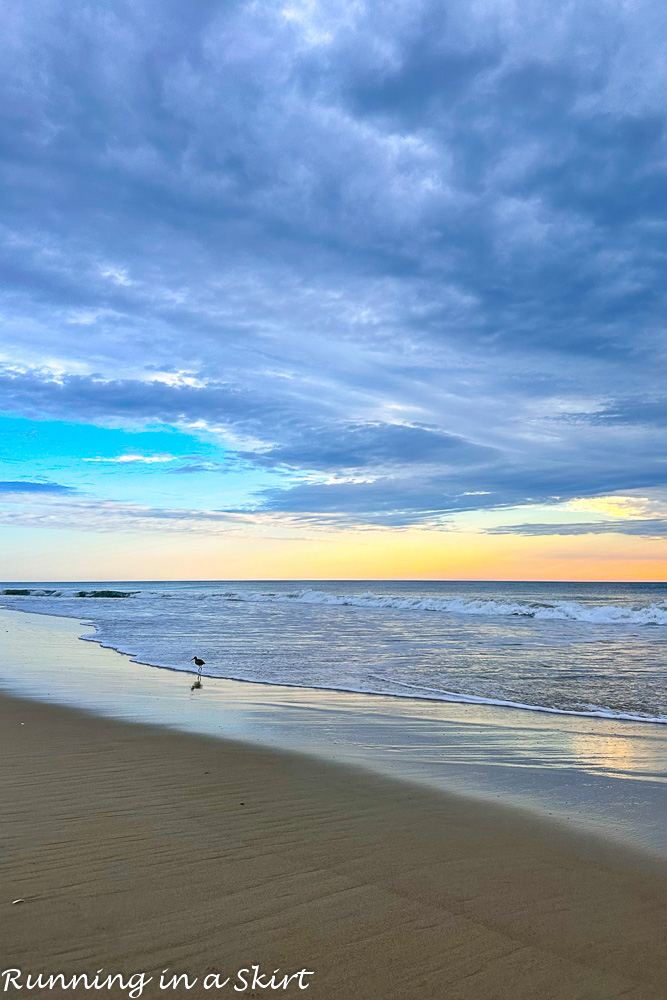 And here's our view from the house! It was stunning and I'm going to miss it.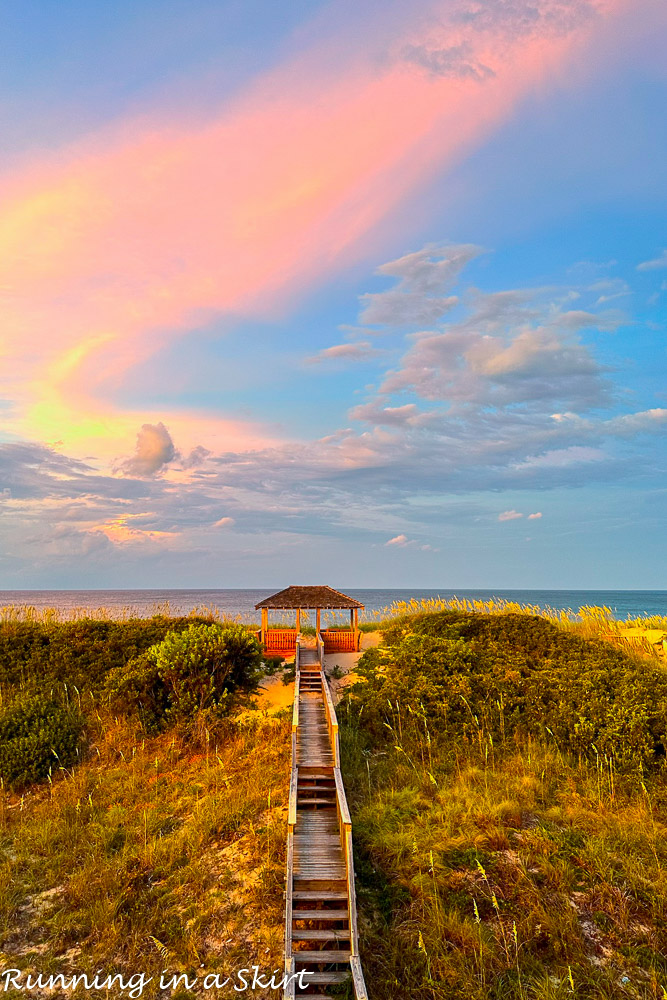 We got one family photo too!
What a trip! It was a week filled to the brim with sunshine, beaches, and family. I can't wait to share more from Nags Head in the coming weeks, so you can plan a trip too.