Hi everyone! We spent a long weekend on Bald Head Island and had such a great time exploring a new us beach town. Bald Head Island is off the coast of Southport, North Carolina near Oak Island. It's south of the Wilmington and Carolina Beach area. What makes it super unique is there isn't a road that goes to the island and you have to go on a ferry. There are also no cars on the island and the only mode of transportation is golf carts, walking, and bikes.
It's a small, charming island with not a ton of development and lots of nature. Everything on the island is pretty low-key and it was a cool place to explore for the weekend. It's super unique and totally different from most of the beaches we visit. I'm planning some travel guides for the island in the coming weeks, but for now, I wanted to share with you some of my favorite photos from the trip.
One of the biggest highlights of the trip and my favorite part of the island was these insanely gorgeous beaches. Since we went in the shoulders season, we basically had them to ourselves and it was still nice and warm. The beach was so wide, with lots of great sand for playing, shells, and just enough waves for the boys.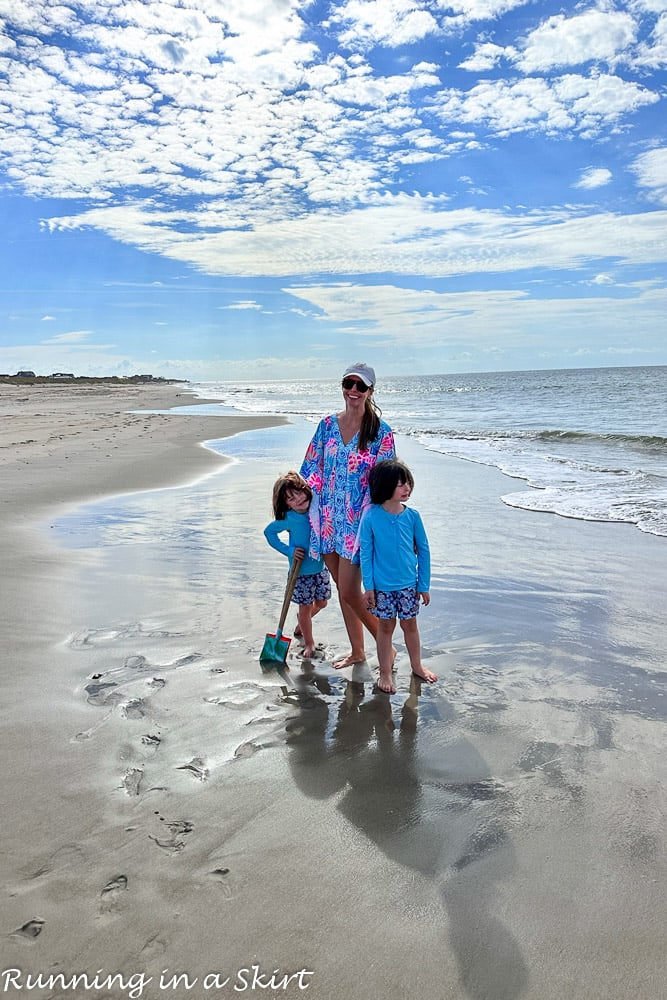 Since the sand was soft, the boys played with their beach trucks a lot.
They also got to play in the waves.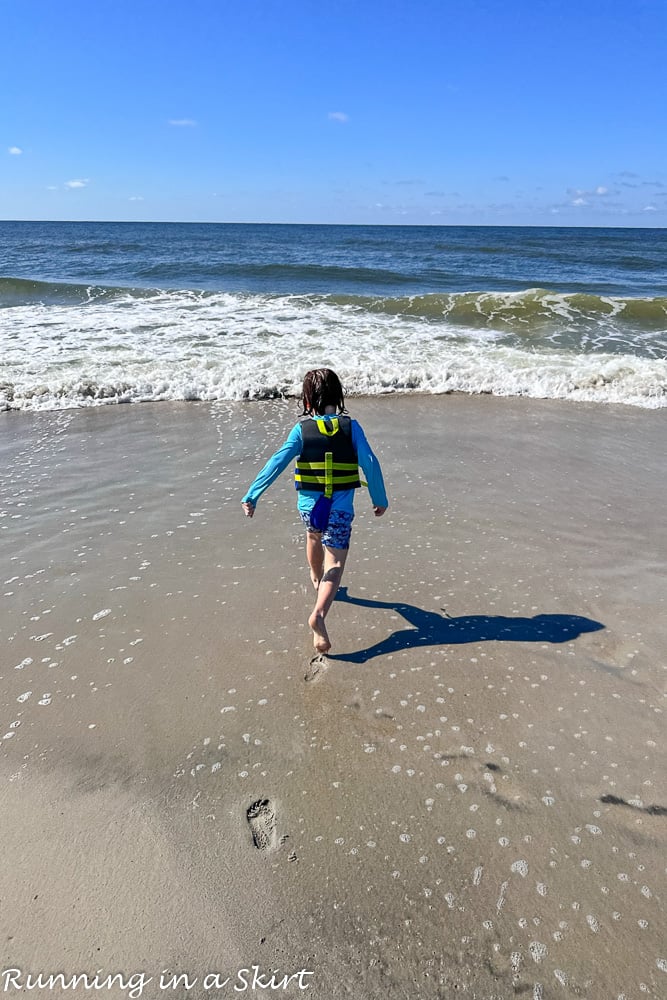 And daddy took them out to body surf too.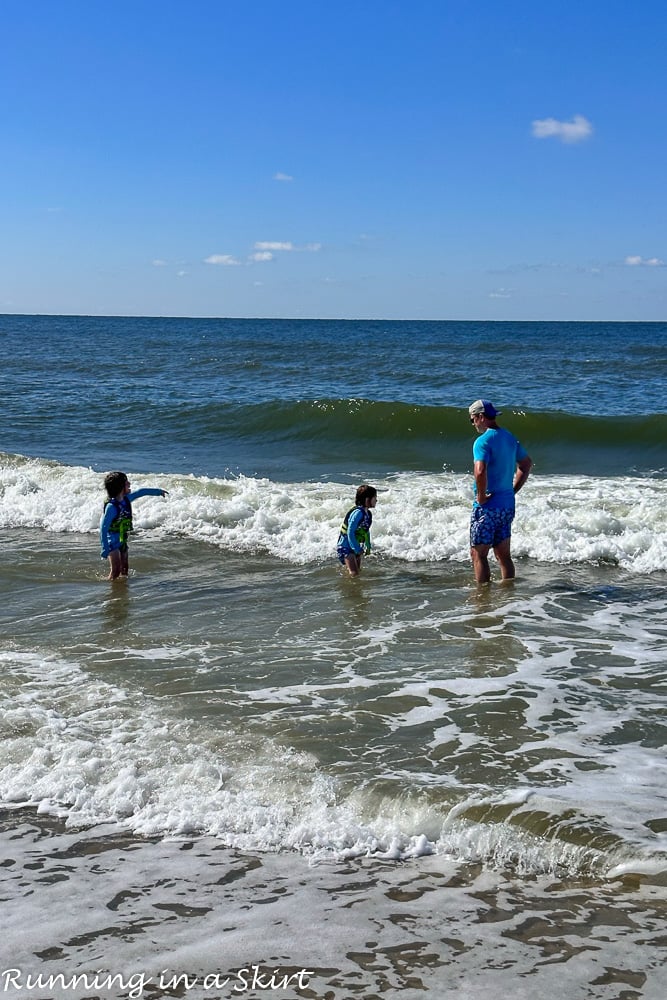 The other highlight of the trip, especially for the boys, was riding in the golf cart.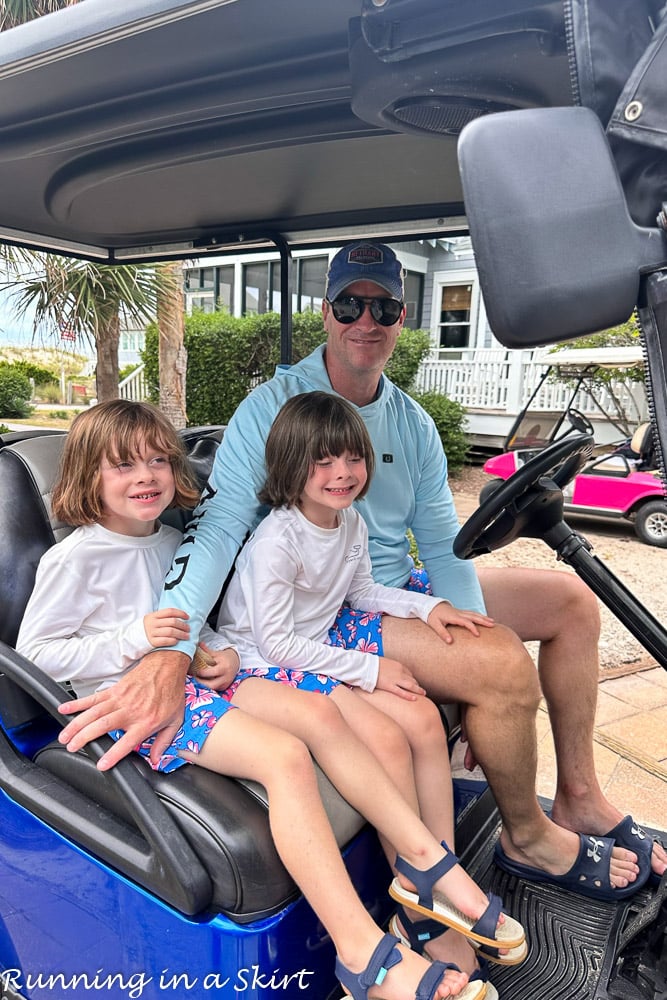 They loved it and it made the trip seem much more of an adventure.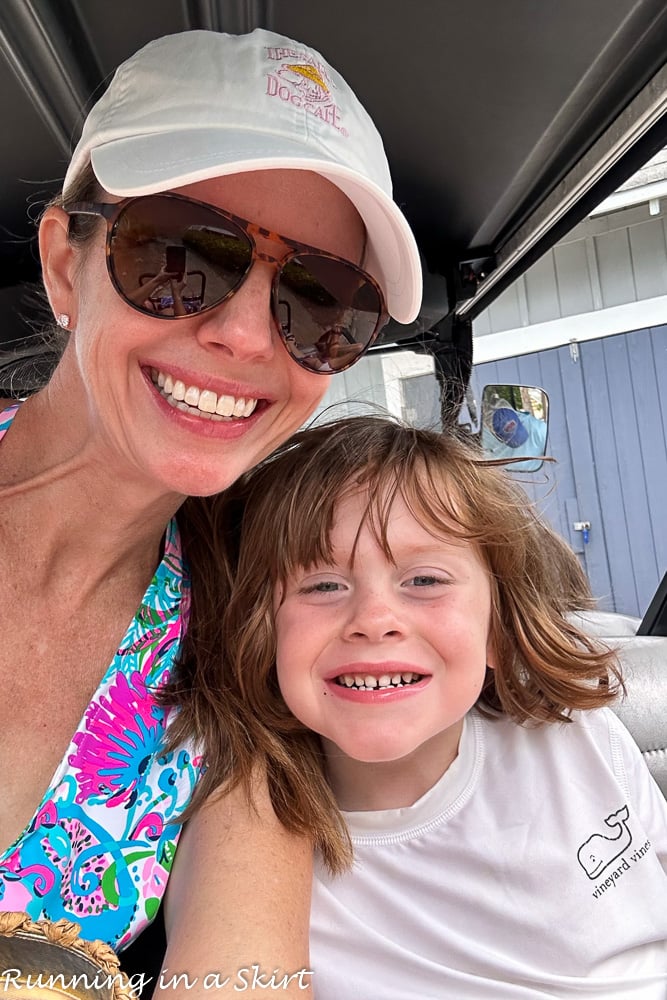 The island also had an amazing pool with a cool kid play area...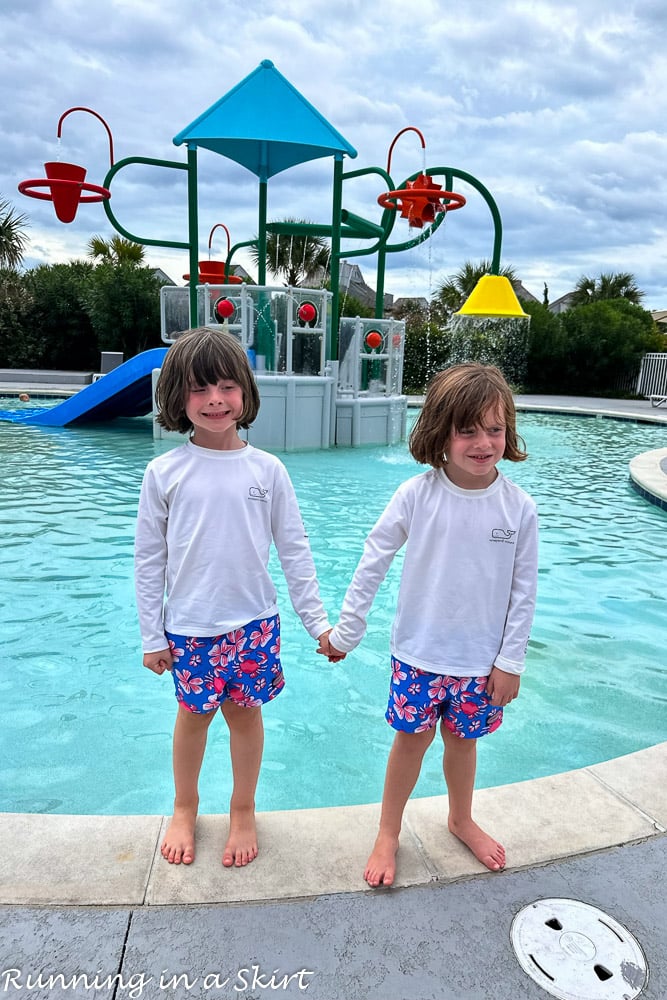 ... and slides!
And finally, my other favorite part of the trip was the sunsets! The island beaches face south, so you get a fabulous evening sunset like this.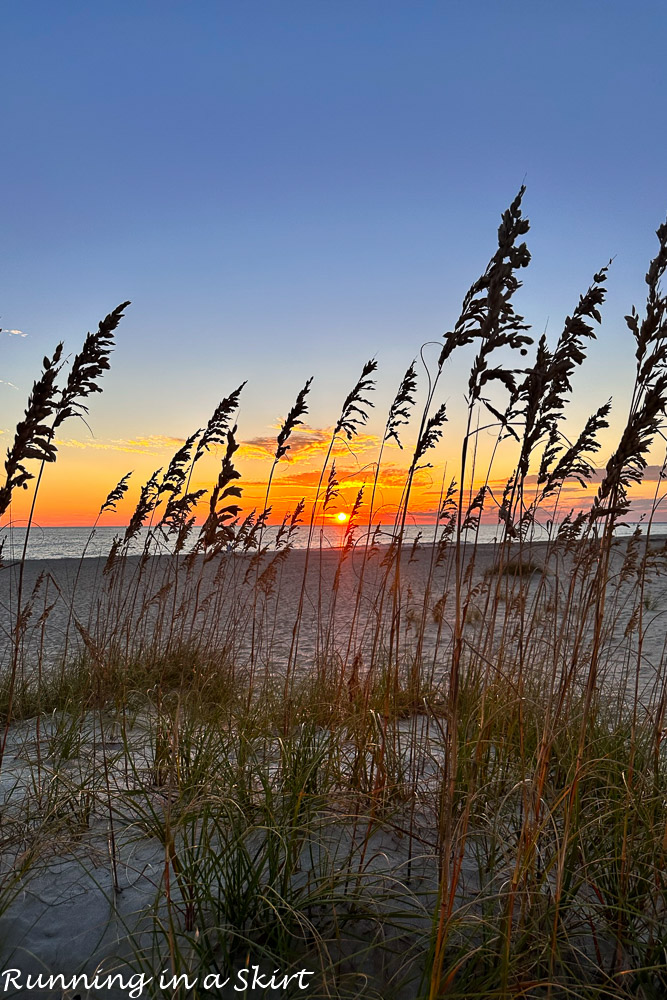 We took the boys out for sunset beach walks after dinner two nights and it was so lovely.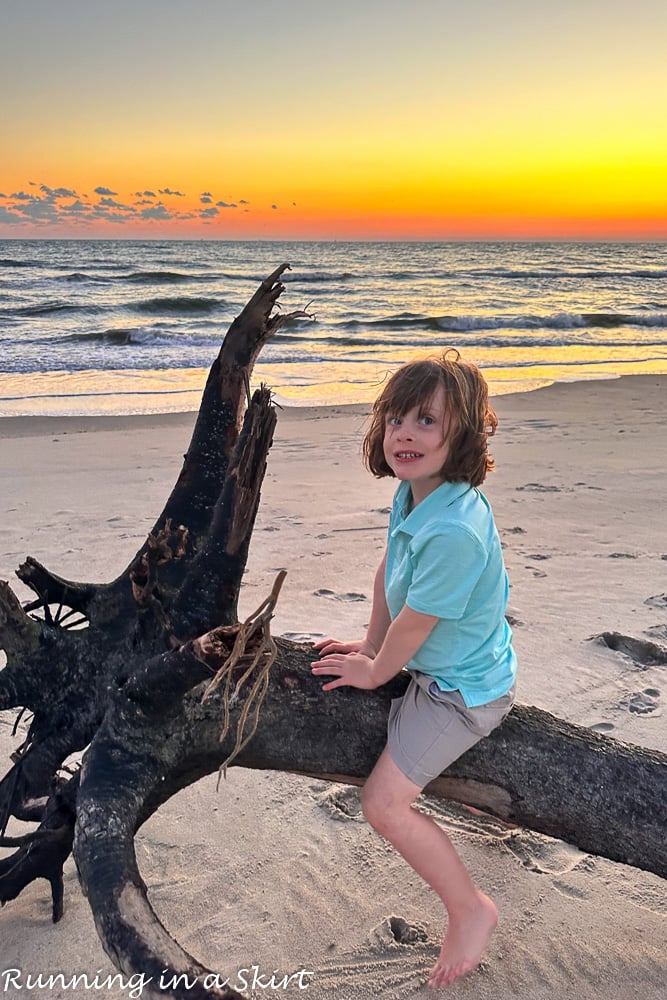 Look at these views!!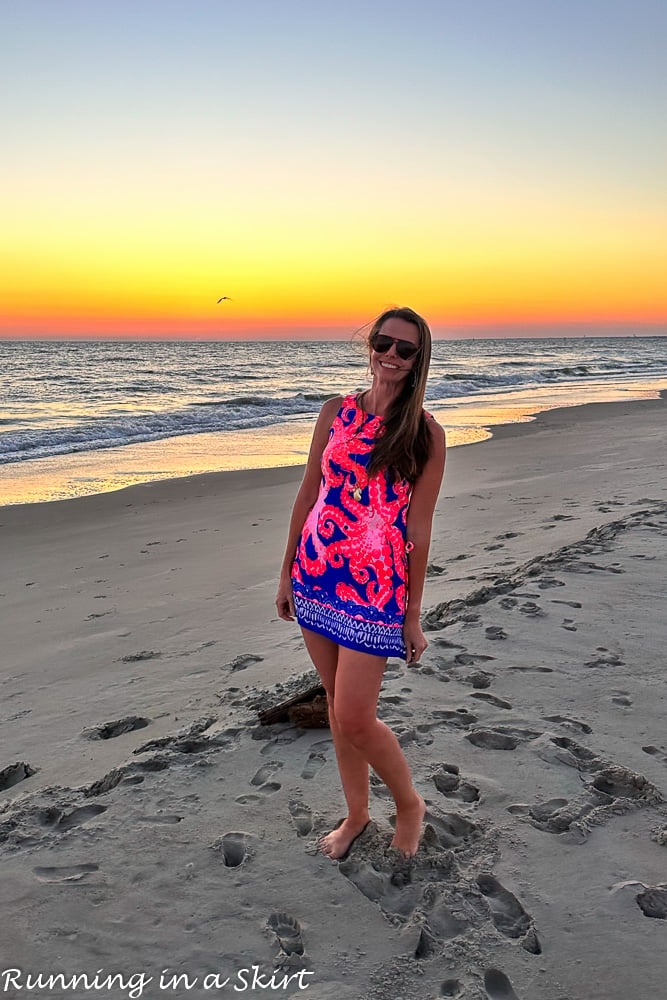 It's hard to beach a beach that can look like this.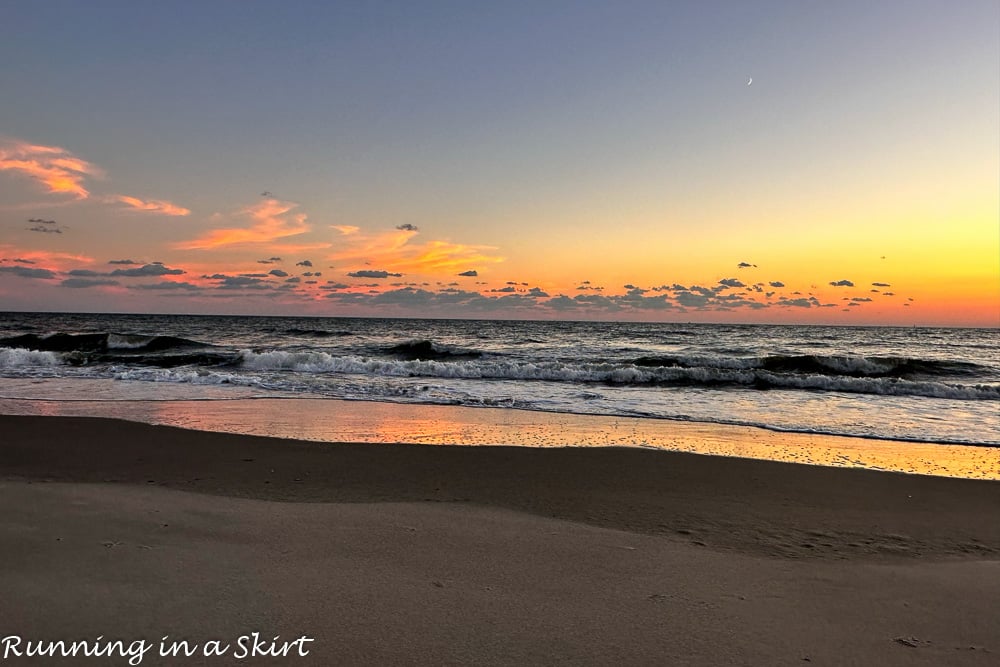 And finally, one with both the boys smiling! What a weekend trip.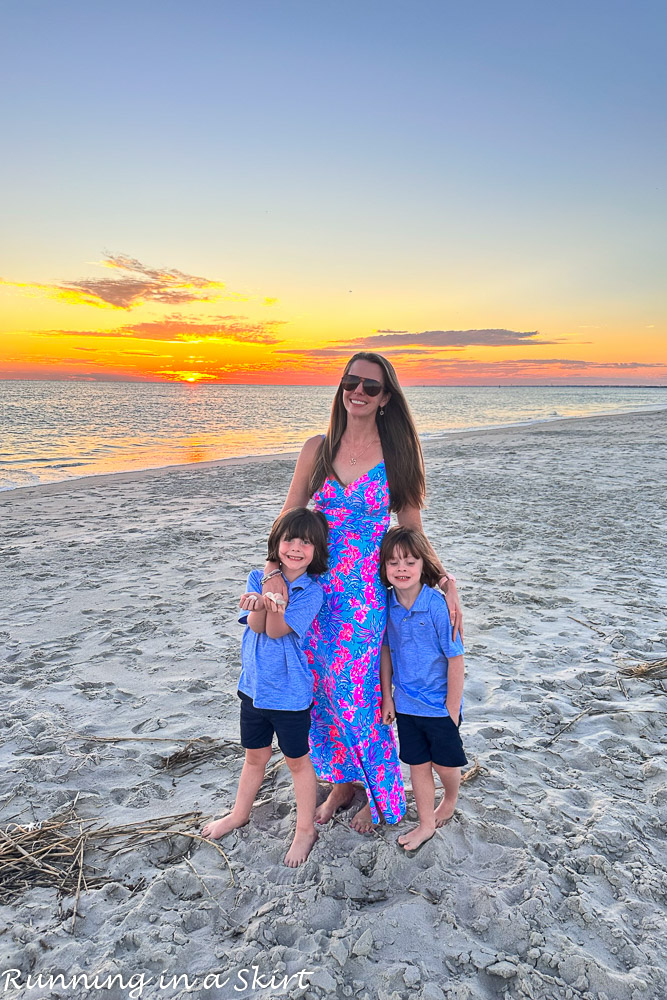 Visiting Bald Head Island was a true adventure and a place to add to your bucket list to go! I can't wait to share more about it in my travel guides in the coming weeks. Watch out for them here.
I hope everyone is having a great week. I'll be back next Friday with a regular weekly update.