Merry Christmas Eve, Eve! We are in full-on Christmas mode with cookie baking, making gingerbread houses and getting ready for Santa. The excitement is about as intense as you could imagine with two four-year-olds amped up for the holidays.
Here are a few scenes from the past week. We've been trying to establish some fun traditions for the twins for Christmas. First on the list was visiting the Biltmore Santa. Hunter was shy again (which is hilarious considering he never stops talking at home) but Jackson let Santa know that they both wanted a "bike with two wheels."
And here's our annual family photo with Santa. I love this little tradition.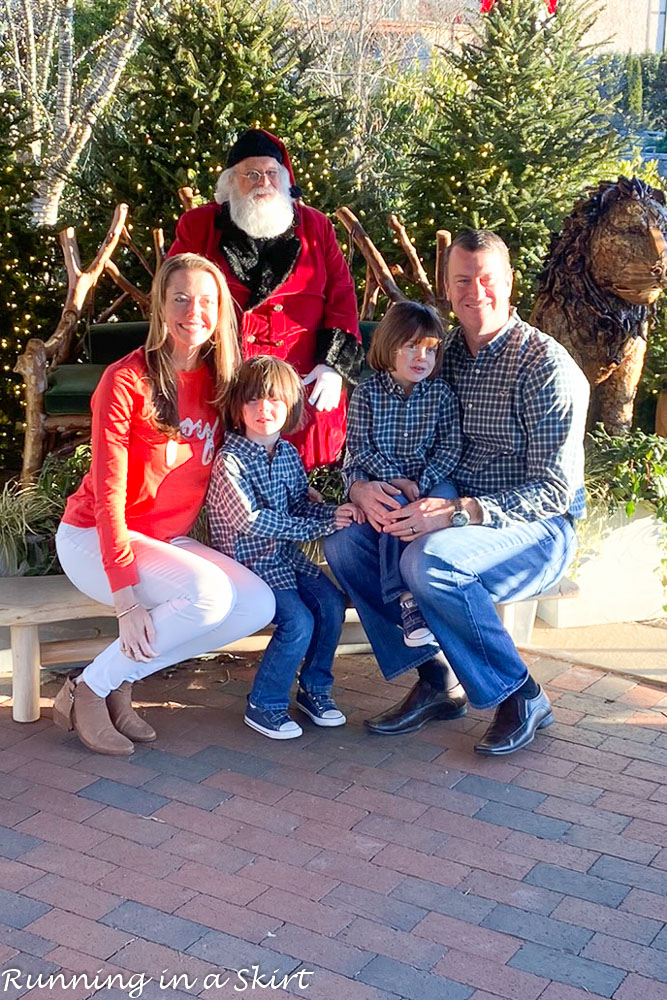 This year we also took the boys out to a "fancy dinner" at Cedrics which went about as well as taking two four-year-olds out to dinner could and we saw the lights! The loved these and the train.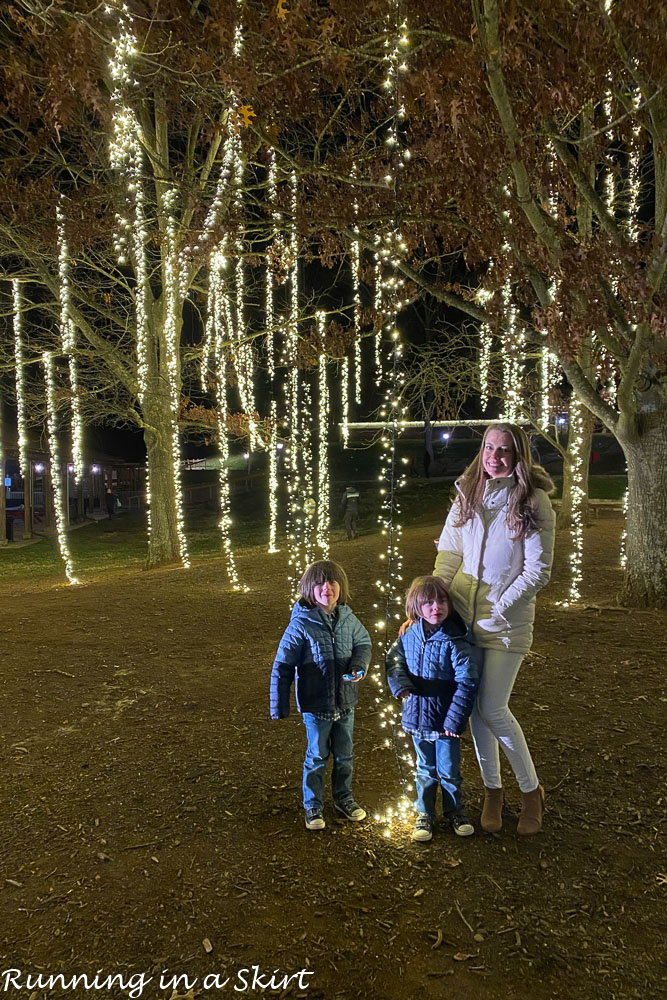 Another highlight of the week was going to Grove Park to see the Gingerbread houses. They were so pretty this year and this sleigh was a such a fun backdrop.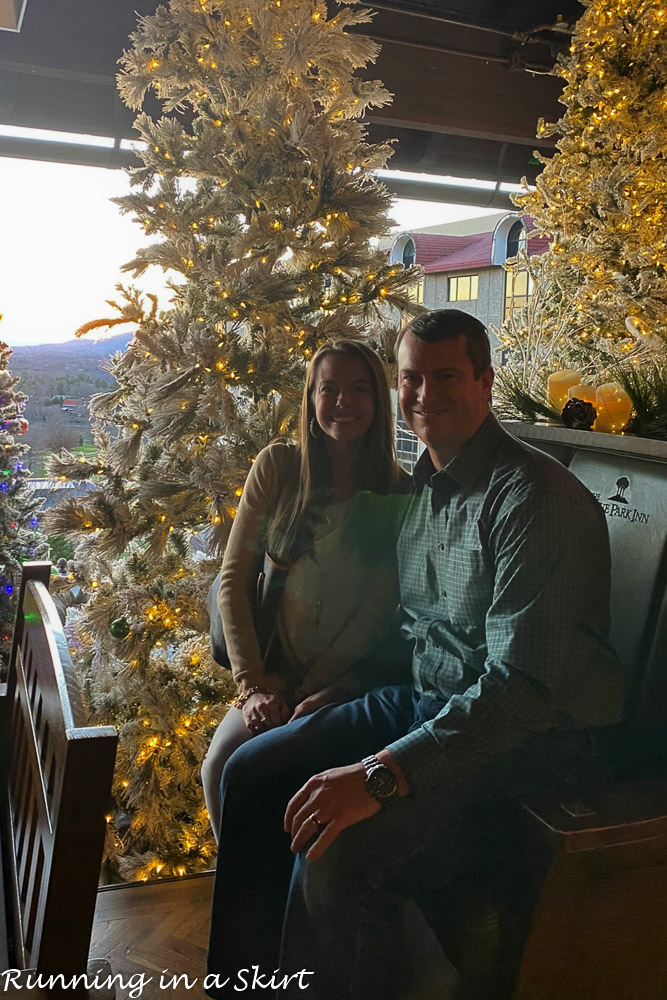 And finally, we made our way to the Winter Lights at the Arboretum. It was a lot of fun and the boys were enchanted by it all.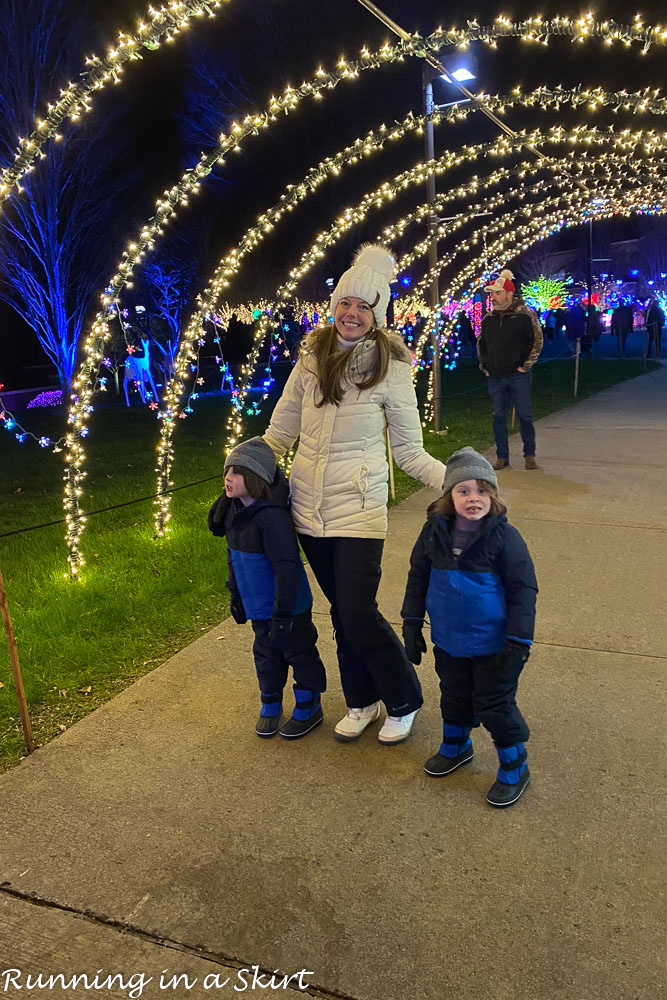 They even got to roast smores with Santa.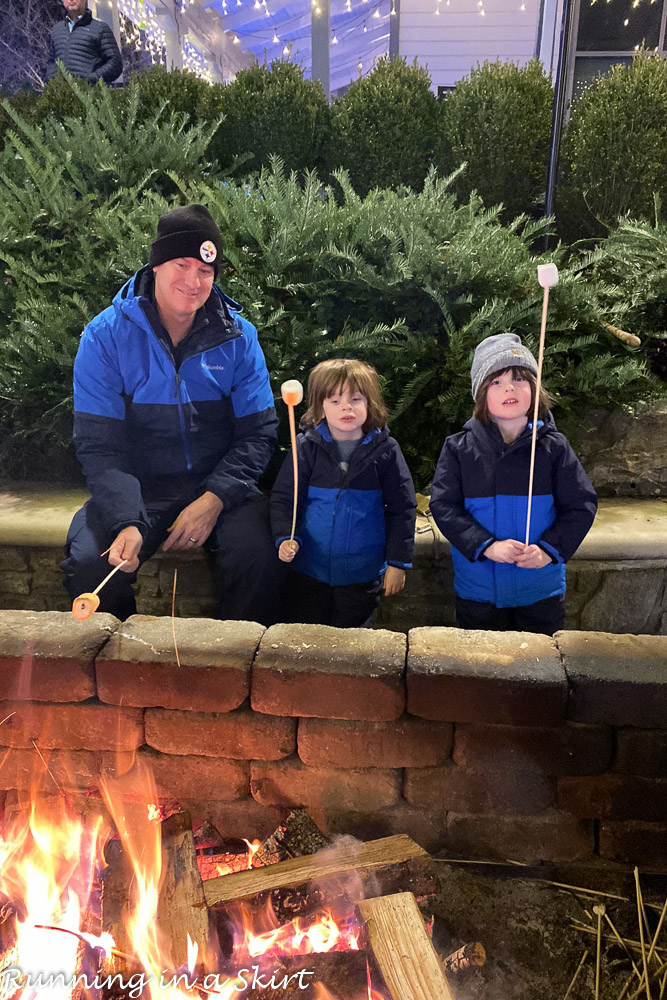 It was such a fun night!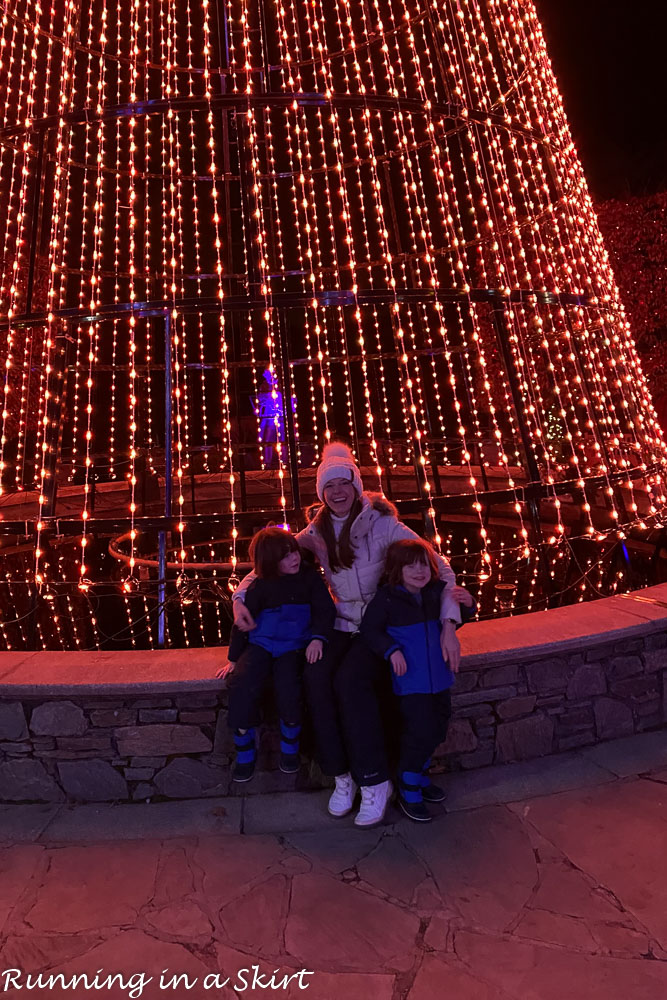 We are now officially ready for Christmas!
I wanted to drop in today and wish every one of you a very Merry Christmas and Happy Holidays. I am so grateful that you take time out of your lives to read my site and help make it successful. Without you, this would not be possible.
Have a blessed holiday weekend everyone!